Costa Rica
Over the past couple of years I have unintentionally encountered an incredible diversity of leafhoppers, small insects that most people probably don't notice despite their incredible coloration. Beyond their diversity, what has been so surprising to me is the similarities between leafhoppers in different parts of the world. For example:

Andasibe (Madagascar)

Suriname

Nosy Mangabe (Madagascar)

Sumatra (Indonesia)

Ranomafana (Madagascar)
But while leadhoppers can be beautiful, they are no friend to plants. These sap-sucking bugs can transmit deadly pathogens to plants and wreak havoc in low-diversity agricultural landscapes.
Here are some other leafhoppers (and maybe some planthoppers) from recent travels. I've only posted ones with similar body form — there are more than 20,000 species of leafhoppers described to date. Leafhoppers aren't limited to rainforests. They are found all over the world — in the tropics as well as temperate zones.
I don't know anything about these particular insects other then where I photographed them.

Suriname

Brazil

Madagascar

Madagascar

Suriname

Madagascar

Costa Rica

Sumatra (Indonesia)

Costa Rica

Brazil

Suriname

Sumatra (Indonesia)

Madagascar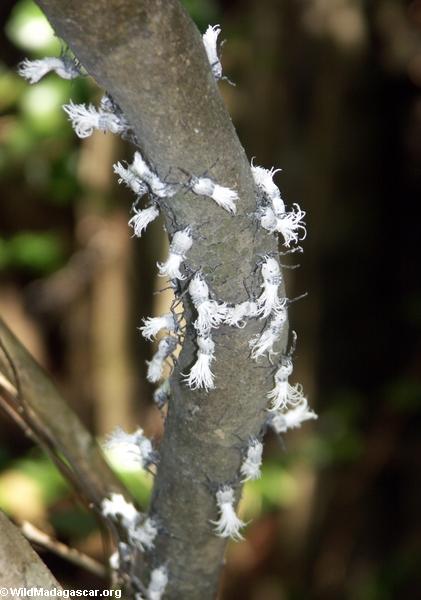 Madagascar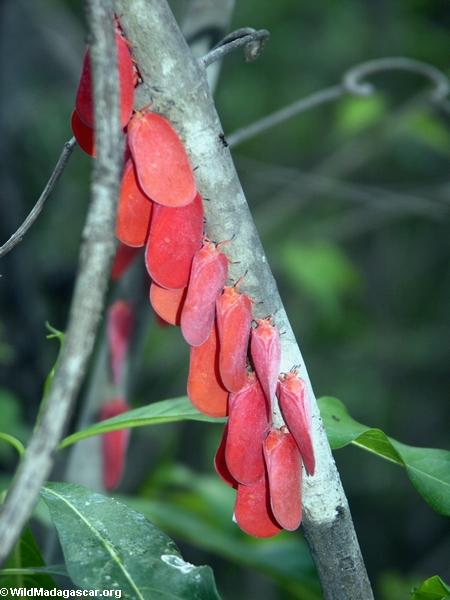 Madagascar

Madagascar