conservation news and environmental science news.


A fifth of the world's mangroves gone in 30 years

(07/18/2010) A new report by the United Nation Environment Program (UNEP) and the Nature Conservancy has found that mangrove forests are being lost at staggering rates worldwide: since 1980 one fifth of the world's mangroves have been felled.


Illegal logging declining worldwide, but still 'major problem'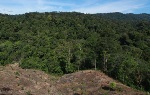 (07/15/2010) A new report by the Chatham House finds that illegal logging in tropical forest nation is primarily on the decline, providing evidence that new laws and international efforts on the issue are having a positive impact. According to the report, the total global production of illegal timber has fallen by 22 percent since 2002. Yet the report also finds that nations—both producers and consumers—have a long way to go before illegal logging is an issue of the past.


China seizes over 2,000 illegally trafficked pangolins

(07/14/2010) Boarding a suspect fishing vessel in the early morning of June 6th, Chinese customs officials discovered 2,090 frozen pangolins and 92 cases of pangolin scales, weighing an astounding 3,960 pounds. Manned by five Chinese and one Malaysian national, the boat was awaiting instructions via satellite phone as to where to meet another ship to transfer the illegal cargo while still at sea.


Arctic ice hits lowest record for June

(07/14/2010) In June the average sea ice extent in the Arctic was the lowest on record for that month, according to the National Snow and Ice Data Center (NSIDC). Measured by satellites, the seasonal movements of Arctic ice have been tracked since 1979 with a dramatic decline seen over the last 30 years. This decline is linked by climatologists to climate change.


Large-scale forest destruction in Sumatra undermines Indonesia's deal with Norway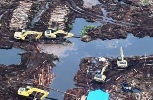 (07/13/2010) While the Indonesian government basks in a recent agreement with Norway to slow deforestation to the tune of a billion US dollars, a new report by Eyes on the Forest shows photographic evidence of largely government sanctioned deforestation that flouts several Indonesia laws. Potentially embarrassing, the report and photos reveal that two companies, Asian Pulp and Paper (APP) and Asia Pacific Resource International (APRIL), have destroyed 5 percent of Riau province's forests since 2009, including deep peatlands, high conservation value forests (HCVF), Critically Endangered Sumatran tiger habitat, and forest within the Giam Siak Kecil- Bukit Batu UNESCO Biosphere Reserve. In total, over 130,000 hectares (an area larger than Hong Kong) of mostly peat forest were destroyed for pulp.


Dangerous and exploitative: a look at pet wild cats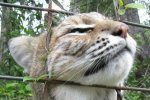 (07/13/2010) From bobcats, lynx, and pumas to the thousands of lions, tigers, leopards, cheetahs, and little wildcats living in captive environments, the WildCat Conservation Legal Aid Society is solely devoted to ending the commercial exploitation of all wildcats. Its primary objectives are to drastically reduce and subsequently eliminate the private ownership of wildcats as pets; wildcats held in roadside zoos and pseudo-sanctuaries; using wildcats for entertainment purposes; as well as hunting, trafficking, and trade of wildcats. Lisa Tekancic is an attorney in Washington, DC and founder and president of WildCat Conservation Legal Aid Society. Their mission is to protect and defend all native and non-native wildcats. Lisa is an active member of the DC Bar's Animal Law Committee and has organized and moderated two legal conferences: 'Trafficking, Trade, and Transport of Wildlife,' and 'Wildlife and the Law.' She presented a paper on the methodology of 'Animal Ethics Committee' for the International Conference on Environmental Enrichment, and for four years was volunteer staff at the National Zoological Park's, Cheetah Station.


Paying for nature: putting a price on 'ecosystem services'

(07/12/2010) Ever since humans entered the stage, nature has been providing us with a wide-variety of essential and 'free' services: food production, pollination, soil health, water filtration, and carbon sequestration to name a few. Experts have come to call these 'ecosystem services'. Such services, although vital for an inhabitable planet, have largely gone undervalued in the industrial age, at least officially. Yet as environmental crises pile one on another across the world, a growing number of scientists, economists, environmentalists, and policy-makers are beginning to consider putting a monetary value on 'ecosystem services'.


UK's Royal Society to undertake 'comprehensive review' of population growth

(07/12/2010) The UK's Royal Society has announced that it will begin a major study into the impacts of human population. A largely taboo topic for decades, the Royal Society wants to provide a 'comprehensive review of the science' of population growth, according to a press release. The study, due in 2012, will focus especially on sustainable development in the face of population growth.


Conservation photography: on shooting and saving the world's largest temperate rainforest, an interview with Amy Gulick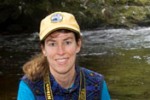 (07/11/2010) Most of the US's large ecosystems are but shadows of their former selves. The old-growth deciduous forests that once covered nearly all of the east and mid-west continental US are gone, reduced to a few fragmented patches that are still being lost. The tall grassy plains that once stretched further than any eye could see have been almost wholly replaced by agriculture and increasing suburbs. Habitats, from deserts to western forests, are largely carved by roads and under heavy impact from resource exploitation to invasive species. Coastal marine systems, once super abundant, have partially collapsed in many places due to overfishing, as well as pollution and development. Despite this, there are still places in the US where the 'wild' in wilderness remains largely true, and one of those is the Tongass temperate rainforest of Southeast Alaska.


Controversial changes to Brazilian forest law passes first barrier

(07/08/2010) An amendment to undermine protections in Brazil's 1965 forestry code has passed it first legislative barrier, reports the World Wide Fund for Nature-Brasil (WWF). Yesterday the amendment passed a special vote in the Congress's Special Committee on Forest Law Changes.


With 'psychological cunning' wild cat lures monkeys by mimicking their babies' calls



(07/08/2010) It sounds like something out of a fairy-tale: the big bad predator lures its gullible prey by mimicking a loved one: 'why grandma, what big teeth you have!' But in this case it's the shocking strategy of one little-known jungle feline. In 2005 researchers with the Wildlife Conservation Society (WCS) were watching a group of eight pied tamarins ( Saguinus bicolor), squirrel-sized monkeys, feeding on a ficus tree in the Reserva Florestal Adolpho Ducke in Brazil. They then heard the sound of tamarin babies, but were surprised to see that the sound was not coming from young tamarins, but a hungry margay (Leopardus wiedii), a small cat native to Central and South America, which was hidden from the tamarins.


Road through the Serengeti will eventually 'kill the migration'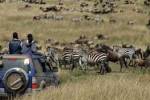 (07/08/2010) Tourists, conservationists, individuals, and tour companies have launched an international outcry against the Tanzanian authorities in response to the announcement of the planned construction of the trans-Serengeti Highway highway. There is even a Facebook group and an online petition with 5,038 signatures. But the government has responded by saying that the plans are still on course.


Top officials busted in Amazon logging raids, but political patronage may set them free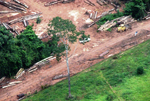 (07/08/2010) After two years of investigations, the Brazilian Federal Police arrested some of the most important politicians and authorities for illegal logging in the Amazon. Code-named Operation Jurupari, the Brazilian Federal Police uncovered a massive illegal logging scheme that resulted in the arrests of over 90 people and caused an estimated $500 million in damage to the Amazon rainforest. Over 496 square kilometers (192 square miles), an area the size of California or Spain, were affected and an estimated 1.5 million cubic meters (642 million board feet) of timber was illegally extracted. While the investigation focused on activities in the state of Mato Grosso, which is located in the southern Amazon and is one of the most deforested regions largely due to clearing land for expanding soya farms, it touched numerous others, including São Paulo, Paraná, Rio Grande do Sul, Espirito Santo, Minas Gerais and Distrito Federal.


The changing nature of illegal logging - and illegal logging investigations - in Brazil's Amazon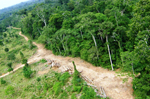 (07/08/2010) Operation Jurupari followed on several previous Brazilian Federal Police investigations into SEMA, including: Operation Curupira I (June 2005); Curupira II (August 2005); Mapinguari (2007), Arc of Fire (2008), Termes (April 2008); and Caipora (2008). It was led by Franco Perazzoni, Brazilian Federal Police "Delegado" (or chief), who, since 2006, has headed the environmental crimes unit in Mato Grosso and been responsible for about 300 investigations on environmental crimes, of which about 75% were on illegal deforestation in federal areas. The nature of the illegal deforestation has changed over the years.


Amazon soy moratorium extended

(07/08/2010) Brazilian soy farmers have extended their moratorium on Amazon deforestation for another year, reports Greenpeace.


Goodbye to the Gulf: oil disaster hits region's 'primary production'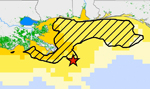 (07/08/2010) According to a new analysis by the World Resources Institute (WRI), the many ecosystem services provided by the Gulf of Mexico will be severely impacted by BP's giant oil spill. 'Ecosystem services' are the name given by scientists and experts to free benefits provided by intact ecosystems, for example pollination or clean water. In the Gulf of Mexico, such environmental benefits maintain marine food production, storm buffers, tourism, and carbon sequestration, but one of the most important of marine ecosystem services is known as 'primary production'.


Walmart fires back at Greenpeace over deforestation charges


(07/07/2010) Walmart on Wednesday fired back at Greenpeace after the activist group linked the retail giant to destruction of Indonesia's rainforests through its purchases from Sinar Mas Group's Asia Pulp & Paper (APP), a Singapore-based firm associated with destructive logging practices. Noting that it was already working with Greenpeace to eliminate deforestation from its supply chain, the world's largest retailer said it "does not support deforestation" and does not source from APP for its "largest markets." Walmart said it was "surprised" Greenpeace targeted it in a recent press release announcing a new report.


Spotted uncontacted native flees, leaving dinner and dish behind

(07/07/2010) The man had set up camp and was preparing to cook live turtles for a meal when he was seen by people he did not know. He hid behind a tree and then fled from the camp into the forest, abandoning his uncooked turtles and a clay pot behind.


Violence a part of the illegal timber trade, says kidnapped activist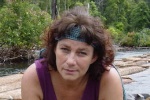 (07/07/2010) The European parliament made a historical move today when it voted overwhelmingly to ban illegal timber from its markets. For activists worldwide the ban on illegal timber in the EU is a reason to celebrate, but for one activist, Faith Doherty of the Environmental Investigation Agency (EIA), the move has special resonance. In early 2000, Doherty and an Indonesian colleague were kidnapped, beaten, and threatened with a gun by illegal loggers in Indonesian Borneo.


Europe bars illegal timber from markets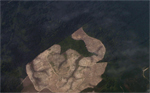 (07/07/2010) The European Parliament today voted overwhelming to bar illegally logged timber from E.U. markets. The legislation, which passed 644-25, will require all companies selling timber products in the E.U. to prove their wood is legally sourced. Companies that fail to demonstrate credible sourcing practices will be subject to fines. The rules will go into effect in 2012, but paper products will be exempted for five years.


Forest loss in India likely worse than conventionally believed

(07/06/2010) Researchers have questioned 2009 findings by the Forest Survey of India (FSI) that found that India's forests were, unlike many tropical Asian nations', on the rebound. According to the FSI, Indian forests had grown by almost five percent from the 1990s. Yet, were these finding too good to be true?


Forgotten species: the cryptic Jerdon's courser



(07/06/2010) According to my Oxford English Dictionary, 'cryptic' means: 'secret, mystical; mysterious; obscure in meaning; enigmatic'. This is the perfect adjective for the rare Indian bird, Jerdon's courser (Rhinoptilus bitorquatus). 'It is not so easy to spot as it is a small bird and when you show the torch it crouches and merges with the surroundings. So we need very good trained eyes to look for them,' Dr. P. Jeganathan recently told mongabay.com.


KFC, Walmart contributing to destruction of Indonesia's rainforests, endangering orangutans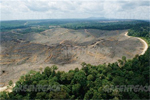 (07/05/2010) Major U.S. companies are contributing to the destruction of Indonesia's rainforests by sourcing paper from Asia Pulp and Paper (APP), a subsidiary of Indonesia-based conglomerate Sinar Mas, alleges a new report from Greenpeace. Investigating two sites on the Indonesian island of Sumatra, the activist group documented destruction of rainforests and carbon-dense peatlands by APP, a company that has lost several major contacts in recent years due to its poor environmental record. Greenpeace called out Walmart, Auchan, and Kentucky Fried Chicken (KFC) as companies that continue to buy from APP despite its role in deforestation and peatlands degradation.


In the midst of marine collapse will we save our last ocean?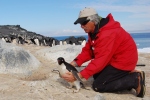 (07/05/2010) Imagine an ocean untouched by oil spills: a sea free of pollution, invasive species, dead zones, and over-exploitation; waters where marine animals exist in natural abundance and play ecological roles undimmed by mankind. Such a place may sound impossible in today's largely depleted oceans, but it exists: only discovered in 1841, the Ross Sea spreads over nearly a million kilometers adjacent to the Antarctic continent. Here killer whales, penguins, sea birds, whales, and giant fish all thrive. However, even with its status as the world's 'last ocean', the Ross Sea has not escaped human impact. Over the last 15 years commercial fisheries have begun to catch one of its most important species in the ecosystem to serve them up on the dinner plates of the wealthy.


Elle MacPherson promotes consumption of illegal rhino horn [warning: graphic image]

(07/02/2010) Despite a number of scientific studies showing that rhino horn has no curative properties, supermodel, entrepreneur, and recent host of Britain's Next Top Model, Elle Macpherson, says she ingests powdered rhino horn because: '[it] works for me'. In an interview with The Sunday Times via Twitter, Elle Macpherson says the illegal substance tastes like 'crushed bone and fungus'.


US pledges 136 million dollars to the environment in Indonesia

(07/01/2010) The US has pledged $136 million to environment and climate change initiatives in Indonesia over the next three years reports Reuters. Earlier in the year, Norway pledged over seven times the US amount (one billion US dollars) to fight deforestation in the Southeast Asian country.


Amazon and Atlantic Forest under threat: politicians press to dilute Brazil's forestry law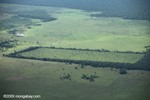 (07/01/2010) A group of Brazilian legislatures, known as the 'ruralistas', are working to change important aspects of the Brazil's landmark 1965 forestry code, undermining forest protection in the Amazon and the Mata Atlantica (also known as the Atlantic Forest) and perhaps heralding a new era of booming deforestation. The ruralistas, linked to big agribusiness and landowners, are taking aim at the part of the forestry code that requires landowners in the Amazon to retain 80 percent of their land area as legal reserves, arguing that the law threatens agricultural development.


Papua New Guinea strips communal land rights protections, opening door to big business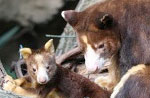 (06/30/2010) On May 28th the parliament in Papua New Guinea passed a sweeping amendment that protects resource corporations from any litigation related to environmental destruction, labor laws, and landowner abuse. All issues related to the environment would now be decided by the government with no possibility of later lawsuits. Uniquely in the world, over 90 percent of land in Papua New Guinea is owned by clan or communally, not be the government. However this new amendment drastically undercuts Papua New Guinea's landowners from taking legislative action before or after environmental damage is done. Essentially it places all environmental safeguards with the Environment and Conservation Minister.


Greener palm oil arrives in the United States

(06/29/2010) The first shipment of palm oil certified under sustainability criteria have arrived in the United States, according to the Roundtable on Sustainable Palm Oil (RSPO).


Photos: rats drive island lizard to extinction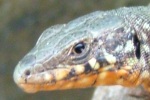 (06/29/2010) The Selmunett lizard (Podarcis filfolensis ssp. Kieselbachi) is very likely extinct, according to Maltese naturalist Arnold Sciberras. One of four subspecies of the Maltese wall lizard, the Selmunett lizard was last seen in 2005. Although the lizard's home—Selmunett Island—has long been uninhabited by people, that fact did not help save the lizard. Over-predation by introduced rats is thought to be the primary cause of lizard's extinction.


Uncovering the intelligence of insects, an interview with Lars Chittka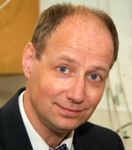 (06/29/2010) Many people would likely consider 'insect intelligence' a contradiction in terms, viewing insects—when they think of them as anything more than pests—as something like hardwired tiny robots, not adaptive, not intelligent, and certainly not conscious. However, research over the last few decades have shown that a number of well-studied insects are capable of performing amazing intellectual feats, from recognizing individuals to employing a symbolic language in a behavior known as a 'bee waggle'. "Already in 1900, Buttel-Reepen asked whether honeybees are mere reflex machines—and emphatically denied that claim," Dr. Lars Chittka, professor of Sensory and Behavioral Ecology at Queen Mary University in London, told mongabay.com in an interview. "Over the last century, we have seen a fundamental change in perspective on the learning capacities of insects, and there a now several credible lines of evidence that insects are capable of cognitive feats that had previously been ascribed only to 'higher' vertebrates".


Photos: researchers uncover top priority areas for Bolivian primates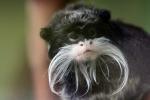 (06/28/2010) Employing a predictive model, researchers have located two areas in need of protection to ensure the survival of Bolivia's primate species. The study, published in Tropical Conservation Science, identified the potential distribution of Bolivia's 22 primates and discovered two priority regions, one in the Pando Department with a number of rare primates, and the other in Western Beni, home to two primate species that live no-where else.


Planting figs could save endangered species in Borneo

(06/28/2010) In one of the most remote and undisturbed forests of Borneo, the Maliau Basin in the Malaysian state of Sabah, researchers picked a single fig tree (Ficus caulocarpa) and surveyed the species feeding from it over a 5-day-period. Their findings, published in Tropical Conservation Science, shows that a fig tree over a short period of time feeds a high percentage of endangered species, prompting researchers to recommend replanting figs in disturbed forests as a way to save Borneo's frugivores (fruit-eating species) from extinction.


Saving one of West Africa's last hippo populations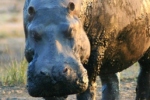 (06/28/2010) A new study in Tropical Conservation Science highlights the need for further conservation actions to save one of West Africa's last hippo populations, located in southern Burkina Faso. Researchers surveyed 41 hippos in the 'Mare aux Hippopotames' Biosphere Reserve of Burkina Faso in 2008, up by six individuals since 2006, but down from a population of 68 in 1985. The hippos (Hippopotamus amphibious) remain threatened by possible conflict with locals and the fact that a number of their ponds are outside the protected area.


Long-ignored freshwater molluscs in Cuba under threat

(06/28/2010) Among biologists, Cuba is famous for its diversity of molluscs with some 3,000 species, including the fact that over 90 percent of its land snails live no-were else. Given this, it's not surprising that Cuba is known as the 'paradise of malacologists' (scientists who study molluscs). However, one type of mollusk has been largely ignored in Cuba: freshwater. A new study in Tropical Conservation Science hopes to remedy that.


Invertebrates in Brazilian traditional medicines

(06/28/2010) According to a new study in Tropical Conservation Science a surprising number of invertebrates are used in Brazilian traditional medicines, which are popular both in rural and urban areas. Researcher discovered that at least 81 species from five taxonomic groups are being used to treat a variety of illnesses in Brazil.


Forest loss occurring around Kibale National Park in Uganda

(06/28/2010) A new study in Tropical Conservation Science finds that Kibale National Park in Uganda has retained its tropical forest despite pressures of a dense human population and large-scale clearing activities just beyond the border of the park. Home to twelve primate species, including Chimpanzees, the park is known as a safe-haven for African primates.


How do Asian elephants survive in fragmented and unprotected landscapes?

(06/28/2010) A new study in Tropical Conservation Science has found that Asian elephants living in a combination of fragmented forests and agricultural landscapes still depend on natural landscapes—rivers and forests—for survival. Following two herds of Asian elephants (Elephas maximus) in the Valparai plateau among the Anamalai Hills of India for three years, researchers found that the elephants spent much of their time, relative to their availability, near rivers and amid forest fragments. When they entered agricultural landscapes they preferred Eucalyptus and coffee to tea.


Conservation catch-22: do nature reserves attract human settlers?

(06/28/2010) Does the creation of protected areas draw people to settle on their fringes, negatively impacting ecosystems and biodiversity? According to an opinion piece in Tropical Conservation Science the answer to this question is to date unknown.


Tiger farming and traditional Chinese medicine



(06/27/2010) The number of wild tigers has plummeted from 25,000-30,000 animals 50 years ago to around 3,200 today. A large part of the drop is from habitat loss and fragmentation. Tiger habitat has been reduced by 40 percent over the last decade, and tigers now occupy less than 7 percent of their historical range. Poaching has also contributed significantly to these dramatic population declines, particularly to supply parts for use in traditional medicine. In an interview with Laurel Neme, Grace Ge Gabriel, Asia Regional Director for the International Fund for Animal Welfare (IFAW), notes that, although the Chinese government has made significant efforts to reduce demand for tiger products by eliminating tiger bone from the official pharmacopeias, raising consumer awareness and identifying cheaper and more effective herbal alternatives to tiger bone for use in TCM, tiger farms threaten to reopen demand for tiger products by breeding tigers excessively, stockpiling tiger carcasses, and stoking demand by making and selling wine made from tiger bone.


Interview with a conservation giant from India

(06/27/2010) It is perhaps sacrilegious to squeeze all the achievements of the Wildlife Trust of India Chairman, Dr M K Ranjitsinh in one short profile note. A scion of the former royal family of Wankaner in Saurashtra, Gujarat, he is one of the most distinguished and accomplished wildlifers in India and indeed the world. Named after the famous cricketer, Dr Ranjitsinh has led a peripatetic and multifarious life that has seen him make full use of his multi talented personality.


Ending deforestation could boost Brazilian agriculture


(06/26/2010) Ending Amazon deforestation could boost the fortunes of the Brazilian agricultural sector by $145-306 billion, estimates a new analysis issued by Avoided Deforestation Partners, a group pushing for U.S. climate legislation that includes a strong role for forest conservation. The analysis, which follows on the heels of a report that forecast large gains for U.S. farmers from progress in gradually stopping overseas deforestation by 2030, estimates that existing Brazilian farmers could see around $100 billion from higher commodity prices and improved access to markets. Meanwhile landholders in the Brazilian Amazon—including ranchers and farmers—could see $50-202 billion from carbon payments for forest protection.


Most climate change doubters lack expertise

(06/25/2010) An analysis of the scientific prominence and expertise of climate researchers shows that the few who are unconvinced of human-caused climate change rank far below researchers who are convinced. Most news media accounts fail to include that context when reporting claims from the doubters.


Scientists warn that Malaysia is converting tropical forests to rubberwood plantations

(06/24/2010) The Association for Tropical Biology and Conservation (ATBC) has condemned Malaysia's booming practice of converting tropical forests into rubberwood plantations, arguing that the conversion threatens Malaysia's biodiversity, endangered species, and releases significant greenhouse gas emissions.


Rainforest scientists urge UN to correct "serious loophole" by changing its definition of 'forest'

(06/24/2010) The Association for Tropical Biology and Conservation (ATBC) has released a resolution urging the UN to change its definition for 'forest', before the controversial definition undermines conservation efforts, biodiversity preservation, carbon sequestration, and the nascent REDD (Reducing Emissions through Deforestation and forest Degradation).


U.S. farms and forests report draws ire in Brazil; cutting down the Amazon does not mean lower food prices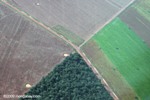 (06/24/2010) Not surprisingly, a US report released last week which argued that saving forests abroad will help US agricultural producers by reducing international competition has raised hackles in tropical forest counties. The report, commissioned by Avoided Deforestation Partners, a US group pushing for including tropical forest conservation in US climate policy, and the National Farmers Union, a lobbying firm, has threatened to erode support for stopping deforestation in places like Brazil. However, two rebuttals have been issued, one from international environmental organizations and the other from Brazilian NGOs, that counter findings in the US report and urge unity in stopping deforestation, not for the economic betterment of US producers, but for everyone.


The illegal logging cycle in Madagascar

(06/23/2010) The latest issue of the journal Madagascar Conservation & Development provides a comprehensive look into Madagascar's illegal logging trade, which has generated more than $200 million for a small group of individuals over the past year. The trade, which spikes just prior to national elections and may be a source of funds for ruling politicians, has taken a heavy toll on the lowland rainforests of Madagascar, with targeted species now at risk of extinction.


Massive forest loss spurs Nepal to ban logging for two months

(06/23/2010) Nepal has announced a two month ban on logging throughout the mountainous country, reports the AFP. The ban was issued after officials received reports of alarming deforestation in lowland areas; according to one official over 100,000 hectares (250,000 acres) of forest was lost in a few months, more forest than was lost from 2000-2005.


Whaling talks break down: ban stays in place, yet whaling will continue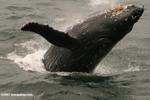 (06/23/2010) The International Whaling Commission (IWC), which was supposed to decide a way forward for whales over the next decade has ended without an agreement. Talks broke down, according to participants, because countries opposed to whaling and those that continue hunting and killing whales despite a ban on commercial whaling—i.e. Japan, Norway, and Iceland—have been unable to find enough common ground to pound out an agreement.


2010 the second hottest year on record through May

(06/23/2010) The first five months of 2010 have been the second warmest on record, according to data released by the University of Alabama Huntsville.


Page 1 | Page 2 | Page 3 | Page 4 | Page 5 | Page 6 | Page 7 | Page 8 | Page 9 | Page 10 | Page 11 | Page 12 | Page 13 | Page 14 | Page 15 | Page 16 | Page 17 | Page 18 | Page 19 | Page 20 | Page 21 | Page 22 | Page 23 | Page 24 | Page 25 | Page 26 | Page 27 | Page 28 | Page 29 | Page 30 | Page 31 | Page 32 | Page 33 | Page 34 | Page 35 | Page 36 | Page 37 | Page 38 | Page 39 | Page 40 | Page 41 | Page 42 | Page 43 | Page 44 | Page 45 | Page 46 | Page 47 | Page 48 | Page 49 | Page 50 | Page 51 | Page 52 | Page 53 | Page 54 | Page 55 | Page 56 | Page 57 | Page 58 | Page 59 | Page 60 | Page 61 | Page 62 | Page 63 | Page 64 | Page 65 | Page 66 | Page 67 | Page 68 | Page 69 | Page 70 | Page 71 | Page 72 | Page 73 | Page 74 | Page 75 | Page 76 | Page 77 | Page 78 | Page 79 | Page 80 | Page 81 | Page 82 | Page 83 | Page 84 | Page 85 | Page 86 | Page 87 | Page 88 | Page 89 | Page 90 | Page 91 | Page 92 | Page 93 | Page 94 | Page 95 | Page 96 | Page 97 | Page 98 | Page 99 | Page 100 | Page 101 | Page 102 | Page 103 | Page 104 | Page 105 | Page 106 | Page 107 | Page 108 | Page 109 | Page 110 | Page 111 | Page 112 | Page 113 | Page 114 | Page 115 | Page 116 | Page 117 | Page 118 | Page 119 | Page 120 | Page 121 | Page 122 | Page 123 | Page 124 | Page 125 | Page 126 | Page 127 | Page 128 | Page 129 | Page 130 | Page 131 | Page 132 | Page 133 | Page 134 | Page 135 | Page 136 | Page 137 | Page 138 | Page 139 | Page 140 | Page 141 | Page 142 | Page 143 | Page 144 | Page 145 | Page 146 | Page 147 | Page 148 | Page 149 | Page 150 | Page 151 | Page 152 | Page 153 | Page 154 | Page 155 | Page 156 | Page 157 | Page 158 | Page 159 | Page 160 | Page 161 | Page 162 | Page 163 | Page 164 | Page 165 | Page 166 | Page 167 | Page 168 | Page 169 | Page 170 | Page 171

News index | RSS | News Feed


---
Advertisements:


Organic Apparel from Patagonia | Insect-repelling clothing


WEEKLY NEWSLETTER
SUPPORT
Mongabay.com seeks to raise interest in and appreciation of wild lands and wildlife, while examining the impact of emerging trends in climate, technology, economics, and finance on conservation and development (more)

Help support mongabay.com when you buy from Amazon.com



LIKE MONGABAY?
Consider a tax-deductible donation to support our independent reporting:

POPULAR PAGES
Photos
HIGH RESOLUTION PHOTOS / PRINTS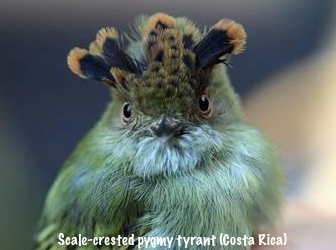 CALENDARS