Conservation news
Founded in 1999, Mongabay is a leading provider of environmental science and conservation news.
South Africa hits another new record in rhino killings

(10/18/2012) Four hundred and fifty-five rhinos have been killed by poachers in South Africa since the beginning of the year. The number surpasses the record set last year (448) and proves that national efforts to stem poaching have not yet made a dent in actual killings. The mass killing has been spurred on by high demand for powdered rhino horn in Vietnam and China. A traditional curative in Asia, rhino horn has no medicinal properties according to scientists.


India pledges over $60 million for biodiversity, but experts say much more needed

(10/18/2012) The Prime Minister of India, Manmohan Singh, pledged around $50 million (Rs. 264 crore) for domestic biodiversity protection, reports the Hindu. The pledge came this week at the Convention on Biological Diversity (CBD) meeting in Hyderabad, India. The CBD has set bold goals on stemming the rate of extinction worldwide, but these have suffered from a lack of funding. India also said it had set aside another $10 million (Rs. 50 crore) for biodiversity projects abroad. Still, such funds are far below what scientists say is necessary to stem ongoing extinctions.


Photos: emperor penguins take first place in renowned wildlife photo contest


(10/18/2012) Photographer, Paul Nicklen, says he'll never forget the moment when a slew of emperor penguins burst by him in the frigid Ross Sea; he'd waited in the cold water, using a snorkel, to capture this image. Now, Nicklen has won the much-coveted Veolia Environnement Wildlife Photographer of the Year Competition for the antic, bubbling photograph. Owned by the Natural History Museum and BBC Worldwide, this is the 48th year of the Veolia Environnement Wildlife Photographer of the Year, which hands out awards to 100 notable wildlife and environment photos.


China's timber imports plunge

(10/18/2012) Imports of logs and timber to China plunged 19 percent during the first eight months of 2012 relative to the same period a year earlier reports the Wood Resource Quarterly. The slowdown is attributed to a drop in demand due to reduced construction.


Will we need to pull carbon out of the atmosphere to save ourselves?


(10/17/2012) This year saw the Arctic sea ice extent fall to a new and shocking low, while the U.S. experienced it warmest month ever on record (July), beating even Dust Bowl temperatures. Meanwhile, a flood of new research has convincingly connected a rise in extreme weather events, especially droughts and heatwaves, to global climate change, and a recent report by the DARA Group and Climate Vulnerability Forum finds that climate change contributes to around 400,000 deaths a year and costs the world 1.6 percent of its GDP, or $1.2 trillion. All this and global temperatures have only risen about 0.8 degrees Celsius (1.44 degrees Fahrenheit) since the early Twentieth Century. Scientists predict that temperatures could rise between 1.1 degrees Celsius (2 degrees Fahrenheit) to a staggering 6.4 degrees Celsius (11.5 degrees Fahrenheit) by the end of the century.


One in eight people suffer from malnutrition worldwide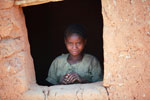 (10/16/2012) In a world where technology has advanced to a point where I can instantly have a face-to-face conversation via online video with a friend in Tokyo, nearly 870 million people, or one in eight, still suffer from malnutrition, according to a new UN report. While worldwide hunger declined from 1990 to 2007, progress was slowed by the global economic crisis. Over the last few years, numerous and record-breaking extreme weather events have also taken tolls on food production. Currently, food prices hover just below crisis levels.


September tied for world's warmest on record

(10/16/2012) September 2012 tied with 2005 for the warmest on record around the globe, according to new data released by the National Oceanic and Atmospheric Administration (NOAA). The average land and ocean temperature was 16.27 degrees Celsius (61.31 degrees Fahrenheit) for this September, 0.67 degrees Celsius (1.21 degrees Fahrenheit) above the 20th Century average for the month. Shockingly, this is the 331st month in a row that has been above the 20th Century average.


Picture of the day: the maned lioness

(10/15/2012) The title is not a typo. Sometimes lioness grow manes as rich and large as males, and there appears to be larger proportion of such 'maned lionesses' in Botswana's Okavango Delta.


Norway to double carbon tax on oil industry for climate change programs

(10/15/2012) Beginning next year, Norway will nearly double the carbon tax on its domestic oil industry to help set up a $1 billion climate change fund for programs in developing nations among other green projects. The Scandinavian nation is the world's 13 largest oil producer and third biggest oil exporter, yet has been one of the most active champions of funding climate change projects.


Chinese forest activist arrested for self-publishing books

(10/15/2012) An award-winning forest activist, Liu Futang, is facing trial in China for printing books without the proper licenses, even though he says he gave most of the self-published books away for free. In April, Futang won Best Citizen Journalist in China's Environmental Press Awards for covering deforestation Hainan province on his blog. Seven months later and the 63-year-old, who suffers from diabetes, could face five years in prison.


The world's 25 most endangered primates: nearly a quarter in Madagascar


(10/15/2012) A coalition of conservation groups released the biannual Top 25 Primates list today, including nine species not appearing on the 2010 list, at the UN's Convention on Biological Diversity (CBD) in Hyderabad, India. Madagascar tops the list as home to the most threatened primates, including six on the list. Following Madagascar, Vietnam contains five, Indonesia three, and Brazil two. In all, over half (54 percent) of the world's primates, which have been evaluated, are considered threatened by the IUCN Red List.


The riot over rhinos: how a luxury and illegal commodity is driving the slaughter of one of the world's iconic megafauna


(10/15/2012) 23,680 = the estimated number of wild rhinoceroses in South Africa. 35,000,000 = the number of American dollars generated by rhino hunting in South Africa. 97% = the percentage increase in illegally-hunted rhinos in 2011 from the national average in 1990. 30,000 = the number of pounds of rhino horns confiscated from poachers since 2010. 65 = the number of horns that have been stolen in South Africa from public display. 430...the number of rhinos killed this year, and counting...


UNESCO disturbed by gas plans for Peru's Manu National Park


(10/15/2012) Major concerns about the danger posed by gas exploration in a UNESCO World Heritage site in the Amazon rainforest has prompted UNESCO to promise to lobby the Peruvian government. Manu National Park's biological diversity exceeds "that of any other place on Earth," according to UNESCO's website, and is inhabited by indigenous people living in "voluntary isolation" who could be decimated if they come into contact with gas workers.


Disney drops paper suppliers linked to deforestation

(10/12/2012) Disney this week announced sweeping changes to its paper-sourcing policy that will exclude fiber produced via the destruction of tropical rainforests.


Saving the world's species from oblivion will cost around $80 billion a year, but still a good deal

(10/11/2012) If the world is to conserve its wealth of life—species great and small, beautiful and terrible, beloved and unknown—it will cost from $3.41-4.76 billion annually in targeted conservation funds, according to a new study in Science. But that's not all, the cost of protecting and managing the world's conservation areas was estimated at an additional $76.1 billion a year.


Is your Halloween candy linked to rainforest destruction?

(10/11/2012) A campaign by the Cheyenne Mountain Zoo hopes to raise awareness about the link between Halloween candy and deforestation in Indonesia and Malaysia. Employing the images of Critically Endangered orangutans, the zoo urges consumer to only buy candy containing eco-certified palm oil by the Round Table on Sustainable Palm Oil (RSPO).


Cute animal picture of the day: baby walruses on the mend

(10/11/2012) Two walrus male calves were discovered over the summer near Barrow, Alaska, dehydrated and ill, after their separate mothers perished. The calves have been receiving care at the Alaska SeaLife Center, but one will soon be moved to the Wildlife Conservation Society's (WCS) New York Aquarium and the other to the Indianapolis Zoo.


Endangered turtle urinates through its mouth

(10/11/2012) One of China's most commonly farmed turtles for consumption, the Chinese soft-shelled turtle (Pelodiscus sinensis), has a unique ability: it urinates out of its mouth. Researchers in Singapore, writing in The Journal of Experimental Biology, have discovered that the Chinese soft-shelled turtle excretes most of its urine from its mouth instead of its kidneys. They hypothesize that the turtle developed this ability in order to survive in brackish waters, which contain considerably more salt than freshwater.


Brazil forms special environmental security force to combat spike in deforestation

(10/11/2012) Brazil will set up a special environmental security force in an effort to stem rising deforestation in the Amazon rainforest, reports AFP.


Dollar General drops APP due to rainforest destruction concerns

(10/11/2012) U.S. retailer Dollar General has stopped sourcing paper products from controversial brand Asia Pulp and Paper (APP), according to the World Wide Fund for Nature (WWF) which has targeted 20 companies for selling APP-sourced tissue and paper towels. APP has been under fire for years for deforestation on the Indonesian island of Sumatra, the last home to the Sumatran tiger (Panthera tigris sumatrae), Sumatran orangutan (Pongo abelii), and Sumatran elephant (Elephas maximus sumatranus), each of which is listed as Critically Endangered by the IUCN Red List.


Over 70 percent of Americans: climate change worsening extreme weather

(10/10/2012) According to a new poll, 74 percent of Americans agree that climate change is impacting weather in the U.S., including 73 percent who agreed, strongly or somewhat, that climate change had exacerbated record high temperatures over the summer. The findings mean that a large majority of Americans agree with climatologists who in recent years have found increasingly strong evidence that climate change has both increased and worsened extreme weather events.


Indigenous groups re-occupy Belo Monte dam in the Amazon

(10/09/2012) Construction on Brazil's megadam, Belo Monte, has been halted again as around 150 demonstrators, most of them from nearby indigenous tribes, have occupied the main construction site at Pimental. Over a hundred indigenous people joined local fishermen who had been protesting the dam for 24 days straight. Indigenous people and local fishermen say the dam will devastate the Xingu River, upending their way of life.


Appreciating elephant individuality: a new approach to preventing conflicts with humans


(10/09/2012) To prevent conflicts between humans and elephants in developed areas, a new study shows there is much to learn from analyzing Asian elephant behavior at the individual level as opposed to population studies. Researchers have traditionally interpreted elephant behavior at the population level, looking for behavior patterns among elephants of similar ages, group sizes, and genders. Today, field researchers in India are studying elephant behavior at the individual level. Their goal is to appreciate the idiosyncrasies of individual elephants in the hopes of predicting their behavior. Nishant Srinivasaiah, of the Tata Institute of Fundamental Research and lead author of the study, told mongabay.com that it is vital "to get to know our elephants more intimately than ever before and, more importantly, to shift our focus from a population to include its individuals as well."


Cambodia drops case of murdered forest activist, Chut Wutty

(10/08/2012) An investigation into the mysterious death of Cambodian forest activist, Chut Wutty, has been dismissed by the courts, which critics allege is apart of an ongoing cover up. The court decided that since the suspect in Wutty's death, In Rattana, was also dead there was no need to proceed. Chut Witty was shot to death while escorting two journalists to a logging site run by Timbergreen. Wutty, whose death made international news, was a prominent activist against illegal logging in Cambodia.


Brainless slime mold uses slimy memory to navigate

(10/08/2012) How do you navigate space efficiently without a brain? Slime, according to a surprising new study in the Proceedings of the National Academy of Sciences (PNAS) of a brainless slime mold named Physarum polycephalum. Scientists at the University of Sydney have discovered that the mold secretes slime as an 'external spatial memory' to make sure it doesn't end up going around in circles.


Parrots of the Caribbean: extinction looms in the Bahamas


(10/08/2012) I think about extinction a lot. It's only natural for someone in my line of work. On my way to work I drive past the Colorado National Monument. Even from a distance it's impressive: piles of dark schist 1,500 million years old; Wingate sandstone from the age of dinosaurs, all of it formed into cliffs, carved into spires. I can see Independence monument from the highway; a tall tower of tan sandstone that John Otto climbed near the beginning of the 20th century without rope. The monument is a display of the massive changes in the world. I often think about the rainforests and the oceans that once covered the land. Ecosystems have come and gone, the planet destroyed and rebuilt over and over.


First REDD Textbook - Forest and Climate Change: The Social Dimensions of REDD in Latin America – Book Review

(10/08/2012) Thank you Professor Anthony Hall. After many years, we finally have a REDD textbook that can be used in the undergraduate and graduate classroom. Professor Hall has produced an excellent contribution to the growing Reduced Emissions from Deforestation and Forest Degradation (REDD) literature.


90 percent of oil palm plantations came at expense of forest in Kalimantan


(10/08/2012) From 1990 to 2010 almost all palm oil expansion in Kalimantan came at the expense of forest cover, according to the most detailed look yet at the oil palm industry in the Indonesian state, published in Nature: Climate Change. Palm oil plantations now cover 31,640 square kilometers of the state, having expanded nearly 300 percent since 2000. The forest loss led to the emission of 0.41 gigatons of carbon, more than Indonesia's total industrial emissions produced in a year. Furthermore the scientists warn that if all current leases were converted by 2020, over a third of Kalimantan's lowland forests outside of protected areas would become plantations and nearly quadruple emissions.


Indigenous blockade expands against massive dam in Sarawak


(10/08/2012) Indigenous people have expanded their blockade against the Murum dam in the Malaysian state of Sarawak, taking over an additional road to prevent construction materials from reaching the dam site. Beginning on September 26th with 200 Penan people, the blockade has boomed to well over 300. Groups now occupy not just the main route to the dam site, but an alternative route that the dam's contractor, the China-located Three Gorges Project Corporation, had begun to use.


Roundtable on Sustainable Palm Oil hits 10 year mark


(10/04/2012) The Roundtable on Sustainable Palm Oil (RSPO) is holding its tenth annual meeting later this month. The initiative, which aims to improve the social and environmental performance of palm oil production through a certification standard, has advanced considerably during that time, moving from an idea to a reality: RSPO-certified palm oil now accounts for 12 percent of global palm oil production. Yet the RSPO is not without controversy. Some palm oil companies say its criteria are too costly to adopt and are therefore discriminatory, while environmental critics argue its bar for "sustainable" palm oil is too low and the loopholes allow producers to claim membership even if they aren't actually producing certified palm oil across all their holdings. Nonetheless the RSPO has support from many of the world's largest palm oil producers, traders, and consumers as well as the biggest NGOs.


Food prices rise as food aid needed in Middle East and Africa

(10/04/2012) Food prices increased in September on the FAO Food Price Index after two months of stability, while food aid has been urgently called for in Yemen and Syria, and concerns lingered in parts of Africa. Food prices globally rose 3 points (or 1.4 percent) to 216 points.


Nary a mention of climate change during U.S. presidential debate

(10/04/2012) The hour-and-a-half long debate between President Barack Obama and ex-governor Mitt Romney last night ended without a single reference to climate change. Frustrated with the lack of discussion on the issue from both candidates, environmental activists sent a petition with over 160,000 signatures to debate moderator, Jim Lehr, urging him to ask a question about climate change. The petition fell on deaf ears.


Cute animal picture of the day: red panda kits

(10/04/2012) Although called red pandas, these Asian animals are neither pandas nor bears, and despite a resemblance to raccoons they are not closely related to them either. Red pandas (Ailurus fulgens) are actually now thought to be the sole living representative of the taxonomic family, Ailuridae. The rest of their near-relatives are extinct, making red pandas a very important species.


Forest destruction leads to more floods in temperate regions

(10/04/2012) Keeping forests standing would lessen both the number and size of spring floods in temperate regions, according to a new study in Water Resources Research, by slowing seasonal snow melts. In deforested areas, snow melts faster due to a lack of shade causing at least twice as many, and potentially up to four times as many, flood events. The new research highlights a largely unknown ecosystem service provided by temperate forests: flood mitigation.


NASA satellites catch vast deforestation inside Virunga National Park

(10/03/2012) Two satellite images by NASA, one from February 13, 1999 and the other from September 1, 2008 (see below), show that Virunga National Park is under assault from deforestation. Located in the eastern edge of the Democratic Republic of Congo (DRC) the park has been assailed by entrenched conflict between rebels and government forces, as well as slash-and-burn farming, the charcoal trade, and a booming human population.


Photos: new mammal menagerie uncovered in remote Peruvian cloud forest


(10/03/2012) Every year scientists describe around 18,000 new species, but mammals make up less than half a percent of those. Yet mammal surprises remain: deep in the remote Peruvian Andes, scientists have made an incredible discovery: a rich cloud forest and alpine grassland ecosystem that may be home to no less than eight new mammal species. Although most of these new mammals are currently under study—and have not been officially described yet (a process which can take several years)—lead scientists, Horacio Zeballos of Peru and Gerardo Ceballos of Mexico are certain they have uncovered a small forest, surrounded by deforestation and farmland, that shelters a remarkable menagerie of mammals unknown to scientists until now.


Gaming for rainforests


(10/03/2012) The average gamer will spend thousands of hours playing video games by the time they reach adulthood, but the most popular games among some demographics — shoot-em-up and sports games — don't seem to offer many dividends to society or the environment. However Jan Dwire doesn't believe that has to be the case. With a small team in Costa Rica, Dwire has developed "Rainforest Rangers", a multi-platform game that teaches kids about rainforests, including their importance and the threats they face.


In midst of rhino poaching epidemic, Lewa Wildlife Conservancy has happy problem: too many black rhinos


(10/02/2012) So far this year, South Africa has lost 430 rhinos to poachers, more than one animal a day. The epidemic of rhino poaching, fueled by demand for black-market powdered rhino horn in Vietnam and China, is decimating rhino species worldwide. In fact, last year saw the official extinction of two rhino subspecies: the Vietnamese rhino (Rhinoceros sondaicus annamiticus), a subspecies of the Javan, and the western black rhino (Diceros bicornis longipes), a subspecies of the black. However there is one place where rhinos still thrive. The Lewa Wildlife Conservancy in Kenya has found itself with a unique, but happy, problem: they have so many black rhinos, which are considered Critically Endangered by the IUNC Red List, that they need to move some to stop rhino-fights. In other words, their rhino population has hit its limit for the 25,000 hectare (62,000 acre) nonprofit protected area.


Cute animal picture of the day: new gorilla baby and mom

(10/02/2012) A baby western lowland gorilla (Gorilla gorilla gorilla) was born recently at the Durrell Wildlife Conservation Trust's (DWCT) to mother, Hlala Kahilli and first-time father, Badongo.


Great Barrier Reef loses half its coral in less than 30 years


(10/01/2012) The Great Barrier Reef has lost half of its coral cover in the last 27 years, according to a new study released today in the Proceedings of the National Academy of Sciences (PNAS). Based on over 2,000 surveys from 1985 to this year the study links the alarming loss to three impacts: tropical cyclone damage, outbreaks crown-of-thorns starfish that devour corals, and coral bleaching.


Mr. Darcy and the Manic Pixie Dream Girl: monkeys display distinct personality types


(10/01/2012) Remember the 'man with no name' played by Clint Eastwood in A Fistful of Dollars, Mr. Darcy in Jane Austen's Pride and Prejudice, or the bubbly cute girl in every romantic comedy from Legally Blonde to Breakfast at Tiffany's? Each of these characters represent an over-the-top type of human personality—loner (man with no name), aloof (Darcy), and nice (the bubbly cute girl)—but a new study in the Proceedings of the National Academy of Sciences (PNAS) finds that it's not only humans that show such distinct types, but baboons as well. Studying 45 female chacma baboons in Botswana's Moremi Game Reserve over seven years, the researchers found that such personality types, unrelated to social statues, helped to determine the animals' overall sociability and the stability of their relationships.


British government comes out against drilling in Virunga National Park by UK company

(10/01/2012) The British government has come out in opposition against oil drilling plans by UK-based, SOCO International, in Virunga National Park, reports Reuters. The first national park established on the continent, Virunga is home to one of only two populations of mountain gorillas (Gorilla beringei beringei) in the world. In March of this year, two oil exploratory permits came to light granting SOCO seismic testing inside the park by the government of the Democratic Republic of Congo (DRC).


Illegal logging worth $30-100B annually

(10/01/2012) Illegal logging accounts for 15-30 percent of forestry in the tropics and is worth $30-100 billion worldwide, alleges a new report published by the United Nations Environment Programme (UNEP) and INTERPOL. Consuming countries play a major role in the trade, which is increasingly sophisticated and in some places is facilitated by the expansion of industrial plantations.


Rarest gorillas lose half their habitat in 20 years

(10/01/2012) Cross River gorillas and eastern gorillas lost more than half their habitat since the early 1990s due to deforestation, logging, and other human activities, finds a comprehensive new assessment across great apes' range in West and Central Africa.


Cute animal picture of the day: caracal kitten in Yemen

(10/01/2012) The first ever research project on the caracal (Caracal caracal) in Yemen has taken an astounding photo of a mother caracal and her kitten in the Hawf Protected Area. Conducted by largely local researchers, the study is aiming to estimate Yemen's caracal population and better understand the threats to the species.


Aceh revokes permit for controversial oil palm plantation in Sumatra

(10/01/2012) Aceh Governor Zaini Abdullah officially revoked the business permit for a company developing a controversial oil palm plantation in a peat swamp in Sumatra, concluding a case that had tested Indonesia's commitment to a moratorium on new concessions in peatlands and rainforests.


200 indigenous block road to dam in Sarawak

(09/29/2012) 200 indigenous men and women are blockading shipments of construction materials to a dam site in Malaysian Borneo to protest the impact of the hydroelectric project on their traditional forest home, reports the Bruno Manser Fund (BMF), a Switzerland-based group that campaigns on behalf of forest people of Sarawak.


Sustainability pact aside, Greenpeace says paper giant APP must stop facilitating deforestation

(09/27/2012) Asia Pulp & Paper (APP) must stop accepting timber sourced from clearance of rainforests and peatlands for its sustainability pact to have any credibility, says Greenpeace.


IUCN to kick-off Green List for 'fully conserved' species

(09/27/2012) Following news on endangered species can sometimes be a depressing, albeit important, affair. In an age of vast deforestation, pollution, overexploitation, rising human populations, and climate change, every day seems to bring more stories about species, or biodiversity in total, on the brink. However, the news is not grim for all species, conservation efforts has achieved success in stabilizing, growing, and in some cases, even protecting in the long-term, for a number of the world's wildlife. Now, a new list by the International Union for the Conservation of Nature (IUCN) will highlight these positive poster-childs of conservation.


Another journalist attacked in Cambodia for covering illegal logging

(09/27/2012) Two weeks after an environmental journalist was found murdered in the trunk of his car, another journalist has been brutally attacked in Cambodia. Ek Sokunthy with the local paper Ta Prum says he was beaten in his home by three assailants by a pistol and a stick. The attack follows swiftly after the high-profile murder of 44-year-old forest journalist Hang Serei Oudom.



Page 1
|
Page 2
|
Page 3
|
Page 4
|
Page 5
|
Page 6
|
Page 7
|
Page 8
|
Page 9
|
Page 10
|
Page 11
|
Page 12
|
Page 13
|
Page 14
|
Page 15
|
Page 16
|
Page 17
|
Page 18
|
Page 19
|
Page 20
|
Page 21
|
Page 22
|
Page 23
|
Page 24
|
Page 25
|
Page 26
|
Page 27
|
Page 28
|
Page 29
|
Page 30
|
Page 31
|
Page 32
|
Page 33
|
Page 34
|
Page 35
|
Page 36
|
Page 37
|
Page 38
|
Page 39
|
Page 40
|
Page 41
|
Page 42
|
Page 43
|
Page 44
|
Page 45
|
Page 46
|
Page 47
|
Page 48
|
Page 49
|
Page 50
|
Page 51
|
Page 52
|
Page 53
|
Page 54
|
Page 55
|
Page 56
|
Page 57
|
Page 58
|
Page 59
|
Page 60
|
Page 61
|
Page 62
|
Page 63
|
Page 64
| Page 65 |
Page 66
|
Page 67
|
Page 68
|
Page 69
|
Page 70
|
Page 71
|
Page 72
|
Page 73
|
Page 74
|
Page 75
|
Page 76
|
Page 77
|
Page 78
|
Page 79
|
Page 80
|
Page 81
|
Page 82
|
Page 83
|
Page 84
|
Page 85
|
Page 86
|
Page 87
|
Page 88
|
Page 89
|
Page 90
|
Page 91
|
Page 92
|
Page 93
|
Page 94
|
Page 95
|
Page 96
|
Page 97
|
Page 98
|
Page 99
|
Page 100
|
Page 101
|
Page 102
|
Page 103
|
Page 104
|
Page 105
|
Page 106
|
Page 107
|
Page 108
|
Page 109
|
Page 110
|
Page 111
|
Page 112
|
Page 113
|
Page 114
|
Page 115
|
Page 116
|
Page 117
|
Page 118
|
Page 119
|
Page 120
|
Page 121
|
Page 122
|
Page 123
|
Page 124
|
Page 125
|
Page 126
|
Page 127
|
Page 128
|
Page 129
|
Page 130
|
Page 131
|
Page 132
|
Page 133
|
Page 134
|
Page 135
|
Page 136
|
Page 137
|
Page 138
|
Page 139
|
Page 140
|
Page 141
|
Page 142
|
Page 143
|
Page 144
|
Page 145
|
Page 146
|
Page 147
|
Page 148
|
Page 149
|
Page 150
|
Page 151
|
Page 152
|
Page 153
|
Page 154
|
Page 155
|
Page 156
|
Page 157
|
Page 158
|
Page 159
|
Page 160
|
Page 161
|
Page 162
|
Page 163
|
Page 164
|
Page 165
|
Page 166
|
Page 167
|
Page 168
|
Page 169
|
Page 170
|
Page 171
|
Page 172
|
Page 173
|
Page 174
|
Page 175
|
Page 176
|
Page 177
|
Page 178
|
Page 179
|
Page 180
|
Page 181
|
Page 182
|
Page 183
|
Page 184
|
Page 185
|
Page 186
|
Page 187
|
Page 188
|
Page 189
|
Page 190
|
Page 191
|
Page 192
|
Page 193
|
Page 194
|
Page 195
|
Page 196
|
Page 197
|
Page 198
|
Page 199
|
Page 200
|
Page 201
|
Page 202
|
Page 203
|
Page 204
|
Page 205
|
Page 206
|
Page 207
|
Page 208
|
Page 209
|
Page 210
|
Page 211
|
Page 212
|
Page 213
|
Page 214
|
Page 215
|
Page 216
|
Page 217
|
Page 218
|
Page 219