Conservation news
Founded in 1999, Mongabay is a leading provider of environmental science and conservation news.
Former cop to face charges in illegal logging scandal, Indonesian police say

(07/30/2013) Labora Sitorus, a former police officer accused of running a nearly $150 million illegal logging ring in Indonesian New Guinea, faces charges of money laundering, illegal logging and fuel smuggling, a police spokesman said in Jakarta on Friday.


Nepal's tigers on the rebound

(07/30/2013) Nearly two hundred tigers roam the lowland forests of Nepal, according to a new survey. This is a 63 percent increase in the country's tiger population since 2009, and rare good news for global efforts to save the tiger from extinction.


Arctic melt to cost trillions

(07/30/2013) Rapid thawing of the Arctic could trigger a catastrophic "economic timebomb" which would cost trillions of dollars and undermine the global financial system, say a group of economists and polar scientists. Governments and industry have expected the widespread warming of the Arctic region in the past 20 years to be an economic boon, allowing the exploitation of new gas and oilfields and enabling shipping to travel faster between Europe and Asia.


Palm oil drives Malaysian rainforest tree to extinction

(07/30/2013) Oil palm plantations have extinguished the last habitat of a rainforest tree in Malaysia. Last week the Forest Research Institute Malaysia (FRIM), a state agency, announced that the last stands of keruing paya (Dipterocarpus coriaceus) in Peninsular Malaysia were wiped out when Bikam forest reserve in Perak was cleared for oil palm plantations.


Population of newly discovered lemur in Madagascar down to last 50 individuals (photo)

(07/30/2013) Researchers have discovered a new — and critically endangered — species of lemur on the island of Madagascar. The primate is formally described in the journal Molecular Phylogenetics and Evolution.


Engaging the public on green issues via environmental cartoons


(07/29/2013) Engaging the general public on issues like extinction, climate change, habitat destruction, and pollution can be a challenge due to the generally downbeat nature of environmental problems. But an illustrator in Nagpur, India is taking a different approach: cartoons. Rohan Chakravarty, a designer, artist, and ardent wildlife enthusiast, has been posting environmental-themed cartoons on his blog, Green Humour, since 2009. His work has garnered wide attention, including publication in several wildlife and environment magazines and web sites as well as accolades in the form of the Sanctuary Asia Young Naturalist Award 2012 and winning a climate change cartoon contest sponsored by the U.N. Development Program (UNDP).


Palm oil company guards injure four villagers in Indonesian Borneo clash

(07/29/2013) Four villagers were injured and several vehicles destroyed in a clash between local residents and palm oil company guards in Indonesian Borneo last week. The clash is the latest incident in a long-running conflict between Wilmar subsidiary PT Bumi Sawit Kencana and villagers in Kotawaringin Timur district, Central Kalimantan.


The Javan Rhino's final stronghold


(07/29/2013) August 27, 1883. It's been called 'the day the world exploded'. One hundred and thirty years ago this month, the volcanic island of Krakatau (Krakatoa) blew its top. The smoking mountain had given several days warning to the human inhabitants of Java and Sumatra, the closest large islands, but no one could have imagined the intensity of the eruption and the devastation that followed. Several cubic miles of rock and ash - more than half the island – rocketed skyward. The explosion released over 10,000 times the energy of the atomic bomb dropped on Hiroshima and was an order of magnitude more powerful than the eruption of Mount St. Helens. Tsunamis greater than 100 feet high roared over coastal habitats, inundating lowland forests and scouring them of wildlife.


Coffee and climate change: an uncertain future for millions of farmers around the world

(07/29/2013) An inconvenient truth is not what most people want to hear before they've had their first cup of coffee in the morning. Our coffee break is 'me time,' and we want to enjoy it. If the temperature is too high, put some ice in your cup. But for some 26 million people around the world who make it their business to produce our coffee, change is impossible to ignore.


Illegal marijuana cultivation threatens Nigeria's forests and chimps


(07/26/2013) The world's highest deforestation rate, the execution of eight environmental activists including a Nobel Peace Prize nominee, and ongoing turmoil surrounding oil operations in the Niger River Delta has created a notoriously disreputable environmental record for the West African country. Now, a new threat is rising in the already-compromised forests of Nigeria: illegal marijuana cultivation.


U.S. signs $32M debt-for-nature swap to protect rainforests in the Philippines

(07/26/2013) The U.S. government will redirect $31.8 million in debt payments owed to the US Agency for International Development (USAID) by the Philippines to establish a conservation fund for endangered rainforests across the Asian archipelago, reports the AFP.


Near real-time deforestation monitoring system to go global

(07/25/2013) A near real-time deforestation monitoring system will soon cover all the world's tropical forests, report the researchers behind the initiative.


How YouTube has put the world's only poisonous primates at risk


(07/25/2013) It all started with a video: in 2009 a Russian man uploaded a video of himself tickling his exotic pet (a pygmy slow loris) from Vietnam onto the hugely popular site YouTube. Since then the video has been viewed over half a million times. But a new study in the open source journal in PLoS ONE, finds that such YouTube videos have helped fuel a cruel, illegal trade that is putting some of the world's least-known primates at risk of extinction. Lorises are small, shy, and nocturnal primates that inhabit the forests of tropical Asia, but the existence of all eight species is currently imperiled by a booming illegal pet trade that has been aided by videos of lorises being tickled, holding tiny umbrellas, or doing other seemingly cute (but wholly unnatural) things.


Rare and threatened freshwater fish plundered for aquarium trade in India


(07/25/2013) Thirty percent of the fish exported from India in the past seven years were from dozens of threatened species including the endangered red-lined torpedo barb (Puntius denisonii) and the miss kerala look alike (Puntius chalakkudiensis) amongst others, according to a recently published paper in Biological Conservation. By documenting the extent and impact of the trade in rare and threatened freshwater fish species in India, scientists have uncovered the local scale of the aquarium pet trade.


Cheetah don't overheat during hunts

(07/25/2013) A new study published in Biology Letters finds that contrary to popular opinion, cheetah don't overheat during hunts. But their body temperature rises after successful hunts due to stress than another predator may seize their prey.


Booming cashmere trade eating up habitat for snow leopards, saiga, and wild yak


(07/25/2013) Snow leopards, wild yaks and other iconic wildlife on the world's highest mountains and great steppes are becoming "fashion victims" of the surging global trade in cashmere, new research has revealed. Scientists found wildlife being driven to the margins of survival by the "striking but unintended consequences" of huge increases in the numbers of the goats producing the luxurious lightweight wool.


Oil palm genome mapped, could boost yields, reduce pressure on rainforests


(07/25/2013) A team of Malaysian and American researchers have mapped the genome of the oil palm, the oilseed that is widely used as a cooking oil and in cosmetics, cleaning products, and processed foods. The genome sequencing, which was published today in the journal Nature, identified the gene responsible for regulating the crop's oil yield. The results could be used to boost palm oil yields, thus potentially reducing the need to clear wildlife-rich rainforests and carbon-dense peat swamps for plantations.


Zoos call on governments to take urgent action against illegal wildlife trade (photos)


(07/24/2013) In a single night in March, a band of heavily-armed, horse-riding poachers slaughtered 89 elephants in southern Chad, thirty of which were pregnant females. The carnage was the worst poaching incident of the year, but even this slaughter paled in comparison to the 650 elephants killed in a Cameroon park in 2012. Elephant poaching is hitting new records as experts say some 30,000 elephants are being killed every year for their ivory tusks. But the illegal wildlife trade—estimated at $19 billion—is not just decimating elephants, but also rhinos, big cats, great apes, and thousands of lesser-known species like pangolins and slow lorises. This growing carnage recently led to representatives of over 40 zoos and dozens of wildlife programs to call on governments around the world to take immediate action on long-neglected wildlife crime.


Australian logger: finding dead koalas 'a daily thing'

(07/24/2013) Revelations of koalas suffering graphic injuries and death in Victorian timber plantations are evidence of a long-standing failure to properly protect the iconic Australian marsupials, according to a leading conservation organization. Footage on Monday night's 7.30 report showed koalas, including babies, lying dead on the floor of a cleared forest. One koala was missing an arm while another injured animal relocated to a new area of bush was shown to be in visible distress.


Fairy armadillo, Count Branickii's terrible mouse, among 116 mammals documented in Bolivia

(07/23/2013) The Count Branickii's terrible mouse, the Chacoan fairy armadillo, and the more familiar jaguar are among 116 species of medium to large mammals whose distribution in Bolivia is documented in a new database put together by the Wildlife Conservation Society (WCS).


NGO hits out at study for downplaying logging threat in Congo rainforest


(07/23/2013) Global Witness has called in question conclusions reached in a study on logging in the Congo rainforest. The group, which has published a series of investigative reports on abuses by logging companies operating the world's second largest tropical forest, said that a review published Monday in the Philosophical Transactions of the Royal Society B '[presents] a misleading and inaccurate picture of the present and growing threats to the Congo Basin rainforest.'


Dominican Republic sends bulldozers to destroy wildlife reserve, home to endangered species


(07/23/2013) Last Wednesday, bulldozers entered the Loma Charco Azul Biological Reserve (LCABR) in the Dominican Republic and began clearing vegetation for agricultural development. The move stunned local conservationists who had not been notified ahead of time of the project. Although Charco Azul Biological Reserve is home to a wealth of threatened species—including the world's largest population of the Critically Endangered Ricordi's iguana (Cyclura ricordi)—the destruction of the reserve was signed off by the Dominican Republic's Minister of the Environment, Bautista Rojas Gómez.


First ever pangolin conference concludes all eight species in trouble

(07/23/2013) Demand for scales, meat, and even fetuses of pangolins have pushed all eight species of this unique mammalian order—Pholidota—toward extinction, according to the world's first ever pangolin conference with the International Union for Conservation of Nature - Species Survival Commission (IUCN-SSC) Pangolin Specialist Group. Meeting in Singapore earlier this month, 40 conservationists from 14 countries discussed the plight of these little-known scaly mammals and how to turn around their global decline.


No sweat: elephants living with people aren't stressed


(07/23/2013) Nature preserves, wildlife sanctuaries, national forests, parks, grasslands and protected areas are the cornerstones of conservation. These are the wild places where animals can still dwell, grow, and reproduce in their natural environment without any human-caused stressors. While many of these special places have facilitated leaps and bounds for wildlife conservation, the reality is that these areas are extremely limited and most plants and animals live beyond, or must migrate out of, their bounds.


U.S. bombs Great Barrier Reef, promises 'rapid recovery' of armaments

(07/23/2013) Four unarmed bombs dropped by the US military into the Great Barrier Reef Marine Park pose a low risk to wildlife and a joint mission will aim for their "rapid recovery", according to the government agency in charge of the reef. The Great Barrier Reef Marine Park Authority said two of the bombs are inert, containing concrete, while the other two were not armed, making the chance of detonation "extremely low".


FSC response to TFT: Ensuring a Strong Chain-of-Custody System

(07/23/2013) Recently, the Director of The Forest Trust (TFT) shared his opinion with Mongabay readers criticizing Chain-of-Custody systems in general, and the Forest Stewardship Council's (FSC) system in particular. The impetus for the critique was a joint statement issued by FSC and PEFC rejecting an ISO proposal for a new Chain of Custody standard for forest products.


Fires burning again in Sumatra, triggering haze alerts in Malaysia

(07/23/2013) Deforested areas and degraded peatlands are again burning on the island of Sumatra, triggering haze alerts in nearby Malaysia, despite last week's commitment by regional authorities to address the ongoing fire problem in Indonesia.


Hunting, logging could threaten long-term health of Congo forests by wiping out key animals


(07/23/2013) Unsustainable hunting of forest elephants, gorillas, forest antelopes, and other seed-dispersers could have long-term impacts on the health and resilience of Congo Basin rainforests, warns a study published today in a special issue of the journal Philosophical Transactions of The Royal Society B. Conducting a review of more than 160 papers and reports on trends in wildlife populations, hunting, and land use in the Congo Basin, an international team of researchers conclude that unless effective management plans are put into place, hunting pressure in the region is likely to increase, with knock-on ecological effects.


Researchers produce the most accurate carbon map for an entire country


(07/22/2013) Researchers working in Panama have produced the most accurate carbon map for an entire country. Using satellite imagery and extremely high-resolution Light Detection and Ranging (LiDAR) data from airplane-based sensors, a team led by Greg Asner produced a detailed carbon map across the Central American country's forests. The map reveals variations in forest carbon density resulting from elevation, slope, climate, vegetation type, and canopy coverage.


Rare animal species and Buddhist monks in danger of losing their home to cement quarry


(07/22/2013) An international cement company Lafarge, winner of a Green Initiative award, is considering quarrying a cave in Malaysia which is the sole home of a critically endangered species. The proposed operations also threaten a Buddhist monastery near the cave where monks are facing eviction. Kanthan cave in Peninsular Malaysia is located in a limestone hill, already extensively quarried for the production of cement by Lafarge. The cave, just as most karst caves in Southeast Asia, harbors a unique ecosystem. One of the rare endemic organisms is the Kanthan Cave trapdoor spider (Liphistius kanthan), which was just designated as Critically Endangered by the IUCN Red List.


Losing just one pollinator species leads to big plant declines


(07/22/2013) A shocking new study finds that losing just one pollinator species could lead to major declines in plant productivity, a finding that has broad implications for biodiversity conservation. Looking at ten bumblebee species in Colorado alpine meadows, two scientists found that removing a single bee species cut flower seed production by one-third. Pollinators worldwide are in major trouble as they are hit by habitat loss, pesticides, disease and other impacts. In fact, the EU has recently banned several pesticides that have been linked to the global bee decline.


California's next innovation: performance-based rainforest conservation (Commentary)


(07/22/2013) Californians are known as innovation leaders, and once again, we are on the verge of demonstrating critical leadership. Only this time it isn't about the Internet, social networking, reality television, venture capital or electric cars. It is about stopping tropical deforestation and supporting local communities. 'What!?' you say? How is the great state of California, home of bankrupt and massive, thirsty desert cities and Silicon Valley, a place that elected such juggernauts of history as Ronald Reagan and Arnold Schwarzenegger, about to lead in avoiding tropical deforestation?


Yukon Flats experiencing more wildfires now than in the last 10,000 years

(07/22/2013) The Yukon Flats area of Alaska is today burning more frequently and severely than it has in the last 10,000 years, according to new research published in the Proceedings of the National Academy of Sciences (PNAS). Looking at charcoal fragments from 14 deep lakes in the region, scientists were able to reconstruct the fire history of this particular forest, which covers around 2,000 square kilometers. Scientists have long warned that as the temperature worldwide continue to rise from climate change, wildfires are likely to become more common.


Featured video: saving animals from the illegal pet trade in Guatemala

(07/22/2013) Found in Central America's largest forest, the Maya Biosphere Reserve, the Guatemalan organization Arcas has rescued and rehabilitated thousands of animals since its inception in 1989. Unlike many wildlife rescue centers worldwide, Arcas focuses on rehabilitating every animal for eventually release back into the wild. This means intensive training for each species, including food gathering and predator avoidance. A new short video by Arcas highlights the group's decades-long work.


Madagascar occupied by humans 2,500 years earlier than previously thought


(07/22/2013) New research indicates that Madagascar was occupied some 2,500 years earlier than previously established. The findings, published in Proceedings of the National Academy of Sciences, suggests a more complex view of the human role in the extinction of the island's mega-fauna. A large body of research holds that village communities began to appear in Madagascar around 500 AD. These were established by people of Indonesian and East African heritage, according to past studies that found linguistic similarities between the Malagasy languages of southeastern Borneo as well as genetic markers tying modern-day Malagasy people to both Indonesia and East Africa. But there have been plenty of hints that people came to the world's third largest island well before 500 AD.


Sinar Mas buys stake in Indonesian pulp, paper, and tissue firm

(07/22/2013) Sinar Mas subsidiary Tjiwi Kimia bought a 35 percent stake in pulp, paper and tissue maker Oki Pulp & Paper Mills for $30 million earlier this month.


Weak laws governing Malaysia's indigenous people complicate conservation efforts


(07/22/2013) The balance between biodiversity conservation, land acquisition, natural resource utilization and indigenous peoples is often wrought with conflict. Legislation governing the use of natural resources should ideally protect biodiversity and address the needs of indigenous peoples, but in many places, falls short of these ambitions. In a recent study published in Biodiversity Conservation, researchers examined the weaknesses in select natural resource laws that affect the indigenous peoples of Peninsular Malaysia, and compared these laws with data on a specific group of indigenous people's use of natural resources, collected through questionnaires. In addition to suggesting potential solutions to address legislative weaknesses, the researchers make a strong case for why natural resource legislation is a matter of concern for conservationists.


Mammals of China - book review

(07/22/2013) China is home to greater than 10% of the Earth's mammals. In the Mammals of China, Andrew T. Smith, PhD and Yan Xie, PhD have produced a comprehensive easy-to-read pocket guide to this outstanding biodiversity. Mammals of China is the first time that the natural history of all the mammals of China are included in a single pocket guide book resource.


Deforestation rate falls in Congo Basin countries


(07/22/2013) Deforestation has fallen in Congo Basin countries over the past decade despite a sharp increase in the rate of forest clearing in the Democratic Republic of the Congo, according to a new study published in the Philosophical Transactions of the Royal Society B as part of a set of 18 papers on the region's tropical forests. The special issue, which was put together by Oxford University's Yadvinder Malhi, covers a range of issues relating to the rainforests of the Congo Basin, including deforestation, the impacts of global change, the history and key characteristics of the region's forests, and resource extraction, among others.


Elephant killers should be brought to justice, Indonesia's president tweets [WARNING: brutally graphic images]


(07/20/2013) Indonesia's president spoke out against the killing of a critically endangered Sumatran elephant (Elephas maximus sumatranus) last week, using his Twitter account to urge local authorities to take action in the case. The large male elephant was found dead last Saturday morning near Rantau Sabon village in Indonesia's Aceh province. The elephant's face was crushed, its tusks had been removed and taken and its trunk was detached from its body. Photos of the grisly scene were quickly circulated via social media, generating over 10,000 mentions on Twitter less than 24 hours after the animal was found, prompting a response from the president and other high-level officials.


Galapagos sea lions threatened by human exposure


(07/19/2013) A recent study conducted by the Zoological Society of London (ZSL) on endangered Galapagos sea lions (Zalophus wollebaeki) has revealed that the animals are more susceptible to starvation as a result of their exposure to humans. Over a span of more than 18 months, conservationists tagged and monitored the behavior and physiology of two groups of 60 Galapagos sea lions, one in San Cristobal, which is inhabited by humans, and one in Santa Fe, where there are no humans, dogs, cats, mice, or rats.


Developer of Indonesia's first REDD+ project confirms status of forest conservation initiative

(07/19/2013) Infinite Earth, the developer behind Indonesia's first approved REDD+ project, has refuted an NGO's claims that the project has not been approved by the Indonesian government.


New poison dart frog discovered in 'Lost World'

(07/19/2013) Scientists have described a new species of poison dart frog after discovering it during a study to determine the impact of tourism on biodiversity in a tract of rainforest known as 'The Lost World' in Guyana.


Labor abuse widespread in Indonesia's palm oil industry, finds investigation

(07/19/2013) Human rights abuses are rife in Indonesia's booming palm oil industry, found an in-depth investigation by Bloomberg Businessweek.


Deforestation rate doubles in the Amazon rainforest, says group

(07/19/2013) Deforestation in the Brazilian Amazon is up 103 percent over this time last year, reports the latest assessment by Imazon, a Brazil-based NGO.


Panel lays out best practices for REDD+ credits in California's carbon market

(07/19/2013) A panel of scientific experts has released a final report outlining how carbon credits generated from tropical forest conservation could be used under California's cap-and-trade system while minimizing risks to forest-dependent communities and wildlife.


Brazil's military takes on illegal loggers to protect nearly-extinct tribe

(07/18/2013) Brazil has launched a military campaign to evict illegal loggers working from the fringes of an indigenous reserve home to the Awá people, reports Survival International. Inhabiting the Amazon rainforest in northeastern Brazil, only around 450 Awá, also known as Guajá, survive today, and around a quarter of these have chosen voluntary isolation.


The hidden Caribbean: sustainable tourism arrives in the Dominican Republic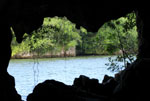 (07/18/2013) Finding true ecotourism companies isn't easy. While the tourism industry worldwide has latched onto the term 'ecotourism,' in many cases it's more propaganda than reality. Especially in heavily-touristed areas—like the Caribbean Islands—it's difficult to find efforts that are actually low impact, sustainable as possible, and educational. However, some companies are beginning to make headway in a region known for all-inclusive resorts and big cruises. One such company is the relatively young Explora! Ecotour in the Dominican Republic, run by passionate naturalists, Manny Jimenes and Olyenka Sang.


Conservationists work to give South Georgia back to the birds


(07/18/2013) A team on South Georgia has successfully completed the world's largest rodent eradication in an effort to rid the British territory of millions of rats and mice. Against the backdrop of an approaching Antarctic winter between February and May, three helicopters encountered perilous flying conditions while peppering the southern Atlantic island with 183 tonnes of the poison Brodifacoum. The team of 25 baited an area of 224 sq miles (580 sq km). The area targeted dwarfed the previous largest rodent eradication, on New Zealand's Campbell Island, by five times.


Haze summit proposes sharing concession data, but keeping it hidden from the public

(07/17/2013) A high-level meeting to discuss approaches for curbing fires that drive haze over Southeast Asia ended today with a recommendation that governments establish a haze monitoring system that would share detailed land-use and concession maps to help coordinate action against companies that set illegal fires, reports the World Resources Institute (WRI).



Page 1
|
Page 2
|
Page 3
|
Page 4
|
Page 5
|
Page 6
|
Page 7
|
Page 8
|
Page 9
|
Page 10
|
Page 11
|
Page 12
|
Page 13
|
Page 14
|
Page 15
|
Page 16
|
Page 17
|
Page 18
|
Page 19
|
Page 20
|
Page 21
|
Page 22
|
Page 23
|
Page 24
|
Page 25
|
Page 26
|
Page 27
|
Page 28
|
Page 29
|
Page 30
|
Page 31
|
Page 32
|
Page 33
|
Page 34
|
Page 35
|
Page 36
|
Page 37
|
Page 38
|
Page 39
|
Page 40
|
Page 41
|
Page 42
|
Page 43
| Page 44 |
Page 45
|
Page 46
|
Page 47
|
Page 48
|
Page 49
|
Page 50
|
Page 51
|
Page 52
|
Page 53
|
Page 54
|
Page 55
|
Page 56
|
Page 57
|
Page 58
|
Page 59
|
Page 60
|
Page 61
|
Page 62
|
Page 63
|
Page 64
|
Page 65
|
Page 66
|
Page 67
|
Page 68
|
Page 69
|
Page 70
|
Page 71
|
Page 72
|
Page 73
|
Page 74
|
Page 75
|
Page 76
|
Page 77
|
Page 78
|
Page 79
|
Page 80
|
Page 81
|
Page 82
|
Page 83
|
Page 84
|
Page 85
|
Page 86
|
Page 87
|
Page 88
|
Page 89
|
Page 90
|
Page 91
|
Page 92
|
Page 93
|
Page 94
|
Page 95
|
Page 96
|
Page 97
|
Page 98
|
Page 99
|
Page 100
|
Page 101
|
Page 102
|
Page 103
|
Page 104
|
Page 105
|
Page 106
|
Page 107
|
Page 108
|
Page 109
|
Page 110
|
Page 111
|
Page 112
|
Page 113
|
Page 114
|
Page 115
|
Page 116
|
Page 117
|
Page 118
|
Page 119
|
Page 120
|
Page 121
|
Page 122
|
Page 123
|
Page 124
|
Page 125
|
Page 126
|
Page 127
|
Page 128
|
Page 129
|
Page 130
|
Page 131
|
Page 132
|
Page 133
|
Page 134
|
Page 135
|
Page 136
|
Page 137
|
Page 138
|
Page 139
|
Page 140
|
Page 141
|
Page 142
|
Page 143
|
Page 144
|
Page 145
|
Page 146
|
Page 147
|
Page 148
|
Page 149
|
Page 150
|
Page 151
|
Page 152
|
Page 153
|
Page 154
|
Page 155
|
Page 156
|
Page 157
|
Page 158
|
Page 159
|
Page 160
|
Page 161
|
Page 162
|
Page 163
|
Page 164
|
Page 165
|
Page 166
|
Page 167
|
Page 168
|
Page 169
|
Page 170
|
Page 171
|
Page 172
|
Page 173
|
Page 174
|
Page 175
|
Page 176
|
Page 177
|
Page 178
|
Page 179
|
Page 180
|
Page 181
|
Page 182
|
Page 183
|
Page 184
|
Page 185
|
Page 186
|
Page 187
|
Page 188
|
Page 189
|
Page 190
|
Page 191
|
Page 192
|
Page 193
|
Page 194
|
Page 195
|
Page 196
|
Page 197
|
Page 198
|
Page 199
|
Page 200
|
Page 201
|
Page 202
|
Page 203
|
Page 204
|
Page 205
|
Page 206
|
Page 207
|
Page 208
|
Page 209
|
Page 210
|
Page 211
|
Page 212
|
Page 213
|
Page 214
|
Page 215
|
Page 216
|
Page 217
|
Page 218
|
Page 219