conservation news and environmental science news.


Featured video: scientists capture first footage of Shepherd's beaked whale

(02/27/2012) Scientists have captured what is believed to be the world's first footage of the cryptic Shepherd's beaked whale (Tasmacetus shepherdi), one of a number of beaked whale species about which scientists know almost nothing.


Tourism for biodiversity in Tambopata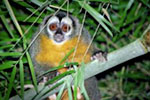 (02/27/2012) Research and exploration in the Neotropics are extraordinary, life-changing experiences. In the past two decades, a new generation of collaborative projects has emerged throughout Central and South America to provide access to tropical biodiversity. Scientists, local naturalists, guides, students and travelers now have the chance to mingle and share knowledge. Fusion programs offering immersion in tropical biology, travel, ecological field work, and adventure often support local wilderness preservation, inspire and educate visitors.


Indonesia's moratorium will not significantly reduce emissions, but has other benefits, finds analysis

(02/27/2012) Indonesia's moratorium on new forest concessions alone "does not significantly contribute" to its goal of reducing greenhouse gas emissions 26 percent from a projected 2020 baseline, concludes a new analysis by the World Resources Institute (WRI). However the study says the moratorium does support the target in the long-term by creating a window for enacting governance reform needed to stop destructive business-as-usual approaches to forest management.


Thai king: punish corrupt officials who allowed logging

(02/27/2012) Thailand's King Bhumibol Adulyadej urged the Thai government to punish officials who allowed illegal logging which he blamed for worsening floods last year that left more than 1,000 people dead.


Scientists discover deadly new sea snake

(02/24/2012) Scientists in Australia have discovered a species of sea snake in estuaries of the Gulf of Carpenteria in northern Australia. The snake is described in the current issue of Zootaxa.


Feds bust rhino horn traffickers

(02/23/2012) Federal agents from the U.S. Fish and Wildlife Service (FWS) and U.S. Immigration and Customs Enforcement (ICE) arrested seven people on charges of trafficking endangered rhino horn in the United States, reports the Department of Justice and Department of the Interior. The arrests were made in Los Angeles, Newark, and New York.


Model airplane used to monitor rainforests - conservation drones take flight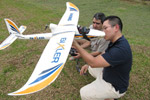 (02/23/2012) Conservationists have converted a remote-controlled plane into a potent tool for conservation. Using seed funding from the National Geographic Society, The Orangutan Conservancy, and the Denver Zoo, Lian Pin Koh, an ecologist at the ETH Zürich, and Serge Wich, a biologist at the University of Zürich and PanEco, have developed a conservation drone equipped with cameras, sensors and GPS. So far they have used the remote-controlled aircraft to map deforestation, count orangutans and other endangered species, and get a bird's eye view of hard-to-access forest areas in North Sumatra, Indonesia.


Busted: orangutan trafficker prosecuted and sent to prison in Sumatra for the first time

(02/23/2012) For the first time in Medan, North Sumatra, an orangutan trader has been prosecuted and sent to prison for trafficking in the endangered apes, reports the Wildlife Conservation Society (WCS).


Palm oil firm pays 'precedent-setting' fine for unauthorized land-clearing in Indonesia

(02/23/2012) A subsidiary of agribusiness giant Cargill has paid a $1 million fine for clearing land for oil palm outside its concession, a move that could set an important precedent for palm oil developers operating in Indonesia, according to Greenomics-Indonesia, a Jakarta-based environmental group.


Malaysia drops the ball on wildlife trafficking, says group

(02/23/2012) Malaysia failed to effectively assemble a case against convicted wildlife smuggler Anson Wong, leading to his early release from prison, says an anti-wildlife trafficking group.


Cute animal photo of the day: twin cottontop tamarins born in London Zoo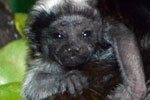 (02/23/2012) Twin cottontop tamarins (Saguinus oedipus) were born in the Zoological Society of London's (ZSL) zoo in London this month. Mother Sabi gave birth to the pair after five months. Currently the twins are only five centimeters tall (two inches) tall. Found only in Colombia, cottontop tamarins are listed as Critically Endangered by the IUCN Red List. Currently it's estimated around 6,000 individuals survive in the wild.


Scientists discover world's deepest terrestrial animal

(02/22/2012) It's not the prehistoric monsters from the Jules Verne's Journey to the Center of the Earth or the human-bat hybrids of The Decsent, but it's an astonishing discovery nonetheless: intrepid scientists have discovered the world's deepest surviving terrestrial animal to date, a small wingless insect known as a springtail. Explorers discovered the new species, Plutomurus ortobalaganensis at a shocking 1.23 miles (1.98 kilometers) below the surface. The species was discovered by the Ibero-Russian CaveX Team Expedition in Krubera-Voronja Cave, the world's only known cave to go deeper than 2 kilometers.


'Snakes on a Plane' trafficker freed early from jail

(02/22/2012) Notorious wildlife trafficker Anson Wong has been freed from prison after a court reduced his five-year term, reports Malaysian state media. Wong had served 17-and-a-half-months for illegally exporting nearly 100 reptiles from Malaysia.


Amazon.com stops selling whale meat

(02/22/2012) Amazon Japan, a subsidiary of Amazon.com, pulled all whale meat products (and possibly dolphin meat) from its site after a new report by the Environmental Investigation Agency (EIA) and the Humane Society International highlighted the issue. Last December the organizations recorded 147 whale products on sale at Amazon Japan despite an international whaling moratorium since 1986. Japan, along with Iceland and Norway, continues to industrially hunt whales. Japan says their whale hunt is for scientific purposes only, but environmentalists dispute this.


NASA satellite image shows extent of logging in Pacific Northwest

(02/22/2012) New satellite and space radar images by NASA shows the decline of forests in the Pacific Northwest, specifically in Washington and Oregon. Lost to development, agriculture, and large-scale logging, the maps apart of the National Biomass and Carbon Dataset (NBCD) show the patchy, fragmented nature of the forests in the two U.S. states.


Wild orangutans to watch film about orangutans


(02/22/2012) Born to be Wild 3D, an IMAX documentary in part about the plight of orphaned and injured Bornean orangutans (Pongo pygmaeus), will soon be aired in the rainforest that inspired it. Producer Drew Fellman is setting up a screen in the rainforest to screen the film for orphaned orangutans. "They came to be like members of the crew," Fellman told the Associated Press.


Photo: new cookies-and-cream insect surprises researchers in Belize

(02/21/2012) Scientists have discovered the first ever insect in the Ripipterygidae family in Belize. Measuring only 5 millimeters (0.19 inches), the tiny insect uses its powerful legs to leap away from predators much like a grasshopper.


Colombian community leader talks about REDD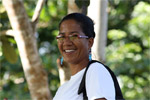 (02/21/2012) A pioneering project to reduce deforestation and forest degradation in a former conflict zone in Colombia has won gold certification under the Climate, Community, and Biodiversity (CCB) standard. The accreditation will help local communities access carbon finance in their efforts to safeguard biologically-rich forests. The project is located in Colombia's Darien region, near the border with Panama. The area is part of the Chocó, the rainforest ecosystem that runs along the Pacific coast of Colombia and Ecuador but has been heavily affected in places by deforestation. Everildys Cordoba is the project's coordinator on the community side. Cordoba grew up in Penaloza, a small town not far from the Caribbean coast of Colombia and the country's border with Panama. But in 1998, she was forcibly displaced by armed actors. Today, she has returned to her land to lead the project.


Fact follows fiction: Watership Down land to make way for housing developments

(02/21/2012) In the classic novel, Watership Down, rabbits must flee their countryside home to make way for a new housing development. Now, the land that inspired author Richard Adams' much-beloved mythic tale is slated to bulldozed for 2,000 new homes. Located in the UK county of Berkshire, near the town of Newberry, the land in question is known as Sandleford Park.


Birders beware: climate change could push 600 tropical birds into extinction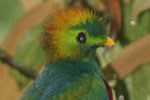 (02/21/2012) There may be less birds for birders to see in the world as the planet warms. Climate change, in combination with deforestation, could send between 100 and 2,500 tropical birds to extinction before the end of century, according to new research published in Biological Conservation. The wide range depends on the extent of climate and how much habitat is lost, but researchers say the most likely range of extinctions is between 600 and 900 species, meaning about 10-14 percent of tropical birds, excluding migratory species.


Earth First! activist Nathan Coe: radical cultural shifts required to stave off ecological collapse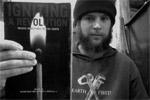 (02/21/2012) Many ideals, actions, and movements considered as fringe or radical by the standards of mainstream culture have gained prominence as global biodiversity withers and the biogeochemical cycles of the entire Earth System are upset by human activities. As endangered species and ecosystems are increasingly threatened, direct confrontation between activists and the entities that drive environmental damage seems also to be increasing. At the same time, concern that present global governance and distribution systems are unable to provide security, clean water, affordable food and a stable future to most of society, is spurring some to move toward new models, including sustainable, autonomous communities and decentralized production. Mongabay recently had the opportunity to discuss some of these issues with activist and writer Nathan Coe.


Interactive map reveals the human cost of mountaintop mining

(02/21/2012) Environmental degradation can have major impacts on a community's quality of life and a new interactive map of mountain top mining for coal in the U.S. makes this abundantly clear: based on 21 scientific studies, the map highlights how communities near mountain top mining have lower life expectancy, higher birth defects, worsening poverty, and are more likely to suffer from cancer, as well as heart and respiratory disease. Created by the non-profit Appalachian Voices and posted on ilovemountains.org, the map show that most communities near mountain top removal sites are in the bottom 1 percent for overall well-bring in the U.S.


Climate scientist admits to deceptively obtaining Heartland Institute files

(02/21/2012) Climatologist Peter Gleick with the Pacific Institute has admitted to obtaining documents from the conservative advocacy group, the Heartland Institute, through a fake name and leaking them to the press.


Madagascar - The Last Inheritor of Gondwana: Documentary Review

(02/20/2012) Madagascar split from the supercontinent of Gondwana about 150 million years ago. As a result, most of the living creatures in Madagascar are unique to the ecosystems in the island. Madagascar: The Last Inheritor of Gondwana is a documentary that does an excellent job of showing Madagascar's magnificent biodiversity, but falls short in delivering Madagascar's "clear" and "urgent" message.


NASA map reveals the heights of the world's forests

(02/20/2012) The height of a forest is important in a number of different ways. First the taller a forest, the more likely there are important niche habitats in the canopy providing homes to unique species. In addition, a forests' height says something about its ability to sequester carbon: the taller a forest the more carbon it can hold. Now a team of researchers, led by NASA, has created the world's first global map showing the height of the world's forests (click here for interactive map), publishing their findings in the Journal of Geophysical Research.


Six nations, including U.S., set up climate initiative to target short-term greenhouse gases

(02/20/2012) With global negotiations to tackle carbon emissions progressing interminably, nations are seeking roundabout ways to combat global climate change. U.S. Secretary of State, Hillary Clinton, announced in India last week a new six nation initiative to target non-carbon greenhouse gases, including soot (also known as "black carbon"), methane, and hydro-fluorocarbons (HFCs). Reductions of these emissions would not only impact short-term climate change, but also improve health and agriculture worldwide according to a recent study in Science.


Celebrate frogs on leap day!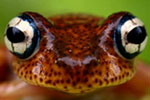 (02/20/2012) The NGO Amphibian Ark is asking frog-lovers to visit their local zoos on up-coming leap day, February 29th. Dubbed, Leaping Ahead of Extinction, the program includes 58 zoos and other amphibian breeding facilities in seventeen countries that have captive breeding populations of endangered amphibians.


Innovative conservation: wild silk, endangered species, and poverty in Madagascar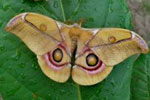 (02/20/2012) For anyone who works in conservation in Madagascar, confronting the complex difficulties of widespread poverty is a part of the job. But with the wealth of Madagascar's wildlife rapidly diminishing— such as lemurs, miniature chameleons, and hedgehog-looking tenrecs found no-where else in the world—the island-nation has become a testing ground for innovative conservation programs that focus on tackling entrenched poverty to save dwindling species and degraded places. The local NGO, the Madagascar Organization of Silk Workers or SEPALI, along with its U.S. partner Conservation through Poverty Alleviation (CPALI), is one such innovative program. In order to alleviate local pressure on the newly-established Makira Protected Area, SEPALI is aiding local farmers in artisanal silk production from endemic moths. The program uses Madagascar's famed wildlife to help create more economically stable communities.


Brazil's plan to cut protected areas for dams faces constitutional challenge

(02/17/2012) Federal public prosecutors in Brazil have challenged a plan to strip protected status from 86,288 hectares of land to make way for five new dams, reports International Rivers. The challenge is set to be heard by Brazil's Supreme Court.


Elephant massacre in Cameroon (warning: graphic photo)

(02/17/2012) More than 200 elephants have been slaughtered for their tusks in less than a month in Cameroon, reports the International Fund for Animal Welfare (IFAW). The group blames Sudanese poachers for cross-border raids from Chad into Bouba Ndjida National Park in northern Cameroon.


More than 1 million acres of New Guinea forest cut from Indonesia's forest moratorium

(02/16/2012) More than 400,000 hectares of land — including 350,000 hectares of peatland — in Indonesian New Guinea lost their protected status during a November 2011 revision of Indonesia's moratorium on new forest concessions, reports a new analysis by Greenomics-Indonesia, a Jakarta-based NGO.


NGO: Thailand must list rosewood under CITES

(02/16/2012) In order to save its remaining forests, Thailand must list rosewood under CITES (the Convention on International Trade in Endangered Species) this year, according to a new report from the Environmental Investigation Agency (EIA). Illegal logging and smuggling of rosewood is being driven by increasing demand in China for rosewood, which is used to produce high-end luxury furniture known as "Hongmu."


Republic of the Congo expands park to protect fearless chimps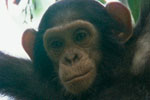 (02/16/2012) The Republic of the Congo has expanded its Nouabalé-Ndoki National Park by 37,295 hectares (144 square miles) to include a dense swamp forest, home to a population of chimpanzees (Pan troglodytes) that show no fear of humans. Known as the Goualougo Triangle, the swamp forest is also home to forest elephants (Loxodonta cyclotis) and western lowland gorillas (Gorilla gorilla gorilla). The expansion of the park to include the Goualougo Triangle makes good on a government commitment from 2001.


What a Bornean elephant wants: more protected forests and wildlife corridors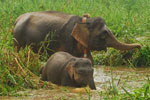 (02/16/2012) Forest fragmentation and destruction is imperiling the Bornean elephant (Elephas maximus borneensis), according to a new paper published in PLoS ONE. Using satellite collars to track the pachyderms for the first time in the Malaysian state of Sabah, scientists have found that the elephants are extremely sensitive to habitat fragmentation from palm oil plantations and logging.


Heartland Institute threatens to sue journalists who covered 'Denial Gate' leak

(02/15/2012) The Heartland Institute, a conservative advocacy group, is threatening to sue journalists, bloggers, and activists who reported on internal documents that detail the group's fundraising efforts and lay out a new program to replace climate change education in schools with curriculum meant to instill doubt on climate science.


Paper giant hammered on forest certification claims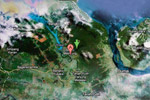 (02/15/2012) Beleaguered paper giant Asia Pulp & Paper was sharply criticized Wednesday for its claims that its operations are certified sustainable by independent auditors. WWF said its survey of certifiers and certification schemes shows that none apply to 'the most controversial operations' of APP's suppliers: clearing of rainforests and peatlands that are home to endangered tigers, elephants, and orangutans. In responding to complaints from environmentalists that its operations are responsible for large-scale destruction of native forests, APP often touts various certification standards which it says demonstrate its commitment to sustainability. Yet the new WWF survey found that these standards don't apply across all of the paper giant's operations — APP's suppliers in Indonesia continue to harvest and convert natural forests. Nor do the certification standards necessarily prove that APP's forest management practices are 'sustainable'.


California cap-and-trade law spurs U.S. forest carbon projects

(02/15/2012) Now that California's carbon market has arrived, an Australian-based company that specializes in forest carbon offsets has jump started two forest projects with private landowners in the western U.S. The new company, Forest Carbon Partners, will make the projects available as carbon offsets for California polluters.


'Gold' standard for REDD forest conservation project in Colombia's Choco

(02/15/2012) A pioneering project to reduce deforestation and forest degradation in a former conflict zone in Colombia has won gold certification under the Climate, Community, and Biodiversity (CCB) standard. The accreditation will help local communities access carbon finance in their efforts to safeguard biologically-rich forests.


New sanctuaries declared for Asia's freshwater dolphins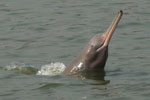 (02/15/2012) Bangladesh has declared three new sanctuaries to help protect the south Asian river dolphin (Platanista gangetica) in the Sundarbans, the world's largest mangrove forest. Split into two subspecies, the Ganges River dolphin (Platanista gangetica gangetica) and the Irrawaddy River dolphin (Platanista gangetica minor), the new sanctuaries will benefit both. Listed as Endangered by the IUCN Red List, the south Asian freshwater dolphin has disappeared from much of its habitat. Already Asia has its other freshwater dolphin species: the baiji (Lipotes vexillifer) was declared functionally extinct into 2006 after a survey of the Yangtze River failed to find a single individual.


Photo: World's smallest chameleon discovered in Madagascar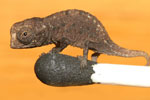 (02/15/2012) Scientists have discovered four new species of super-tiny chameleons in Madagascar, according to a new paper in PLoS ONE. The smallest of the new species, Brookesia micra, is found only on the small island of Nosy Hara and has been dubbed the smallest chameleon in the world, measuring from nose to tail 29 millimeters (1.14 inches) at its largest. Scientists believe it represents a notable example of island dwarfism.


Scientists create high resolution, 3D maps of forests in Madagascar

(02/15/2012) A team of scientists has created the first high resolution maps of remote forests in Madagascar. The effort, which is written up in the journal Carbon Balance and Management, will help more accurately register the amount of carbon stored in Madagascar's forests, potentially giving the impoverished country access to carbon-based finance under the proposed REDD (Reducing Emissions from Deforestation and forest Degradation) program.


Activists form network to fight Sarawak dam-building spree

(02/15/2012) Last October indigenous groups, local people, and domestic NGOs formed the Save Sarawak's Rivers Network to fight the planned construction of a dozen dams in the Malaysian state on the island of Borneo. The coalition opposes the dam-building plans, known as the Sarawak Corridor of Renewable Energy (SCORE) initiative, due to its impacts on indigenous and river communities, the destruction of pristine rainforest, and the degradation of the state's rivers.


Washing clothing pollutes oceans with billions of microplastics

(02/14/2012) Washing synthetic clothes—such as nylon, polyester, and acrylic—is polluting the oceans with billions of microplastics: plastics that measure less than one millimeter. It may sound innocuous, but research has shown that these microplastics are accumulating in marine species with unknown health impacts, both on the pollution-eating species and the humans who consume them.


The camera trap revolution: how a simple device is shaping research and conservation worldwide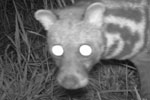 (02/14/2012) I must confess to a recent addiction: camera trap photos. When the Smithsonian released 202,000 camera trap photos to the public online, I couldn't help but spend hours transfixed by the private world of animals. There was the golden snub-monkey (Rhinopithecus roxellana), with its unmistakably blue face staring straight at you, captured on a trail in the mountains of China. Or a southern tamandua (Tamandua tetradactyla), a tree anteater that resembles a living Muppet, poking its nose in the leaf litter as sunlight plays on its head in the Peruvian Amazon. Or the dim body of a spotted hyena (Crocuta crocuta) led by jewel-like eyes in the Tanzanian night. Or the less exotic red fox (Vulpes vulpes) which admittedly appears much more exotic when shot in China in the midst of a snowstorm. Even the giant panda (Ailuropoda melanoleuca), an animal I too often connect with cartoons and stuffed animals, looks wholly real and wild when captured by camera trap: no longer a symbol or even a pudgy bear at the zoo, but a true animal with its own inner, mysterious life.


Photos of the day: Sumatran tigers celebrate Valentine's Day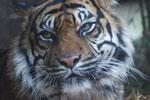 (02/14/2012) The Sumatran tigers at the London Zoo received an early Valentine treat of pillows scented with Calvin Klein's Obsession. "Tigers are territorial creatures and these strong smells encourage their natural scent-marking behaviors by making them rub themselves against the perfumed hearts," Zookeeper Teague Stubbington said in a press release. "We've tried lots of different scents and spices, and CK Obsession has proved by far to be their favorite—and as we saw today it certainly helps encourage some romance between them!"


We Were an Island: The Maine Life of Art & Nan Kellam – Book Review

(02/14/2012) We dream to make a difference yet how many of us can say we are the difference that impact others, much less we are the difference that impacts others while accompanied by our life's partner, our loved one, our soul mate, our spouse?


Tiny tarsier makes big, ultrasonic noise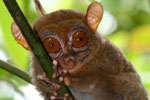 (02/13/2012) The Philippine tarsier (Tarsius syrichta), a 5-inch tall Southeast Asian primate, has long resembled a ventriloquist's doll. It would open its mouth as though chattering away, but researchers heard nothing. Now, a new study in Biology Letters has found out why: the Philippine tarsier communicates ultrasonically, surpassing all other primates, and nearly all terrestrial mammals, in its ability to create sounds in the upper registry.


Margaret Southern: small efforts can add up to big impact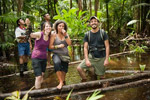 (02/13/2012) Margaret Southern writes about international conservation strategies and projects for The Nature Conservancy's editorial strategy team. She also writes about green living for TNC's Cool Green Science blog. She recently started All Hands On Earth, an organization which informs the public about the little things anyone can do to make a positive impact on the planet. Southern's newest project is Picnic for the Planet, an Earth Day celebration, which begins next month.


Big oil makes $137 billion, gives 28 percent back to themselves

(02/13/2012) The world's top five oil companies—BP, Chevron, Conoco Phillips, Exxon Mobil, and Royal Dutch Shell—made a record $137 billion in 2011 beating out the previous record in 2008, reports Climate Progress. Still even as the companies made record profits they produced 4 percent less oil than the prior year.


Arctic warms to highest level yet as researchers fear tipping points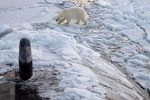 (02/13/2012) Last year the Arctic, which is warming faster than anywhere else on Earth due to global climate change, experienced its warmest twelve months yet. According to recent data by NASA, average Arctic temperatures in 2011 were 2.28 degrees Celsius (4.1 degrees Fahrenheit) above those recorded from 1951-1980. As the Arctic warms, imperiling its biodiversity and indigenous people, researchers are increasingly concerned that the region will hit climatic tipping points that could severely impact the rest of the world. A recent commentary in Nature Climate Change highlighted a number of tipping points that keep scientists awake at night.


Page 1 | Page 2 | Page 3 | Page 4 | Page 5 | Page 6 | Page 7 | Page 8 | Page 9 | Page 10 | Page 11 | Page 12 | Page 13 | Page 14 | Page 15 | Page 16 | Page 17 | Page 18 | Page 19 | Page 20 | Page 21 | Page 22 | Page 23 | Page 24 | Page 25 | Page 26 | Page 27 | Page 28 | Page 29 | Page 30 | Page 31 | Page 32 | Page 33 | Page 34 | Page 35 | Page 36 | Page 37 | Page 38 | Page 39 | Page 40 | Page 41 | Page 42 | Page 43 | Page 44 | Page 45 | Page 46 | Page 47 | Page 48 | Page 49 | Page 50 | Page 51 | Page 52 | Page 53 | Page 54 | Page 55 | Page 56 | Page 57 | Page 58 | Page 59 | Page 60 | Page 61 | Page 62 | Page 63 | Page 64 | Page 65 | Page 66 | Page 67 | Page 68 | Page 69 | Page 70 | Page 71 | Page 72 | Page 73 | Page 74 | Page 75 | Page 76 | Page 77 | Page 78 | Page 79 | Page 80 | Page 81 | Page 82 | Page 83 | Page 84 | Page 85 | Page 86 | Page 87 | Page 88 | Page 89 | Page 90 | Page 91 | Page 92 | Page 93 | Page 94 | Page 95 | Page 96 | Page 97 | Page 98 | Page 99 | Page 100 | Page 101 | Page 102 | Page 103 | Page 104 | Page 105 | Page 106 | Page 107 | Page 108 | Page 109 | Page 110 | Page 111 | Page 112 | Page 113 | Page 114 | Page 115 | Page 116 | Page 117 | Page 118 | Page 119 | Page 120 | Page 121 | Page 122 | Page 123 | Page 124 | Page 125 | Page 126 | Page 127 | Page 128 | Page 129 | Page 130 | Page 131 | Page 132 | Page 133 | Page 134 | Page 135 | Page 136 | Page 137 | Page 138 | Page 139 | Page 140 | Page 141 | Page 142 | Page 143 | Page 144 | Page 145 | Page 146 | Page 147 | Page 148 | Page 149 | Page 150 | Page 151 | Page 152 | Page 153 | Page 154 | Page 155 | Page 156 | Page 157 | Page 158 | Page 159 | Page 160 | Page 161 | Page 162 | Page 163 | Page 164 | Page 165 | Page 166 | Page 167 | Page 168 | Page 169 | Page 170 | Page 171

News index | RSS | News Feed


---
Advertisements:


Organic Apparel from Patagonia | Insect-repelling clothing


WEEKLY NEWSLETTER
SUPPORT
Mongabay.com seeks to raise interest in and appreciation of wild lands and wildlife, while examining the impact of emerging trends in climate, technology, economics, and finance on conservation and development (more)

Help support mongabay.com when you buy from Amazon.com



LIKE MONGABAY?
Consider a tax-deductible donation to support our independent reporting:

POPULAR PAGES
Photos
HIGH RESOLUTION PHOTOS / PRINTS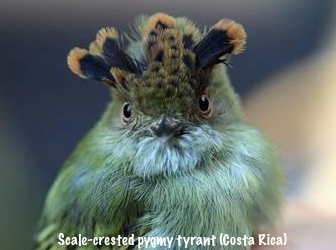 CALENDARS