Conservation news
Founded in 1999, Mongabay is a leading provider of environmental science and conservation news.
DNA testing finds identical animals actually different species

(04/23/2009) Seemingly identical animals on the outside may in fact be completely different species, according to scientists who have made a startling discovery that could have widespread implications for biology.


Antarctica's sea ice increasing due to ozone hole, but scientists predict global warming will catch-up

(04/23/2009) Increasing ice in Antarctica is not a sign that the earth is actually cooling instead of warming as some climate change-skeptics have attested. A new study finds that the growth in Antarctic ice during the last 30 years is actually due to shifting weather patterns caused by the hole in the ozone layer. The researchers predict that eventually global warming will catch up to Antarctica leading to overall melting as it has in the Arctic.


After disease engulfs island, rare mountain chicken frogs airlifted to safety

(04/23/2009) In a rescue operation that sounds straight out of an action film, 50 mountain chicken frogs were airlifted from the Caribbean island Montserrat after the discovery of Chytridomycosis, a fungal disease that has wiped out amphibian populations worldwide. Already, hundreds of the critically-endangered mountain chicken frogs succumbed to the disease, which is thought to have made its way to the island in late 2008 or early 2009.


Great Cats and Rare Canids Act and Crane Conservation Act pass the US House

(04/22/2009) The US House of Representatives passed today, the 39th Earth Day, two bills that would aid some of the world's most embattled wildlife: the Great Cats and Rare Canids Act (H.R. 411) and the Crane Conservation Act (H.R. 388).


Indigenous forest management offers lessons in fighting global warming

(04/22/2009) A new book written by members of indigenous communities across Indonesia argues that traditional forest management practices can provide important lessons in the effort to slow climate change.


Howler monkeys poisoned because of misinformed link to yellow fever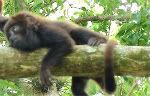 (04/22/2009) There have been numerous reports of howler monkeys poisoned in the southernmost Brazilian state of Rio Grande do Sul due to misinformation regarding the monkeys and the yellow fever virus. Some locals believed that the monkeys, which also suffer from yellow fever, were in fact the disease-carriers, but yellow fever is carried by mosquitoes not monkeys. A new campaign headed by Dr. Julio Cesar Bicca Marques wants to set the record straight. The campaign, entitled 'Save Our Guardian Angels', is working to inform the public of the actual and important role of howler monkeys in yellow fever outbreaks.


River systems worldwide are losing water due to global warming

(04/22/2009) Many rivers around the world are losing water due to global climate change, according to a new study from the American Meteorological Society's Journal of Climate. Large populations depend on some of the rivers for everything from agriculture to clean drinking resources, including the Yellow River, the Ganges, the Niger, and the Colorado, which have all shown significant declines.


Afghanistan announces first national park on Earth Day


(04/22/2009) War-wearied Afghanis received uplifting news on Earth Day this year. Their nation has announced the creation of the nation's first national park, Band-e-Amir, protecting a one-of-a-kind landscape encompassing six sky-blue lakes separated by natural dams. Announced by Afghanistan's National Environmental Protection Agency (NEPA) at a ceremony in the FAO Building at the Ministry of Agriculture, Irrigation, and Livestock in Kabul this morning, key funding for the park was provided by The United States Agency for International Development (USAID).


100 nature images for Earth Day


(04/22/2009) Biodiversity - from tigers in Bhutan to gila monsters in the United States to Horned beetles in Africa to tube worms in hydrothermal vents in the deep ocean to sea cucumbers living on the coral reefs of Madagascar to the mites on your cheese - is makes life on Earth livable for our species. By extinguishing hotbeds of biodiversity - rainforests, wetlands, coral reefs, and grasslands - we are destroying a part of ourselves. Biodiversity will recover after humanity is gone, but in the meantime, the continuing loss of our fellow species will make Earth an awfully crowded, but lonely place.


Indigenous people serve as guardians of forest carbon, must be involved in climate solutions

(04/22/2009) Efforts to create an international climate framework — including a carbon financing mechanism for forest conservation — must involve forest people, said indigenous leaders attending the Indigenous Peoples Global Summit on Climate Change meeting this week in Anchorage, Alaska.


Earth Day photos reflecting our world's beauty


(04/22/2009) With Earth Day fast becoming just another commercial holiday — albeit one where most people still have to go to the work — mongabay is taking a visual approach to capture the beauty that surrounds us. Here are around 120 photos I've taken at sites around the world, most of which were snapped in the past five years. The animals pictured are in their natural settings — no zoo or aquarium specimen are included. I've done my best to name most of the creatures pictured, although I haven't been able to identify many of the insects.


Famous Kenyan park experiencing large declines in wildlife



(04/21/2009) In Masai Mara, one of Africa's most treasured parks, researchers have found significant, in some cases catastrophic, declines of wild grazing animals. In fifteen years six of seven hoofed animals—giraffes, warthogs, hartebeest, impala, topis and waterbucks—showed declines. The study published in the British Journal of Zoology confirms what has long been expected: wildlife populations in Masai Mara are plummeting due to increased competition with humans and livestock.


U.S. climate change legislation may cut energy costs - report

(04/21/2009) The U.S. can dramatically cut greenhouse gas emissions while reducing energy spending at the same time, reports a new study by the Union of Concerned Scientists (UCS).


New legislation in Brazil opens up road-paving across country, threatening Amazon

(04/21/2009) Brazil's Chamber of Deputies has approved a measure that would speed up paving roads across the country, including paving a road that environmentalists have long-fought, BR-319. Environmental groups across the nation have warned of widespread deforestation if the measure passes the Senate and is signed by the president.


Expedition in Philippines uncovers one of the world's rarest mammals along with possible new species

(04/21/2009) A two week expedition into the North Negros Natural Park (NNNP) in the Philippines has led to several discoveries. In the 80,454 hectare park (nearly 200,000 acres), the expedition found what may be new species of insects and plants, in addition to a frog likely unknown to science. They also discovered evidence of the Visayan spotted deer, considered to be the world's rarest deer and one of the rarest mammals. The team discovered droppings from the deer, which will be analyzed for food content.


Avoided deforestation projects highly desirable for carbon offsets finds survey

(04/21/2009) 91 percent of companies rated avoided deforestation as the most desirable forestry projects for carbon offsets, reports a survey by EcoSecurities, Conservation International, The Climate, Community & Biodiversity Alliance and ClimateBiz.


New chameleon species named after carbon conservation pioneer

(04/21/2009) A newly discovered species of chameleon from Tanzania has been named after Dorjee Sun, CEO of Carbon Conservation, an outfit which seeks to make rainforest conservation profitable through a carbon market mechanism known as REDD for Reducing Emissions from Deforestation and Degradation.


Mexican Salamanders Used in Neurology Labs May Go Extinct in Wild

(04/21/2009) Ambystoma mexicanum, a salamander found only in the fetid canals surrounding Mexico City, faces extinction despite the efforts of researchers. As reported by Robert Koenig in the 5 December issue of Science, ecologists estimate that there are now only 100 of these salamanders per square kilometer in the canals, swamps, and lakes around the city – a rapid drop from their density of 600 per square kilometer in the 1980s. The population has dwindled as the system of waterways has dried up and become more polluted, and the salamander is now designated as critically endangered by the International Union for the Conservation of Nature (IUCN). Luis Zambrano of the National Autonomous University of Mexico is studying the axolotl to better understand its ecology, reproduction, and conservation. He's working to identify the best areas of habitat and establish reserves.


Colorado River unlikely to meet current water demands in warmer, drier world

(04/20/2009) Feeding the water habits of such major cities as Los Angeles, Las Vegas, and Phoenix, in addition to providing irrigation waters for the entire Southwestern United States, has stretched the Colorado River thin. The river no longer consistently reaches the sea as it once did. Now a new study warns that the Colorado River system, which has proven dependable for human use throughout the 20th Century, may soon experience shortages due to global warming.


Republic of Congo to turn over 25 M acres of land to South African farmers

(04/20/2009) The government of Republic of Congo (Brazzaville) has offered 25 million acres (10 million hectares) of land to South African farmers in an effort to improve the central African nation's food security, reports Reuters. The area is nearly twice the amount of arable land in South Africa.


Gabonese environmental activist receives prize for standing up to government, Chinese company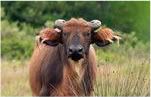 (04/20/2009) Marc Ona Essangui is a beloved environmental leader in his native Gabon, however by winning the prestigious Goldman Environmental Prize he is now being introduced to a larger audience: the world. Essangui received the prize for exposing unsavory truths about a deal between the Gabon government and a Chinese company, CMEC, to mine for iron ore in the Congo rainforest, the world's second largest tropical forest. The Belinga mine is a $3.5 billion project that also includes a hydroelectric dam, which will flood traditional lands and destroy what is considered the most beautiful waterfall in the forests of equatorial Africa. The Kongou Falls is located in the Ivindo National Park.


Illegal hunting in Laos takes toll on wildlife


(04/20/2009) Deep in the rugged mountains of Nam Et-Phou Louey National Protected Area (NEPL) on the Laos–Vietnam border, men smoke cigarettes and talk in hushed voices as they tramp through the forest. Approaching a baited trap, they hear the frantic snarls of an ensnared tiger. The tiger hangs by its front foot, suspended by a cable attached to a tree. The men shoot and make quick work of the tiger, removing its bones but leaving some of its carcass, including parts of its pelt, behind. The real money is no longer in tiger skins, but bones: the 10 to 12 kilograms of bone harvested from the adult tiger will yield $12,000-$15,000 in a region where per capita income is around $400 a year. Though the authorities are able to trace the weapon shells back to their village and locals know of the hunters' haul, two years later the evidence has not been enough to hold the men accountable for their crimes.


Rainforest conservation can help U.S. businesses reduce costs

(04/20/2009) Carbon credits generated through forest conservation could provide a cost-effective way for U.S. companies to reduce their greenhouse gas emissions, business leaders were told at a meeting in Columbus, Ohio


Mysterious decline of small mammals in Bolivia may be linked to burning Amazon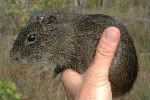 (04/19/2009) During ten years surveying small mammal populations in Bolivia's cerrado, Dr. Louise Emmons with the Smithsonian Institute found that the mammals were suffering precipitous declines, even local extinctions. After ruling out the usual suspects—local fires, rainfall, and flooding—Emmons formed a novel hypothesis regarding the decline. Could a sudden lack of nighttime dew caused by the burning of the Amazon be the cause of the mammal decline?


EPA finds CO2 a danger to public health

(04/17/2009) The U.S. Environmental Protection Agency on Friday ruled that carbon dioxide and other greenhouse gases "may endanger public health or welfare", a finding that opens to door to future regulation of such emissions under the the Clean Air Act.


Global warming could turn forests from sink to source of carbon emissions


(04/16/2009) Rising temperatures could reverse the role forests play in mitigating climate change, turning them into net sources of greenhouse gases, reports a new assessment by the International Union of Forest Research Organizations (IUFRO). The report, titled "Adaptation of Forests and People to Climate Change – A Global Assessment" and authored by 35 forestry scientists, examined the potential impacts of climate change across the world's major forest types as well as the capacity of forest biomes to adapt to climate shifts. Among the conclusions: a 2.5-degree-C rise in temperatures would eliminate the net carbon sequestering function of global forests. Presently forests worldwide capture about a quarter of carbon emissions.


Rainforest pillage continues in Madagascar

(04/16/2009) Gangs of illegal rosewood loggers continue to pillage the wildlife-rich forests of northeastern Madagascar, reports a local source.


Extremophiles discovered below Antarctic glacier are remnants of marine life

(04/16/2009) Living in isolation for millions of years, cut off from sunlight and oxygen, surviving by breathing iron beneath an Antarctic glacier—such are the conditions of newly-discovered microbes living under Taylor Glacier in Antarctica's desert-waste, the McMurdo Dry Valleys.


Droughts lasting centuries in West Africa are commonplace


(04/16/2009) New evidence shows that sub-Saharan West Africa has experienced megadroughts in recent history lasting hundreds of years, far worse than the Sahel drought of the 1970s and 80s which left 100,000 dead. To uncover West Africa's past drought patterns, researchers compiled a year-by-year record of the last 3,000 years of climate in West Africa by looking at annually-occurring layers of sediment in Lake Bosumtwi in Ghana.


Kenya signs its first REDD deal to conserve forests

(04/16/2009) Kenya has signed its first carbon deal to reduce emissions from deforestation and degradation (REDD).


New lichen named after Obama

(04/15/2009) A California researcher has named a new species of lichen after President Barack Obama. Kerry Knudsen of the University of California-Riverside (UCR) named the lichen Caloplaca obamae.


Brazil could triple agricultural output without touching the Amazon rainforest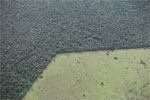 (04/15/2009) Brazil could triple its agricultural without the needing to clear additional rainforest in the Amazon Basin, Roberto Mangabeira Unger, Brazil's Minister of Strategic Affairs, told Bloomberg in an interview. The argument that Brazil can expand its agricultural production without harming the Amazon is a mantra among Brazilian officials. The country has vast tracts of pasture and agricultural land that are being underutilized or have been abandoned, but rapidly appreciating land prices, coupled with poor governance and inconsistent enforcement of environmental laws, means that it is often more profitable to clear new forest land than to rehabilitate pasture.


Bird migrations lengthen due to global warming, threatening species


(04/15/2009) Global warming is likely to increase the length of bird migrations, some of which already extend thousands of miles. The increased distance could imperil certain species, as it would require more energy reserves than may be available. The new study, published in the Journal of Biogeography, studied the migration patterns of European Sylvia warblers from Africa to breeding grounds in Europe every spring. They discovered that climate change would likely push the breeding ranges of birds north, causing migrations to lengthen, in some cases by a total of 250 miles.


Mangroves save lives by softening cyclone's blow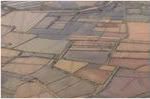 (04/15/2009) In 1999 a super cyclone struck the eastern coast of India, leaving 10,000 people dead. At the time the Orissa cyclone, named after the Indian state which it battered, was the deadliest storm in India in over a quarter century. However, according to a new study published in The Proceedings of the National Academy of Sciences the death toll would have been significantly higher if the mangrove forests buffeting the Indian villagers from the sea had not softened the cyclone's blow.


Rainforest soy moratorium shows success in the Brazilian Amazon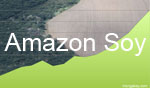 (04/15/2009) An industry-led moratorium on soy plantings on recently deforested rainforest land continues to show success in the Brazilian Amazon, reports a study released Tuesday by environmental groups and Abiove, the soy industry group that formed the initiative and represents about 90 percent of Brazil's soy crush. The satellite-based study showed that only 12 of 630 sample areas (1,389 of 157,896 hectares) deforested since July 2006 — the date the moratorium took effect — were planted with soy.


Cutting greenhouse gases now would save world from worst global warming scenarios


(04/14/2009) If nations worked together to produce large cuts in greenhouse gases, the world would be saved from global warming's worst-case-scenarios, according to a new study from the National Center for Atmospheric Research (NCAR). The study found that, although temperatures are set to rise this century, cutting greenhouse gases by 70 percent the globe could avoid the most dangerous aspects of climate change, including a drastic rise in sea level, melting of the Arctic sea ice, and large-scale changes in precipitation. In addition such cuts would eventually allow the climate to stabilize by the end of the century rather than a continuous rise in temperatures.


Mediterranean bluefin tuna has only three years left unless fishery closes

(04/14/2009) If the Mediterranean bluefin tuna fishery is not closed, the bluefin will be functionally extinct by 2012 according to a new analysis from World Wildlife Fund (WWF). While the population has undergone steep declines for over a decade, fishery managers and policy-makers have continually ignored calls from scientists that fishing must stop if the Mediterranean bluefin tuna is to survive.


Rainforest conservation gains in U.S. and U.N. climate proposals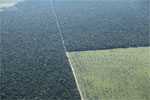 (04/14/2009) A proposed mechanism for reducing emissions from deforestation and degradation (REDD) figures prominently in the draft climate bill released last month by Congressmen Henry Waxman and Ed Markey as well as a U.N. document posted last week following a climate meeting in Bonn, Germany. Deforestation is the source of roughly 20 percent of greenhouse gas emissions from human activities.


Trees in trouble: massive die-offs predicted with global warming

(04/13/2009) An experimental study of pinon pines at Biosphere 2 in Arizona shows that an increase in temperature makes the species more susceptible to die-off during drought. When temperatures were increased by 4 degrees Celsius (7.2 degrees Fahrenheit), the piñon pines died 28 percent faster than trees which experienced drought-conditions at current temperatures, according to a new study published in Proceedings of the National Academy of Sciences (PNAS).


Group devoted to cutting human population receives boost from David Attenborough

(04/13/2009) Legendary filmmaker, broadcaster, and conservationist, David Attenborough has become a patron of the group Optimum Population Trust (OPT). The organization's goal is to use education and policy to lower the world's population.


New Australian dolphin spits at food

(04/13/2009) Only recognized as a new species in 2005, the snubfin dolphin has been observed spitting jet streams of water at schools of fish. Spitting at the fish helps the dolphins round them up into groups where they are easier to catch.


Large population of rare black orangutans found in Borneo

(04/13/2009) A large population of orangutans has been documented by conservationists conducting a survey in a remote part of Indonesia Borneo.


How satellites are used in conservation


(04/13/2009) In October 2008 scientists with the Royal Botanical Garden at Kew discovered a host of previously unknown species in a remote highland forest in Mozambique. The find was no accident: three years earlier, conservationist Julian Bayliss identified the site—Mount Mabu—using Google Earth, a tool that's rapidly becoming a critical part of conservation efforts around the world. As the discovery in Mozambique suggests, remote sensing is being used for a bewildering array of applications, from monitoring sea ice to detecting deforestation to tracking wildlife. The number of uses grows as the technology matures and becomes more widely available. Google Earth may represent a critical point, bringing the power of remote sensing to the masses and allowing anyone with an Internet connection to attach data to a geographic representation of Earth.


Global warming will hit corn yields, costing US over a billion dollars annually

(04/10/2009) Corn is the staple crop of the US. Its annual yield is more than twice that of any other American crop, covering an astounding 125,000 square miles. However, this behemoth crop is currently threatened. A new analysis by Environment America, shows that lower yields of corn due to global warming will cost farmers 1.4 billion every year.


African pygmies diverged from other humans 60,000 years ago

(04/10/2009) Around 60,000 years ago the ancestors of modern African Pygmies, known worldwide for their small-stature, separated from local farmer populations, according to new genetic research published in PLoS Genetics.


Vanishing forest elephants are the Congo's greatest cultivators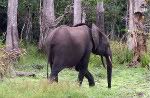 (04/09/2009) A new study finds that forest elephants may be responsible for planting more trees in the Congo than any other species or ghenus. Conducting a thorough survey of seed dispersal by forest elephants, Dr. Stephen Blake, formerly of the Wildlife Conservation Society (WCS) and now of the Mac Planck Institute for Ornithology, and his team found that forest elephants consume more than 96 species of plant seeds and can carry the seeds as far as 57 kilometers (35 miles) from their parent tree. Forest elephants are a subspecies of the more-widely known African elephant of the continent's great savannas, differing in many ways from their savanna-relations, including in their diet.


Study confirms that sonar can cause deafness in dolphins

(04/08/2009) A new study in Biology Lettersconfirms what marine biologists have long suspected: loud sonar can cause temporary deafness in dolphins, possibly explaining some mass strandings. The study, using a captive dolphin in a controlled experiment, found that sonar at high prolonged levels could even lead to slight behavioral changes.


Whale sharks threatened by interbreeding


(04/08/2009) The world's largest living fish, the whale shark, is threatened by interbreeding, according to a new study in PLoS ONE. Comparing the DNA of 68 individual whale sharks from eleven locations across the globe, geneticists found that the whale sharks had little genetic variation between the populations.


Reserves with roads still vital for reducing fires in Brazilian Amazon

(04/08/2009) Analyzing ten years of data from on fires in the Brazilian Amazon, researchers found that roads built through reserves do not largely hamper a reserve's important role in reducing the spread of forest fires. The finding is important as Brazil continues a spree of road-building while at the same time paving over existing roads.


Male chimps use meat to seduce


(04/07/2009) Male chimpanzees who share meat with females over a long period of time have a better chance of mating, according to a new study published in PLoS ONE. Studying chimps in Tai National Park, Côte d'Ivoire, researchers from the Mac Planck Institute for Evolutionary Anthropology observed that female chimps have sex more frequently with males who have shared meat with them at least once as opposed to males who never share.



Page 1
|
Page 2
|
Page 3
|
Page 4
|
Page 5
|
Page 6
|
Page 7
|
Page 8
|
Page 9
|
Page 10
|
Page 11
|
Page 12
|
Page 13
|
Page 14
|
Page 15
|
Page 16
|
Page 17
|
Page 18
|
Page 19
|
Page 20
|
Page 21
|
Page 22
|
Page 23
|
Page 24
|
Page 25
|
Page 26
|
Page 27
|
Page 28
|
Page 29
|
Page 30
|
Page 31
|
Page 32
|
Page 33
|
Page 34
|
Page 35
|
Page 36
|
Page 37
|
Page 38
|
Page 39
|
Page 40
|
Page 41
|
Page 42
|
Page 43
|
Page 44
|
Page 45
|
Page 46
|
Page 47
|
Page 48
|
Page 49
|
Page 50
|
Page 51
|
Page 52
|
Page 53
|
Page 54
|
Page 55
|
Page 56
|
Page 57
|
Page 58
|
Page 59
|
Page 60
|
Page 61
|
Page 62
|
Page 63
|
Page 64
|
Page 65
|
Page 66
|
Page 67
|
Page 68
|
Page 69
|
Page 70
|
Page 71
|
Page 72
|
Page 73
|
Page 74
|
Page 75
|
Page 76
|
Page 77
|
Page 78
|
Page 79
|
Page 80
|
Page 81
|
Page 82
|
Page 83
|
Page 84
|
Page 85
|
Page 86
|
Page 87
|
Page 88
|
Page 89
|
Page 90
|
Page 91
|
Page 92
|
Page 93
|
Page 94
|
Page 95
|
Page 96
|
Page 97
|
Page 98
|
Page 99
|
Page 100
|
Page 101
|
Page 102
|
Page 103
|
Page 104
|
Page 105
|
Page 106
|
Page 107
|
Page 108
|
Page 109
|
Page 110
|
Page 111
|
Page 112
|
Page 113
|
Page 114
|
Page 115
|
Page 116
|
Page 117
|
Page 118
|
Page 119
|
Page 120
|
Page 121
|
Page 122
|
Page 123
|
Page 124
|
Page 125
|
Page 126
|
Page 127
|
Page 128
|
Page 129
|
Page 130
|
Page 131
| Page 132 |
Page 133
|
Page 134
|
Page 135
|
Page 136
|
Page 137
|
Page 138
|
Page 139
|
Page 140
|
Page 141
|
Page 142
|
Page 143
|
Page 144
|
Page 145
|
Page 146
|
Page 147
|
Page 148
|
Page 149
|
Page 150
|
Page 151
|
Page 152
|
Page 153
|
Page 154
|
Page 155
|
Page 156
|
Page 157
|
Page 158
|
Page 159
|
Page 160
|
Page 161
|
Page 162
|
Page 163
|
Page 164
|
Page 165
|
Page 166
|
Page 167
|
Page 168
|
Page 169
|
Page 170
|
Page 171
|
Page 172
|
Page 173
|
Page 174
|
Page 175
|
Page 176
|
Page 177
|
Page 178
|
Page 179
|
Page 180
|
Page 181
|
Page 182
|
Page 183
|
Page 184
|
Page 185
|
Page 186
|
Page 187
|
Page 188
|
Page 189
|
Page 190
|
Page 191
|
Page 192
|
Page 193
|
Page 194
|
Page 195
|
Page 196
|
Page 197
|
Page 198
|
Page 199
|
Page 200
|
Page 201
|
Page 202
|
Page 203
|
Page 204
|
Page 205
|
Page 206
|
Page 207
|
Page 208
|
Page 209