Conservation news
Founded in 1999, Mongabay is a leading provider of environmental science and conservation news.
New World Growth report contains 'false and misleading' information
(03/31/2011) A new report from World Growth International, a lobby group for industrial forestry interests, contains 'false and misleading' information on the economic impact of reducing Indonesia's deforestation rate, says an Indonesian environmental group. The report, released today, claims that reducing deforestation in Indonesia will cost the country 3.5 million jobs annually by slowing expansion in the forestry sector.


Indigenous community takes court ruling into own hands and seizes oil palm plantation

(03/31/2011) A community in Malaysian Borneo seized an oil palm plantation belonging to the IOI Group after the palm oil giant failed to respect the terms of a court ruling that the plantation was established on native customary land, reports the Rainforest Action Network (RAN).


Pictures: Massive natural arch discovered in Afghanistan

(03/31/2011) Researchers in Afghanistan have discovered one of the world's largest natural arches, reports the Wildlife Conservation Society (WCS).


Escaped Bronx Zoo cobra found! (picture)

(03/31/2011) The missing Bronx Zoo cobra that caused consternation among some New York residents while becoming a pop culture icon has been found after a thorough search of the zoo's Reptile House.


'Luck and perseverance': new plant genus discovered in Amazon

(03/31/2011) The discovery of a new plant species is not uncommon, especially in places of remarkable biodiversity such as the Amazon rainforest. However, discovering a new plant genus, a taxonomic rank above species, is, according to Henk van der Werff fromt the Missouri Botanical Garden (MBG), "a matter of luck and perseverance". Researchers with the Missouri Botanical Garden have been blessed with both as they have announced two new species of Amazonian plants, one from Ecuador and one from Peru, that comprise a completely new genus: named, Yasunia, since the plant was originally discovered in Ecuador's vast Yasuni National Park.


Carbon labeling good for consumers and business

(03/31/2011) Want to know how many calories are in a serving from that box of cereal? Simply turn it over and you can read a wealth of information: calories, fat, fiber, nutrients. But what if you'd like to know how much carbon was emitted to produce your breakfast? Currently, you're out of luck. But an article in Nature Climate Change argues that labeling products—from food to household products—with their carbon footprint could reduce emissions over time as consumers and companies react to better environmental transparency. A 'carbon footprint' measures the total amount of greenhouse gases emitted to produce a product or service.


Pictures: Google Earth updates post-tsunami imagery

(03/31/2011) Google Earth has updated satellite imagery for areas most affected by the March 11, 2011 earthquake and tsunami. The images reveal large-scale devastation of coastal areas in the Sendai region of Japan.


'Huge reduction' of water from plants due to higher carbon levels

(03/30/2011) As if ocean acidification and a warming world weren't enough, researchers have outlined another way in which carbon emissions are impacting the planet. A new study shows that higher carbon dioxide levels in the atmosphere have taken a toll on how much water vapor plants release, potentially impacting the rainfall and groundwater sources. A study in the Proceedings of the National Academy of Sciences (PNAS) has found that carbon dioxide levels over the past 150 years has reduced plants' spores, called stomata, by over one third (34%). This is important because stomata take in oxygen and carbon dioxide and release water vapor in a process dubbed 'transpiration'. Less stomata means less water driven into the atmosphere.


Photos: Visiting Gunung Palung in Indonesian Borneo


(03/30/2011) A description of mongabay.com's Rhett Butler's recent visit to Gunung Palung National Park in West Kalimantan, Indonesian Borneo. In my travels in Kalimantan, the forest of Gunung Palung around Cabang Panti ranks among the best. Within 24 hours of arriving I had already seen wild orangutans, red leaf monkeys, gibbons, bearded pigs, a variety of lizards and frogs, a cobra (a little too close for comfort), and an innumerable diversity of insects.


Norway to continue palm oil investments

(03/30/2011) Norway's $550 billion sovereign wealth fund will continue investing in Asian palm oil companies despite criticism from environmental groups, reports Reuters.


Sustainability takes only cents

(03/30/2011) Real economic global results from decoupling economic growth from unsustainable natural resource management and inefficient industrial processes are the central themes of Cents and Sustainability. Implementing wealth creation strategies at the local, national, and international level is the primary economic theme, or modus operandi, of the 21st Century, as opposed to 20th Century wealth appropriation strategies. This begets the question do concrete auditable examples of wealth creation while sustainably managing natural resources at the national level exist?


Fiji eyes investment from Malaysian palm oil industry

(03/30/2011) Officials in Fiji met with investors from the Malaysian palm oil industry this week to discuss the potential development of oil palm plantations in the Pacific island nation, reports FijiVillage.com.


Photo: new vipers discovered in Asia's rainforests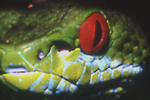 (03/30/2011) Researchers have discovered two new species of pitviper in Southeast Asia. After collecting snakes throughout the Asian tropics—Thailand, Laos, Vietnam, and Cambodia—researchers were able to parse out a more complex set of species than had been recognized. One of the new vipers has been dubbed Cryptelytrops rubeus for its ruby-colored eyes.


Clean energy investments rise 630% in 7 years

(03/29/2011) According to a report by the US Pew Environment Group global clean energy investments, which do not include nuclear power, jumped 630% since 2004. The report detailing 2010 clean energy investments found that China remains the global leader in clean energy, while the US fell from 2nd to 3rd. This is the second year in a row that the US fell: in 2009 it lost first place to China. In all $243 billion were invested in clean energy in 2010.


Last year's drought hit Amazon hard: nearly a million square miles impacted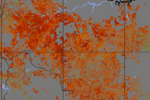 (03/29/2011) A new study on its way to being published shows that the Amazon rainforest suffered greatly from last year's drought. Employing satellite data and supercomputing technology, researchers have found that the Amazon was likely hit harder by last year's drought than a recent severe drought from 2005. The droughts have supported predictions by the Intergovernmental Panel on Climate Change's (IPCC) that climate change, among other impacts, could push portions of the Amazon to grasslands, devastating the world's greatest rainforest. "The greenness levels of Amazonian vegetation—a measure of its health—decreased dramatically over an area more than three and one-half times the size of Texas and did not recover to normal levels, even after the drought ended in late October 2010," explains the study's lead author Liang Xu of Boston University.


Amazon still neglected by researchers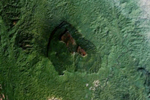 (03/28/2011) Although the Amazon is the world's largest tropical forest, it is not the most well known. Given the difficulty of access along with the fear of disease, dangerous species, indigenous groups, among other perceived perils, this great treasure chest of biology and ecology was practically ignored by scientists for centuries. Over the past few decades that trend has changed, however even today the Amazon remains lesser known than the much smaller, and more secure, tropical forests of Central America. A new study in mongabay.com's open access journal Tropical Conservation Science, which surveyed two prominent international tropical ecology journals (Biotropica and Journal of Tropical Ecology) between 1995 and 2008, finds that Central America was the subject of twice as many studies as the Amazon. In fact, according to the authors, much of the Amazon remains terra incognito to researchers, even as every year more of the rainforest is lost to human impacts.


What's behind the 85% decline of mammals in West Africa's parks?

(03/28/2011) A recent, well-covered study found that African mammals populations are in steep decline in the continent's protected areas. Large mammal populations over forty years have dropped by 59% on average in Africa [read an interview on the study here] and by 85% in west and central Africa, according to the study headed by Ian Craigie, which links the decline to continuing habitat degradation as well as hunting and human-wildlife conflict. However, a new opinion piece in mongabay.com's open access journal Tropical Conservation Science argues that this study missed an important factor in central and west Africa where the decline in mammals was the worst: rainfall.


India says tiger numbers up, but expert raises doubts

(03/28/2011) According to the Indian government tigers have gone up by 225 individuals in the past four years, from 1,411 big cats to 1,636 today, a 16% increase. The new census, however, also counts 70 tigers in the Sundarbans, which were not included in the past census, making the new grand total 1,706 Bengal tigers (Panthera tigris tigris). But don't raise champagne glasses just yet, renowned conservationist with Wildlife Conservation Society (WCS) and tiger expert, Dr. Ullas Karanth, sees serious issues with the new tally, including a methodology that "has not been made public in a scientifically acceptable manner" and depends on a big count every few years instead of comprehensive and reliable year-by-year tracking methods. Despite such doubts, the news has generally been greeted with accolades.


Leaf harvesting impacts Amazon palm

(03/28/2011) Overexploitation of wildlife doesn't just threaten animals such as bluefin tuna, pangolins, and parrots, but plants as well. Leaves from the carana or puy palm (Lepidocaryum tenue) are used for thatching buildings in the northwestern Amazon, however a recent study in mongabay.com's open access journal Tropical Conservation Science finds that the overharvesting could imperil a palm's ability to survive.


Bill Clinton takes on Brazil's megadams, James Cameron backs tribal groups

(03/28/2011) Former US President, Bill Clinton, spoke out against Brazil's megadams at the 2nd World Sustainability Forum, which was also attended by former California governor, Arnold Schwarzenegger, and film director, James Cameron, who has been an outspoken critic of the most famous of the controversial dams, the Belo Monte on the Xingu River.


New land snail invading Singapore requires swift action

(03/28/2011) An African land snail Limicolaria flammea has been discovered by researchers in six locations in Singapore, perhaps heralding a new invasion of alien land snails in Southeast Asia. Although snails may seem largely innocuous creatures, past invasions have resulted in agricultural and economic damage. The global invasion of the giant African land snail (Achatina fulica) has been called one of the world's top 100 worst alien species. Writing in mongabay.com's open access journal Tropical Conservation Science, researchers examine the issue and provide suggestions as to how Singapore authorities can quickly rid the nation of Limicolaria flammea.


Google Earth reveals stark contrast between Sarawak's damaged forests and those in neighboring Borneo states

(03/28/2011) Images from Google Earth show a sharp contract between forest cover in Sarawak, a state in Malaysian Borneo, and the neighboring countries of Brunei and Indonesia at a time when Sarawak's Chief Minister Pehin Sri Abdul Taib Mahmud is claiming that 70 percent of Sarawak's forest cover is intact.


Logged forests in Vietnam retain significant biodiversity, including dipterocarp trees

(03/28/2011) Little remains of Vietnam's primary forest: as of 2005 only 12% of Vietnam forest was classified as primary. While deforestation rates have lessened since the end of the 1990s, survival of species in Vietnam depends in part on secondary, logged, and degraded forests. A new study in mongabay.com's open access journal Tropical Conservation Science finds that logged forests in southern Vietnam still retain significant biodiversity of trees, including important conservation species, such as Dipterocarp trees.


How to save the Pantanal and increase profits for the cattle industry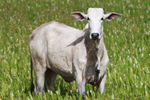 (03/28/2011) The Pantanal spanning Brazil, Bolivia, and Paraguay is the world's largest wetland—the size of Florida—and home to a wide-variety of charismatic species, such as jaguars, capybaras, and giant anteaters. However, the great wetland is threatened by expansion in big agriculture and an increasingly intensive cattle industry. Yet there is hope: a new study by Wildlife Conservation Society of Brazil (WCS-Brazil) researchers has found that cattle and the ecosystem can exist harmoniously. By replacing current practices with rotational grazing, cattle ranchers gain a healthier herd and more profits while safeguarding the ecological integrity and wildlife of the world's largest wetland system. The study published in mongabay.com's open access journal Tropical Conservation Science is a rare instance of a win-win situation.


Environmental sustainability—the new economic bottom line

(03/28/2011) That's the message in Accounting for Sustainability: Practical Insights. The book represents the compilation of a five-year project—nicknamed "A4S"—sponsored by Prince Charles, Prince of Wales, that examined the feasibility of factoring industries' impact on the environment into their economic spread sheets. Using case studies and interviews with leaders at major accounting firms, Accounting For Sustainability documents the bond between capitalism and environmental capital.


Counting orangutans: the best way to survey the great apes

(03/28/2011) How do you count orangutans when they are difficult to spot in the wild given that they are shy, arboreal, and few and far between? To find a solution, biologists have turned to estimating orangutan populations by counting their nests, which the great apes make anew every night. In order to make the most accurate count possible, researchers have studied the different factors that could impact the success, or lack thereof, of nest-counters in mongabay.com's open access journal Tropical Conservation Science.


Alien plants invade Nigerian protected 'gene bank'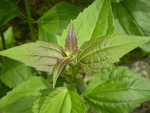 (03/28/2011) Very few studies have been conducted on invasive species in Nigeria, however a new study in mongabay.com's open access journal Tropical Conservation Science has discovered 25 invasive plants in a field gene bank at the National Center for Genetic Resources and Biotechnology (NASGRAB) in Ibadan. The gene bank is used to establish populations of important and, in some cases threatened, native plant species. The gene bank spans 12 hectares, but the study found that 18% of the area was overtaken with invasive species that likely compete with the protected Nigerian plants for nutrients, space, and light. Among the 25 invasive species, 14 were herbs, 8 were vines, 2 were shrubs, and one was a tree.


Cloud forest dung beetles in India point to 'fossil ecosystem'

(03/28/2011) In the cloud forests and grasslands of India's Western Ghats, known as sholas, researchers have for the first time comprehensively studied the inhabiting dung beetle populations. The resulting study in mongabay.com's open access journal Tropical Conservation Science, has led scientists to hypothesize that the beetles in concordance with the sheep-like mammal, the nilgiri tahr (Nilgiritragus hylocrius), may be a sign of a 'fossil ecosystem'.


Sawarak chief minister claims 70% of forest intact, invites independent observers to verify

(03/28/2011) Embattled Chief Minister of Sarawak Pehin Sri Abdul Taib Mahmud challenged independent observers to demonstrate that anything less than 70 percent of the Malaysian state's forest cover is "intact" rain forest, according to an interview with Sarawak Reports, a pro-Taib web site created earlier this month.


Rainforest information in Thai

(03/26/2011) Mongabay.com, a leading forest conservation and environmental science news web site, today announced the availability of its rainforest site for children in Thai. The site is available at world.mongabay.com/thai.


German bank dumps palm oil company stock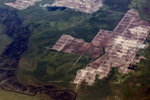 (03/25/2011) DWS, a fund management company run by Deutsche Bank, has dropped all Wilmar International stock from its financial products over concerns that the palm oil giant has failed to produce palm oil in a responsible manner despite being a member of the Roundtable on Sustainable Palm Oil (RSPO), a eco-certification initiative. The move follows a campaign by Robin Wood, a German activist group.


Expedition granted?: hoping to save nearly-extinct seals through National Geographic contest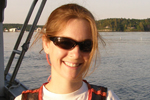 (03/24/2011) Dashiell Masland, known as 'Dash', has always been in love with the sea and its inhabitants. Now, she is hoping to take that passion to the Hawaiian Islands to save one of the world's most threatened marine mammals: the Hawaiian monk seals (Monachus schauinslandi). Extinction is a real possibility: already, the related Carribbean monk seal vanished forever around 1950. Decimated by sealers, whalers, and even soldiers in World War II, the Hawaiian monk seals are struggling to make a come back with only 1,100 individuals surviving and the population decreasing by 4% a year. Today many face starvation due to a lack of prey. This is where Masland, who is currently competing in National Geographic's Expedition Granted, hopes to help.


Arctic sea ice maximum ties for lowest on record

(03/24/2011) Providing more data on how climate change is impacting the Arctic, the maximum extent of sea ice this year was tied with 2006 for the lowest on record. Maximum sea ice simply means the territory the sea ice covers at its greatest point before the seasonal melt begins.


Involving communities in forest governance boosts biodiversity, local income

(03/24/2011) Involving local communities in the governance of forest resources boosts economic returns and biodiversity relative to areas where locals have little participation, report researchers writing in Science. The findings have implications for efforts to protect and sustainably manage forests under the reducing emissions from deforestation and degradation (REDD) mechanism.


Pro-deforestation group criticizes palm oil giant for sustainability pact

(03/24/2011) World Growth International, a group that advocates on behalf of industrial forestry interests, has criticized Golden Agri Resources (GAR), Indonesia's largest palm oil producer, for signing a forest policy that aims to protect high conservation value and high carbon stock forest and requires free, prior informed consent (FPIC) in working with communities potentially affected by oil palm development. In a newsletter published March 10, World Growth International claimed that GAR's agreement "could severely hamper the company's growth" by limiting where it can establish new plantations and says that negotiating with multiple stakeholders "will delay and complicate any investment by the company." World Growth International concludes by implying that GAR may renege on its commitment. But Peter Heng, Managing Director, Communications and Sustainability at GAR, disagreed with World Growth International's assessment.


New organization seeks to make biofuels sustainable, but is it possible?

(03/24/2011) Not too long ago policy-makers, scientists, and environmentalists saw biofuels as a significant tool to provide sustainable energy to the world. However, as it became clear that biofuels were not only connected to deforestation, pollution, and greenhouse gas emissions (sometimes exceeding fossil fuels), but also competed with the global food supply and water sources, biofuels no longer seemed like a silver bullet, but a new problem facing the environment and the poor. Still, biofuels have persisted not so much due to perceived environmental benefits, but to entrenched interests by the big agricultural industry, lobbyists, and governments. However, the Roundtable on Sustainable Biofuels (RSB) hopes to begin certifying environmentally friendly biofuels that don't compete with food production or water sources.


New seabird discovered, first in 55 years

(03/23/2011) Stephen Maturin, if he were not fictional, would be delighted. A new seabird has been discovered by an international expedition headed by one of the world's top seabird-experts, Peter Harrison, after he received photos from vacationing birders of an unusual looking storm petrel off the coast of Chile.


Amazon deforestation flat since last year

(03/23/2011) Deforestation in the Brazilian Amazon is roughly flat for the 7 months ended February 28 relative to the same period last year, reports Imazon, a Brazil-based NGO.


5 million hectares of Papua New Guinea forests handed to foreign corporations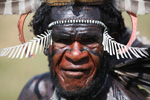 (03/23/2011) During a meeting in March 2011 twenty-six experts—from biologists to social scientists to NGO staff—crafted a statement calling on the Papua New Guinea government to stop granting Special Agricultural and Business Leases. According to the group, these leases, or SABLs as they are know, circumvent Papua New Guinea's strong community land rights laws and imperil some of the world's most intact rainforests. To date 5.6 million hectares (13.8 million acres) of forest have been leased under SABLs, an area larger than all of Costa Rica. "Papua New Guinea is among the most biologically and culturally diverse nations on Earth. [The country's] remarkable diversity of cultural groups rely intimately on their traditional lands and forests in order to meet their needs for farming plots, forest goods, wild game, traditional and religious sites, and many other goods and services," reads the statement, dubbed the Cairns Declaration. However, according to the declaration all of this is threatened by the Papua New Guinea government using SABLs to grant large sections of land without going through the proper channels.


What is the current status of REDD+?


(03/23/2011) The Reducing Emissions from Deforestation and Degradation (REDD) mechanism is supposed to be the great hope for saving the world's forests. Advocates say REDD — now known as REDD+ — could finally create financial incentives for keeping forests standing instead of chopping them down for timber, pulp and paper, cattle, palm oil, and rubber. At the same time, REDD could generate benefits for the rural poor, while safeguarding biodiversity and other ecosystem services. But the devil is in the details. Ensuring that REDD is properly designed, funded, and implemented means that progress has been slower than some supporters have hoped. A poorly designed REDD may be worse than no REDD at all. So where does that leave REDD now? Mongabay asked John-O Niles, the Director of the Tropical Forest Group, for his thoughts on the current status of REDD policy.


Top forest policies recognized

(03/23/2011) 19 forest policies have been nominated for an award by the World Future Council, a global think tank.


Conservationists oppose snow leopard hunt for 'science'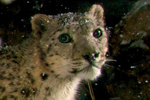 (03/23/2011) Conservationists have come out in opposition against a plan by the Mongolian government to issue four permits to kill snow leopards (Panthera uncia ) for 'scientific research'. The permits were awarded to foreign nationals last month. Snow leopards are listed as Endangered by the IUCN Red List with their population declining. "If the planned hunting of snow leopards is allowed to go forward, Mongolia's creditability as a leader in conservation of [snow leopards] and other rare species will be severely tarnished," reads a letter from Tom McCarthy, Executive Director of Panthera's Snow Leopard Program and George Schaller, Vice President of Panthera, to Mongolia's Minister of Nature, Environment, and Tourism.


Climate change caused by deforestation triggers species migration

(03/23/2011) Local climate shifts caused by deforestation and land cover change are causing insects to migrate to higher — and cooler — habitats, reports a new study published in the journal Biotropica. The research has implications for predicting how species will respond to climate change.


PUMA goes carbon neutral by protecting lions in Kenya

(03/23/2011) PUMA, the sporting goods brand, and its parent company PPR will offset their 2010 carbon dioxide emissions by purchasing carbon credits generated through conservation of wildlife habitat in Kenya.


Photos: penguins devastated by oil spill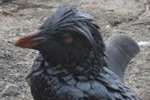 (03/22/2011) Disturbing photos show northern rockhopper penguins (Eudyptes moseleyi) hit hard by an oil spill from a wrecked cargo ship on Nightingale Island in the Southern Atlantic. Already listed as Endangered by the IUCN Red List, the oil spill threatens nearly half of the northern rockhopper population according to BirdLife International. Already conservation workers say 'hundreds' of penguins have been oiled. Located the remote Southern Atlantic, Nightingale Island is a part of the UK's Tristan da Cunha archipelago. The island's are home to a variety of birdlife, including species that survive no-where else but on the archipelago.


US approves first deepwater drilling in Gulf since BP disaster as oil tar balls reappear on coast

(03/22/2011) Yesterday the US Bureau of Ocean Energy Management, Regulation and Enforcement awarded Royal Dutch Shell PLC the first deep-water exploration permit since the BP disaster last year, which sent some 4.9 million barrels of oil and up to 500,000 tons of methane into the Gulf of Mexico over three months.


Hundreds of endangered penguins covered in oil after remote spill

(03/21/2011) Conservation workers have found hundreds of oiled northern rockhopper penguins (Eudyptes moseleyi) after a cargo vessel wrecked on Nightingale Island, apart of the UK's Tristan da Cunha archipelago. Northern rockhopper penguins are listed as Endangered by the IUCN Red List. According to a press release by BirdLife International, the spill threatens nearly half of the world's northern rockhopper population.


Palm oil company gives up land contested by local communities as part of sustainability pledge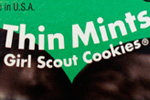 (03/21/2011) An Indonesia palm oil company has relinquished part of its plantation concession to communities that traditionally use the land as part of its commitment to sustainability principles under the Roundtable on Sustainable Palm Oil (RSPO), reports the Forest Peoples Programme. The move is a response to a new procedure that could reduce conflict between palm oil developers and forest-dependent communities.


Controversial logging company seeks to raise $450 million in China

(03/21/2011) Asia Pulp & Paper (China) Investment aims to raise up to 3 billion renminbi ($457 million) through a bond issue, reports IFR Asia.


Expedition granted?: Indonesia's 'paper parks' targeted in National Geographic contest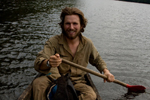 (03/21/2011) Twenty-five year old Trevor Frost wants to save parks in Indonesia under attack by illegal logging, mining, and poaching. A lack of infrastructure, support, and funds has left many protected areas around the world to be dubbed 'paper parks', protected on paper, but not in reality. Frost, who is currently running in National Geographic's contest Expedition Granted, hopes to study the problem in Sumatra—among the world's most imperiled forests and wildlife—and show the world what we are losing even in National Parks.



Page 1
|
Page 2
|
Page 3
|
Page 4
|
Page 5
|
Page 6
|
Page 7
|
Page 8
|
Page 9
|
Page 10
|
Page 11
|
Page 12
|
Page 13
|
Page 14
|
Page 15
|
Page 16
|
Page 17
|
Page 18
|
Page 19
|
Page 20
|
Page 21
|
Page 22
|
Page 23
|
Page 24
|
Page 25
|
Page 26
|
Page 27
|
Page 28
|
Page 29
|
Page 30
|
Page 31
|
Page 32
|
Page 33
|
Page 34
|
Page 35
|
Page 36
|
Page 37
|
Page 38
|
Page 39
|
Page 40
|
Page 41
|
Page 42
|
Page 43
|
Page 44
|
Page 45
|
Page 46
|
Page 47
|
Page 48
|
Page 49
|
Page 50
|
Page 51
|
Page 52
|
Page 53
|
Page 54
|
Page 55
|
Page 56
|
Page 57
|
Page 58
|
Page 59
|
Page 60
|
Page 61
|
Page 62
|
Page 63
|
Page 64
|
Page 65
|
Page 66
|
Page 67
|
Page 68
|
Page 69
|
Page 70
|
Page 71
|
Page 72
|
Page 73
|
Page 74
|
Page 75
|
Page 76
|
Page 77
|
Page 78
|
Page 79
|
Page 80
|
Page 81
|
Page 82
|
Page 83
|
Page 84
|
Page 85
|
Page 86
|
Page 87
|
Page 88
|
Page 89
|
Page 90
|
Page 91
|
Page 92
|
Page 93
|
Page 94
|
Page 95
|
Page 96
|
Page 97
|
Page 98
|
Page 99
|
Page 100
|
Page 101
| Page 102 |
Page 103
|
Page 104
|
Page 105
|
Page 106
|
Page 107
|
Page 108
|
Page 109
|
Page 110
|
Page 111
|
Page 112
|
Page 113
|
Page 114
|
Page 115
|
Page 116
|
Page 117
|
Page 118
|
Page 119
|
Page 120
|
Page 121
|
Page 122
|
Page 123
|
Page 124
|
Page 125
|
Page 126
|
Page 127
|
Page 128
|
Page 129
|
Page 130
|
Page 131
|
Page 132
|
Page 133
|
Page 134
|
Page 135
|
Page 136
|
Page 137
|
Page 138
|
Page 139
|
Page 140
|
Page 141
|
Page 142
|
Page 143
|
Page 144
|
Page 145
|
Page 146
|
Page 147
|
Page 148
|
Page 149
|
Page 150
|
Page 151
|
Page 152
|
Page 153
|
Page 154
|
Page 155
|
Page 156
|
Page 157
|
Page 158
|
Page 159
|
Page 160
|
Page 161
|
Page 162
|
Page 163
|
Page 164
|
Page 165
|
Page 166
|
Page 167
|
Page 168
|
Page 169
|
Page 170
|
Page 171
|
Page 172
|
Page 173
|
Page 174
|
Page 175
|
Page 176
|
Page 177
|
Page 178
|
Page 179
|
Page 180
|
Page 181
|
Page 182
|
Page 183
|
Page 184
|
Page 185
|
Page 186
|
Page 187
|
Page 188
|
Page 189
|
Page 190
|
Page 191
|
Page 192
|
Page 193
|
Page 194
|
Page 195
|
Page 196
|
Page 197
|
Page 198
|
Page 199
|
Page 200
|
Page 201
|
Page 202
|
Page 203
|
Page 204
|
Page 205
|
Page 206
|
Page 207
|
Page 208
|
Page 209
|
Page 210
|
Page 211
|
Page 212
|
Page 213
|
Page 214
|
Page 215
|
Page 216
|
Page 217
|
Page 218
|
Page 219