News articles on wildlife

---
Mongabay.com news articles on wildlife in blog format. Updated regularly.





Huge cache of smuggled ivory represents up to 40 elephants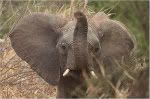 (04/29/2009) On April 25th two men were pursued by wildlife rangers from the Amboseli-Tsavo Game Scouts Association in Tanzania. The men escaped across the border to southern Kenya where they were caught by police, who had been tipped off by the wildlife scouts. The two men's SUV contained 1,550 lbs (703 kilograms) of elephant tusks, representing a total of up to forty individuals according to the Kenyan Wildlife Service. This is considered the largest seizure in the region since the ivory smuggling boom of the late 1970s and early 1980s. The ivory is estimated at a value of $750,000 (or 60 million Kenyan shillings).


Obama administration overturns rule that weakened Endangered Species Act

(04/28/2009) Interior Secretary Ken Salazar announced today that the Obama administration will reverse an Endangered Species Act (ESA) regulation that allowed federal agencies to go ahead with actions that may impact endangered species without consulting with experts, essentially circumventing the role of conservation scientists in such decisions.


New park in United Arab Emirates to protect rare mammals

(04/28/2009) With only 2,500 individuals in the wild, the Arabian tahr is certainly in need of the sanctuary just established by the United Arab Emirates. The country's first mountain reserve, Wadi Wurayah Fujairah covers 129 square kilometers (80 square miles).


Bronx zoo closes exhibits, evicts hundreds of animals following budget crisis

(04/28/2009) Following a budget shortfall of 15 million dollars, the Bronx Zoo has announced that it will be closing several exhibits and sending away hundreds of animals.


After disease engulfs island, rare mountain chicken frogs airlifted to safety

(04/23/2009) In a rescue operation that sounds straight out of an action film, 50 mountain chicken frogs were airlifted from the Caribbean island Montserrat after the discovery of Chytridomycosis, a fungal disease that has wiped out amphibian populations worldwide. Already, hundreds of the critically-endangered mountain chicken frogs succumbed to the disease, which is thought to have made its way to the island in late 2008 or early 2009.


Great Cats and Rare Canids Act and Crane Conservation Act pass the US House

(04/22/2009) The US House of Representatives passed today, the 39th Earth Day, two bills that would aid some of the world's most embattled wildlife: the Great Cats and Rare Canids Act (H.R. 411) and the Crane Conservation Act (H.R. 388).


Howler monkeys poisoned because of misinformed link to yellow fever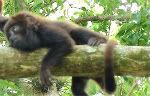 (04/22/2009) There have been numerous reports of howler monkeys poisoned in the southernmost Brazilian state of Rio Grande do Sul due to misinformation regarding the monkeys and the yellow fever virus. Some locals believed that the monkeys, which also suffer from yellow fever, were in fact the disease-carriers, but yellow fever is carried by mosquitoes not monkeys. A new campaign headed by Dr. Julio Cesar Bicca Marques wants to set the record straight. The campaign, entitled 'Save Our Guardian Angels', is working to inform the public of the actual and important role of howler monkeys in yellow fever outbreaks.


100 nature images for Earth Day


(04/22/2009) Biodiversity - from tigers in Bhutan to gila monsters in the United States to Horned beetles in Africa to tube worms in hydrothermal vents in the deep ocean to sea cucumbers living on the coral reefs of Madagascar to the mites on your cheese - is makes life on Earth livable for our species. By extinguishing hotbeds of biodiversity - rainforests, wetlands, coral reefs, and grasslands - we are destroying a part of ourselves. Biodiversity will recover after humanity is gone, but in the meantime, the continuing loss of our fellow species will make Earth an awfully crowded, but lonely place.


Earth Day photos reflecting our world's beauty


(04/22/2009) With Earth Day fast becoming just another commercial holiday — albeit one where most people still have to go to the work — mongabay is taking a visual approach to capture the beauty that surrounds us. Here are around 120 photos I've taken at sites around the world, most of which were snapped in the past five years. The animals pictured are in their natural settings — no zoo or aquarium specimen are included. I've done my best to name most of the creatures pictured, although I haven't been able to identify many of the insects.


Famous Kenyan park experiencing large declines in wildlife



(04/21/2009) In Masai Mara, one of Africa's most treasured parks, researchers have found significant, in some cases catastrophic, declines of wild grazing animals. In fifteen years six of seven hoofed animals—giraffes, warthogs, hartebeest, impala, topis and waterbucks—showed declines. The study published in the British Journal of Zoology confirms what has long been expected: wildlife populations in Masai Mara are plummeting due to increased competition with humans and livestock.


Expedition in Philippines uncovers one of the world's rarest mammals along with possible new species

(04/21/2009) A two week expedition into the North Negros Natural Park (NNNP) in the Philippines has led to several discoveries. In the 80,454 hectare park (nearly 200,000 acres), the expedition found what may be new species of insects and plants, in addition to a frog likely unknown to science. They also discovered evidence of the Visayan spotted deer, considered to be the world's rarest deer and one of the rarest mammals. The team discovered droppings from the deer, which will be analyzed for food content.


New chameleon species named after carbon conservation pioneer

(04/21/2009) A newly discovered species of chameleon from Tanzania has been named after Dorjee Sun, CEO of Carbon Conservation, an outfit which seeks to make rainforest conservation profitable through a carbon market mechanism known as REDD for Reducing Emissions from Deforestation and Degradation.


Mexican Salamanders Used in Neurology Labs May Go Extinct in Wild

(04/21/2009) Ambystoma mexicanum, a salamander found only in the fetid canals surrounding Mexico City, faces extinction despite the efforts of researchers. As reported by Robert Koenig in the 5 December issue of Science, ecologists estimate that there are now only 100 of these salamanders per square kilometer in the canals, swamps, and lakes around the city – a rapid drop from their density of 600 per square kilometer in the 1980s. The population has dwindled as the system of waterways has dried up and become more polluted, and the salamander is now designated as critically endangered by the International Union for the Conservation of Nature (IUCN). Luis Zambrano of the National Autonomous University of Mexico is studying the axolotl to better understand its ecology, reproduction, and conservation. He's working to identify the best areas of habitat and establish reserves.


Mysterious decline of small mammals in Bolivia may be linked to burning Amazon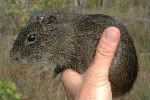 (04/19/2009) During ten years surveying small mammal populations in Bolivia's cerrado, Dr. Louise Emmons with the Smithsonian Institute found that the mammals were suffering precipitous declines, even local extinctions. After ruling out the usual suspects—local fires, rainfall, and flooding—Emmons formed a novel hypothesis regarding the decline. Could a sudden lack of nighttime dew caused by the burning of the Amazon be the cause of the mammal decline?


Kenya signs its first REDD deal to conserve forests

(04/16/2009) Kenya has signed its first carbon deal to reduce emissions from deforestation and degradation (REDD).


Mediterranean bluefin tuna has only three years left unless fishery closes

(04/14/2009) If the Mediterranean bluefin tuna fishery is not closed, the bluefin will be functionally extinct by 2012 according to a new analysis from World Wildlife Fund (WWF). While the population has undergone steep declines for over a decade, fishery managers and policy-makers have continually ignored calls from scientists that fishing must stop if the Mediterranean bluefin tuna is to survive.


New Australian dolphin spits at food

(04/13/2009) Only recognized as a new species in 2005, the snubfin dolphin has been observed spitting jet streams of water at schools of fish. Spitting at the fish helps the dolphins round them up into groups where they are easier to catch.


Large population of rare black orangutans found in Borneo

(04/13/2009) A large population of orangutans has been documented by conservationists conducting a survey in a remote part of Indonesia Borneo.


How satellites are used in conservation


(04/13/2009) In October 2008 scientists with the Royal Botanical Garden at Kew discovered a host of previously unknown species in a remote highland forest in Mozambique. The find was no accident: three years earlier, conservationist Julian Bayliss identified the site—Mount Mabu—using Google Earth, a tool that's rapidly becoming a critical part of conservation efforts around the world. As the discovery in Mozambique suggests, remote sensing is being used for a bewildering array of applications, from monitoring sea ice to detecting deforestation to tracking wildlife. The number of uses grows as the technology matures and becomes more widely available. Google Earth may represent a critical point, bringing the power of remote sensing to the masses and allowing anyone with an Internet connection to attach data to a geographic representation of Earth.


Vanishing forest elephants are the Congo's greatest cultivators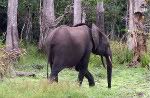 (04/09/2009) A new study finds that forest elephants may be responsible for planting more trees in the Congo than any other species or ghenus. Conducting a thorough survey of seed dispersal by forest elephants, Dr. Stephen Blake, formerly of the Wildlife Conservation Society (WCS) and now of the Mac Planck Institute for Ornithology, and his team found that forest elephants consume more than 96 species of plant seeds and can carry the seeds as far as 57 kilometers (35 miles) from their parent tree. Forest elephants are a subspecies of the more-widely known African elephant of the continent's great savannas, differing in many ways from their savanna-relations, including in their diet.


Study confirms that sonar can cause deafness in dolphins

(04/08/2009) A new study in Biology Lettersconfirms what marine biologists have long suspected: loud sonar can cause temporary deafness in dolphins, possibly explaining some mass strandings. The study, using a captive dolphin in a controlled experiment, found that sonar at high prolonged levels could even lead to slight behavioral changes.


Male chimps use meat to seduce


(04/07/2009) Male chimpanzees who share meat with females over a long period of time have a better chance of mating, according to a new study published in PLoS ONE. Studying chimps in Tai National Park, Côte d'Ivoire, researchers from the Mac Planck Institute for Evolutionary Anthropology observed that female chimps have sex more frequently with males who have shared meat with them at least once as opposed to males who never share.


Stop staring at me: birds react to human gaze

(04/06/2009) A new study of jackdaws shows that these crow-like birds react to humans watching them, changing their behavior depending on who is looking and how the gaze moves.


Vital corridor for Asian elephants to be severed by government development in India


(04/05/2009) The largest wild population of Asian elephants in the world is threatened by development over a 2.5 kilometer wide corridor, according to Rainforest Information Centre which is apart of an international campaign to change the location of the development. The corridor, located in the Western Ghats of India, is the last unbroken forest leading the elephants from wet season to dry season feeding grounds. Unfortunately the corridor also connects two different Indian states: Kerala and Karnataka.


Amphibians could develop immunity against devastating fungal disease

(04/03/2009) The fungal disease chytridiomycosis has ravaged amphibian populations, including contributing to several extinctions. But new research may bring some hope for currently threatened amphibians.


Massive population of rare Irrawaddy dolphins discovered in Bangladesh



(03/31/2009) The Wildlife Conservation Society (WCS) has discovered an unknown population of the rare Irrawaddy dolphin in Bangladesh numbering 6,000 individuals. The dolphins were found in the freshwater areas of the Sundarbans mangrove forest. Prior to this discovery, the largest known populations of Irrawaddy dolphins numbered only in the hundreds.


Two Sumatran elephants shot dead in Indonesian park

(03/31/2009) As reported by the Associated Press, two 20-year-old female Sumatran elephants were found on March 24th dead in the forests of Kerinci National Park due to gunshots in the head. The females had been partners with local rangers, who rode them to patrol the park to keep out illegal loggers.


Have Australian cane toads finally met their match?


(03/31/2009) This weekend in Queensland, Australia the government held the first 'Toad Day Out' where hundreds of locals went hunting for the invasive cane toad, catching an estimated 10,000 toads to be euthanized. At the same time, researchers announced in the journal Functional Ecology that they may have discovered a native Australian species that will finally rout the cane toad—and it's not man. The meat ant is a notoriously aggressive and abundant insect which is known to consume anything edible, including the scientists argue, cane toads.


Conservation groups condemn 'open and organized plundering' of Madagascar's natural resources


(03/30/2009) Eleven conservation organizations—including WWF, CI, and WCS—have banded together to condemn logging in Madagascar's world renowned parks during a time of political crisis. Taking advantage of the turmoil after interim president Andry Rajoelina took control of the country in a bloodless coup from former president Marc Ravalomanana on March 17th, pristine forests have been plundered for valuable wood, wildlife trafficking has increased, and illegal mining operations have begun say the conservation organizations.


Crabs feel pain, and remember it too


(03/30/2009) Research from Queen's University Belfast has raised new issues about the culinary arts. Long-thought by cooks and diners to be insensible to pain, a new study published in the journal Animal Behvaiour shows that crabs not only feel pain but remember it well-enough after the sensation has passed to affect their future decisions. According to Dr. Bob Elwood, who headed up the research, the study should bring about changes in how crustaceans like crabs are treated by the fishing and food industries.


Flu epidemic killing bonobos in Congo sanctuary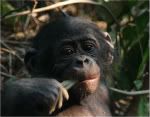 (03/29/2009) Six bonobos, a species of chimpanzee, have died from a flu epidemic in a month at the Lola Ya Bonobo in the Democratic Republic of Congo (DRC). Ten more have contracted the flu. "There is no fever. Antibiotics don't do anything. The bonobos have severe respiratory infections and then they can't breath for 3 days then they die," writes a staff member on the sanctuary's blog through the conservation organization WildlifeDirect. The staff of Lola Ya Bonobo have sent out a plea for help and donations, as the flu continues to sweep through their center.


More than 300 gorillas butchered each year in the Republic of Congo

(03/27/2009) During 2008 and early 2009, Endangered Species International (ESI) conducted monitoring activities using undercover methods at key markets in the city of Pointe Noire, the second biggest city in Congo. Findings reveal that 95 percent of the illegal bushmeat sold originates from the Kouilou region about 100-150 km northwest to Pointe Noire where primary and unprotected rainforest still remains. The Kouilou region is one the last reservoirs of biodiversity and endangered animals in the area.


Harbor seals return to New York

(03/26/2009) More than a hundred years passed, and the Hudson River and Atlantic Ocean estuary was cleaned up—enough to support the comeback of the harbor seal. In spring of 2006, kayakers and recreational boaters who frequent the waters around the Verrazano Bridge, took note of what appeared to be marine mammals that had not been there before. Were there harbor seals, again in this urban estuary? The boaters notified the Kingsborough Community College for Maritime Studies and the New York Aquarium, who teamed up to investigate, and thus, began the first annual harbor seal survey.


After seizure, gorilla receives MRI scan free of charge


(03/26/2009) The Wildlife Conservation Society announced today that a 42-year-old western lowland gorilla named Fubo received a free MRI scan after suffering a seizure at his home in the Bronx Zoo's Congo Gorilla Forest exhibit. The MRI was provided by The Brain Tumor Foundation, which sent a 48-foot-long moveable MRI facility to the zoo. Overseen by vets, zookeepers, and various medical personnel, the scan revealed that Fubo had a lesion on his left temporal lobe of his brain.


New technology allows researchers to study mass migrations of fish

(03/26/2009) Employing a new technology, MIT engineers have studied the origins of a mass gathering of hundreds of millions of fish and their subsequent migration. This is the first time a mass migration of animals has been studied from beginning to end, according to their paper published in Science.Until now biologists have depended on theory rather than data from the field, employing computer simulations and experiments in the lab.


Fisherman killed by two Komodo dragons

(03/24/2009) Mohamad Anwar, 32, was killed by two Komodo dragons after trespassing in Komodo National Park in order to gather fruit according to CNN.


Fire in Kenya threatens some of the world's most beloved parks

(03/24/2009) Started by arsonists, fires have swept through Kenya's Great Rift valley, home of some of the world's most treasured parks and ten million Kenyans already suffering from long-term drought.


Twenty years on, some birds still haven't recovered from Exxon Valdez oil spill

(03/24/2009) Twenty years ago today—at 12:04 AM on March 24th, 1989—the Exxon Valdez tanker struck Bligh reef in Prince William Sound causing 10.8 million gallons of crude oil to spill into the sea. The spill decimated the ecosystem and wildlife for 11,000 square miles and became one of the world's most infamous oil spills. Twenty years later, researchers say that several bird species have yet to recover from the spill.


Mama tree iguanas targeted by hunters as source of traditional medicine in Bolivia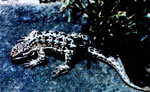 (03/23/2009) Harvesting of a Bolivian lizard for its purported healing powers is leading to its depletion, report researchers writing in Tropical Conservation Science. Erika De la Galvez Murillo and Luis F. Pacheco of the Universidad Mayor de San Andrés found that collection of the Andean Tree Iguana or "Jararank'o" (Liolaemus signifer), a lizard found on Bolivia's dry Altiplano, for use in traditional medicine reduced population by nearly half relative to unharvested sites. They note that the species may suffer increased mortality when dens are destroyed during harvesting since mother lizards — targeted by collectors for their size — care for their young.


Bushmeat hunting in Tanzania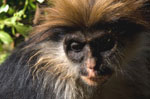 (03/23/2009) Bushmeat hunting constitutes the most immediate threat to wildlife populations in the Udzungwa Mountains of the Eastern Afromontane biodiversity hotspot in Tanzania. A new study, published in Tropical Conservation Science assesses the impact of hunting by comparing densities of mammalian species between the little hunted West Kilombero Scarp Forest Reserve, the medium-hunted Udzungwa Scarp Forest Reserve and the intensively hunted New Dabaga Ulangambi Forest Reserve.


Frogs are an important food source for people in parts of Madagascar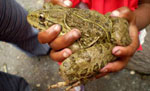 (03/23/2009) With its famous diversity of frog species, Madagascar has long been targeted by smugglers for the pet trade. While this threat is relatively well understood, less known is the domestic market for edible frogs. Writing in Tropical Conservation Science, researchers from the University of Aberdeen and institutions in Madagascar provide a glimpse into this activity.


One third of US birds endangered

(03/19/2009) Ken Salazar, the nation's new Secretary of the Interior, today released the first comprehensive report on bird populations in the United States. The findings are not encouraging: nearly one third of United States' 800 bird species are endangered with even once common species showing precipitous declines. Habitat loss and invasive species are blamed as the largest contributors to bird declines.


Political turmoil in Madagascar threatens lemurs, parks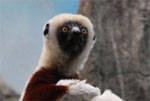 (03/19/2009) Political turmoil in Madagascar has wrecked the country's emerging ecotourism industry and is now threatening to undo decades of conservation work. Conservation in Madagascar is highly dependent on income from tourism. Half of park entrance fees are returned to communities living in and around protected areas. Without this source of income, locals in some areas may turn to conservation areas for timber, fuelwood, agricultural land, and wildlife as food and for export.


Photo: critically endangered vulture saved from poisoning


(03/19/2009) Seven critically-endangered white-rumped vultures were found dead in Cambodia after feeding on the corpse of a poisoned buffalo. Two survivors however were also apart of the group. An adult and a juvenile that had fed on the poisoned buffalo were sick but alive. The pair was sent to a veterinary clinic in Phnom Penh to be cared for by staff from the Wildlife Conservation Society (WCS) and the Angkor Centre for Conservation of Biodiversity (ACCB).


Rash of tiger attacks linked to deforestation by large paper corporation APP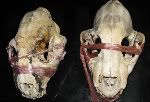 (03/18/2009) The Sumatran tiger, a critically-endangered subspecies, is hanging on by a thread in its island home. Biologists estimate that at most 500 individuals remain with some estimates dropping as low as 250. Despite the animal's vulnerability, large-scale deforestation continues in its habitat mostly under the auspices of one of the world's largest paper companies, Asian Pulp and Paper (APP). Shrinking habitat and human encroachment has led to a rise in tragic tiger encounters, causing both human and feline mortalities.


Smallest Andean frog discovered in cloud forests of Peru


(03/18/2009) At 3,000 meters (9,842 feet) in the Andes herpetologists were surprised to discover a frog so small it could sit on a dime with room to spare. Further study showed that this new species, named Noble's pygmy frog, is the smallest frog in the Andean mountain range.


Plastic garbage accounts for one-third of leatherback sea turtle mortalities

(03/17/2009) A new study in Marine Pollution Bulletin has confirmed that the world's largest sea turtle is succumbing in startling numbers to an environmental issue that receives little attention: plastic trash in the oceans.


Tuna industry launches new organization to save tuna from itself

(03/16/2009) Yesterday saw the launch of the International Seafood Sustainability Foundation (ISSF). Composed of scientists, environmental organizations, and the tuna industry, ISSF will focus on ensuring that tuna populations are preserved from overfishing.


Fastest evolving bird family produces new species

(03/16/2009) Discovered in the Solomon Island of Vanikoro, a new species of bird from the white-eye family leads credence to the belief that white-eyes are the world's fastest evolving family of birds.


Elephants populations in the Congo drop 80 percent in fifty years

(03/11/2009) According to the conservation organization Wildlife Direct , Wildlife Direct a recent survey of elephants in the Democratic Republic of Congo reveals that populations have dropped 80 percent in fifty years. The survey was conducted by John Hart using forest inventories, aerial surveys, and interview with local peoples.



Page 1 | Page 2 | Page 3 | Page 4 | Page 5 | Page 6 | Page 7 | Page 8 | Page 9 | Page 10 | Page 11 | Page 12 | Page 13 | Page 14 | Page 15 | Page 16 | Page 17 | Page 18 | Page 19 | Page 20 | Page 21 | Page 22 | Page 23 | Page 24 | Page 25 | Page 26 | Page 27 | Page 28 | Page 29 | Page 30 | Page 31 | Page 32 | Page 33 | Page 34 | Page 35 | Page 36 | Page 37 | Page 38 | Page 39 | Page 40 | Page 41 | Page 42 | Page 43 | Page 44 | Page 45 | Page 46 | Page 47 | Page 48 | Page 49