News articles on wildlife

---
Mongabay.com news articles on wildlife in blog format. Updated regularly.





Photos: ten beloved species threatened by global warming



(12/14/2009) The International Union for the Conservation of Nature (IUCN) has released a list of ten species that are likely to be among the hardest hit by climate change, including beloved species such as the leatherback sea turtle, the koala, the emperor penguin, the clownfish, and the beluga whale. The timing of the list coincides with the negotiations by world leaders at the UN Climate Change Conference to come up with an international agreement to combat climate change.


Unilever suspends palm oil contract after supplier found to be destroying rainforests


(12/12/2009) The world's largest user of palm oil, Unilever, has suspended its $32.6 million contract with the Indonesian group Sinar Mas after an independent audit proved that Sinar Mas is involved in the destruction of rainforest, reports Reuters. The audit was conducted early this year after a report by Greenpeace alleged that Sinar Mas was engaged in deforestation and the draining of peatlands, both of which release significant amounts of greenhouse gases into the atmosphere. Deforestation across Indonesia and Malaysia, in part for oil palm plantations, has also added pressure on many many endangered species, including orangutans, tigers, elephants, and rhinos.


Cattle company bulldozing UNESCO site, threatening uncontacted natives



(12/09/2009) A Brazilian ranching company is bulldozing land within UNESCO Chaco Biosphere Reserve in Paraguay, home to the only uncontacted natives outside of the Amazon in South America. While the UNESCO status provides no legal protections to the area, it is meant as an international marker to protect the tribe of the Ayoreo-Totobiegosode and the forest they inhabit.


Is a polar bear worth more than a lion?

(12/08/2009) For most environmentalists and animal rights activists it is an almost blasphemous idea to compare the value of one species with that of another, especially when that value is measured in terms of marketing potential for climate change awareness. In recent years, broad media coverage has turned the polar bear into a global symbol for the effects of climate change not only in the Arctic, but in the rest of the world too. In Germany particularly, the birth and highly publicized early life of the polar bear "Knut" at the Berlin City Zoo has intensified this symbolic effect. The fact that the Arctic ice is melting due to global warming is an established fact, and environmentalists the world over are lucky to have the polar bear and its disappearing habitat as a symbol for the global effects of pollution. All this publicity has, however, spread the exaggerated idea that polar bears are already on the verge of extinction.


EBay bid to name new shrimp species raises $2,900 for conservation from NBA star

(12/07/2009) Former NBA basketball player for the Chicago Bulls, Luc Longley, has won the EBay auction to name a wild looking red-polka dotted shrimp species. Longley won with a bid of 3,600 Australian dollars (2,900 US dollars): all of the funds go to the Australian Marine Conservation Society (AMCS). He named the shrimp Lebbeus clarehanna as a gift for his daughter, Clare Hanna Longley's fifteenth birthday.


Photos: four Critically Endangered Somali wild ass born at preserve in Qatar



(12/07/2009) Four Somalia wild ass were born at the Al Wabra Wildlife Preservation (AWWP) in Qatar. The Somali wild ass (Equus africanus somaliensis) is a subspecies of the African wild ass, both of which are classified by the IUCN Red List as Critically Endangered. The four foals all have the same father, a stallion named 'Hector' which came to AWWP in April 2008 from the Montpellier Zoo.


African children on 'gorilla warfare' mission in run-up to COP15

(12/06/2009) "It's the gorillas I've got to thank for bringing me here," said Sephora Binet-Mboti, (13), as she gazed up, wide-eyed, at the Eiffel Tower in Paris. She was a long way from her in home in Central Africa where she lives in Gabon at subsistence level in a clapboard house with her parents and nine brothers and sisters. Sephora had never traveled as far as the capital of Gabon, let alone to the developed world, but on Thursday (3rd December) she boarded a plane for an all-expenses-paid dream week in Paris, the city of lights.


Video: rare footage of the sun bear, the world's smallest, making a nest in the canopy

(12/06/2009) Sun bear expert, Siew Te Wong, has captured rare footage of the world's smallest bear making a nest high in the canopy. The sun bear in the video is a radio-collared individual that Wong is keeping tabs on in Borneo.


Hyenas cooperate more easily than chimpanzees



(12/06/2009) Spotted hyenas (Crocuta crocuta) could show chimpanzees a thing or two about working together, according to a new study. Hyenas, prodigious hunters, pull down prey together. Christine M. Drea, an associate professor in the department of Evolutionary Biology at Duke University, started to ask questions about the cooperative hunting habits of hyenas while she was reading The Spotted Hyena: A Study of Predation and Social Behavior by Hanz Kruuk.


Forests recover faster from slash-and-burn when near intact forest reserves

(12/06/2009) Areas cleared for slash-and-burn agriculture recover faster when adjacent to a large block of untouched forest, but may take decades to regain a majority of their biodiversity after tree-felling, according to a new review of ecological studies, published in the December issue of Tropical Conservation Science, an open access journal.


What types of primates are most prone to extinction in small forest fragments?

(12/06/2009) According to the most recent IUCN assessment, 48 percent of primates are threatened with extinction. Major threats to primates include habitat loss and fragmentation, hunting, and the wildlife trade. A new paper published in Tropical Conservation Science looked at ones of these threats — fragmentation — in an effort to determine what traits put primates at highest risk of extinction in forest fragments. Traits investigated all related to various aspects of primate biology, including: the amount of habitat needed, reproductive rate, and types of specialization. Surprisingly the authors, Matthew A. Gibbons and Alexander H. Harcourt of the University of California at Davis, found no significant relationship between extinction risk and any of the biological parameters.


Extinctions on the rise in the Galapagos: fishing and global warming devastating islands' species



(12/03/2009) We may never see again the Galapagos black-spotted damselfish, the beautiful 24-rayed sunstar, or the Galapagos stringweed. These species from Galapagos waters may all very well be extinct. Other species are on the brink, such as the Galapagos penguin and the Floreana cup coral. A new report in Global Change Biology reveals that in just a matter of decades, overfishing and climate change has devastated the Galapagos' unique and famous ecosystems.


Forgotten Species: the haunting whistle of the Anjouan scops-owl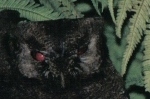 (12/03/2009) I know a two-year-old who is already an owl expert. My friends' daughter, Harper, can identify all of North America's owls by photos or drawings; even more impressive she can identify them by call. There is one owl call, however, that she may never hear. The Anjouan-scops owl, native to Anjouan island apart of the Comoros island chain, is on the verge of extinction. It is so rare that for over a century it was believed to have already vanished.


Paper provider for fashion gurus drops APP due to deforestation across Indonesia

(12/02/2009) One by one, the fashion industry's biggest companies are leaving Asian Pulp and Paper (APP)—and deforestation in Indonesia—behind. The newest defector is PAK 2000, a packaging company for fashion products. After a sustained campaign by the Rainforest Action Network (RAN) and fashion companies buying from PAK 2000, the New Hampshire-based company, has announced that it is severing all ties with APP by the end of the year. The announcement means that big famous companies—from Versace to J. Crew—will have an easier time avoiding paper products that cause rainforest destruction.


Not just the polar bear: ten American species that are feeling the heat from global warming

(12/01/2009) A new report, America's Hottest Species, highlights a variety of American wildlife that are currently threatened by climate change from a small bird to a coral reef to the world's largest marine turtle.


Face-to-face with what may be the last of the world's smallest rhino, the Bornean rhinoceros



(12/01/2009) Nothing can really prepare a person for coming face-to-face with what may be the last of a species. I had known for a week that I would be fortunate enough to meet Tam. I'd heard stories of his gentle demeanor, discussed his current situation with experts, and read everything I could find about this surprising individual. But still, walking up to the pen where Tam stood contentedly pulling leaves from the hands of a local ranger, hearing him snort and whistle, watching as he rattled the bars with his blunted horn, I felt like I was walking into a place I wasn't meant to be. As though I was treading on his, Tam's space: entering into a cool deep forest where mud wallows and shadows still linger. This was Tam's world; or at least it should be.


Blogging wildlife rangers drive microconservation



(12/01/2009) Wildlife Direct, a group that promotes conservation through blogging by rangers and scientists, has won mongabay.com's "Innovation in Conservation Award" for 2009. The prize, which includes a cash donation and and prominent placement on the mongabay.com web site and newsletter for the month of December, is granted each year to an organization using an unconventional and highly effective approach to conserving forests and biodiversity.


Zoos call for deeper emission cuts to save life on Earth

(11/30/2009) To save species around the world zoos say deeper emission cuts are needed than governments are currently proposing. Over 200 zoos worldwide have signed a petition calling on governments to set the target of atmospheric carbon below 350 parts per million (ppm) far lower than most government targets.


Guyana expedition finds biodiversity trove in area slated for oil and gas development, an interview with Robert Pickles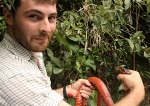 (11/29/2009) An expedition deep into Guyana's rainforest interior to find the endangered giant river otter—and collect their scat for genetic analysis—uncovered much more than even this endangered charismatic species. "Visiting the Rewa Head felt like we were walking in the footsteps of Wallace and Bates, seeing South America with its natural density of wild animals as it would have appeared 150 years ago," expedition member Robert Pickles said to Mongabay.com.


In midst of poaching crisis, illegal rhino horn tops gold

(11/25/2009) Rhino poaching has hit a fifteen-year high, and the rising price for black-market rhino horn is likely the reason why. For the first time in a decade rhino horn is worth more than gold: a kilo of rhino horn is worth approximately 60,000 US dollars while gold is a little over 40,600 US dollars.


REDD may not be enough to save Sumatra's endangered lowland rainforests



(11/24/2009) A prominent REDD project in Aceh Indonesia probably won't be enough to save Northern Sumatra's endangered lowland rainforests from logging and conversion to oil plantations and agriculture, report researchers writing in Environmental Research Letters. The study highlights the contradiction between the Ulu Masen conservation project; which involves Flora and Fauna International, Bank of America, and Australia-based Carbon Conservation, a carbon trading company and the continuing road expansion, and establishment of oil palm plantations in the region.


Transmitters implanted in orangutans for tracking after release into the wild

(11/23/2009) For the first time transmitters have been implanted in orangutans to track their daily movements. The Sabah Wildlife Department (SWD) has implanted transmitters into three orangutans that have been released back into the wild from Sepilok Orangutan Rehabilitation Center in the Malaysian state of Sabah on the island of Borneo.


Videos and Photos: over 17,000 species discovered in waters beyond the sun's reach


(11/23/2009) Deep, deep below the ocean's surface, in a world of ever-present darkness, one would expect few, if any, species would thrive. However, recent expeditions by the Census of Marine Life (CoML) have found an incredible array of strange, diverse, and amazing creatures. To date a total of 17,650 species are now known to live in frigid, nearly lightless waters beyond the photic zone—where enough light occurs for photosynthesis—approximately 200 meters deep. Nearly 6,000 of these occur in even harsher ecosystems, below depths of 1,000 meters or 0.62 miles down.


Photo of new chameleon species discovered in Tanzania

(11/23/2009) Researchers have discovered a new species of chameleon in southern Tanzania.


Deforestation emissions should be shared between producer and consumer, argues study


(11/19/2009) Under the Kyoto Protocol the nation that produces carbon emission takes responsibility for them, but what about when the country is producing carbon-intensive goods for consumer demand beyond its borders? For example while China is now the world's highest carbon emitter, 50 percent of its growth over the last year was due to producing goods for wealthy countries like the EU and the United States which have, in a sense, outsourced their manufacturing emissions to China. A new study in Environmental Research Letters presents a possible model for making certain that both producer and consumer share responsibility for emissions in an area so far neglected by studies of this kind: deforestation and land-use change.


Oil palm workers still below poverty line, despite Minister's statements

(11/19/2009) On October 19th, Plantation Industries and Commodities Minister Tan Sri Bernard Dompok told parliament that oil palm harvesters and rubber tappers are living above Malaysia's national poverty line, according to a story in the Malaysian Insider. But now representatives of the workers are saying Dompok lied.


Using fish as livestock feed threatens global fisheries

(11/18/2009) Fish doesn't just feed humans. Millions of tons of fish are fed every year to chickens, pigs, and even farmed fish even in the midst of rising concerns over fish stocks collapses around the world. Finding an alternative to fish as livestock feed would go a long way toward preventing the collapse of fish populations worldwide according to a new paper in Oryx.


Pygmy hippo shot and killed in…Australia

(11/17/2009) Hunters going after pigs in Australia's Northwest Territories got a big surprise when they shot an animal they mistook for a pig, only to find out it was a pygmy hippopotamus, reports the Northwest Territory News.


Extinct goat was "similar to crocodiles"


(11/16/2009) It sounds like something out of Greek mythology: a half-goat, half-reptilian creature. But researchers have discovered that an extinct species of goat, the Balearic Island cave goat or Myotragus balearicus, survived in nutrient-poor Mediterranean islands by evolving reptilian-specific characteristics. The goat, much like crocodiles, was able to grow at flexible rates, stopping growth entirely when food was scant. This adaptation—never before seen in a mammal—allowed the species to survive for five million years before being driven to extinction only 3,000 years ago, likely by human hunters.


Actions taken to save sharks 'disappointing'

(11/15/2009) Environmentalists say that the International Commissions for the Conservation of Atlantic Tuna (ICCAT) did not do enough in their yearly meeting to protect the ocean's sharks.


DNA uncovers nearly extinct Siamese crocodiles in captivity

(11/15/2009) The Critically Endangered Siamese crocodile, once believed to be extinct in the wild, received some uplifting news this week. DNA testing of 69 rescued crocodiles at Phnom Tama Wildlife Rescue Center (PTWRC) in Cambodia found 35 purebred Siamese crocodiles.


"Responsible" palm oil producers pledge not to develop endangered Sumatra rainforest

(11/13/2009) Members of the Roundtable on Sustainable Palm Oil (RSPO), an initiative developing criteria to improve the environmental performance of palm oil, agreed to declare the Bukit Tigapuluh Ecosystem in Sumatra a 'high conservation value area'. The decision, voted on by RSPO General Assembly members at the group's annual meeting earlier this month in Kuala Lumpur, effectively bans oil palm development of the endangered forest ecosystem by RSPO members.


Forgotten species: Madagascar's water-loving mammal, the aquatic tenrec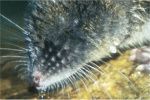 (11/12/2009) There are many adjectives one could attach to the aquatic tenrec: rare, mysterious, elusive, one-of-a-kind, even adorable, though one tries to stray from such value-laden titles since it excludes so many other non-adorable inhabitants of the animal kingdom. This small and, yes, cute insectivore, also known as the web-footed tenrec, lives in Eastern Madagascar where at night it spends the majority of its time swimming and diving in fast-moving streams for insects and tadpoles. It sleeps during the day in small streamside burrows. To date that is about the extent of our knowledge of this species.


Declaration calls for more wilderness protected areas to combat global warming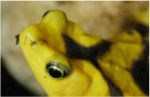 (11/11/2009) Meeting this week in Merida, Mexico, the 9th World Wilderness Congress (WILD9) has released a declaration that calls for increasing wilderness protections in an effort to mitigate climate change. The declaration, which is signed by a number of influential organizations, argues that wilderness areas—both terrestrial and marine—act as carbon sinks, while preserving biodiversity and vital ecosystem services.


Costa Rica proposes to downgrade Las Baulas National Park, threatening leatherback sea turtles


(11/11/2009) Costa Rica is considered by many to be a shining example of environmental stewardship, preserving both its terrestrial and marine biodiversity while benefiting from being a popular tourist location. However, a new move by the Costa Rican government has placed their reputation in question. In May of this year the President of Costa Rica, Oscar Arias, presented a law to the legislature that would downgrade Las Baulas from a National Park to a 'mixed property wildlife refuge'. The downgrading would authorize a number of development projects that conservationists say would threaten the park's starring resident: the leatherback turtle.


Prime Minister of Kenya urged to ban lion-killing pesticide after child dies from ingestion

(11/10/2009) On Monday October 26th a three-year-old girl mistakenly ate the pesticide Furadan (also known as carbofuran) in western Kenya. Her father, a teacher at a primary school, said that he had no knowledge of how dangerous the pesticide was, which he had purchased to kill pests in his vegetable garden.


Saving the world's rarest wolf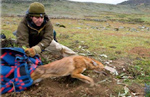 (11/09/2009) Living on the roof of Africa, the Ethiopian wolf is one of the world's rarest carnivores, if not the rarest! Trapped on a few mountain islands rising over 4,000 meters above sea level on either/both sides of the Great Rift Valley, this unique canid has so far survived millennia of human-animal interactions in one of Africa's most densely populated rural lands. But the threat of climate change and a shifting agriculture frontier may require new conservation measures, according to Argentine-born Claudio Sillero, the world's foremost expert on the Ethiopian wolf, who has spent two decades championing this rare species.


Obama slower than Bush in protecting America's endangered species

(11/08/2009) In George W. Bush's eight years as president, he placed 62 species under the protection of the Endangered Species Act (ESA), an average of eight species per year. While, Bush's slow pace in protecting endangered species frustrated environmentalists in light of continued decline among many species, Obama is moving even slower.


Hunting across Southeast Asia weakens forests' survival, An interview with Richard Corlett


(11/08/2009) A large flying fox eats a fruit ingesting its seeds. Flying over the tropical forests it eventually deposits the seeds at the base of another tree far from the first. One of these seeds takes root, sprouts, and in thirty years time a new tree waits for another flying fox to spread its speed. In the Southeast Asian tropics an astounding 80 percent of seeds are spread not by wind, but by animals: birds, bats, rodents, even elephants. But in a region where animals of all shapes and sizes are being wiped out by uncontrolled hunting and poaching—what will the forests of the future look like? This is the question that has long occupied Richard Corlett, professor of biological science at the National University of Singapore.


World's first video of the elusive and endangered bay cat



(11/05/2009) Rare, elusive, and endangered by habitat loss, the bay cat is one of the world's least studied wild cats. Several specimens of the cat were collected in the 19th and 20th Century, but a living cat wasn't even photographed until 1998. Now, researchers in Sabah, Malaysian Borneo, have managed to capture the first film of the bay cat (Catopuma badia). Lasting seven seconds, the video shows the distinctly reddish-brown cat in its habitat.


Kihansi spray toad goes extinct in the wild


(11/04/2009) This year's IUCN Red List has updated its assessment of the Kihansi spray toad, moving the species from Critically Endangered to Extinct in the Wild. With that another amphibian species has been lost to a combination of habitat loss and the devastating amphibian disease, the chytrid fungus. The Kihansi spray toad Nectophrynoides asperginis, which still survives in a number of zoos in the United States, had lived on just two hectares along the Kihansi gorge in Tanzania. The toad was specially adapted to the spray region of the Kihansi waterfall, which kept its small environment at a constant temperature and humidity.


Reptiles underrepresented on the IUCN Red List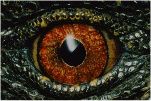 (11/04/2009) Currently there are an estimated nearly 9,000 reptiles in the world, while the International Union for Conservation of Nature (IUCN) Red List has assessed all of the world's described mammals, birds, and amphibians, reptiles have yet to be fully assessed, leaving herpetologists with an unclear picture of how reptiles are faring in the world. Currently, 1,677 reptiles have been assessed (less than 20 percent of the total number of reptile species known) with 293 added this year.


Governments, public failing to save world's species

(11/04/2009) According to the International Union for the Conservation of Nature's (IUCN) 2008 report, released yesterday, 36 percent of the total species evaluated by the organization are threatened with extinction. If one adds the species classified as Near Threatened, the percentage jumps to 44 percent—nearly half.


Photos: Palm oil threatens Borneo's rarest cats


(11/04/2009) Oil palm expansion is threatening Borneo's rarest wild cats, reports a new study based on three years of fieldwork and more than 17,000 camera trap nights. Studying cats in five locations—each with different environments—in Sabah, Malaysian Borneo, researchers found that four of five cat species are threatened by habitat loss due to palm oil plantations. "No other place has a higher percentage of threatened wild cats!" Jim Sanderson, an expert on the world's small cats, told Mongabay.com. Pointing out that 80 percent of Borneo's cats face extinction, Sanderson said that "not one of these wild cats poses a direct threat to humans."


California's great white sharks are a distinct population

(11/04/2009) Researchers have long thought that white sharks migrated across oceans, but a new study in the Proceedings of the Royal Society B shows that the population in the northeastern Pacific Ocean, along California, hasn't mixed with other white sharks for tens of thousands of years.


Wolves keep forests nutrient-rich

(11/02/2009) As hunting wolves is legal again in two American states, Montana and Idaho, researchers have discovered an important role these large predators play in creating nutrient hotspots in northern forest environments. Researchers from Michigan Technological University found that when wolves take down their prey—in this case moose—they do more than simply keep a check on herbivore populations. The corpses of wolf-hunted moose create hotspots of forest fertility by enriching the soil with biochemicals. Due to this sudden up-tick in nutrients, microbial and fungal growth explodes, in turn providing extra nutrients for plants near the kill.


Tsavo lions ate 35 people, not 135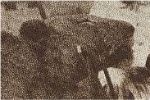 (11/02/2009) A recent study in the Proceedings of the National Academy of Sciences has shown that the two man-killing lions of Tsavo very likely did not kill and eat as many people as claimed. Looking at hair and bone samples from the pair of male lions, now resting in the Chicago Field Museum, researchers were able to determine that the Tsavo lions likely killed and ate approximately 35 people, not 135 as claimed by Lieutenant Colonel John H. Patterson. Patterson became famous for shooting and killing the lions in December 1898. For nine months the two lions terrorized a railroad camp in Kenya.


Tiger rescued from poachers in Malaysia perishes from injuries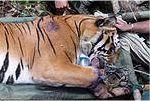 (10/29/2009) Rescued in early October from a poacher's snare, a Malayan tiger has died from stress and infection due to its injuries. The 120 kilogram (264 pound) male tiger died on October 19th in the Malacca Zoo after undergoing surgery to amputate its right foreleg, which two weeks before had been caught in a poacher's snare and severely injured. "It broke my heart as I was there during the rescue. Everyone had such high hopes of the tiger being released back into the wild after its treatment at the zoo, and no one spoke of the in-betweens," says Reuben Clements.


Language and conservation: why words matter


(10/28/2009) The words we choose matter. Benjamin Lee Whorf, an influential American linguist theorized that the language one speaks directly impacts our thoughts; he is quoted as saying, "language shapes the way we think, and determines what we can think about". If this is the case then those who believe in conservation must select their words wisely. My wife and I recently traveled to Africa where we visited wildlife parks in both Zimbabwe and Botswana. The animals we encountered and the scenes we were fortunate enough to witness proved so beautiful and wondrous that I have a difficult time describing them—at least in any way that accurately depicts the experience.


Scientists discover that bats practice oral sex

(10/28/2009) The short-nosed fruit bat Cynopterus sphinx is the first bat species to have been observed engaging in oral sex.



Page 1 | Page 2 | Page 3 | Page 4 | Page 5 | Page 6 | Page 7 | Page 8 | Page 9 | Page 10 | Page 11 | Page 12 | Page 13 | Page 14 | Page 15 | Page 16 | Page 17 | Page 18 | Page 19 | Page 20 | Page 21 | Page 22 | Page 23 | Page 24 | Page 25 | Page 26 | Page 27 | Page 28 | Page 29 | Page 30 | Page 31 | Page 32 | Page 33 | Page 34 | Page 35 | Page 36 | Page 37 | Page 38 | Page 39 | Page 40 | Page 41 | Page 42 | Page 43 | Page 44 | Page 45 | Page 46 | Page 47 | Page 48 | Page 49