News articles on united states

---
Mongabay.com news articles on united states in blog format. Updated regularly.





Massive oil plume discovered in the Gulf

(08/19/2010) Researchers at the Woods Hole Oceanographic Institution (WHOI) have detected a plume of hydrocarbons that is at least 22 miles long and more than 3,000 feet below the surface of the Gulf of Mexico, a result of the BP Deepwater Horizon oil spill, reports a study published in Science.


NASA image captures one of the warmest Julys on record

(08/19/2010) The NASA Goddard Institute for Space Studies (GISS) has found that the global average temperature of July 2010 was nearly 1 degree Fahrenheit (0.55 degrees Celsius) higher than average temperatures from July1951-1980. In fact, this July was tied for the warmest on record with July 2005 and 1998.


U.S. signs debt-for-nature swap with Brazil to protect forests

(08/13/2010) The United States will cut Brazil's debt payments by $21 million under a debt-for-nature that will protect the Latin American country's endangered Atlantic Rainforest (Mata Atlantica), Caatinga and Cerrado ecosystems.


Nation's wealth does not guarantee green practices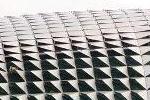 (08/11/2010) Developing countries are not the only ones that could benefit from a little environmental support. Wealthier countries may need to 'know themselves' and address these issues at home too. According to a recent study in the open access journal PLoS ONE, wealth may be the most important factor determining a country's environmental impact. The team had originally planned to study "country-level environmental performance and human health issues," lead author Corey Bradshaw, Director of Ecological Modeling and professor at the University of Adelaide, told mongabay.com. Once they began looking at the available indexes, however, they saw the need for a purely environmental analysis.


Audit finds palm oil company destroyed peatlands, but not primary forest


(08/10/2010) An environmental audit of palm oil company, PT SMART, found that the company had not cut primary rainforest, yet had destroyed carbon-rich peatlands; however the audit analyzed only 40 percent of PT SMART's holdings and investigated none of its plantations in New Guinea. A subsidiary of agricultural giant Sinar Mas, PT SMART has been accused in a number of reports by Greenpeace of both destroying high conservation value forests and draining peatlands. Greenpeace's reports caused both food giants Unilever and Nestle to drop PT SMART as a supplier of their palm oil, while Cargill stated it would wait to hear the results of the audit. Given the audit's results, both sides are claiming victory.


Officials point to Russian drought and Asian deluge as consistent with climate change

(08/08/2010) Government officials are pointing to the drought and wildfires in Russia, and the floods across Central and East Asia as consistent with climate change predictions. While climatologists say that a single weather event cannot be linked directly to a warming planet, patterns of worsening storms, severer droughts, and disasters brought on by extreme weather are expected as the planet warms.


Logging crisis pushes Madagascar's forests on to UNESCO's Danger List


(08/01/2010) UNESCO's World Heritage committee has added Madagascar's unique tropical forests to its Danger List of threatened ecosystems. The move comes following a drawn-out illegal logging crisis that has seen loggers and traders infiltrating the island-nation's national parks for rosewood. Bushmeat hunting of lemurs and other rare species also accompanied the crisis.


Visiting the Gulf: how wildlife and people are faring in America's worst environmental disaster, an interview with Jennifer Jacquet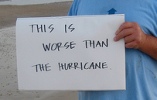 (07/29/2010) "President Obama called it 'the worst environmental disaster America has ever faced.' So I thought I should face it and head to the Gulf"—these are the opening words on the popular blog Guilty Planet as the author, marine biologist Jennifer Jacquet, embarked on a ten day trip to Louisiana. As a scientist, Jacquet was, of course, interested in the impact of the some four million barrels of oil on the Gulf's already depleted ecosystem, however she was as equally keen to see how Louisianans were coping with the fossil fuel-disaster that devastated their most vital natural resource just four years after Hurricane Katrina.


Oil devastates indigenous tribes from the Amazon to the Gulf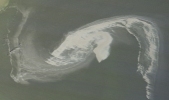 (07/27/2010) For the past few months, the mainstream media has focused on the environmental and technical dimensions of the Gulf mess. While that's certainly important, reporters have ignored a crucial aspect of the BP spill: cultural extermination and the plight of indigenous peoples. Recently, the issue was highlighted when Louisiana Gulf residents in the town of Dulac received some unfamiliar visitors: Cofán Indians and others from the Amazon jungle. What could have prompted these indigenous peoples to travel so far from their native South America? Victims of the criminal oil industry, the Cofán are cultural survivors. Intent on helping others avoid their own unfortunate fate, the Indians shared their experiences and insights with members of the United Houma Nation who have been wondering how they will ever preserve their way of life in the face of BP's oil spill.


If Madagascar's biodiversity is to be saved, international community must step up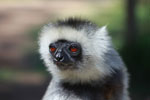 (07/27/2010) The international community's boycott of environmental aid to Madagascar is imperiling the island's unique and endangered wildlife, according to a new report commissioned by the US Agency for International Development's (USAID) Bureau of Africa. International aid to the desperately poor nation slowed to a trickle after a government coup last year, including a halt on environmental funding from the US government. Since then the island has experienced an environmental crisis: illegal loggers and traders began decimating protected areas, and the wildlife trade, including hunting endangered lemurs for bushmeat, took off.


US government fails on climate change

(07/26/2010) Not even intense international pressure, the BP oil spill, worsening floods, or the fact that the last six months have been the warmest on record globally was enough to push US climate legislation through the Senate. In the end the legislation died without a single Republican supporting it and a number of Democrats balking. Democratic Senate leader, Harry Reid, said they would continue to push climate legislation in the fall, but analysts say success then is unlikely given up-coming elections in November.


Who's really accountable for the BP oil spill?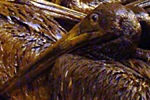 (07/25/2010) Reading articles in the newspapers recently and online, I find the media's focus is on scrutinizing BP's way of paying for the damage done when an estimated 76,934,000 gallons of their oil leaked out into the Gulf of Mexico after the explosion of their Deepwater Horizon rig in April. It is not that they are being criticised for not standing up and taking full responsibility for their recklessness that caused the spill, but instead they are being accused of not paying enough money for its clean-up. Taxpayers are outraged that they may pick-up the tab and are demanding to know why they should be held accountable when the disaster wasn't their fault. Yet, do we not all have a part to play in this catastrophe?


The growing impacts of China's oil spill

(07/22/2010) Two oil pipelines exploded Friday in the Chinese province of Liaoning beginning China's worst oil spill; nearly a week later 400,000 gallons of oil have spread over 166 square miles, according to China's state media. The pipeline has since been fixed and is operating again. While the spill is small compared to the BP oil disaster in the Gulf of Mexico—which currently covers nearly 3,000 square miles with approximately 100 to 200 million gallons of oil—its impact regionally will likely be very large.


June was the 304th month in a row above average temperatures

(07/20/2010) Data released from the US's National Oceanic and Atmospheric Administration (NOAA) and the National Climatic Data Center shows that June 2010 was a record breaker. It was the warmest month of June globally since record-taking began in 1880 and it is the 304th month in a row that has been above the 20th Century average. The last month to fall below the average was February 1985: the month Nelson Mandela, who recently celebrated his 92nd birthday, rejected an offer of freedom from the then apartheid government.


Oil disaster threatens Gulf of Mexico's deep water titans



(07/19/2010) As I discovered in the course of researching my book, No Rain in the Amazon: How South America's Climate Change Affects the Entire Planet (Palgrave, 2010), the oil industry has had a poor record when it comes to protecting aquatic sea life. Take for example the manatee, which has been put at risk from the Amazon to the Gulf of Mexico as a result of the oil industry. One of the most outlandish creatures on the planet, the shy and retiring manatee, which gets its name from an American Indian word meaning "Lady of the Water," was first described as a cross between a seal and hippo. The creature has a wonderfully round body, mostly black skin the texture of vinyl, a bright pink belly, a diamond-shaped tail and a cleft lip.


Illegal logging declining worldwide, but still 'major problem'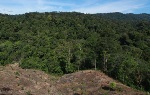 (07/15/2010) A new report by the Chatham House finds that illegal logging in tropical forest nation is primarily on the decline, providing evidence that new laws and international efforts on the issue are having a positive impact. According to the report, the total global production of illegal timber has fallen by 22 percent since 2002. Yet the report also finds that nations—both producers and consumers—have a long way to go before illegal logging is an issue of the past.


Large-scale forest destruction in Sumatra undermines Indonesia's deal with Norway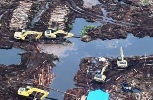 (07/13/2010) While the Indonesian government basks in a recent agreement with Norway to slow deforestation to the tune of a billion US dollars, a new report by Eyes on the Forest shows photographic evidence of largely government sanctioned deforestation that flouts several Indonesia laws. Potentially embarrassing, the report and photos reveal that two companies, Asian Pulp and Paper (APP) and Asia Pacific Resource International (APRIL), have destroyed 5 percent of Riau province's forests since 2009, including deep peatlands, high conservation value forests (HCVF), Critically Endangered Sumatran tiger habitat, and forest within the Giam Siak Kecil- Bukit Batu UNESCO Biosphere Reserve. In total, over 130,000 hectares (an area larger than Hong Kong) of mostly peat forest were destroyed for pulp.


Dangerous and exploitative: a look at pet wild cats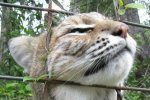 (07/13/2010) From bobcats, lynx, and pumas to the thousands of lions, tigers, leopards, cheetahs, and little wildcats living in captive environments, the WildCat Conservation Legal Aid Society is solely devoted to ending the commercial exploitation of all wildcats. Its primary objectives are to drastically reduce and subsequently eliminate the private ownership of wildcats as pets; wildcats held in roadside zoos and pseudo-sanctuaries; using wildcats for entertainment purposes; as well as hunting, trafficking, and trade of wildcats. Lisa Tekancic is an attorney in Washington, DC and founder and president of WildCat Conservation Legal Aid Society. Their mission is to protect and defend all native and non-native wildcats. Lisa is an active member of the DC Bar's Animal Law Committee and has organized and moderated two legal conferences: 'Trafficking, Trade, and Transport of Wildlife,' and 'Wildlife and the Law.' She presented a paper on the methodology of 'Animal Ethics Committee' for the International Conference on Environmental Enrichment, and for four years was volunteer staff at the National Zoological Park's, Cheetah Station.


Paying for nature: putting a price on 'ecosystem services'

(07/12/2010) Ever since humans entered the stage, nature has been providing us with a wide-variety of essential and 'free' services: food production, pollination, soil health, water filtration, and carbon sequestration to name a few. Experts have come to call these 'ecosystem services'. Such services, although vital for an inhabitable planet, have largely gone undervalued in the industrial age, at least officially. Yet as environmental crises pile one on another across the world, a growing number of scientists, economists, environmentalists, and policy-makers are beginning to consider putting a monetary value on 'ecosystem services'.


Conservation photography: on shooting and saving the world's largest temperate rainforest, an interview with Amy Gulick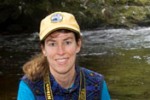 (07/11/2010) Most of the US's large ecosystems are but shadows of their former selves. The old-growth deciduous forests that once covered nearly all of the east and mid-west continental US are gone, reduced to a few fragmented patches that are still being lost. The tall grassy plains that once stretched further than any eye could see have been almost wholly replaced by agriculture and increasing suburbs. Habitats, from deserts to western forests, are largely carved by roads and under heavy impact from resource exploitation to invasive species. Coastal marine systems, once super abundant, have partially collapsed in many places due to overfishing, as well as pollution and development. Despite this, there are still places in the US where the 'wild' in wilderness remains largely true, and one of those is the Tongass temperate rainforest of Southeast Alaska.


Goodbye to the Gulf: oil disaster hits region's 'primary production'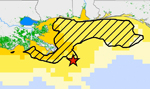 (07/08/2010) According to a new analysis by the World Resources Institute (WRI), the many ecosystem services provided by the Gulf of Mexico will be severely impacted by BP's giant oil spill. 'Ecosystem services' are the name given by scientists and experts to free benefits provided by intact ecosystems, for example pollination or clean water. In the Gulf of Mexico, such environmental benefits maintain marine food production, storm buffers, tourism, and carbon sequestration, but one of the most important of marine ecosystem services is known as 'primary production'.


US pledges 136 million dollars to the environment in Indonesia

(07/01/2010) The US has pledged $136 million to environment and climate change initiatives in Indonesia over the next three years reports Reuters. Earlier in the year, Norway pledged over seven times the US amount (one billion US dollars) to fight deforestation in the Southeast Asian country.


U.S. farms and forests report draws ire in Brazil; cutting down the Amazon does not mean lower food prices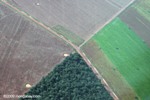 (06/24/2010) Not surprisingly, a US report released last week which argued that saving forests abroad will help US agricultural producers by reducing international competition has raised hackles in tropical forest counties. The report, commissioned by Avoided Deforestation Partners, a US group pushing for including tropical forest conservation in US climate policy, and the National Farmers Union, a lobbying firm, has threatened to erode support for stopping deforestation in places like Brazil. However, two rebuttals have been issued, one from international environmental organizations and the other from Brazilian NGOs, that counter findings in the US report and urge unity in stopping deforestation, not for the economic betterment of US producers, but for everyone.


Whaling talks break down: ban stays in place, yet whaling will continue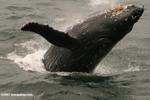 (06/23/2010) The International Whaling Commission (IWC), which was supposed to decide a way forward for whales over the next decade has ended without an agreement. Talks broke down, according to participants, because countries opposed to whaling and those that continue hunting and killing whales despite a ban on commercial whaling—i.e. Japan, Norway, and Iceland—have been unable to find enough common ground to pound out an agreement.


To whale or not to whale?: nations, environmental groups do some soul-searching

(06/22/2010) There are two ways forward on whaling according to visions being put forward at the International Whaling Commission this week. One way is to uphold the 24-year-long ban on hunting and killing whales. While this road sends a strong pro-conservation message, it also means that Japan, Norway, and Iceland will continue whaling as they have over the past couple decades, killing an average of 2,000 whales annually. These three countries employ a variety of excuses for their whaling—Iceland and Norway simply state that they do not recognize the whaling ban while Japan claims its whaling is only done for 'scientific purposes'—but it is clear that they will not end whaling and, to date, there is no punishment for their dismissal of the international treaty.


Saving tropical forests helps protects U.S. agriculture, argues campaign

(06/18/2010) Reducing deforestation abroad helps protect the U.S. agricultural sector by ensuring higher prices for commodities and reducing the cost of compliance with expected climate regulations, argues a new report issued by Avoided Deforestation Partners, a group pushing for the inclusion of tropical forests in domestic climate policy, and the National Farmers Union, a farming lobby group.


Local voices: frustration growing over Senate plan on Tongass logging

(06/17/2010) Recently local Alaskan communities were leaked a new draft of a plan to log 80,000 acres of the Tongass forest making its way through the US Senate Energy and Natural Resources committee. According to locals who wrote to mongabay.com, the draft reinforced their belief that the selection of which forests to get the axe has nothing to do with community or environmental concerns.


EU set to ban illegal timber by 2012

(06/17/2010) In two years the EU will begin a ban on importing illegal timber products, reports the BBC. The ban will require companies to have proof that their products do not come from illegally logged sources.


Freak floods in US predicted by 2009 climate change report

(06/16/2010) A rash of flash floods has struck the US during this spring: Rhode Island, Tennessee, Arkansas, and most recently Oklahoma have all faced devastating floods that have resulted in the loss of property and in some cases tragic deaths. While flash floods have occurred throughout US history, the number of big floods this year appears abnormal at best, but not unexpected by researchers. Climatologists warned last year that an increase in floods and severe storms is very probable as the world warms.


Photos: Tongass logging proposal 'fatally flawed' according to Alaskan biologist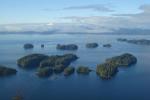 (06/15/2010) A state biologist has labeled a logging proposal to hand over 80,000 acres of the Tongass temperate rainforest to Sealaska, a company with a poor environmental record, 'fatally flawed'. In a letter obtained by mongabay.com, Jack Gustafson, who worked for over 17 years as a biologist with the Alaska Department of Fish and Game, argues that the bill will be destructive both to the environment and local economy.


Spill may be 40,000 barrels per day

(06/11/2010) The amount of oil spilling into the Gulf of Mexico from the blown-out Deepwater Horizon well may be 40,000 barrels, well above the official government estimate of 12,000 and 19,000 barrels a day, according to an official with the U.S. Geological Survey.


Will we ever know the full wildlife toll of the BP oil spill?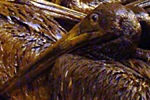 (06/08/2010) Will we ever know the full wildlife toll of the BP oil spill? The short answer: no. The gruesome photos that are making the media rounds over the last week of oiled birds, fish, and crustaceans are according to experts only a small symbol of the ecological catastrophe that is likely occurring both in shallow and deep waters. Due to the photos, birds, especially the brown pelican, have become the symbol of the spill to date. But while dozens of birds have been brought to rescue stations covered in oil, the vast majority will die out at sea far from human eyes and snapping cameras, according to Sharon Taylor a vet with the US Fish and Wildlife Service.


Before the oil spill (photos)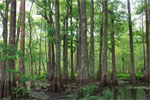 (06/03/2010) With the BP oil spill continuing unabated into the 2010 Atlantic hurricane season, fears are rising that a major storm could dramatically worsen the impact of the disaster, which has already been called the worst in U.S. history. Forecasters are predicting 14 to 23 named storms this year, of which 3 to 7 will turn into major hurricanes. According to forecasters Philip Klotzbach and William Gray of Colorado State University, there is a 43 percent chance that Louisiana will be hit by a hurricane.


As Mangroves Die from Oil, U.S. Public Yawns

(06/03/2010) What if, instead of a nasty oil disaster in the Gulf of Mexico, the U.S. public was now confronted with a natural catastrophe in the Grand Canyon or in California Redwood forests? Within the popular imagination, certain types of ecosystems elicit more sympathy than others, and very low on the totem pole are mangrove forests. Located in the tropics, mangroves are a mess of thick, tangled salt-tolerant trees and shrubs which thrive in brackish tidal waters. When I paddled through the Florida Everglades in a canoe some fifteen years ago, I found mangroves bizarre looking: trees have long roots which stick out above the water level.


A total ban on primary forest logging needed to save the world, an interview with activist Glen Barry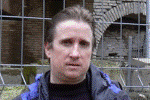 (06/02/2010) Radical, controversial, ahead-of-his-time, brilliant, or extremist: call Dr. Glen Barry, the head of Ecological Internet, what you will, but there is no question that his environmental advocacy group has achieved major successes in the past years, even if many of these are below the radar of big conservation groups and mainstream media. "We tend to be a little different than many organizations in that we do take a deep ecology, or biocentric approach," Barry says of the organization he heads. "[Ecological Internet] is very, very concerned about the state of the planet. It is my analysis that we have passed the carrying capacity of the Earth, that in several matters we have crossed different ecosystem tipping points or are near doing so. And we really act with more urgency, and more ecological science, than I think the average campaign organization."


Timber certification is not enough to save rainforests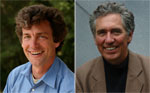 (06/02/2010) In the 1980s and 1990s pressure from activist groups led some of the world's largest forestry products companies and retailers to join forces with environmentalists to form the Forest Stewardship Council (FSC), a certification standard that aims to reduce the environmental impact of wood and paper production on natural forests. Despite initial skepticism on whether buyers would pay a premium for greener forest products, FSC quickly grew and by 2000 had become a standard in many markets, including Europe and the United States. Companies like Home Depot, Lowe's, and Ikea are today strong supporters of the FSC. But the FSC has not been without controversy. In recent years some activists have voiced concern about FSC standards as well as the credibility of auditors that certify timber operations. Among the initiative's supporters is the Rainforest Action Network (RAN), a group best known for its aggressive protest tactics. RAN says engagement with the FSC is better than the alternative: leaving the timber industry to devise its own sustainability standards.


NASA satellite image reveals record low snow for the United States

(06/02/2010) According to the National Oceanic and Atmospheric Administration, snow cover retreated to its lowest extent ever recorded in North America by the end of this April. Snow cover was 2.2 million square kilometers below average. With records of snow extent beginning in 1967, this is the lowest in 43 years and the largest negative anomaly in the past 521 months.


Children's books about rainforests linked to rainforest destruction

(06/01/2010) Purchasing a book children's book may be directly causing deforestation of biodiverse and carbon-heavy rainforests, according to a new report by the Rainforest Action Network (RAN). In a discovery that highlights the irony of the issue, RAN even found children's books about protecting rainforests contained fiber from Indonesian forests.


International alliance created to help corporations avoid illegal wood

(06/01/2010) Given the complexities of the global wood trade and the difficulty of deciphering a product's source of wood, the World Resources Institute (WRI), the Environmental Investigation Agency (EIA-US and the US Agency for International Development (USAID) have banded together to create a global initiative, the Forest Legality Alliance, to aid private corporations to reduce the trade in illegal wood. The alliance's formation comes after the US amended the Lacey Act in 2008 to ban the trade of illegal wood products in the US.


The Gulf oil spill in context: US oil consumption

(05/31/2010) The US government has now confirmed that the oil spill in the Gulf of Mexico is the United States' largest oil spill and perhaps the nation's worst environmental disaster. While poor government oversight and negligence by oil giant BP certainly contributed to the disaster, the fact that the US is drilling over a mile below the surface in one of its most important marine ecosystems is directly related to US consumption of oil: the highest in the world.


Hawaii bans shark fin soup

(05/31/2010) Governor of Hawaii, Linda Lingle, has signed into law a ban on shark-fin soup beginning July 1st, 2011, according to Reuters. The soup is currently served in a number of Chinese restaurants in Hawaii, but the trade has decimated certain shark species due to overfishing.


BP fails to stop oil spill

(05/30/2010) BP has failed to stop oil gushing from over a mile below the surface in the Gulf of Mexico. The oil spill, which has been confirmed as the worst in American history, has spread between 504,000 to 798,000 gallons of crude oil per day into one of America's most important marine ecosystems.


Left Must Fine Tune Its Position on Cuba Embargo in Light of Oil Spill

(05/26/2010) With no end in sight to the environmental catastrophe in the Gulf of Mexico, some may wonder whether BP's spill could become truly international in scope. That, at least, is the fear in Cuba where people are worried that strong currents could carry the slick to pristine white beaches along the island's northern coast. In a rare moment of cooperation underscoring the grave seriousness posed by the BP spill, the U.S. and Cuban governments have been holding talks on the matter.


Researchers begin studying long-term effects of oil spill on marine life

(05/25/2010) As a White House official today announced that the oil spill in the Gulf of Mexico is the worst in US history—surpassing even the Exxon Valdez spill in Alaska in 1989 (which is still affecting the area today)—marine biologist are beginning to prepare studies to monitor how the spill will impact the gulf in the long-term.


Photos: the penis-like mushroom and other top 10 new species of 2009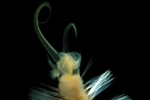 (05/23/2010) The International Institute for Species Exploration at Arizona State University has released its annual top 10 list of new species discovered last year. This time the list includes a two inch penis-like mushroom, a minnow named after Bram Stoker's world-famous horror-character, a bomb-throwing deep sea worm, a giant carnivorous plant named after TV personality and conservationist David Attenborough, and a beautifully patterned frogfish.


BP and the Perilous Voyage of Bama the Manatee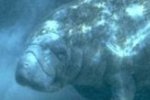 (05/23/2010) To the degree that Americans are paying attention to the environmental plight of marine wildlife in the Gulf of Mexico, they may focus most upon dolphins and whales. However, the U.S. public is much less familiar with another marine mammal, the manatee, which could also be placed in jeopardy as a result of the BP oil spill. One of the most outlandish creatures on the planet, the shy and retiring manatee, which gets its name from an American Indian word meaning "Lady of the Water", is one of my favorite animals.


NASA image reveals new oil trail hundreds of kilometers long in the Gulf

(05/19/2010) A new NASA image of the Gulf oil spill shows a trail of oil extending hundreds of kilometers south and then southeast from the spill. At points this new oil trail is at least twenty kilometers wide. Media groups are saying the new arm may be additional proof that oil has been caught up in the Loop Current, which would carry the pollution to Florida coastlines and possibly even the East coast.


Spill may be spreading: tar balls wash up in the Florida Keys

(05/18/2010) Florida had an unwelcome visitor today as tar balls washed on shore at Fort Zachary State Park in Key West, reports Reuters. Local officials fear the tar balls—small blobs of oil—originated from the Gulf oil spill caused after the Deepwater Horizon offshore oil rig run by BP exploded. If tests determine that tar balls originated from the spill it would confirm that leaking oil is being carried by an ocean current, known as the Loop Current, from the spill site to Florida's coast.


Colombia's Next President: A Renovation for the South American Left?

(05/17/2010) Mired in populist demagoguery and environmentally-unfriendly resource extraction, the South American left is in dire need of ideological renovation. But, where is the likely inspiration to come from? You could not pick a more unlikely candidate than Colombia, a key U.S. ally in the region. And yet, if recent polls are correct, the Green Party could be cruising toward electoral victory in the troubled Andean nation and is currently poised to capture the presidency.


Wildlife death toll from BP oil spill likely includes dolphins



(05/13/2010) The oil spill in the Gulf of Mexico is taking its toll on the region's wildlife: brown pelicans, sea turtles, several species of fish, and now dolphins have been found dead. The National Marine Fisheries Service reported today finding six dead dolphins in Louisiana, Mississippi, and Alabama since May 2nd. Officials are saying the deaths could be related to the oil spill or may be due to natural deaths from calving. They are currently testing tissue samples to determine if oil pollution was a cause of death. Dolphins have been observed swimming in oil-stained waters off of Louisiana.



Page 1 | Page 2 | Page 3 | Page 4 | Page 5 | Page 6 | Page 7 | Page 8 | Page 9 | Page 10 | Page 11 | Page 12 | Page 13 | Page 14 | Page 15 | Page 16 | Page 17 | Page 18 | Page 19 | Page 20 | Page 21 | Page 22