News articles on united states

---
Mongabay.com news articles on united states in blog format. Updated regularly.





Congressman Rohrabacher believes chopping down rainforests will solve global warming

(05/27/2011) Republican House Representative Dana Rohrabacher shocked scientists on Wednesday when he asserted clear-cutting the world's rainforests would be a way to reduce greenhouse gas emissions, reports Politico.


iPhone app uses Google Earth to track climate change impact on redwoods

(05/24/2011) The Save the Redwoods League is partnering with Google Earth Outreach and iNaturalist.org to connect citizens and scientists in an effort to track the effects of climate change on redwood trees and forests.


Prosperity without Growth: Economics for a Finite Planet

(05/23/2011) Prosperity without Growth: Economics for a Finite Planet challenges us to imaging a world where growth and unmitigated consumption do not equal development. In fact, as clearly described throughout, countries with unmitigated consumption are the underdeveloped countries of the 21st Century expanding our global ecological debt at the expense of countries who are more sophisticated in their development practices with similar prosperity levels while incurring less "national" ecological debt.


Photos: the top ten new species discovered in 2010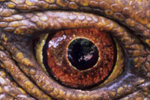 (05/23/2011) If we had to characterize our understanding of life on Earth as either ignorant or knowledgeable, the former would be most correct. In 250 years of rigorous taxonomic work researchers have cataloged nearly two million species, however scientists estimate the total number of species on Earth is at least five million and perhaps up to a hundred million. This means every year thousands of new species are discovered by researchers, and from these thousands, the International Institute for Species Exploration at Arizona State University selects ten especially notable new species.


US southern forests face bleak future, but is sprawl or the paper industry to blame?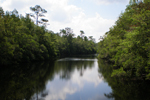 (05/19/2011) More people, less forests: that's the conclusion of a US Forest Service report for forests in the US South. The report predicts that over the next 50 years, the region will lose 23 million acres (9.3 million hectares) largely due to urban sprawl and growing populations amid other factors. Such a loss, representing a decline of over 10 percent, would strain ecosystem services, such as water resources, while potentially imperiling over 1,000 species. However, Dogwood Alliance, which campaigns for conservation of southern forests criticizes the new report for underplaying the role of clearcutting natural forests for the paper industry in the south.


Has the green energy revolution finally arrived?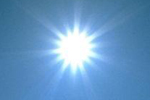 (05/17/2011) When historians look back at the fight to combat climate change—not to mention the struggle to overcome our global addiction to fossil fuels—will 2011 be considered a watershed moment? Maybe. In the last couple months, three countries—each in the top ten in terms of GDP—have suddenly made major renewable energy promises. Germany, Japan, and, just today, Britain are giving speeches and producing plans that, if successful, could be the global tipping point needed to move beyond fossil fuels to, one day, a world run entirely on green.


Valuing Ecosystem Services: The Case of Multi-functional Wetlands

(05/16/2011) Valuing Ecosystem Services: The Case of Multi-functional Wetlands provides the clearest guide yet to describing and implementing in a systematic fashion payments for ecosystems services (PES) strategies for wetland protection mechanisms. By focusing initially on frameworks and obstacles to implementation of wetland protection strategies such as property rights, measuring and monitoring, behavior and compensation, cultural barriers and external factors, the authors posit that is possible to effectively value multi-functional wetlands.


Ten-year-old takes on KFC for destroying US forests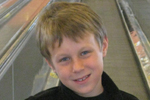 (05/15/2011) Cole Rasenberger's quest to save forests in the US South started as a school assignment to 'be an activist' about something important to him. However, after learning from Dogwood Alliance that coastal forests in North Carolina are being destroyed to make throw-away paper packaging for big fast food companies—such as McDonalds and KFC—Cole Rasenberger, at the age of 8, became more than an activist; he became an environmental leader! He started by targeting McDonalds directly. With the help of 25 friends, and his elementary school administration, he got every student in his school to sign postcards to McDonalds. In all, Cole sent 2,250 postcards to McDonalds.


North America's tiniest turtle vanishing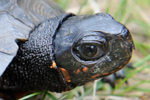 (05/12/2011) Despite decades of conservation work, populations of North America's smallest turtle, the bog turtle (Glyptemys muhlenbergii), is continuing to decline. Habitat destruction, invasive plants, road-kill, and the illegal pet trade have all played a role in the bog turtle historic decline, but researchers are now reporting increased mortalities across bog turtle populations, bringing fears of disease or an as-yet-unnamed environmental issue.


Burning up: warmer world means the rise of megafires

(05/12/2011) Megafires are likely both worsened by and contributing to global climate change, according to a new United Nations report. In the tropics, deforestation is playing a major role in creating giant, unprecedented fires.


Girls Scouts censors Facebook page after coming under criticism for product linked to rainforest loss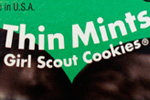 (05/04/2011) Girls Scouts USA has censored its Facebook page after receiving comments criticizing the organization, according to Rainforest Action Network (RAN). RAN along with Change.org and two Girl Scout activists, Rhiannon Tomtishen and Madison Vorva, declared today a social media day of activism against the Girl Scouts for using palm oil in their popular cookies. The oil has been linked to rainforest destruction in Indonesia and Malaysia.


Al Gore compares climate change deniers to 'birthers'

(05/03/2011) Former US Vice President, Al Gore, stated in a Time Magazine interview and in a recent presentation that climate change deniers and the so-called birthers—those who refuse to accept that President Obama was born in the US despite clear evidence—are similar. The implication being that both groups are denying clear evidence and creating a "struggle over what is a fact and what is not".


Are US floods, fires linked to climate change?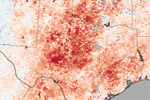 (04/28/2011) The short answer to the question of whether or not on-going floods in the US Midwest and fires in Texas are linked to a warming Earth is: maybe. The long answer, however, is that while it is difficult—some argue impossible—for scientists to link a single extreme weather event to climate change, climate models have long shown that extreme weather events will both intensify and become more frequent as the world continues to heat up. In other words, the probability of such extreme events increases along with global average temperature.


Save the Frogs Day focuses on banning Atrazine in US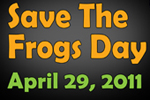 (04/26/2011) This year's Save the Frogs Day (Friday, April 29th) is focusing on a campaign to ban the herbicide Atrazine in the US with a rally at the steps of the Environmental Protection Agency (EPA). Kerry Kriger, executive director of frog-focused NGO Save the Frogs! and creator of Save the Frogs Day, says that Atrazine is an important target in the attempt to save amphibians worldwide, which are currently facing extinction rates that are estimated at 200 times the average. "Atrazine weakens amphibians' immune systems, and can cause hermaphroditism and complete sex reversal in male frogs at concentrations as low as 2.5 parts per billion," Kriger told mongabay.com.


Obama focuses on climate change in Earth Day proclamation

(04/22/2011) After a long absence of speaking directly to the issue of climate change—he did not mention it once in his State of the Union speech in January—US President Barack Obama used his Earth Day proclamation to focus on it.


Warmer temperatures may be exterminating pika populations one-by-one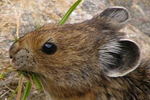 (04/21/2011) The last decade has not been a good one for the American pika (Ochotona princeps) according to a new study in Global Change Biology. Over the past ten years extinction rates have increased by nearly five times for pika populations in the Great Basin region of the US. Examining extinctions of pike populations in the region over the past 110 years, researchers found that nearly half of the extinction events occurred since 1999.


Forest carbon map released for the US

(04/20/2011) The Woods Hole Research Center (WHRC) has released the first hectare-scale map displaying aboveground woody biomass and forest carbon in US forests. The map, which also shows canopy heights, is known as the National Biomass and Carbon Dataset (NBCD).


US wolves lose to politics

(04/17/2011) A 'rider' attached to the most recent budget passed this week in the US congress has stripped gray wolves from the protection of the Endangered Species Act, a first in the law's nearly 40-year-history. The rider, which was signed into law under the budget on Friday by US President Barack Obama, hands gray wolves (Canis lupus) in Montana, Idaho, Utah, Washington, and Oregon from Federal protection to state control. Hunting is expected to begin soon.


Pro-deforestation group calls for weakening of U.S. law against illegal logging

(04/14/2011) A group that lobbies on behalf of forestry conglomerates in Indonesia and Malaysia is calling on the U.S. to roll back legislation intended to fight illegal logging. World Growth International, a Washington D.C.-based group that portrays itself as a humanitarian organization, yet consistently pushes policies that favor industrial forestry interests over those of rural communities, has submitted formal comments to the United States Department of Agriculture, Animal and Plant Health Inspection Service's (APHIS) review of the implementation of the revised Lacey Act provisions that prohibit trade in illegally logged wood products, including timber and paper.


More biodiversity equals cleaner water, but why?

(04/07/2011) A new landmark study not only proves that adding more species to a freshwater stream linearly increases the ecosystem's ability to clean pollutants, but also shows why. The study, published in Nature found that by increasing the biodiversity of a lab controlled mini-stream from one algae species to eight caused the ecosystem to soak up nitrate pollution 4.5 times faster on average. To conduct the experiment, researchers used plastic to create 150 mini model streams. Molding the plastic, they recreated real stream-like habitats such as pools, runs, and eddies. Different species of algae gravitated toward particular mini-habitats, creating special ecological niches and allowing more of the stream to be utilized by the algae for soaking up the nitrate pollution. Less utilization of the available habitats resulted in a dirtier river and vice-versa.


Bats worth billions

(04/03/2011) US agriculture stands to lose billions in free ecosystem services from the often-feared and rarely respected humble bat. According to a recent study in Science bats in North America provide the US agricultural industry at least $3.7 billion and up to a staggering $53 billion a year by eating mounds of potentially pesky insects. Yet these bats, and their economic services, are under threat by a perplexing disease known as white-nose syndrome (WNS) and to a lesser extent wind turbines.


Clean energy investments rise 630% in 7 years

(03/29/2011) According to a report by the US Pew Environment Group global clean energy investments, which do not include nuclear power, jumped 630% since 2004. The report detailing 2010 clean energy investments found that China remains the global leader in clean energy, while the US fell from 2nd to 3rd. This is the second year in a row that the US fell: in 2009 it lost first place to China. In all $243 billion were invested in clean energy in 2010.


Bill Clinton takes on Brazil's megadams, James Cameron backs tribal groups

(03/28/2011) Former US President, Bill Clinton, spoke out against Brazil's megadams at the 2nd World Sustainability Forum, which was also attended by former California governor, Arnold Schwarzenegger, and film director, James Cameron, who has been an outspoken critic of the most famous of the controversial dams, the Belo Monte on the Xingu River.


Expedition granted?: hoping to save nearly-extinct seals through National Geographic contest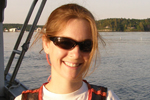 (03/24/2011) Dashiell Masland, known as 'Dash', has always been in love with the sea and its inhabitants. Now, she is hoping to take that passion to the Hawaiian Islands to save one of the world's most threatened marine mammals: the Hawaiian monk seals (Monachus schauinslandi). Extinction is a real possibility: already, the related Carribbean monk seal vanished forever around 1950. Decimated by sealers, whalers, and even soldiers in World War II, the Hawaiian monk seals are struggling to make a come back with only 1,100 individuals surviving and the population decreasing by 4% a year. Today many face starvation due to a lack of prey. This is where Masland, who is currently competing in National Geographic's Expedition Granted, hopes to help.


Top forest policies recognized

(03/23/2011) 19 forest policies have been nominated for an award by the World Future Council, a global think tank.


US approves first deepwater drilling in Gulf since BP disaster as oil tar balls reappear on coast

(03/22/2011) Yesterday the US Bureau of Ocean Energy Management, Regulation and Enforcement awarded Royal Dutch Shell PLC the first deep-water exploration permit since the BP disaster last year, which sent some 4.9 million barrels of oil and up to 500,000 tons of methane into the Gulf of Mexico over three months.


As US Republicans officially dismiss climate change, scientists charge them with 'willful ignorance'

(03/17/2011) US Republican congress members officially rejected the widespread scientific consensus that the world is warming and the cause is primarily greenhouse gas emissions. As Republicans in the US House and Commerce Committee voted to stop the US Environmental Protection Agency (EPA) from regulating greenhouse gas emissions, they were also forced to vote on three Democratic amendments asking congress to confirm the science behind climate change. The amendments failed as all 31 Republicans, representing the majority, voted against every amendment, summarily rejecting decades of climate research. However scientists have responded in a particularly scathing opinion piece in Nature, one of the world's most respected scientific journals.


Goodbye national parks: when 'eternal' protected areas come under attack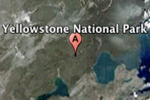 (03/17/2011) One of the major tenets behind the creation of a national park, or other protected area, is that it will not fade, but remain in essence beyond the pressures of human society, enjoyed by current generations while being preserved for future ones. The protected area is a gift, in a way, handed from one wise generation to the next. However, in the real world, dominated by short-term thinking, government protected areas are not 'inalienable', as Abraham Lincoln dubbed one of the first; but face being shrunk, losing legal protection, or in some cases abolished altogether. A first of its kind study, published in Conservation Letters, recorded 89 instances in 27 countries of protected areas being downsized (shrunk), downgraded (decrease in legal protections), and degazetted (abolished) since 1900. Referred to by the authors as PADDD (protected areas downgraded, downsized, or degazetted), the trend has been little studied despite its large impact on conservation efforts.


CEO sentenced for smuggling elephant ivory into US

(03/14/2011) A judge sentenced Pascal Vieillard, CEO of A-440 Pianos Inc., to 3 years probation for illegally smuggling elephant ivory into the US, while the Georgia-based company has been fined $17,500. Vieillard had earlier pleaded guilty to importing pianos with ivory parts.


Republicans believe in climate change but not global warming

(03/09/2011) A new study finds that self-described Republicans are less skeptical of "climate change" than "global warming", reports Miller-McCune.


Birnam Wood in the 21st Century: northern forest invading Arctic tundra as world warms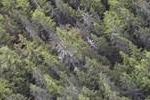 (03/07/2011) In Shakespeare's play Macbeth the forest of Birnam Wood fulfills a seemingly impossible prophecy by moving to surround the murderous king (the marching trees are helped, of course, by an army of axe-wielding camouflaged Scots). The Arctic tundra may soon feel much like the doomed Macbeth with an army of trees (and invading species) closing in. In a recent study, researchers found that climate change is likely to push the northern forests of the boreal into the Arctic tundra—a trend that is already being confirmed in Alaska.


Denver puts water fees toward forest conservation

(03/06/2011) Like many cities around the world, Denver gets its drinking water from rivers and reservoirs, which in turn get their water from forests. Many of those forests, however, are in trouble – thanks to funding cuts, climate change, and a horde of opportunistic beetles. That puts the city's water supply at risk as well, so Denver teamed up with the U.S. Forest Service to funnel money it collects from water fees into forest restoration. And it's not the only city to do so.


Protecting forests can cut water filtration costs

(03/04/2011) Clean water doesn't come cheap. Communities and businesses often rely on expensive water filtration infrastructure to ensure their clean water supplies. But communities around the world have been protecting upstream forests instead of building new, costly water treatment infrastructure. Can this strategy work in the US south?


Women are key to global conservation

(03/03/2011) In 1991, my nine-year-old daughter Rachel traveled with me to Guatemala where we were struck by the heartbreaking rural poverty and mudslides worsened by widespread deforestation. We vividly remember holding a three-year-old child who was so listless and malnourished he could scarcely lift his arms. The worry and fatigue on his mother's face and the child's condition affected us both profoundly, despite Rachel's relative youth.


Eastern cougar officially declared extinct

(03/02/2011) The Eastern cougar, a likely subspecies of the mountain lion, was officially declared extinct today by the US Fish and Wildlife Service, ending 38 years on the Endangered Species List (ESA). The cougar, which once roamed the Eastern US, had not been confirmed since 1930s, although sightings have been consistently reported up to the present-day.


Conservation groups propose ban on lion parts in US

(03/02/2011) It's not widely known that the African lion ((Panthera leo) is currently threatened with extinction in the wild, but listed as Vulnerable by the IUCN Red List, the king of animals has declined by over 90% in the past 50 years (from 450,000 lions to between 20,000 and 40,000 today). While conservation work to save the species is on-going in Africa, efforts have now moved to the US as well, where a coalition of conservation groups are filing a petition with the US Department of the Interior to list lions as 'endangered' under the Endangered Species Act (ESA). Such a listing would make it illegal to bring lion parts in the country, including those killed by recreational trophy hunters.


Dead baby dolphins washing ashore in Gulf of Mexico

(02/28/2011) Every year a few baby dolphins in the Gulf don't make it and are found on the shores of the Gulf, but this year something is different. To date, 24 baby dolphins have been found dead in Alabama and Georgia, some are stillborn, others aborted fetuses. Researchers, who say death-toll is ten times the average, are currently studying the dead porpoises for clues to cause. These could include colder-than-average waters, algal blooms, disease, or the incident in the back of everyone's mind: the BP oil spill last year.


Treasure chest of wildlife camera trap photos made public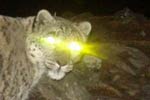 (02/27/2011) Photos taken by camera traps have not only allowed scientists to study little-seen, sometimes gravely endangered, species, they are also strangely mesmerizing, providing a momentary window—a snapshot in time—into the private lives of animals. These are candid shots of the wild with no human in sight. While many of the photos come back hazy or poor, some are truly beautiful: competing with the best of the world's wildlife photographers. Now the Smithsonian is releasing 202,000 camera trap photos to the public, covering seven projects in four continents. Taken in some of the world's most remote and untouched regions the automated cameras have captured such favorites as jaguars, pandas, and snow leopards, while also documenting little-known and rare species like South America's short-eared dog, China's golden snub-nosed monkey, and Southeast Asia's marbled cat.


U.S. allocates first of $30M in grants for forest conservation in Sumatra

(02/24/2011) The U.S. government announced the first grants under the first phase of its 2009 Tropical Forests Conservation Act agreement with Indonesia.


Kids found organization to save endangered species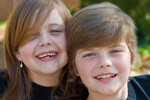 (02/22/2011) Many American children under ten spend their free time watching TV and movies, playing video games, or participating in sports, but for siblings Carter (9 years old) and Olivia Ries (8) much of their time is devoted to saving the world's imperiled species. The organization One More Generation (OMG) not only has a clever name (yes, it is meant to pun the common Oh-My-God acronym), but may have the two youngest founders of an environmental organization in the US. "We started OMG because it hurt our hearts to know that there were so many animals in danger of becoming extinct," Carter told mongabay.com. OMG, which is run with help from the Ries' parents as well as an impressive list of conservation and wildlife experts, has taken on a number of local and international campaigns, including raising money for cheetahs, working against throw-away plastic bags, and taking action to change the US tradition of Rattlesnake Roundups where thousands of rattlesnakes are killed for a community festival.


Gulf of Mexico bottom still coated in oil, recovery long way off

(02/21/2011) Samantha Joye of the University of Georgia has seen the bottom of the Gulf of Mexico and the view wasn't pretty. Speaking at the American Association for the Advancement of Science, Joye told the conference that she found places where oil lay on the Gulf floor nearly 4 inches (10 centimeters) thick. Joye's findings contradict rosier pictures of the overall damage caused by the 2010 BP oil spill, including a recent statement by Kenneth Feinberg, the US government czar for oil compensation, that the Gulf would largely recover by next year.


Coal's true cost in the US: up to half a trillion

(02/20/2011) According to the global market coal is cheap, yet a new study in the Annals of the New York Academy of Sciences finds that the hidden costs of coal are expensive, very expensive. Estimating the hidden costs of coal, such as health and environmental impacts, the study found that burning coal costs the US up to $523 billion a year. Dubbed 'externalities' by economists, the paper argues that these costs are paid by the American public to the tune of $1,698 per person every year.


California proposes ban on selling shark fin

(02/16/2011) Last year Hawaii banned the sale of shark fins; California may be next. Bill 376, introduced by two Democrats, would outlaw the sale of shark fins, including the popular Asian delicacy shark fin soup, in the US's most populous state.


Arctic fish catch vastly underreported (by hundreds of thousands of metric tons) for 5 decades

(02/07/2011) From 1950 to 2006 the United Nation Food and Agriculture Agency (FAO) estimated that 12,700 metric tons of fish were caught in the Arctic, giving the impression that the Arctic was a still-pristine ecosystem, remaining underexploited by the world's fisheries. However, a recent study by the University of British Colombia Fisheries Center and Department of Earth and Ocean Sciences throws cold water on this widespread belief. According to the study, published in Polar Biology, the total Arctic catch from 1950 to 2006 is likely to have been nearly a million metric tons, almost 75 times the FAO's official record.


The ocean crisis: hope in troubled waters, an interview with Carl Safina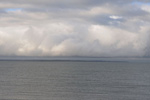 (02/07/2011) Being compared—by more than one reviewer—to Henry Thoreau and Rachel Carson would make any nature writer's day. But add in effusive reviews that compare one to a jazz musician, Ernest Hemingway, and Charles Darwin, and you have a sense of the praise heaped on Carl Safina for his newest work, The View from Lazy Point: A Natural Year in an Unnatural World. Like Safina's other books, The View from Lazy Point focuses on the beauty, poetry, and crisis of the world's oceans and its hundreds-of-thousands of unique inhabitants. Taking the reader on a journey around the world—the Arctic, Antarctic, and the tropics—Safina always returns home to take in the view, and write about the wildlife of his home, i.e. Lazy Point, on Long Island. While Safina's newest book addresses the many ways in which the ocean is being degraded, depleted, and ultimately imperiled as a living ecosystem (such as overfishing and climate change) it also tweezes out stories of hope by focusing on how single animals survive, and in turn how nature survives in an increasingly human world. However, what makes Safina's work different than most nature writing is his ability to move seamlessly from contemporary practical problems to the age-old philosophical underpinnings that got us here. By doing so, he points a way forward.


Forest carbon conservation project launched in Arkansas

(02/03/2011) The United States may not have capped its national greenhouse gas emissions, but the US state of California did cap its state emissions – and voters there seconded the state's decision when they rejected Proposition 23, which would have all but killed cap-and-trade. The end of Prop 23 could mean the beginning of a great experiment to see if people in the United States can make money by doing good. This carbon fund is betting on a positive outcome.


From Cambodia to California: the world's top 10 most threatened forests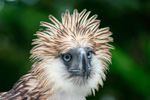 (02/02/2011) Growing populations, expanding agriculture, commodities such as palm oil and paper, logging, urban sprawl, mining, and other human impacts have pushed many of the world's great forests to the brink. Yet scientists, environmentalists, and even some policymakers increasingly warn that forests are worth more standing than felled. They argue that by safeguarding vulnerable biodiversity, sequestering carbon, controlling erosion, and providing fresh water, forests provide services to humanity, not to mention the unquantifiable importance of having wild places in an increasingly human-modified world. Still, the decline of the world's forests continues: the FAO estimating that around 10 million hectares of tropical forest are lost every year. Of course, some of these forests are more imperiled than others, and a new analysis by Conservation International (CI) has catalogued the world's 10 most threatened forests.


Obama's State of the Union salmon joke highlights complexity of coastal ecosystem services

(01/29/2011) U.S. President Barack Obama told his now-famous salmon joke on Tuesday to illustrate the silliness of unnecessarily complex regulation, but the joke says more about the complexity of coastal ecosystems – and the challenge of keeping them intact in the face of growing development – than it does about regulatory dysfunction. It's a challenge that must – and can – be met by getting the private sector involved in protecting the nature along our coasts.


Is Obama's clean energy revolution possible?

(01/26/2011) Last night US President Barack Obama called for a massive green energy make-over of the world's largest economy. Describing the challenge as 'this generation's Sputnik moment' the US president set a goal of producing 80 percent of America's energy by clean sources by 2035. While this may sound improbable, two recent analyses back the president up, arguing that a global clean energy revolution is entirely possible within a few decades using contemporary technology and without breaking the bank. "Based on our findings, there are no technological or economic barriers to converting the entire world to clean, renewable energy sources," Mark Z. Jacobson, a professor of civil and environmental engineering at Stanford said in a press release. "It is a question of whether we have the societal and political will."


Prairie grass-based biofuels could meet half current fuel demand without affecting forests, food

(01/26/2011) Biofuels could meet up to half the world's current fuel consumption without affecting food production or forests, argues a study published last month in the journal Environmental Science and Technology.



Page 1 | Page 2 | Page 3 | Page 4 | Page 5 | Page 6 | Page 7 | Page 8 | Page 9 | Page 10 | Page 11 | Page 12 | Page 13 | Page 14 | Page 15 | Page 16 | Page 17 | Page 18 | Page 19 | Page 20 | Page 21 | Page 22