News articles on united states

---
Mongabay.com news articles on united states in blog format. Updated regularly.





Sober up: world running out of time to keep planet from over-heating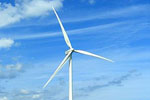 (10/24/2011) If governments are to keep the pledge they made in Copenhagen to limit global warming within the 'safe range' of two degrees Celsius, they are running out of time, according to two sobering papers from Nature. One of the studies finds that if the world is to have a 66 percent chance of staying below a rise of two degrees Celsius, greenhouse gas emissions would need to peak in less than a decade and fall quickly thereafter. The other study predicts that pats of Europe, Asia, North Africa and Canada could see a rise beyond two degrees Celsius within just twenty years.


California finalizes cap-and-trade program

(10/24/2011) Bucking long-stalled efforts in the US to combat global climate change, California has approved final rules for a cap-and-trade program set to go into effect in 2013. The program will require large polluters in California to reduce emissions or to 'trade' emissions on the carbon market with another company or initiative that is sequestering carbon. The rules even allow companies outside the state to participate, creating clean energy incentives across the US.


Chamber of Commerce awarded Rubber Dodo for being 'one of the most environmentally destructive forces in America'

(10/19/2011) The US Chamber of Commerce has been given an ironic award this month: the Rubber Dodo. According to the Center for Biological Diversity (CBD), the award is give to 'those who have done the most to drive endangered species extinct.'


New study: price carbon at the point of fossil fuel extraction

(10/17/2011) Global carbon emissions are a complicated matter. Currently, officials estimate national fossil fuel-related emissions by what is burned (known as production) within a nation, but this approach underestimates the emissions contributions from countries that extract oil and oil for export. Is there a better way to account for a country's total climate change footprint?


If camera traps don't prove existence of Bigfoot or Yeti nothing will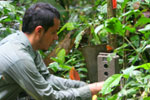 (10/13/2011) Let me state for the record that I am skeptical of the existence of Bigfoot or the Yeti, however I do have a fascination for following the latest news on the seemingly never-ending search for these hidden hominids. This week a Yeti conference in Russia announced 'indisputable proof' of the legendary hairy ape in the wilds of Southern Siberia. What did this proof consist of? Not DNA, photographs, video, or the Yeti itself (dead or alive) as one would expect from the word 'indisputable', but a few alleged Yeti hairs, an alleged bed, and alleged footprints. Cryptozoologists, those who are fascinated by hidden species such as the proposed Yeti and Bigfoot, don't serve their cause by stating the reality of a species without the evidence long-deemed necessary by scientific community to prove it—either a body or DNA samples combined with clear photographic evidence—instead they make themselves easy targets of scorn and ridicule.


Tar sands pipeline 'another dirty needle feeding America's fossil fuel addiction'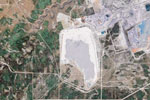 (10/11/2011) Climate and environmental activism in the US received a shot of enthusiasm this summer when it focused unwaveringly on the Keystone XL Pipeline. During a two week protest in front of the White House, 1,253 activists—from young students to elder scientists, from religious leaders to indigenous people—embraced civil disobedience for their cause and got themselves arrested. Jamie Henn, spokesperson with Tar Sands Action, which organized the protests, and co-founder of climate organization 350.org, told mongabay.com that,"the reason the Keystone XL pipeline has emerged as such a key fight is because it is on a specific time horizon, the Administration says it will issue a decision by the end of this year, and the decision whether or not to grant the permit rests solely on President Obama's desk. This is a clear test for the President."


Keystone pipeline company hand-picked US government's environmental assessor

(10/10/2011) A little over a month after 1,252 people were arrested in two weeks of civil action against the Keystone XL Pipeline, The New York Times has revealed that the Obama administration allowed a consulting firm with financial ties to the pipeline to conduct the project's Environmental Impact Assessment (EIA). While it is not uncommon for government departments to 'outsource' EIAs, legal experts quoted in the piece expressed surprise that the State Department would select a firm so close to the company proposing the project.


California governor signs ban on shark fin trade

(10/10/2011) California governor Jerry Brown on Friday signed legislation banning the the importation, possession and sale of shark fins in California.


UN calls for secure contraceptives as wildlife group hands out Endangered Species condoms

(10/06/2011) Sometime at the end of this month, the seventh billion person on Earth will be born: that's seven billions mouths to feed, seven billion throats to water, and seven billion bodies to keep warm. But the population continues to rise: experts believe the global human population could hit 10 billion by 2050. A UN meeting last month said that to meet the needs of the world's women, the developing world needs a secure supply of contraceptives and voluntary family planning initiatives.


Florida loses two species to extinction

(10/06/2011) The US Fish and Wildlife Service announced yesterday that the believe two species in Florida have vanished into the long dark night: the South Florida rainbow snake (Farancia erytrogramma seminola) and the Florida fairy shrimp (Dexteria floridana). The species were under review for possibly being added to the Endangered Species Act (ESA), but it's likely the review came decades too late.


Obama administration opens more of the Arctic to drilling

(10/05/2011) Nearly 500 Arctic oil and gas leases from the Bush administration have been restarted this week by the Obama administration. Known as Chukchi Lease 193, the various leases had been held up in court after environmental groups and indigenous groups challenged them, citing a significant lack of baseline information about the Chukchi Sea ecosystem. The Obama administration now says that many of the ecosystem gaps need not be filled, but Arctic indigenous and environmental groups disagree.


Fossil fuel subsidies going in the wrong direction?

(10/05/2011) In 2009, G20 nations committed to phasing out fossil fuel subsidies over the medium term, yet are further away today than they were two years ago from keeping the pledge. According to the International Energy Agency (IEA) fossil fuel subsidies rose by nearly $100 billion in the last year alone, from $312 billion in 2009 to $409 billion in 2010. The agency warned that subsidies could reach $660 billion by 2020 if governments don't act on reform.


Tea party versus Madagascar's forests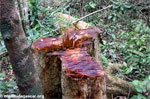 (10/02/2011) The Tea Party and the African island-nation of Madagascar are having dueling concerts over the issue of illegal logging, reports the Associated Press. A concert in Madagascar over the weekend was meant to highlight the problem of illegal deforestation in one of the world's poorest countries. Meanwhile the Tea Party is holding a rally and concert on October 8th to support Gibson Guitar, a musical instruments company currently under investigation for breaking US law by allegedly purchasing illegally logged wood products from Madagascar.


Putting people to work: restoring our ecosystems, sequestering carbon

(10/02/2011) President Obama's sole focus of his September 8th speech to the United States Congress was job creation. He closed his speech by summoning an earlier time of promise: "President Kennedy once said, ' Our problems are man-made—therefore they can be solved by man. And man can be as big as he wants.' These are difficult years for our country. But we are Americans. We are tougher than the times we live in, and we are bigger than our politics have been. So let's meet the moment. Let's get to work..." Inspiration is surely needed because in addition to the United States, where unemployment remains at about 9 percent, severe unemployment is found throughout the world, with Greece, Spain, and South Africa, for example, having 2011 summer unemployment rates at over 16, 20, and 25 percent, respectively.


After protracted campaign, Girl Scouts pledges to cut out some palm oil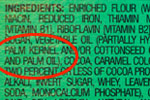 (10/02/2011) Girl Scouts USA has announced that it will lessen palm oil in its ubiquitous cookies by using alternatives when possible and cutting overall usage. The organization also committed to purchasing GreenPalm certificates for all of its palm oil in order to financially support more environmentally sustainable palm oil, even if the palm oil in the cookies is not.


Deepwater spill 'meets the Titanic': groups sue to stop Arctic drilling

(09/29/2011) Following the Obama administration's approval of Royal Dutch Shell to drill in the Arctic's Beaufort Sea, a wide-swathe of environmental have filed a lawsuit to stop the drilling, which could begin as early as next summer. Those filing the lawsuit today blasted Shell for what they perceived as a pathetic oil spill response plan, and the Obama administration for acquiescing to the big oil company.


Deepwater oil spill likely to hurt fish populations over decades

(09/28/2011) Oil pollution doesn't have to kill fish to have a long-term impact, according to a recent study in the Proceedings of the National Academy of Sciences (PNAS). Researchers found that Gulf killifish (Fundulus grandis) that had been exposed to very low to non-detectable levels of oil contamination from the Deepwater oil spill last year, still showed developmental problems that are likely to impact fish populations for decades to come.


Over 100 arrested as tar sands civil disobedience spreads to Canada

(09/27/2011) After two weeks of sustained protesting at the US White House against the Keystone XL pipeline, with 1,252 people arrested, civil disobedience has now spread to Canada, home of the tar sands. Yesterday, around 500 people protested in Ottawa against Canada's controversial tar sands; 117 were arrested as they purposefully crossed a barrier separating them from the House of Commons in an act of civil disobedience.


Activists worldwide push for leaving the fossil fuel age behind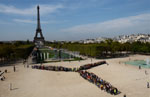 (09/25/2011) On six continents, in over 75 percent of the world's countries, people came out en masse yesterday to attend over 2,000 events to demonstrate the power of renewable energy to combat global climate change. As apart of the 'Moving Planet' campaign organized by 350.org, activists created a giant human-windmill in Paris, gave out bike lessons in Buenos Aires, practiced evacuation measure in the Pacific island of Tuvalu imperiled by rising sea levels, and marched in Cape Town for a strong agreement at the next UN climate meeting hosted in Durban, South Africa.


U.S. Lacey Act, programs in Rwanda and Gambia, awarded for forest protection

(09/23/2011) Forest policies in the United States, Rwanda, and Gambia won U.N. backed awards for contributing to efforts to protect and sustainably manage forests.


New US stamp seeks to raise money for endangered species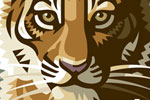 (09/20/2011) As of today, buying a stamp may help save some of the world's most beloved and endangered species. The US Postal Service has released a new stamp that will raise money for the Multinational Species Conservation Funds (MSCF) which works to save tigers, rhinos, great apes, marine turtles, and elephants. The new stamp sports the image of an Amur tiger cub, a subspecies of the tiger the Amur tiger (Panthera tigris altaica) is listed as Endangered by the IUCN Red List.


Sea turtle deaths in U.S. waters reduced 90%, but shrimp trawling accounts for 98% of kill

(09/14/2011) The number of sea turtles accidentally caught and killed in United States coastal waters has declined by an estimated 90 percent since 1990, reports a new study published in the journal Biological Conservation. The authors, including researchers at Duke University and Duke University, say regulations to reduce bycatch are responsible for the decline.


Conserving and Valuing Ecosystem Services and Biodiversity: Economic, Institutional and Social Challenges

(09/11/2011) Conserving and Valuing Ecosystem Services and Biodiversity: Economic, Institutional and Social Challenges provides a much needed survey reflecting upon recent institutional experience yielding analysis that concludes that there exists financially rigorous rationale to justify conservation of biodiversity for economic reasons, above and beyond the usual rationale of conservation only for biodiversity, spiritual or ethical reasons.


Climate test for Obama: 1,252 people arrested over notorious oil pipeline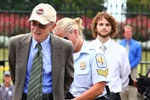 (09/06/2011) Two weeks of climate disobedience at the White House ended over the weekend with 1,252 people arrested in total. Activists were protesting the controversial Keystone XL pipeline in an effort to pressure US President Barack Obama to turn down the project. If built the pipeline would bring oil from Alberta's tar sands through six US states down to Texas refineries. While protestors fear pollution from potential spills, especially in the Ogallala Aquifer which supplies water to millions, the major fight behind the pipeline is climate change: Canada's tar sands emit significantly more carbon than conventional sources of oil.


Organic farming can be more profitable in the long-term than conventional agriculture

(09/01/2011) Organic farming is more profitable and economically secure than conventional farming even over the long-term, according to a new study in Agronomy Journal. Using experimental farm plots, researchers with the University of Minnesota found that organic beat conventional even if organic price premiums (i.e. customers willing to pay more for organic) were to drop as much as 50 percent.


The heroic wolf: are wolves the key to saving the Canada lynx?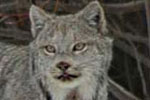 (08/31/2011) In 2000 the Canada lynx (Lynx canadensis) was listed as threatened under the US Endangered Species Act (ESA). While remaining stable in Canada and Alaska, the Canada lynx population had essentially collapsed in much of the continental US, excluding Alaska. Aside from habitat loss, one of the main factors imperiling the medium-sized wild cat was a decline in prey, specifically snowshoe hares (Lepus americanus). Researchers have now come up with an innovative way to aid hungry lynx in the US: wolves.


Featured video: debating the tar sands pipeline as arrests mount

(08/30/2011) As arrests over a two week long civil action against the Keystone Pipeline XL rise to nearly 600 people, Bill McKibben, head of 350.org, debated Robert Bryce, Manhattan Institute for Policy Research, on the issue on PBS.


New seabird discovered from Hawaii, but no one knows where it lives

(08/30/2011) Researchers have uncovered a new seabird native to Hawaii stuffed in a museum. Originally identified as a smaller variation of a little shearwater (Puffinus assimilis), DNA tests showed that the bird, which was collected over four decades ago, was in fact a unique species. Named Bryan's shearwater (Puffinus bryani), the fate of this bird in the wild remains unknown.


Picture of the day: activists rally at White House against tar sands pipeline

(08/29/2011) A two week long civil action is taking place in front of the White House in an attempt to convince the Obama Administration to turn down the Keystone Pipeline XL, which would bring oil from Alberta's tar sands to the US market.


FBI questioned over ties with corrupt official

(08/25/2011) Activists are questioning the FBI over the agency's rental of office space in a building owned by the family of a controversial Malaysian official.


Over 100 protestors arrested as civil action begins against tar sands pipeline to US

(08/22/2011) In the first two days of a planned two week sit-in at the White House in Washington DC, over 100 activists against the Keystone XL pipeline have been arrested, reports Reuters. If approved by the Obama Administration, the 1,700 mile pipeline would bring around 700,000 barrels of oil daily from Canada's notorious tar sands to oil refineries in Texas.


World nations see six all-time record high temperatures, no lows so far in 2011

(08/16/2011) Eight months into the year, six nations have seen record high temperatures, including Kuwait, Iraq, Armenia, Iran, and Republic of the Congo, reports Jeff Master's Wunderblog. To date no record lows have been recorded in any country in the world so far. This is similar, though not quite as extreme, to last year when twenty countries broke all time highs with none hitting an all time low.


Shell spills over 50,000 gallons of oil off Scotland

(08/16/2011) Yesterday, Royal Dutch Shell estimated that to date 54,600 gallons of oil had spilled into the North Sea off the east coast of Scotland, spreading some 19 miles wide (30 kilometers) at its maximum. While the company stopped the initial leak on Thursday, it has now announced that the oil has found a 'second pathway' and is still leaking into the sea around 84 gallons a day.


Arctic open for exploitation: Obama administration grants Shell approval to drill

(08/08/2011) Less than a year and a half after the oil spill in the Gulf of Mexico, the Obama administration has bucked warnings from environmentalists to grant preliminary approval to oil giant, Royal Dutch Shell, to drill off the Arctic coast. Exploratory drilling will occur just north of the western edge of the Arctic National Wildlife Refuge (ANWR) in the Beaufort Sea, home to bowhead and beluga whales, seals, walruses, polar bears, and a wide variety of migrating birds.


Chart: US suffers record drought

(08/01/2011) An exceptional drought is still scorching major parts of Texas, New Mexico, Oklahoma, and Louisiana. A new report from the National Drought Mitigation Center finds that over July, nearly 12 percent of the US saw exceptional drought conditions, the highest record since monitoring began a dozen years. Exceptional drought is the worst possible on a 5-scale drought scale.


Adaptation, justice and morality in a warming world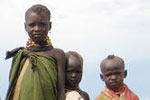 (07/28/2011) If last year was the first in which climate change impacts became apparent worldwide—unprecedented drought and fires in Russia, megaflood in Pakistan, record drought in the Amazon, deadly floods in South America, plus record highs all over the place—this may be the year in which the American public sees climate change as no longer distant and abstract, but happening at home. With burning across the southwest, record drought in Texas, majors flooding in the Midwest, heatwaves everywhere, its becoming harder and harder to ignore the obvious. Climate change consultant and blogger, Brian Thomas, says these patterns are pushing 'prominent scientists' to state 'more explicitly that the pattern we're seeing today shows a definite climate change link,' but that it may not yet change the public perception in the US.


Climate activist sentenced to 2 years in jail for civil disobedience

(07/27/2011) Yesterday a federal court in Salt Lake City, Utah convicted climate activist Tim DeChristopher of defrauding the US government, sentencing him to two years in jail and a fine of $10,000, reports the Associated Press. In December 2008, Tim DeChristopher, won the mineral rights for 22,500 acres of US Interior Department land at a Bureau of Land Management auction with a $1.8 million bid. The only problem was: DeChristopher did not have the money to pay for his bid nor did he ever intend to pay for his drilling rights. Instead, he was committing civil disobedience in order to draw attention to the oil industry and government's complacence on global climate change; in his words, DeChristopher meant to 'expose, embarrass, and hold accountable the oil industry to the point that it cut into their $100 billion profits'. However, his actions have now landed him in jail.


US House Republicans propose to eliminate migratory bird conservation act

(07/25/2011) The US House of Representatives has proposed an environmental spending bill that strips funds from many environmental agencies, including eliminating altogether the Neotropical Migratory Bird Conservation Act. The vote has been denounced by House Democrats.


Yellowstone burning: big fires to hit world's first national park annually by 2050

(07/25/2011) An icon of conservation and wilderness worldwide, Yellowstone National Park could see its ecosystem flip due to increased big fires from climate change warn experts in a new study in the Proceedings of the National Academy of Science (PNAS). A sudden increase in large fires—defined as over 200 hectares (500 acres)—by mid-century could shift the Yellowstone ecosystem from largely mature conifer forests to younger forests with open shrub and grasslands.


U.S. park to reopen after massive peat forest fires

(07/24/2011) Authorities are reopening Okefenokee National Wildlife Refuge in Georgia five weeks after the 402,000-acre swamp was closed due to a massive forest fire sparked by a lightning strike during the state's severe drought.


Photo: six new mini-moths discovered

(07/19/2011) Researchers have discovered six new species of moth from Central America, according to a new paper in Zoo Keys. The moths belong to the primitive Yponomeutidae family, which are commonly known as ermine moths, since some of the species' markings resemble the coat of the ermine.


Decline in top predators and megafauna 'humankind's most pervasive influence on nature'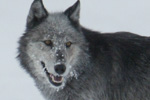 (07/14/2011) Worldwide wolf populations have dropped around 99 percent from historic populations. Lion populations have fallen from 450,000 to 20,000 in 50 years. Three subspecies of tiger went extinct in the 20th Century. Overfishing and finning has cut some shark populations down by 90 percent in just a few decades. Though humpback whales have rebounded since whaling was banned, they are still far from historic numbers. While some humans have mourned such statistics as an aesthetic loss, scientists now say these declines have a far greater impact on humans than just the vanishing of iconic animals. The almost wholesale destruction of top predators—such as sharks, wolves, and big cats—has drastically altered the world's ecosystems, according to a new review study in Science. Although researchers have long known that the decline of animals at the top of food chain, including big herbivores and omnivores, affects ecosystems through what is known as 'trophic cascade', studies over the past few decades are only beginning to reveal the extent to which these animals maintain healthy environments, preserve biodiversity, and improve nature's productivity.


NASA image: hotter lows and hotter highs in the US

(07/13/2011) New images show just how much US temperatures in July and January have changed recently as the nation feels the impact of global climate change. Dubbed the 'new normals' of US climate, the maps focus on July maximums – typically the hottest month of the year – and January minimums – typically the coldest month. While both July highs and January lows warmed recently, January lows saw the biggest jump.


Endangered species trafficking: What did Gibson Guitar know?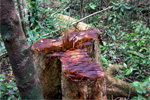 (07/07/2011) A motion filed last month by the U.S. Department of Justice alleges Gibson Guitar knew it was trafficking in endangered timber when it was busted by the U.S. Fish and Wildlife Service in November 2009, reports the Environmental Investigation Agency (EIA).


Last search for the Eskimo curlew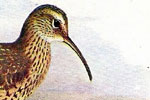 (06/29/2011) The Eskimo curlew is (or perhaps, 'was') a small migratory shorebird with a long curved beak, perfect for searching shorelines and prairie grass for worms, grasshoppers and other insects, as well as goodies including berries. Described as cinnamon-colored, the bird nested in the Arctic tundra of Alaska and Canada during the summer and in the winter migrated en masse as far south as the Argentine plains, known as the pampas. Despite once numbering in the hundreds of thousands (and perhaps even in the millions), the Eskimo curlew (Numenius borealis) today may well be extinct. The US Fish and Wildlife Service (USFWS) has decided to conduct a final evaluation of the species to determine whether its status should be moved from Critically Endangered to Extinct, reports Reuters.


U.S. tribes to explore forest carbon opportunities

(06/22/2011) Tribes in Washington state will participate in a pilot project to test the feasibility of developing forest carbon projects on tribal lands, reports EcoAnalytics, a carbon advisory firm involved in the deal.


Record dead zone projected due to Midwest floods

(06/16/2011) Flooding in the Midwest is likely to cause the largest-ever dead zone in the Gulf of Mexico, reports the National Oceanic and Atmospheric Administration (NOAA).


NASA picture of largest fire in Arizona history

(06/14/2011) NASA released a satellite image of the Wallow Fire that has become the largest fire in Arizona history.


Could palm oil help save the Amazon?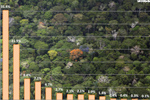 (06/14/2011) For years now, environmentalists have become accustomed to associating palm oil with large-scale destruction of rainforests across Malaysia and Indonesia. Campaigners have linked palm oil-containing products like Girl Scout cookies and soap products to smoldering peatlands and dead orangutans. Now with Brazil announcing plans to dramatically scale-up palm oil production in the Amazon, could the same fate befall Earth's largest rainforest? With this potential there is a frenzy of activity in the Brazilian palm oil sector. Yet there is a conspicuous lack of hand wringing by environmentalists in the Amazon. The reason: done right, oil palm could emerge as a key component in the effort to save the Amazon rainforest. Responsible production there could even force changes in other parts of the world.


Salmon-Crested Cockatoo to be protected under ESA

(05/27/2011) The salmon-crested cockatoo is now listed as a threatened species under the Endangered Species Act (ESA). Native to islands in eastern Indonesia, the parrot is at risk due to logging in its lowland rainforest habitat, the conversion of forest to agricultural lands, and the domestic and international pet trade.



Page 1 | Page 2 | Page 3 | Page 4 | Page 5 | Page 6 | Page 7 | Page 8 | Page 9 | Page 10 | Page 11 | Page 12 | Page 13 | Page 14 | Page 15 | Page 16 | Page 17 | Page 18 | Page 19 | Page 20 | Page 21 | Page 22