News articles on united states

---
Mongabay.com news articles on united states in blog format. Updated regularly.





Fit with tiny backpacks, songbirds reveal speed of migration at 311 miles a day


(02/12/2009) Using extra tiny geo-locator backpacks, researchers have tracked songbirds' seasonal migrations for the first time, according to research published in Science . The researchers discovered that these beloved birds fly faster and further than anyone ever imagined. The data taken from the geo-locators surprised everyone. Stutchbury and her team discovered that during their migrations between Pennsylvania and South America songbirds flew more than 311 miles a day, three times higher than previous estimates.


Global warming drives birds north

(02/11/2009) Nearly 60 percent of the 305 species found in North America in winter have shifted their ranges northward by an average of 35 miles, according to an assessment by the Audubon Society.


Obama blocks offshore oil drilling for now

(02/11/2009) The Obama administration has shelved a plan by the Bush Administration to open U.S. coastal waters to oil and gas drilling. The proposal, put forth on the last business day of the Bush Administration, had been vehemently opposed by environmental groups.


As sea ice retreats, swathe of Arctic closed to fishing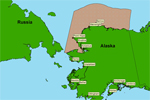 (02/06/2009) The North Pacific Fishery Management Council (NPFMC) voted unanimously to close off more than 150,000 square nautical miles of the Arctic sea to commercial fishing. The decision, welcomed by an array of environmentalists and industry groups, is a preventative measure to protect fisheries that have become more accessible as a result of declining sea ice in the Arctic. It is the first time that the federal government has closed a fishery due to climate change instead of over-fishing, says supporters of the ban.


Boy Scouts of America have logged 34,000 acres of forest in 20 years

(02/06/2009) A nationwide review of the Boy Scouts of America by Hearst newspapers has shown that one-third of Boy Scouts' councils have been involved in logging to raise funds for the beleaguered organization.


Gravitational effects may boost sea level rise by 25% along U.S. coast

(02/05/2009) The melting of the West Antarctic Ice Sheet could cause sea level to rise more than previously predicted for some regions, including the U.S. coastline, report researchers writing in the journal Science.


Cellulosic ethanol healthier, better for the environment, than corn ethanol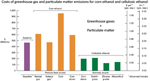 (02/03/2009) Ethanol produced from switchgrass, prairie biomass, and Miscanthus will reduce the environmental and health impacts of expanded biofuels production relative to using corn as a feedstock, report researchers writing in the journal Proceedings of the National Academy of Sciences.


Wind energy jobs now exceed coal mining jobs

(02/01/2009) Wind industry jobs now outnumber those in coal mining, reports CNNMoney.


California faces severe drought

(01/30/2009) California appears to be on track for its worst drought since the early 1990s, warned the state's Department of Water Resources (DWR) following its survey of snowpack and other water resources.


Gore pushes for avoided deforestation to save rainforests during testimony

(01/29/2009) In testimony before the Senate Foreign Relations Committee on Wednesday, former Vice President Al Gore urged lawmakers to move swiftly on a cap-and-trade climate bill as well as the economic stimulus package. Among many recommendations, Gore repeatedly emphasized the importance of forest conservation in fighting climate change, mentioning "deforestation" more than a dozen times.


Americans building fewer McMansions

(01/27/2009) New home size is shrinking in the U.S., reports the Wall Street Journal.


Obama pushes for better mileage standards

(01/27/2009) President Obama has moved to allow states set automobile emission rules, opening the door for more fuel efficient vehicles. Monday Obama signed a memorandum requiring the Environmental Protection Agency (EPA) to reconsider California's application to set tighter auto emissions and fuel efficiency standards than required under federal law. Should the waiver be granted, automakers would be forced to sell more fuel efficient vehicles if they want to do business in the state.


Climate change killing forests in the western U.S.

(01/22/2009) Tree death rates in old-growth forests of the western United States have more more than doubled in recent decades likely because of regional climate warming, report researchers writing in the journal Science.


Reindeer, a symbol of the holidays, is under increasing threat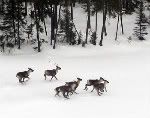 (12/26/2008) Reindeer are beloved in the holiday season for the mystical role they play in guiding Santa from the North Pole to the world's chimneys. However, according to a new book, reindeer, more commonly referred to as caribou, face increasing pressures from a variety of sources. The new book entitled, Caribou and the North: A Shared Future, draws an intimate portrait of the only deer species where both male and females sport horns, while outlining the dangers which may lead these unique animal to become globally endangered.


Visiting New Mexico's Crane festival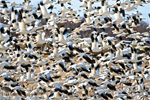 (12/21/2008) It's six in the morning; the Southwest sky is rich in hues of yellow and red, yet despite the warm colors the air is cold and brisk enough that my toes have begun to go numb. We have been waiting nearly a half-hour for the light and warmth of morning to wake-up thousands of cranes and tens of thousands of snow geese. But so far, despite the glimmer growing across the sky, there isn't a bird in sight. Every winter cranes and snow geese migrate from Montana, Idaho, Canada, and Alaska to Bosque del Apache, a National Wildlife Refuge in Central New Mexico. For the past twenty-one years the refuge has celebrated the bird migration with a Festival of the Cranes. People travel from around the state (and country) to see the Southwest skies fill with birds. The festival lasts a week and includes educational stands, social gatherings, tours, hikes, and speakers on natural history and the environment. For this one week the small town of Socorro becomes overrun with birders, scientists, and tourists.


Obama pick supports 'Green Jobs' initiative to rebuild economy

(12/18/2008) President-elect Barack Obama's choice of California congresswoman Hilda Solis to head the Labor Department is a boost to the effort to launch a national "Green Jobs" initiative reports The Wall Street Journal.


Observed sea level rise, ice melt far outpaces projections


(12/17/2008) Sea levels will rise faster than previously estimated due to rapid melting of glaciers and ice sheets, according to a U.S government report released at the annual meeting of the American Geophysical Union in San Francisco. The report, titled Abrupt Climate Change, incorporates research published since last year's Intergovernmental Panel on Climate Change (IPCC) report, which drew largely from studies dating up to 2006. Most significantly, Abrupt Climate Change suggests that IPCC estimates for future sea level rise (18-58 cm) are conservative, noting that recent observations on sea level rise and loss of sea ice are far outpacing previous projections.


Corn expansion is hurting ladybugs

(12/15/2008) Expansion of corn acreage to meet ethanol targets is reducing the ability of beneficial insects to control pests, a loss valued at $58 million in the four states studied (Michigan, Iowa, Minnesota and Wisconsin), report researchers writing in the journal Proceedings of the National Academy of Sciences.


Neither slow nor stupid, manatees are killed by boats because they can't hear them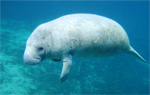 (12/12/2008) Last year 73 manatees were killed by boats in Florida, despite two decades of manatee-related protections. In fact, manatee deaths due to boat collisions have only increased since protections were implanted. A recent study at the Florida Atlantic University has finally revealed why boats are so dangerous to manatees: the manatee cannot run from what it does not hear.


Bank of America will no longer finance mountaintop removal coal mining

(12/04/2008) Bank of America will phase out financing for companies that practice mountaintop removal coal mining, a destructive and controversial method of coal extraction, according to a statement from the banking giant. The policy comes the day after the Environmental Protection Agency — at the behest of the Bush administration — approved a rule that will make it easier for coal companies to dump waste from mountaintop removal mining operations into streams and valleys.


Bush seeks to gut endangered species protections in final weeks

(11/20/2008) The Bush Administration is expected to publish rules that relax protections for endangered species ahead of tomorrow's deadline in order for them to take effect immediately, reports the Associated Press.


Climate change will cost California billions

(11/14/2008) $2.5 trillion of real estate assets in California are at risk from extreme weather events, sea level rise and wildfires expected to result from climate change over the course of a century, according to a new assessment from UC Berkeley researchers.


Monstrous Chinook salmon found in California

(11/14/2008) A fifty-one inch long Chinook salmon, found dead during a salmon survey in Battle Creek by the Department of Fish and Game (DFG), is probably a record for the state of California say Department biologists.


Supreme Court lifts ban on sonar testing, whales lose

(11/12/2008) A Supreme Court decision will allow the Navy to continue its of sonar in training exercises off the coast of California, a defeat for environmental groups who say sonar is harmful to whales, reports the Associated Press.


American fast food is almost entirely made of corn

(11/10/2008) American fast food is almost entirely produced from corn according to a chemical analysis of dishes served at McDonald's, Burger King, and Wendy's. The study is published in the journal Proceedings of the National Academy of Sciences.


In final weeks, President Bush aims to extend his environmental legacy

(11/09/2008) On Tuesday, November 4th, the people of the United States elected a new president, Senator Barack Obama. Many feel a new day is coming on a number of issues, including the environment. However the Bush Administration has 72 days left in its term and appears hopeful to use every one of those to make last-minute changes to environmental rules that will have wide-ranging impacts on the nation's endangered species, air, water, parks, and undeveloped land. As the administration has done since taking office eight years ago, it is working toward such policies—all of them controversial—to benefit industry at the cost of the environment and health safeguards.


Obama may bring leadership, rather than obstruction, to climate change talks

(11/06/2008) The election of Barack Obama as president of the United States may bring a new era of U.S. leadership on climate.


Louisiana cypress mulch industry devastates old-growth forests

(11/05/2008) The cypress forests of Louisiana have suffered much devastation from human development, coastal erosion, and exploitation by the lumber industry. Now, vast tracts are being clear cut for the production of cypress mulch. A new online campaign — saveourcypress.org — is seeking to reform the Louisiana cypress mulch industry.


U.S., Mexico, Canada pledge to save the vaquita from extinction

(10/30/2008) The United States, Mexico, and Canada will work together to conserve the vaquita, the world's smallest, and most endangered, species of cetacean.


Previously unknown fungus may have triggered mass bat die-offs in the U.S.

(10/30/2008) Researchers have identified the fungus that may have been the culprit in mass dief-offs of bats in the northeastern United States during the winter of 2006-2007. The research is published in this week's issue of Science.


U.S. Fish and Wildlife Service program restores bird habitat on farms and ranches

(10/28/2008) Matt Filsinger is driving his white pickup headed northeast from Sterling to look at two of his projects. This self-described introvert speaks enthusiastically about his job. "Ducks, ducks, ducks – that's what I love!" says Filsinger, grinning broadly. Filsinger is a wildlife biologist with the Partners for Fish and Wildlife Program of the U.S. Fish and Wildlife Service. He works with private landowners to set aside land and create attractive habitat for imperiled species. Specifically, he designs wetlands to attract waterfowl. Partners for Fish and Wildlife is a successful program that has been around since 1987. Landowners, including farmers and ranchers, form partnerships with the program because they reap a variety of benefits from it. Nonprofit organizations such as Ducks Unlimited, Audubon and the Rocky Mountain Bird Observatory are also partners. Collaboration between the federal government and private landowners is essential to preserving habitat and species, as 73 percent of the country's land is privately owned, and most wildlife lives on that land.


Yellowstone amphibians in decline due to climate change

(10/27/2008) Climate change appears to be responsible for a "marked drop" in the population of three of four species of amphibian once common to Yellowstone National Park, report researchers writing in Proceedings of the National Academy of Sciences.


Peru gets $25M in debt relief to fund rainforest conservation

(10/22/2008) The U.S. government has agreed to forgive $25 million of Peru's debt in exchange for protecting the country's tropical forests, according to a statement released Monday by the State Department.


Deer enhance biodiversity of reptiles and amphibians in forest areas

(10/21/2008) The presence of deer affects the number of reptiles, amphibians and insects found in forest areas, suggests a new study by researchers at Ohio State University and National Park Service. A higher abundance of deer is associated with greater biodiversity.


Cellulosic biofuels endanger old-growth forests in the southern U.S.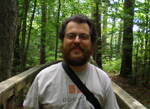 (10/16/2008) Cellulosic biofuel is on its way. This second generation biofuel — so-called because it does not involve food crops — has excited many researchers and policymakers who hope for a sustainable energy source that lowers carbon emissions. However, some believe that cellulosic biofuel may prove less-than-perfect. Just as agricultural biofuels have gone from being considered 'green' to an environmental disaster, some think the new rush to cellulosic biofuel will follow the same course. Scot Quaranda is one of those concerned about cellulosic biofuel's impact on the environment. Campaign director at Dogwood Alliance, which he describes as "the only organization in the Southern US holding corporations accountable for the impact of their industrial forestry practices on our forests and our communities", Quaranda condemns cellulosic biofuels as dangerous to forests "by its very definition".


Tropical wetlands sequester 80% more carbon than temperate wetlands

(10/08/2008) Tropical wetlands store 80 percent more carbon than temperate wetlands, reports a new study that compared ecosystems in Costa Rica and Ohio.


US government: $28 carbon price would raise gas prices by 25 cents

(10/08/2008) A national carbon price under a cap-and-trade system would have a limited impact on gasoline prices, reports a new study by the Congressional Budget Office (CBO). The report estimates that a carbon price of $28 per ton — a bit less than current carbon prices in the European market — would boost gas prices by 25 cents per gallon, while a $200 per ton tax would increase prices by less then $2. The findings suggest that the cost of climate change legislation may be lower than claimed by industry, but also indicate that efforts to curb Americans' driving habitats via a carbon tax or cap-and-trade scheme may be of limited effectiveness. A $2 increase in the price of gas would still leave U.S. fuel prices well below those in most of the world.


99% of Alaska's large glaciers are retreating

(10/07/2008) The bulk of glaciers in every mountain range and island group in Alaska are retreating, thinning, or stagnating, according to a new book by the U.S. Geological Survey (USGS).


U.S. to ban oil drilling in new Arctic reserves for polar bears

(10/07/2008) The U.S. Department of the Interior will designate two Arctic reserves in areas considered critical habitat for polar bears as part of a legal settlement with environmental groups, reports Reuters. The reserves will be off-limits of oil development and must be established by June 30, 2010.


Zoos: Why a Revolution is Necessary to Justify Them

(10/05/2008) Watching a Siberian tiger kill a grey squirrel for a half-hour proved to be one of my most enlightening experiences at a zoo. It was a weekday; I was alone, not even an employee passed by. The tiger pounced on the squirrel, flipped it into the air like a juggler's ball, pinned it and rolled it. A short reprieve from this unlikely encounter and the bloodied, half-crushed squirrel attempted an escape, dragging itself across the grass; the tiger watched curiously, let it go a few feet then pounced again. My whole self suffered over the squirrel's pain and torture while marveling in the same instance at the tiger's power, the ease with which it knocked the rodent along the ground. Here in an institution where nature is faked was a relatively truthful half-hour: nature's brutality, grace, ugliness, awe, beauty, and tragedy were reveled. I never could conclude whether the Asian terror was just playing or if it simply lacked the knowledge (as has been proven with many captive cats) to finish off the squirrel. Either way, it took a long time for the rodent to die.


U.S. needs environmental standards for biofuels

(10/02/2008) The U.S. lacks criteria to ensure that cellulosic ethanol production will not harm the environment, warn scientists writing in the journal Science. The researchers say that with proper safeguards, cellulosic ethanol can help the U.S. meet its energy needs sustainably.


Urban black bears live recklessly compared to their forest counterparts

(09/30/2008) Black bears that live around urban areas weigh more, get pregnant at a younger age, and are more likely to die violent deaths, according to a study by the Wildlife Conservation Society (WCS).


Al Gore calls for "civil disobedience" against new coal plants

(09/28/2008) Former Vice President and Nobel Prize winner, Al Gore, told the audience at the Clinton Global Initiative that the moment had arrived for civil disobedience against new coal plants.


Painted Dog population falls 99%, but community efforts could save species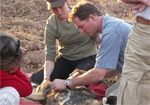 (09/28/2008) The painted dog, or African wild dog, was once found widely across Africa but relentless persecution by humans, coupled with habitat loss and spread of disease from domestic dogs, has driven the population down from 500,000 to less than 5,000 over the past century. The species is now listed as endangered by the IUCN. While the outlook is not good in many countries, there are emerging signs of hope, particularly in Zimbabwe where the efforts of a community-based conservation project has nearly doubled the population of the dog to 700 individuals.


CO2 emissions accelerate 400% as world turns to dirtier fuels

(09/26/2008) Atmospheric carbon dioxide levels rose at a record clip in 2007, according to the Global Carbon Project's annual overview of the greenhouse gas.


Environment at rock-bottom of concerns for American voters

(09/26/2008) In a poll conducted by Gallup asking voters to state their top two reasons for choosing a candidate, one percent said the environment or climate change. The environment was tied with education for being the least given reason.


"Punk-rock" monkey and handbags made from recycled trash inspire conservation in Colombia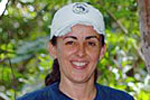 (09/25/2008) A small, but charismatic primate has become the symbol for conservation efforts in an area of threatened forest in northwestern Colombia, says a conservationist who helped pioneer a successful community development program that turns trash into attractive handbags. Rosamira Guillen, Executive Director of the Fundación Proyecto Tití, is working with local communities to protect the endangered Cotton-top tamarin and its tropical dry forest habitat in northwestern Colombia. The effort relies heavily on creating alternative livelihoods for local people who would otherwise collect the squirrel-sized primate for the pet trade or raze its habitat for agriculture. In the process, Fundación Proyecto Tití has created a thriving business that converts plastic bags — a source or mortality among cotton-top tamarins — into fashionable "eco-mochilas" that are now sent all over the world.


U.S. Congress passes legislation to boost solar, wind, and geothermal energy

(09/24/2008) Tuesday the U.S. Senate passed a bill that will extend tax credits on solar power installations through 2016. The House approved the measure Wednesday.


Cutting deforestation can fight climate change, reduce poverty and conflict

(09/24/2008) Forest conservation can play a critical role in efforts to reduce greenhouse gas emissions and alleviate poverty, said a prominent group of politicians, development experts, and environmental NGOs meeting in New York City to discuss U.S. climate policy. Organized by Avoided Deforestation Partners, an international policy group, the meeting sought to establish a strategy to highlight the global impact of deforestation and push for the inclusion of tropical forests in domestic climate policy. Attendees included leaders of WWF, the Nature Conservancy, Conservation International, World Vision, Oxfam, Mercy Corps, Care International, and the Union of Concerned Scientists; former Vice President Al Gore; Wangari Maathai, a Nobel Prize-winning activist from Kenya; Bharrat Jagdeo, president of the South American country of Guyana; and executives from a number of carbon-trading and financial firms. The event was hosted by veteran journalist Dan Rather.


U.S. ignores laws on e-waste disposal

(09/19/2008) U.S. laws for exporting electronic waste (e-waste) are widely ignored, according to a General Accountability Office (GAO) report, which faults the Environmental Protection Agency.



Page 1 | Page 2 | Page 3 | Page 4 | Page 5 | Page 6 | Page 7 | Page 8 | Page 9 | Page 10 | Page 11 | Page 12 | Page 13 | Page 14 | Page 15 | Page 16 | Page 17 | Page 18 | Page 19 | Page 20 | Page 21 | Page 22