News articles on united states

---
Mongabay.com news articles on united states in blog format. Updated regularly.





Business and conservation groups team up to conserve and better manage US's southern forests

(10/15/2009) A new project entitled Carbon Canopy brings together multiple stakeholders—from big business to conservation organizations to private landowners—in order to protect and better manage the United State's southern forests. The program intends to employ the emerging US forest carbon market to pay private forest owners for conservation and restoration efforts while making certain that all forest-use practices subscribes to the standards of the Forest Stewardship Council (FSC).


Curtailing tropical deforestation vital to U.S. interests

(10/08/2009) Curtailing tropical deforestation is vital to U.S. national interests as a cost-effective means to slow climate change, argues a new report issued by the bipartisan Commission on Climate and Tropical Forests. Deforestation accounts for roughly one-sixth of global carbon dioxide emissions, more than the entire transportation sector.


Private U.S. landowners may qualify for carbon payments under proposed legislation

(10/07/2009) Have you ever found yourself wondering what your backyard is worth in carbon? It may seem like a silly question – especially when deforestation in rainforest nations with millions of acres of tropical forest are spewing more CO2 into the atmosphere than any single industry – but small-scale deforestation in the developed world adds up. Now, eight US Senators, who have sponsored a bipartisan bill in the United States to supplement the American Clean Energy and Security Act, aim to prove that small-scale forest projects are nothing to sneeze at.


Americans need to be resolute in protecting our last wild places

(10/07/2009) In Wilderness Warrior, a new and acclaimed biography of Theodore Roosevelt, author Douglas Brinkley says the former Rough Rider's crusade for conservation was perhaps the greatest presidential initiative between the Civil War and World War II. Brinkley credits the 26th president with saving, virtually single-handedly, 234 million acres of public lands through the creation of national parks, forests and monuments, like the Grand Canyon, as well as federal bird reservations and game preserves.


Group of distinguished ecologists ask Obama to help save rainforests

(09/23/2009) A group of distinguished ecologists have asked President Obama to push for the inclusion of tropical forests in climate policy.


New species of ghostshark discovered off California's coast

(09/22/2009) The discovery of Eastern Pacific black ghostshark Hydrolagus melanophasma is notable for a number of reasons. It is the first new species of cartilaginous fish—i.e fish whose skeletons are made entirely of cartilage, such as sharks, rays, and skate—to be described in California water since 1947. It is also a representative of an ancient and little-known group of fish.


Whale skeleton reveals species unknown to science

(09/22/2009) The importance of a whale to the oceanic ecosystem does not end with its life. After dying, a whale's body sinks to the bottom of the ocean and becomes food for many species, some of whom specialize on feeding on these corpses.


Hummer owners view themselves as morally upright

(09/22/2009) For many the Hummer has become a symbol of all that is wrong with America: wastefulness without regard to consequences, entitlement beyond the scope of reason, and individualism to the point of arrogance.


New killer snake invades Florida

(09/22/2009) A new invasive python in Florida may be worse than the species already causing ecological havoc across the Everglades, reports the Miami Herald.


Employing dogs to save endangered species and places, an interview with Megan Parker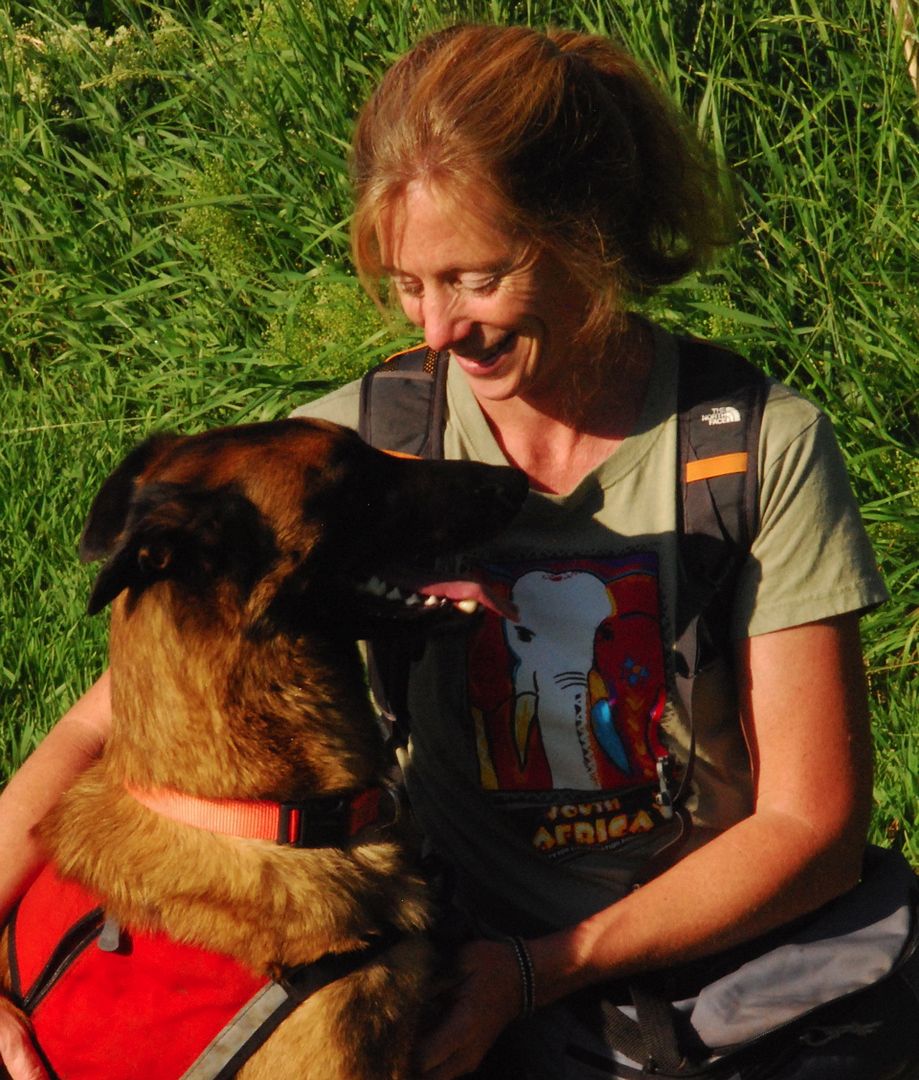 (09/21/2009) For millennia dogs have been helpers to humans: they have herded and protected livestock, pulled sleds, hunted game, led the blind, located people after disasters, and sniffed out drugs. Now a new occupation can be added: conservation aide. Working Dogs for Conservation (WDC) was begun by Megan Parker in 2000: the idea, to use dogs' impeccable scent capabilities for conservation initiatives, appears so logical and useful when Parker talks about it, one is surprised it took environmentalists so long to realize the potential of dogs.


US subsidies of oil and coal more than double the subsidies of renewable energy

(09/21/2009) During the fiscal years of 2002-2008 the United States handed out subsidies to fossil fuel industries to a tune of 72 billion dollars, while renewable energy subsidies, during the same period, reached 29 billion dollars.


Fashion labels drop APP after party highlights the plight of Indonesian forests

(09/21/2009) The fashion world has been rocked: not by the newest designer or the most shocking outfit, but by the continuing destruction of forests in Indonesia. On September 15th, the Rainforest Action Network (RAN) helped open New York City's styling Fashion Week with a party to encourage fashion designers to take a closer look at the paper bags they give customers.


Vlad the Impaler of the bird world now at Bronx Zoo: skewers prey on thorns and barbed wire


(09/15/2009) The loggerhead shrike, also known as the 'butcher bird', employs a feeding strategy that would have been right at home in 15th Century Transylvania. Like the infamous Vlad the Impaler (the brutal prince which Bram Stoker based Dracula off), the loggerhead shrike is truly skilled at impaling. Using its hooked beak to break the spines of insects, lizards, rodents, and even other birds it then impales them on thorns or barbed wire to hold them while it disembodies them. Now, the Wildlife Conservation Society's (WCS) Bronx Zoo has brought the loggerhead shrike into its collection, but the shrike is there to illustrate more than its unique feeding practices.


Japan throws down gauntlet, vows to cut greenhouse gas emissions 25 percent by 2020

(09/07/2009) The new prime minister of Japan, Yukio Hatoyama, has thrown down the gauntlet to other industrialized nations in the lead-up to the UN Climate Change Summit in Copenhagen this December. He had pledged to cut his nation's greenhouse gas emissions 25 percent from 1990 levels (the set date for the Kyoto Treaty) by 2020.


Cartels clear-cutting U.S. national parks for marijuana plantations

(09/07/2009) Marijuana growers are chopping down U.S. national forests to establish plantations for illicit drug production, reports the Wall Street Journal. According to an article written by Stephanie Simon and published September 3rd, the recent border crackdown has pushed marijuana cartels to cultivate crops in the United States rather than risk smuggling from Mexico. National forests are especially targeted, with authorities uncovering marijuana farms in 61 national forests across 16 states so far this year, up from 49 forests in 10 states last year.


Van Jones resigns amid controversy

(09/05/2009) Van Jones, an Obama administration official focused on promoting "green jobs", has resigned amid controversy over past statements, according to the White House.


Sea levels set to rise as Arctic warming replaces millennia long natural cooling cycle


(09/03/2009) According to a new study published in Science the Arctic should be cooling, and in fact has been cooling for millennia. But beginning in 1900 Arctic summer temperatures began rising until the mid-1990s when the cooling trend was completely overcome. Researchers fear that this sudden up-tick in temperatures could lead to rising sea levels threatening coastal cities and islands. "Scientists have known for a while that the current period of warming was preceded by a long-term cooling trend," said lead author Darrell Kaufman of Northern Arizona University. "But our reconstruction quantifies the cooling with greater certainty than ever before."


Political heat rising on climate change, but does the United States feel it?

(09/02/2009) The UN Summit on Climate Change isn't for three months, yet the political temperature has been rising steadily over the summer. The heat is especially focused on the three big players at the summit: China, India, and the United States.


Amid price cuts, companies struggle to make bottled-water profitable

(08/31/2009) Bottled-water makers have cut prices to win back consumers who have switched to tap water as a way to save money and reduce waste, reports the Wall Street Journal.


Retailers Costco and Amazon.com flunk sustainable paper use, WalMart and Target fare little better

(08/27/2009) Every year forests are destroyed for the production of paper: habitat is lost, greenhouse gases are released, species are impacted, and fresh water sources damaged. Some companies have begun to move towards more sustainable paper production, seeking paper sources stamped by the Forest Stewardship Council (FSC) and increasing the use of recycled paper, however other companies in the industry have yet to change their way. The 3rd annual report card conducted by Dogwood Alliance and Forest Ethics focuses both on the companies who continue to make progress toward sustainable paper production—and those who don't.


Environmental disappointments under Obama

(08/24/2009) While the President has been bogged down for the last couple months in an increasingly histrionic health-care debate-which has devolved so far into ridiculousness that one doesn't know whether to laugh or cry-environmental decisions, mostly from the President's appointees have still been coming fast and furious. However, while the administration started out pouring sunshine on the environment (after years of obfuscated drudgery under the Bush administration), they soon began to move away from truly progressive decisions on the environment and into the recognizable territory of playing it safe-and sometimes even stupid.


Little hydroelectric dams become all the rage, but do they harm the environment?

(08/23/2009) Looking for a way to create energy that doesn't contribute to climate change and avoid the usual opposition that comes with building large hydroelectric dams, many energy companies are now pursuing constructing small hydroelectric dams in the wilderness, reports the Wall Street Journal.


No escape from mercury for US fish

(08/20/2009) Between 1998 and 2005, the US Geological Survey conducted tests on fish from 291 rivers and streams across the United States for mercury. Not one fish had escaped mercury contamination. One-quarter of the fish tested contained levels of mercury higher than those deemed safe for humans, and over two-thirds of the fish tested had mercury levels that exceeding those that safe for fish-eating mammals according the Environmental Protection Agency.


Idaho to allow 25 percent of its wolf population to be killed in one season

(08/19/2009) The state of Idaho has set a quota of 220 individuals for the wolf hunting season which begins on September 1st. If the quota a quarter of Idaho's estimated 880 wolves will be killed.


China moves forward on global warming: top scientists recommend emissions peak in 2030


(08/17/2009) In a move that many have seen as a step forward for China in terms of its willingness to combat climate change, the nation's top climatologists have released a report recommending that China begin drawing down greenhouse gas emissions after 2030. The report comes just four months before a widely anticipated global meeting to set up a new international framework to combat climate change in Copenhagen, Denmark.


Sears catalogue continues to harm boreal forest and caribou

(08/17/2009) Sears Holding Company, most known for their ubiquitous catalogues, continues to stall on releasing a more environmental paper policy, according to the nonprofit environmental organization ForestEthics. Sears' long delay to implement a more forest-friendly policy is adding pressure to already threatened caribou populations and deforesting forests in Canada, where the company sources much of its paper.


Pesticide use linked to dying frogs in California

(08/13/2009) Pesticides used by farmers in California's Central Valley could be killing frogs in the Sierra mountains, report researchers.


Boreal forests in wealthy countries being rapidly destroyed

(08/12/2009) Boreal forests in some of the world's wealthiest countries are being rapidly destroyed by human activities — including mining, logging, and purposely-set fires — report researchers writing in Trends in Ecology and Evolution.


Incinerators in China put health of Americans at risk

(08/12/2009) Toxic pollutants from China's trash incinerators are spreading far and wide, putting the health of Chinese citizens in China and Americans in the United States at risk, reports the New York Times.


Climate change will challenge US military

(08/11/2009) US military intelligence analysts claim that climate change will present significant strategic issues around the world. The increased occurrences and severity of storms, droughts, resource shortages, and the spread of disease are all linked to climate change.


Large Trees Declining in Yosemite

(08/07/2009) A recent study by the U.S Geological Survey (USGS) indicates a substantial decline in the number of large-diameter trees in Yellowstone National Park. Between the 1930s and the 1990s there was a 24% decline in large diameter trees.


Kimberly-Clark announces greener wood fiber sourcing, sparking debate between environmentalists

(08/06/2009) Kimberly-Clark Corporation, the maker of Kleenex, Scott and Cottonelle brands, has announced stronger fiber sourcing standards that will reduce the company's impact on forests worldwide. The move comes in response to a long campaign by Greenpeace, an environmental group that is now advising Kimberly-Clark on its forest policy.


Increasing pollution in US beaches

(07/31/2009) A recent water quality assessment by the Natural Resources Defense Council cites that the levels of ocean pollution required more than 20,000 mandatory closing and advisory days at beaches across the United States this year. Pollution and contamination levels have not been diminishing, and this was the fourth consecutive year for beach closures to reach record numbers.


Coal demand cools

(07/30/2009) The U.S. coal sector will need to cut production 50 million tons this year due to falling demand, reports The Wall Street Journal. The cuts come in addition to even larger reductions earlier in the year.


Global warming-induced forest fires to increase health risks in western U.S.

(07/28/2009) Warmer, drier climate in the American West will increase the incidence and severity of forest fires, worsening air quality, reports a new study accepted for publication in the Journal of Geophysical Research - Atmospheres.


U.S. approves logging of 381 acres of primary rainforest in Alaska

(07/17/2009) The Obama administration moved this week to allow clear-cutting of 381 acres (154 ha) of primary temperate rainforest in Alaska's Tongass National Forest, reports the Environmental News Service (ENS).


Smart biofuels that don't hurt people or the environment are possible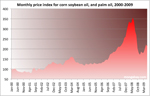 (07/16/2009) Sustainable biofuels can be a reality but only in combination with reductions in fuel demand and increased productivity on existing agricultural lands, argue researchers writing in the journal Science. Five years ago biofuels were seen as a panacea for the world's energy hunger and the need to address climate change, but increased production of biofuels soon contributed to a clutch of problems, including competition with food, resulting in rising prices, and large-scale conversion of rainforests and tropical grasslands for feedstocks, resulting in biodiversity loss and increased greenhouse gas emissions. Environmentalists and scientists condemned many biofuels — including ethanol produced from Midwestern corn ethanol and biodiesel generated from European rapeseed and Southeast Asian palm oil — as a short-sighted energy solution. Some biofuels were found to be even worse for the environment, and more costly, than conventional gasoline. However some researchers remain optimistic that smart biofuel production could help meet energy demand without hurting people or the planet. In a Science Policy Forum piece, David Tilman and colleagues explore some of these options, noting that biofuels can be produced in substantial quantities at low environmental cost


Florida announces python hunt following snake invasion

(07/16/2009) Florida has authorized a cull of Burmese pythons that have invaded the Everglades and other wetland areas, reports the Associated Press.


Birdwatching contributes $36 billion annually to U.S. economy

(07/15/2009) One fifth of Americans are birdwatchers, according to a report released today by the U.S. Fish and Wildlife Service.


New glass could reduce one billion annual bird deaths from U.S. window collisions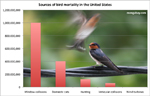 (07/13/2009) The deaths of billions of birds annually due to collision with window glass can be reduced through simple measures including dimming lights in buildings at night, landscaping changes, and using window coverings that make glass more visible to birds, reports a bird expert writing in The Wilson Journal of Ornithology. Conducting experiment with different types of firm on plastics and glass, Daniel Klem Jr., an ornithologist at Muhlenberg College in Allentown, Pennsylvania, found coverings that create visual "noise" can dramatically reduce bird-window collisions without drastically increasing costs or impeding visibility for humans relative to conventional glass. The most effective covering was a new exterior film with evenly spaced ultraviolet (UV)-reflecting and UV-absorbing patterns, which can be seen by birds but not humans.


Photo: Salamander is first 4-legged animal discovered in U.S. in 50 years

(07/09/2009) Researchers have discovered one of the world's smallest salamanders in a road-side creek in Georgia. The amphibian is so unique that it represents the first new genus of four-legged animal discovered in the United States in 50 years.


Best Buy to sell electric bicycles

(07/06/2009) Best Buy will soon start selling "green" vehicles, reporting the Wall Street Journal.


NASA satellite photos reveal Yellowstone's recovery from fires

(06/30/2009) Satellite images released by NASA show a gradual recovery of forests affected by massive fires during the summer of 1988 in Yellowstone National Park. Fires during that hot and dry summer burned nearly 36 percent of the park — some 793,000 of the park's 2,221,800 acres.


More US students tackling science and engineering

(06/25/2009) In 2007 the number of US students enrolling in graduate programs in either science or engineering rose by 3.3 percent, nearly double the increase from the previous year, according to new data collected by The National Science Foundations Division of Science Resources Statistics (SRS). Science programs, excluding engineering, saw a rise of 2.4 percent and added the most students in absolute numbers.


Wind could power the entire world

(06/22/2009) Wind power may be the key to a clean energy revolution: a new study in the Proceedings of the National Academy of Science finds that wind power could provide for the entire world's current and future energy needs.


Scientists call on Obama for 'maximum personal leadership' to combat global warming

(06/22/2009) Twenty leading scientists have called on President Obama "to exercise maximum personal leadership" in tackling the threat posed by climate change.


Commission on Climate and Tropical Forests forms to advise Congress, Obama on forest conservation


(06/18/2009) Leaders in business, government, advocacy, conservation, global development, science and national security have formed a commission to "provide bipartisan recommendations to Congress and the President about how to reduce tropical deforestation through U.S. climate change policies," according to a statement released by the newly established group, named the Commission on Climate and Tropical Forests.


Wolverine Returns to Colorado after 90-year absence

(06/18/2009) A wolverine has been recorded in Colorado for the first time since 1919, reports the Wildlife Conservation Society (WCS).


What is the crop productivity and environmental impact of too much or too little fertilizer?



(06/18/2009) While the use of synthetic fertilizer has greatly increased agricultural production globally—helping to feed a global population that is not slowing down—it has brought with it high environmental costs. Fertilizer runoff has polluted many coastal regions creating 'dead zones' where the ocean is starved of oxygen by the influx of nitrogen. Synthetic fertilizers have also polluted the air with ammonia, and sent emissions of nitrous oxide into the atmosphere, contributing to global warming.


New report predicts dire consequences for every U.S. region from global warming


(06/17/2009) Government officials and scientists released a 196 page report detailing the impact of global warming on the U.S. yesterday. The study, commissioned in 2007 during the Bush Administration, found that every region of the U.S. faces large-scale consequences due to climate change, including higher temperatures, increased droughts, heavier rainfall, more severe weather, water shortages, rising sea levels, ecosystem stresses, loss of biodiversity, and economic impacts.



Page 1 | Page 2 | Page 3 | Page 4 | Page 5 | Page 6 | Page 7 | Page 8 | Page 9 | Page 10 | Page 11 | Page 12 | Page 13 | Page 14 | Page 15 | Page 16 | Page 17 | Page 18 | Page 19 | Page 20 | Page 21 | Page 22