News articles on tropical forests

---
Mongabay.com news articles on tropical forests in blog format. Updated regularly.






Vietnam buys stakes in controversial oil blocks threatening Peru's most vulnerable indigenous people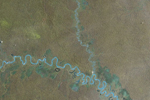 (07/11/2012) Vietnam's state oil and gas company, PetroVietnam Exploration and Production (PVEP), has announced its intention to acquire a major stake in controversial oil operations in the remote Peruvian Amazon. This area, known as Lot 67, is one of the most biodiverse in the world and home to indigenous people living without regular contact with outsiders, sometimes dubbed 'isolated' or 'uncontacted', who could be decimated by contact with oil company workers because they are highly vulnerable to disease.
Google Earth used to discover unknown forest in Angola, scientists find it full of rare birds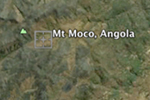 (07/09/2012) An expedition, followed up by some computer hunting on Google Earth, has discovered large remnants of old growth forest, including thriving bird communities, in the mountains of Angola. The Namba Mountains in Angola were expected to contain around 100 hectares of forest, but an on-the-ground survey, coupled with online research, has discovered numerous forest fragments totaling around 590 hectares in the remote mountains, boosting the chances for many rare species.
Making reforestation work in abandoned pasturelands

(07/09/2012) Tropical reforestation is not easy, especially in abandoned pasturelands. But a new study in mongabay.com's open access journal Tropical Conservation Science finds that removing grasses prior to and after planting native tree seeds significantly improves the chances of forests to take root. The study site, located in Mexico's Lacandon rainforest, was covered in an invasive African grass (Cynodon plectostachyus).
Poacher known as 'Morgan' behind devastating massacre at Okapi Wildlife Reserve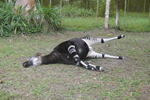 (07/05/2012) Officials have pointed to an infamous elephant poacher known as 'Morgan' as the head of the murderous attack at the Okapi Wildlife Reserve station in the Democratic Republic of the Congo (DRC) late last month. The attack by Morgan and his crew left seven people dead, including two wildlife rangers. The poachers also shot dead 13 captive okapis at the headquarters, which were considered ambassadors for the imperiled forest. One okapi remains alive, but injured and conservationists are not optimistic about its survival. UNESCO and the the NGO Fauna and Flora international have issued an emergency appeal to raise $120,000 dollars within two weeks for the victim's families as well as for rapidly rebuilding the station.
Experts dispute recent study that claims little impact by pre-Columbian tribes in Amazon
(07/05/2012) A study last month in the journal Science argued that pre-Columbian peoples had little impact on the western and central Amazon, going against a recently composed picture of the early Amazon inhabited by large, sophisticated populations influencing both the forest and its biodiversity. The new study, based on hundreds of soil samples, theorizes that indigenous populations in much of the Amazon were tiny and always on the move, largely sticking to rivers and practicing marginal agriculture. However, the study raised eyebrows as soon as it was released, including those of notable researchers who openly criticized its methods and pointed out omissions in the paper, such as no mention of hundreds of geoglyphs, manmade earthen structures, found in the region.
Indigenous tribes occupy Belo Monte dam for over 10 days

(07/03/2012) As of Tuesday, the occupation of Belo Monte dam by indigenous tribes entered its 13th day. Indigenous people, who have fought the planned Brazilian dam for decades, argue that the massive hydroelectric project on the Xingu River will devastate their way of life. According to a statement from the tribes, 17 indigenous villages from 13 ethnic groups are now represented at the occupation, which has successfully scuttled some work on the dam.
India's Western Ghats rainforest declared UNESCO World Heritage Site

(07/03/2012) India's Western Ghats, considered one of the richest biodiversity hotspots in the world, has been dubbed a UNESCO World Heritage Site. In total, 39 different sites in the tropical rainforest—home to Asian elephants, Bengal tigers, lion-tailed macaques, and thousands of other species—have made it under the listing.
Forgotten species: the overlooked Sumatran striped rabbit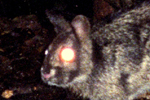 (06/28/2012) When you read the words 'Sumatra' and 'Endangered Species' in the same sentence there is a 99 percent chance that you will be reading about one of four animals: orangutans, tigers, elephants, or rhinos. These big four of Sumatra have become the rallying cry to save the island's ever-dwindling forests. This is not surprising, given that these species include some of the world's most publicly beloved animals and, in addition, they are all considered Critically Endangered by the IUCN Red List. But by dominating the headlines in Sumatra's deforestation crisis, these four species often overshadow the thousands of other species found on the island, many of which also face extinction. In fact when you read the words 'Sumatra' and 'Endangered Species' you will almost certainly not be reading about the Sumatran striped rabbit.
Indonesia eco-newswrap: farmers threaten to immolate themselves over plantation plan

(06/28/2012) Pulau Island farmers are threatening to immolate themselves after the Indonesian Ministry of Forestry has ignored their request to stop a part of their island from being converted into eucalyptus plantations by PT Riau Andalan Pulp and Paper. A letter from the farmers, who are members of the Riau Farmer Union, to Indonesian President Susilo Bambang Yudhoyono received no response, and the activists say 10 of them will travel to the presidential palace in Jakarta on June 25 and burn themselves alive in protest.
Congolese experts needed to protect Congo Basin rainforests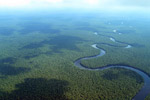 (06/20/2012) This summer, the Democratic Republic of Congo (DRC) is expected to approve a new higher education strategy which the country has developed with the World Bank and other international donors. The shape of this educational reform initiative will be critical to Congo's future in many ways. It could finally offer Congo's long-suffering people a route into the 21st century. It will also help determine the future of the DRC's forests. Nearly half of the Congo Basin's remaining rainforest is in the DRC—yet the critical role of Congolese experts in forestry, agricultural science, wildlife management and other rural sciences in protecting this forest is not widely recognized.
Sarawak tribe calls on German company to walk away from controversial dam

(06/19/2012) Indigenous people from the Malaysian state of Sarawak have sent a letter to the German company, Fichtner GmbH & Co. KG, demanding that the consulting group halt all activities related to the hugely-controversial Baram dam, reports the NGO Bruno Manser Fund. Critics of the dam and it parent project known as the Sarawak Corridor of Renewable Energy (SCORE) initiative, say the hydroelectric dam will displace 20,000 people and flood 40,000 hectares of primary rainforest.
Over 700 people killed defending forest and land rights in past ten years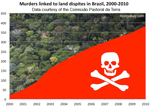 (06/19/2012) On May 24th, 2011, forest activist José Cláudio Ribeiro da Silva and his wife, Maria do Espírito Santo da Silva, were gunned down in an ambush in the Brazilian state of Pará. A longtime activist, José Cláudio Ribeiro da Silva had made a name for himself for openly criticizing illegal logging in the state which is rife with deforestation. The killers even cut off the ears of the da Silvas, a common practice of assassins in Brazil to prove to their employers that they had committed the deed. Less than a year before he was murdered, da Silva warned in a TEDx Talk, "I could get a bullet in my head at any moment...because I denounce the loggers and charcoal producers."
Scientists: if we don't act now we're screwed
(06/07/2012) Scientists warn that the Earth may be reaching a planetary tipping point due to a unsustainable human pressures, while the UN releases a new report that finds global society has made significant progress on only four environmental issues out of ninety in the last twenty years. Climate change, overpopulation, overconsumption, and ecosystem destruction could lead to a tipping point that causes planetary collapse, according to a new paper in Nature by 22 scientists. The collapse may lead to a new planetary state that scientists say will be far harsher for human well-being, let alone survival.
Jaguars photographed in palm oil plantation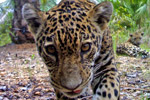 (06/06/2012) As the highly-lucrative palm oil plantation moves from Southeast Asia to Africa and Latin America, it brings with it concerns of deforestation and wildlife loss. But an ongoing study in Colombia is finding that small palm oil plantations may not significantly hurt at least one species: the jaguar. Researchers in Magdalena River Valley have taken the first ever photos of jaguars in a palm plantation, including a mother with two cubs, showing that the America's biggest cat may not avoid palm oil plantations like its Asian relative, the tiger.
Indigenous rights rising in tropical forests, but big gaps remain
(05/31/2012) In the last twenty years, rights for indigenous forest dwellers have expanded significantly, according to a new report by the Rights and Resources Initiative (RRI). Covering nearly thirty tropical forest countries, the report finds that indigenous people now hold rights to 31 percent of the forest land in these countries, rising from 21 percent in 1992. However, landmark land rights for indigenous people remain imperiled by lack of enforcement, land-grabbing, government ambivalence, and industrial development. The report comes less than a month before the Rio+20 Summit on Sustainable Development, a meeting of global leaders that marks two decades since the Rio Earth Summit.
Herp paradise preserved in Guatemala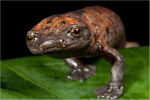 (05/29/2012) Fifteen conservation groups have banded together to save around 2,400 hectares (6,000 acres) of primary rainforest in Guatemala, home to a dozen imperiled amphibians as well as the recently discovered Merendon palm pit viper (Bothriechis thalassinus). The new park, dubbed the Sierra Caral Amphibian Reserve, lies in the Guatemalan mountains on the border with Honduras in a region that has been called the most important conservation area in Guatemala.
Indigenous group paid $0.65/ha for forest worth $5,000/ha in Indonesia
(05/23/2012) A palm oil company has paid indigenous Moi landowners in Indonesian Papua a paltry $0.65 per hectare for land that will be worth $5,000 a hectare once cultivated, according to a new report by the Environmental Investigation Agency (EIA) and Indonesian NGO, Telepak. The report outlines similar disadvantageous deals in timber with the same companies breaking their promises of bringing education and infrastructure.
Growing cardamom impacts forests for decades

(05/17/2012) Over 25 years after people stopped growing cardamom in Sri Lanka's Knuckles Forest Reserve (KFR), the spice crop is still having an impact on the forest, according to a recent study in Forest Ecology and Management. The clearing of understory plants and the use of fertilizers continue to shape the forest in the protected area.
Tribe partners to protect Argentina's most endangered forest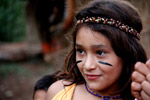 (05/17/2012) Last month, three Guarani communities, the local Argentine government of Misiones, and the UK-based NGO World Land Trust forged an agreement to create a nature reserve connecting three protected areas in the fractured, and almost extinct, Atlantic Forest. Dubbed the Emerald Green Corridor, the reserve protects 3,764 hectares (9,301 acres) in Argentina; although relatively small, the land connects three protected other protected areas creating a combined conservation area (41,000 hectares) around the size of Barbados in the greater Yaboti Biosphere Reserve. In Argentina only 1 percent of the historical Atlantic Forest survives.
Wildlife in the tropics plummets by over 60 percent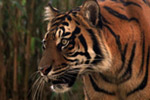 (05/15/2012) In 48 years wildlife populations in the tropics, the region that holds the bulk of the world's biodiversity, have fallen by an alarming 61 percent, according to the most recent update to the Living Planet Index. Produced by the World Wide Fund for Nature (WWF) and the Zoological Society of London (ZSL), the index currently tracks almost 10,000 populations of 2,688 vertebrate species (including mammals, birds, reptiles, amphibians, and fish) in both the tropics and temperate regions.
U.S. car manufacturers linked to Amazon destruction, slave labor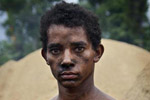 (05/14/2012) According to a new report by Greenpeace, top U.S. car companies such as Ford, General Motors, and Nissan are sourcing pig iron that has resulted in the destruction of Amazon rainforests, slave labor, and land conflict with indigenous tribes. Spending two years documenting the pig iron trade between northeastern Brazil and the U.S., Greenpeace has discovered that rainforests are cut and burned to power blast furnaces that produce pig iron, which is then shipped to the U.S. for steel production.
Can loggers be conservationists?
(05/10/2012) Last year researchers took the first ever publicly-released video of an African golden cat (Profelis aurata) in a Gabon rainforest. This beautiful, but elusive, feline was filmed sitting docilely for the camera and chasing a bat. The least-known of Africa's wild cat species, the African golden cat has been difficult to study because it makes its home deep in the Congo rainforest. However, researchers didn't capture the cat on video in an untrammeled, pristine forest, but in a well-managed logging concession by Precious Woods Inc., where scientist's cameras also photographed gorillas, elephants, leopards, and duikers.
Cambodia suspends economic land concessions

(05/07/2012) Cambodian Prime Minister Hun Sen announced today that Cambodia would be temporarily suspending new economic land concessions and would revoke any concessions from companies involved in illegal logging, the evictions of locals or land-grabbing. The announcement comes two week after the high-profile death of local forest activist, Chut Wutty, who was shot and killed by military police while investigating illegal logging with two journalists.
Exploring Asia's lost world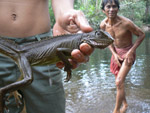 (05/03/2012) Abandoned by NGOs and the World Bank, carved out for rubber plantations and mining by the Cambodian government, spiraling into a chaos of poaching and illegal logging, and full of endangered species and never-explored places, Virachey National Park may be the world's greatest park that has been written off by the international community. But a new book by explorer and PhD student, Greg McCann, hopes to change that. Entitled Called Away by a Mountain Spirit: Journey to the Green Corridor, the book highlights expeditions by McCann into parts of Virachey that have rarely been seen by outsiders and have never been explored scientifically, including rare grasslands that once housed herds of Asian elephants, guar, and Sambar deer, before poachers drove them into hiding, and faraway mountains with rumors of tigers and mainland Javan rhinos.
Forest activist shot dead in Cambodia allegedly over photos of illegal logging

(04/26/2012) Chut Wutty, a prominent activist against illegal logging and deforestation, has been killed in the Koh Kong province of Cambodia. Wutty was shot dead at a military police checkpoint while traveling with two journalists with The Cambodia Daily. The journalists are currently being held for questioning by the military police.
NGO: lifting sanctions on Myanmar must lead to forestry reform

(04/26/2012) Following historic elections, many foreign powers have relaxed or lifted sanctions against Myanmar, also known as Burma. But the Environmental Investigation Agency (EIA) warns that the end of sanctions presents Myanmar and the world with a choice: further plundering of the country's forests for outside markets or large-scale forestry reform.
Oil company Perenco endangering 'uncontacted' indigenous people, says Peru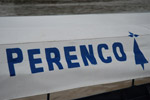 (04/25/2012) The company hoping to exploit the oil deposits slated to transform Peru's economy has been declared to be endangering the lives of indigenous people living in "voluntary isolation" by the country's indigenous affairs department (INDEPA). Perenco, an Anglo-French company with headquarters in London and Paris, is currently seeking approval from Peru's Energy Ministry (MEM) to develop its operations in the Loreto region in the north of the country.
$90 million in corrupt logging money linked to Malaysian Chief Minister, UBS bank
(04/24/2012) Documents under investigation show that around $90 million may have been laundered from logging companies in Sabah to UBS bank accounts linked to high-ranking Malaysian officials, according to the Sarawak Report. Critics of the government say the money is likely kickbacks from logging companies to government officials for the right to log in the state's declining rainforests. Such transactions are alleged to occur typically in the run up to elections.
Featured video: How to save the Amazon

(04/22/2012) The past ten years have seen unprecedented progress in fighting deforestation in the Amazon. Indigenous rights, payments for ecosystem services, government enforcement, satellite imagery, and a spirit of cooperation amongst old foes has resulted in a decline of 80 percent in Brazil's deforestation rates.
For Earth Day, 17 celebrated scientists on how to make a better world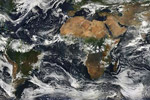 (04/22/2012) Seventeen top scientists and four acclaimed conservation organizations have called for radical action to create a better world for this and future generations. Compiled by 21 past winners of the prestigious Blue Planet Prize, a new paper recommends solutions for some of the world's most pressing problems including climate change, poverty, and mass extinction. The paper, entitled Environment and Development Challenges: The Imperative to Act, was recently presented at the UN Environment Program governing council meeting in Nairobi, Kenya.
Mad frog bonanza: up to 36 new frogs discovered in tiny Madagascar forest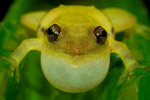 (04/19/2012) A forest less than half the size of Manhattan sports an astounding number of frogs, according to a new paper in Biodiversity Conservation. Two surveys of Madagascar's Betampona Nature Reserve, which covers 2,228 hectares, has uncovered 76 unique frogs, 36 of which may be new to science. To put this in perspective: the U.S. and Canada combined contain just 88 frog species, but cover an area nearly a million times larger than Betampona.
Two new frogs discovered in Philippines spur calls for more conservation efforts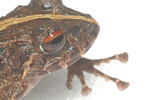 (04/19/2012) Two new frogs have been discovered on the Philippine island of Leyte during a biological survey last year by Fauna and Flora International, which also recorded a wealth of other species. Discovered in November on the island's Nacolod mountain range, the frogs have yet to be named. The Philippines is one of the world's global biodiversity hotspots, yet suffers from widespread deforestation and degradation.
Pictures: Destruction of the Amazon's Xingu River begins for Belo Monte Dam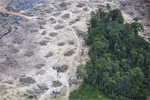 (04/18/2012) The Xingu River will never be the same. Construction of Belo Monte Dam has begun in the Brazilian Amazon, as shown by these photos taken by Greenpeace, some of the first images of the hugely controversial project. Indigenous groups have opposed the dam vigorously for decades, fearing that it will upend their way of life. Environmentalists warn that the impacts of the dam—deforestation, methane emissions, and an irreparable changes to the Xingu River's ecosystem—far outweigh any benefits. The dam, which would be the world's third largest, is expected to displace 16,000 people according to the government, though some NGOs put the number at 40,000. The dam will flood over 40,000 hectares of pristine rainforest, an area nearly seven times the size of Manhattan.
Two-foot-long cloud rat rediscovered after missing for forty years in the Philippines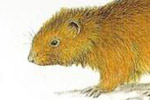 (04/17/2012) Czech computer programmer, Vaclav Rehak, was the first person to see a living Dinagat bushy-tailed cloud rat (Crateromys australis) in nearly forty years, reports GMA News. Rehak was traveling on Dinagat Island with his new wife, Milada Rehakova-Petru, a specialist on Philippine tarsiers, when he stumbled on the rodent, which has only been recorded once by scientists in 1975. Found only on the Dinagat Island, the rodent was feared extinct, but is now imperiled by mining concessions across its small habitat, which is thought to be less than 100 square kilometers.
David vs. Goliath: Goldman Environmental Prize winners highlight development projects gone awry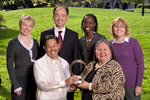 (04/16/2012) A controversial dam, a massive mine, poisonous pesticides, a devastating road, and criminal polluters: many of this year's Goldman Environmental Prize winners point to the dangers of poorly-planned, and ultimately destructive, development initiatives. The annual prize, which has been dubbed the Green Nobel Prize is awarded to six grassroots environmental heroes from around the world and includes a financial award of $150,000 for each winner.
Police hired by loggers in Papua New Guinea lock locals in shipping containers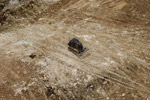 (04/16/2012) Locals protesting the destruction of their forest in Papua New Guinea for two palm oil plantations say police have been sent in for a second time to crack-down on their activities, even as a Commission of Inquiry (COI) investigates the legality of the concession. Traditional landowners in Pomio District on the island East New Britain say police bankrolled by Malaysian logging giant Rimbunan Hijau (RH) have terrorized the population, including locking people in shipping containers for three consecutive nights. The palm oil concessions belongs to a company known as Gilford Limited, which locals say is a front group for RH.
U.S. gobbling illegal wood from Peru's Amazon rainforest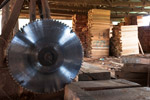 (04/10/2012) The next time you buy wood, you may want to make sure it's not from Peru. According to an in-depth new report by the Environmental Investigation Agency (EIA), the illegal logging trade is booming in the Peruvian Amazon and much of the wood is being exported to the U.S. Following the labyrinthian trail of illegal logging from the devastated forests of the Peruvian Amazon to the warehouses of the U.S., the EIA identified over 112 shipments of illegally logged cedar and big-leaf mahogany between January 2008 and May 2010. In fact, the group found that over a third (35 percent) of all the shipments of cedar and mahogany from Peru to the U.S. were from illegal sources, a percentage that is likely conservative.
Governor of Aceh who signed palm oil permit: plantation in Tripa "morally wrong"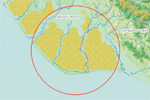 (04/05/2012) The former governor of Aceh, Irwandi Yusuf, told The Sydney Morning Herald today that an oil palm plantation he approved was "not wrong legally, but wrong morally." Irwandi, who is currently seeking re-election, signed off on the hugely controversial plantation in deep peat forest last August, but the issue came to a head this week as satellite images showed a dozen fires burning in the concession area known as Tripa. Environmental groups, which are running an online campaign, warn that the burning is imperiling an important population of Critically Endangered Sumatran orangutans (Pongo abelii).
Featured video: the battle for Tripa is about people too

(04/05/2012) Environmentalists have largely focused on the plight of orangutans as fires burn in Aceh, Sumatra to clear rainforest for a hugely controversial palm oil plantation, however as the video above highlights, local people will also feel the impacts of the destruction of forest for palm oil.
Asia Pulp & Paper loses another customer: Danone
(04/02/2012) French food company, Danone, has suspended all purchases from Asia Pulp & Paper (APP) following a Greenpeace investigation that linked APP to illegal logging of ramin, a protected tree species, on the Indonesian island of Sumatra. Danone is only the most recent company to publicly sever ties with APP following the Greenpeace report, including National Geographic and Xerox among others.
UN: wild teak forests declining

(03/28/2012) Wild teak forests continue to decline, threatening genetic diversity, while commercial planted teak forests are on the rise, according to a new assessment by the Food and Agriculture Organization (FAO). Overall, teak forests have declined by 1.3 percent, or 385,000 hectares, worldwide from 1992 to 2010. Teak (Tectona grandis) is used for a variety of commercial purposes, including outdoor furniture and flooring.
Photos: the aye-aye of frogs rediscovered after 62 years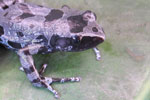 (03/27/2012) A pair of researchers have rediscovered a long-lost frog in the tiny African country of Burundi. Known as the Bururi long-fingered frog (Cardioglossa cyaneospila), the species hadn't been seen for over 60 years—since the Soviet Union tested its first nuclear weapon in 1949—but was rediscovered in Bururi Forest Reserve.
Humans killed off magnificent Australian megafauna, flipping rainforest into savannah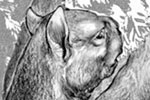 (03/27/2012) The theory that humans, and not climate change, was primarily responsible for the extinction of giant marsupials in prehistoric Australia takes another step forward with a new study in Science. Exploring sediment cores for past evidence of big herbivores, researchers found that the arrival of humans coincided with the loss of a menagerie of magnificent beasts, from giant kangaroos to fearsome marsupial lions and monster birds to Komodo dragon-like reptiles. The decline of this megafauna ultimately led to ecological changes that may have caused Australia's rainforest to become savannah.
Fight illegal logging by going after criminal masterminds
(03/22/2012) Illegal logging has never been a high priority for criminal investigators, but a new report by the World Bank says it should be. Worldwide, the illegal logging epidemic is decimating natural resources, imperiling biodiversity, emitting carbon, and undercutting the livelihoods of local and indigenous people. But the lucrative funds from these ill-gotten gains is just as problematic: top organized criminals rake in $10-15 billion annually from illegal logging and largely use the funds to drive corruption.
Belize enacts moratorium on rosewood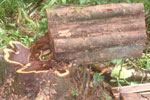 (03/20/2012) The Belizean Government has banned the harvesting and export of rosewood with immediate effect, in response to the widespread clearing of the hardwood species for the Asian market. A government statement released on Friday, March 16th claimed the moratorium was necessary "to carry out an orderly assessment of the situation on the ground and as a first response to regulate the timber trade occurring in southern Belize." The government would subsequently institute "a rigorous regulatory framework throughout the country."





Cambodia sells off national park for city-sized pleasure resorts

(03/19/2012) The Cambodian government has handed over nearly 20 percent of Botum Sakor National Park to a Chinese real-estate firm building a massive casino and resorts in the middle of pristine rainforest, reports Reuters. The city-sized resorts, costing $3.8 billion, will include a 64 kilometers highway, an airport, hotels, and golf courses. Botum Sakur is home to a number of endangered species including the pileated gibbon (Hylobates pileatus) and Asian elephant (Elephas maximus).




Page 1 | Page 2 | Page 3 | Page 4 | Page 5 | Page 6 | Page 7 | Page 8 | Page 9 | Page 10 | Page 11 | Page 12 | Page 13 | Page 14 | Page 15 | Page 16 | Page 17 | Page 18 | Page 19 | Page 20 | Page 21 | Page 22