News articles on tropical forests

---
Mongabay.com news articles on tropical forests in blog format. Updated regularly.






Penan suspend dam blockade, give government one month to respond to demands

(11/15/2012) Members of the Penan tribe have suspended their month long blockade of the Murum dam in the Malaysian state of Sarawak, reports Survival International. However, according to the indigenous group the fight is not over: the departing Penan said the Sarawak government had one month to respond to demands for sufficient compensation for the dam's impact or face another blockade. Over 300 Penan people participated in the blockade, which stopped traffic leading to the construction site.
Featured video: on-the-ground look at Brazil's fight against deforestation

(11/15/2012) A new video by the Guardian takes an on-the-ground look at Brazil's efforts to tackle deforestation in the Amazon. Using satellite imagery, an elite team of enforcement agents are now able to react swiftly to illegal deforestation. The crackdown on deforestation has been successful: destruction of the Amazon has slowed by around 75 percent in the last 8 years.
Gaining from rain: precipitation is an indicator of tropical forest biodiversity

(11/12/2012) Policymakers seeking to conserve forests in southern India should focus on those receiving the highest levels of rainfall, according to new research. Scientists from the Center for International Forestry Research (CIFOR) found rainfall to be the most important environmental determinant of species richness in the Anamalai region of the southern Western Ghats.
Foreign loggers and corrupt officials flouting logging moratorium in the Democratic Republic of Congo
(11/08/2012) In 2002 the Democratic Republic of Congo (DRC) announced a moratorium on commercial logging in a bid to save rapidly falling forests, however a new report by Global Witness alleges that industrial loggers are finding a way around the logging freeze. Through unscrupulous officials, foreign companies are abusing artisanal permits—meant for local community logging—to clear-cut wide swathes of tropical forest in the country. These logging companies are often targeting an endangered tree—wenge (Millettia laurentii)—largely for buyers in China and Europe.
Development halted in crucial wildlife corridor in Malaysia
(11/07/2012) Kenyir Wildlife Corridor in northeast Malaysia is teeming with wildlife: elephants, gibbons, tigers, tapirs, and even black panthers (melanistic leopards) have been recorded in the 60 kilometer (37 mile) stretch of forest. In fact, researchers have recorded over 40 mammal species (see species list below), including 15 threatened with extinction according to the IUCN Red List. When these findings were presented by scientists to the Terengganu state government action followed quickly: all development projects have been halted pending a government study.
Over 100,000 farmers squatting in Sumatran park to grow coffee
(11/06/2012) Sumatra's Bukit Barisan Selatan National Park—home to the Critically Endangered Sumatran rhinos, tigers, and elephants—has become overrun with coffee farmers, loggers, and opportunists according to a new paper in Conservation and Society. An issue facing the park for decades, the study attempted for the first time to determine the number of squatters either living in or farming off Bukit Barisan Selatan National Park, a UNESCO World Heritage Site; the rough census—over 100,000 people—shocked scientists.
New rare frog discovered in Sri Lanka, but left wholly unprotected
(11/05/2012) Sri Lanka, an island country lying off the southeast coast of India, has long been noted for its vast array of biodiversity. Islands in general are renowned for their weird and wonderful creatures, including high percentages of endemic species—and Sri Lanka, where scientists recently discovered a new frog species, is no exception.
Happy Halloween: nine new species of tree-climbing tarantula discovered
(10/31/2012) If you suffer from acute arachnophobia, this is the perfect Halloween discovery for you: a spider expert has discovered nine new species of arboreal (tree-dwelling) tarantulas in the Brazil. Although tarantula diversity is highest in the Amazon rainforest, the new species are all found in lesser-known Brazilian ecosystems like the Atlantic Forest, of which less than 7 percent remains, and the cerrado, a massive savannah that is being rapidly lost to agriculture and cattle ranching.
Rehabilitated orangutans in danger if industrial project proceeds in Borneo
(10/22/2012) The proposed extension of an industrial area in East Kalimantan, Indonesia will likely mean the end of a population of rehabilitated orangutans who reside there, according to the Indonesian environmental group Peduli Teluk Balikpapan. The Kariangau Industrial Area (KIK) will comprise 5,130 hectares of land currently covered by hardwood forests and mangroves when completed, including one third of orangutan habitat in Sungai Wain forest—a crucial portion that is not within the boundaries of the Sungai Wain Protection Forest and therefore not under any governmental protection.
Chinese forest activist arrested for self-publishing books

(10/15/2012) An award-winning forest activist, Liu Futang, is facing trial in China for printing books without the proper licenses, even though he says he gave most of the self-published books away for free. In April, Futang won Best Citizen Journalist in China's Environmental Press Awards for covering deforestation Hainan province on his blog. Seven months later and the 63-year-old, who suffers from diabetes, could face five years in prison.
The world's 25 most endangered primates: nearly a quarter in Madagascar
(10/15/2012) A coalition of conservation groups released the biannual Top 25 Primates list today, including nine species not appearing on the 2010 list, at the UN's Convention on Biological Diversity (CBD) in Hyderabad, India. Madagascar tops the list as home to the most threatened primates, including six on the list. Following Madagascar, Vietnam contains five, Indonesia three, and Brazil two. In all, over half (54 percent) of the world's primates, which have been evaluated, are considered threatened by the IUCN Red List.
UNESCO disturbed by gas plans for Peru's Manu National Park
(10/15/2012) Major concerns about the danger posed by gas exploration in a UNESCO World Heritage site in the Amazon rainforest has prompted UNESCO to promise to lobby the Peruvian government. Manu National Park's biological diversity exceeds "that of any other place on Earth," according to UNESCO's website, and is inhabited by indigenous people living in "voluntary isolation" who could be decimated if they come into contact with gas workers.
Is your Halloween candy linked to rainforest destruction?

(10/11/2012) A campaign by the Cheyenne Mountain Zoo hopes to raise awareness about the link between Halloween candy and deforestation in Indonesia and Malaysia. Employing the images of Critically Endangered orangutans, the zoo urges consumer to only buy candy containing eco-certified palm oil by the Round Table on Sustainable Palm Oil (RSPO).
Dollar General drops APP due to rainforest destruction concerns

(10/11/2012) U.S. retailer Dollar General has stopped sourcing paper products from controversial brand Asia Pulp and Paper (APP), according to the World Wide Fund for Nature (WWF) which has targeted 20 companies for selling APP-sourced tissue and paper towels. APP has been under fire for years for deforestation on the Indonesian island of Sumatra, the last home to the Sumatran tiger (Panthera tigris sumatrae), Sumatran orangutan (Pongo abelii), and Sumatran elephant (Elephas maximus sumatranus), each of which is listed as Critically Endangered by the IUCN Red List.
Indigenous groups re-occupy Belo Monte dam in the Amazon

(10/09/2012) Construction on Brazil's megadam, Belo Monte, has been halted again as around 150 demonstrators, most of them from nearby indigenous tribes, have occupied the main construction site at Pimental. Over a hundred indigenous people joined local fishermen who had been protesting the dam for 24 days straight. Indigenous people and local fishermen say the dam will devastate the Xingu River, upending their way of life.
Appreciating elephant individuality: a new approach to preventing conflicts with humans
(10/09/2012) To prevent conflicts between humans and elephants in developed areas, a new study shows there is much to learn from analyzing Asian elephant behavior at the individual level as opposed to population studies. Researchers have traditionally interpreted elephant behavior at the population level, looking for behavior patterns among elephants of similar ages, group sizes, and genders. Today, field researchers in India are studying elephant behavior at the individual level. Their goal is to appreciate the idiosyncrasies of individual elephants in the hopes of predicting their behavior. Nishant Srinivasaiah, of the Tata Institute of Fundamental Research and lead author of the study, told mongabay.com that it is vital "to get to know our elephants more intimately than ever before and, more importantly, to shift our focus from a population to include its individuals as well."
Cambodia drops case of murdered forest activist, Chut Wutty

(10/08/2012) An investigation into the mysterious death of Cambodian forest activist, Chut Wutty, has been dismissed by the courts, which critics allege is apart of an ongoing cover up. The court decided that since the suspect in Wutty's death, In Rattana, was also dead there was no need to proceed. Chut Witty was shot to death while escorting two journalists to a logging site run by Timbergreen. Wutty, whose death made international news, was a prominent activist against illegal logging in Cambodia.
90 percent of oil palm plantations came at expense of forest in Kalimantan
(10/08/2012) From 1990 to 2010 almost all palm oil expansion in Kalimantan came at the expense of forest cover, according to the most detailed look yet at the oil palm industry in the Indonesian state, published in Nature: Climate Change. Palm oil plantations now cover 31,640 square kilometers of the state, having expanded nearly 300 percent since 2000. The forest loss led to the emission of 0.41 gigatons of carbon, more than Indonesia's total industrial emissions produced in a year. Furthermore the scientists warn that if all current leases were converted by 2020, over a third of Kalimantan's lowland forests outside of protected areas would become plantations and nearly quadruple emissions.
Indigenous blockade expands against massive dam in Sarawak
(10/08/2012) Indigenous people have expanded their blockade against the Murum dam in the Malaysian state of Sarawak, taking over an additional road to prevent construction materials from reaching the dam site. Beginning on September 26th with 200 Penan people, the blockade has boomed to well over 300. Groups now occupy not just the main route to the dam site, but an alternative route that the dam's contractor, the China-located Three Gorges Project Corporation, had begun to use.
Roundtable on Sustainable Palm Oil hits 10 year mark
(10/04/2012) The Roundtable on Sustainable Palm Oil (RSPO) is holding its tenth annual meeting later this month. The initiative, which aims to improve the social and environmental performance of palm oil production through a certification standard, has advanced considerably during that time, moving from an idea to a reality: RSPO-certified palm oil now accounts for 12 percent of global palm oil production. Yet the RSPO is not without controversy. Some palm oil companies say its criteria are too costly to adopt and are therefore discriminatory, while environmental critics argue its bar for "sustainable" palm oil is too low and the loopholes allow producers to claim membership even if they aren't actually producing certified palm oil across all their holdings. Nonetheless the RSPO has support from many of the world's largest palm oil producers, traders, and consumers as well as the biggest NGOs.
NASA satellites catch vast deforestation inside Virunga National Park

(10/03/2012) Two satellite images by NASA, one from February 13, 1999 and the other from September 1, 2008 (see below), show that Virunga National Park is under assault from deforestation. Located in the eastern edge of the Democratic Republic of Congo (DRC) the park has been assailed by entrenched conflict between rebels and government forces, as well as slash-and-burn farming, the charcoal trade, and a booming human population.
Photos: new mammal menagerie uncovered in remote Peruvian cloud forest
(10/03/2012) Every year scientists describe around 18,000 new species, but mammals make up less than half a percent of those. Yet mammal surprises remain: deep in the remote Peruvian Andes, scientists have made an incredible discovery: a rich cloud forest and alpine grassland ecosystem that may be home to no less than eight new mammal species. Although most of these new mammals are currently under study—and have not been officially described yet (a process which can take several years)—lead scientists, Horacio Zeballos of Peru and Gerardo Ceballos of Mexico are certain they have uncovered a small forest, surrounded by deforestation and farmland, that shelters a remarkable menagerie of mammals unknown to scientists until now.
Another journalist attacked in Cambodia for covering illegal logging

(09/27/2012) Two weeks after an environmental journalist was found murdered in the trunk of his car, another journalist has been brutally attacked in Cambodia. Ek Sokunthy with the local paper Ta Prum says he was beaten in his home by three assailants by a pistol and a stick. The attack follows swiftly after the high-profile murder of 44-year-old forest journalist Hang Serei Oudom.
Livelihoods depend on the environment in the Western Ghats

(09/27/2012) In the Uttar Kannada district of the Western Ghats, the livelihood of the average individual depends largely on the well being of the environment. Six months ago, before large-scale mangrove planting of the area, if someone were to walk through the banks of the mangroves in the Western Ghats he would see many fishermen casting their long nets and wires, time and time again noticing pieces of trash such as plastic grocery bags tangled in the nets.
Corruption still plundering forests in Laos for furniture

(09/26/2012) The forests of Lao are still suffering from widespread destruction with the government turning a blind eye to a thriving black market logging trade on the border of Laos and Vietnam, according to an update report by the Environmental Investigation Agency (EIA). Last year, the EIA found that powerful players, including the Vietnamese military, were plundering Laos of its forests for raw logs. Smuggled from Laos into Vietnam, the raw logs are crafted into furniture, which are eventually exported to Europe and the U.S. Now, over a year later a new report finds little has changed.
NGO: Malaysian leader worth $15 billion despite civil-servant salary; timber corruption suspected

(09/19/2012) Abdul Taib Mahmud, who has headed the Malaysian state of Sarawak for over 30 years, is worth $15 billion according to a new report by the Bruno Manser Fund. The report, The Taib Timber Mafia, alleges that Taib has used his position as head-of-state to build up incredible amounts of wealth by employing his family or political nominees to run the state's logging, agriculture, and construction businesses. Some environmental groups claim that Sarawak has lost 90 percent of its primary forests to logging, while indigenous tribes in the state have faced the destruction of their forests, harassment, and eviction.
Scientists name new snake species to criticize mine plans in Panama (photos)
(09/18/2012) While scientists increasingly name new species after celebrities in order to gain much-needed attention for the world's vanishing biodiversity, researchers describing a new snake species from Panama have taken a different route. Dubbing the new serpent, Sibon noalamina ('no to the mine!' in Spanish), the scientists are hoping the multicolored snake's unusual name will draw attention to mining and deforestation issues in Panama's remote Tabasará mountains.
Learning to live with elephants in Malaysia
(09/18/2012) Humans and elephants have a lot in common: both are highly intelligent, intensely social, and both are capable of having a massive impact on their local environments. Given their similarities, it might not be surprising that elephants and human have often run afoul of one another. Conflict between these two great species has probably been going on for thousands of years, but as human populations have grown dramatically, elephant populations have been crippled and forced into smaller-and-smaller pockets. No-where is this more true than in Southeast Asia.
Rodents have lowest diversity in primary forests in the Congo

(09/17/2012) For many animal families, diversity and abundance rises as one moves away from human-impacted landscapes, like agricultural areas, into untouched places, such as primary rainforests. However, a new study in mongabay.com's open access journal Tropical Conservation Science, shows that the inverse can also be true. In this case, scientists working in the Democratic Republic of Congo's (DRC) Maskao Forest found that both rodent diversity and abundance was lowest in primary forest.
Extremely rare plant region left unprotected in the Yucatan Peninsula

(09/17/2012) For the first time, scientists have identified the areas of the Yucatan Peninsula that hold the highest concentrations of endangered woody plants, which includes trees, shrubs, and lianas. In doing so they uncovered four key regions, but also noted that the region with the highest concentration of extremely rare plants was left unprotected, according to a new paper in mongabay.com's open access journal Tropical Conservation Science.
Environmental journalist investigating illegal logging murdered in Cambodia

(09/13/2012) Less than five months after high-profile forest activist, Chut Wutty, was killed in Cambodia, an environmental journalist, Hang Serei Oudom, has been found slain in the trunk of his car, possibly murdered with an ax, reports the AFP. Oudum, who worked at the local paper Vorakchun Khmer Daily, was known for writing stories on epidemic of illegal logging in Cambodia, often linking the crime to business people and politicians. The car and body were found in a cashew nut plantation in Ratanakiri province, an area rife with logging.
Bird diversity at risk if 'agroforests' replaced with farmland
(09/13/2012) Agroforests contain much higher levels of bird diversity than their open agricultural counterparts, according to new research from the University of Utah. If large forests and agroforests continue to be replaced by simple open farms, bird communities will become much less specialized and entire groups may become extinct. Important roles for birds, such as pollination, pest control or seed dispersal, may remain unfilled if ongoing trends toward open agriculture continues and biodiversity decreases.
Remarkable new monkey discovered in remote Congo rainforest
(09/12/2012) In a massive, wildlife-rich, and largely unexplored rainforest of the Democratic Republic of the Congo (DRC), researchers have made an astounding discovery: a new monkey species, known to locals as the 'lesula'. The new primate, which is described in a paper in the open access PLoS ONE journal, was first noticed by scientist and explorer, John Hart, in 2007. John, along with his wife Terese, run the TL2 project, so named for its aim to create a park within three river systems: the Tshuapa, Lomami and the Lualaba (i.e. TL2), a region home to bonobos, okapi, forest elephants, Congo peacock, as well as the newly-described lesula.
Pictures: Bolivian park may have the world's highest biodiversity
(09/12/2012) With over 90 species of bat, 50 species of snake, 300 fish, 12,000 plants, and 11 percent of the world's bird species, Madidi National Park in Bolivia may be the world's most biodiverse place, according to new surveys by the the Bolivian Park Service (SERNAP) with aid from the Wildlife Conservation Society (WCS).
Photos: camera traps capture wildlife bonanza in Borneo forest corridor
(09/10/2012) Camera traps placed in a corridor connecting two forest fragments have revealed (in stunning visuals) the importance of such linkages for Borneo's imperiled mammals and birds. Over 18 months, researchers with the Sabah Wildlife Department (SWD) and the Danau Girang Field Centre (DGFC) have photographed wildlife utilizing the corridor located in the Lower Kinabatangan Wildlife Sanctuary in Malaysian Borneo.
New contest seeks for-profit efforts to save rainforests

(09/04/2012) The World Wide Fund for Nature (WWF)-Switzerland has kick-started a new contest to award innovative ideas devoted to protecting tropical forests. Focusing on for-profit enterprises, the Tropical Forest Challenge will reward the best idea, startup, and company as voted by the public.
Indigenous groups in Panama wait for UN REDD to meet promises
(08/30/2012) A dispute over the implementation of REDD+ (Reducing Emissions from Deforestation and Degradation) in Panama has pitted the United Nations (UN) against the nation's diverse and large indigenous groups. Represented by the National Coordinator of Indigenous Peoples in Panama (COONAPIP), indigenous groups charge that the UN has failed to meet several pledges related to kick-starting REDD+ with their support, including delaying a $1.79 million payment to the group to begin REDD+-related activities. The on-going dispute highlights the perils and complexities of implementing REDD+, especially concerns that the program might disenfranchise indigenous groups who have long been the stewards of their forest territories.
Recommendations to save India's Western Ghats creates political stir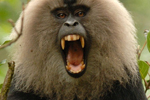 (08/20/2012) A massive expert panel report on the conservation of the Western Ghats has caused a political stir in India. The report, headed by noted ecologist Madhav Gadgil, recommends that the government phase out mining projects, cancel damaging hydroelectric projects, and move toward organic agriculture in ecologically-sensitive sections of the Ghats. The report, which was leaked after the government refused to release it, has yet to be implemented. Recently dubbed a UNESCO World Heritage Site, the Western Ghats is one of India's largest wildernesses and home to thousands of species, many found no-where else.
New bird discovered in Colombia imperiled by hydroelectric project

(08/19/2012) In a little-known dry forest in Colombia, scientists have discovered a new species of bird: the Antioquia wren (Thryophilus sernai). First seen in 2010, scientists photographed the new wren and recorded its vocalizations, from which they determined that the wren was brand new to science, according to a new paper in Auk.
Key mammals dying off in rainforest fragments
(08/15/2012) When the Portuguese first arrived on the shores of what is now Brazil, a massive forest waited for them. Not the Amazon, but the Atlantic Forest, stretching for over 1.2 million kilometers. Here jaguars, the continent's apex predator, stalked peccaries, while tapirs waded in rivers and giant anteaters unearthed termites mounds. Here, also, the Tupi people numbered around a million people. Now, almost all of this gone: 93 percent of the Atlantic Forest has been converted to agriculture, pasture, and cities, the bulk of it lost since the 1940s. The Tupi people are largely vanished due to slavery and disease, and, according to a new study in the open access journal PLoS ONE, so are many of the forest's megafauna, from jaguars to giant anteaters.
Belo Monte mega-dam halted again by high Brazilian court, appeal likely but difficult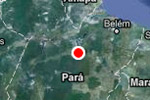 (08/15/2012) A high federal court in Brazil has ruled that work on the Belo Monte dam in the Brazilian Amazon be immediately suspended. Finding that the government failed to properly consult indigenous people on the dam, the ruling is the latest in innumerable twists and turns regarding the massive dam, which was first conceived in the 1970s, and has been widely criticized for its impact on tribal groups in the region and the Amazon environment. In addition the Regional Federal Tribunal (TRF1) found that Brazil's Environmental Impact Assessment was flawed since it was conducted after work on the dam had already begun.
Evidence of 'isolated' indigenous people found in Peru where priest is pushing highway

(08/14/2012) Evidence of indigenous people living in "voluntary isolation" in a remote part of the Amazon has been found where an Italian Catholic priest is campaigning for Peru's government to build a highway. The discovery is controversial because the priest has questioned the existence of the isolated people, sometimes referred to as uncontacted, who live without regular contact with anyone else.
King of the jungle: lions discovered in rainforests

(08/13/2012) Calling the African lion (Panthera leo) the 'king of the jungle' is usually a misnomer, as the species is almost always found in savannah or dry forests, but recent photos by the Germany-based Nature and Biodiversity Conservation Union (NABU) document lions in Ethiopian rainforests. Taken in the Kafa Biosphere Reserve, the photos show a female lion hiding out in thick montane jungle.
Burning forests in Southeast Asia increases mortality rates in the region
(08/13/2012) Clearing forests and other vegetation with fire in Southeast Asia can kill, according to a new study in Nature Climate Change. The research found that fire-induced air pollution, including fine particulates and a rise in ozone, could be linked to thousands of deaths during El Nino years when dry conditions worsen human-set fires. The pollution was found to be worst over Malaysia and Indonesia, the latter where the vast majority of the fires are set.
Turning gorilla poachers into conservationists in the Congo [warning: graphic photos]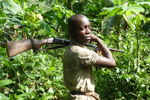 (08/13/2012) Although founded only four years ago, Endangered Species International-Congo, has ambitious plans to protect dwindling Western gorilla populations and aid local people in the Republic of the Congo. The organization, an offshoot of Endangered Species International (ESI), has been spending the last few years studying the bushmeat trade in Pointe-Noire, the country's second largest city, and developing plans for turning hunters into conservationists.
Hundreds of hotspots burn Tesso Nilo National Park, threatening elephants
(08/08/2012) From June to July, hundreds of fires spread in Tesso Nilo National Park in Indonesia. Based on the data from World Wide Fund for Wildlife (WWF) Program-Riau, fire hotspots reached their peak in the third week of June. As of early July, fires, which were triggered a month earlier, could not be totally extinguished.
Rodent robbers fill role of mega mammals, help spread tropical trees

(08/07/2012) In order to disperse their seeds, large-fruited tropical trees probably relied on massive mammals that roamed the earth over 10,000 years ago. But with giants such as the mastodon now extinct, thieving rodents—who continually excavate and rebury others' seeds—may be filling their role, according to a new study in the Proceedings of the National Academy of Sciences (PNAS).
Cambodia's largest lowland rainforest spared from new land concessions

(08/06/2012) Four economic land concessions have been cancelled in Cambodia's Prey Lang forest, known as the largest intact lowland forest in Southeast Asia, reports the Phnom Penh Post. The economic land concessions, totaling over 40,000 hectares, would have been used for rubber plantations.
Tigers vs. coal in India: when big energy meets vanishing cats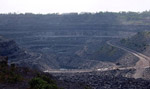 (08/01/2012) Burning coal fuels climate change, causes acid rain, and spreads toxic pollutants into the environment, but now a new Greenpeace report warns that coal may also imperil the world's biggest feline: the tiger. Home to world's largest population of tigers—in this case the Bengal subspecies (Panthera tigris tigris)—India is also the world's third largest coal producer. The country's rapacious pursuit of coal—it has nearly doubled production since 2007—has pushed the industry into tiger territory, threatening to destroy forests and fragment the tiger's already threatened population.




Page 1 | Page 2 | Page 3 | Page 4 | Page 5 | Page 6 | Page 7 | Page 8 | Page 9 | Page 10 | Page 11 | Page 12 | Page 13 | Page 14 | Page 15 | Page 16 | Page 17 | Page 18 | Page 19 | Page 20 | Page 21 | Page 22 | Page 23