News articles on tropical forests

---
Mongabay.com news articles on tropical forests in blog format. Updated regularly.





Have scientists discovered a new primate in the Philippines?


(08/21/2014) Despite some media reports, scientists have not yet discovered a new species of big-eyed, nocturnal primate—known as tarsiers—in the Philippines. Instead what they have discovered is an intriguing population that is genetically-distinct even from nearby relatives, according to a new open-access paper in PLOS ONE.


Running to reforest: communities, NGOs work to save Ugandan reserve in the midst of massive deforestation


(08/21/2014) Stung by massive loss of forest cover in Bugoma central forest reserve, part of a vast chimpanzee habitat in the western part of Uganda, seven private local and international organizations in the east African country have joined hands to raise awareness of forest issues and money for reforestation efforts -- by launching a conservation-themed quarter-marathon.


Next big idea in forest conservation? DNA fingerprinting trees to stem illegal logging


(08/21/2014) As a professor at Texas Tech, Dr. Chuck Cannon has been, among other things, working to create a system of DNA fingerprinting for tropical trees to undercut the global illegal logging trade. 'If we just enforced existing laws and management policies, things would be pretty good, but unfortunately, that is where things fall apart in many tropical countries,' Cannon said.


Looming mining 'tsunami' set to take Africa by storm


(08/20/2014) Africa remains something of an untapped mineral resource, as the vast majority of extraction occurs elsewhere. However, a new report documents a surging tide of foreign interest in mining in Africa and cautions that the sector's unchecked development and expansion could devastate the environment.


Challenging the 'tragedy of the commons': new documentary explores how humans and nature can coexist (VIDEO)


(08/20/2014) In Guatemala, a vast community forest has prospered for centuries despite an ever-growing population, challenging the idea that human inhabitation of an area will inevitably lead to its ecological degradation.


Elephant poaching soars as Sumatran forests turn into plantations


(08/14/2014) There has been a spike in elephant deaths in Sumatra this year, and conversion of rainforest to plantations is one of the main causes. The number of Sumatran elephants poached in the province of Riau so far this year is staggering, with 22 reported kills in the first six months of 2014 compared to 14 for the entirety of 2013.


Indonesia cracks down on illegal burning, investigates more suspect companies


(08/14/2014) Every year, thousands of hectares of Indonesian forest are illegally burned by development companies. However, Indonesia's Minister of Environment, Balthasar Kambuaya, is optimistic that legal charges over such fires can be completed – even though he has just three months left in office.


'Natural Reserves' no more: illegal colonists deforest huge portions of Nicaraguan protected areas


(08/13/2014) In southeastern Nicaragua, abutting the coastal Caribbean town of Bluefields, lie two nature reserves - Cerro Silva and Punta Gorda - that are embroiled in a bitter battle for survival against the speedily encroaching agricultural frontier. The forest is all but decimated here, with disconnected patches whose very existence rests precariously in the hands of its occupiers - both legal and illegal.


Unreal Thailand: stunning wildlife photographed in flooded Khlong Saeng Wildlife Sanctuary


(08/13/2014) If someone told you there was a place where 200 million year old coral reefs had erupted from beneath the sea and were now draped in the oldest rain forest in the world, a place where marbled cats and clouded leopards prowl the sharp crags and their dark caves in search of dead bats and small prey, would you believe them?


Forgotten species: the exotic squirrel with a super tail


(08/13/2014) With among the world's largest tails compared to body-size, the tufted ground squirrel just might be the most exotic squirrel species on the planet. Found only on the island of Borneo, this threatened species is also surrounded by wild tales, including the tenacity to take down a deer for dinner. New research explores the squirrel's monster tail and whether other tales about it may be true.


A paradise being lost: Peru's most important forests felled for timber, crops, roads, mining


(08/12/2014) In 1988, when British environmentalist Norman Myers first described the concept of a "biodiversity hotspot," he could have been painting a picture of the highly threatened Peruvian Andes mountain range. Today, the Andes are an immediate and looming portent of the fate of the Peruvian Amazon rainforest.


An untapped resource: new study finds local people may trump scientists at biodiversity surveys


(08/12/2014) Figuring out what species live in a given area is important to the determination of its conservation importance. Traditionally, these biodiversity assessments have been done directly by scientists via surveys, which can be very time-intensive and expensive. However, a new study found that interviewing people in local communities who are familiar with the species of their regions could be just as effective – and much cheaper.


Indonesia's children see ravaged environment in their future


(08/11/2014) A generation ago, Borneo was one of the wildest places on the planet. But decades of logging and oil palm plantations has changed the landscape of Borneo forever: in fact a recent study found that the island has lost 30 percent of its total forest cover since 1973. In the face of this large-scale environmental destruction, a new study finds that Indonesian Borneo's children have a pessimistic view of their future.


The 90 Percent Diet: reducing our environmental impact by eating less meat


(08/07/2014) In Brian Machovina's life, a serendipitous influence of people and places have all contributed to his current passion for inspiring people to eat less meat. With fewer grazing animals, Machovina's studies show that we could make better conservation and production choices with land that would otherwise be used to raise or feed livestock.


Yellow spots, orange stripes: vivid new frog species discovered in Malaysia


(08/05/2014) Scientists have identified a new species of frog on the Malay Peninsula. The newly named Hylorana centropeninsularis was discovered in a peat swamp and genetic analyses revealed that it is evolutionarily distinct from its stream-dwelling cousins.


Featured video: new documentary highlights the Long March to save the Sundarbans

(08/05/2014) Last fall tens of thousands of Bangladeshis participated in a five day march that took them from the country's capital to the Sundarbans, the world's largest mangrove forest. They marched to protest the proposal to build a coal plant on the edge of the great wetland. Filmmaker, Bratto Amin, was there.


Tin mining, palm oil plantations wreaking havoc on small Indonesian island


(08/04/2014) Belitung, a picturesque island off the east coast of Sumatra, has experienced an uptick in tourism recently due to its unspoiled white sand beaches and turquoise waters. But next to all of the beauty, an environmental tragedy is quietly unfolding: the island's primary forests are being cut down at an alarming rate in favor of mining and palm oil plantations.


Where have all the big animals gone? Indian park devoid of many species, further threatened by forest loss


(08/04/2014) Namdapha National Park is part of the Indo-Myanmar biodiversity hotspot. However, locating many species in the park is becoming increasingly difficult, the region has lost thousands of hectares of forest in the past decade, and studies project the situation may simply worsen in the coming years.


The Philippines: where 'megadiversity' meets mega deforestation


(07/31/2014) Ongoing loss of forest cover in the Philippines places it among the top ten most threatened forest hotspots in the world, with the archipelago ranking fourth, behind Indo-Burma, New Caledonia and Sundaland (a region encompassing Australia and parts of Southeast Asia). According to a report issued by Conservation International, only seven percent of Philippine forests remain intact.


Conservation controversy: are bonobos protected in the right ways and in the right places?


(07/30/2014) Bonobos, endangered great apes, continue to survive in forests south of the Congo River in the DRC, albeit under constant threat of hunting, loss of habitat and the growing demands of an increasing human population. Conservationists have, over the years, tried and tested different conservation strategies to protect the last of the bonobos. And some of these strategies have invited considerable debate.


Deforestation ramping up in Yasuni as Ecuador sets to open up national park to drilling


(07/29/2014) Yasuni National park has been in the conservation spotlight in recent years, with oil drilling threatening the forests and wildlife of this biodiversity hotspot. Recently, disturbance in the park may have ramped up, with satellite data showing a significant increase in deforestation alerts within Yasuni National Park since 2011.


Invasion of the oil palm: western Africa's native son returns, threatening great apes


(07/28/2014) As palm oil producers increasingly look to Africa's tropical forests as suitable candidates for their next plantations, primate scientists are sounding the alarm about the destruction of ape habitat that can go hand in hand with oil palm expansion. A recent study sought to take those warnings a step further by quantifying the overlap in suitable oil palm land with current ape habitat.


Short-eared dog? Uncovering the secrets of one of the Amazon's most mysterious mammals


(07/28/2014) Fifteen years ago, scientists knew next to nothing about one of the Amazon's most mysterious residents: the short-eared dog. Although the species was first described in 1883 and is considered the sole representative of the Atelocynus genus, biologists spent over a century largely in the dark about an animal that seemed almost a myth.


True stewards: new report says local communities key to saving forests, curbing global warming


(07/24/2014) Deforestation is compromising forests around the world, destroying vital habitat and causing greenhouse gases emissions that are contributing to global warming. A new report released today finds a possible solution: protecting forests by empowering the local communities that live within them.


Desperate measures: researchers say radical approaches needed to beat extinctions


(07/24/2014) Today, in the midst of what has been termed the "Sixth Great Extinction" by many in the scientific community, humans are contributing to dizzying rates of species loss and ecosystem changes. A new analysis suggests the time may have come to start widely applying intensive, controversial methods currently used only as "last resort" strategies to save the word's most imperiled species.


Next big idea in forest conservation: Reconnecting faith and forests


(07/24/2014) 'In Africa, you can come across Kaya forests of coastal Kenya, customary forests in Uganda, sacred forest groves in Benin, dragon forests in The Gambia or church forests in Ethiopia...You can also come across similar forest patches in South and Southeast Asia including numerous sacred groves in India well-known for their role in conservation of biological diversity,' Dr. Shonil Bhagwat told mongabay.com.


Rebuilding Kissama: war-torn Angola's only national park affected by deforestation, but refaunation gives hope


(07/24/2014) The story of Kissama National Park is one of perseverance, vision and disaster in waiting. The only functional national park in Angola, a country wracked by war for decades, Kissama (also called Quiçama) lost much of its wildlife, with that which is left still impacted by poaching and deforestation. However, a project is attempting to bring the park back to life.


'A high price to pay': new Indonesian peatland regulation may do more harm than good


(07/22/2014) The Government Regulation on Peatland Ecosystem Protection and Management, initially drafted by the Ministry of Forestry in 2013, is getting mixed acceptance from civil society. On one hand, the regulation would offer more protection to the country's vast peatland areas. However, on the other, some NGOs have slammed the draft as a potential source of new conflicts for local people.


Rare bird paradise protected in war-torn Colombian mountain range (photos)


(07/22/2014) A coalition of conservation groups have established a new protected area in one of Latin America's most neglected ecosystems: the Colombian-side of the Serranía de Perijá mountain range. Following decades of bloody conflict and rampant deforestation, experts say only five percent of rainforest is left on the Colombian side of this embattled mountain range.


Setting the stage: theater troupe revives tradition to promote conservation in DRC


(07/22/2014) Two years ago, environmental artist Roger Peet set off to the Democratic Republic of Congo to support the new Lomami National Park with bandanas that he designed. This time, Peet is back in Congo to carry out a conservation theater project in remote villages near the proposed Lomami National Park.


Surprising habitat: camera traps reveal high mammal diversity in forest patches within oil palm plantations


(07/21/2014) After more than four and a half years of camera trap footage, the results are encouraging: 36 mammal species, of which more than half are legally protected, are prospering in this most surprising of spots: an oil palm plantation in the province of East Kalimantan in Indonesian Borneo.


Is there hope for bonobos? Researchers, NGOs, gov't officials, local communities band together to save iconic ape (Part III)


(07/18/2014) Sankuru Nature Reserve was established in 2007 primarily for bonobo protection. The largest continuous protected great ape habitat in the world, Sankuru is still losing large swaths of forests to burning and other activities, primarily along roads that transect the center of the reserve. However, hope exists, both from human efforts – and from the apes themselves.


Poaching, fires, farming pervade: protecting bonobos 'an enormous challenge' (Part II)


(07/17/2014) Sankuru Nature Reserve in the DRC was established in 2007 to safeguard the 29,000 to 50,000 bonobos that remain in existence. However, while touted as the largest swath of protected continuous great ape habitat in the world, the reserve is still losing thousands of hectares of forest every year. Burning, bushmeat hunting, and agricultural expansion are taking a large toll on the endangered great ape.


Surrounded by deforestation, critically endangered gorillas hang on by a thread


(07/17/2014) The mountain forests at the Nigeria-Cameroon border are home to one of the rarest and most threatened subspecies of African apes – the Cross River gorilla (Gorilla gorilla diehli). Today, fewer than 300 individuals survive in the wild. These occur in 14 small, fragmented populations spread over a 12,000-square kilometer (4,633-square mile) landscape, characterized by rugged, hilly terrain and a matrix of farmlands, villages, and forests.


Will the last ape found be the first to go? Bonobos' biggest refuge under threat (Part I)


(07/16/2014) Bonobos have been declining sharply over the past few decades. In response, several non-profit organizations teamed up with governmental agencies in the DRC to create Sankuru Nature Reserve, a massive protected area in the midst of bonobo habitat. However, the reserve is not safe from deforestation, and has lost more than one percent of its forest cover in less than a decade.


On track to 'go beyond the critical point': Sri Lanka still losing forests at rapid clip


(07/15/2014) During the latter half of Sri Lanka's civl war, between 1990 and 2005, Sri Lanka suffered one of the highest rates of deforestation in the world, losing about 35 percent of its old growth forest and almost 18 percent of its total forest cover. The conflict ended in 2009, and while deforestation has slowed somewhat, Sri Lanka is still losing forest cover at a fast pace.


Attack of the killer vines: lianas taking over forests in Panama


(07/14/2014) A worrying trend has emerged in tropical forests: lianas, woody long-stemmed vines, are increasingly displacing trees, thereby reducing forests' overall ability to store carbon. The study, recently published in Ecology, found several detrimental effects of increased liana presence.


Downturn in shade-grown coffee putting forests, wildlife, people at risk


(07/11/2014) Growing coffee in the shade of forests allows native vegetation to persist, thereby reducing the impact of agriculture on the natural landscape. While production of shade-grown coffee surged in recent decades, it is now experiencing a decline. A recent study analyzed the situation, finding that the growth of consumer demand and changes in coffee agronomy has caused coffee production and management to change drastically.


DRC deforestation escalates despite resource shortages, protests, rape, homicide


(07/10/2014) Road construction, the promise of employment, and the conversion of forest to farmland – the effects of logging tropical forests are often not confined to the boundaries of the concessions, where, in the best case, a timber company has gained legal access to harvest trees. Along the Congo River in the northern Democratic Republic of Congo, recent data showing probable forest loss demonstrate the often-unforeseen consequences of timber harvesting.


Good intentions, collateral damage: forest conservation may be hurting grasslands


(07/10/2014) Trees absorb CO2 and trap carbon molecules, and countless are lost as forests are felled around the world. So why not plant as many as we can? A recent paper suggests otherwise; the planting of more trees through international reforestation schemes may actually be harming tropical grasslands, which harbor endemic species and offer unique ecosystem services.


Next big idea in forest conservation? Rewards for reforestation


(07/10/2014) Susie McGuire and Dr. Edward Louis Jr. are the powerhouse team behind the Madagascar Biodiversity Partnership (MBP), an NGO that involves local residents—both human and primate—in reforestation efforts in Madagascar. A conservation geneticist and veterinarian by training, Ed Louis has discovered 21 lemur species and successfully reintroduced two species of locally extinct lemurs back into the wild.


The last best place no more: massive deforestation destroying prime chimp habitat in Uganda


(07/09/2014) The Kafu River, which is about 180 kilometers (110 miles) long, is part of a vast chimpanzee habitat that includes forest reserves and several unofficial protected areas. However, this region of Uganda is losing a significant portion of valuable chimpanzee habitat, and at least 20 percent of the forest cover along the Kafu River has disappeared since 2001.


An end to India's 'Wild West'? Meghalaya bans coal mining... for now


(07/08/2014) Meghalaya, a state in India's northeast, has thick forests above ground and valuable minerals below. Uncontrolled mining in the area has cleared forests, degraded rivers, and led to many accidents and deaths as few health and safety standards exist for mine workers. A ban effected earlier this year halted all mining in the state, but is set to be reconsidered at a hearing scheduled for August.


Booming populations, rising economies, threatened biodiversity: the tropics will never be the same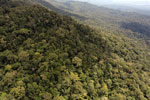 (07/07/2014) For those living either north or south of the tropics, images of this green ring around the Earth's equator often include verdant rainforests, exotic animals, and unchanging weather; but they may also be of entrenched poverty, unstable governments, and appalling environmental destruction. A massive new report, The State of the Tropics, however, finds that the truth is far more complicated.


A fine line: new program predicts when human impact becomes too much


(07/03/2014) Scientists at Stanford University recently unveiled a new modeling program that can predict the response of the environment to the land-use changes of human communities. Using their model, they found that natural resources can support humanity – up to a certain point.


Next big idea in forest conservation? The 'double-edged sword' of democracy


(07/03/2014) Dr. Douglas Sheil considers himself an ecologist, but his research includes both conservation and management of tropical forests. Currently teaching at the Norwegian University of Life Sciences (NMBU) Sheil has authored and co-authored over 200 publications including scholarly articles, books, and popular articles on the subject.


A children's book inspired by murder: the 25th anniversary of 'The Great Kapok Tree'


(07/03/2014) "The Great Kapok Tree" was written by Lynne Cherry in response to the murder of Brazilian environmental activist Chico Mendes, who was assassinated by a rancher in 1988 in Brazil. Mendes' murder was a significant international incident galvanizing support for environmental activists working to protect the Amazon forest.


Horror movie bugs: new wasp species builds nest with the bodies of dead ants


(07/02/2014) If ants made horror movies this is probably what it would look like: mounds of murdered ants sealed up in a cell. The villain of the piece—at least from the perspective of the ants—is a new species of spider wasp, which scientists have aptly dubbed the bone-house wasp (Deuteragenia ossarium) in a paper released today in PLOS ONE.


On the brink of extinction: Javan rhino has new enemy in invasive palm


(07/01/2014) The last of Indonesia's critically endangered Javan rhinoceroses have survived poachers, rapid deforestation and life in the shadow of one of the archipelago's most active volcanoes. But an invasive plant is now posing a new threat to the world's rarest species of rhino.


New report: illegal logging keeps militias and terrorist groups in business


(06/30/2014) Released last week by the United Nations Environment Programme (UNEP) during the first United Nations Environment Assembly in Nairobi, Kenya, a new report found that together with other other illicit activities such as poaching, illegal deforestation is one of the top money-makers for criminal groups like Boko Haram and Al-Shabaab.



Page 1 | Page 2 | Page 3 | Page 4 | Page 5 | Page 6 | Page 7 | Page 8 | Page 9 | Page 10 | Page 11 | Page 12 | Page 13 | Page 14 | Page 15 | Page 16 | Page 17 | Page 18 | Page 19