News articles on timber

---
Mongabay.com news articles on timber in blog format. Updated regularly.





NASA images show expansion of logging in Congo rainforest

(07/15/2007) New high resolution images of logging roads in the Congo region of Africa are helping researchers understand the expansion of industrial logging in Central Africa.


China's paper recycling industry can help shield forests from destruction

(07/15/2007) China's massive paper recycling capacity is helping shield global forests worldwide from destruction by supporting an international market for wastepaper as an alternative to pulpwood, says a new report released by Forest Trends, an international forestry organization. Nevertheless, wastepaper alone is not enough to meet demand from China's growing paper industry.


China calls for sustainable logging by Chinese firms overseas

(07/11/2007) China unveiled a draft sustainable forestry handbook for Chinese companies operating overseas. The move comes as the country faces increasing criticism from environmentalists who say China's booming demand for timber and other materials is destroying the world's tropical forests.


Poverty and corruption reduce effectiveness of rainforest parks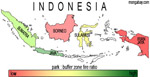 (07/09/2007) Poverty and corruption are linked to higher incidence of fire in tropical forest reserves, reports a new study published in the journal Ecological Applications. Poor, corrupt countries -- like Cambodia, Guatemala, Paraguay, and Sierra Leone -- have the least effective parks when measured in terms of the incidence of fire relative to surrounding "buffer" areas. The findings have significant implications for rainforest conservation efforts.


Environmentalists winning fight against illegal ramin timber trade

(07/08/2007) A global crackdown on the illegal ramin timber trade appears to be working, reports a Japanese environmental group.


Home improvement giant bans illegal wood products

(07/08/2007) B&Q, the third largest retailer of home improvement materials, announced that within three years, all Brazilian wood products sold in China would come from certified sources. B&Q has 60 stores in China.


Norway bans tropical timber

(07/02/2007) Concerned about rising deforestation rates, Norway has banned the use of tropical timber in all public buildings, reports the Rainforest Foundation Norway.


98% of orangutan habitat gone in next 15 years



(06/11/2007) Indonesia is losing more than 2.1 million hectares (5.2 million acres) of forest a year to illegal loggers, states a new report from the U.N. Environment Program (UNEP). The report, which estimates the value of illicit timbering at $4 billion annually, warns that 98 percent of Indonesia's lowland forests will be gone by 2022, putting species like the orangutan at risk of extinction in the wild. The report, Last stand of the Orang-utan: State of Emergency, was released Monday at the Convention on International Trade in Endangered Species meeting in The Hague.


Chinese demand drives global deforestation

(06/10/2007) From outside, Cameroon's Ngambe-Tikar forest looks like a compact, tangled mass of healthy emerald green foliage. But tracks between the towering tropical hardwood trees open up into car park-sized clearings littered with logs as long as buses. Forestry officers say the reserve is under attack from unscrupulous commercial loggers who work outside authorized zones and do not respect size limits in their quest for maximum financial returns.


Logging roads rapidly expanding in Congo rainforest

(06/07/2007) Logging roads are rapidly expanding in the Congo rainforest, report researchers who have constructed the first satellite-based maps of road construction in Central Africa. The authors say the work will help conservation agencies, governments, and scientists better understand how the expansion of logging is impacting the forest, its inhabitants, and global climate.


Can cattle ranchers and soy farmers save the Amazon?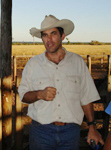 (06/06/2007) John Cain Carter, a Texas rancher who moved to the heart of the Amazon 11 years ago and founded what is perhaps the most innovative organization working in the Amazon, Alianca da Terra, believes the only way to save the Amazon is through the market. Carter says that by giving producers incentives to reduce their impact on the forest, the market can succeed where conservation efforts have failed. What is most remarkable about Alianca's system is that it has the potential to be applied to any commodity anywhere in the world. That means palm oil in Borneo could be certified just as easily as sugar cane in Brazil or sheep in New Zealand. By addressing the supply chain, tracing agricultural products back to the specific fields where they were produced, the system offers perhaps the best market-based solution to combating deforestation. Combining these approaches with large-scale land conservation and scientific research offers what may be the best hope for saving the Amazon.


Globalization could save the Amazon rainforest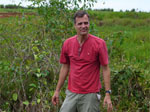 (06/03/2007) The Amazon basin is home to the world's largest rainforest, an ecosystem that supports perhaps 30 percent of the world's terrestrial species, stores vast amounts of carbon, and exerts considerable influence on global weather patterns and climate. Few would dispute that it is one of the planet's most important landscapes. Despite its scale, the Amazon is also one of the fastest changing ecosystems, largely as a result of human activities, including deforestation, forest fires, and, increasingly, climate change. Few people understand these impacts better than Dr. Daniel Nepstad, one of the world's foremost experts on the Amazon rainforest. Now head of the Woods Hole Research Center's Amazon program in Belem, Brazil, Nepstad has spent more than 23 years in the Amazon, studying subjects ranging from forest fires and forest management policy to sustainable development. Nepstad says the Amazon is presently at a point unlike any he's ever seen, one where there are unparalleled risks and opportunities. While he's hopeful about some of the trends, he knows the Amazon faces difficult and immediate challenges.


Mahogany logging threats tribal people, says report

(05/30/2007) Ahead of the CITES meeting in the Hague, a new report alleges widespread illegal mahogany logging in Peru.


Tasmania agrees to logging moratorium

(05/30/2007) Forestry Tasmania, the forest service of Tasmania, has signed an agreement with environmental activists to cease logging activities in the Upper Florentine Valley of the island. The moratorium will last through federal elections this in October..


U.S. tropical timber imports fall by half in 2006

(05/28/2007) Tropical lumber imports into the United States fell from 353,985 cubic meters in 2005 to 176,806 cubic meters in 2006, reports the International Tropical Timber Organization (ITTO) in its latest update. Tropical timber made up only 12 percent of U.S. hardwood lumber imports by volume for the year.


Experts: Borneo in urgent need of protection


(05/23/2007) A prominent group of 1500 scientists in over 70 countries have called for the urgent conservation of Borneo's forests, which are fast-disappearing on the southeast Asian island due to logging, fires, and conversion for oil palm plantations.


China tropical log imports jump at Jiangsu port

(05/16/2007) Logs imports through Zhangjiagang Port in Jiangsu Province, China have increased significantly in 2007, reports the International Tropical Timber Organization (ITTO) in its bi-weekly update.


Peru makes progress on illegal mahogany logging

(05/16/2007) Last month Inrena, Peru's environmental agency, implemented regulations for mahogany loggers that will now require forest concession holders to replant ten times the logged amount of trees. Overall, the initiative calls for the production and establishment of one million of mahogany plantlets over 5 years.


US tropical hardwood imports fall 24% since 2002

(05/16/2007) The United States is importing considerable less tropical hardwood according to the International Tropical Timber Organization's (ITTO) Tropical Timber Market Report.


Amazon nun-killer sentenced to 30 years in Brazil

(05/15/2007) Vitalmiro Bastos de Moura, a Brazilian rancher charged with ordering the killing of Dorothy Stang, an American nun, in the Amazon rainforest in February 2005, was convicted today of murder and sentenced to 30 years in prison.


Reducing tropical deforestation will help fight global warming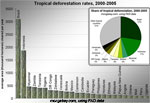 (05/10/2007) Scientists have lent support to a plan by developing countries to fight global warming by reducing deforestation rates. Tropical deforestation releases more than 1.5 billion metric tons of carbon into the atmosphere every year, though in some years, like the 1997-1998 el Nino year when fires released some 2 billion tons of carbon from peat swamps alone in Indonesia, emissions are more than twice that. Writing in the journal Science, an international team of scientists argue that the Reducing Emissions from Deforestation (RED) initiative, launched in 2005 by the United Nations Framework Convention on Climate Change, is scientifically and technologically sound, and that political and economic challenges facing the plan can be overcome.


Malaysia will reforest 4000 ha of forest in Borneo

(05/07/2007) Malaysia plans to rehabilitate 4000 hectares (10,000 acres) of damaged forest is Sabah state, on the island of Borneo, reports the Associated Press. The environmental restoration and management plan for the Ulu Semaga-Malua forests will cost $58 million.


Indonesia will plant 2 billion trees in 2007

(05/07/2007) Indonesia plans to rehabilitate 59.2 million hectares (146 million acres) of damaged forest throughout Indonesia, according to Malam Sambat Kaban, Indonesia's Forestry Minister.


Indonesia may import timber due to supply shortage

(05/07/2007) Indonesia, the world's largest exporter of tropical timber, may need to import wood from neighbors due to supply shortages caused by a crack down on illegal logging and resource depletion, reports the International Tropical Timber Organization (ITTO).


ITTO has failed to end tropical forest destruction says Greenpeace

(05/07/2007) Greenpeace activists today abseiled from the top of the Crowne Plaza hotel in downtown Port Moresby, where delegates were gathering for the start of the 42nd International Tropical Timber Organization's (ITTO) committee meeting, and unfurled a banner which read 'ITTO Stop Forest Destruction'.


Better forest policies would reduce illegal logging in the Amazon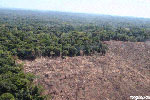 (05/06/2007) Brazil could improve sustainable forest management, reduce illegal logging, and perhaps cuts deforestation by introducing coherent policies for timber operations in the Amazon rainforest argues a new paper published in Frontiers in Ecology. However, successful implementation of sustainable timber production will require overcoming significant biological and political hurdles, suggest the authors.


Indonesia to be recognized in Guinness Book of World Records for deforestation rate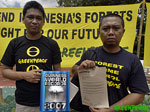 (05/04/2007) Greenpeace is using an novel marketing ploy to raise awareness about forest loss in Indonesia: the Guinness Book of World Records. The green group has convinced the publisher of to recognize Indonesia as the "country with the fastest rate of forest destruction on the planet." Indonesia's high rate of forest loss is largely the result of poor forest management and corruption. Each year thousands of hectares are illegally logged for timber and burned to establish oil palm plantations.


Commercial hunting may be biggest threat to tropical rainforests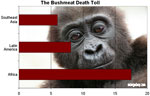 (05/01/2007) Commercial hunting is decimating wildlife populations across the tropics and may be one of the gravest threats presently facing rainforests, reports a series of studies published in the May issue of the journal Biotropica. The research reveals that large-scale loss of wildlife is already affecting forest health and regeneration.


China to push for sustainable logging overseas


(04/25/2007) In a surprising move, China has developed guidelines for the establishment of sustainable forest plantations abroad by Chinese firms, according to the International Tropical Timber Organization's (ITTO) April 1 Tropical Timber Market Report. The move comes as China faces increasing criticism from environmental groups for pillaging the world's forests to feed its rapidly growing economy.


Indonesia urges rich countries to ban illegally logged wood products


(04/25/2007) Indonesia has urged rich countries not to buy products made from illegally logged timber, echoing a similar call from Malaysia last month, according to the International Tropical Timber Organization's (ITTO) April 1 Tropical Timber Market Report.


Illegal logging in Malaysia due to gangsters

(04/25/2007) The Malaysian government has blamed "gangsters" for illegal logging syndicates in the country. Malaysia's deforestation rate has leapt by 86 percent since the close of the 1990s, according to data from the U.N.


New railway will facilitate logging in Congo


(04/25/2007) A new 800-km railway backed by a South Korean consortium will boost logging in the Republic of Congo, reports the International Tropical Timber Organization (ITTO) in its April 1 Tropical Timber Market Report.


China's demand for hardwood drives illegal logging says Greenpeace

(04/17/2007) Environmental group Greenpeace said on Tuesday China should take responsibility for illegal hardwood logging in Southeast Asia which supplied the raw materials for Chinese exports to the West.


Illegal logging threatens Congo's forests, global climate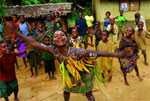 (04/11/2007) Despite government and World Bank assurances to the contrary. a new report from Greenpeace finds that illegal logging is rampant in the Democratic Republic of Congo (DRC). The report, Carving up the Congo, reveals that in spite of a 2002 moratorium on new logging, over 15 million hectares of rainforest have been concessioned to loggers with little regard to the environmental impact or compensation to affected communities.


Indonesia and Australia sign deforestation pact


(04/09/2007) Indonesia and Australia have agreed to reduce deforestation in southeast Asia according to Malcolm Turnbull, the Australian Minister for the Environment and Water Resources. Turnbull was in Jakarta meeting with the Indonesian Minister for Forestry, M. S. Kaban, and the Minister for the Environment, Rachmat Witoelar.


Congo cancels logging contracts


(04/09/2007) The new government of the Democratic Republic of Congo (DRC) cancelled more than 20 illegally-granted logging contracts which covered nearly three million hectares (7.4 million acres) of forest, according to a report from AFP. The announcement came at the International conference on the sustainable management of the forests in the DRC (ConForDRC) held February 26-27 in Brussels. At the conference policymakers agreed that Congo should maintain its moratorium on new logging and provide legal recognition for the rights of indigenous forest dwellers. There was wide support for Congo's participation in the Coalition of Rainforest Nations' proposal to seek compensation for forest conservation.


Indonesia seeks to increase deforestation rate, already world's highest


(04/09/2007) Already having the highest deforestation rate in the world, Indonesia's Minister of Forestry announced the country would increase its harvest quota for natural timber for 2007 by 12 percent to 9.1 million cubic meters according to the International Tropical Timber Organization (ITTO). ITTO said the target quota may actually be 12.4 million cubic meters (53 percent higher than 2006) for the year.


Congo forest elephants declining from logging roads, illegal ivory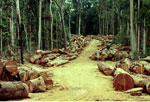 (04/02/2007) Fast-expanding logging roads in the Congo basin are becoming 'highways of death' for the fierce but elusive forest elephant, according to a new study published in the journal Public Library of Science. Logging roads both provide access to remote forest areas for ivory poachers and serve as conduits of advancing human settlement.


Malaysia to use certification to crack down on illegal logging

(03/27/2007) Malaysia will ask its timber suppliers in other countries to provide certification on the origin of wood according to a report from the International Tropical Timber Organization (ITTO). The move will help Malaysia fight allegations that its timber processors are complicit in the illegal logging industry.


Logging reduces abundance of rare mammals in Borneo



(03/27/2007) Selective logging profoundly reduces the abundance of rare forest species according to surveys of logged and unlogged rainforests on the island of Borneo, one of the most biodiverse parts of southeast Asia. The results, published in a trio of papers, have implications for biodiversity and forest conservation efforts in one of the world's most threatened ecosystems.


Environmentalists and loggers like new Amazon logging law

(03/25/2007) New rules that allow sustainable logging of national forests in the threatened Amazon drew guarded praise from both environmentalists and loggers.


Timber industry teams with greens on new anti-illegal logging bill


(03/15/2007) A bipartisan group of U.S. lawmakers introduced a bill to ban the use of illegally-harvested timber and wood products. Led by Congressmen Earl Blumenauer (D-OR), Robert Wexler (D-FL), and Jerry Weller (R-IL) the legislation would make it a crime to import, export, possess, purchase or sell illicit timber.


Brazil to allow large-scale monitored harvesting of the Amazon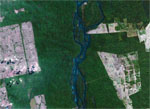 (02/23/2007) The International Tropical Timber Organization (ITTO) reports the Brazilian government plans to allow large-scale monitored harvesting of the Amazon rainforest. The new plan expands on an initiative proposed last year by Brazilian president Luiz Inacio Lula da Silva that would allow sustainable logging across 3 percent of the Amazon rain forest.


Biofuels, logging may spur deforestation in Guyana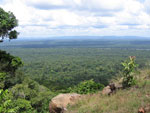 (02/15/2007) Growing timber exports and rising interest in biofuels are raising concerns that deforestation could accelerate in the South American country of Guyana. Guyana is a small, lightly populated country on the north coast of South America. About three-quarters of Guyana is forested, roughly 60 percent of which is classified as primary forest. Guyana's forests are highly diverse: the country has some 1,263 known species of amphibians, birds, mammals, and reptiles, and 6,409 species of plants.


U.S. forests suffer from beauty products packaging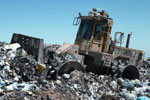 (02/14/2007) Every year millions of acres of forests in the southern United States are cut to fuel the pulp and paper industry. Nearly 25 percent of this demand comes from paper packaging, which usually ends up in landfills after a brief life as a disposable product. To support this industry, millions of acres of natural forest have been converted into fast-growing pine plantations -- in fact, the U.S. Forest Service estimates that nearly twenty percent of Southern forests are now pine plantations. Nationwide the United States lost an average of 831 square miles of old-growth forest per year according to official figures, the seventh highest loss in the world.


Amazon deforestation damaging critical ecosystem services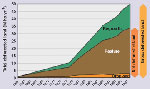 (02/08/2007) Human disturbance of the Amazon rainforest is more extensive than previously thought say a team of scientists writing in the current edition of the journal Frontiers in Ecology. Reviewing recent research on the Amazon ecosystem, they note that human activities are affecting the health of the forest and impacting the ecological goods and services the Amazon provides mankind.


98% of orangutan habitat in Borneo, Sumatra gone by 2022


(02/06/2007) A report from the United Nations Environment Programme (UNEP) today warns that illegal logging is rapidly destroying the last remaining habitat for orangutans in Borneo and Sumatra. The report says that up to 98 percent may be destroyed by 2022 without urgent action.


Satellite imagery to be used to detect illegal logging, determine sustainability

(12/21/2006) A new project aims to use advanced satellite imagery to monitor illegal logging activities and help certify the sustainability of timber harvesting in some of the world's most remote forests. The effort could reduce the cost of forest management and certification, while helping to crack down on illicit tree-felling.


China launches green buying policy

(12/19/2006) China's Ministry of Finance and the State Environmental Protection Administration (SEPA) announced that starting in 2007, the country's central and provincial governments will prioritize their purchasing of environmentally friendly products and services.


Papua New Guinea log exports to China surge

(12/19/2006) Papua New Guinea (PNG) log exports surged in October according to the International Tropical Timber Organization's (ITTO) Tropical Timber Market Report.



Page 1 | Page 2 | Page 3 | Page 4 | Page 5