News articles on threats to the rainforests

---
Mongabay.com news articles on threats to the rainforests in blog format. Updated regularly.





Malaysian court blocks rainforest tribes' fight against mega-dam in Borneo

(09/09/2011) Indigenous tribes in Borneo suffered a stinging defeat Thursday after Sarawak's highest court ruled against them in 12-year-long legal battle. Tribal groups had challenged the Malaysian state government for seizing indigenous lands in order to build a massive hydroelectric power plant, dubbed the Bakun dam, but the three-person top court found unanimously against the tribes.


Photos: Cambodians rally as 'Avatars' to save one of the region's last great rainforests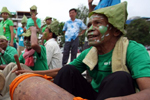 (05/31/2011) Two hundred Cambodians rallied in Phnom Penh last week to protest the widespread destruction of one of Southeast Asia's last intact lowland rainforests, known as Prey Lang. In an effort to gain wider media attention, protestors donned dress and make-up inspired by the James Cameron film, Avatar, which depicts the destruction of a forest and its inhabitants on an alien world. The idea worked as the rally received international attention from Reuters, CNN (i-report), MSNBC, and NPR, among other media outlets.


ConocoPhillips withdraws from oil exploitation in uncontacted indigenous territory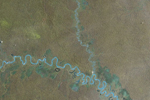 (05/11/2011) ConocoPhillips has announced it is withdrawing from its 45% share of oil drilling in Block 39 of Peru's Amazon rainforest. The withdrawal comes after pressure from indigenous-rights and environmental groups to leave two Peruvian oil blocks—39 and 67—alone, due to the presence of indigenous people who have chosen to remain uncontacted. ConocoPhillips and other companies have been warned they will 'decimate' tribes if they remain. However, Spanish oil company Repsol-YPF still operates in block 39 and is currently doing seismic testing for oil reserves in the untouched region. ConocoPhillips has not divulged what company is taking their place.


Indonesia signs agreement with EU to end the sale of illegally logged wood

(05/04/2011) The EU and Indonesia today signed an agreement in Jakarta that aims to keep illegally logged wood from reaching the European market. This is the first Voluntary Partnership Agreement (VPA) signed by an Asian nation with the EU and is seen as a considerable step forward on the fight against the illegal logging trade worldwide.


Elephants: the gardeners of Asia's and Africa's forests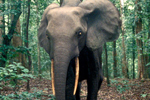 (04/25/2011) It seems difficult to imagine elephants delicately tending a garden, but these pachyderms may well be the world's weightiest horticulturalist. Elephants both in Asia and Africa eat abundant amounts of fruit when available; seeds pass through their guts, and after expelled—sometimes tens of miles down the trail—sprouts a new plant if conditions are right. This process is known by ecologists as 'seed dispersal', and scientists have long studied the 'gardening' capacities of monkeys, birds, bats, and rodents. Recently, however, researchers have begun to document the seed dispersal capacity of the world's largest land animal, the elephant, proving that this species may be among the world's most important tropical gardeners.


NASA image reveals extent of 2010 Amazon drought

(04/17/2011) NASA has revealed a satellite image of the crippling effect of last year's record-breaking drought on the Amazon ecosystem. For those of you counting, that's two record droughts in the Amazon Basin in 5 years.


New organization seeks to make biofuels sustainable, but is it possible?

(03/24/2011) Not too long ago policy-makers, scientists, and environmentalists saw biofuels as a significant tool to provide sustainable energy to the world. However, as it became clear that biofuels were not only connected to deforestation, pollution, and greenhouse gas emissions (sometimes exceeding fossil fuels), but also competed with the global food supply and water sources, biofuels no longer seemed like a silver bullet, but a new problem facing the environment and the poor. Still, biofuels have persisted not so much due to perceived environmental benefits, but to entrenched interests by the big agricultural industry, lobbyists, and governments. However, the Roundtable on Sustainable Biofuels (RSB) hopes to begin certifying environmentally friendly biofuels that don't compete with food production or water sources.


Oil exploration on hold in Virunga National Park—for now

(03/17/2011) The Democratic Republic of Congo (DRC) has suspended oil exploration in Africa's oldest national park, Virunga, until a Strategic Environmental Assessment (SEA) is conducted. The move ends oil companies, Soco and Dominion's plans to explore for oil in blocs within the park that were awarded to the companies last year.


Peru's uncontacted Amazon tribes under attack

(10/22/2008) Illegal logging in the Peruvian Amazon is driving uncontacted tribes into Brazil where they are in conflict over food and resources with other uncontacted groups, according to a Reuters interview with a leading expert on indigenous tribes.