News articles on tanzania

---
Mongabay.com news articles on tanzania in blog format. Updated regularly.





Birds of the Serengeti – book review

(02/27/2014) Birds of the Serengeti: And Ngorongoro Conservation Area by Adam Scott Kennedy may be the best birding book available covering the general safari region for northwestern Tanzania and southern Kenya. Filled with firsthand accounts, excellent photographs, and broken down into chapters by habitats, Birds of the Serengeti: And Ngorongoro Conservation Area is the guidebook for the broader non-scientific community.


Animals of the Serengeti – book review

(02/19/2014) Animals of the Serengeti: And Ngorongoro Conservation Area by Adam Scott Kennedy and Vicki Kennedy is an easy-to-use guidebook that is also very readable. The region covered by the book is the Greater Serengeti area bounded in the west by Lake Victoria and the east by Lake Manyara in Tanzania, and in the north by southern Kenya.


Sky islands: exploring East Africa's last frontier


(12/04/2013) The montane rainforests of East Africa are little-known to the global public. The Amazon and Congo loom much larger in our minds, while the savannas of East Africa remain the iconic ecosystems for the region. However these ancient, biodiverse forests—sitting on the tops of mountains rising from the African savanna—are home to some remarkable species, many found only in a single forest. A team of international scientists—Michele Menegon, Fabio Pupin, and Simon Loader—have made it their mission to document the little-known reptiles and amphibians in these so-called sky islands, many of which are highly imperiled.


Tanzania should implement shoot-to-kill policy for poachers, says government minister

(10/09/2013) A government minister in Tanzania has called for a "shoot-to-kill" policy against poachers in a radical measure to curb the mass slaughter of elephants. Khamis Kagasheki's proposal for perpetrators of the illicit ivory trade to be executed 'on the spot' divided opinion, with some conservationists backing it as a necessary deterrent but others warning that it would lead to an escalation of violence.


Protecting predators in the wildest landscape you've never heard of


(09/10/2013) The Serengeti, the Congo, the Okavango Delta: many of Africa's great wildernesses are household names, however on a continent that never fails to surprise remain vast wild lands practically unknown to the global public. One of these is the Ruaha landscape: covering 51,800 square kilometers (20,000 square miles) of southern Tanzania's woodlands and savannah, Ruaha contains the largest population of elephants in East Africa, over 500 bird species, and a wealth of iconic top predators, including cheetah, hyena, wild dogs, leopard, and—the jewel in its crown—10 percent of the world's lions. But that's not all, one of Africa's least-known and secretive tribal groups, the Barabaig, also calls Ruaha home.


Safeguarding nine priority areas could protect all of Tanzania's primates


(08/20/2013) Researchers at the Wildlife Conservation Society (WCS) have recently developed a list of "Priority Primate Areas" to save Tanzania's many primate species from extinction. A hub of unique and endangered primates, Tanzania is widely considered to be the most important mainland country for primate diversity in Africa. Approximately a third of the 27 primate species found in Tanzania are unique to the country, including the recently discovered kipunji.


Obama to take on elephant and rhino poaching in Africa

(07/03/2013) Barack Obama launched a new initiative against wildlife trafficking on Monday, using his executive authority to take action against an illegal trade that is fueling rebel wars and now threatens the survival of elephants and rhinoceroses. The initiative, announced as the president visited Tanzania on the final stop of his African tour, was the second time in a week Obama has used an executive order to advance environmental policy, after announcing a sweeping new climate change plan.


Compromise on Serengeti road?: build an elevated highway

(05/22/2013) Famed anthropologist and conservationist Richard Leakey has proposed a possible solution to the hugely controversial Serengeti road: build an elevated highway. Leakey made the remarks during a conference at Rutgers University on May 14th, as reported by Live Science. The Tanzanian government's plans to build a road through the remote, northern Serengeti has come under both environmental and international criticism, as scientific studies and leaked government reports have found the proposed road would hugely hamper the world famous migration across the plans.


Poachers enlisting impoverished wildlife rangers as accomplices in elephant, rhino killing

(04/01/2013) Corruption among wildlife rangers is becoming a serious impediment in the fight against poaching, fuelled by soaring levels of cash offered by criminal poacher syndicates, senior conservation chiefs have admitted. Rangers in countries as diverse as Tanzania and Cambodia are being bribed by increasingly organised poaching gangs keen to supply ivory, rhino horn and tiger parts to meet huge consumer demand in Asia.


Elephant woes: conservationists mixed on elephant actions at CITES


(03/14/2013) Conservationists couldn't agree if the glass was half-full or half-empty on action to protect elephants at the Convention on International Trade in Endangered Species (CITES) in Bangkok, Thailand. Elephants, especially in Africa, have faced a massive rise in poaching over the last decade with tens-of-thousands shot dead every year. Forests elephants in central Africa have been especially targeted: new research estimates that an astounding 60 percent of the world's forest elephants have been slaughtered for their tusks in the last ten years alone. While conservationists had hopes that CITES would move aggressively against elephant poaching, the results were a decidedly mixed-bag.


Animals of the Masai Mara - book review

(01/06/2013) Animals of the Masai Mara is the first illustrated guidebook to the Masai Mara region along the Kenya and Tanzania border. This is the world famous region of wildebeest migrations, large felines, towering African elephants, fascinating cultures, and great flora and fauna diversity. This is the guidebook for every child, and child inside of us, between the ages of 5 and 105 that has ever dreamt of learning about the fascinating animals seen on a safari in Africa.


Poaching in Serengeti seems worth the risk

(12/10/2012) Illegal hunting in Tanzania's Greater Serengeti Ecosystem (GSE) remains a prevalent activity for local people, despite government regulation and grassroots movements to prevent it. A new paper from mongabay.com's open-access Tropical Conversation Science examines the factors that drive poachers to continue their activities, despite the high costs involved. By interviewing citizens involved with illegal hunting in the Western part of the Serengeti, they were able to identify key risks that are faced by the hunters as well as the perceived gains of a successful hunt.


New inroads made into bushmeat consumption in Tanzania

(12/10/2012) Bushmeat consumption, or "wildlife hunted for human consumption," poses a significant threat to wildlife conservation all across the globe. But in Eastern Africa—where savannah grasslands flourish and big game roam free within 'protected' reserves—one may be forgiven to think that poaching does not occur here: but it does.


Vanishing corridors: trying to keep big animals on the move across Tanzania


(12/10/2012) One of the biggest challenges for big African wildlife like lions, elephants, and buffalo is movement across native habitat that is increasingly being encroached on by humans. Animals find their movement restricted by roads, fences, and property boundaries which fragment the landscape. Without safe, smart, and well-maintained corridors between designated wildlife areas, animals can get cut off from resources needed for survival and from potential mates (putting genetic health at risk), even while conflicts with humans become more frequent.


Lion population falls 68 percent in 50 years


(12/04/2012) African lions, one of the most iconic species on the planet, are in rapid decline. According to a new study in Biodiversity Conservation, the African lion (Panthera leo leo) population has dropped from around 100,000 animals just fifty years ago to as few as 32,000 today. The study, which used high resolution satellite imagery to study savannah ecosystems across Africa, also found that lion habitat had plunged by 75 percent.


Tanzania weighs new soda ash plant in prime flamingo territory


(11/08/2012) In a choice between flamingoes and a soda ash plant, a new report shows that local residents near Lake Natron, Tanzania prefer flamingoes. This is good news for conservationists as the area is the most important breeding site in the world for lesser flamingos (Phoenicopterus minor). While the report shows agreement between residents and conservation groups that the project isn't worth its cost or risk, the Tanzanian government is not giving up yet.


Artificial 'misting system' allows vanished toad to be released back into the wild


(11/01/2012) In 1996 scientists discovered a new species of dwarf toad: the Kihansi spray toad (Nectophrynoides asperginis). Although surviving on only two hectares near the Kihansi Gorge in Tanzania, the toads proved populous: around 17,000 individuals crowded the smallest known habitat of any vertebrate, living happily off the moist micro-habitat created by spray from adjacent waterfalls. Eight years later and the Kihansi spray toad was gone. Disease combined with the construction of a hydroelectric dam ended the toads' limited, but fecund, reign.


Authorities confiscate 600 dead elephants' worth of ivory in Hong Kong

(10/22/2012) Hong Kong authorities have confiscated two massive shipments of elephant tusks, totaling 1,209 tusks, stemming from Kenya and Tanzania. Representing over 600 poached elephants, the shipments are estimated to be worth $3.4 million on the black market. African elephants are being decimated for their tusks in recent years with heavily-armed and well-connected poachers—backed by criminal syndicates—killing off whole herds in some cases.


Bushmeat consumption differs between communities in Tanzania

(09/17/2012) Bushmeat consumption depends on the make-up of individual communities, according to a new study in the open access journal Tropical Conservation Science. By interviewing indigenous groups and refugees living near two protected areas in western Tanzania, researchers found that consumption rates differed significantly, likely based on costliness and access.


Forest cover falls 9% in East Africa in 9 years


(07/31/2012) Forest cover in East Africa has dropped by 9.3 percent from 2001-2009, according to a new paper published in the open-access journal PLoS ONE. Looking at 12 countries in the region, the scientists found that, worryingly, forests were particularly hard hit near protected areas. Usually thought of as a region of vast savannas, such as the Serengeti, East Africa is also home to incredibly biodiverse tropical forests, including coastal forests, rich montane forests, and the eastern portion of the Congo Rainforest.


Poaching in the Serengeti linked to poverty, high legal hunting prices

(07/09/2012) In the effort to protect the Serengeti—arguably Africa's most famous ecosystem—one of the major problems is the bushmeat trade. Population growth, little available protein, poverty, and a long-standing history of hunting has led many communities to poach wildlife within Serengeti National Park. Interviewing over a thousand community members in the western Serengeti, scientists found that community members are largely aware that wildlife hunting is illegal and that conservation of wild species is important, but hunt animals anyway partly out of necessity.


Ten African nations pledge to transform their economies to take nature into account

(06/11/2012) Last month ten African nations, led by Botswana, pledged to incorporate "natural capital" into their economies. Natural capital, which seeks to measure the economic worth of the services provided by ecosystems and biodiversity—for example pollination, clean water, and carbon—is a nascent, but growing, method to curtail environmental damage and ensure more sustainable development. Dubbed the Gaborone Declaration, the pledge was signed by Botswana, Liberia, Namibia, Mozambique, Rwanda, Gabon, Ghana, Kenya, South Africa, and Tanzania following a two day summit.


Blue tarantula, walking cactus, and a worm from Hell: the top 10 new species of 2011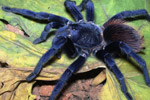 (05/23/2012) A sneezing monkey, a blue tarantula, and an extinct walking cactus are just three of the remarkable new species listed in the annual Top Ten New Species put together by the International Institute for Species Exploration at Arizona State University. This year's list includes a wide-variety of life forms from fungi to flower and invertebrate to primate.


Legal case against Serengeti road moves forward

(03/21/2012) A regional case against the construction of a proposed road through Serengeti National Park has moved to trial after a judge with the East African Court of Justice (EACJ) threw out concerns by Tanzania reports the Daily Nation. The government of Tanzania has proposed a controversial highway that would bifurcate the northern part of the Serengeti National, only to see their plans stalled by a lawsuit filed by the Kenyan-based NGO, Africa Network for Animal Welfare (ANAW), which argues that the road could have massive consequences for the entire Serengeti ecosystem, a view shared by many scientists.


Possible embezzlement halts WWF-run REDD project in Tanzania

(02/29/2012) Two conservation and community projects in Tanzania have been halted after the World Wide Fund for Nature (WWF) reported possible corruption. WWF is running the projects with funds from the Norwegian government. One of the projects is a pilot REDD project, a program to reduce greenhouse gas emissions from deforestation and forest degradation in tropical, developing countries.


Top 10 Environmental Stories of 2011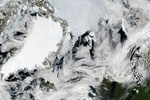 (12/22/2011) Many of 2011's most dramatic stories on environmental issues came from people taking to the streets. With governments and corporations slow to tackle massive environmental problems, people have begun to assert themselves. Victories were seen on four continents: in Bolivia a draconian response to protestors embarrassed the government, causing them to drop plans to build a road through Tipnis, an indigenous Amazonian reserve; in Myanmar, a nation not known for bowing to public demands, large protests pushed the government to cancel a massive Chinese hydroelectric project; in Borneo a three-year struggle to stop the construction of a coal plant on the coast of the Coral Triangle ended in victory for activists; in Britain plans to privatize forests created such a public outcry that the government not only pulled back but also apologized; and in the U.S. civil disobedience and massive marches pressured the Obama Administration to delay a decision on the controversial Keystone XL pipeline, which would bring tar sands from Canada to a global market.


New large horned viper discovered, but biologists keep location quiet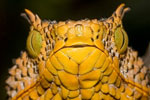 (12/15/2011) In a remote forest fragment in Tanzania, scientists have made a remarkable discovery: a uniquely-colored horned viper extending over two feet long (643 millimeters) that evolved from its closest relative over two million years ago. Unfortunately, however, the new species—named Matilda's horned viper (Atheris matildae)—survives in a small degraded habitat and is believed to be Critically Endangered. Given its scarcity, its discoverers are working to pre-empt an insidious threat to new species.


Fertilizer trees boost yields in Africa

(10/16/2011) Fertilizer trees—which fix nitrogen in the soil—have improved crops yields in five African countries, according to a new study in the International Journal of Agricultural Sustainability. In some cases yields have doubled with the simple addition of nitrogen-soaking trees. The research found that fertilizer trees could play a role in alleviating hunger on the continent while improving environmental conditions.


Dam puts wild coffee species at risk of extinction

(09/26/2011) Coffee may be one of the world's most popular hot (and cold) drinks, however few coffee drinkers may know that there are dozens of different coffee species in the world and some are even endangered. Only discovered in 2004, Kihansi coffee (Coffea kihansiensis), makes its home in the Udzungwa Mountains of Tanzania. A new study in mongabay.com's open-access journal Tropical Conservation Science finds that the Kihansi coffee is nearing extinction due in part to a hydroelectric dam built upstream that has severely impacted the Kihansi River.


Busted: 1,835 elephant tusks confiscated in two seizures connected by Malaysia

(08/31/2011) Two massive seizures in the last week—one in Zanzibar and the other in Hong Kong—have confiscated nearly two thousand ivory tusks as elephant poaching continues to rise. Both seizures have connections to Malaysia, highlighting the growing role of a new intermediate player in the illegal ivory trade.


Cameratraps take global snapshot of declining tropical mammals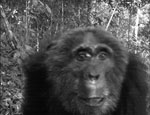 (08/17/2011) A groundbreaking cameratrap study has mapped the abundance, or lack thereof, of tropical mammal populations across seven countries in some of the world's most important rainforests. Undertaken by The Tropical Ecology Assessment and Monitoring Network (TEAM), the study found that habitat loss was having a critical impact on mammals. The study, which documented 105 mammals (nearly 2 percent of the world's known mammals) on three continents, also confirmed that mammals fared far better—both in diversity and abundance—in areas with continuous forest versus areas that had been degraded.


Richard Leakey: 'selfish' critics choose wrong fight in Serengeti road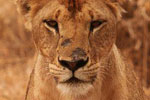 (07/02/2011) The controversial Serengeti road is going ahead, but with conditions. According to the Tanzanian Minister for Natural Resources and Tourism, Ezekiel Maige, the road will not be paved and it will be run by the Tanzanian park authority who will have the power to monitor traffic to 'ensure no harm comes to the wildlife population'. Critics argue that even an unpaved road would eventually cripple the largest land migration in the world. However, famed Kenyan conservationist, ex-politician, and anthropologist, Richard Leakey, told mongabay.com that critics of the road are focusing on the wrong fight while failing to respect Tanzania's right to develop. Leakey says that instead of attempting to stop the road from being built, which he believes is inevitable, critics should instead focus on funding a truly wildlife-friendly road.


Unpaved road through Serengeti to progress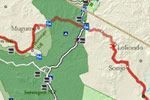 (07/02/2011) After a week of confusion, the Tanzanian government has finally clarified its position on the hugely-controversial Serengeti road. The Minister for Natural Resources and Tourism, Ezekiel Maige, confirmed that a paved highway will not be built through the northern Serengeti National Park, however the government is still planning to construct a gravel road through the park. Yet critics have long warned that even an unpaved road would open Pandora's box: eventually commercial and population pressure would push the road to be paved, widened, and fenced leading to a collapse of the world's largest remaining-and most famous-land migration. Two million wildebeest, zebra, and Thomson's gazelle pass along this route in annual migration from Tanzania to Kenya.


How do tourists view the Serengeti?

(06/27/2011) Serengeti National Park in Tanzania, an immense expanse of East African savanna, is a world famous tourist destination because of its plentiful megafauna, particularly the great migrating herds of wildebeest. Yet despite huge visitor numbers and the annual revenue of millions of US dollars, local poverty and increasing population continue to imperil the reserve. A new study in mongabay.com's open-access journal Tropical Conservation Science found that while tourists to the Serengeti overall report a high degree of satisfaction with their trip, they are concerned about the future of the ecosystem.


Serengeti road cancelled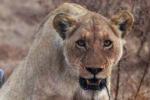 (06/23/2011) In what is a victory for environmentalists, scientists, tourism, and the largest land migration on Earth, the Tanzanian government has cancelled a commercial road that would have cut through the northern portion of the Serengeti National Park. According to scientists the road would have severed the migration route of 1.5 million wildebeest and a half million other antelope and zebra, in turn impacting the entire ecosystem of the Serengeti plains.


How do we save Africa's forests?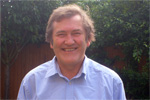 (06/19/2011) Africa's forests are fast diminishing to the detriment of climate, biodiversity, and millions of people of dependent on forest resources for their well-being. But is the full conservation of Africa's forests necessary to mitigate global climate change and ensure environmental stability in Africa? A new report by The Forest Philanthropy Action Network (FPAN), a non-profit that provides research-based advice on funding forest conservation, argues that only the full conservation of African forests will successfully protect carbon stocks in Africa.


Conservation issues in Tanzania


(06/09/2011) What's happening in Tanzania? This is a question making the rounds in East African conservation circles. Why is a nation that has so much invested in wild lands and wild animals pursuing projects that researchers say will not only gravely harm some of the nation's world-famous wildlife and ecosystems, but also undercut its economically-important tourism industry?


REDD should fund efficient stoves, crop yield increases, says study

(05/31/2011) Efforts to reduce greenhouse gas emissions from deforestation and forest degradation (REDD) must incorporate the implementation cost of programs to meet resource demands of local people in order to be successful, argues a new study published in Nature Climate Change.


Fight for flamingos: Tanzania to mine in world's most important flamingo breeding ground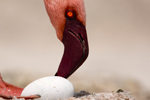 (05/09/2011) It's not easy to find a single word to describe witnessing hundreds of thousands of flamingos filling up a shallow lake in the Great Rift Valley of East Africa. 'Spectacle' comes to mind, but even this is not wholly accurate for the surreal pink crowd. However one describes it, this biological wonder may be under threat as Tanzania plans to mine in a flamingo breeding ground that is not only regionally important, but globally. Astoundingly, over half of the world's lesser flamingos (between 65-75%) are born in a single lake in northern Tanzania: Lake Natron.


Conservation organizations ask Tanzania to reconsider UNESCO status for Eastern Arc Mountains

(05/02/2011) Tanzanian President Jakaya Kikwete has recently stated he would withdraw the application to list two Eastern Arc Mountains as UNESCO World Heritage sites: Udzungwa and Uluguru Mountains. However, ten NGOS, both local and international, have asked the president to reconsider, according to The Citizen.


Forest Governance Measuring Tools within Collaborative Governance of Tropical Landscapes: Book Review

(04/19/2011) Conservation projects at the landscape level in the tropics often require collaborative governance because there are many factors that may be involved with conserving and enhancing the ecosystem services with a landscape-based project. Yet as eloquently described in Collaborative Governance of Tropical Landscapes, significant issues remain in designing and implementing effective collaborative governance models for tropical landscapes.


From the Serengeti to Lake Natron: is the Tanzanian government aiming to destroy its wildlife and lands?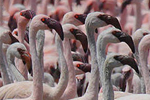 (04/14/2011) What's happening in Tanzania? This is a question making the rounds in conservation and environmental circles. Why is a nation that has so much invested in its wild lands and wild animals willing to pursue projects that appear destined not only to wreak havoc on the East African nation's world-famous wildlife and ecosystems, but to cripple its economically-important tourism industry? The most well known example is the proposed road bisecting Serengeti National Park, which scientists, conservationists, the UN, and foreign governments alike have condemned. But there are other concerns among conservationists, including the fast-tracking of soda ash mining in East Africa's most important breeding ground for millions of lesser flamingo, and the recent announcement to nullify an application for UNESCO Heritage Status for a portion of Tanzania's Eastern Arc Mountains, a threatened forest rich in species found no-where else. According to President Jakaya Kikwete, Tanzania is simply trying to provide for its poorest citizens (such as communities near the Serengeti and the Eastern Arc Mountains) while pursuing western-style industrial development.


Serengeti road project opposed by 'powerful' tour company lobby

(03/16/2011) Government plans to build a road through Serengeti National Park came up against more opposition this week as the Tanzanian Association of Tour Operators (Tato) came out against the project, reports The Citizen. Tato, described as powerful local lobby group by the Tanzanian media, stated that the road would hurt tourism and urged the government to select a proposed alternative route that would by-pass the park. Tato's opposition may signal a shift to more local criticism of the road as opposition against the project has come mostly from international environmentalists, scientists, and governments.


First International Serengeti Day hopes to halt road project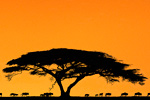 (02/23/2011) On March 19th the conservation organization, Serengeti Watch, is planning the world's first International Serengeti Day to celebrate one of the world's most treasured wildlife ecosystems. But the day also has another goal: bring attention to a Tanzanian government plan to build a road that would essentially cut the ecosystem, threatening the world's largest mammal migration. "The proposed road will be a major commercial route that cuts across a narrow stretch of the Park near the border with Kenya. It goes through a wilderness zone critical to the annual migration of 1.3 million wildebeest and 0.7 million zebras, antelope, and other wildlife. This will involve extracting a strip of land from the Park itself, resulting in both the fragmentation of the ecosystem and the removal of the Serengeti National Park from the list of UN World Heritage Sites," said David Blanton, co-founder of Serengeti Watch, in an interview with mongabay.com.


Leaked government study: road will damage Serengeti wildlife, despite president's assurances

(02/10/2011) Tanzania's President, Jakaya Kikwete, today gave promises that his proposed road project, which will bisect the Serengeti plains, would not hurt one of the world's most famed parks and one of its last great land migrations. "The Serengeti is a jewel of our nation as well as for the international community. […] We will do nothing to hurt the Serengeti and we would like the international community to know this," Kikwete said in a statement reported by the AFP. However, a government environment impact study, leaked to the conservation organization Serengeti Watch, paints a very different picture of how the road will damage the Serengeti. The report includes warnings that the road will 'limit' the migration of the plains' 1.5 million wildebeest and 500,000 other herbivores including zebra.


Bushmeat trade pushing species to the edge in Tanzania

(02/06/2011) Hunters are decimating species in the Uzungwa Scarp Forest Reserve, a part of the Eastern Arc Mountains in Southern Tanzania, according to a new report compiled by international and Tanzanian conservationists. Incorporating three research projects, the report finds that bushmeat hunting in conjunction with forest degradation imperils the ecology of the protected area.


Scientists: road through Serengeti would likely end wildebeest migration

(02/02/2011) A new study finds that a proposed road cutting through Serengeti National Park would likely have devastating consequences for one of the world's last great migrations. According to the study the road itself could lead to a 35% loss in the famed park's migrating wildebeest herd, essentially cutting the herd down by over half a million animals. Despite such concerns, and the availability of an alternative route that would bypass the Serengeti plains altogether, the Tanzanian government has stated it is going ahead with the controversial road.


From Cambodia to California: the world's top 10 most threatened forests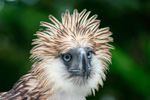 (02/02/2011) Growing populations, expanding agriculture, commodities such as palm oil and paper, logging, urban sprawl, mining, and other human impacts have pushed many of the world's great forests to the brink. Yet scientists, environmentalists, and even some policymakers increasingly warn that forests are worth more standing than felled. They argue that by safeguarding vulnerable biodiversity, sequestering carbon, controlling erosion, and providing fresh water, forests provide services to humanity, not to mention the unquantifiable importance of having wild places in an increasingly human-modified world. Still, the decline of the world's forests continues: the FAO estimating that around 10 million hectares of tropical forest are lost every year. Of course, some of these forests are more imperiled than others, and a new analysis by Conservation International (CI) has catalogued the world's 10 most threatened forests.


World Bank offers to save Serengeti from bisecting road

(01/31/2011) The World Bank has offered to help fund an alternative route for a planned road project that would otherwise cut through Tanzania's world famous Serengeti National Park, according to the German-based NGO Nature and Biodiversity Conservation Union (NABU). When announced last year, the road project raised protests from environmentalists, scientists, and Tanzanian tour companies, but the Tanzanian government refused to shift plans to an alternative southern route for the road, thereby bypassing the park.


Sustainable timber in Tanzania experiences huge growth

(01/18/2011) The level of Tanzanian timber forest certified as sustainable increased by 700 percent earlier this month. The certification not only represents an environmental win, but is expected to bring opportunities and money to the communities which exist within and around the forests.


Elephant tromping benefits frogs and lizards

(10/25/2010) While elephants may appear destructive when they pull down trees, tear up grasses or stir up soils, their impacts actually make space for the little guys: frogs and reptiles. The BBC reports that a new study in African Journal of Ecology finds that African bush elephants (Loxodonta Africana), facilitate herpetofauna (i.e. amphibians and reptiles) biodiversity when they act as ecosystem engineers.


Photos: three new forest frogs discovered in Tanzania

(10/19/2010) Africa's most biodiverse nation, Tanzania, has added a few more species to its dockets. Researchers have discovered three new amphibians in the always surprising Eastern Arc Mountains, a region which has supplied a number of new species recently. All three new species are members of the frog genus Callulina. Described in the Zoological Journal of the Linnean Society the researchers warn that all three of the new frogs are confined to small habitats threatened by deforestation and firewood collection.


Loss of old growth forest continues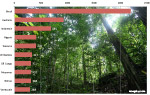 (10/06/2010) A new global assessment of forest stocks by the U.N. Food and Agriculture Organization (FAO) shows continuing loss of primary forests since 2005 despite gains in the extent of protected areas. FAO's Global Forest Resources Assessment 2010 reveals some 13 million hectares of forest were cleared between 2000 and 2010, down from around 16 million hectares per year during the 1990s. Loss of primary forest—mostly a consequence of logging—averaged 4.2 million hectares per year, down from 4.7 million hectares per year in the 1990s.


Threatened on all sides: how to save the Serengeti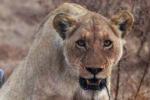 (09/27/2010) Tanzania's plan to build a road through the Serengeti has raised the hackles of environmentalists, conservationists, tourists, and wildlife-lovers worldwide, yet the proposed road is only the most recent in a wide variety of threats to the Serengeti ecosystem. A new study in mongabay.com's open-access journal Tropical Conservation Science looks at the wide variety of issues facing the Serengeti and how to save one of the world's most beloved landscapes and wildlife communities.


Golden toad saved from brink of extinction

(08/17/2010) One hundred Kihansi Spray Toads have been flown to their native Tanzania after a close brush with extinction, reports the Wildlife Conservation Society (WCS).


Stunning monkey discovered in the Colombian Amazon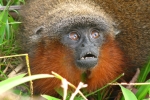 (08/11/2010) While the Amazon is being whittled away on all sides by logging, agriculture, roads, cattle ranching, mining, oil and gas exploration, today's announcement of a new monkey species proves that the world's greatest tropical rainforest still has many surprises to reveal. Scientists with the National University of Colombia and support from Conservation International (CI) have announced the discovery of a new monkey in the journal Primate Conservation on the Colombian border with Peru and Ecuador. The new species is a titi monkey, dubbed the Caquetá titi ( Callicebus caquetensis). However, the announcement comes with deep concern as researchers say it is likely the new species is already Critically Endangered due to a small population living in an area undergoing rapid deforestation for agriculture.


Rainforest destruction progresses in waves

(08/05/2010) Tropical forest degradation progresses in a series of "waves", with forests initially exploited for high value products like hardwoods and then eventually used for successively lower value goods like firewood and fodder, reports new research published in the Proceedings of the National Academy of Sciences.


Road through the Serengeti will eventually 'kill the migration'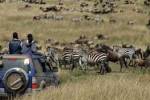 (07/08/2010) Tourists, conservationists, individuals, and tour companies have launched an international outcry against the Tanzanian authorities in response to the announcement of the planned construction of the trans-Serengeti Highway highway. There is even a Facebook group and an online petition with 5,038 signatures. But the government has responded by saying that the plans are still on course.


Jane Goodall renews her faith in nature and humanity during the "Gombe 50" anniversary, An interview with Dr. Jane Goodall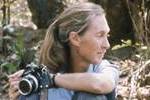 (04/12/2010) 2010 marks a monumental milestone for the Jane Goodall Institute (JGI) and its founder, Dr. Jane Goodall, DBE. Fifty years ago, Goodall, who is today a world-renowned global conservation leader, first set foot on the shores of Lake Tanganyika, in what is now Tanzania's Gombe National Park. The chimpanzee behavioral research she pioneered at Gombe has produced a wealth of scientific discovery, and her vision has expanded into a global mission 'to empower people to make a difference for all living things.' Time, however, has not stood still for Gombe. The wild chimps of the area have suffered as the local human population has swelled. Gombe National Park is now a forest fragment, a 35-square-kilometer island of habitat isolated in a sea of subsistence farming. Because the problems facing Gombe—unsustainable land practices, overpopulation, and a cycle of poverty—are typical of many other areas, lessons learned by Dr. Goodall and her team provide valuable insights for solutions at Gombe and beyond.


Wildlife Management Areas in Africa require changes to become sustainable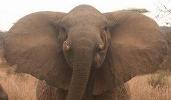 (03/29/2010) Wildlife Management Areas in Africa were created to serve a dual purpose. By granting local communities usage rights over wildlife in designated areas, African countries hoped both to allow communities to benefit from their wildlife while taking an active part in conservation. A new paper in published in the open access journal Tropical Conservation Science outlines the current problems facing WMAs, using Tanzania as an example, and recommends possible solutions.


Rise in poaching pushes CITES to vote 'no' to ivory sales

(03/22/2010) The Convention on International Trade in Endangered Species (CITES) has pleased conservationists with its decision to not allow the one-off sales of ivory from government stockpiles in Tanzania and Zambia given the recent rise in elephants poaching in Africa.


Bronx Zoo puts 'extinct' frogs on display

(02/02/2010) The Bronx Zoo has a put a most unusual frog on display: the Kihansi spray toad. For one thing, the Kihansi spray toad survived on only 5 acres in the Kihansi gorge in Tanzania, adapted to the areas' unique and constant mist from the gorge and a waterfall. For another, female Kihansi spray toads give birth to live young, instead of laying eggs. Finally, the Kihansi spray toad is extinct—at least in the wild.


Gone: a look at extinction over the past decade



(01/03/2010) No one can say with any certainty how many species went extinct from 2000-2009. Because no one knows if the world's species number 3 million or 30 million, it is impossible to guess how many known species—let alone unknown—may have vanished recently. Species in tropical forests and the world's oceans are notoriously under-surveyed leaving gaping holes where species can vanish taking all of their secrets—even knowledge of their existence—with them.


Brazil: king of conservation, deforestation for the 2000s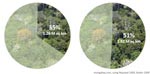 (12/21/2009) Brazil set aside more land in protected areas than any other country during the 2000s, accounting for nearly 60 percent of total terrestrial conservation during the decade, according to mongabay.com's analysis of data from the U.N Environment Program and the World Conservation Monitoring Center. Paradoxically, Brazil also lost the most forest of any country during the decade.


Photo of new chameleon species discovered in Tanzania

(11/23/2009) Researchers have discovered a new species of chameleon in southern Tanzania.


Nations vulnerable to global warming present demands: carbon levels below 350ppm and billions in aid

(11/10/2009) A group of nations especially vulnerable to the effects of climate change have released a declaration calling for developed countries to keep CO2 emission below 350 parts per million (ppm) and to give 1.5 percent of their gross domestic product to aid developing nations in adapting to the myriad impacts of climate change.


NASA satellite image reveals extent of drought in East Africa

(11/05/2009) A new image from NASA shows the severity of the drought in East Africa, which impacted Tanzania, Kenya, Ethiopia, and Somalia.


Kihansi spray toad goes extinct in the wild


(11/04/2009) This year's IUCN Red List has updated its assessment of the Kihansi spray toad, moving the species from Critically Endangered to Extinct in the Wild. With that another amphibian species has been lost to a combination of habitat loss and the devastating amphibian disease, the chytrid fungus. The Kihansi spray toad Nectophrynoides asperginis, which still survives in a number of zoos in the United States, had lived on just two hectares along the Kihansi gorge in Tanzania. The toad was specially adapted to the spray region of the Kihansi waterfall, which kept its small environment at a constant temperature and humidity.


Goodbye, snows of Kilimanjaro


(11/02/2009) The most recent survey among the ice fields atop Mount Kilimanjaro found that the ice atop Africa's most famous mountain could be gone in twenty years—and maybe even sooner. Published in the Proceedings of the National Academy of Science the study was conducted by a team of researchers who first measured the glaciers in 2000. They discovered that between 1912 and 2007, 85 percent of the ice that covered Mount Kilimanjaro vanished. When using 2000 as baseline the mountain has lost 26 percent of its ice.


Uganda to open its doors to big game hunters

(10/15/2009) Uganda, which suffered a 90 percent decline in large mammals during the 70s and 80s, has now lifted a decades-long ban on big game hunting, reports the AFP.


Solar powered conservation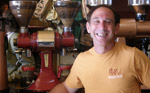 (08/25/2009) Electricity can be a difficult commodity to procure in the remote areas where conservationists often work. Typically field researchers and wildlife rangers rely on gas-powered generators, which require imported fuel, often produce noxious fumes and disruptive noise, and can be costly to maintain. A better option, especially in sun-drenched parts of the world, is solar. Clean and silent, with no need for supplemental fuel, solar seems like an ideal fit for conservation work except for one major drawback: cost. But Stephen Gold – Solar and Technology Manager for Wildlife Conservation Network has been working to overcome that obstacle.


Birds found to be key protectors of forest in Tanzania

(07/02/2009) Seed-eating birds play a critical role in maintaining forests in the Serengeti by keeping seed-killing beetles in check, report researchers writing in the journal Science. The finding is another example of ecological interdependency between species.


Indigenous people, forest communities in Africa control less than 2% of forest land

(05/28/2009) Less than 2 percent of Africa's tropical forests are under community control, hindering efforts to slow deforestation and alleviate rural poverty, reports a new assessment from the International Tropical Timber Organization (ITTO) and the Rights and Resources Initiative (RRI), a global coalition of non-governmental and community organizations.


Huge cache of smuggled ivory represents up to 40 elephants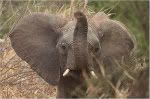 (04/29/2009) On April 25th two men were pursued by wildlife rangers from the Amboseli-Tsavo Game Scouts Association in Tanzania. The men escaped across the border to southern Kenya where they were caught by police, who had been tipped off by the wildlife scouts. The two men's SUV contained 1,550 lbs (703 kilograms) of elephant tusks, representing a total of up to forty individuals according to the Kenyan Wildlife Service. This is considered the largest seizure in the region since the ivory smuggling boom of the late 1970s and early 1980s. The ivory is estimated at a value of $750,000 (or 60 million Kenyan shillings).


New chameleon species named after carbon conservation pioneer

(04/21/2009) A newly discovered species of chameleon from Tanzania has been named after Dorjee Sun, CEO of Carbon Conservation, an outfit which seeks to make rainforest conservation profitable through a carbon market mechanism known as REDD for Reducing Emissions from Deforestation and Degradation.


Plant communities changing across the globe, says scientist Sasha Wright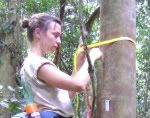 (03/29/2009) Having studied plant communities across three continent and within widely varied ecosystems—lowland tropics, deciduous forests, grasslands, and enclosed ecosystems on hill-tops—graduate student Sasha Wright has gained a unique understanding of shifts in plant communities worldwide as they respond to pressures from land use and global climate change. "Plant communities are certainly changing," Wright told Mongabay.com in a March 2009 interview. "These changes are undoubtedly affected by an increased occurrence of extreme weather events, temperature fluctuations, atmospheric CO2 concentrations, human land use, and in some cases urbanization of populations."


Bushmeat hunting in Tanzania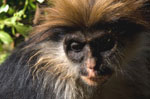 (03/23/2009) Bushmeat hunting constitutes the most immediate threat to wildlife populations in the Udzungwa Mountains of the Eastern Afromontane biodiversity hotspot in Tanzania. A new study, published in Tropical Conservation Science assesses the impact of hunting by comparing densities of mammalian species between the little hunted West Kilombero Scarp Forest Reserve, the medium-hunted Udzungwa Scarp Forest Reserve and the intensively hunted New Dabaga Ulangambi Forest Reserve.


Traditional practices contribute to conservation of medicinal plants

(03/23/2009) Traditional practices contribute to conservation of medicinal plants in West Usambara Mountains, Tanzania, report Tuli S Msuya and Jafari R Kideghesho in the March issue of the open access journal Tropical Conservation Science.


DR Congo, Indonesia, PNG, Tanzania, Vietnam win REDD funding for forest conservation

(03/20/2009) The United Nation's REDD Program has approved $18 million in support of forest conservation projects in five pilot countries: Democratic Republic of Congo, Indonesia, Papua New Guinea, Tanzania, and Viet Nam.


Norway emerges as champion of rainforest conservation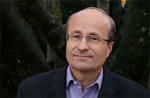 (03/19/2009) While citizens in western countries have long paid lip service to saving rainforests, Norway has quietly emerged as the largest and most important international force in tropical forest conservation. The small Scandinavian country has committed 3 billion krone ($440 million) a year to the effort, a figure vastly greater than the $100M pledged — but never fully contributed — by the United States under the Tropical Forest Conservation Act (TFCA). Norway now hopes it can help push to include forest conservation in the successor to the Kyoto Protocol by providing funding and fostering cooperation among international actors like the UN and World Bank, as well as developing countries, to fund the creation of an international architecture which makes it possible to incorporate deforestation and degradation into a post-2012 climate regime.


400-million-year-old fish at risk from harbor project

(02/26/2009) A harbor project in Tanzania may put a population of coelacanth at risk, reports Nature News.


17 new reptile and amphibian species discovered in Tanzania


(01/04/2009) 17 previously unknown species of reptiles and amphibians have been discovered in the rainforests of eastern Tanzania, report Italian and Tanzanian scientists. Conducting surveys of the 'virtually unexplored' forests of the South Nguru Mountains between 2004 and 2006, Michele Menegon of the Natural Science Museum of Trento in Italy and colleagues recorded 92 species of 'herps', of which 17 had never before been documented. The new species — which include chameleons, tree frogs, and snakes, among others — are believed to be endemic to the region.


Co-management of conservation areas offers multiple benefits

(12/01/2008) The Serengeti (Tanzania, East Africa)—one of the flagship conservation areas of the world—is the focus of a new paper published in the December issue of Tropical Conservation Science by Jafari R Kideghesho and Paul E Mtoni. The authors argue that conservation in the Serengeti needs to be approached as co-management involving sharing of power, responsibilities, and rights and duties between the government and local resource users. They advocate for intensive community involvement and reactivation of local traditional institutions in co-management approaches.


Massive bat species returns from the brink of extinction

(10/31/2008) A critically endangered bat species has made a dramatic recovery from the brink of extinction, report conservationists.


NASA study shows global warming will diminish rainfall in East Africa, worsening hunger

(08/06/2008) A new NASA-backed study has found a link between a warming Indian Ocean and reduced rainfall in eastern and southern Africa. The results suggest that rising sea temperatures could exacerbate food problems in some of the continent's most famine-prone regions.


Newly discovered monkey is critically endangered by logging, poaching

(07/28/2008) A newly discovered species of monkey may already be threatened with extinction, according to a study published in the journal Oryx.


Lion die-offs in Africa linked to global warming

(06/26/2008) Scientists have linked climate shifts in East Africa to die-offs in lion populations in 1994 and 2001. The research is published in the open-access journal PLoS ONE.


Elephants may explain Mount Kilimanjaro's bamboo enigma

(06/25/2008) At nearly 6,000 meters in height, Mount Kilimanjaro is both Africa's tallest mountain and the world's highest solitary peak, home to a diverse range of habitats that support a large variety of plant species. Yet, unlike any other mountain in Africa, Mount Kilimanjaro contains no bamboo.


Wildlife conservationist in Tanzania awarded prestigious prize

(05/29/2008) A wildlife conservationist working in Tanzania has been awarded the prestigious 2008 Parker/Gentry Award for conservation Biology.


Screaming elephant-cousin threatened by logging

(03/03/2008) A small screaming mammal that may be the closest living relative of the elephant is threatened by logging and bushmeat hunting in East Africa, according to a study published in the inaugural issue of the open access e-journal Tropical conservation Science.


Giant shrew discovered in Tanzania

(02/01/2008) More than a quarter larger than all of its relations, the Grey-faced sengi (Rhynchocyon udzungwensis) was first discovered on a roll of film from camera traps set-up in the Udzungwa Mountains of Tanzania. The photos of this mysterious giant elephant-shrew were sent to expert Dr. Galen Rathbun, who has studied the sengi (or elephant-shrew) for over thirty years; after examiining the photos he believed that the animal's unique coloring proved it was an unknown species.


African Flamingo population gravely threatened by industrial development

(07/16/2007) Tata Chemicals, a division of the biggest multinational industrial conglomerate in India, is planning to build a huge soda ash plant at Lake Natron, one of the most important lakes for waterbirds in Africa. The scale of the planned development is very likely to destroy the ecosystem of the lake and drive away the breeding flamingos.


"Living fossil" fish captured in Zanzibar

(07/16/2007) Fishermen in Zanzibar have caught a coelacanth, reports Reuters.


Cheetah are unfaithful mates

(05/30/2007) Female cheetah are highly promiscuous reports a new study by Zoological Society of London (ZSL) scientists.


Africa's rarest carnivore spotted in Tanzania

(12/21/2006) Africa's rarest carnivore, Jackson's mongoose, was spotted in the mountains of remote southern Tanzania by researchers with the Wildlife conservation Society (WCS). Until now the species has been only known from a few observations and museum specimens.


Conserving wildlife in Tanzania, Africa's most biodiverse country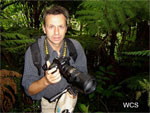 (11/09/2006) With ecosystems ranging from Lake Tanganyika to Mt. Kilimanjaro, Tanzania is the most biodiverse country in Africa. Though Tanzania is world famous for its safari animals, the country is also home to two major biodiversity hotspots: coastal forests of Eastern Africa and the montane forests of the Eastern Arc Mountains. Tanzania has set aside nearly a quarter of its land mass in a network of protected areas and more than one-sixth of the country's income is derived from tourism, much of which comes from nature-oriented travel. Despite these conservation achievements, Tanzania's wildlands and biodiversity are not safe. Fueled by surging population growth and poverty, subsistence agriculture, fuelwood collection, and timber extraction have fragmented and degraded extensive areas that are nominally protected as parks. Hunting and unsustainable use of forest products have further imperiled ecosystems and species. In the near future, climate change looms as a major threat not only to Mt. Kilimanjaro's glaciers, which are expected to disappear within ten years, but also to Tanzania's many endemic plants and animals found in its montane forests. Working to better understand these threats and safeguard Tanzania's biodiversity for future generations is Tim Davenport, Country Director for the Wildlife conservation Society (WCS) in Tanzania.


Previously undiscovered species found in Tanzania

(06/22/2006) The first field surveys of the Rubeho Mountains in Tanzania revealed over 160 animal species--including a new species of frog and eleven endemic species--according to an article published in the African Journal of Ecology this month. The findings elevate the importance of protecting this biologically-rich wilderness area and the broader Eastern Arc Mountain range from destructive activities underway such as clear-cutting for agriculture, logging and poaching.


Albino giraffe spotted

(09/08/2005) Albino giraffe spotted by WCS in Tanzania.


Toad on brink of extinction, scientists race to study for bioactive compounds

(06/29/2005) Following the construction of a dam in Tanzania, the Kihansi Spray Toad sits on the brink of extinction. Scientists are racing to study the amphibian for bioactive compounds with potential medical applications.


Photos of new monkey species found in Africa

(05/20/2005) Photos of the new monkey species discovered in remote mountains in the southern Tanzania.



Page 1 | Page 2