News articles on sustainable development

---
Mongabay.com news articles on sustainable development in blog format. Updated regularly.





Undergrads in the Amazon: American students witness beauty and crisis in Yasuni National Park, Ecuador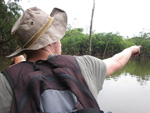 (10/28/2010) Although most Americans have likely seen photos and videos of the world's largest rainforest, the Amazon, they will probably never see it face-to-face. For many, the Amazon seems incredibly remote: it is a dim, mysterious place, a jungle surfeit in adventure and beauty—but not a place to take a family vacation or spend a honeymoon. This means that the destruction of the Amazon, like the rainforest itself, also appears distant when seen from Oregon or North Carolina or Pennsylvania. Oil spills in Ecuador, cattle ranching in Brazil, hydroelectric dams in Peru: these issues are low, if not non-existent, for most Americans. But a visit to the Amazon changes all that. This was recently confirmed to me when I traveled with American college students during a trip to far-flung Yasuni National Park in Ecuador. As a part of a study abroad program with the University of San Francisco in Quito and the Galapagos Academic Institute for the Arts and Sciences (GAIAS), these students spend a semester studying ecology and environmental issues in Ecuador, including a first-time visit to the Amazon rainforest at Tiputini Biodiversity Station in Yasuni—and our trips just happened to overlap.


Colombian marine reserve receives top honors at global biodiversity meeting

(10/20/2010) Coralina, a Colombian government agency that established the Seaflower Marine Protected Area (MPA) with local community involvement, is being heralded today by the Convention on Biological Diversity (CBD) in Nagoya, Japan. Proving that conservation and sustainable economic opportunities can go hand-in-hand, Coralina was instrumental in creating a marine park that protects nearly 200 endangered species while providing sustainable jobs for local people in the Western Caribbean Colombian department of Archipelago of San Andrés, Old Providence and Santa Catalina. Coralina was one of over 1,000 agencies and organizations that are apart of the Countdown 2010 program, which highlights effective action to save species at the CBD.


Environmentalists must recognize 'biases and delusions' to succeed

(10/18/2010) As nations from around the world meet at the Convention on Biological Diversity in Nagoya, Japan to discuss ways to stem the loss of biodiversity worldwide, two prominent researchers argue that conservationists need to consider paradigm shifts if biodiversity is to be preserved, especially in developing countries. Writing in the journal Biotropica, Douglas Sheil and Erik Meijaard argue that some of conservationists' most deeply held beliefs are actually hurting the cause.


The ultimate bike trip: the Amazon rainforest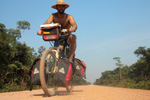 (10/17/2010) Like all commercial roads through rainforests, the 5,300 kilometer long Rodovia Transamazonica (in English, the Trans-Amazonia), brought two things: people and environmental destruction. Opening once-remote areas of the Amazon to both legal and illegal development, farmers, loggers, and miners cut swathes into the forest now easily visible from satellite. But the road has also brought little prosperity: many who live there are far from infrastructure and eek out an impoverished existence in a harsh lonely wilderness. This is not a place even the most adventurous travelers go, yet Doug Gunzelmann not only traveled the entirety of the Transamazonica in 2009, he cycled it. A self-described adventurer, Gunzelmann chose to bike the Transamazonica as a way to test his endurance on a road which only a few before have completed. But Gunzelmann wasn't just out for adrenaline-rushes, he was also deeply interested in the environmental issues related to the Transamazonica. What he found was a story without villains, but only humans—and the Amazon itself—trying to survive in a complex, confusing world.


Humanity consuming the Earth: by 2030 we'll need two planets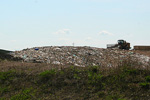 (10/13/2010) Too many people consuming too much is depleting the world's natural resources faster than they are replenished, imperiling not only the world's species but risking the well-being of human societies, according to a new massive study by the World Wildlife Fund (WWF), entitled the Living Planet Report. The report finds that humanity is currently consuming the equivalent of 1.5 planet Earths every year for its activities. This overconsumption has caused biodiversity—in this case, representative populations of vertebrate animals—to fall by 30 percent worldwide since 1970. The situation is more dire in tropical regions where terrestrial species' populations have fallen by 60 percent and freshwater species by 70 percent.


Farms in the sky, an interview with Dickson Despommier


(10/12/2010) To solve today's environmental crises—climate change, deforestation, mass extinction, and marine degradation—while feeding a growing population (on its way to 9 billion) will require not only thinking outside the box, but a "new box altogether" according to Dr. Dickson Despommier, author of the new book, The Vertical Farm. Exciting policy-makers and environmentalists, Despommier's bold idea for skyscrapers devoted to agriculture is certainly thinking outside the box.


Can 'boutique capitalism' help protect the Amazon?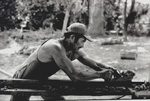 (10/11/2010) Most companies talk green, but few—almost none in fact—actually walk the walk. Sustainable design company, Ecostasy, not only walks the walk, but actually seeks out among the most challenging places to work: the imperiled Brazilian Amazon. Specializing in hand-crafted products by indigenous groups—such as jewelry, pots, and furniture—Ecostasy seeks to balance smart economics, environmental protection, and community development. Make no mistake, however, Ecostasy is not a non-profit, but a rare and refreshing example of a company truly dedicated to changing the world for the better. "In my mind, a virtuous company does not compromise ethical principles for economic interests. For me, being ethical is comprised of conducting oneself with honesty and responsibility to one's constituencies (customers, employees, suppliers), society and the environment," Katherine Ponte, founder of Ecostasy, told mongabay.com in an interview.


Citizens of 188 countries challenge leaders on climate change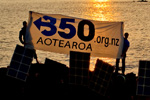 (10/11/2010) As world leaders continue to fumble a coherent, rapid, and comprehensive response to climate change, citizens from around the world yesterday sent a message to inert politicians by participating in over 7,300 events against climate change, according to 350.org, the head organizer of the day dubbed the 'Global Work Party'. "The fossil fuel industry may have thought that the collapse of the Copenhagen talks and its victory in the U.S. Congress were the final word—that people would give up in discouragement," said, Bill McKibben, founder of 350.org, so-called because 350 parts per millions (ppm) is the 'safe' amount of carbon in the atmosphere according to many scientists. Currently the concentration is around 390 ppm.


The true cost of the Commonwealth Games

(09/30/2010) UK newspapers have been flooded this week and last by reports of the Commonwealth Games' venue literally caving in and collapsing, athletes have deemed their village accommodation "filthy" and terrorists have apparently threatened attacks. Thanks to the late monsoon this year, floods are now a fear, and the Games' venue has been choked by a cloud of toxic insect repellent due to further fears of an outbreak of the potentially fatal dengue fever because of mosquitoes being drawn to the floods' stagnant water.


Nation's wealth does not guarantee green practices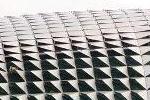 (08/11/2010) Developing countries are not the only ones that could benefit from a little environmental support. Wealthier countries may need to 'know themselves' and address these issues at home too. According to a recent study in the open access journal PLoS ONE, wealth may be the most important factor determining a country's environmental impact. The team had originally planned to study "country-level environmental performance and human health issues," lead author Corey Bradshaw, Director of Ecological Modeling and professor at the University of Adelaide, told mongabay.com. Once they began looking at the available indexes, however, they saw the need for a purely environmental analysis.


Paying for nature: putting a price on 'ecosystem services'

(07/12/2010) Ever since humans entered the stage, nature has been providing us with a wide-variety of essential and 'free' services: food production, pollination, soil health, water filtration, and carbon sequestration to name a few. Experts have come to call these 'ecosystem services'. Such services, although vital for an inhabitable planet, have largely gone undervalued in the industrial age, at least officially. Yet as environmental crises pile one on another across the world, a growing number of scientists, economists, environmentalists, and policy-makers are beginning to consider putting a monetary value on 'ecosystem services'.


UK's Royal Society to undertake 'comprehensive review' of population growth

(07/12/2010) The UK's Royal Society has announced that it will begin a major study into the impacts of human population. A largely taboo topic for decades, the Royal Society wants to provide a 'comprehensive review of the science' of population growth, according to a press release. The study, due in 2012, will focus especially on sustainable development in the face of population growth.


New UN panel to focus on saving life on Earth

(06/14/2010) In South Korea last week 230 delegates from 85 nations approved a new UN science panel focusing on saving life on Earth, known as the Intergovernmental Science Policy Platform on Biodiversity and Ecosystem Services (IPBES). The panel, which is to be modeled off of the Intergovernmental Panel on Climate Change (IPCC), is meant to bridge the gap between scientific understanding of biodiversity loss and the policy decisions necessary to stop it.


A total ban on primary forest logging needed to save the world, an interview with activist Glen Barry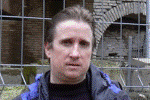 (06/02/2010) Radical, controversial, ahead-of-his-time, brilliant, or extremist: call Dr. Glen Barry, the head of Ecological Internet, what you will, but there is no question that his environmental advocacy group has achieved major successes in the past years, even if many of these are below the radar of big conservation groups and mainstream media. "We tend to be a little different than many organizations in that we do take a deep ecology, or biocentric approach," Barry says of the organization he heads. "[Ecological Internet] is very, very concerned about the state of the planet. It is my analysis that we have passed the carrying capacity of the Earth, that in several matters we have crossed different ecosystem tipping points or are near doing so. And we really act with more urgency, and more ecological science, than I think the average campaign organization."


One man's mission to save Cambodia's elephants



(05/17/2010) Since winning the prestigious 2010 Goldman Environmental Prize in Asia, Tuy Sereivathana has visited the US and Britain, even shaking hands with US President Barack Obama, yet in his home country of Cambodia he remains simply 'Uncle Elephant'. A lifelong advocate for elephants in the Southeast Asian country, Sereivathana's work has allowed villagers and elephants to live side-by-side. Working with Fauna and Flora International (FFI) he has successfully brought elephant-killing in Cambodia to an end. As if this were not enough, Sereivathana has helped curb the destruction of forests in his native country and built four schools for children who didn't previously have formal education opportunities.


How an agricultural revolution could save the world's biodiversity, an interview with Ivette Perfecto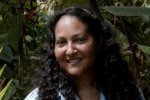 (05/04/2010) Most people who are trying to change the world stick to one area, for example they might either work to preserve biodiversity in rainforests or do social justice with poor farmers. But Dr. Ivette Perfecto was never satisfied with having to choose between helping people or preserving nature. Professor of Ecology and Natural Resources at the University of Michigan and co-author of the recent book Nature's Matrix: The Link between Agriculture, Conservation and Food Sovereignty, Perfecto has, as she says, "combined her passions" to understand how agriculture can benefit both farmers and biodiversity—if done right.


World failing on every environmental issue: an op-ed for Earth Day


(04/22/2010) The biodiversity crisis, the climate crisis, the deforestation crisis: we are living in an age when environmental issues have moved from regional problems to global ones. A generation or two before ours and one might speak of saving the beauty of Northern California; conserving a single species—say the white rhino—from extinction; or preserving an ecological region like the Amazon. That was a different age. Today we speak of preserving world biodiversity, of saving the 'lungs of the planet', of mitigating global climate change. No longer are humans over-reaching in just one region, but we are overreaching the whole planet, stretching ecological systems to a breaking point. While we are aware of the issues that threaten the well-being of life on this planet, including our own, how are we progressing on solutions?


What happened to China?: the nation's environmental woes and its future


(04/01/2010) China has long been an example of what not to do to achieve environmentally sustainability. Ranking 133rd out of 146 countries in 2005 for environmental performance, China faces major environmental problems including severe air and water pollution, deforestation, water-issues, desertification, extinction, and overpopulation. A new article in Science discusses the complex issues that have led to China's environmental woes, and where the nation can go to from here.


Depopulation may be harming the Amazon rainforest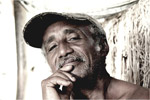 (03/31/2010) Urbanization may be having unexpected impacts in the Amazon rainforest by leaving forest areas vulnerable to exploitation by outsiders, report researchers writing in Conservation Letters. Conducting field surveys during the course of 10,000-kilometers of travel along remote Amazon rivers, Luke Parry of Lancaster University found that a sharp decrease in rural habitation has not been accompanied by a decline in harvesting of wildlife and forest resources, indicating that urban populations exact a heavy toll on distant forests through hunting, fishing, logging, and harvesting of non-timber forest products.


Women in Bangladesh help biodiversity with homegardens

(03/29/2010) Overpopulated, largely poor, and environmentally degraded, the nation of Bangladesh has known its share of woes. Yet even in face of struggles, including a forest loss of over 90 percent, the women of Bangladesh are aiding the country's struggling people and biodiversity through the establishment of some 20 million homegardens. Long-neglected by the government and NGOs, these homegardens provide food, firewood, and medicine.


Analysis shows Borneo can say 'no' to coal power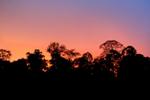 (03/17/2010) Plans for a coal power plant in the Malaysian state of Sabah in northern Borneo have run into stiff opposition. Environmentalists say the coal plant could damage extensive coral reef systems, pollute water supplies, open rainforests to mining, and contribute to global climate change, undercutting Sabah's image as a 'green' destination. The federal government contends that the coal plant is necessary to fix Sabah's energy problems. However, a recent energy audit by the Renewable and Appropriate Energy Laboratory (RAEL) at the University of California Berkeley shows that pollution-intensive coal doesn't have to be in Sabah's future.


Consumption habits cause rich countries to outsource emissions

(03/08/2010) Over a third of the greenhouse gas emissions related to the consumption of goods in wealthy nations actually occur in developing countries, according to a new analysis by researchers with the Carnegie Institution. Annually, each person if the United States outsources 2.5 tons of carbon due to consumption habits, most frequently in China. In Europe the figure of 'outsourced' emissions rises to 4 tons per person.


UN mulls global environment organization

(03/02/2010) Mass extinction, ocean acidification, deforestation, pollution, desertification, and climate change: the environmental issues facing the world are numerous and increasingly global in nature. To respond more effectively, the United Nations is considering forming a World Environmental Organization or WEO, similar to the World Trade Organization.


Could special bonds fund the green revolution and stabilize the climate?


(02/02/2010) There is no question that governments around the world are moving slowly and sluggishly to combat climate change, especially when placed against the measures recommended by climate scientists. Only a handful of nations have actually cut overall greenhouse gas emissions, and the past couple decades have seen emissions rise rapidly worldwide as nations like India and China industrialize while Brazil and Indonesia continue massive deforestation. Global temperatures are rising in concert (though with natural fluctuations): the past decade is the warmest on record. After the failure of Copenhagen this past December to produce an ambitious and binding treaty, many are wondering if the world will ever address the threat of climate change or if future generations are set to live in a world far different—and more volatile—than the one we currently enjoy.


China leaves US (and Europe) in the dust on renewable energy

(02/01/2010) This year China has become the world's largest manufacturer of solar panels and wind turbines, doubling its wind capacity since 2005. The economically booming nation—and the world's most populous—has also invested heavily in nuclear power and the world's most efficient coal plants, according to the New York Times.


Will it be possible to feed nine billion people sustainably?



(01/28/2010) Sometime around 2050 researchers estimate that the global population will level-out at nine billion people, adding over two billion more people to the planet. Since, one billion of the world's population (more than one in seven) are currently going hungry—the largest number in all of history—scientists are struggling with how, not only to feed those who are hungry today, but also the additional two billion that will soon grace our planet. In a new paper in Science researchers make recommendations on how the world may one day feed nine billion people—sustainably.


Iceland leads world on environmental issues, but China, US, and Canada plummet

(01/27/2010) Evaluating 163 nations on their environmental performance, the Environmental Performance Index (EPI) has named Iceland the most environmental nation. Released every two years, the EPI also found that the world's two largest super-powers—China and the US—have both fallen behind on confronting environmental challenges.


New report: world must change model of economic growth to avert environmental disaster

(01/25/2010) For decades industrialized nations have measured their success by the size of their annual GDP (Gross Domestic Product), i.e. economic growth. The current economic model calls for unending growth—as well as ever-rising consumerism—just to remain stable. However, a new report by the New Economics Foundation (nef) states that if countries continue down a path of unending growth, the world will be unable to tackle climate change and other environmental issues.


Congo basin rainforest countries

(01/15/2010) Payments for ecosystem services may be a key component in maintaining Central Africa's rainforests as healthy and productive ecosystems, finds a comprehensive assessment of the region's forests.


Dams a 'monument of corruption': Baru Bian, new leader of Sarawak's People's Justice Party

(01/12/2010) In an interview with the Bruno Manser Fond, the new leader of the Malaysian state Sarawak's People's Justice Party (PKR), Baru Bian, spoke out against the state government's plans for mega-dams in the middle of the rainforest, as well as continued rainforest destruction and corruption.


Could space technology save our planet?

(01/06/2010) A new book, Paradise Regained: the Regreening of Earth argues that the solutions to the world's current environmental crises—including climate change—could be lying far beyond our planet.


Is the US sinking climate change talks at Copenhagen?

(12/16/2009) While it's difficult to know what's truly going on inside the Bella Center at the UN Climate Change Conference in Copenhagen, a pattern seems to be emerging of the United States being unwilling to compromise on, well, anything.


Jane Goodall Institute hosts the 'Academy Awards' of conservation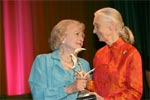 (12/16/2009) From the menu that featured organic, local and sustainable vegetarian fare to a celebrity reception on the green carpet, the 2009 Jane Goodall Institute (JGI) Global Leadership Awards Celebration offered a progressive spin on the traditional big Hollywood awards gala. Hosted by Jill St. John and Robert Wagner, with a special musical performance by Ben Harper, celebrity attendees included Rachelle Carson and Ed Begley, Jr., Jim Belushi, Craig Ferguson, Jordana Brewster, Frances Fisher, Betty White, and The Honorable Antonio R. Villaraigosa, mayor of Los Angeles (also the winner of the 2009 Jane Goodall Global Leadership Award for Excellence in Public Policy). This article is an interview with Mary Norman, senior vice president for development at the Jane Goodall Institute in Arlington, Va. Ms. Norman and her team are the force behind the Jane Goodall Institute Global Leadership Awards Celebration.


Amazon cattle ranching accounts for half of Brazil's CO2 emissions

(12/12/2009) Cattle ranching accounts for half of Brazil's greenhouse gas emissions according to a new study led by scientists from Brazil's National Space Institute for Space Research (INPE).


Brazil allocates first funds under plan to save the Amazon

(12/10/2009) Brazil's development bank BNDES has announced the first five recipients of grants under the South American country's ambitious Amazon Fund, which aims to reduce deforestation by 70 percent over the next decade.


New tree species discovered in Guyana is rich source of oil

(12/09/2009) Botanists working have described a new species of tree with commercial significance in Guyana. The discovery is published in Brittonia, a journal put out by the New York Botanical Garden.


Brazil could halt Amazon deforestation within a decade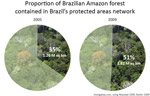 (12/03/2009) Funds generated under a U.S. cap-and-trade or a broader U.N.-supported scheme to reduce greenhouse gas emissions from deforestation and degradation ("REDD") could play a critical role in bringing deforestation in the Brazilian Amazon to a halt, reports a team writing in the journal Science. But the window of opportunity is short — Brazil has a two to three year window to take actions that would end Amazon deforestation within a decade.


Americans throw away enough food every year to feed 200 million adults

(11/30/2009) The amount of food Americans throw away has risen by approximately 50 percent since 1974 according to a new study in PLoS ONE. American now waste on average 1400 calories per person everyday, equaling 150 trillion calories a year nationwide. Considering that the average person requires approximately 2,000 calories a day, this means that the US could feed over 200 million adults every year with the food that ends up in the trash. Currently, the UN estimates that one billion people—an historical record—are going hungry worldwide.


A fair deal for forest people: working to ensure that REDD forests bear fruit for local communities


(11/27/2009) As world leaders meet to thrash out the next incarnation of the Kyoto climate agreement, the world waits with baited breath to see how greenhouse gas emissions from forests might be included. Despite the high powered nature of these important global decisions, the success of REDD will ultimately be decided by humble forest dependent communities, living in developing countries and perhaps currently oblivious to the negotiations taking place. Dr Julie Fischer, Communities Specialist on Fauna & Flora International and Macquarie Capital's Carbon Forests Taskforce, explains why REDD will fail unless it adequately accounts for, or indeed is steered by, these communities.


Land of plenty: 50 percent rise in the amount of food wasted in America worsens global warming, consumes freshwater

(11/25/2009) Just before Thanksgiving a new study shows that Americans are throwing away more food than ever. Since 1974 the amount of food Americans water per capita has risen by approximately 50 percent, according to a new study in PLoS ONE. Researchers found that food waste is adding to America's greenhouse gas emissions and accounts for over one quarter of the nation's freshwater consumption every year.


New rating systems seeks to promote sustainable landscapes from shopping malls to city parks

(11/15/2009) The Sustainable Sites Initiative has developed the United States' first rating system for the design, construction, and on-going maintenance of a wide-variety of landscapes, both with and without buildings, including shopping malls, subdivisions, university campuses, corporate buildings, transportation centers, parks and other recreation areas, and single-family homes.


Declaration calls for more wilderness protected areas to combat global warming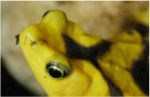 (11/11/2009) Meeting this week in Merida, Mexico, the 9th World Wilderness Congress (WILD9) has released a declaration that calls for increasing wilderness protections in an effort to mitigate climate change. The declaration, which is signed by a number of influential organizations, argues that wilderness areas—both terrestrial and marine—act as carbon sinks, while preserving biodiversity and vital ecosystem services.


Costa Rica proposes to downgrade Las Baulas National Park, threatening leatherback sea turtles


(11/11/2009) Costa Rica is considered by many to be a shining example of environmental stewardship, preserving both its terrestrial and marine biodiversity while benefiting from being a popular tourist location. However, a new move by the Costa Rican government has placed their reputation in question. In May of this year the President of Costa Rica, Oscar Arias, presented a law to the legislature that would downgrade Las Baulas from a National Park to a 'mixed property wildlife refuge'. The downgrading would authorize a number of development projects that conservationists say would threaten the park's starring resident: the leatherback turtle.


Nations vulnerable to global warming present demands: carbon levels below 350ppm and billions in aid

(11/10/2009) A group of nations especially vulnerable to the effects of climate change have released a declaration calling for developed countries to keep CO2 emission below 350 parts per million (ppm) and to give 1.5 percent of their gross domestic product to aid developing nations in adapting to the myriad impacts of climate change.


Fossil fuel subsidies "bringing us closer to irreversible climate change"

(11/06/2009) The Green Economy Coalition is urging G20 finance ministers to rapidly put an end to fossil fuel subsidies. In a letter to the ministers the coalition argues that these subsidies are contributing directly to climate change and making it difficult for the world to transition to a greener economy.


Governments, public failing to save world's species

(11/04/2009) According to the International Union for the Conservation of Nature's (IUCN) 2008 report, released yesterday, 36 percent of the total species evaluated by the organization are threatened with extinction. If one adds the species classified as Near Threatened, the percentage jumps to 44 percent—nearly half.


Gucci drops APP in pledge to save rainforests

(11/03/2009) One of the world's largest and most prestigious fashion brands has stated it will stop sourcing paper from Indonesian forests and will drop Asia Pulp and Paper (APP) as a supplier, which has become notorious for tropical deforestation. The move comes after pressure from the Rainforest Action Network (RAN) on the fashion industry to stop sourcing paper from threatened rainforests for their shopping bags.


Will Ecuador's plan to raise money for not drilling oil in the Amazon succeed?

(10/27/2009) Ecuador's Yasuni National Park is full of wealth: it is one of the richest places on earth in terms of biodiversity; it is home to the indigenous Waorani people, as well as several uncontacted tribes; and the park's forest and soil provides a massive carbon sink. However, Yasuni National Park also sits on wealth of a different kind: one billion barrels of oil remain locked under the pristine rainforest.


"Money is not a problem," palm oil CEO tells conservationists during speech defending the industry


(10/26/2009) Earlier this month at a colloquium to implement wildlife corridors for orangutans in the Malaysian state of Sabah, Dr. Yusof Basiron, the CEO of Malaysian Palm Oil Council (MPOC), told conservationists and primate experts that the palm oil industry was ready to fund reforestation efforts in the corridors. "We can raise the money to replant [the corridors] and keep contributing as a subsidy in the replanting process of this corridor for connecting forests," Basiron said in response to a question on how the palm oil industry will contribute. "Money is not a problem. The commitment is already there, the pressure is already very strong for this to be done, so it's just trying to get the thing into motion."


Emotional call for palm oil industry to address environmental problems


(10/21/2009) During what was at times an emotional speech, Sabah's Minister of Tourism, Culture, and Environment, Datuk Masidi Manjun, called on the palm oil industry to stop polluting rivers and work with NGOs to save orangutans and other wildlife. He delivered the speech on the first day of an Orangutan Conservation Colloquium held in early October in the Malaysian state of Sabah on the island of Borneo.



Page 1 | Page 2 | Page 3 | Page 4 | Page 5 | Page 6