News articles on sustainable development

---
Mongabay.com news articles on sustainable development in blog format. Updated regularly.






Employing shame for environmental change
(03/03/2015) Anyone who has ever felt the sting of shame, knows its power. Shame has long been used by societal institutions—families, communities, governments, religions—for making individuals tow the line of the majority. But a new book explores another—arguably more positive—side of shame: its potential to challenge rule-breaking and ethically-defunct corporations.
Norway sovereign fund drops coal, tar sands, gold-mining companies

(02/09/2015) In its first-ever report on responsible investing, Norway's pension fund announced last week that it has divested from 114 companies in the past three years due to concerns over global warming, deforestation, and sustainability as well as long-term financial viability. Worth a staggering $861 billion, Norway's Government Pension Fund Global (GPFG) is the world's largest sovereign wealth fund.
The Amazon's oil boom: concessions cover a Chile-sized bloc of rainforest
(02/04/2015) Hungry for oil revenue, governments and fossil fuel companies are moving even further into one of the world's last great wildernesses, according to a new study in the journal Environmental Research Letters. The total area set aside for oil and gas in the Western Amazon has grown by 150,000 square kilometers since 2008, now totaling more than 730,000 square kilometers—an area the size of Chile.
Accounting for natural capital on financial exchanges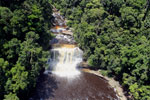 (01/26/2015) Last month, Norway's stock exchange, the Oslo Børs, introduced a way for investors to use their money to promote sustainability. A new list by the stock exchange highlights green bonds, financial products issued by companies to raise capital for environmentally friendly projects. Notably, the list requires that issuing companies obtain and publicize outside opinions on the projects' environmental features.
Initiative to restore 50M acres of degraded Latin American ecosystems by 2020
(12/07/2014) A coalition of governments and organizations today pledged to restore 20 million hectares (50 million acres) of degraded forests and ecosystems across Latin America by 2020 under an initiative that aims to curb boost rural incomes, fight climate change, and increase agricultural production. The effort is backed by $365 million from five impact investors.
Central Kalimantan to set up palm oil monitoring system to in bid cut deforestation 80%
(10/05/2014) The Indonesian province of Central Kalimantan is moving forward on an oil palm plantation monitoring system it hopes will help meet a commitment to reduce deforestation 80 percent by 2020. The online monitoring system will include "information on the performance of plantation concessions such as productivity, the number of smallholder farmers, deforestation and other land cover change, and fire occurrence," according to Earth Innovation Institute which designed and is helping the provincial government implement the system.
How do we save the world's vanishing old-growth forests?
(08/26/2014) There's nothing in the world like a primary forest, which has never been industrially logged or cleared by humans. They are often described as cathedral-like, due to pillar-like trees and carpet-like undergrowth. Yet, the world's primary forests—also known as old-growth forests—are falling every year, and policy-makers are not doing enough to stop it.
Next big idea in forest conservation? The 'double-edged sword' of democracy
(07/03/2014) Dr. Douglas Sheil considers himself an ecologist, but his research includes both conservation and management of tropical forests. Currently teaching at the Norwegian University of Life Sciences (NMBU) Sheil has authored and co-authored over 200 publications including scholarly articles, books, and popular articles on the subject.
The beef with beef: how 12 strategies could drastically cut agricultural emissions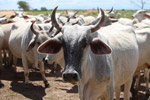 (04/25/2014) Eating less beef, cutting food waste, and utilizing farm landscapes to sequester carbon are three ways a new report suggests the world could rapidly tackle agricultural emissions. Currently, global agriculture accounts for nearly a fifth of the world's greenhouse gas emissions when agriculturally-linked deforestation is included.
Climate change solution? UN touts ambitious (but cheap) investment in renewable energy
(04/14/2014) The world is warming rapidly due to greenhouse gas emissions, threatening everything from our food supply to our ecosystems, but the solution may be surprisingly cheap, according to the third and final report from the Intergovernmental Panel on Climate Change (IPCC). The report recommends a rapid and aggressive switch from fossil fuel-based energy to renewables.
Australia proposes banning environmental boycotts

(04/07/2014) What do you do when a company is repeatedly caught trashing the environment and refuses to change its ways? Boycott! Activists and campaigners often use boycotting a company's products when other methods have failed, yet in Australia such boycotts could soon become illegal.
How locals and conservationists saved the elephants of Mali amidst conflict and poverty
(04/02/2014) At a time when Africa's elephants are facing a relentless poaching crisis, one community has managed to safeguard their elephants in the most unlikely of places: Mali. In a country that has suffered from widespread poverty, environmental degradation, and, most recently, warfare, a collaboration between conservationists and the local community has kept Mali's elephants from extinction.
Ecotourism pays: study finds lower poverty where nature-based tourism is prevalent
(02/25/2014) A new study has quantified a point long advocated by advocates of setting aside protected areas: ecotourism pays. The research, published in Proceedings of the National Academy of Sciences (PNAS), finds that communities neighboring conservation areas in Costa Rica had lower rates of poverty relative to other areas.
Africa to build world's largest dam, but who will benefit?
(12/17/2013) The Congo River traverses the continent of Africa, ending its journey in the Democratic Republic of Congo (DRC) where it spills 1.5 million cubic feet per second into the Atlantic Ocean. Now, plans are underway to harness this tremendous force of water in what promises to be the world's largest hydropower scheme, The Grand Inga.
Scientists: well-managed forest restoration benefits both biodiversity and people

(12/16/2013) In November this year, the world was greeted by the dismaying news that deforestation of the Brazilian Amazon jumped 28% in the past year. The year 2013 also holds the dubious distinction of being the first time since humans appeared on the planet, that carbon concentrations in the atmosphere rose to 400 parts per million. A map by Google revealed that Russia, Brazil, the United States, Canada and Indonesia all displayed over 10 million hectares of gross forest loss from 2000-2012, with the highest deforestation rate occurring in Malaysia.
Average American consumes 50,000 pounds of raw materials annually for the stuff they buy
(12/10/2013) The average American car weighs about 3,000 pounds. But to produce that vehicle, a lot more raw materials were used than its final weight! Maybe as much as 100 times more, as reported by scientists in a recent paper in the Proceedings of National Academy of Science. For this car to be produced, iron ore is mined in Australia and made into steel. Steel is then shipped to Japan and made into a car, which is then sold in the U.S. Most studies until now, measured national consumption by accounting only for the final weight of the products we purchase.
Lao ecotourism project wins responsible travel award for innovation
(11/11/2013) An ecotourism project in a remote part of Laos has won the prestigious World Responsible Tourism Award for Best for Responsible Wildlife Experience. The Nam Nern Night Safari, an ecotour in Lao PDR's Nam Et-Phou Louey National Protected Area in Houaphan Province, was recognized by the World Travel Mart for its innovative approach to generating benefits for local communities.
Solving 'wicked problems': ten principles for improved environmental management
(06/23/2013) As agriculture continues to expand at the expense of forests in the tropics, humanity struggles to meet environmental protection goals. Despite global efforts towards sustainable agriculture and some progress towards the gazetting of protected areas, there are as yet no general and effective solutions for meeting both conservation goals and food needs, and thus the loss and degradation of natural habitats continues. The Food and Agricultural Organization (FAO) has estimated a 70% increase in food production will be needed by 2050 to feed a population that will exceed 9 billion. How can such food production be met in ways that conserve the environment while also alleviating poverty?
Building a new generation of local conservationists: how improving education in Uganda may save one of the world's great forests
(06/20/2013) Conservation work is often focused on the short-term: protecting a forest from an immediate threat, saving a species from pending extinction, or a restoring an ecosystem following degradation. While short-term responses are often borne of necessity, one could argue that long-term thinking in conservation and environmental work (as in all human endeavors) is woefully neglected, especially in the tropics. This is why programs like the Kasiisi Project are so important: by vastly improving education for primary kids near a threatened park in Uganda, the project hopes to create a "generation of committed rural conservationists," according to founder and director, Elizabeth Ross.
Millennium Development Goals falling short on environmental ambitions

(05/30/2013) This week in New York City, the 27 members of the high-level panel of eminent persons appointed by the U.N. Secretary General will deliver a report providing recommendations on the post-2015 development agenda. This is a critical opportunity to address the inadequacies of the Millennium Development Goals (MDGs) and to chart a new course for sustainable development.
Indigenous groups protest hydropower congress as controversy hits meeting in Malaysia
(05/22/2013) The opening of the International Hydropower Association (IHA) World Congress in the Malaysian state of Sarawak was marred today by indigenous protests and controversy after a local indigenous leader was barred from attending a pre-conference workshop. Over 300 people from local indigenous people protested the ongoing construction of around a dozen mega-dams in the state that threaten to flood traditional lands, force villages to move, and upend lives in the state. The Sarawak hydropower plans are some of the most controversial in the world—making the choice of Kuching, Sarawak for the IHA meeting an arguably ironic one—with critics contending that the dams are have been mired in political corruption, including kickbacks and bribes. IHA brings together dam builders, banks, and various related organizations worldwide every two years.
NGO: conflict of interests behind Peruvian highway proposal in the Amazon
(05/16/2013) As Peru's legislature debates the merits of building the Purús highway through the Amazon rainforest, a new report by Global Witness alleges that the project has been aggressively pushed by those with a financial stake in opening up the remote area to logging and mining. Roads built in the Amazon lead to spikes in deforestation, mining, poaching and other extractive activities as remote areas become suddenly accessible. The road in question would cut through parts of the Peruvian Amazon rich in biodiversity and home to indigenous tribes who have chosen to live in "voluntary isolation."
Analysis: Indonesia renews moratorium on logging, palm plantations

(05/16/2013) Indonesia's President Susilo Bambang Yudhoyono made a bold and courageous decision this week to extend the country's forest moratorium. With this decision, which aims to prevent new clearing of primary forests and peat lands for another two years, the government could help protect valuable forests and drive sustainable development.
What if companies actually had to compensate society for environmental destruction?
(04/29/2013) The environment is a public good. We all share and depend on clean water, a stable atmosphere, and abundant biodiversity for survival, not to mention health and societal well-being. But under our current global economy, industries can often destroy and pollute the environment—degrading public health and communities—without paying adequate compensation to the public good. Economists call this process "externalizing costs," i.e. the cost of environmental degradation in many cases is borne by society, instead of the companies that cause it. A new report from TEEB (The Economics of Ecosystems and Biodiversity), conducted by Trucost, highlights the scale of the problem: unpriced natural capital (i.e. that which is not taken into account by the global market) was worth $7.3 trillion in 2009, equal to 13 percent of that year's global economic output.
'Carbon bubble' could cause next global financial crisis

(04/22/2013) The world could be heading for a major economic crisis as stock markets inflate an investment bubble in fossil fuels to the tune of trillions of dollars, according to leading economists. "The financial crisis has shown what happens when risks accumulate unnoticed," said Lord (Nicholas) Stern, a professor at the London School of Economics. He said the risk was "very big indeed" and that almost all investors and regulators were failing to address it.
Fighting deforestation—and corruption—in Indonesia
(04/11/2013) The basic premise of the Reducing Emissions from Deforestation and Degradation (REDD+) program seems simple: rich nations pay tropical countries for preserving their forests. Yet the program has made relatively limited progress on the ground since 2007, when the concept got tentative go-ahead during U.N. climate talks in Bali. The reasons for the stagnation are myriad, but despite the simplicity of the idea, implementing REDD+ is extraordinarily complex. Still the last few years have provided lessons for new pilot projects by testing what does and doesn't work. Today a number of countries have REDD+ projects, some of which are even generating carbon credits in voluntary markets. By supporting credibly certified projects, companies and individuals can claim to "offset" their emissions by keeping forests standing. However one of the countries expected to benefit most from REDD+ has been largely on the sidelines. Indonesia's REDD+ program has been held up by numerous factors, but perhaps the biggest challenge for REDD+ in Indonesia is corruption.
Still hope for tropical biodiversity in human modified landscapes

(04/09/2013) As primary forests become increasingly rare and expensive to protect, many ecologists are looking to better management of Human Modified Landscapes (HMLs) to shepherd and shield biodiversity in the tropics. Secondary forests, selectively logged forests and lands devoted to sustainable agriculture already play an important role in conservation efforts. However, the idea that HMLs will serve as a "Noah's Ark" for biodiversity, is controversial.
Proposed coal plant threatens Critically Endangered Philippine cockatoo
(04/02/2013) One kilometer off the Philippine island of Palawan lies the Rasa Island Wildlife Sanctuary; here forest grows unimpeded from a coral island surrounded by mangroves and coral reefs. Although tiny, over a hundred bird species have been recorded on the island along with a major population of large flying foxes, while in the waters below swim at least 130 species of coral fish, three types of marine turtles, and that curious-looking marine mammal, dugongs. Most importantly, perhaps, the island is home to the world's largest population of Philippine cockatoos (Cacatua haematuropygia), currently listed as Critically Endangered. But, although uninhabited by people, Rasa Island may soon be altered irrevocably by human impacts.
Indigenous protester killed by masked assailants in Panama over UN-condemned dam
(03/25/2013) A Ngäbe indigenous Panamanian, Onesimo Rodriguez, opposing the Barro Blanco hydroelectric dam project was killed last Friday evening by four masked men. His body was then thrown into a nearby stream where it was discovered the following day. Onesimo Rodriguez was attacked with a companion in Las Nubes, after they had attended a demonstration in Cerro Punta, Bugaba, against the dam. His companion, whose identity is being withheld for security reasons, received serious injuries but managed to escape and is having his injuries tended to by the local indigenous community.
A New Blueprint for a Green Economy - book review

(03/04/2013) Edward B. Barbier and Anil Markandya, contributing authors to 1989 classic Blueprint for a Green Economy, have revisited the theme to implement a green economy and published A New Blueprint for a Green Economy. The central theme of A New Blueprint for a Green Economy is how we can make economies green today given what we have learned from our efforts since 1989.
Controversial palm oil project concession in Cameroon is 89 percent 'dense natural forest'
(02/21/2013) Satellite mapping and aerial surveys have revealed that a controversial palm oil concession in Cameroon is almost entirely covered by "dense natural forest," according to a new report by Greenpeace. The activist group alleges that the concession, owned by Herakles Farms, is under 89 percent forest cover. The U.S.-based corporation intends to build a 70,000 hectare palm oil plantation in a region surrounded by four protected areas, including Korup National Park, but has faced stiff criticism from numerous environmental groups as well as conflict with locals.
Lean Design Management: Applications to Natural Resource Management

(02/04/2013) Lean Design Management is a design management process that is applied most often within the construction sector. Its applicability to natural resources management is evident through the similarities between construction management and natural resources management.
Energizing Sustainable Cities: Assessing Urban Energy - book review

(01/28/2013) Energizing Sustainable Cities: Assessing Urban Energy, edited by Arnulf Grubler and David Fisk, is a very well written book describing challenges and opportunities to define, analyze, and implement sustainable energy development for 21st Century urban centers. Urban populations, while roughly 50% of the global population, consume over 75% of the globe's energy. Therefore, developing frameworks to assess, analyze and implement sustainable energy systems that meet the criteria for these urban populations is foundational to mitigating climate change, halting biodiversity loss, and improving water quality globally.
Forests, farming, and sprawl: the struggle over land in an Amazonian metropolis
(12/04/2012) The city of Parauapebas, Brazil is booming: built over the remains of the Amazon rainforest, the metropolis has grown 75-fold in less than 25 years, from 2,000 people upwards of 150,000. But little time for urban planning and both a spatial and mental distance from the federal government has created a frontier town where small-scale farmers struggle to survive against racing sprawl, legal and illegal mining, and a lack of investment in environmental protection. Forests, biodiversity, and subsistence farmers have all suffered under the battle for land. In this, Parauapebas may represent a microcosm both of Brazil's ongoing problems (social inequality, environmental degradation, and deforestation) and opportunity (poverty alleviation, reforestation, and environmental enforcement).
Tigers vs. coal in India: when big energy meets vanishing cats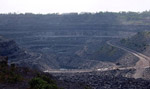 (08/01/2012) Burning coal fuels climate change, causes acid rain, and spreads toxic pollutants into the environment, but now a new Greenpeace report warns that coal may also imperil the world's biggest feline: the tiger. Home to world's largest population of tigers—in this case the Bengal subspecies (Panthera tigris tigris)—India is also the world's third largest coal producer. The country's rapacious pursuit of coal—it has nearly doubled production since 2007—has pushed the industry into tiger territory, threatening to destroy forests and fragment the tiger's already threatened population.
Guyana rainforests secure trust fund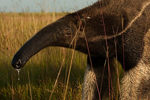 (07/30/2012) The nation of Guyana sports some of South America's most intact and least-imperiled rainforests, and a new $8.5 million trust fund hopes to keep it that way. The Guyanese government has teamed up with Germany and Conservation International (CI) to create a long-term trust fund to manage the country's protected areas system (PAS).
Experts: sustainable logging in rainforests impossible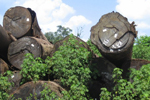 (07/19/2012) Industrial logging in primary tropical forests that is both sustainable and profitable is impossible, argues a new study in Bioscience, which finds that the ecology of tropical hardwoods makes logging with truly sustainable practices not only impractical, but completely unprofitable. Given this, the researchers recommend industrial logging subsidies be dropped from the UN's Reducing Emissions from Deforestation and Forest Degradation (REDD+) program. The study, which adds to the growing debate about the role of logging in tropical forests, counters recent research making the case that well-managed logging in old-growth rainforests could provide a "middle way" between conservation and outright conversion of forests to monocultures or pasture.
Experts dispute recent study that claims little impact by pre-Columbian tribes in Amazon
(07/05/2012) A study last month in the journal Science argued that pre-Columbian peoples had little impact on the western and central Amazon, going against a recently composed picture of the early Amazon inhabited by large, sophisticated populations influencing both the forest and its biodiversity. The new study, based on hundreds of soil samples, theorizes that indigenous populations in much of the Amazon were tiny and always on the move, largely sticking to rivers and practicing marginal agriculture. However, the study raised eyebrows as soon as it was released, including those of notable researchers who openly criticized its methods and pointed out omissions in the paper, such as no mention of hundreds of geoglyphs, manmade earthen structures, found in the region.
Indonesia eco-newswrap: farmers threaten to immolate themselves over plantation plan

(06/28/2012) Pulau Island farmers are threatening to immolate themselves after the Indonesian Ministry of Forestry has ignored their request to stop a part of their island from being converted into eucalyptus plantations by PT Riau Andalan Pulp and Paper. A letter from the farmers, who are members of the Riau Farmer Union, to Indonesian President Susilo Bambang Yudhoyono received no response, and the activists say 10 of them will travel to the presidential palace in Jakarta on June 25 and burn themselves alive in protest.
Congolese experts needed to protect Congo Basin rainforests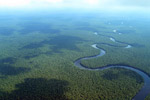 (06/20/2012) This summer, the Democratic Republic of Congo (DRC) is expected to approve a new higher education strategy which the country has developed with the World Bank and other international donors. The shape of this educational reform initiative will be critical to Congo's future in many ways. It could finally offer Congo's long-suffering people a route into the 21st century. It will also help determine the future of the DRC's forests. Nearly half of the Congo Basin's remaining rainforest is in the DRC—yet the critical role of Congolese experts in forestry, agricultural science, wildlife management and other rural sciences in protecting this forest is not widely recognized.
Cowards at Rio?: organizations decry 'pathetic' agreement
(06/20/2012) As world leaders head to Rio de Janeiro for the UN Summit on Sustainable Development, environmental and poverty groups are denouncing the last-minute text agreed on by dignitaries as "pathetic," (Greenpeace), a "damp squib" (Friends of the Earth), "a dead end" (Oxfam), and, if nothing changes, "a colossal waste of time" (WWF). "We were promised the 'future we want' but are now being presented with a 'common vision' of a polluter's charter that will cook the planet, empty the oceans and wreck the rain forests," the head of Greenpeace, Kumi Naidoo, said. "This is not a foundation on which to grow economies or pull people out of poverty, it's the last will and testament of a destructive twentieth century development model."
Over 700 people killed defending forest and land rights in past ten years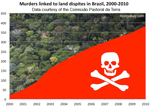 (06/19/2012) On May 24th, 2011, forest activist José Cláudio Ribeiro da Silva and his wife, Maria do Espírito Santo da Silva, were gunned down in an ambush in the Brazilian state of Pará. A longtime activist, José Cláudio Ribeiro da Silva had made a name for himself for openly criticizing illegal logging in the state which is rife with deforestation. The killers even cut off the ears of the da Silvas, a common practice of assassins in Brazil to prove to their employers that they had committed the deed. Less than a year before he was murdered, da Silva warned in a TEDx Talk, "I could get a bullet in my head at any moment...because I denounce the loggers and charcoal producers."
WWF: biggest villain at Rio+20 is Canada

(06/18/2012) Having sent a delegation to the United Nation's Rio+20 Summit on Sustainable Development, the World Wide Fund for Nature (WWF), the world's biggest conservation group, has recently declared their Heroes and Villains of Rio+20—so far. The NGO has strong words for the negotiating position of the U.S. and the major oil exporting countries (OPEC), but saves its harshest criticisms for Canada.
Experts: ignoring climate change at Rio+20 makes other goals "meaningless"
(06/18/2012) The Climate Change Task Force (CCTF)—made up of 30 climate scientists, other experts and world leaders—warned today that sidelining climate change at the Rio+20 Summit on Sustainable Development threatened progress on the conference's other goals, which includes combating poverty and building economies that value nature. "I am very concerned and worried because the draft final document of the Rio+20 conference does not give proper attention to climate change," says former Russian President Mikhail Gorbachev in a press statement.
Scientists: if we don't act now we're screwed
(06/07/2012) Scientists warn that the Earth may be reaching a planetary tipping point due to a unsustainable human pressures, while the UN releases a new report that finds global society has made significant progress on only four environmental issues out of ninety in the last twenty years. Climate change, overpopulation, overconsumption, and ecosystem destruction could lead to a tipping point that causes planetary collapse, according to a new paper in Nature by 22 scientists. The collapse may lead to a new planetary state that scientists say will be far harsher for human well-being, let alone survival.
Scientists to Rio+20: save biodiversity to save ourselves
(06/06/2012) World leaders need to do much more to protect the Earth's millions of species for the services they provide, according to a new scientific consensus statement in Nature based on over 1,000 research papers. Written by 17 top ecologists, the statement points out that despite growing knowledge of the importance of biodiversity for human well-being and survival, species continue to vanish at alarming rates. The statement comes just weeks before the UN'S Rio+20 Summit on Sustainable Development, which is supposed to chart a path for a less impoverished and more equitable world including an emphasis on greater environmental protections, but which has been marred by a lack of ambition.
Indigenous rights rising in tropical forests, but big gaps remain
(05/31/2012) In the last twenty years, rights for indigenous forest dwellers have expanded significantly, according to a new report by the Rights and Resources Initiative (RRI). Covering nearly thirty tropical forest countries, the report finds that indigenous people now hold rights to 31 percent of the forest land in these countries, rising from 21 percent in 1992. However, landmark land rights for indigenous people remain imperiled by lack of enforcement, land-grabbing, government ambivalence, and industrial development. The report comes less than a month before the Rio+20 Summit on Sustainable Development, a meeting of global leaders that marks two decades since the Rio Earth Summit.
Charting a new environmental course in China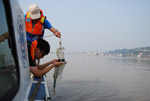 (05/21/2012) Founded in 1951, The Nature Conservancy (TNC) works in more than 30 countries and has projects in all 50 of the United States. The Conservancy has over one million members, and has protected more than 119 million acres of wild-lands and 5,000 miles of rivers worldwide. TNC has taken an active interest in China, the world's most populated nation, and in many important ways, a critical center of global development. The following is an interview with multiple directors of The Nature Conservancy's China Program.
Consumption, population, and declining Earth: wake-up call for Rio+20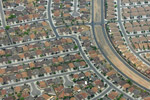 (05/15/2012) Currently, human society is consuming natural resources as if there were one-and-a-half Earths, and not just a single blue planet, according to the most recent Living Planet Report released today. If governments and societies continue with 'business-as-usual' practices, we could be consuming three years of natural resources in 12 months by 2050. Already, this ecological debt is decimating wildlife populations worldwide, disproportionately hurting the world's poor and most vulnerable, threatening imperative resources like food and water, heating up the atmosphere, and risking global well-being.
Can loggers be conservationists?
(05/10/2012) Last year researchers took the first ever publicly-released video of an African golden cat (Profelis aurata) in a Gabon rainforest. This beautiful, but elusive, feline was filmed sitting docilely for the camera and chasing a bat. The least-known of Africa's wild cat species, the African golden cat has been difficult to study because it makes its home deep in the Congo rainforest. However, researchers didn't capture the cat on video in an untrammeled, pristine forest, but in a well-managed logging concession by Precious Woods Inc., where scientist's cameras also photographed gorillas, elephants, leopards, and duikers.
Featured video: the oceans and Rio+20

(05/10/2012) A new video by Pew Environment Group and the Zoological Society of London (ZSL) hopes to convince policy-makers attending the Rio+20 Summit on Sustainable Development this summer that urgent action is needed to save the ocean's from an environmental crisis.
Permaculture: a path toward a more sustainable Amazon?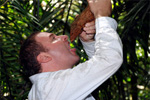 (05/03/2012) Communities living in and around tropical forests remain highly dependent on forest products, including nuts, resins, fruit and vegetables, oils, and medicinal plants. But relatively few of these products have been successfully commercialized in ways that generates sustained local benefits. When commercialization does happen, outsiders or a few well-placed insiders usually see the biggest windfall. Large-scale exploitation can also lead to resource depletion or conversion of forests for monoculture-based production. The ecosystem and local people lose.
For Earth Day, 17 celebrated scientists on how to make a better world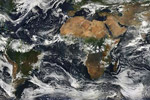 (04/22/2012) Seventeen top scientists and four acclaimed conservation organizations have called for radical action to create a better world for this and future generations. Compiled by 21 past winners of the prestigious Blue Planet Prize, a new paper recommends solutions for some of the world's most pressing problems including climate change, poverty, and mass extinction. The paper, entitled Environment and Development Challenges: The Imperative to Act, was recently presented at the UN Environment Program governing council meeting in Nairobi, Kenya.
Pictures: Destruction of the Amazon's Xingu River begins for Belo Monte Dam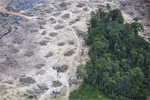 (04/18/2012) The Xingu River will never be the same. Construction of Belo Monte Dam has begun in the Brazilian Amazon, as shown by these photos taken by Greenpeace, some of the first images of the hugely controversial project. Indigenous groups have opposed the dam vigorously for decades, fearing that it will upend their way of life. Environmentalists warn that the impacts of the dam—deforestation, methane emissions, and an irreparable changes to the Xingu River's ecosystem—far outweigh any benefits. The dam, which would be the world's third largest, is expected to displace 16,000 people according to the government, though some NGOs put the number at 40,000. The dam will flood over 40,000 hectares of pristine rainforest, an area nearly seven times the size of Manhattan.
Brazil can eliminate deforestation by 2020, says governor of giant Amazon state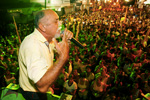 (04/05/2012) Brazil can reduce Amazon deforestation to zero by 2020 while boosting rural livelihoods and maintaining healthy economic growth, the governor of Pará told mongabay.com on the sidelines of the Skoll World Forum, a major conference on social entrepreneurship, last week. Governor Simao Jatene is hopeful that a revolution in land management and governance can turn the tide in Pará, a state that is three times the size of California and has lost more Amazon forest -- 90,000 sq km of Amazon forest since 1996 -- over the past decade-and-a-half than any other in Brazil.
Our success in transforming commodity markets will determine nature's fate
(04/01/2012) The success of governments and big corporations in eliminating environmental degradation from the products we consume will play a critical role in determining the fate of the world's remaining wild places, said a group of experts speaking at a panel during the Skoll World Forum on Social Entrepreneurship.
How best to monitor biodiversity in REDD+ projects?
(03/19/2012) If done well, REDD+ projects (Reducing Emissions from Deforestation and Forest Degradation) may not only save carbon rich forests, but also protect embattled biodiversity. But what's the best way to ensure both and carbon and species are preserved under REDD+, a program that proposes to pay nations to keep forests standing? A new study in mongabay.com's open access journal Tropical Conservation Society (TCS) argues that a one-size-fits-all approach to monitoring biodiversity in REDD+ projects would not only be difficult to develop, but would likely fail given vast differences in forest ecology and threats worldwide. Instead local sites should develop monitoring programs based on a generally approved roadmap.
Scientists say massive palm oil plantation will "cut the heart out" of Cameroon's rainforest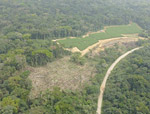 (03/15/2012) Eleven top scientists have slammed a proposed palm oil plantation in a Cameroonian rainforest surrounded by five protected areas. In an open letter, the researchers allege that Herakles Farm, which proposes the 70,000 hectare plantation in southwest Cameroon, has misled the government about the state of the forest to be cleared and has violated rules set by the Roundtable on Sustainable Palm Oil (RSPO), of which it's a member. The scientists, many of whom are considered leaders in their field, argue that the plantation will destroy rich forests, imperil endangered species, and sow conflict with local people.
Without data, fate of great apes unknown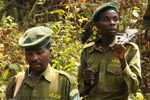 (03/12/2012) Our closest nonhuman relatives, the great apes, are in mortal danger. Every one of the six great ape species is endangered, and without more effective conservation measures, they may be extinct in the wild within a human generation. The four African great ape species (bonobos, chimpanzees and two species of gorilla) inhabit a broad swath of land across the middle of Africa, and two species of orangutans live in rainforests on the islands of Borneo and Sumatra in Southeast Asia.
Innovative program seeks to safeguard Peruvian Amazon from impacts of Inter-Oceanic Highway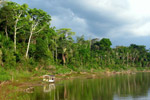 (03/06/2012) Arbio was begun by Michel Saini and Tatiana Espinosa Q. in the Peruvian Amazon region of Madre de Dios. The project focuses on a protective response to the increased encroachment and destructive land use driven by development. The recent construction of the Inter-Oceanic Highway in the Madre de Dios area presents an enormous threat to forest biodiversity. Arbio provides opportunities to help establish a buffer zone near the road to limit intrusive agricultural and deforestation activities.
Innovative conservation: wild silk, endangered species, and poverty in Madagascar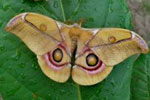 (02/20/2012) For anyone who works in conservation in Madagascar, confronting the complex difficulties of widespread poverty is a part of the job. But with the wealth of Madagascar's wildlife rapidly diminishing— such as lemurs, miniature chameleons, and hedgehog-looking tenrecs found no-where else in the world—the island-nation has become a testing ground for innovative conservation programs that focus on tackling entrenched poverty to save dwindling species and degraded places. The local NGO, the Madagascar Organization of Silk Workers or SEPALI, along with its U.S. partner Conservation through Poverty Alleviation (CPALI), is one such innovative program. In order to alleviate local pressure on the newly-established Makira Protected Area, SEPALI is aiding local farmers in artisanal silk production from endemic moths. The program uses Madagascar's famed wildlife to help create more economically stable communities.
'Gold' standard for REDD forest conservation project in Colombia's Choco

(02/15/2012) A pioneering project to reduce deforestation and forest degradation in a former conflict zone in Colombia has won gold certification under the Climate, Community, and Biodiversity (CCB) standard. The accreditation will help local communities access carbon finance in their efforts to safeguard biologically-rich forests.
Black Swans and bottom-up environmental action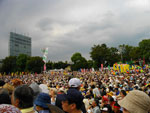 (02/08/2012) The defining events shaping the modern world - economic, social, environmental, progressive and disruptive - are frequently characterized as "Black Swans."The Black Swan term and theory were characterized by author and analyst Nassim Nicholas Taleb who explains, "What we call here a Black Swan (and capitalize it) is an event with the following three attributes. First, it is an outlier, as it lies outside the realm of regular expectations, because nothing in the past can convincingly point to its possibility. Second, it carries an extreme impact. Third, in spite of its outlier status, human nature makes us concoct explanations for its occurrence after the fact, making it explainable and predictable." Taleb identifies the emergence of the internet, the attacks of September 11, 2001, the popularity of Facebook, stock market crashes, the success of Harry Potter, and World War I as among Black Swan events.
Teaching Sustainability/Teaching Sustainably: Book Review

(02/07/2012) In Teaching Sustainability/Teaching Sustainably, Danielle Lake writes the best sentence I have ever read summarizing sustainability: "Understanding sustainability as a wicked problem, and recognizing how an egoist ethic otherizes the environment and is thus in large part responsible for the abuses that have led to a number of current environmental and social problems, are central to the resolution of this pressing situation."
Eco-toilets help save hippos and birds in Kenya
(01/04/2012) It may appear unintuitive that special toilets could benefit hippos and other wetland species, but the Center for Rural Empowerment and the Environment (CREE) has proven the unique benefits of new toilets in the Dunga Wetlands on Lake Victoria's Kenyan side. By building ecologically-sanitary (eco-san) toilets, CREE has managed to alleviate some of the conflict that has cropped up between hippos and humans for space.
11 challenges facing 7 billion super-consumers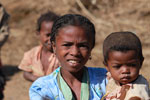 (10/31/2011) Perhaps the most disconcerting thing about Halloween this year is not the ghouls and goblins taking to the streets, but a baby born somewhere in the world. It's not the baby's or the parent's fault, of course, but this child will become a part of an artificial, but still important, milestone: according to the UN, the Earth's seventh billionth person will be born today. That's seven billion people who require, in the very least, freshwater, food, shelter, medicine, and education. In some parts of the world, they will also have a car, an iPod, a suburban house and yard, pets, computers, a lawn-mower, a microwave, and perhaps a swimming pool. Though rarely addressed directly in policy (and more often than not avoided in polite conversations), the issue of overpopulation is central to environmentally sustainability and human welfare.
Colombian president: no oil drilling in award-winning Seaflower marine reserve

(10/03/2011) Colombian president, Juan Manuel Santos, announced over the weekend that there will be no oil exploration in the award-winning Seaflower Biosphere Reserve and Marine Protected Area (MPA). Spreading over 65,000 square kilometers (6,500,000 hectares), Seaflower MPA is home to over a hundred coral species, over 400 fish, some 150 birds, four marine turtles species, and the magnificent mollusk, the queen conch (Strombus gigas).
Sowing the seeds to save the Patagonian Sea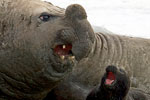 (09/07/2011) With wild waters and shores, the Patagonia Sea is home to a great menagerie of marine animals: from penguins to elephants seals, albatrosses to squid, and sea lions to southern right whales. The sea lies at crossroads between more northern latitudes and the cold bitter water of the Southern Ocean, which surround Antarctica. However the region is also a heavy fishing ground, putting pressure on a number of species and imperiling the very ecosystem that supplies the industry. Conservation efforts, spearheaded by marine conservationist Claudio Campagna and colleagues with the Wildlife Conservation Society (WCS), are in the early stages. Campagna, who often writes about the importance of language in the fight for preservation, has pushed to rename the area to focus on its stunning wildlife.
World on the Edge: How to Prevent Environmental and Economic Collapse

(08/30/2011) World on the Edge: How to Prevent Environmental and Economic Collapse clearly describes in terms of national and social security how the looming current threat to our collective global future is not from catastrophic war as many describe in hindsight the 20th Century, rather from cataclysmic climate change, biodiversity loss, and water degradation.
The importance of recognizing viewpoints in a rapidly changing world
(08/16/2011) Is oil palm bad? Is protecting tropical forests more important than converting them for economic development? Should we spike trees to make sure no one cuts them down? Answers to these questions depend on which side of the argument you're on. But often people on either side of debates hardly know what their opponents are thinking.
Taking corporate sustainability seriously means changing business culture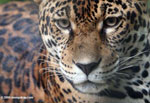 (08/11/2011) As more and more people demand companies to become sustainable and environmentally conscious, many corporations are at a loss of how to begin making the changes necessary. If they attempt to make changes—but fall short or focus poorly—they risk their actions being labeled as 'greenwash'. In addition, if they implement smart changes and self-regulations, but their employees don't buy-in to the process, all their investments will be for nothing. This is where Accountability Now, a young, fresh social responsibility agency, comes in. Clare Raybould, director of Accountability Now, believes companies—large and small—have the potential to change the world for the better, but they simply need a guiding hand to change not just the way a company works, but its culture.
Balancing agriculture and rainforest biodiversity in India's Western Ghats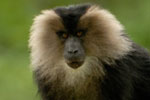 (08/08/2011) When one thinks of the world's great rainforests the Amazon, Congo, and the tropical forests of Southeast Asia and Indonesia usually come to mind. Rarely does India—home to over a billion people—make an appearance. But along India's west coast lies one of the world's great tropical forests and biodiversity hotspots, the Western Ghats. However it's not just the explosion of life one finds in the Western Ghats that make it notable, it's also the forest's long—and ongoing—relationship to humans, lots of humans. Unlike many of the world's other great rainforests, the Western Ghats has long been a region of agriculture. This is one place in the world where elephants walk through tea fields and tigers migrate across betel nut plantations. While wildlife has survived alongside humans for centuries in the region, continuing development, population growth and intensification of agriculture are putting increased pressure on this always-precarious relationship. In a recent paper in Biological Conservation, four researchers examine how well agricultural landscapes support biodiversity conservation in one of India's most species-rich landscapes.
South Sudan's choice: resource curse or wild wonder?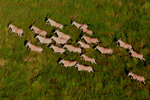 (07/11/2011) After the people of South Sudan have voted overwhelmingly for independence, the work of building a nation begins. Set to become the world's newest country on July 9th of this year, one of many tasks facing the nation's nascent leaders is the conservation of its stunning wildlife. In 2007, following two decades of brutal civil war, the Wildlife Conservation Society (WCS) surveyed South Sudan. What they found surprised everyone: 1.3 million white-eared kob, tiang (or topi) antelope and Mongalla gazelle still roamed the plains, making up the world's second largest migration after the Serengeti. The civil war had not, as expected, largely diminished the Sudan's great wildernesses, which are also inhabited by buffalo, giraffe, lion, bongo, chimpanzee, and some 8,000 elephants. However, with new nationhood comes tough decisions and new pressures. Multi-national companies seeking to exploit the nation's vast natural resources are expected to arrive in South Sudan, tempting them with promises of development and economic growth, promises that have proven uneven at best across Africa.
FSC mulls controversial motion to certify plantations responsible for recent deforestation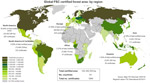 (06/24/2011) Members of the Forest Stewardship Council (FSC), meeting in Malaysia this week for its General Assembly, will consider various changes to the organization, including a vote on a controversial motion that would open the door—slightly at first—to sustainable-certification of companies that have been involved in recent forest destruction for pulp and paper plantations. Known as Motion 18, the change is especially focusing on forestry in places where recent deforestation has been rampant, such as Indonesia and Malaysia.
Germany backs out of Yasuni deal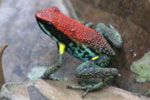 (06/13/2011) Germany has backed out of a pledge to commit $50 million a year to Ecuador's Yasuni ITT Initiative, reports Science Insider. The move by Germany potentially upsets an innovative program hailed by environmentalists and scientists alike. This one-of-a-kind initiative would protect a 200,000 hectare bloc in Yasuni National Park from oil drilling in return for a trust fund of $3.6 billion, or about half the market value of the nearly billion barrels of oil lying underneath the area. The plan is meant to mitigate climate change, protect biodiversity, and safeguard the rights of indigenous people.
Environment versus economy: local communities find economic benefits from living next to conservation areas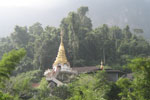 (06/12/2011) While few would question that conserving a certain percentage of land or water is good for society overall, it has long been believed that protected areas economically impoverish, rather than enrich, communities living adjacent to them. Many communities worldwide have protested against the establishment of conservation areas near them, fearing that less access and increased regulations would imperil their livelihoods. However, a surprising study overturns the common wisdom: showing that, at least in Thailand and Costa Rica, protected areas actually boost local economies and decrease poverty.
Prosperity without Growth: Economics for a Finite Planet

(05/23/2011) Prosperity without Growth: Economics for a Finite Planet challenges us to imaging a world where growth and unmitigated consumption do not equal development. In fact, as clearly described throughout, countries with unmitigated consumption are the underdeveloped countries of the 21st Century expanding our global ecological debt at the expense of countries who are more sophisticated in their development practices with similar prosperity levels while incurring less "national" ecological debt.
Distressed Place and Faded Grace in North Sulawesi
(05/10/2011) The Nantu Wildlife Reserve is located in northern Sulawesi's Minehasa Peninsula, in Gorontalo Province. Sulawesi is among the largest of Indonesia's some seventeen thousand islands. Its shape is bizarre: a sinuous sprawling monkey, with lavish tail, poised to leap the straits of Makassar. Sulawesi lies to the north of Bali and Lombok and to the east of Borneo. Alfred Russell Wallace, the nineteenth century English explorer and natural scientist of broad expertise, spent a lot of time in Sulawesi's northern peninsula, casting his curiosity and observation with such singular acuity that his mind apprehended "Darwin's theory of evolution" independently from and possibly before Darwin. His work described the zone of transition between the Asian and Australian zoographic regions and was so accurate and thorough in its logic that today, some one-hundred and fifty years later, the zone is named Wallacea.
Sustainability takes only cents

(03/30/2011) Real economic global results from decoupling economic growth from unsustainable natural resource management and inefficient industrial processes are the central themes of Cents and Sustainability. Implementing wealth creation strategies at the local, national, and international level is the primary economic theme, or modus operandi, of the 21st Century, as opposed to 20th Century wealth appropriation strategies. This begets the question do concrete auditable examples of wealth creation while sustainably managing natural resources at the national level exist?
Fighting illegal logging in Indonesia by giving communities a stake in forest management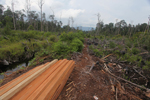 (03/10/2011) Over the past twenty years Indonesia lost more than 24 million hectares of forest, an area larger than the U.K. Much of the deforestation was driven by logging for overseas markets. According to the World Bank, a substantial proportion of this logging was illegal. Curtailing illegal logging may seem relatively simple, but at the root of the problem of illegal logging is something bigger: Indonesia's land policy. Can the tide be turned? There are signs it can. Indonesia is beginning to see a shift back toward traditional models of forest management in some areas. Where it is happening, forests are recovering. Telapak understands the issue well. It is pushing community logging as the 'new' forest management regime in Indonesia. Telapak sees community forest management as a way to combat illegal logging while creating sustainable livelihoods.
Indigenous leaders take fight over Amazon dams to Europe

(03/02/2011) Three indigenous Amazonian leaders spent this week touring Europe to raise awareness about the threat that a number of proposed monster dams pose to their people and the Amazon forest. Culminating in a press conference and protests in London, the international trip hopes to build pressure to stop three current hydroelectric projects, one in Peru, including six dams, and two in Brazil, the Madeira basin industrial complex and the massive Belo Monte dam. The indigenous leaders made the trip with the NGO Rainforest Foundation UK, including support from Amazon Watch, International Rivers, and Rainforest Concern.
2% GDP could turn global economy green

(02/21/2011) Investing around $1.3 trillion, which represents about 2% of the world's gross domestic product (GDP), into ten sectors could move the world economy from fossil-fuel dependent toward a low carbon economy, according to report by the UN Environment Program (UNEP). In addition, the investments would alleviate global poverty and keep stagnating economies humming, while cutting humanity's global ecological footprint nearly in half by 2050 even in the face of rising populations.
As South Sudan eyes independence, will it choose choose to protect its wildlife?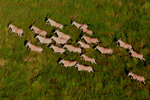 (02/11/2011) After the people of South Sudan have voted overwhelmingly for independence, the work of building a nation begins. Set to become the world's newest country on July 9th of this year, one of many tasks facing the nation's nascent leaders is the conservation of its stunning wildlife. In 2007, following two decades of brutal civil war, the Wildlife Conservation Society (WCS) surveyed South Sudan. What they found surprised everyone: 1.3 million white-eared kob, tiang (or topi) antelope and Mongalla gazelle still roamed the plains, making up the world's second largest migration after the Serengeti. The civil war had not, as expected, largely diminished the Sudan's great wildernesses, which are also inhabited by buffalo, giraffe, lion, bongo, chimpanzee, and some 8,000 elephants. However, with new nationhood comes tough decisions and new pressures. Multi-national companies seeking to exploit the nation's vast natural resources are expected to arrive in South Sudan, tempting them with promises of development and economic growth, promises that have proven uneven at best across Africa.
The ocean crisis: hope in troubled waters, an interview with Carl Safina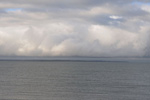 (02/07/2011) Being compared—by more than one reviewer—to Henry Thoreau and Rachel Carson would make any nature writer's day. But add in effusive reviews that compare one to a jazz musician, Ernest Hemingway, and Charles Darwin, and you have a sense of the praise heaped on Carl Safina for his newest work, The View from Lazy Point: A Natural Year in an Unnatural World. Like Safina's other books, The View from Lazy Point focuses on the beauty, poetry, and crisis of the world's oceans and its hundreds-of-thousands of unique inhabitants. Taking the reader on a journey around the world—the Arctic, Antarctic, and the tropics—Safina always returns home to take in the view, and write about the wildlife of his home, i.e. Lazy Point, on Long Island. While Safina's newest book addresses the many ways in which the ocean is being degraded, depleted, and ultimately imperiled as a living ecosystem (such as overfishing and climate change) it also tweezes out stories of hope by focusing on how single animals survive, and in turn how nature survives in an increasingly human world. However, what makes Safina's work different than most nature writing is his ability to move seamlessly from contemporary practical problems to the age-old philosophical underpinnings that got us here. By doing so, he points a way forward.
Is Obama's clean energy revolution possible?

(01/26/2011) Last night US President Barack Obama called for a massive green energy make-over of the world's largest economy. Describing the challenge as 'this generation's Sputnik moment' the US president set a goal of producing 80 percent of America's energy by clean sources by 2035. While this may sound improbable, two recent analyses back the president up, arguing that a global clean energy revolution is entirely possible within a few decades using contemporary technology and without breaking the bank. "Based on our findings, there are no technological or economic barriers to converting the entire world to clean, renewable energy sources," Mark Z. Jacobson, a professor of civil and environmental engineering at Stanford said in a press release. "It is a question of whether we have the societal and political will."
Will Indonesia's big REDD rainforest deal work?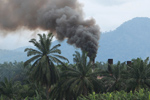 (12/28/2010) Flying in a plane over the Indonesian half of the island of New Guinea, rainforest stretches like a sea of green, broken only by rugged mountain ranges and winding rivers. The broccoli-like canopy shows little sign of human influence. But as you near Jayapura, the provincial capital of Papua, the tree cover becomes patchier—a sign of logging—and red scars from mining appear before giving way to the monotonous dark green of oil palm plantations and finally grasslands and urban areas. The scene is not unique to Indonesian New Guinea; it has been repeated across the world's largest archipelago for decades, partly a consequence of agricultural expansion by small farmers, but increasingly a product of extractive industries, especially the logging, plantation, and mining sectors. Papua, in fact, is Indonesia's last frontier and therefore represents two diverging options for the country's development path: continued deforestation and degradation of forests under a business-as-usual approach or a shift toward a fundamentally different and unproven model based on greater transparency and careful stewardship of its forest resources.
Amazon tribe establishes first indigenous forest carbon fund

(12/04/2010) A half-century ago, Brazil's Suruí people knew little of the world beyond their cluster of villages – and nothing of the European settlers who dominated their continent. By 2006, that world beyond had engulfed them – a fact their young chief, Almir Narayamoga Suruí, saw all too clearly the first time he logged onto Google Earth.
'Environmental and social aggression': oil exploration threatens award-winning marine protected area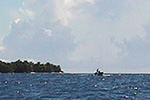 (12/01/2010) The Seaflower Marine Protected Area (MPA), which recently won top honors at the Convention on Biological Diversity (CBD) in Japan, is now under threat by planned oil exploration in the region, according to the Providence Foundation which is devoted to protecting the area. Proposed blocs for exploration by the Colombian government lie in the North Cays adjacent to the park, and perhaps even inside MPA boundaries. Spreading over 65,000 square kilometers (6.5 million hectares), Seaflower MPA lies within the Colombian Caribbean department known as the Archipelago of San Andres, Old Providence and Santa Catalina. This richly diverse Archipelago is home to a known 57 coral species, over 400 fish, and some 150 birds, as well as the ethnic and cultural minority: the Raizal people. The prospect of massive infrastructure or, even worse, oil spills in the area could devastate the park and locals' livelihoods.





Consumer goods industry announces goal of zero deforestation in Cancun

(11/30/2010) While governments continue to stall on action to cut greenhouse gas emissions worldwide, global corporations are promising big changes to tackle their responsibilities. The Board of Consumer Goods Forum (BCGF) has approved a resolution to achieve net zero deforestation by 2020 in products such as palm oil, soy, beef, and paper. Announced yesterday at the UN Climate Summit in Cancun, the BCGF has stated the goal will be met both by individual actions within companies and collective action, including partnerships with NGOs, development banks, and governments. With such giants as Walmart, Unilever, Carrefour, and General Mills, BCGF is made up of four hundred global consumer goods manufacturers and retailers totaling over $2.8 trillion in revenue.




Page 1 | Page 2 | Page 3 | Page 4