News articles on subsistence agriculture

---
Mongabay.com news articles on subsistence agriculture in blog format. Updated regularly.





Indigenous tribes say effects of climate change already felt in Amazon rainforest


(04/30/2013) Tribal groups in Earth's largest rainforest are already being affected by shifts wrought by climate change, reports a paper published last week in the British journal Philosophical Transactions of the Royal Society B. The paper, which is based on a collection of interviews conducted with indigenous leaders in the Brazilian Amazon, says that native populations are reporting shifts in precipitation patterns, humidity, river levels, temperature, and fire and agricultural cycles. These shifts, measured against celestial timing used by indigenous groups, are affecting traditional ways of life that date back thousands of years.


Conservation policies that boost farm yields may ultimately undermine forest protection, argues study

(04/17/2013) Rising agricultural profitability due to higher prices, improved crop productivity, and forest conservation itself could make it increasingly difficult for conservation programs tied to payments for ecosystem services to succeed, warns a study published this week in the journal Proceedings of the National Academy of Sciences.


Forests, farming, and sprawl: the struggle over land in an Amazonian metropolis


(12/04/2012) The city of Parauapebas, Brazil is booming: built over the remains of the Amazon rainforest, the metropolis has grown 75-fold in less than 25 years, from 2,000 people upwards of 150,000. But little time for urban planning and both a spatial and mental distance from the federal government has created a frontier town where small-scale farmers struggle to survive against racing sprawl, legal and illegal mining, and a lack of investment in environmental protection. Forests, biodiversity, and subsistence farmers have all suffered under the battle for land. In this, Parauapebas may represent a microcosm both of Brazil's ongoing problems (social inequality, environmental degradation, and deforestation) and opportunity (poverty alleviation, reforestation, and environmental enforcement).


How do we save Africa's forests?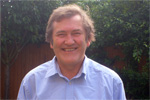 (06/19/2011) Africa's forests are fast diminishing to the detriment of climate, biodiversity, and millions of people of dependent on forest resources for their well-being. But is the full conservation of Africa's forests necessary to mitigate global climate change and ensure environmental stability in Africa? A new report by The Forest Philanthropy Action Network (FPAN), a non-profit that provides research-based advice on funding forest conservation, argues that only the full conservation of African forests will successfully protect carbon stocks in Africa.


REDD should fund efficient stoves, crop yield increases, says study

(05/31/2011) Efforts to reduce greenhouse gas emissions from deforestation and forest degradation (REDD) must incorporate the implementation cost of programs to meet resource demands of local people in order to be successful, argues a new study published in Nature Climate Change.


Shift from poverty-driven to industry-driven deforestation may help conservation

(08/06/2008) A shift from poverty-driven deforestation to industry-driven deforestation in the tropics may offer new opportunities for forest conservation, argues a new paper published in the journal Trends in Evolution & Ecology.


Corporations become prime driver of deforestation, providing clear target for environmentalists


(08/05/2008) The major drivers of tropical deforestation have changed in recent decades. According to a forthcoming article, deforestation has shifted from poverty-driven subsistence farming to major corporations razing forests for large-scale projects in mining, logging, oil and gas development, and agriculture. While this change makes many scientists and conservationists uneasy, it may allow for more effective action against deforestation. Rhett A. Butler of Mongabay.com, a leading environmental science website focusing on tropical forests, and William F. Laurance of the Smithsonian Tropical Research Institute in Panama believe that the shift to deforestation by large corporations gives environmentalists and concerned governments a clear, identifiable target that may prove more responsive to environmental concerns.