News articles on strange

---
Mongabay.com news articles on strange in blog format. Updated regularly.





Forgotten species: the cryptic Jerdon's courser



(07/06/2010) According to my Oxford English Dictionary, 'cryptic' means: 'secret, mystical; mysterious; obscure in meaning; enigmatic'. This is the perfect adjective for the rare Indian bird, Jerdon's courser (Rhinoptilus bitorquatus). 'It is not so easy to spot as it is a small bird and when you show the torch it crouches and merges with the surroundings. So we need very good trained eyes to look for them,' Dr. P. Jeganathan recently told mongabay.com.


Elle MacPherson promotes consumption of illegal rhino horn [warning: graphic image]

(07/02/2010) Despite a number of scientific studies showing that rhino horn has no curative properties, supermodel, entrepreneur, and recent host of Britain's Next Top Model, Elle Macpherson, says she ingests powdered rhino horn because: '[it] works for me'. In an interview with The Sunday Times via Twitter, Elle Macpherson says the illegal substance tastes like 'crushed bone and fungus'.


Uncovering the intelligence of insects, an interview with Lars Chittka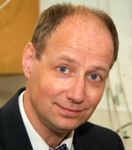 (06/29/2010) Many people would likely consider 'insect intelligence' a contradiction in terms, viewing insects—when they think of them as anything more than pests—as something like hardwired tiny robots, not adaptive, not intelligent, and certainly not conscious. However, research over the last few decades have shown that a number of well-studied insects are capable of performing amazing intellectual feats, from recognizing individuals to employing a symbolic language in a behavior known as a 'bee waggle'. "Already in 1900, Buttel-Reepen asked whether honeybees are mere reflex machines—and emphatically denied that claim," Dr. Lars Chittka, professor of Sensory and Behavioral Ecology at Queen Mary University in London, told mongabay.com in an interview. "Over the last century, we have seen a fundamental change in perspective on the learning capacities of insects, and there a now several credible lines of evidence that insects are capable of cognitive feats that had previously been ascribed only to 'higher' vertebrates".


Anglican Church says overpopulation may break eighth commandment

(06/08/2010) In a bold move for a Christian church, Australia's Anglican Church has linked overpopulation to the eighth commandment given to Moses on Mount Sinai: 'Thou shall not steal', according to The Age.


Saltwater crocodiles surf across the ocean

(06/06/2010) Despite being poor swimmers, researchers have discovered that the saltwater crocodile (also known as estuarine) commonly travels long distances over open oceans by riding ocean currents. The discovery, published inJournal of Animal Ecology, solves an unknown mystery of why saltwater crocodiles (Crocodylus porosus) are found across vast distance in the Pacific, yet have not diverged into different species.


Photos: more new species found in Indonesia's 'lost world'



(05/17/2010) The Foja Mountains on the Indonesian side of New Guinea have proven a biological treasure trove that just keeps spilling riches. Two-and-a-half years ago the region—dubbed Indonesia's 'lost world'—made news globally when researchers announced the discovery of a giant rat: five times the size of the familiar brown rat. New amphibians, birds, and insects have also been found during past expeditions in 2005 and 2007. A collaborative team of Indonesia and international researchers have since returned to the Foja Mountains and found more spectacular species.


The good old days: 17 times easier to catch fish in 1889

(05/05/2010) It is widely recognized that fish populations have dropped drastically over the past century, but a new study in Nature Communications shows the decline may be worse than expected. Research from the University of York and the Marine Conservation Society has discovered that it was 17 times easier in the UK to catch fish in 1889—when ships were powered by sail—than it is today using high-powered motor boats with technological advances.


Five minutes of exercising in nature improves mental health

(05/05/2010) Recent studies in psychology have shown that spending time or exercising in natural settings—even urban parks and gardens—have benefits for one's mental health and sense of wellbeing. But a new study in the journal Environmental Science & Technology pushes our understanding of the link between nature and health even further, finding that only five minutes of exercising in a 'green space' will provide one with both mental and physical benefits.


Dwarf dinosaur confirmed: the horse-sized sauropod of Transylvania

(05/04/2010) A dinosaur mystery over a hundred years old has been unraveled according to a new study in the Proceedings of the National Academy of Sciences.


Gulf oil spill could impact non-coastal songbirds

(05/03/2010) Even though they don't stop over in the Gulf of Mexico, many migrating songbirds could be impacted by the catastrophic oil spill, warns the American Bird Conservancy (ABC). The threats to marine and coastal birds have been well-outlined during the past few days, however birds flying high above the spill could also be vulnerable.


Photo: monster worm is less than a monster

(04/28/2010) Some places have Loch Ness and Bigfoot, but the Palouse prairie of the western United States has the giant Palouse earthworm. Reported to stretch 3 feet long, spit, and—even more strangely—smell like lilies, the earthworm has become apart of the region's folklore and has only been seen a few times since the 1980s leading to concerns that it was gravely endangered and maybe even extinct.


Killer whales split into three separate species

(04/25/2010) Using genetic evidence scientists have discovered that the world's killer whales, also known as orcas (Orcinus orca), likely represent at least three separate species.


Close to a billion species: ocean exploration reveals shocking diversity of tiny marine life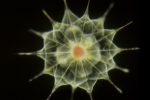 (04/19/2010) Biologists worldwide may have to start re-evaluating their estimates of the number of species on Earth, since expeditions documenting the oceans' tiniest species have revealed shocking diversity: in the tens of millions of species, at least, and according to one researcher "closer to a billion". Fourteen field projects sent out by the Census of Marine Life focused on the oceans' smallest inhabitants: microbes, zooplankton, and tiny burrowing species inhabiting the deep sea bed. What they found was astounding.


Whiskas offers Critically Endangered species-flavored cat food

(04/13/2010) In a truly bizarre product offering, Whiskas presented a new line of bluefin tuna-flavored cat food before quickly eliminating the product "due to public concerns", according to Greenpeace UK.


New blind snake discovery



(04/06/2010) Call them survivors: blindsnakes have been identified as one of the few groups of organisms that inhabited Madagascar when it broke from the Indian subcontinent around 100 million years ago. According to a new study in Biology Letters, blindsnakes not only survived the split of Madagascar and India, but likely traveled from Asia to Australia and Africa to South America on floating vegetation, the latter a journey that may have taken six months of drifting on ocean currents. "Blindsnakes are not very pretty, are rarely noticed, and are often mistaken for earthworms," says Blair Hedges of her subjects. "Nonetheless, they tell a very interesting evolutionary story."


James Cameron, in real life, fights to save indigenous groups from massive dam construction in Brazil

(04/01/2010) After creating a hugely successful science-fiction film about a mega-corporation destroying the indigenous culture of another planet, James Cameron has become a surprisingly noteworthy voice on environmental issues, especially those dealing with the very non-fantastical situation of indigenous cultures fighting exploitation. This week Cameron traveled to Brazil for a three-day visit to the Big Bend (Volta Grande) region of the Xingu River to see the people and rainforests that would be affected by the construction of the Belo Monte Hydroelectric Dam. Long-condemned by environmentalists and indigenous-rights groups, the dam would destroy 500 square kilometers of pristine rainforest and force the relocation of some 12,000 people.


El Niño in Venezuela: Hugo Chávez's "Katrina" Moment?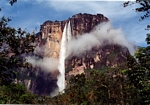 (03/22/2010) Venezuelan President Hugo Chávez has been in power for more than ten years, during which time he has deflected numerous electoral challenges, a recall effort, a coup d'etat and even an oil lock out. A politically adroit statesman, he has demonstrated enormous staying power throughout all these political crises. Yet, Chávez's luck may have finally run out: a devastating El Niño-linked drought has recently ravaged Venezuela and the government has been forced to undertake conservation measures for water and electricity. Hardly amused, some are holding Chávez responsible for the energy crunch and the drought could exact a heavy toll on the Venezuelan president in September's legislative elections.


Scientists discover world's first amphibious insects: Hawaiian caterpillars

(03/22/2010) Scientists have never before discovered a truly amphibious insect until now: writing in the Proceedings of the National Academy of Sciences researchers have announced the discovery of 12 species of Hyposmocoma moths in the Hawaiian islands which they consider truly amphibious—that is a species able to survive both on land and underwater indefinitely.


Video: no sunlight, no food, frozen conditions, but NASA finds complex life

(03/16/2010) In a discovery at the bottom of the world that could have implications on the search for extraterrestrial life, researchers were astounded to find an amphipod swimming beneath a massive Antarctic ice sheet.


Secrets of the Amazon: giant anacondas and floating forests, an interview with Paul Rosolie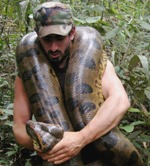 (03/10/2010) At twenty-two Paul Rosolie has seen more adventure than many of us will in our lifetime. First visiting the Amazon at eighteen, Rosolie has explored strange jungle ecosystems, caught anaconda and black caiman bare-handed, joined indigenous hunting expeditions, led volunteer expeditions, and hand-raised a baby giant anteater. "Rainforests were my childhood obsession," Rosolie told Mongabay.com. "For as long as I can remember, going to the Amazon had been my dream […] In those first ten minutes [of visiting], cowering under the bellowing calls of howler monkeys, I saw trails of leaf cutter ants under impossibly large, vine-tangled trees; a flock of scarlet macaws crossed the sky like a brilliant flying rainbow. I saw a place where nature was in its full; it is the most amazing place on earth."


Frog in Australia goes from 'extinct' to very, very endangered

(03/08/2010) Facing habitat loss, pollution, climate change, and the devastating chytrid fungus, there has been little positive news about amphibians recently. However, a story out of Australia brings a much needed respite from bad news. In 2008 Luke Pearce, a fisheries conservation officer, stumbled on a frog that had been thought to be extinct for over thirty years. Not recorded since the 1970s, Pearce rediscovered the yellow-spotted bell frog (Litoria castanea) on rural Australian farmland in the Southern Tableland of New South Wales.


Octopus pretends to be flounder to avoid predators

(03/04/2010) Marine researchers have discovered the Atlantic longarm octopus mimicking not only the color and appearance of the peacock flounder, but also its unique style of swimming in order to convince predators it's something it's not.


Healthy coral reefs produce clouds and precipitation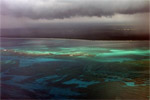 (03/03/2010) Twenty years of research has led Dr. Graham Jones of Australia's Southern Cross University to discover a startling connection between coral reefs and coastal precipitation. According to Jones, a substance produced by thriving coral reefs seed clouds leading to precipitation in a long-standing natural process that is coming under threat due to climate change.


Prehistoric snake gobbled-up dinosaur babies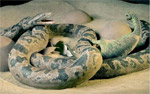 (03/02/2010) A fossilized snake has been discovered inside a titanosaur nest in India, leading researchers to conclude that the snake fed on newly-hatched dinosaur babies, rather than their eggs like modern snakes. Paleontologist and snake expert Jason Head says that the snake, known as Sanajeh indicus, lacked the wipe-jaws needed to swallow eggs, but just-hatched baby titanosaurs would have been perfect prey for the 3.5 meter (nearly 12 feet) long serpent. Titanosaurs belong to the sauropods, long-necked herbivorous dinosaurs which includes the world's largest animals to ever walk the land.


Common pesticide changes male frogs into females, likely devastating populations

(03/01/2010) One of the world's most popular pesticides, atrazine, chemically castrates male frogs and in some instances changes them into completely functionally females, according to a new study in the Proceedings of the National Academy of Sciences. The authors conclude that atrazine likely plays a large, but unsuspected role in the current global amphibian crisis.


Galapagos fur seals exploit warmer waters to establish colony off Peru

(02/25/2010) As suggested by their name, the Galapagos fur seals were once endemic to the Galapagos island chain off the coast of Ecuador. But in a warming world species are on the move, and the Galapagos fur seal is no exception. According to a recent story in Reuters the Galapagos fur seals have established what appears to be a permanent colony off the coast of Peru, 900 miles from their home.


Grizzly bears move into polar bear territory, threatening polar cubs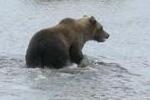 (02/24/2010) Two of the world's largest land carnivores are converging on the same territory, according to data recently published in Canadian Field Naturalist. Grizzly bears ( Ursus arctos horribilis) are moving into an area that has long been considered prime polar bear habitat in Manitoba, Canada. Although polar bears (Ursus maritimus) are bigger than their grizzly relatives—they are the world's largest land carnivores—biologists are concerned that grizzlies will kill polar cubs, further threatening the polar bear, which is already thought to be imperiled by ice loss in the Arctic.


Cricket mothers warn offspring about spiders before they hatch

(02/21/2010) Cricket mothers are long gone by the time their infants hatch, so one would assume that cricket parents have little effect on their offspring's behavior. Not so, according to a new study in the American Naturalist which proves that mother crickets have the potential to teach their offspring—while still in their eggs—about the hazards of spiders.


Photos: highest diversity of cats in the world discovered in threatened forest of India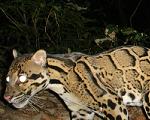 (02/18/2010) Using camera traps over a two year period wildlife biologist Kashmira Kakati has discovered seven species of wild cats living in the same forest: the Jeypore-Dehing lowland forests in the northeastern Indian state of Assam. Yet the cat-crazy ecosystem is currently threatened by deforestation, unsustainable extractive industries, including crude oil and coal, and big hydroelectric projects. Some of the cats are also imperiled by poachers. In light of this discovery, conservationists are calling on the Indian government to protect the vulnerable forest system.


First footage captured of giant sea serpent of the deep: the oarfish

(02/09/2010) Scientists have captured what they believe to be the first footage ever of the oarfish, the species likely responsible for legends told of sea serpents.


Satellite photo of the world's tallest building and "The World" islands in Dubai

(02/03/2010) NASA has released an updated satellite photo showing Dubai's artificial islands and its newly completed Burj Khalifa, the world's tallest building which stands more than 800 meters (2600 feet tall).


Photos: New tropical frog undergoes remarkable transformation



(02/01/2010) Nature never runs out of surprises. Exploring Sudest Island off of Papua New Guinea, researchers discovered a new species of frog that drastically changes its appearance from juvenile to adulthood, a transformation that has never been seen in another frog.The new species, named Oreophryne ezra, is shiny black with bright yellow spots. Yet when it matures, the frog becomes rose-colored and even its eyes change from black to blue.


White roofs could cool cities

(01/28/2010) Painting urban roofs white could effectively counteract some of the urban heat-island effect and even lower greenhouse gas emissions in cities, reports a new study in Geophysical Research Letters.


New possible sighting of Ivory-billed woodpecker raises hope, skepticism

(01/27/2010) A press release came out recently that claimed a new sighting and photographs of the 'extinct' ivory-billed woodpecker. There hasn't been a confirmed sighting of the ivory-billed woodpecker since the 1940s when the last known population lost its habitat to clearcutting. However, the news release has brought excitement, hope, but mostly skepticism among birding blogs.


Photos: Gelatinous Blobfish in danger

(01/26/2010) A species dubbed "the world's most miserable-looking fish" is at risk of extinction due to poor fishing practices, reports The Daily Telegraph.


Giant guano outcroppings win protection as bird habitat in Peru

(01/25/2010) The Peruvian government has moved to protect 33 guano sites—both islands and peninsulas—as well as surrounding waters in a bid to save declining bird populations.


Indonesia plans to sell endangered tigers as pets to the wealthy

(01/21/2010) Indonesia has a new plan to save the Critically Endangered Sumatran tiger, reports the AFP: sell captive-born tigers as pets. The proposed price is 100,000 US dollars for a pair of Sumatran tigers with the money going to conservation efforts, though it was unclear who would manage these funds.


Natural rafts carried Madagascar's unique wildlife to its shores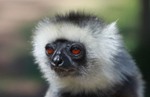 (01/20/2010) Imagine, forty million years ago a great tropical storm rises up on the eastern coast of Africa. Hundreds of trees are blown over and swept out to sea, but one harbors something special: inside a dry hollow rests a small lemur-like primate. Currents carry this tree and its passenger hundreds of miles until one gray morning it slides onto a faraway, unknown beach. The small mammal crawls out of its hollow and waddles, hungry and thirsty, onto the beach. Within hours, amid nearby tropical forests, it has found the sustenance it needs to survive: in a place that would one day be named Madagascar.


The Caribbean's wonderfully weird (and threatened) mammals, an interview with Jose Nunez-Mino



(01/18/2010) Not many people know the solenodon and the hutia, yet for the fortunate few that have encountered them, these strange little-studied mammals—just barely holding on in the Caribbean island of Hispaniola—deserve to be stars of the animal kingdom. "I could not quite believe it the first time I held a solenodon; I was in utter awe of this mesmerizing mammal. […] They have a long flexible snout which is all down to the fact that it is joined to the skull by a unique ball-and-socket joint. This makes it look as if the snout is almost independent to the rest of the animal. You can't help but feel fascinated by the snout and inevitably it does make you smile," Dr. Jose Nunez-Mino, the Project Manager for a new initiative to study and conserve the island's last mammals, told mongabay.com in an interview.


Photos: expedition in Ecuador reveals numerous new species in threatened cloud forest



(01/14/2010) An expedition into rainforests on Ecuador's coast by Reptile & Amphibian Ecology International (RAEI) have revealed a number of possible new species including a blunt-snouted, slug-eating snake; four stick insects; and up to 30 new 'rain' frogs. The blunt-snouted snake, which feeds on gastropods like slugs, is especially interesting, as its closest relative is in Peru, 350 miles away. In addition, a fifteen-year-old volunteer with the organization found a snake that specializes on snails. The researchers are unsure of this is a new species: the closest similar snake is 600 miles away in Panama.


World of Avatar: in real life



(01/13/2010) A number of media outlets are reporting a new type of depression: you could call it the Avatar blues. Some people seeing the new blockbuster film report becoming depressed afterwards because the world of Avatar, sporting six-legged creatures, flying lizards, and glowing organisms, is not real. Yet, to director James Cameron's credit, the alien world of Pandora is based on our own biological paradise—Earth. The wonders of Avatar are all around us, you just have to know where to look.


Researchers catch new cricket species going where no cricket has gone before

(01/13/2010) East of Madagascar, on the small island of Reunion, researchers have made a remarkable discovery: a cricket that pollinates an orchid. The cricket, which is also a species new to science, was caught by a motion sensitive camera pollinating the orchid, Angraecum cadetii. The genus Angraecum orchid is usually pollinated by moths, but cadetti's nectar-spur opening is just the right shape for the cricket, known as the 'raspy cricket'.


Photos: massive spider discovered in Middle East is greatly endangered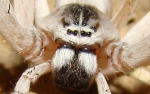 (01/12/2010) Measuring at 14 centimeters (5.5 inches), a new spider discovered in the sand dunes of Israel is the largest of its kind in all of the Middle East. How it avoided detection until now in one of the world' longest inhabited—and explored—regions is likely due, at least in part, to the species' entire habitat consisting of only three square kilometers.


Bottom-dwelling sea animals play surprising role in carbon sequestration

(01/07/2010) Researchers have long known that some marine animals, such as plankton, play big roles in the carbon cycle, but a new study shows that a long-ignored family of marine animals, the bottom-dwelling echinoderms, also do their part in the carbon cycle.


Could space technology save our planet?

(01/06/2010) A new book, Paradise Regained: the Regreening of Earth argues that the solutions to the world's current environmental crises—including climate change—could be lying far beyond our planet.


Starving hyenas kill and eat 12-foot-long python during drought

(01/05/2010) Members with the conservation group Lion Guardians stumbled on a rare site in the Amboseli area of Kenya recently: six hyenas and a number of jackals were attacking and eating a 12-foot-long python. On their blog at WildlifeDirect, Lion Guardians describe the attack: "[the hyenas and jackals] tore into its body from the back, and were taking their share while the upper part of the python was still alive! The Lion Guardian team was shocked and surprised at the same time, having never seen anything like it before."


Chinese official links extreme snowstorm to global warming

(01/05/2010) Bitter cold and snow have shut down Beijing after it received 4-8 inches (10-20 centimeters) of snow on Sunday, the largest snowfall since 1951, according to the Sydney Morning Herald. Guo Hu, the head of the Beijing Meteorological Bureau linked the storm to global climate change.


New fox subspecies uncovered in California

(01/03/2010) Heavily-populated California may be one of the last places one would expect to find a new mammal, but the Sacramento Bee reports that genetic evidence has revealed a new subspecies of red fox.


Video: Octopus joins elite club of tool-users with coconut sanctuary

(12/15/2009) Highly-intelligent, octopuses have been observed opening containers, navigating mazes, and escaping from cages. Now, researchers have discovered a new intellectual feat for the octopus: tool use. Once the province of humans only, over the last 50 years researchers have discovered that many species—including primates, apes, and birds—employ tools, but the octopus is the first invertebrate.


EBay bid to name new shrimp species raises $2,900 for conservation from NBA star

(12/07/2009) Former NBA basketball player for the Chicago Bulls, Luc Longley, has won the EBay auction to name a wild looking red-polka dotted shrimp species. Longley won with a bid of 3,600 Australian dollars (2,900 US dollars): all of the funds go to the Australian Marine Conservation Society (AMCS). He named the shrimp Lebbeus clarehanna as a gift for his daughter, Clare Hanna Longley's fifteenth birthday.



Page 1 | Page 2 | Page 3 | Page 4 | Page 5 | Page 6 | Page 7 | Page 8 | Page 9 | Page 10 | Page 11