News articles on strange

---
Mongabay.com news articles on strange in blog format. Updated regularly.





Genetic analysis uncovers new parrot on the edge of extinction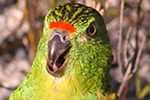 (11/23/2010) Down to just over 100 individuals, DNA analysis has revealed one of the world's most imperiled bird species: the western ground parrot Pezoporus flaviventris.. Genetic evidence collected from museums specimens, some well-over a century old, have led scientists to "cautiously suggest" that Australia's ground parrot be split into two distinct species—the eastern and the western—and not subspecies as they are currently considered. According to the study, the ground parrot species split apart some two million years ago, around the same time as the first members of the genus Homo evolved.


Back from extinction: Tasmanian tiger caught on video?

(11/16/2010) A 9 second video released today on YouTube claims to show a living Tasmanian tiger. The footage was captured by Murray McAllister last year. McAllister says he has seen the believed-to-be-extinct Tasmanian tiger several times in the last few years.


Researchers track the little-known giant sunfish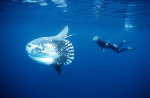 (11/10/2010) Getting to know the heaviest bony fish in the world is surprisingly hard. At 3 m (10 ft) long and 2,200 kg (4,850 lb), the Mola mola, or ocean sunfish, is an elusive giant. A typical day in its life is still a mystery. Now, a study published on 30 September in the Journal of Experimental Marine Biology and Ecology has opened a small portal onto their behaviors – and has underlined concerns that sunfish die in alarming numbers as unintentional catches in commercial fisheries.


Biological shocker: snake reproduces asexually

(11/03/2010) Researchers have discovered a biological shocker: female boa constrictors are capable of giving birth asexually. But the surprise doesn't end there. The study in Biology Letters found that boa babies produced through this asexual reproduction—also known as parthenogenesis—sport a chromosomal oddity that researchers thought was impossible in reptiles.


Picture: new monkey discovered in Myanmar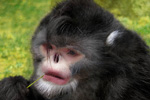 (10/26/2010) Hunters' reports have led scientists to discover a new species of monkey in the northern forests of Myanmar. Discovered by biologists from the Myanmar Biodiversity and Nature Conservation Association with support from primatologists with Fauna & Flora International (FFI) and the People Resources and Biodiversity Foundation, the strange looking primate is a member of the snub-nosed monkey family, adding a fifth member to this unmistakably odd-looking group of Asian primates. However, the species survives in only a small single population, threatened by Chinese logging and hunting.


Elephant tromping benefits frogs and lizards

(10/25/2010) While elephants may appear destructive when they pull down trees, tear up grasses or stir up soils, their impacts actually make space for the little guys: frogs and reptiles. The BBC reports that a new study in African Journal of Ecology finds that African bush elephants (Loxodonta Africana), facilitate herpetofauna (i.e. amphibians and reptiles) biodiversity when they act as ecosystem engineers.


Mystery of the chupacabra monster likely solved

(10/22/2010) The mystery of the legendary chupacabra, a beast that is said to drain the blood of domestic animals at night, has been solved according to a scientist at the University of Michigan.


Photos: weird new species discovered in deep sea trench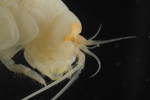 (10/18/2010) Fish were not expected to be able to survive so deep, but scientists have captured footage of a new species of a scavenger-hunting snailfish swimming at an astounding 7,000 meters below the surface. The video, taken from an 8,000 meter-deep sea trench in the Southeast Pacific Ocean, showed a level of biodiversity that surprised seasoned marine biologist, who have previously surveyed five other deep sea trenches.


Majority of Americans confused on climate change basics

(10/17/2010) Most Americans don't understand the basics of climate change, according to a new poll by researchers with Yale. The poll found that over half of Americans deserve an 'F' on basic understanding of climate science and climate change, while only 1% would receive an 'A'.


Flickr reveals longest whale migration

(10/14/2010) Communal photo sharing site, Flickr, has allowed researchers to discover the longest migration by a whale yet recorded. Ten years ago a female humpback whale swam from Brazil to Madagascar, covering around 6,090 miles (9,800 kilometers). The migration tops the previous record by 2,485 miles (4,000 kilometers). Not only is this a record for a whale, it's a record for non-human mammals.


Monarch butterflies medicate their sick kids

(10/12/2010) A new study in Ecology Letters has discovered that monarch butterflies employ medicinal plants to treat their larva. Researchers found that certain species of milkweed, which the larva feed on, can reduce the threat of a sometime deadly parasite. However, even more surprising: "we have also found that infected female butterflies prefer to lay their eggs on plants that will make their offspring less sick, suggesting that monarchs have evolved the ability to medicate their offspring," says lead author Jaap de Roode.


Do wind farms drive local warming?

(10/11/2010) Using decades-old data researchers have proven a long-suspected effect of wind turbines: under certain conditions large-scale wind farms can change local weather. Temperatures recorded from a wind farm in San Gorgonio, California in 1989 shows that turbines cooled local temperatures during the day, but warmed them at night. However, researchers in the paper published in the Proceedings of the National Academy of Science say that the impact of wind farms on local temperatures will not be the same everywhere.


U.S. government bombs Guam with frozen mice to kill snakes

(09/28/2010) In a spectacularly creative effort to rid the island of Guam of an invasive species, the US Department of Agriculture is planning to 'bomb' the rainforests with dead frozen mice laced with acetaminophen. The mice-bombs are meant to target the brown tree snake, an invasive species which has ravaged local wildlife, and angered local residents, since arriving in the 1940s.


Indian carnivore eats mostly fruit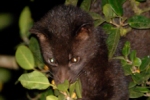 (09/27/2010) When is a carnivore no longer a carnivore? A new study in mongabay.com's open access journal Tropical Conservation Science has found that the brown palm civet (Paradoxurus jerdoni), a cat-sized tree-loving carnivore, lives almost entirely off fruit and seeds. Studying over a 1000 feces from the brown palm civet during three years, researchers found that 97 percent of its diet was composed of plants, not meat. Given its penchant for fruit, researchers argue that the brown palm civet is an important disperser of tropical plants, playing a vital ecological role rarely connected to civets.


Plant names cut by over half a million

(09/22/2010) Researchers expect to strike out some 600,000 plant species names from taxonomy lists, representing over half of the names in current lists which stretched to nearly a million. The names cut are duplicate monikers for the same plant: for example, researchers discovered an astounding 800 different names for the tomato (Solanum lycopersicum). Researchers are once-and-for-all weeding out alias names in an attempt to create a single definitive list of plant names.


New ape species uncovered in Asia

(09/21/2010) Discovering a species unknown to science is a highlight of any biologist's career, but imagine discovering a new ape? Researchers with the German Primate Center (DPZ) announced today the discovery of a new species of ape in the gibbon family, dubbed the northern buffed-cheeked gibbon (Nomascus annamensis), according to the AFP. The new species was discovered in rainforests between the borders of Vietnam, Laos, and Cambodia: an area that contains a number of gibbon species.


Photos: New species spins the world's strongest and largest spider web

(09/20/2010) A newly discovered species of spider in Madagascar spins the world's longest web, report scientists writing in the Journal of Arachnology and PLoS ONE.


Tigers discovered living on the roof of the world

(09/20/2010) A BBC film crew has photographed Bengal tigers, including a mating pair, living far higher than the great cats have been documented before. Camera traps captured images and videos of tigers living 4,000 meters (over 13,000 feet) in the tiny Himalayan nation of Bhutan.


Photo: Live tiger cub found in check-in baggage among stuffed tiger toys

(08/27/2010) A two-month old tiger cub was found drugged and concealed among stuffed-tiger toys in a woman's luggage at Bangkok's Suvarnabhumi International Airport on Sunday, reports TRAFFIC, the wildlife trade monitoring network.


Beyond bizarre: strange hairy antelope photographed in Kenya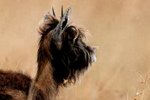 (08/19/2010) Is it a hairy goat roaming the plains? An antelope with some genetic mix-up? At this point no one knows. This strange creature was photographed in Kenya's Masai Mara National Reserve. Apart of the Serengeti plains, the Masai Mara covers 1,500 square kilometers and is home to a wide-range of iconic African savannah species, from elephants to lions and giraffes to hippos.The photos were first published on conservation organization WildlifeDirect's website.


Vampire killing spree in Peru

(08/16/2010) At least four children died after rabid vampire bats attacked Awajun indigenous communities in a remote part of Peru, reports the BBC.


Forgotten species: the nameless giant forest snail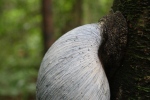 (08/04/2010) All species known to science are granted a Latin name. While this naming system is beneficent to researchers, Latin names—sad to say—don't really capture the public's attention anymore. Fortunately most species also have common names—the red fox, the pileated woodpecker, the Asian elephant, and so on. Some of these names even end up being quite wonderful: like the dusky dolphin (love the alliteration), the strawberry poison dart frog (points for creativity), the blobfish (if you see a photo you'll know why), and my all-time favorite: the goliath bird-eating spider. Although this name is slightly redundant (any spider that eats birds is goliath), I wouldn't change it for anything. However, some species, especially those less 'charismatic' ones, never get beyond their Latin name. Such is the fate of a giant forest snail known to researchers as Archachatina bicarinata and to the rest of us as...well nameless. But this begs a question: how do we save a species if we don't even name it?


What is the most unexplored ecosystem on Earth?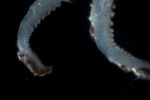 (08/02/2010) One should be forgiven for thinking that the most under-explored ecosystem in the world is tropical rainforests or cave systems since new species are frequently uncovered in such places. But new research in the open-access journal PLoS ONE finds that the least explored part of the world is the deep sea, especially what lies beneath the open ocean. Ironically, not only does this ecosystem remain the least explored, it is also the world's largest habitat.


Visiting the Gulf: how wildlife and people are faring in America's worst environmental disaster, an interview with Jennifer Jacquet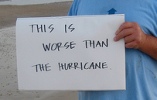 (07/29/2010) "President Obama called it 'the worst environmental disaster America has ever faced.' So I thought I should face it and head to the Gulf"—these are the opening words on the popular blog Guilty Planet as the author, marine biologist Jennifer Jacquet, embarked on a ten day trip to Louisiana. As a scientist, Jacquet was, of course, interested in the impact of the some four million barrels of oil on the Gulf's already depleted ecosystem, however she was as equally keen to see how Louisianans were coping with the fossil fuel-disaster that devastated their most vital natural resource just four years after Hurricane Katrina.


Already illegal, one man tests poisoning rhino horn too

(07/28/2010) Given the epidemic of rhino poaching across Africa and Asia, which has placed four out of five species in jeopardy of extinction, one fed-up game manager wants to take the fight beyond the poachers to the consumer. Ed Hern, owner of the Lion and Rhino Park near Johannesburg, told South Africa's The Times that he has begun working with a veterinarian on injecting poison into a rhino's horn to consumers. He told The Times that people who consumed poisoned rhino horn "would get very sick or die".


Amazing reefs: how corals 'hear', an interview with Steve Simpson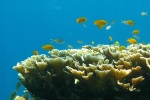 (07/21/2010) Corals aggregate to form vast reefs, which are home to numerous species and provide vital ecological services such as protecting shorelines. However, coral reefs are one of the most threatened ecosystems in the world due to many factors, such as global warming and ocean acidification. Recent research by Simpson and his team of scientists has shown that corals, rather than drifting aimlessly after being released by their parent colonies and by chance landing back on reefs, instead find their way purposefully to reefs by detecting the sound of snapping shrimps and grunting fish on the reef. However, that discovery also means that the larvae might struggle to find reefs when human noises, like drilling or boats, mask the natural ocean sounds.


Oil disaster threatens Gulf of Mexico's deep water titans



(07/19/2010) As I discovered in the course of researching my book, No Rain in the Amazon: How South America's Climate Change Affects the Entire Planet (Palgrave, 2010), the oil industry has had a poor record when it comes to protecting aquatic sea life. Take for example the manatee, which has been put at risk from the Amazon to the Gulf of Mexico as a result of the oil industry. One of the most outlandish creatures on the planet, the shy and retiring manatee, which gets its name from an American Indian word meaning "Lady of the Water," was first described as a cross between a seal and hippo. The creature has a wonderfully round body, mostly black skin the texture of vinyl, a bright pink belly, a diamond-shaped tail and a cleft lip.


Rare primate photographed for the first time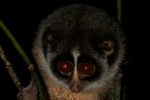 (07/18/2010) The Horton Plains slender loris (Loris tardigradus nycticeboides, thought extinct by researchers for over six decades, has finally posed for a photograph. This small nocturnal primate lives in the surviving montane tropical forest of Sri Lanka. The species was photographed during a recent expedition by the Zoological Society of London (ZSL)'s EDGE program in conjunction with Sri Lankan researchers.


Conservation photography: on shooting and saving the world's largest temperate rainforest, an interview with Amy Gulick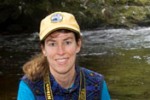 (07/11/2010) Most of the US's large ecosystems are but shadows of their former selves. The old-growth deciduous forests that once covered nearly all of the east and mid-west continental US are gone, reduced to a few fragmented patches that are still being lost. The tall grassy plains that once stretched further than any eye could see have been almost wholly replaced by agriculture and increasing suburbs. Habitats, from deserts to western forests, are largely carved by roads and under heavy impact from resource exploitation to invasive species. Coastal marine systems, once super abundant, have partially collapsed in many places due to overfishing, as well as pollution and development. Despite this, there are still places in the US where the 'wild' in wilderness remains largely true, and one of those is the Tongass temperate rainforest of Southeast Alaska.


With 'psychological cunning' wild cat lures monkeys by mimicking their babies' calls



(07/08/2010) It sounds like something out of a fairy-tale: the big bad predator lures its gullible prey by mimicking a loved one: 'why grandma, what big teeth you have!' But in this case it's the shocking strategy of one little-known jungle feline. In 2005 researchers with the Wildlife Conservation Society (WCS) were watching a group of eight pied tamarins ( Saguinus bicolor), squirrel-sized monkeys, feeding on a ficus tree in the Reserva Florestal Adolpho Ducke in Brazil. They then heard the sound of tamarin babies, but were surprised to see that the sound was not coming from young tamarins, but a hungry margay (Leopardus wiedii), a small cat native to Central and South America, which was hidden from the tamarins.


Forgotten species: the cryptic Jerdon's courser



(07/06/2010) According to my Oxford English Dictionary, 'cryptic' means: 'secret, mystical; mysterious; obscure in meaning; enigmatic'. This is the perfect adjective for the rare Indian bird, Jerdon's courser (Rhinoptilus bitorquatus). 'It is not so easy to spot as it is a small bird and when you show the torch it crouches and merges with the surroundings. So we need very good trained eyes to look for them,' Dr. P. Jeganathan recently told mongabay.com.


Elle MacPherson promotes consumption of illegal rhino horn [warning: graphic image]

(07/02/2010) Despite a number of scientific studies showing that rhino horn has no curative properties, supermodel, entrepreneur, and recent host of Britain's Next Top Model, Elle Macpherson, says she ingests powdered rhino horn because: '[it] works for me'. In an interview with The Sunday Times via Twitter, Elle Macpherson says the illegal substance tastes like 'crushed bone and fungus'.


Uncovering the intelligence of insects, an interview with Lars Chittka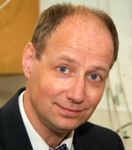 (06/29/2010) Many people would likely consider 'insect intelligence' a contradiction in terms, viewing insects—when they think of them as anything more than pests—as something like hardwired tiny robots, not adaptive, not intelligent, and certainly not conscious. However, research over the last few decades have shown that a number of well-studied insects are capable of performing amazing intellectual feats, from recognizing individuals to employing a symbolic language in a behavior known as a 'bee waggle'. "Already in 1900, Buttel-Reepen asked whether honeybees are mere reflex machines—and emphatically denied that claim," Dr. Lars Chittka, professor of Sensory and Behavioral Ecology at Queen Mary University in London, told mongabay.com in an interview. "Over the last century, we have seen a fundamental change in perspective on the learning capacities of insects, and there a now several credible lines of evidence that insects are capable of cognitive feats that had previously been ascribed only to 'higher' vertebrates".


Anglican Church says overpopulation may break eighth commandment

(06/08/2010) In a bold move for a Christian church, Australia's Anglican Church has linked overpopulation to the eighth commandment given to Moses on Mount Sinai: 'Thou shall not steal', according to The Age.


Saltwater crocodiles surf across the ocean

(06/06/2010) Despite being poor swimmers, researchers have discovered that the saltwater crocodile (also known as estuarine) commonly travels long distances over open oceans by riding ocean currents. The discovery, published inJournal of Animal Ecology, solves an unknown mystery of why saltwater crocodiles (Crocodylus porosus) are found across vast distance in the Pacific, yet have not diverged into different species.


Photos: more new species found in Indonesia's 'lost world'



(05/17/2010) The Foja Mountains on the Indonesian side of New Guinea have proven a biological treasure trove that just keeps spilling riches. Two-and-a-half years ago the region—dubbed Indonesia's 'lost world'—made news globally when researchers announced the discovery of a giant rat: five times the size of the familiar brown rat. New amphibians, birds, and insects have also been found during past expeditions in 2005 and 2007. A collaborative team of Indonesia and international researchers have since returned to the Foja Mountains and found more spectacular species.


The good old days: 17 times easier to catch fish in 1889

(05/05/2010) It is widely recognized that fish populations have dropped drastically over the past century, but a new study in Nature Communications shows the decline may be worse than expected. Research from the University of York and the Marine Conservation Society has discovered that it was 17 times easier in the UK to catch fish in 1889—when ships were powered by sail—than it is today using high-powered motor boats with technological advances.


Five minutes of exercising in nature improves mental health

(05/05/2010) Recent studies in psychology have shown that spending time or exercising in natural settings—even urban parks and gardens—have benefits for one's mental health and sense of wellbeing. But a new study in the journal Environmental Science & Technology pushes our understanding of the link between nature and health even further, finding that only five minutes of exercising in a 'green space' will provide one with both mental and physical benefits.


Dwarf dinosaur confirmed: the horse-sized sauropod of Transylvania

(05/04/2010) A dinosaur mystery over a hundred years old has been unraveled according to a new study in the Proceedings of the National Academy of Sciences.


Gulf oil spill could impact non-coastal songbirds

(05/03/2010) Even though they don't stop over in the Gulf of Mexico, many migrating songbirds could be impacted by the catastrophic oil spill, warns the American Bird Conservancy (ABC). The threats to marine and coastal birds have been well-outlined during the past few days, however birds flying high above the spill could also be vulnerable.


Photo: monster worm is less than a monster

(04/28/2010) Some places have Loch Ness and Bigfoot, but the Palouse prairie of the western United States has the giant Palouse earthworm. Reported to stretch 3 feet long, spit, and—even more strangely—smell like lilies, the earthworm has become apart of the region's folklore and has only been seen a few times since the 1980s leading to concerns that it was gravely endangered and maybe even extinct.


Killer whales split into three separate species

(04/25/2010) Using genetic evidence scientists have discovered that the world's killer whales, also known as orcas (Orcinus orca), likely represent at least three separate species.


Close to a billion species: ocean exploration reveals shocking diversity of tiny marine life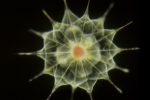 (04/19/2010) Biologists worldwide may have to start re-evaluating their estimates of the number of species on Earth, since expeditions documenting the oceans' tiniest species have revealed shocking diversity: in the tens of millions of species, at least, and according to one researcher "closer to a billion". Fourteen field projects sent out by the Census of Marine Life focused on the oceans' smallest inhabitants: microbes, zooplankton, and tiny burrowing species inhabiting the deep sea bed. What they found was astounding.


Whiskas offers Critically Endangered species-flavored cat food

(04/13/2010) In a truly bizarre product offering, Whiskas presented a new line of bluefin tuna-flavored cat food before quickly eliminating the product "due to public concerns", according to Greenpeace UK.


New blind snake discovery



(04/06/2010) Call them survivors: blindsnakes have been identified as one of the few groups of organisms that inhabited Madagascar when it broke from the Indian subcontinent around 100 million years ago. According to a new study in Biology Letters, blindsnakes not only survived the split of Madagascar and India, but likely traveled from Asia to Australia and Africa to South America on floating vegetation, the latter a journey that may have taken six months of drifting on ocean currents. "Blindsnakes are not very pretty, are rarely noticed, and are often mistaken for earthworms," says Blair Hedges of her subjects. "Nonetheless, they tell a very interesting evolutionary story."


James Cameron, in real life, fights to save indigenous groups from massive dam construction in Brazil

(04/01/2010) After creating a hugely successful science-fiction film about a mega-corporation destroying the indigenous culture of another planet, James Cameron has become a surprisingly noteworthy voice on environmental issues, especially those dealing with the very non-fantastical situation of indigenous cultures fighting exploitation. This week Cameron traveled to Brazil for a three-day visit to the Big Bend (Volta Grande) region of the Xingu River to see the people and rainforests that would be affected by the construction of the Belo Monte Hydroelectric Dam. Long-condemned by environmentalists and indigenous-rights groups, the dam would destroy 500 square kilometers of pristine rainforest and force the relocation of some 12,000 people.


El Niño in Venezuela: Hugo Chávez's "Katrina" Moment?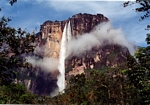 (03/22/2010) Venezuelan President Hugo Chávez has been in power for more than ten years, during which time he has deflected numerous electoral challenges, a recall effort, a coup d'etat and even an oil lock out. A politically adroit statesman, he has demonstrated enormous staying power throughout all these political crises. Yet, Chávez's luck may have finally run out: a devastating El Niño-linked drought has recently ravaged Venezuela and the government has been forced to undertake conservation measures for water and electricity. Hardly amused, some are holding Chávez responsible for the energy crunch and the drought could exact a heavy toll on the Venezuelan president in September's legislative elections.


Scientists discover world's first amphibious insects: Hawaiian caterpillars

(03/22/2010) Scientists have never before discovered a truly amphibious insect until now: writing in the Proceedings of the National Academy of Sciences researchers have announced the discovery of 12 species of Hyposmocoma moths in the Hawaiian islands which they consider truly amphibious—that is a species able to survive both on land and underwater indefinitely.


Video: no sunlight, no food, frozen conditions, but NASA finds complex life

(03/16/2010) In a discovery at the bottom of the world that could have implications on the search for extraterrestrial life, researchers were astounded to find an amphipod swimming beneath a massive Antarctic ice sheet.


Secrets of the Amazon: giant anacondas and floating forests, an interview with Paul Rosolie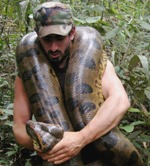 (03/10/2010) At twenty-two Paul Rosolie has seen more adventure than many of us will in our lifetime. First visiting the Amazon at eighteen, Rosolie has explored strange jungle ecosystems, caught anaconda and black caiman bare-handed, joined indigenous hunting expeditions, led volunteer expeditions, and hand-raised a baby giant anteater. "Rainforests were my childhood obsession," Rosolie told Mongabay.com. "For as long as I can remember, going to the Amazon had been my dream […] In those first ten minutes [of visiting], cowering under the bellowing calls of howler monkeys, I saw trails of leaf cutter ants under impossibly large, vine-tangled trees; a flock of scarlet macaws crossed the sky like a brilliant flying rainbow. I saw a place where nature was in its full; it is the most amazing place on earth."



Page 1 | Page 2 | Page 3 | Page 4 | Page 5 | Page 6 | Page 7 | Page 8 | Page 9 | Page 10 | Page 11