News articles on southeast asia

---
Mongabay.com news articles on southeast asia in blog format. Updated regularly.





Paper commitments for the Indonesian industry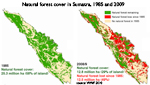 (12/13/2011) The Indonesian group Asia Pulp & Paper (APP) has been the target of many NGOs for years due to its alleged negative impacts on tropical forests. This culminated in a spectacular campaign launched by Greenpeace in 2011 based on Ken "dumping" Barbie. The rationale was that toy brand Mattel was accused of using APP paper products linked to the clear-cutting of natural forests in the Indonesian archipelago. APP organized a counter-attack in the media with the daily publication of advertisements promoting its sustainable development practices. Journalists from all over the world were also invited to attend guided tours of APP concessions to demonstrate their conservation efforts, and a number of articles were subsequently written.


Giant snakes commonly attacked modern hunter-gatherers in Philippines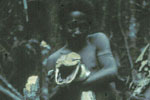 (12/13/2011) Humans have an ambivalent relationship with snakes. The legless reptiles are often feared and reviled, becoming stand-ins for the Devil and movie monster characters; yet many people have grown to love snakes, raising large, even dangerous, specimens as pets. Now, new research suggests that the ecological role between snakes and humans, as well as other primates, is more nuanced than expected. After spending decades living among the Agta Negritos people in the Philippines, anthropologist Thomas Headland has found that the hunter gatherer tribes were quite commonly attacked by reticulated pythons (Python reticulatus), while the people themselves had no qualms with hunting, killing, and consuming python.


New species of frog sings like a bird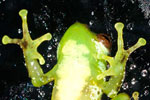 (12/12/2011) If you're trudging through the high-altitude rainforests of northern Vietnam and you hear bird song, you might want to check the trees for frogs. Yes, that's right: frogs. A new species of tree frog has been discovered in Vietnam that researchers say has a uniquely complex call that makes it sound more like a bird than a typical frog. Discovered in Pu Hoat Proposed Nature Reserve, the new species, dubbed Quang's tree frog (Gracixalus quangi), dwells in the forests at an altitude 600-1,300 meters (nearly 2,000-4,265 feet).


Photos: two new paper clip-sized frogs discovered in Vietnamese mountains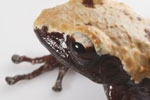 (12/07/2011) Researchers have discovered two new frog species living in the montane tropical forests of Vietnam. Known as moss frogs, these small amphibians employ camouflage as one way to keep predators at bay, in some cases resembling the moss that gives them their name.


Palm oil, pulp companies commit to zero-tolerance policy for orangutan killing


(12/06/2011) Two Indonesian plantation companies have signed an agreement to train workers not to kill or injure orangutans and other protected species. The agreement was brokered by the Indonesian government between Orangutan Foundation International (OFI), a non-profit with operations in Central Kalimantan, Indonesian Borneo, and two major plantation firms: PT Smart, one of Indonesia's largest palm oil producers, and PT Lontar Papyrus, which supplies wood-pulp to Asia Pulp & Paper (APP). Both companies are holdings of the Sinar Mas Group. Under the terms of the deal, OFI will assist the companies 'in delivering a best management practices training program on orangutans and endangered species for its employees, affiliates and pulpwood suppliers.'


On the edge of extinction, giant ibis discovered in new region of Cambodia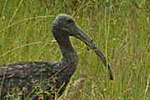 (12/06/2011) The world's largest ibis, and one of the world's most endangered birds, has received some good news. A giant ibis (Thaumatibis giganteawas) has been photographed in the Kampong Som Valley in Koh Kong Province in Cambodia, the first record from this province in nearly a hundred years. Adults can grow to reach nearly 3.5 feet (106 centimeters) long.


Wildlife official: palm oil plantations behind decline in proboscis monkeys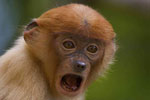 (12/05/2011) The practice of palm oil plantations planting along rivers is leading to a decline in proboscis monkeys (Nasalis larvatus) in the Malaysian state of Sabah on Borneo, says the director of the Sabah Wildlife Department, Laurentius Ambu. Proboscis monkeys, known for their bulbous noses and remarkable agility, depend on riverine forests and mangroves for survival, but habitat destruction has pushed the species to be classified as Endangered by the IUCN Red List.


Sarawak ruler has acquired billions in 'illicit' assets, alleges investigation

(12/04/2011) The leader of the Malaysian state of Sarawak has acquired billions of dollars' worth of "illicit" assets, alleges a new investigation by the Bruno Manser Fund, which reveals holdings in over 400 companies across two dozen countries.


Royal Society offers free special issue on rainforest conservation


(12/01/2011) For one month the Royal Society is offering a special theme issue of its Philosophical Transaction B journal on rainforest conservation for free. Entitled 'The future of Southeast Asian rainforests in a changing landscape and climate', the issue looks largely at studies conducted in Malaysian Borneo's Danum Valley. The issue includes a wide-range of studies, including comparing biodiversity in protected forests versus palm oil plantations, seed dispersal in fragmented forests, and in-depth looks at the chemistry of rainforests.


Eat like an orangutan to save rainforests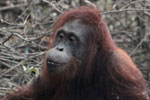 (11/30/2011) One doesn't have to be a scientist or a government official to help save the world's vanishing rainforests, one can also be a chef. World-renowned chef Andre Chiang has added a new item to his menu called Orangutan Salad, reports the Wall Street Journal, which he hopes will raise awareness for the endangered apes at his Singapore eatery, Restaurant Andre. The new salad gives restaurant-goers the chance to enjoy all the subtle, earthy tastes of a typical orangutan meal, including ferns, tree fungi, figs, berries, orchid leaves, and durian flowers.


Photos: bizarre new mammal discovered in Vietnam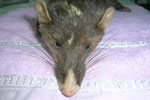 (11/28/2011) A new species of omnivorous mammal has been found in Cuc Phuong National Park, Vietnam. A part of the weasel family, the new species is known as a ferret-badger, a strange subfamily of mammals that have been little-studied by researchers. Smaller than proper badgers, ferret-badgers have elongated faces and long bushy tails.


Peace accord reached in violent conflict between locals and Indonesian state plantation company

(11/23/2011) A peace accord has been announced to resolve a long-running conflict between a giant state-owned plantation company and local communities on the Indonesian island of Java.


The dam-maker: China involved in 289 dam projects worldwide

(11/06/2011) China is currently involved in 289 hydroelectric projects worldwide, as reported by International Rivers. Most of the dams are built for hydropower, and over half are considered 'large' projects. The list includes completed dams, one currently under construction, and ones in initial planning stages.


Greenpeace legally registered in Indonesia, despite assertions to the contrary

(11/06/2011) Dispelling claims by critics that it operates illegally in Indonesia following two high-profile incidents with its non-Indonesian campaigners, Greenpeace Indonesia said it is legally registered to operate in the country.


South Africa hits record poaching of rhinos—again


(11/03/2011) Two months before the end of the year, the number of rhinos killed for their horns in South Africa has surpassed last year's breaking record, reports conservation organizations WWF and TRAFFIC. So far, 341 rhinos have been lost to poaching this year; while last year saw a total record of 333. The news follows last week's announcement that the Vietnamese rhino (Rhinoceros sondaicus annamiticus), a subspecies of the Javan rhino, has gone extinct—the last individual killed by a poachers' bullet. Rhinos are killed for their horns which are used in traditional Chinese medicine, even though numerous studies have shown there is no medicinal benefit to consuming rhino horn.


Picture of the day: Mekong sunrise

(11/02/2011) The Mekong River, the world's 10th largest, flows through six countries in East Asia: China, Thailand, Laos, Myanmar, Cambodia, and Vietnam.


Hydroelectric dam still a greenhouse gas source after 10 years

(11/01/2011) Hydroelectric power is often promoted as green energy, yet dams, especially in the tropics, can be significant sources of greenhouse gas emissions. When built, reservoirs trap vegetation, which, as it rots, emits both methane and carbon into the atmosphere. A new study in Science of the Total Environment found that a dam in Lao PDR remained a significant source of greenhouse gas emission even a decade after construction.


Photos: three bizarre bats discovered in Southeast Asia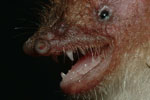 (10/30/2011) In the forests of Cambodia and Vietnam, researchers have discovered three new species of tube-nosed bats, known for extraordinary nostrils that look like blooming flowers. The new bats, described in the Journal of Mammalogy, are likely imperiled by deforestation. "They all possess specially shaped nostrils (hence the name for the group) the exact role of which not known yet," Gabor Csorba, lead author of the paper with the Hungarian Natural History Museum, told mongabay.com.


Vietnamese rhino goes extinct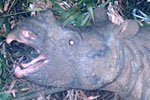 (10/25/2011) In 2009 poachers shot and killed the world's last Vietnamese rhinoceros (Rhinoceros sondaicus annamiticus), a subspecies of the Javan rhino, confirms a report from International Rhino Foundation (IRF) and the World Wide Fund for Nature (WWF). The Vietnamese rhino was the last Javan rhino to survive on the Asian mainland and the second subspecies to vanish, following the extinction of the Indian Javan rhino (rhinoceros sondaicus inermis). The Javan rhino is the world's most imperiled rhino species with now only around 50 individuals surviving in a single park on its namesake island in Indonesia.


Malaysian sustainable timber certification fails Dutch standards


(10/23/2011) An independent panel in the Netherlands has found that the Malaysian Timber Certification Scheme (MTCS) falls short of Dutch standards for sustainable forestry. The final decision comes after a series of judgements and appeals with the latest panel concluding that MTCS still allows natural forest to be destroyed for monoculture plantation and that the scheme ignores the rights of indigenous people.


Indonesia denies Greenpeace director entry despite official visa

(10/14/2011) Greenpeace director John Sauven was today denied entry into Indonesia despite obtaining a business visa two weeks ago, reports Greenpeace.


If camera traps don't prove existence of Bigfoot or Yeti nothing will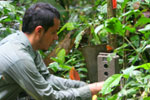 (10/13/2011) Let me state for the record that I am skeptical of the existence of Bigfoot or the Yeti, however I do have a fascination for following the latest news on the seemingly never-ending search for these hidden hominids. This week a Yeti conference in Russia announced 'indisputable proof' of the legendary hairy ape in the wilds of Southern Siberia. What did this proof consist of? Not DNA, photographs, video, or the Yeti itself (dead or alive) as one would expect from the word 'indisputable', but a few alleged Yeti hairs, an alleged bed, and alleged footprints. Cryptozoologists, those who are fascinated by hidden species such as the proposed Yeti and Bigfoot, don't serve their cause by stating the reality of a species without the evidence long-deemed necessary by scientific community to prove it—either a body or DNA samples combined with clear photographic evidence—instead they make themselves easy targets of scorn and ridicule.


Paper suppliers risk damaging Indonesia's reputation, argues report

(10/07/2011) Indonesia needs to re-evaluate forest areas and peatlands granted for pulp and paper plantations to reduce the risk of damaging the international reputation of its forest products and undermining its commitment to greenhouse gas emissions reductions, argues a new report published by an Indonesian activist group.


Little-known animal picture of the day: Thomas's leaf monkey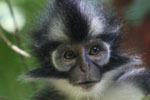 (10/06/2011) With unmistakable coloring and a philosophical, at times almost melancholy expression, the Thomas's leaf monkey (Presbytis thomasi) is one of Asia's little-known primates. Thomas's leaf monkey (also known as Thomas's langur) is found only on the island of Sumatra in Indonesia. The monkeys roam forests eating fruits and flowers, and sometimes snails, mushrooms, and coconut stalks.


Toy giant Mattel drops paper from APP and other 'controversial sources'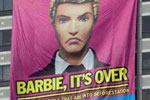 (10/05/2011) The world's biggest toy-maker Mattel has pledged to overhaul its paper sourcing policies after a hard-hitting campaign from Greenpeace linked the toy giant to rainforest destruction in Indonesia by Asia Pulp and Paper (APP). Today, Mattel pledged to increase the use of recycled paper and sustainably-certified fiber to 70 percent by the year's end, and 85 percent by 2015. In addition, the company has said any 'controversial' company engaged in natural forest destruction will be kept out of its supply line, referring to, but not naming directly, APP. Surprisingly, APP told mongabay.com that it 'applauds' Mattel's new commitments.


Public opposition pushes Myanmar to suspend giant Chinese dam

(10/04/2011) Large-scale opposition has pushed the Myanmar government to suspend construction of a massive Chinese dam. Being built on the confluence of the Mayhka amd Malihka rivers at the head of Irrawaddy River, the Myitsone Dam would have created a reservoir the size of Singapore and has already pushed 12,000 people off their land. China Power Investment Corporation, which is building the dam, has fired back at the Myanmar government saying their decision will lead to 'a series of legal issue'.


Satellite imagery confirms Dole destroying national park land for bananas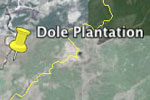 (10/04/2011) Environmental NGOs in Sri Lanka have accused US food giant Dole of illegally growing bananas in Somawathiya National Park, however Dole has denied the charge saying the land in question is 'not in the [park]'. Mongabay.com has received the coordinates of the Dole plantation from an anonymous source in Sri Lanka familiar with the issue, and using Google Earth has found that the plantation in question is clearly inside park boundaries.


US swaps debt for rainforest preservation in Indonesia

(10/02/2011) The US is forgiving $28.5 million in debt to Indonesia for forest preservation efforts in Kalimantan, Indonesian Borneo. The debt-for-nature program is a part of the US Tropical Forest Conservation Act (TFCA).


Cute animal picture of the day: ginger-haired baby monkey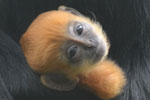 (09/29/2011) One of the world's most endangered primates recently gave birth to an orange-haired baby at the Zoological Society of London (ZSL) Zoo in London. It's the mother Francois langur (Trachypithecus francoisi)'s first birth. The fire-orange hair of the baby is typical of this species and will only last around six months.


Animal picture of the day: world's tiniest rhino for World Rhino Day

(09/22/2011) The Sumatran rhino is the world's smallest species of rhino, but the Bornean rhino—a subspecies of the Sumatra—is even tinier.


Featured video: Sumatran species spring to life on video camera traps

(09/21/2011) New video camera trap footage has revealed the stunning and often hidden biodiversity of Sumatra's Leuser Ecosystem, the only place in the world inhabited by elephants, orangutan, tigers, and rhinos. The video camera trap project, dubbed Eyes on Leuser, has captured 26 species to date usinf 10 video camers, including astounding footage of a sniffing Sumatran tiger, a great argus pheasant displaying for the camera, a springing sambar, and an emerald dove chasing away a mouse deer.


Indonesia to launch REDD+ agency to tackle deforestation

(09/13/2011) Indonesia will establish a REDD+ agency to support the country's efforts to reduce emissions from deforestation and forest degradation, according to a statement released by Indonesian President Susilo Bambang Yudhoyono's office.


Malaysian court blocks rainforest tribes' fight against mega-dam in Borneo

(09/09/2011) Indigenous tribes in Borneo suffered a stinging defeat Thursday after Sarawak's highest court ruled against them in 12-year-long legal battle. Tribal groups had challenged the Malaysian state government for seizing indigenous lands in order to build a massive hydroelectric power plant, dubbed the Bakun dam, but the three-person top court found unanimously against the tribes.


Busted: 1,835 elephant tusks confiscated in two seizures connected by Malaysia

(08/31/2011) Two massive seizures in the last week—one in Zanzibar and the other in Hong Kong—have confiscated nearly two thousand ivory tusks as elephant poaching continues to rise. Both seizures have connections to Malaysia, highlighting the growing role of a new intermediate player in the illegal ivory trade.


APP affiliate 'regrets' astroturfing on Indonesia deforestation claims

(08/21/2011) Solaris, an Australian affiliate of Asia Pulp and Paper (APP), has been caught astroturfing an article that repeated criticism of APP from Greenpeace. The article, which appeared on Mumbrella—an Australian media and marketing news site—garnered a multitude of negative comments which were later tracked to IP addresses used by Solaris. Astroturfing is corporate or government messaging falsified as coming from the public or a grassroots movement.


Ironic conservation: APP touts tiger relocation after allegedly destroying tiger's home

(08/02/2011) A female Sumatran tiger (Panthera tigris sumatrae) has been relocated from her threatened rainforest home to Sembilang National Park. According to Asia Pulp and Paper (APP) and the Sumatran Tiger Conservation Foundation (YPHS), the tiger had become an issue in its home region due to human and wildlife conflict. The group touted saving the tiger as 'a significant moment for Sumatran tiger preservation'. However, Greenpeace says that the tiger would never have been a problem if APP were not destroying its habitat.


Vietnamese military illegally plundering Laos' forests

(07/28/2011) Dwindling forests in the Asian nation of Laos are being illegally destroyed and traded by Vietnamese companies with the Vietnamese army as one of the biggest players in this multi-million dollar smuggling operation, according to an investigation by the Environmental Investigation Agency (EIA). EIA agents went undercover as timber purchasers to discover a long trail of corruption and poor enforcement from the destruction of Laos forests to furniture factories in Vietnam to stores in the USA and Europe. Even a ban on exporting raw timber out of Laos has done little to stop the plunder of the nation's forests for outside gain.


How to fight organized wildlife crime in East Asia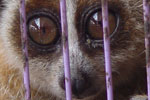 (07/27/2011) Organized criminal syndicates are wiping out some of the world's most charismatic wildlife to feed a growing appetite for animal parts in East Asia#8212;and so far governments and law enforcement are dropping the ball. This is the conclusion from a new paper in Oryx, which warns unless officials start taking wildlife crime seriously a number of important species could vanish from the Earth.


Australian 'green' buildings used illegally logged wood from rainforests allege activists

(07/27/2011) A 'green' building development being built by Frasers Property Australia in Sydney has been accused of using illegally-sourced plywood from Malaysian state of Sarawak in Borneo, according to a new Greenpeace report. The wood in question comes from a subsidiary of Samling, a company that has been connected to illegal logging and abusing the rights of indigenous groups in the past. After the revelations came to light, Frasers Property Australia said they would conduct an audit of the wood which was provided to them by Australian Wood Panels (AWP).


WWF partnering with companies that destroy rainforests, threaten endangered species


(07/25/2011) Arguably the globe's most well-known conservation organization, the World Wide Fund for Nature (WWF), has been facilitating illegal logging, vast deforestation, and human rights abuses by pairing up with notorious logging companies in a flagging effort to convert them to greener practices, alleges a new report by Global Witness. Through its program, the Global Forest and Trade Network (GFTN), WWF—known as World Wildlife Fund in the US and Canada—has become entangled with some dubious companies, including one that is imperiling orangutans in Borneo and another which has been accused of human rights abuses in the Congo rainforest. Even with such infractions, these companies are still able to tout connections to WWF and use its popular panda logo. The Global Witness report, entitled Pandering to the Loggers, calls for WWF to make large-scale changes in order to save the credibility of its corporate program.


Hundreds of Critically Endangered apes found in remote Vietnam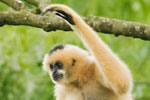 (07/18/2011) A new population—hundreds strong—of northern white-cheeked crested gibbon (Nomascus leucogenys) has been found in Vietnam by researchers with Conservation International (CI). The group estimates that around 130 gibbon groups—455 individuals—survive in Pu Mat National Park, making it the only known viable population of this species in the world and effectively tripling the global populations. Unfortunately, these newly-discovered gibbons are imperiled by road-building through the park.


Animal picture of the day: radio collaring a slow loris

(07/17/2011) Researchers in the Malaysian state of Sabah recently radio-collared a Bornean slow loris (Nycticebus menagensis) in order to study the little known species. A small, but big-eyed, primates slow loris spend the days sleeping and the night tracking prey, such as insects and lizards, with its large flashlight-like eyes.


'Trophy' cell phone pictures lead to arrests of tiger poachers

(07/14/2011) Two poachers were arrested in Thailand after a cell phone they left behind in the forest provided evidence of tiger poaching, reports the Wildlife Conservation Society (WCS).


First ever picture of long lost rainbow toad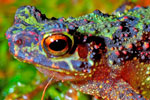 (07/13/2011) Scientists are elated after the surprise rediscovery of a wildly-colored frog not seen for 87 years and never before photographed—until now. The Bornean rainbow toad, also known as the Sambas Stream toad (Ansonia latidisca) was rediscovered on Borneo in the Malaysian state of Sarawak by local scientists inspired by a 2010 search for the world's missing amphibians by Conservation International (CI). Leading up to its search CI released the World's Top 10 Most Wanted Lost Frogs (out of a hundred being searched for): the Bornean rainbow toad was listed as number 10.


Photo: four new jewel beetles uncovered in Thailand and Indonesia

(07/10/2011) Researchers have discovered four new species of jewel beetles, one from Thailand and three from Indonesia. Jewel beetles, in the beetle family Bupretidae, are known for their iridescent colors.


Indonesia reduces area of forest protected under moratorium

(07/07/2011) Indonesia reduced the extent of areas protected under the country's moratorium on new logging concessions, reports the Jakarta Globe.


Eating rhino horn sends woman to hospital

(06/30/2011) A Vietnamese woman ended up in the hospital after consuming rhino horn, reports savingrhinos.org. Used for a rash around her mouth, the rhino horn instead caused a serious allergic reaction, including reddening skin, itching, and fever. Listed under the Convention on International Trade in Endangered Species of Wild Fauna and Flora (CITES), rhino horn is illegal to purchase or sell worldwide.


Is the Ministry of Forestry undermining Indonesia's logging moratorium?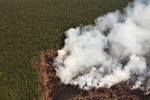 (06/28/2011) Indonesia's Ministry of Forestry is already undermining the moratorium on new forestry concessions on peatlands and in primary forest areas, alleges a new report from Greenomics-Indonesia. The report, The Toothless Moratorium, claims that a new decree from the Ministry of Forestry converts 81,490 hectares of forest protected under the moratorium into logging areas. The area affected is larger than Singapore.


Camera traps reveal no tigers, but other carnivores in Khao Yai National Park

(06/27/2011) A four-year camera trap project has revealed that Khao Yai National Park in Thailand is still home to a wide-variety of carnivore species, but tigers may be on their way out or already gone finds a new study from mongabay.com's open access journal Tropical Conservation Science. Photographing with 15 cameras the study snapped photos of 14 carnivore species in the park. However, the photographic evidence implies that predator populations have fallen in the park over the past decade due to human activities, including poaching.


Green tigers: new research shows protecting forests will deliver new economic boom for Southeast Asia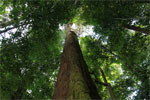 (06/27/2011) A raft of new studies show that protecting Southeast Asia's forests could provide an enormous economic lift for Southeast Asia. Indeed, the studies suggest, forest conservation, sustainable forestry, and agricultural improvements, along with investments in clean energy, could spur the rise of regional "Green Tiger" economies whose development levels surpass even those achieved during the boom years of the 1990's. The studies provide a striking rebuttal to palm oil and timber industries' claims that deforestation is necessary for the region's growth.



Page 1 | Page 2 | Page 3 | Page 4 | Page 5 | Page 6 | Page 7 | Page 8 | Page 9 | Page 10 | Page 11 | Page 12 | Page 13