News articles on south america

---
Mongabay.com news articles on south america in blog format. Updated regularly.





Brazil decree opens tribal lands to mining, dams in 'national interest'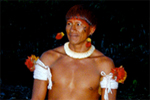 (07/26/2012) A directive signed Monday by Brazil's Solicitor-General could hamper the efforts of indigenous tribes to win government recognition of their traditional lands, reports Survival International, a human rights group focused on native peoples. The directive 'opens up all indigenous areas to mineral, dams, roads, military bases and other developments of 'national interest' without the need to consult with or address concerns of indigenous peoples', according to an expert familiar with the directive.


Indigenous tribes hold 3 engineers hostage over Belo Monte dam

(07/26/2012) Three engineers are being held hostage by the Juruna and Arara indigenous tribes as tensions rise over the on-going construction of the Belo Monte dam in Brazil, reports the Indigenous rights NGO Amazon Watch. The company building the dam, Norte Energia, has confirmed that three of its employees were being held against their will. Tribal groups in the region say the massive dam will upend their way of life, and that construction is already making travel along the Xingu river difficult.


Camera traps discover new populations of nearly extinct chinchillas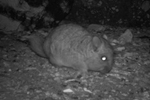 (07/25/2012) The short-tailed chinchilla (Chinchilla chinchilla) once inhabited a range including the mountainous regions of Argentina, Bolivia, Chile and Peru, but today the species survives in only a handful of areas in northern Chile and Argentina. Worse still, evidence of the Argentinean populations are restricted to remains discovered in the droppings of their natural predators. But, since 2011, Pablo Valladares from the University of Tarapaca in conjunction with the National Forestry Corporation of Chile (CONAF) has been searching Tres Cruces National Park for previously undocumented populations, and it has finally paid off: Valladares and colleagues discovered two new colonies with remote camera traps.


Brazil cripples illegal gold mining operations in indigenous territory

(07/18/2012) Brazilian police have arrested 26 people and confiscated gold and aircraft in a coordinated effort to tackle illegal gold-mining in the Yanomami Indigenous Reserve, reports the BBC. Along with illegal miners the year-long investigation also arrested complicit airplane pilots, engineers, and business people in a bid to undercut the trade's funders and infrastructure.


Over 500 dead penguins wash up in Brazil, cause under investigation

(07/17/2012) In recent weeks, 512 Magellanic penguins (Spheniscus magellanicus) have washed up dead in Brazilian state of Rio Grande do Sul. Although badly composed, researchers do not see any obvious signs why the penguins died, especially in such numbers. Marine biologists are currently performing autopsies on carcasses and hope to determine cause of death within a few weeks.


Still time to save most species in the Brazilian Amazon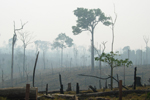 (07/12/2012) Once habitat is lost or degraded, a species doesn't just wink out of existence: it takes time, often several generations, before a species vanishes for good. A new study in Science investigates this process, called "extinction debt", in the Brazilian Amazon and finds that 80-90 percent of the predicted extinctions of birds, amphibians, and mammals have not yet occurred. But, unless urgent action is taken, the debt will be collected, and these species will vanish for good in the next few decades.


Indigenous tribes end occupation of Belo Monte

(07/12/2012) After occupying the construction site of the massive Belo Monte dam for 21 days, some 300 indigenous people have left and gone home. The representatives from nine Amazonian tribes abandoned their occupation after two days of meeting with the dam's builder, the Norte Energia consortium.


Vietnam buys stakes in controversial oil blocks threatening Peru's most vulnerable indigenous people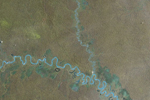 (07/11/2012) Vietnam's state oil and gas company, PetroVietnam Exploration and Production (PVEP), has announced its intention to acquire a major stake in controversial oil operations in the remote Peruvian Amazon. This area, known as Lot 67, is one of the most biodiverse in the world and home to indigenous people living without regular contact with outsiders, sometimes dubbed 'isolated' or 'uncontacted', who could be decimated by contact with oil company workers because they are highly vulnerable to disease.


Predicting the distribution of tropical dung beetles

(07/09/2012) Although they live in almost every ecosystem in the world—from your backyard to the Antarctic—scientists know very little about many insect species, including many individual species' distribution. A new study in mongabay.com's open-access journal Tropical Conservation Science attempts to predict the range of 53 dung beetle species in the genus Eurysternus, all of which are found in the American tropics. Dung beetles are hugely important to their environments, since they efficiently devour and recycle waste.


Indigenous tribes occupy Belo Monte dam for over 10 days

(07/03/2012) As of Tuesday, the occupation of Belo Monte dam by indigenous tribes entered its 13th day. Indigenous people, who have fought the planned Brazilian dam for decades, argue that the massive hydroelectric project on the Xingu River will devastate their way of life. According to a statement from the tribes, 17 indigenous villages from 13 ethnic groups are now represented at the occupation, which has successfully scuttled some work on the dam.


96 percent of the world's species remain unevaluated by the Red List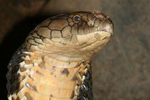 (06/28/2012) Nearly 250 species have been added to the threatened categories—i.e. Vulnerable, Endangered, and Critically Endangered—in this year's update of the International Union for Conservation of Nature's (IUCN) Red List. The 247 additions—including sixty bird species—pushes the number of threatened species globally perilously close to 20,000. However to date the Red List has only assessed 4 percent of the world's known species; for the other 96 percent, scientists simply don't know how they are faring.


Agricultural area larger than Texas has been 'land-grabbed'

(06/26/2012) Compiling over 1,000 foreign land deals from 2000-2010, a new report finds that 702,000 square kilometers (271,043 square miles) of agricultural land worldwide has been sold-off to foreign governments or international corporations, an area larger than Texas. The report by the Worldwatch Institute finds that such land deals, often referred to as "land grabbing," have declined since a peak in 2009, but still remain high.


Lonesome George passes, taking unique subspecies with him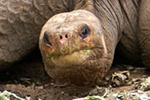 (06/25/2012) Lonesome George, the sole surviving member of the Pinta Island tortoise (Chelonoidis nigra abingdoni), was found dead on Sunday by staff at the Galapagos National Park. With George's passing, the Pinta Island tortoise subspecies officially falls into extinction. First found in 1972, Lonesome George became famous for representing the last of his kind. He was believed to be around 100—middle-aged for a Galapagos tortoise which can live to 200 years old. Staff plan to do an autopsy to determine the cause of death.


Small farmers cause substantial damage in the Amazon rainforest

(06/25/2012) Small farmers are less likely than large landowners to maintain required forest cover on their property in the Brazilian Amazon, worsening the environmental impact of their operations, reported a researcher presenting at the annual meeting of the Association for Tropical Biology and Conservation (ATBC) in Bonito, Brazil.


Frog secretion illicitly used to help racehorses run faster

(06/21/2012) A compound found in the secretions of a South American frog is being used to boost the performance of racehorses, reports The New York Times.


Fire risk to increase in the Amazon rainforest

(06/20/2012) The risk of fire could increase across large parts of the Amazon rainforest due to increasing incident of drought, expansion of road networks, and rural outmigration, said a scientist speaking at the annual meeting of the Association for Tropical Biology and Conservation (ATBC) in Bonito, Brazil.


Cowards at Rio?: organizations decry 'pathetic' agreement


(06/20/2012) As world leaders head to Rio de Janeiro for the UN Summit on Sustainable Development, environmental and poverty groups are denouncing the last-minute text agreed on by dignitaries as "pathetic," (Greenpeace), a "damp squib" (Friends of the Earth), "a dead end" (Oxfam), and, if nothing changes, "a colossal waste of time" (WWF). "We were promised the 'future we want' but are now being presented with a 'common vision' of a polluter's charter that will cook the planet, empty the oceans and wreck the rain forests," the head of Greenpeace, Kumi Naidoo, said. "This is not a foundation on which to grow economies or pull people out of poverty, it's the last will and testament of a destructive twentieth century development model."


Protecting jaguars a good business decision for ranchers

(06/20/2012) Live jaguars are worth considerably more for ecotourism than they livestock they kill, according to a study presented at the annual meeting of the Association for Tropical Biology and Conservation in Bonito, Brazil.


Photo: Human canvas on Rio beach protests Brazil's dam-building spree in the Amazon

(06/20/2012) Nearly 1500 people formed a human banner on a beach in Rio de Janeiro today to protest plans to build dozens of dams in the Amazon basin, reports Amazon Watch, an NGO campaigning against Brazil's controversial Belo Monte dam.


Over 700 people killed defending forest and land rights in past ten years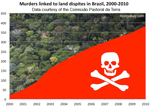 (06/19/2012) On May 24th, 2011, forest activist José Cláudio Ribeiro da Silva and his wife, Maria do Espírito Santo da Silva, were gunned down in an ambush in the Brazilian state of Pará. A longtime activist, José Cláudio Ribeiro da Silva had made a name for himself for openly criticizing illegal logging in the state which is rife with deforestation. The killers even cut off the ears of the da Silvas, a common practice of assassins in Brazil to prove to their employers that they had committed the deed. Less than a year before he was murdered, da Silva warned in a TEDx Talk, "I could get a bullet in my head at any moment...because I denounce the loggers and charcoal producers."


WWF: biggest villain at Rio+20 is Canada

(06/18/2012) Having sent a delegation to the United Nation's Rio+20 Summit on Sustainable Development, the World Wide Fund for Nature (WWF), the world's biggest conservation group, has recently declared their Heroes and Villains of Rio+20—so far. The NGO has strong words for the negotiating position of the U.S. and the major oil exporting countries (OPEC), but saves its harshest criticisms for Canada.


Experts: ignoring climate change at Rio+20 makes other goals "meaningless"


(06/18/2012) The Climate Change Task Force (CCTF)—made up of 30 climate scientists, other experts and world leaders—warned today that sidelining climate change at the Rio+20 Summit on Sustainable Development threatened progress on the conference's other goals, which includes combating poverty and building economies that value nature. "I am very concerned and worried because the draft final document of the Rio+20 conference does not give proper attention to climate change," says former Russian President Mikhail Gorbachev in a press statement.


World failing to meet promises on the oceans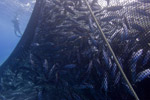 (06/14/2012) Despite a slew of past pledges and agreements, the world's governments have made little to no progress on improving management and conservation in the oceans, according to a new paper in Science. The paper is released just as the world leaders are descending on Rio de Janeiro for Rio+20, or the UN Summit on Sustainable Development, where one of the most watched issues is expected to be ocean policy, in part because the summit is expected to make little headway on other global environmental issues such as climate change and deforestation. But the new Science paper warns that past pledges on marine conservation have moved too slowly or stagnated entirely.


Featured video: the Rio speech heard round the world

(06/14/2012) As world leaders, officials, NGOs, businesses, and experts gather in Rio de Janeiro for the UN Summit on Sustainable Development, or more well known as Rio+20, it might be useful to look at the landmark Rio Earth Summit in 1992, which helped propel environmental concerns around the world. The most noteworthy speech during that meeting was made by a twelve year old Canadian girl, Severn Suzuki.


Animal picture of the day: the beautiful black-necked swan (and babies)

(06/12/2012) The black-necked swan (Cygnus melancoryphus) is South America's largest waterfowl, but the smallest of the world's swans. When newborn, babies, who are called cygnets, often ride on their parents back for safety.


B95, the great survivor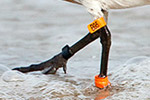 (06/11/2012) He is so long-lived that he has surpassed all expectations, touching hearts throughout the American continent, bringing together scientists and schools, inspiring a play and now even his own biography. B95 is the name of a rufus red knot (Calidris canutus rufus), a migratory bird that in his annual journeys of 16,000 kilometers (9,940 miles) each way from the Canadian Arctic to Tierra del Fuego, in Argentina, has flown a distance bigger than the one between the Earth and Moon.


Brazilian beef giant on defensive on its Amazon sourcing practices

(06/08/2012) JBS, the world's largest meat and leather company, is on the defensive after Greenpeace accused it of failing to abide by a 2009 agreement to implement safeguards that would exclude cattle produced on recently deforested lands in the Amazon.


Want to stop climate change: buy fossil fuel deposits


(06/07/2012) Governments, NGOs, and others fighting climate change should consider buying coal and oil deposits—not to exploit them, but to keep them from being exploited, according to a bold new policy paper in the Journal of Political Economy. Economist Bard Harstad with the Kellogg School of Management argues that climate coalitions could quickly slash carbon emissions by purchasing and conserving marginal fossil fuel deposits, a strategy that would solve the current problem of carbon leakage, i.e. when cutting emissions in one place pushes others to burn more elsewhere. Given that carbon emissions rose to a new record last year—31.6 gigatons—and carbon has hit 400 parts per million (ppm) in the atmosphere for the first time in at least 800,000 years, Harstad's analysis comes at a time when scientists are warning that urgent and bold action is needed to mitigate global climate change before it becomes irreversible.


Jaguars photographed in palm oil plantation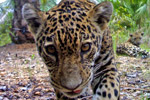 (06/06/2012) As the highly-lucrative palm oil plantation moves from Southeast Asia to Africa and Latin America, it brings with it concerns of deforestation and wildlife loss. But an ongoing study in Colombia is finding that small palm oil plantations may not significantly hurt at least one species: the jaguar. Researchers in Magdalena River Valley have taken the first ever photos of jaguars in a palm plantation, including a mother with two cubs, showing that the America's biggest cat may not avoid palm oil plantations like its Asian relative, the tiger.


Deforestation in Brazil's Mata Atlantica drops

(06/06/2012) Deforestation of Brazil's Mata Atlântica — a forest ecosystem more threatened than the Amazon rainforest — fell to 133 square kilometers between 2010 and 2011, down about 14.7 percent from the annual average between 2008 and 2010, reports Brazil's National Institute for Space Research (INPE) and Fundação SOS Mata Atlântica.


President Rousseff vetoes some controversial changes to Brazil's Forest Code

(05/29/2012) Brazilian President Dilma Rousseff on Monday revealed the details of her line-item veto to proposed changes to the country's Forest Code, which governs how much forest landowners are required to preserve. Rousseff vetoed a dozen clauses of the revised Forest Code and modified several others. The bill now goes back to the Chamber of Deputies, followed by the Senate and House, before returning again to Rousseff. A final decision isn't expected until after the Rio+20 UN Conference on Sustainable Development.


Cute animal pictures of the day: silvery marmosets run free in zoo

(05/24/2012) The Zoological Society of London's (ZSL) Whipsnade Zoo is allowing its seven silvery marmosets (Mico argentatus) to roam the 600 acre facility freely.


Blue tarantula, walking cactus, and a worm from Hell: the top 10 new species of 2011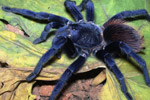 (05/23/2012) A sneezing monkey, a blue tarantula, and an extinct walking cactus are just three of the remarkable new species listed in the annual Top Ten New Species put together by the International Institute for Species Exploration at Arizona State University. This year's list includes a wide-variety of life forms from fungi to flower and invertebrate to primate.


Groups urge President Obama to attend Rio+20 Sustainability Summit

(05/22/2012) Twenty-two conservation, indigenous, health and science groups have called on U.S. President Barack Obama to attend the up-coming Rio+20 Summit on Sustainable Development.


Tribe partners to protect Argentina's most endangered forest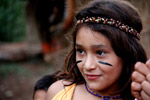 (05/17/2012) Last month, three Guarani communities, the local Argentine government of Misiones, and the UK-based NGO World Land Trust forged an agreement to create a nature reserve connecting three protected areas in the fractured, and almost extinct, Atlantic Forest. Dubbed the Emerald Green Corridor, the reserve protects 3,764 hectares (9,301 acres) in Argentina; although relatively small, the land connects three protected other protected areas creating a combined conservation area (41,000 hectares) around the size of Barbados in the greater Yaboti Biosphere Reserve. In Argentina only 1 percent of the historical Atlantic Forest survives.


Animal picture of the day: the boat-billed heron

(05/16/2012) Boat-billed herons (Cochlearius cochlearius) are found in Central and South America, as far north as Mexico and as far south as Argentina. A notably bizarre heron, the species is the only member of the genus Cochlearius. Like many heron species it feeds on a wide variety of freshwater and terrestrial animals.


Jaguar v. sea turtle: when land and marine conservation icons collide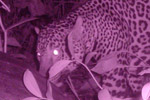 (05/16/2012) At first, an encounter between a jaguar (Panthera onca) and a green sea turtle (Chelonia mydas) seems improbable, even ridiculous, but the two species do come into fatal contact when a female turtle, every two to four years, crawls up a jungle beach to lay her eggs. A hungry jaguar will attack the nesting turtle, killing it with a bite to the neck, and dragging the massive animal—sometime all the way into the jungle—to eat the muscles around the neck and flippers. Despite the surprising nature of such encounters, this behavior, and its impact on populations, has been little studied. Now, a new study in Costa Rica's Tortuguero National Park has documented five years of jaguar attacks on marine turtles—and finds these encounters are not only more common than expected, but on the rise.


Wildlife in the tropics plummets by over 60 percent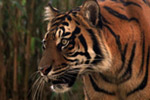 (05/15/2012) In 48 years wildlife populations in the tropics, the region that holds the bulk of the world's biodiversity, have fallen by an alarming 61 percent, according to the most recent update to the Living Planet Index. Produced by the World Wide Fund for Nature (WWF) and the Zoological Society of London (ZSL), the index currently tracks almost 10,000 populations of 2,688 vertebrate species (including mammals, birds, reptiles, amphibians, and fish) in both the tropics and temperate regions.


U.S. car manufacturers linked to Amazon destruction, slave labor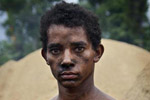 (05/14/2012) According to a new report by Greenpeace, top U.S. car companies such as Ford, General Motors, and Nissan are sourcing pig iron that has resulted in the destruction of Amazon rainforests, slave labor, and land conflict with indigenous tribes. Spending two years documenting the pig iron trade between northeastern Brazil and the U.S., Greenpeace has discovered that rainforests are cut and burned to power blast furnaces that produce pig iron, which is then shipped to the U.S. for steel production.


Educating the next generation of conservation leaders in Colombia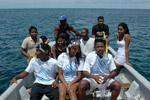 (05/14/2012) Colombia's northern departments of Cordoba and Bolivar are home to an abundance of coral reefs, estuaries, mangroves forests, and forests. Rich in both marine and terrestrial wildlife, local communities depend on the sea and land for survival, yet these ecosystems are imperiled by booming populations, overexploitation, and unsustainable management. Since 2007, an innovative education program in the region, the Guardians of Nature, has worked to teach local children about the ecology of the region, hoping to instill a conservation ethic that will aid both the present and the future.


Permaculture: a path toward a more sustainable Amazon?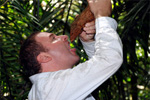 (05/03/2012) Communities living in and around tropical forests remain highly dependent on forest products, including nuts, resins, fruit and vegetables, oils, and medicinal plants. But relatively few of these products have been successfully commercialized in ways that generates sustained local benefits. When commercialization does happen, outsiders or a few well-placed insiders usually see the biggest windfall. Large-scale exploitation can also lead to resource depletion or conversion of forests for monoculture-based production. The ecosystem and local people lose.


Animal picture of the day: the prehistoric peccary

(05/02/2012) The Chacoan peccary (Catagonus wagneri) was only known from fossils and thought extinct, perhaps a victim of the megafaunal extinction that ended the Pleistocene, until researchers in the 1970s stumbled on a living population in Argentina. While peccaries look like and are distantly related to the pig species that originated in the Old World, they belong to their own family, the Tayassuidae.


Pictures of Yasuni, Ecuador's rainforest gem


(04/27/2012) In late 2010, mongabay.com reporter Jeremy Hance traveled to Yasuni National Park, arguably the most biodiverse place on the planet and home to a unique initiative to save a rainforest by asking the international community to pay to keep oil in the ground. Researchers have found more tree species in a single hectare in Yasuni National Park than in all of the U.S. and Canada combined. Yasuni also contains the highest biodiversity of reptiles and amphibians in the world with 271 species. But insects trump them all: entomologist Terry Erwin has estimated that a single hectare of rainforest in Yasuni may contain as many as 100,000 unique insect species.


Oil company Perenco endangering 'uncontacted' indigenous people, says Peru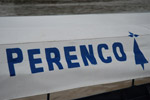 (04/25/2012) The company hoping to exploit the oil deposits slated to transform Peru's economy has been declared to be endangering the lives of indigenous people living in "voluntary isolation" by the country's indigenous affairs department (INDEPA). Perenco, an Anglo-French company with headquarters in London and Paris, is currently seeking approval from Peru's Energy Ministry (MEM) to develop its operations in the Loreto region in the north of the country.


Featured video: How to save the Amazon

(04/22/2012) The past ten years have seen unprecedented progress in fighting deforestation in the Amazon. Indigenous rights, payments for ecosystem services, government enforcement, satellite imagery, and a spirit of cooperation amongst old foes has resulted in a decline of 80 percent in Brazil's deforestation rates.


Photos: Uncontacted Amazon tribes documented for first time in Colombia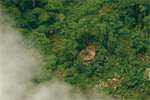 (04/19/2012) Aerial surveys of a remote area of rainforest along the Colombia-Brazil border have produced the first photographic evidence of uncontacted tribes, according to a conservation group that works to safeguard indigenous territories and culture. The photos, released by the Amazon Conservation Team (ACT), show five long houses or malokas thought to belong to two indigenous groups, the Yuri or Carabayo and Passé, some of the last isolated tribes in the Colombian Amazon. The images provide confirmation that uncontacted communities still exist within the Rio Puré National Park, which protects a million hectares (2.47 million acres) of mostly pristine rainforest between the Caquetá and Putumayo River basins along the Brazilian border.


Indigenous groups oppose priest pushing for road through uncontacted tribes' land

(04/19/2012) A grassroots indigenous organization in Peru is calling for the removal of an Italian Catholic priest from the remote Amazon in response to his lobbying to build a highway through the country's biggest national park.


Will mega-dams destroy the Amazon?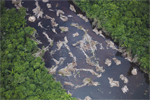 (04/18/2012) More than 150 new dams planned across the Amazon basin could significantly disrupt the ecological connectivity of the Amazon River to the Andes with substantial impacts for fish populations, nutrient cycling, and the health of Earth's largest rainforest, warns a comprehensive study published in the journal PLoS ONE. Scouring public data and submitting information requests to governments, researchers Matt Finer of Save America's Forests and Clinton Jenkins of North Carolina State University documented plans for new dams in Bolivia, Brazil, Colombia, Ecuador, and Peru.


Pictures: Destruction of the Amazon's Xingu River begins for Belo Monte Dam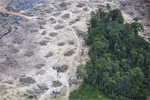 (04/18/2012) The Xingu River will never be the same. Construction of Belo Monte Dam has begun in the Brazilian Amazon, as shown by these photos taken by Greenpeace, some of the first images of the hugely controversial project. Indigenous groups have opposed the dam vigorously for decades, fearing that it will upend their way of life. Environmentalists warn that the impacts of the dam—deforestation, methane emissions, and an irreparable changes to the Xingu River's ecosystem—far outweigh any benefits. The dam, which would be the world's third largest, is expected to displace 16,000 people according to the government, though some NGOs put the number at 40,000. The dam will flood over 40,000 hectares of pristine rainforest, an area nearly seven times the size of Manhattan.


Animal picture of the day: the gray zorro

(04/18/2012) This canine has many names: the gray zorro, the chilla, and the South American gray fox. Despite its moniker as a fox, however, the species is more closely related to wolves and coyotes than actual foxes.



Page 1 | Page 2 | Page 3 | Page 4 | Page 5 | Page 6 | Page 7 | Page 8 | Page 9 | Page 10 | Page 11 | Page 12 | Page 13 | Page 14 | Page 15 | Page 16 | Page 17 | Page 18 | Page 19 | Page 20 | Page 21 | Page 22 | Page 23 | Page 24 | Page 25