News articles on south america

---
Mongabay.com news articles on south america in blog format. Updated regularly.






Scientists uncover five new species of 'toupee' monkeys in the Amazon
(09/02/2014) While saki monkeys may be characterized by floppy mops of hair that resemble the worst of human toupees, these acrobatic, tree-dwelling primates are essential for dispersing seeds. After long being neglected by both scientists and conservationists, a massive research effort by one intrepid researcher has revealed the full-scale of saki monkey diversity, uncovering five new species.
Authorities stop 'greatest destroyers of the Brazilian Amazon rainforest'
(08/28/2014) A criminal organization involved in the illicit deforestation of large portions of Brazil's forests has been stopped, with at least six members of the organization arrested as of Aug. 28 and warrants issued for others. The gang has been accused of committing crimes worth over $220 million.
Saving the Atlantic Forest would cost less than 'Titanic'
(08/28/2014) Want to save the world's most imperiled biodiversity hotspot? You just need a down payment of $198 million. While that may sound like a lot, it's actually less than it cost to make the film, Titanic. A new study published today in Science finds that paying private landowners to protect the Atlantic Forest would cost Brazil just 6.5 percent of what it currently spends ever year on agricultural subsidies.
Where should the roads go? New map offers a solution to the 'Pandora's Box of environmental problems'
(08/27/2014) Roads make it possible to bring goods to market, to get to the office, to log a forest, to hunt its wildlife. Without roads, human society as we know it could not exist. However, to build roads, trees must be cleared and swamps drained, shrinking valuable wildlife habitat and fragmenting populations in the process. A new study unveils an innovative map that defines which areas of the world would be best used to build roads – and which should be left alone.
Invasion of the lionfish: new research finds the situation may be worse than we thought
(08/27/2014) You may have recently read the controversial story on invasive lionfish research involving Dr. Zack Jud of Florida International University and a young girl named Lauren Arrington. While the issue of attribution in scientific research is crucial to the discipline, much of the media focus so far has sidestepped the real issue: what lionfish tolerance for brackish water really means for the environment.
How do we save the world's vanishing old-growth forests?
(08/26/2014) There's nothing in the world like a primary forest, which has never been industrially logged or cleared by humans. They are often described as cathedral-like, due to pillar-like trees and carpet-like undergrowth. Yet, the world's primary forests—also known as old-growth forests—are falling every year, and policy-makers are not doing enough to stop it.
When forests aren't really forests: the high cost of Chile's tree plantations
(08/18/2014) At first glance, the statistics tell a hopeful story: Chile's forests are expanding. On the ground, however, a different scene plays out: monocultures have replaced diverse natural forests while Mapuche native protesters burn pine plantations, blockade roads and destroy logging equipment. At the crux of these two starkly contrasting narratives is the definition of a single word: "forest."
The 90 Percent Diet: reducing our environmental impact by eating less meat
(08/07/2014) In Brian Machovina's life, a serendipitous influence of people and places have all contributed to his current passion for inspiring people to eat less meat. With fewer grazing animals, Machovina's studies show that we could make better conservation and production choices with land that would otherwise be used to raise or feed livestock.
Short-eared dog? Uncovering the secrets of one of the Amazon's most mysterious mammals
(07/28/2014) Fifteen years ago, scientists knew next to nothing about one of the Amazon's most mysterious residents: the short-eared dog. Although the species was first described in 1883 and is considered the sole representative of the Atelocynus genus, biologists spent over a century largely in the dark about an animal that seemed almost a myth.
Peru slashes environmental protections to attract more mining and fossil fuel investment
(07/23/2014) In an effort to kickstart investment in mining and fossil fuels, Peru has passed a controversial law that overturns many of its environmental protections and essentially defangs its Ministry of Environment. The new law has environmentalists not only concerned about its impact on the country but also that the measures will undermine progress at the up-coming UN Climate Summit in December.
Rare bird paradise protected in war-torn Colombian mountain range (photos)
(07/22/2014) A coalition of conservation groups have established a new protected area in one of Latin America's most neglected ecosystems: the Colombian-side of the Serranía de Perijá mountain range. Following decades of bloody conflict and rampant deforestation, experts say only five percent of rainforest is left on the Colombian side of this embattled mountain range.
Roads through the rainforest: an overview of South America's 'arc of deforestation'
(07/21/2014) When a new road centipedes its way across a landscape, the best of intentions may be laid with the pavement. But roads, by their very nature, are indiscriminate pathways, granting access for travel and trade along with deforestation and other forms of environmental degradation. And as the impacts of roads on forest ecosystems become clear, governments and planning agencies reach a moral crossroads.
Coastal wildlife paradise declared biosphere reserve in Argentina (PHOTOS)
(07/15/2014) Conservationists are celebrating the announcement that UNESCO has dubbed Argentina's Península Valdés a biosphere reserve under the Man and Biosphere Program (MBA). A hatchet-shaped peninsula that juts out into the Southern Atlantic Ocean, the world's newest biosphere reserve is home to a hugely-diverse collection of both terrestrial and marine wildlife.
Only 15 percent of world's biodiversity hotspots left intact
(07/14/2014) The world's 35 biodiversity hotspots—which harbor 75 percent of the planet's endangered land vertebrates—are in more trouble than expected, according to a sobering new analysis of remaining primary vegetation. In all less than 15 percent of natural intact vegetation is left in the these hotspots, which include well-known jewels such as Madagascar, the tropical Andes, and Sundaland.
Downturn in shade-grown coffee putting forests, wildlife, people at risk
(07/11/2014) Growing coffee in the shade of forests allows native vegetation to persist, thereby reducing the impact of agriculture on the natural landscape. While production of shade-grown coffee surged in recent decades, it is now experiencing a decline. A recent study analyzed the situation, finding that the growth of consumer demand and changes in coffee agronomy has caused coffee production and management to change drastically.
Good intentions, collateral damage: forest conservation may be hurting grasslands
(07/10/2014) Trees absorb CO2 and trap carbon molecules, and countless are lost as forests are felled around the world. So why not plant as many as we can? A recent paper suggests otherwise; the planting of more trees through international reforestation schemes may actually be harming tropical grasslands, which harbor endemic species and offer unique ecosystem services.
Booming populations, rising economies, threatened biodiversity: the tropics will never be the same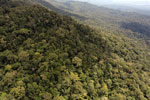 (07/07/2014) For those living either north or south of the tropics, images of this green ring around the Earth's equator often include verdant rainforests, exotic animals, and unchanging weather; but they may also be of entrenched poverty, unstable governments, and appalling environmental destruction. A massive new report, The State of the Tropics, however, finds that the truth is far more complicated.
On babies and motherhood: how giant armadillos are surprising scientists (photos)
(07/01/2014) Until ten years ago scientist's knowledge of the reproductive habits of the giant armadillo— the world's biggest— were basically regulated to speculation. But a long-term research project in the Brazilian Pantanal is changing that: last year researchers announced the first ever photos of a baby giant armadillo and have since recorded a second birth from another female.
New report: illegal logging keeps militias and terrorist groups in business
(06/30/2014) Released last week by the United Nations Environment Programme (UNEP) during the first United Nations Environment Assembly in Nairobi, Kenya, a new report found that together with other other illicit activities such as poaching, illegal deforestation is one of the top money-makers for criminal groups like Boko Haram and Al-Shabaab.
Size matters: small animals abundant in fragmented forests, large animals not
(06/25/2014) Habitat fragmentation and hunting are both distinct critical issues facing forests today that require their own countermeasures. Yet, much research has chosen to conflate the two, potentially leading to ineffective ecosystem management. According to a new study, the interaction of both factors can contradict the effects of hunting and fragmentation alone, revealing a research and management gap that urgently needs to be filled.
'Hope springs eternal': the anniversary of the death of Lonesome George
(06/24/2014) Today marks the two-year anniversary of the death of Lonesome George, the world's last Pinta Island tortoise. The occasion calls attention to the declines of many turtle and tortoise species, which together form one of the most swiftly disappearing groups of animals on the planet.
Using Google Earth to protect uncontacted tribes in the Amazon rainforest
(06/19/2014) In 2008, images of an uncontacted tribe in the Amazon rainforest in Brazil created ripples. With bodies painted in bright colors, members of the tribe aimed their arrows at a Brazilian government plane flying overhead, occupants of which were attempting to photograph the tribe to prove their existence. Now, a new study has found another way to survey such tribes safely and remotely—using satellite images.
Fly and wasp biodiversity in Peru linked to strange defense strategy
(06/18/2014) Entomologists working in Peru have revealed new and unprecedented layers of diversity amongst wasps and flies. The paper, published in the journal Science, also describes a unique phenomenon in which flies actually fight back and kill predatory parasitic wasps.
Feather forensics: scientist uses genes to track macaws, aid bird conservation
(06/17/2014) When a massive road project connected the ports of Brazil to the shipping docks of Peru in 2011, conservationists predicted widespread impacts on wildlife. Roads are a well-documented source of habitat fragmentation, interfering with access to available habitat for many terrestrial and tree-dwelling species. However, it wasn't clear whether or not birds are able to fly over these barriers.
Chile drops hugely controversial mega-dam project in wild Patagonia
(06/12/2014) One of the world's most controversial mega-dam projects met its likely end this week when Chile's Committee of Ministers voted to cancel the permits for the HidroAysén project. Costing around $8 billion and expected to produce about 2.75 gigawatts, the project involved building five large dams on two wild rivers in Chile's famously-unspoiled Patagonia region.
In cutting deforestation, Brazil leads world in reducing emissions
(06/05/2014) Brazil's success in reducing deforestation in the world's largest rainforest has been much heralded, but progress may stall unless farmers, ranchers and other land users in the region are provided incentives to further improve the environmental sustainability of their operations, argues a study published this week in the journal Science.
Oil company breaks agreement, builds big roads in Yasuni rainforest
(06/05/2014) When the Ecuadorian government approved permits for an oil company to drill deep in Yasuni National Park, it was on the condition that the company undertake a roadless design with helicopters doing most of the leg-work. However, a new report based on high-resolution satellite imagery has uncovered that the company, Petroamazonas, has flouted the agreement's conditions, building a massive access road.
Intact Amazon forests show possible signs of global warming impact
(06/04/2014) Climate change may be taking a hidden toll on intact rainforests in the heart of the Amazon, finds a new study based on 35 years of observations. The research, published in the journal Ecology, focused on the ecological impacts of fragmentation but unexpectedly found changes in the control forests.
After throwing out referendum, Ecuador approves oil drilling in Yasuni's embattled heart

(06/02/2014) By 2016, oil drilling will begin in what scientists believe is the most biodiverse place on the planet: remote Yasuni National Park. Late last month, Ecuador announced it had approved permits for oil drilling in Yasuni's Ishpingo-Tambococha-Tiputinin (ITT) block, an untouched swathe of primary rainforest covering around 100,000 hectares or about 10 percent of the park.
Happy Amazon: $215 million raised for world's largest protected area network
(05/21/2014) By all standards the Amazon Region Protected Areas (ARPA) program is gargantuan: the network includes over 90 parks, covers 51 million hectares, and comprises 15 percent of Brazil's Amazon. But protecting an area bigger than Spain isn't cheap or easy. Today, a broad coalition of government donors and private funders have announced $215 million to secure ARPA over the next 25 years.
53 indigenous activists on trial for police-protester massacre in Peru
(05/15/2014) In the summer of 2009, on a highway in Peru known as Devil's Curve: everything went wrong. For months, indigenous groups had protested new laws by then President Alan Garcia opening up the Amazon to deregulated logging, fossil fuels, and other extractive industries as a part of free trade agreements with the U.S.
Not unique to humans: marmoset shows compassion for dying mate (VIDEO)
(05/07/2014) For the first time, researchers have observed an adult marmoset comforting a dying adult family member, behavior that was previously thought to be unique only to humans and chimpanzees. Researchers observed this behavior between a mated pair of common marmosets (Callithrix jacchus) in Brazil, and describe the event in a paper and video published in the journal Primates.
It's in the genes: researchers use DNA to learn about tapir behavior
(05/06/2014) Tapirs are notoriously hard to find and directly observe in the wild. Because of this, little is known about how species behave in their natural habitats. But in a study published in PLOS ONE, researchers found a way around this complication by using tapir DNA to shed light on their behavior.
NASA photographs the amazing 'guitar forest'

(04/30/2014) After his wife died of an aneurysm at the age of 25, Pedro Martin Ureta set about to plant her a legacy: a forest in the shape of a guitar. His wife, Graciela Yraizoz—who gave him four children—suggested the idea shortly before her sudden death in 1977.
Next big idea in forest conservation? Crowdsourced forest monitoring
(04/25/2014) In the Brazilian Amazon, deforestation alerts are being submitted via smartphones. On the ground technicians send alerts to a database stored in 'the cloud.' This information is added to maps, which, along with satellite imagery, are used to inform law enforcement. And the speed of this process is getting real results.






Page 1 | Page 2 | Page 3 | Page 4 | Page 5 | Page 6 | Page 7 | Page 8 | Page 9 | Page 10 | Page 11 | Page 12 | Page 13 | Page 14 | Page 15 | Page 16 | Page 17 | Page 18 | Page 19 | Page 20 | Page 21 | Page 22 | Page 23 | Page 24 | Page 25 | Page 26 | Page 27