News articles on south america

---
Mongabay.com news articles on south america in blog format. Updated regularly.






Activists worldwide push for leaving the fossil fuel age behind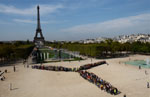 (09/25/2011) On six continents, in over 75 percent of the world's countries, people came out en masse yesterday to attend over 2,000 events to demonstrate the power of renewable energy to combat global climate change. As apart of the 'Moving Planet' campaign organized by 350.org, activists created a giant human-windmill in Paris, gave out bike lessons in Buenos Aires, practiced evacuation measure in the Pacific island of Tuvalu imperiled by rising sea levels, and marched in Cape Town for a strong agreement at the next UN climate meeting hosted in Durban, South Africa.
New map reveals the most biodiverse place on Earth, but already threatened by oil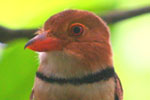 (09/22/2011) A new map highlights the importance of conserving Yasuni National Park as the most biodiverse ecosystem in the Western Hemisphere, and maybe even on Earth. Scientists released the map to coincide with the United National General Assembly in support of a first-of-its-kind initiative to save the park from oil exploration through international donations to offset revenue loss. Known as the Yasuni-ITT Initiative, the plan, if successful, would protect a 200,000 hectare bloc in Yasuni National Park from oil drilling in return for a trust fund of over $3 billion.
Indigenous people blockade river against 'murderous' oil company

(09/21/2011) Over the weekend more than 100 Shuar indigenous people, also known as Wampis, blockaded the Morona River in Peru in an effort to stop exploratory oil drilling by Canadian-owned Talisman Energy. The blockade in meant to prevent oil drilling in an area of the Peruvian Amazon known as Block 64, home to four indigenous tribes in total and the Pastaza River Wetland Complex, a Ramsar wetland site.
Two arrested in connection with murdering Amazon activists

(09/20/2011) Two suspects have been arrested for allegedly taking part in the killing of Amazon activist, José Cláudio Ribeiro da Silva, and his wife, Maria do Espírito Santo da Silva. The men, who are brothers, were arrested after police stormed their remote jungle camp on Sunday in Brazilian state of Para. A third man remains at large.
Loving the tapir: pioneering conservation for South America's biggest animal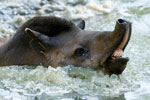 (09/11/2011) Compared to some of South America's megafauna stand-out species—the jaguar, the anaconda, and the harpy eagle come to mind—the tapir doesn't get a lot of love. This is a shame. For one thing, they're the largest terrestrial animal on the South American continent: pound-for-pound they beat both the jaguar and the llama. For another they play a very significant role in their ecosystem: they disperse seeds, modify habitats, and are periodic prey to big predators. For another, modern tapirs are some of the last survivors of a megafauna family that roamed much of the northern hemisphere, including North America, and only declined during the Pleistocene extinction. Finally, for anyone fortunate enough to have witnessed the often-shy tapir in the wild, one knows there is something mystical and ancient about these admittedly strange-looking beasts.
Sowing the seeds to save the Patagonian Sea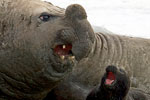 (09/07/2011) With wild waters and shores, the Patagonia Sea is home to a great menagerie of marine animals: from penguins to elephants seals, albatrosses to squid, and sea lions to southern right whales. The sea lies at crossroads between more northern latitudes and the cold bitter water of the Southern Ocean, which surround Antarctica. However the region is also a heavy fishing ground, putting pressure on a number of species and imperiling the very ecosystem that supplies the industry. Conservation efforts, spearheaded by marine conservationist Claudio Campagna and colleagues with the Wildlife Conservation Society (WCS), are in the early stages. Campagna, who often writes about the importance of language in the fight for preservation, has pushed to rename the area to focus on its stunning wildlife.
Peru president signs indigenous rights act into law

(09/07/2011) Peru's new president, Ollanta Humala, has signed into law a measure requiring that indigenous groups are consulted prior to any mining, logging, or oil and gas projects on their land. If properly enforced, the new legislation will give indigenous people free, prior and informed consent (FPIC) over such industrial projects, though the new law does not go so far as to allow local communities a veto over projects. Still, the law puts Peru in line with the Indigenous and Tribal Peoples Convention of 1989, which the South American nation ratified nearly two decades ago.
World's oldest person discovered in Amazon rainforest

(08/31/2011) Maria Lucimar Pereira is arguably the world's oldest living person: a member of the Kaxinawá tribe, Pereira lives in the Brazilian Amazon and will be soon celebrating her 121st birthday, according to Survival International.
Photo: new titi monkey discovered in Amazon area under siege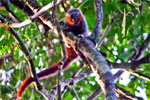 (08/25/2011) A new species of titi monkey has been discovered in the Brazilian Amazon. Found during a 2010 December expedition, this is the second new titi monkey discovered in the Amazon in three years. In 2008 another new titi, dubbed the Caquetá titi, was discovered in the Colombian Amazon, although it was only announced last year. An expedition backed by WWF-Brazil found the new titi between the Guariba River and the Roosevelt River in northwestern part of Mato Grosso, a state of Brazil known as a center of Amazon destruction.
Peru passes landmark indigenous rights legislation

(08/24/2011) A new administration in Peru is moving toward granting indigenous people long-sought legal rights, reports Survival International. Yesterday, the Peruvian congress approved new legislation that gives indigenous people free, prior and informed consent (FPIC) for any project on their land. If signed into law and enforced, the legislation would provide indigenous groups considerable clout in keeping industry off their lands if they choose.
Protected areas that allow local use better at reining in tropical deforestation

(08/21/2011) Protected areas in tropical forests are better at curtailing deforestation if they allow 'sustainable use' by locals, according to a new World Bank study published in the open-access journal PLoS ONE. Looking at every official protected area in the tropics from 2000 to 2008, researchers found that multi-use reserves in Latin America and Asia lowered deforestation rates by around 2 percent more than strict protected areas, though the effect was less visible in Africa.
Indigenous protestors embark on 300-mile walk to protest Amazon road in Bolivia

(08/21/2011) Indigenous protesters are targeting a new road in the Bolivian Amazon, reports the BBC. The 190-mile highway under construction in the Bolivian Amazon will pass through the Isiboro-Secure Indigenous Territory and National Park (Tipnis), a 4,600-square mile (11,900 square kilometers) preserve which boasts exceptional levels of rainforest biodiversity, including endangered blue macaws and fresh-water dolphins. Indigenous peoples who live in Tipnis are participating in a month-long protest march against the road, which they claim violates their right to self-governance.
Cameratraps take global snapshot of declining tropical mammals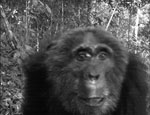 (08/17/2011) A groundbreaking cameratrap study has mapped the abundance, or lack thereof, of tropical mammal populations across seven countries in some of the world's most important rainforests. Undertaken by The Tropical Ecology Assessment and Monitoring Network (TEAM), the study found that habitat loss was having a critical impact on mammals. The study, which documented 105 mammals (nearly 2 percent of the world's known mammals) on three continents, also confirmed that mammals fared far better—both in diversity and abundance—in areas with continuous forest versus areas that had been degraded.
Animal picture of the day: the brilliant cock-of-the-rock

(08/16/2011) The Andean cock-of-the-rock (Rupicola peruvianus) is an unmistakable bird, whose males support such brilliant and bushy head plumage that their beaks are often hidden entirely, giving them a look wholly unique in the animal kingdom.
Lessons from the world's longest study of rainforest fragments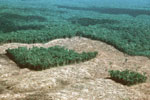 (08/15/2011) For over 30 years, hundreds of scientists have scoured eleven forest fragments in the Amazon seeking answers to big questions: how do forest fragments' species and microclimate differ from their intact relatives? Will rainforest fragments provide a safe haven for imperiled species or are they last stand for the living dead? Should conservation focus on saving forest fragments or is it more important to focus the fight on big tropical landscapes? Are forest fragments capable of regrowth and expansion? Can a forest—once cut-off—heal itself? Such questions are increasingly important as forest fragments—patches of forest that are separated from larger forest landscapes due to expanding agriculture, pasture, or fire—increase worldwide along with the human footprint.
Taking corporate sustainability seriously means changing business culture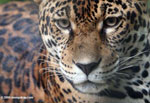 (08/11/2011) As more and more people demand companies to become sustainable and environmentally conscious, many corporations are at a loss of how to begin making the changes necessary. If they attempt to make changes—but fall short or focus poorly—they risk their actions being labeled as 'greenwash'. In addition, if they implement smart changes and self-regulations, but their employees don't buy-in to the process, all their investments will be for nothing. This is where Accountability Now, a young, fresh social responsibility agency, comes in. Clare Raybould, director of Accountability Now, believes companies—large and small—have the potential to change the world for the better, but they simply need a guiding hand to change not just the way a company works, but its culture.
Animal picture of the day: the jaws of the piranha

(08/10/2011) Few fish have a more fearsome reputation than the piranha. Yet recent research has shown that attacks on humans are rare and often accidental, though they do eat their prey alive and are capable of stripping a cattle carcass bare (though it doesn't happen instantaneously).
Uncontacted tribe missing after armed drug dealers storm their forest

(08/09/2011) Concern is rising for the welfare of uncontacted natives in the Brazilian Amazon after armed marauders stormed the area where they were last documented. Last week men with rifles and machine guns, believed to be drug traffickers from Peru, overran a remote government guard post run by FUNAI (Brazil's Indigenous Affairs Department) on the Envira River, near the uncontacted indigenous people's location on the border of Brazil and Peru. The uncontacted indigenous people in question made headlines worldwide earlier this year after photos and film of them were released from flyovers.
Indigenous peoples in Suriname still wait for land rights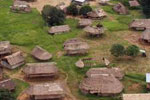 (07/31/2011) Legal rights and recognition for the diverse indigenous peoples of Suriname have lagged behind those in other South American countries. Despite pressure from the UN and binding judgments by the Inter-American Court of Human Rights, Suriname has yet to recognize indigenous and tribal land rights, a situation that has disconnected local communities from decisions regarding the land they have inhabited for centuries and in some cases millennia. A new report, Securing Indigenous Peoples' Rights in Conservation in Suriname: A Review outlines how this lack of rights has alienated indigenous communities from conservation efforts in Suriname. Instead of having an active say in the creation of conservation reserves, as well as their management, decisions on indigenous lands have traditionally been imposed from the 'top-down' either by government officials or NGOs.
Suspects named for assassination of husband and wife activists in Brazil

(07/21/2011) Brazilian authorities have fingered three men for the killing of environmental activist, José Cláudio Ribeiro da Silva, and his wife, Maria do Espírito Santo da Silva, in May. The grisly murders received international attention, since José da Silva was a well known activist against illegal logging in Pará, a state in Brazil that is rife with deforestation and violence.
NASA image shows it snowing in driest place on earth

(07/20/2011) A snowstorm engulfed parts of the driest place on earth this month: the Atacama desert in South America. Images captured by NASA's Moderate Resolution Imaging Spectroradiometer (MODIS) on Terra Satellite show parts of the landscape covered in white.
Oil company hires indigenous people to clean up its Amazon spill with rags and buckets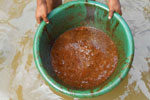 (07/13/2011) On Sunday morning children swimming in the Mashiria River in the Peruvian Amazon noticed oil floating on the water. A pipeline owned by Maple Energy had ruptured in Block 31-E, polluting the Mashiria River which is used by the Shipibo indigenous community in Nuevo Sucre for fishing and drinking water. In response to the spill, Maple Energy's local operator—Dublin incorporate transnational—hired 32 Shipibo community members to clean up the spills using only rags and buckets.
Ranchers using Agent Orange to deforest the Amazon

(07/06/2011) 180 hectares (450 acres) of rainforest in the Brazilian Amazon were defoliated using a potent mix of herbicides dropped by airplane, reports IBAMA, Brazil's environmental law enforcement agency.
Forest Code bill could undermine sustainable growth in the Amazon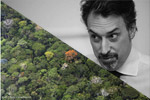 (07/06/2011) In May Brazil's House of Representatives passed a bill that will reform the country's Forest Code, which requires farmers and ranchers in the Amazon to maintain a legal forest reserve amounting to 80 percent of total landholdings. Environmentalists say the bill, which is undergoing revision before heading to the Senate next month, would weaken the forest code, granting amnesty for illegal deforestation of up to 400 hectares per property and allowing clearing of forests along waterways and on hillsides — restrictions meant to limit erosion and damage to watersheds.
Last search for the Eskimo curlew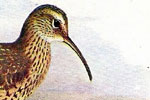 (06/29/2011) The Eskimo curlew is (or perhaps, 'was') a small migratory shorebird with a long curved beak, perfect for searching shorelines and prairie grass for worms, grasshoppers and other insects, as well as goodies including berries. Described as cinnamon-colored, the bird nested in the Arctic tundra of Alaska and Canada during the summer and in the winter migrated en masse as far south as the Argentine plains, known as the pampas. Despite once numbering in the hundreds of thousands (and perhaps even in the millions), the Eskimo curlew (Numenius borealis) today may well be extinct. The US Fish and Wildlife Service (USFWS) has decided to conduct a final evaluation of the species to determine whether its status should be moved from Critically Endangered to Extinct, reports Reuters.
Bloody June: fifth rural activist assassinated in Brazil this month

(06/16/2011) A rural worker who confronted illegal loggers operating in the Brazilian state of Pará was found murdered near his home, reports the Associated Press. Murdered on the Esperanca landless settlement, his death is likely related to ongoing conflicts between loggers and farmers in the Esperanca community. The victim, Obede Souza, is the fifth person to be murdered this month after standing up to illegal loggers.
Peru cancels massive dam project after years of protests

(06/16/2011) Three years of sustained community opposition have brought down plans for a massive dam on the Madre de Dios River in Peru. Yesterday the Peruvian government announced it was terminating the contract with Empresa de Generación Eléctrica Amazonas Sur (Egasur) to build a 1.5 gigawatt dam, known as the Inambari Dam. The dam was one of six that were agreed upon between Peru and Brazil to supply the latter with energy.
Last chance to see: the Amazon's Xingu River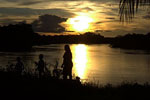 (06/15/2011) Not far from where the great Amazon River drains into the Atlantic, it splits off into a wide tributary, at first a fat vertical lake that, when viewed from satellite, eventually slims down to a wild scrawl through the dark green of the Amazon. In all, this tributary races almost completely southward through the Brazilian Amazon for 1,230 miles (1,979 kilometers)—nearly as long as the Colorado River—until it peters out in the savannah of Mato Grosso. Called home by diverse indigenous tribes and unique species, this is the Xingu River.
Revised Forest Code may cost Brazil climate commitments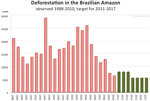 (06/14/2011) The proposed revision of Brazil's Forest Code could prevent the country from meeting its lower emissions target and is unlikely to ease rural poverty, concludes a new study by the Brazil-based Institute of Applied Economic Research (IPEA).
Could palm oil help save the Amazon?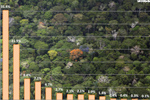 (06/14/2011) For years now, environmentalists have become accustomed to associating palm oil with large-scale destruction of rainforests across Malaysia and Indonesia. Campaigners have linked palm oil-containing products like Girl Scout cookies and soap products to smoldering peatlands and dead orangutans. Now with Brazil announcing plans to dramatically scale-up palm oil production in the Amazon, could the same fate befall Earth's largest rainforest? With this potential there is a frenzy of activity in the Brazilian palm oil sector. Yet there is a conspicuous lack of hand wringing by environmentalists in the Amazon. The reason: done right, oil palm could emerge as a key component in the effort to save the Amazon rainforest. Responsible production there could even force changes in other parts of the world.
Germany backs out of Yasuni deal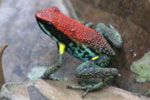 (06/13/2011) Germany has backed out of a pledge to commit $50 million a year to Ecuador's Yasuni ITT Initiative, reports Science Insider. The move by Germany potentially upsets an innovative program hailed by environmentalists and scientists alike. This one-of-a-kind initiative would protect a 200,000 hectare bloc in Yasuni National Park from oil drilling in return for a trust fund of $3.6 billion, or about half the market value of the nearly billion barrels of oil lying underneath the area. The plan is meant to mitigate climate change, protect biodiversity, and safeguard the rights of indigenous people.
Can Brazil meet deforestation, climate goals and still grow its cattle industry?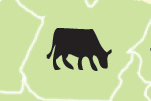 (06/09/2011) Despite environmentalists' efforts to combat "rainforest beef" in the 1980s, pasture expansion for cattle is still the primary cause of deforestation in the Brazilian Amazon, says a new report produced by Brighter Green. While Brazil's investments in agribusiness have made it an agricultural powerhouse—the country is now the world's third-largest exporter of farm commodities after the US and the European Union—unfortunately, two of the Brazil's key products, cattle and soy, are still driving deforestation as well as economic growth. According to Brighter Green's report, researchers estimate that cattle ranching caused 65-70 percent of land clearing in the Amazon between 2000 and 2005.
Food security in developing world threatened by climate change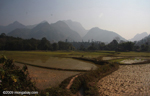 (06/06/2011) If swift action is not taken to prepare farmers in the developing world for hotter, drier, shorter growing seasons, climate change may threaten the lives of hundreds of millions of people by 2050. People in Africa and South Asia are particularly at risk of further impoverishment and hunger in a warmer world. According to the UN, a billion people are already going hungry worldwide.
Assassinations of environmentalists continue in Brazil's Amazon, deforestation rises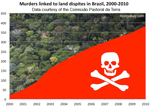 (05/28/2011) A community leader in the Brazilian Amazon was slain Friday just three days after two environmentalists were killed in a neighboring state, reports Reuters. Adelino "Dinho" Ramos, the president of the Movimento Camponeses Corumbiara e da Associação dos Camponeses do Amazonas, a small farmers association, was gunned down front of his family Friday morning in Rondônia. Brazil's Special Secretariat for Human Rights, an office of the president, said it was unclear who killed Ramos, who had received death threats from loggers.
Destruction of Brazil's most endangered forest, the Mata Atlantica, slows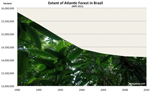 (05/27/2011) Deforestation of Brazil's most threatened forest ecosystem dropped substantially during the 2008-2010 period according to new data released by Brazil's National Institute for Space Research (INPE) and Fundação SOS Mata Atlântica. Analysis of satellite images across 16 of the 17 states the Atlantic Forest spans found that 312 square kilometers of forest was cleared between 2008 and 2010, down from 1,029 square kilometers between 2005 and 2008. Deforestation was concentrated in the states of Minas Gerais, Bahia, Santa Catarina and Parana.
Shareholders to Chevron: company showing 'poor judgment' in Ecuador oil spill case

(05/26/2011) After being found guilty in February of environmental harm and ordered to pay $8.6 billion in an Ecuador court of law, Chevron this week faced another trial: this time by shareholders in its Annual General Meeting in California. While Chevron has appealed the Ecuador case and a US court has put an injunction barring the enforcement of the ruling in the US, notable Chevron investors say the company has gone astray in its seemingly endless legal battle with indigenous groups in the Ecuadorian Amazon.
Amnesty for illegal rainforest loggers moves forward in Brazil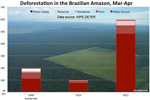 (05/25/2011) A controversial bill environmentalists say could increase deforestation in the Amazon rainforest moved a step forward to becoming law in Brazil after winning approval in Brazil's lower house of Congress. The measure, which has been hotly debated for months, next goes to the Senate where it is expected to pass, before heading to President Dilma Rousseff, who has vowed to veto any bill that grants amnesty for illegal deforestation. The bill includes such a measure, although it could be subject to change before a final decision by the president. The bill aims to reform Brazil's Forest Code, which requires landowners in the Amazon rainforest to maintain 80 percent of their holdings as forest.




Page 1 | Page 2 | Page 3 | Page 4 | Page 5 | Page 6 | Page 7 | Page 8 | Page 9 | Page 10 | Page 11 | Page 12 | Page 13 | Page 14 | Page 15 | Page 16 | Page 17 | Page 18 | Page 19 | Page 20 | Page 21 | Page 22 | Page 23 | Page 24 | Page 25 | Page 26 | Page 27