News articles on solar energy

---
Mongabay.com news articles on solar energy in blog format. Updated regularly.






How solar thermal curbs pollution and improves health

(06/16/2015) Modern environmental crises of global resources often threaten both human health as well as biodiversity. Many of these concerns have consistently escaped remediation by public health institutions and mainstream environmental organizations. The compounding severity of these threats requires solutions that are cheap, local, scalable, easily replicated and immediately beneficial to local populations and wildlife.
EPA carbon proposal may be crucial step in addressing global climate change

(06/10/2014) The U.S. Environmental Protection Agency's (EPA) June 2nd regulation proposal hit all the expected chords. Following on the heels of a January regulation for new power plants, the Clean Power Plan focuses on all existing electric generation. By 2030, the plan aims to reduce 2005-level carbon dioxide emissions by 30 percent.
Looking bright: solar power passes 100 gigawatts worldwide

(02/12/2013) The world's installed solar capacity hit 101 gigawatts last year, according to new data from the European Photovoltaic Industry Association (EPIA). Last year alone, saw nearly 30 gigawatts of solar power added around the world.
Could marine cloud machines cool the planet?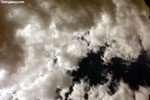 (11/26/2012) In 1990, British cloud physicist John Latham published a paper arguing he could cool global climate by brightening clouds over the ocean. Most colleagues ignored the paper, titled 'Control global warming?'—probably because this thing called global warming was not yet a hot topic. Now, more than two decades later, Latham continues to develop what has become one of the most promising and controversial ideas in climate control. 'Marine cloud brightening' might sound benign, but hairs rise when it's called 'geoengineering.'
Will we need to pull carbon out of the atmosphere to save ourselves?
(10/17/2012) This year saw the Arctic sea ice extent fall to a new and shocking low, while the U.S. experienced it warmest month ever on record (July), beating even Dust Bowl temperatures. Meanwhile, a flood of new research has convincingly connected a rise in extreme weather events, especially droughts and heatwaves, to global climate change, and a recent report by the DARA Group and Climate Vulnerability Forum finds that climate change contributes to around 400,000 deaths a year and costs the world 1.6 percent of its GDP, or $1.2 trillion. All this and global temperatures have only risen about 0.8 degrees Celsius (1.44 degrees Fahrenheit) since the early Twentieth Century. Scientists predict that temperatures could rise between 1.1 degrees Celsius (2 degrees Fahrenheit) to a staggering 6.4 degrees Celsius (11.5 degrees Fahrenheit) by the end of the century.
Tigers vs. coal in India: when big energy meets vanishing cats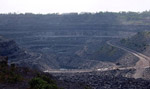 (08/01/2012) Burning coal fuels climate change, causes acid rain, and spreads toxic pollutants into the environment, but now a new Greenpeace report warns that coal may also imperil the world's biggest feline: the tiger. Home to world's largest population of tigers—in this case the Bengal subspecies (Panthera tigris tigris)—India is also the world's third largest coal producer. The country's rapacious pursuit of coal—it has nearly doubled production since 2007—has pushed the industry into tiger territory, threatening to destroy forests and fragment the tiger's already threatened population.
Solar cells cross new threshold

(03/08/2012) Imagine powering your cell phone by leaving it on the window sill. Sounds like science fiction? Actually, this might soon turn into reality. Scientists have been exploring the potential of solar energy for decades. One of the cheapest ways to turn solar energy into electricity is by creating solar cells from organic polymers, which are easily manipulated by scientists. However, such cells are not efficient at converting sunlight to electricity. But now, researchers at UCLA's Department of Materials Science and Engineering have come up with a new type of solar cell that sets the record in changing sunlight into power.
Germany proves the promise of renewable energy: hits 20 percent renewables

(09/06/2011) As many people in the United States question whether renewable energy is a viable alternative to fossil fuels, Germany now derives 20.8 percent of its electricity from renewable sources—a 15 percent increase since 2000, reports Der Spiegel. In contrast, the United States generates only 10 percent of its electricity from renewable sources, 6 percent of which comes from hydroelectric power, which some environmentalists see as unacceptably damaging.
Clean energy investments rise 630% in 7 years

(03/29/2011) According to a report by the US Pew Environment Group global clean energy investments, which do not include nuclear power, jumped 630% since 2004. The report detailing 2010 clean energy investments found that China remains the global leader in clean energy, while the US fell from 2nd to 3rd. This is the second year in a row that the US fell: in 2009 it lost first place to China. In all $243 billion were invested in clean energy in 2010.
Is Obama's clean energy revolution possible?

(01/26/2011) Last night US President Barack Obama called for a massive green energy make-over of the world's largest economy. Describing the challenge as 'this generation's Sputnik moment' the US president set a goal of producing 80 percent of America's energy by clean sources by 2035. While this may sound improbable, two recent analyses back the president up, arguing that a global clean energy revolution is entirely possible within a few decades using contemporary technology and without breaking the bank. "Based on our findings, there are no technological or economic barriers to converting the entire world to clean, renewable energy sources," Mark Z. Jacobson, a professor of civil and environmental engineering at Stanford said in a press release. "It is a question of whether we have the societal and political will."
Bill Gates: ban coal and invest in clean energy technology

(02/12/2010) The planet needs "energy miracles" to overcome the dual challenges of meeting energy demand and addressing climate change, said Microsoft founder Bill Gates during a speech Friday at the TED Conference in Long Beach, California.
Solar powered conservation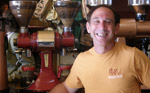 (08/25/2009) Electricity can be a difficult commodity to procure in the remote areas where conservationists often work. Typically field researchers and wildlife rangers rely on gas-powered generators, which require imported fuel, often produce noxious fumes and disruptive noise, and can be costly to maintain. A better option, especially in sun-drenched parts of the world, is solar. Clean and silent, with no need for supplemental fuel, solar seems like an ideal fit for conservation work except for one major drawback: cost. But Stephen Gold – Solar and Technology Manager for Wildlife Conservation Network has been working to overcome that obstacle.
Clean energy gold rush in 2007

(07/01/2008) New investment in renewables and energy efficiency surpassed $148 billion in 2007, rising 60 percent rise from 2006, according to an analysis issued Tuesday July 1 by the UN Environment Programme (UNEP). High oil prices drove the trend.