News articles on saving the amazon

---
Mongabay.com news articles on saving the amazon in blog format. Updated regularly.






Pre-Colombian Amazonians lived in sustainable 'urban' society

(08/28/2008) Researchers have uncovered new evidence to support the controversial theory that parts of the Amazon were home to dense 'urban' settlements prior to the arrival of Europeans in the 15th century. The study is published this Friday in the journal Science. Conducting archeological excavations and aerial imagery across a number of sites in the Upper Xingu region of the Brazilian Amazon, a team of researchers led by Michael Heckenberger found evidence of a grid-like pattern of 150-acre towns and smaller villages, connected by complex road networks and arranged around large plazas where public rituals would take place.
7 steps to solve the global biodiversity crisis

(08/11/2008) Many biologists believe Earth is entering a sixth mass extinction event, one that has is the direct of human activities, including over-exploitation, habitat destruction and introduction of alien species and pathogens. Climate change — largely driven by anthropogenic forces — is expected to soon increase pressure on Earth's biodiversity. With population and per-capita consumption expected to grow significantly by the mid 21st century, there seems little hope that species loss can be slowed. Nevertheless, writing in the journal PNAS, Stanford biologists Paul R. Ehrlich and Robert M. Pringle suggest seven steps to help improve the outlook for the multitude of species that share our planet.
Corporations become prime driver of deforestation, providing clear target for environmentalists
(08/05/2008) The major drivers of tropical deforestation have changed in recent decades. According to a forthcoming article, deforestation has shifted from poverty-driven subsistence farming to major corporations razing forests for large-scale projects in mining, logging, oil and gas development, and agriculture. While this change makes many scientists and conservationists uneasy, it may allow for more effective action against deforestation. Rhett A. Butler of Mongabay.com, a leading environmental science website focusing on tropical forests, and William F. Laurance of the Smithsonian Tropical Research Institute in Panama believe that the shift to deforestation by large corporations gives environmentalists and concerned governments a clear, identifiable target that may prove more responsive to environmental concerns.
Brazil asks rich countries to fund Amazon conservation

(08/02/2008) Brazilian President Luis Inacio Lula da Silva officially unveiled plans to raise a $21 billion fund for protecting the Amazon rainforest. The plan, which was originally announced several months ago, aims to be funded by foreign donations. Contributors will not be eligible for carbon credits that may be generated by reductions in deforestation.
No sacrifices to ending deforestation in the Amazon, only gains

(04/29/2008) Regular columnist and co-creator of Brazil's environmental news website, O Eco, Sergio Abranches has great credibility in Brazil's eco-awakening. A professor of political science, Abranches uses his unique talents to reach a widening audience in Brazil for environmental, energy, and climate change news and discussion. He speaks expertly on any number of topics: from Amazonian deforestation to the current food crises to economic and political transformations for a warming world.
Industry-driven road-building to fuel Amazon deforestation

(03/12/2008) Unofficial road-building will be a major driver of deforestation and land-use change in the Amazon rainforest, according to an analysis published in Philosophical Transactions of the Royal Society B. Improved governance, as exemplified by the innovative MAP Initiative in the southwestern Amazon, could help reduce the future impact of roads, without diminishing economic prospects in the region.
Cellulosic energy may trigger dramatic collapse in the Amazon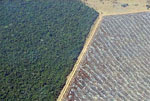 (03/11/2008) Next generation biofuels may trigger the ecological collapse of the Amazon frontier and could have profoundly unexpected economic consequences for the region, warns a paper published in Philosophical Transactions of the Royal Society B. Dr. Donald Sawyer writes that "interacting with climate change and land use, the upcoming stage of cellulosic energy could result in a collapse of the new frontier into vast degraded pasture." The shift could increase the incidence and severity of fires, reduce rainfall in key agricultural zones, exacerbate forest die-back and climate change, and worsen social instability. Sawyer says that while difficult to anticipate, the worst outcomes could likely be avoided be promoting "intensified and more sustainable use" of already cleared areas, minimizing new deforestation, and encouraging "sustainable use of natural resources by local communities."
Half the Amazon rainforest will be lost within 20 years

(02/27/2008) More than half the Amazon rainforest will be damaged or destroyed within 20 years if deforestation, forest fires, and climate trends continue apace, warns a study published in Philosophical Transactions of the Royal Society B. Reviewing recent trends in economic, ecological and climatic processes in Amazonia, Daniel Nepstad and colleagues forecast that 55 percent of Amazon forests will be "cleared, logged, damaged by drought, or burned" in the next 20 years. The damage will release 15-26 billion tons of carbon into the atmosphere, adding to a feedback cycle that will worsen both warming and forest degradation in the region. While the projections are bleak, the authors are hopeful that emerging trends could reduce the likelihood of a near-term die-back. These include the growing concern in commodity markets on the environmental performance of ranchers and farmers; greater investment in fire control mechanisms among owners of fire-sensitive investments; emergence of a carbon market for forest-based offsets; and the establishment of protected areas in regions where development is fast-expanding.
Reducing deforestation rates 10% could generate $13B in carbon trading under REDD

(02/25/2008) Cutting global deforestation rates 10 percent could generate up to $13.5 billion in carbon credits under a reducing emissions from deforestation ("REDD") initiative approved at the U.N. climate talks in Bali this past December, estimate researchers writing in Philosophical Transactions of the Royal Society B. But the researchers caution there are still substantial obstacles to overcome before carbon-credits-for-rainforest-conservation becomes a reality.
Amazon research and conservation cannot ignore social issues

(02/24/2008) For Amazonian conservation to be effective it must start paying more attention to social issues according to a new paper: Taking things public: a contribution to address human dimensions of environmental change. The paper's author, Dr. Diogenes Alves, of the National Institute for Space Research told mongabay.com that "the main point of this paper is that it became crucial to recognize the social, economic and political settings associated with environmental change in the Amazon."
Brazil's ecosystem payments system offers clues for REDD implementation

(02/24/2008) Brazil's existing system for environmental services payments could offer insight for implementing carbon-credits-for-forest-conservation (REDD) initiatives in the Amazon rainforest, argues a London School of Economics researcher in a new paper published in Philosophical Transactions of the Royal Society B.
Brazil seeks $1B/yr in donations to save the Amazon

(02/23/2008) Brazil will establish a donation-based fund to help finance conservation in the Amazon, according to Bloomberg. The announcement comes after deforestation rates spiked during the last five months of 2007.
Fire policy is key to reducing the impact of drought on the Amazon

(02/19/2008) Gaining control over the setting of fires for land-clearing in the Amazon is key to reducing deforestation and the impact of severe drought on the region's forests, write researchers in a paper published in Philosophical Transactions of the Royal Society B.
55% of the Amazon may be lost by 2030

(01/23/2008) Cattle ranching, industrial soy farming, and logging are three of the leading drivers of deforestation in the Brazilian Amazon. As commodity prices continue to rise, driven by surging demand for biofuels and grain for meat production, the economic incentives for developing the Amazon increase. Already the largest exporter of beef and the second largest producer of soy - with the largest expanse of "undeveloped" but arable land of any country - Brazil is well on its way to rivaling the U.S. as the world's agricultural superpower. The trend towards turning the Amazon into a giant breadbasket seems unstoppable. Nevertheless the decision at the U.N. climate talks in Bali to include "Reducing Emissions From Deforestation and Degradation" (REDD) in future climate treaty negotiations may preempt this fate, says Dr. Daniel Nepstad, a scientist at the Woods Hole Research Institute.
Global warming accelerates destruction of the Amazon

(12/06/2007) Deforestation and climate change could damage or destroy as much as 60 percent of the Amazon rainforest by 2030, according to a new report from environmental group WWF. The report, The Amazon's Vicious Cycles: Drought and Fire in the Greenhouse, shows that degradation in the Amazon could release 55-97 million tons of carbon dioxide by 2030. Forest loss could also dramatically impact water cycles in the region, affecting rainfall that is critical for river flows and agriculture.
Amazon deforestation could be eliminated with carbon priced at $3

(12/04/2007) The Amazon rainforest could play a major part in reducing greenhouse gas emissions that result from deforestation, reports a new study published by scientists at the Woods Hole Research Center, the Instituto de Pesquisa Ambiental da Amazônia, and the Universidade Federal de Minas Gerais. At a carbon price of $3 per ton, protecting the Amazon for its carbon value could outweigh the opportunity costs of forgoing logging, cattle ranching, and soy expansion in the region. 2008 certified emission-reduction credits for carbon currently trade at more than $90 per ton ($25 per ton of CO2).
Could the carbon market save the Amazon rainforest?

(11/29/2007) The global carbon market could play a key role in saving the Amazon from the effects of climate change and economic development, which could otherwise trigger dramatic ecological changes, reports a new paper published in Science. The authors argue that a well-articulated plan, financed by carbon markets, could prevent the worst outcomes for the Amazon forest while generating economic benefits for the region's inhabitants.
Subtle threats could ruin the Amazon rainforest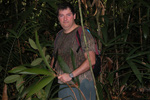 (11/07/2007) While the mention of Amazon destruction usually conjures up images of vast stretches of felled and burned rainforest trees, cattle ranches, and vast soybean farms, some of the biggest threats to the Amazon rainforest are barely perceptible from above. Selective logging -- which opens up the forest canopy and allows winds and sunlight to dry leaf litter on the forest floor -- and 6-inch high "surface" fires are turning parts of the Amazon into a tinderbox, putting the world's largest rainforest at risk of ever-more severe forest fires. At the same time, market-driven hunting is impoverishing some areas of seed dispersers and predators, making it more difficult for forests to recover. Climate change -- an its forecast impacts on the Amazon basin -- further looms large over the horizon.
China urged to join sustainable soy efforts in the Amazon

(09/12/2007) Brazilian soy crushers have urged China to join an alliance to promote sustainable soybean production in the Amazon, according to Reuters. Brazil, soon to be the world's largest producer of soybeans, recently formed the Global Roundtable on Responsible Soy Association as concerns grow that global demand for biofuels will level the Amazon rainforest. Environmentalists say demand from China is playing an important role in surging soybean production in the region.
Amazon deforestation in Brazil falls 29% for 2007

(08/13/2007) Deforestation in the Brazilian Amazon fell 29 percent for the 2006-2007 year, compared with the prior period. The loss of 3,863 square miles (10,010 square kilometers) of rainforest was the lowest since the Brazilian government started tracking deforestation on a yearly basis in 1988.
Amazon deforestation rate falls to lowest on record

(08/10/2007) Deforestation rates in the Brazilian Amazon for the previous year were the lowest on record, according to preliminary figures released by INPE, Brazil's National Institute of Space Research.
Google helps protect Amazon rainforest

(06/10/2007) Google is working with a indigenous tribe deep in the Amazon rainforest to protect their lands from illegal encroachment, reports the San Francisco Chronicle. For the first time, Google has confirmed details of the project. Working in conjuction with the Amazon conservation Team, Google Earth's technology is being used to monitor illegal mining and logging that threaten the lands of the Surui tribe in Brazil. Google is working with satellite providers to significantly improve image resolution in some of the most remote parts of the Amazon basin.
Can cattle ranchers and soy farmers save the Amazon?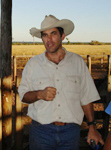 (06/06/2007) John Cain Carter, a Texas rancher who moved to the heart of the Amazon 11 years ago and founded what is perhaps the most innovative organization working in the Amazon, Alianca da Terra, believes the only way to save the Amazon is through the market. Carter says that by giving producers incentives to reduce their impact on the forest, the market can succeed where conservation efforts have failed. What is most remarkable about Alianca's system is that it has the potential to be applied to any commodity anywhere in the world. That means palm oil in Borneo could be certified just as easily as sugar cane in Brazil or sheep in New Zealand. By addressing the supply chain, tracing agricultural products back to the specific fields where they were produced, the system offers perhaps the best market-based solution to combating deforestation. Combining these approaches with large-scale land conservation and scientific research offers what may be the best hope for saving the Amazon.
Globalization could save the Amazon rainforest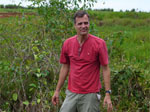 (06/03/2007) The Amazon basin is home to the world's largest rainforest, an ecosystem that supports perhaps 30 percent of the world's terrestrial species, stores vast amounts of carbon, and exerts considerable influence on global weather patterns and climate. Few would dispute that it is one of the planet's most important landscapes. Despite its scale, the Amazon is also one of the fastest changing ecosystems, largely as a result of human activities, including deforestation, forest fires, and, increasingly, climate change. Few people understand these impacts better than Dr. Daniel Nepstad, one of the world's foremost experts on the Amazon rainforest. Now head of the Woods Hole Research Center's Amazon program in Belem, Brazil, Nepstad has spent more than 23 years in the Amazon, studying subjects ranging from forest fires and forest management policy to sustainable development. Nepstad says the Amazon is presently at a point unlike any he's ever seen, one where there are unparalleled risks and opportunities. While he's hopeful about some of the trends, he knows the Amazon faces difficult and immediate challenges.
Peru makes progress on illegal mahogany logging

(05/16/2007) Last month Inrena, Peru's environmental agency, implemented regulations for mahogany loggers that will now require forest concession holders to replant ten times the logged amount of trees. Overall, the initiative calls for the production and establishment of one million of mahogany plantlets over 5 years.
Reducing tropical deforestation will help fight global warming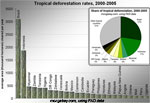 (05/10/2007) Scientists have lent support to a plan by developing countries to fight global warming by reducing deforestation rates. Tropical deforestation releases more than 1.5 billion metric tons of carbon into the atmosphere every year, though in some years, like the 1997-1998 el Nino year when fires released some 2 billion tons of carbon from peat swamps alone in Indonesia, emissions are more than twice that. Writing in the journal Science, an international team of scientists argue that the Reducing Emissions from Deforestation (RED) initiative, launched in 2005 by the United Nations Framework Convention on Climate Change, is scientifically and technologically sound, and that political and economic challenges facing the plan can be overcome.
Can new loan really bring sustainable cattle ranching to the Amazon?
(03/12/2007) Brazil's second largest exporter of beef has won approval of a controversial loan from the International Finance Corporation (IFC), the private equity lender of the World Bank, according to a report from the Associated Press. Environmentalists say the deal will drive further deforestation in the biologically rich Amazon rainforest. Cattle ranching is responsible for more than half of forest loss in the region.
New park in French Guiana creates largest Amazon protected area

(02/28/2007) Environmental group WWF has applauded the creation of a new national park in French Guiana, a department of France located in northeaster South America. WWF says the 2 million-hectare Guyana Amazonian Park will link to protected areas in neighboring Brazil, including the Tumucumaque National Park, Grao-Para Station and Maicuru Reserve. In total, the protected areas network will encompass 12 million hectares of tropical forest, making it the world's largest rainforest park.
Brazil to allow large-scale monitored harvesting of the Amazon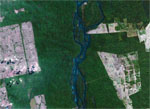 (02/23/2007) The International Tropical Timber Organization (ITTO) reports the Brazilian government plans to allow large-scale monitored harvesting of the Amazon rainforest. The new plan expands on an initiative proposed last year by Brazilian president Luiz Inacio Lula da Silva that would allow sustainable logging across 3 percent of the Amazon rain forest.
Who pays for Amazon rainforest conservation?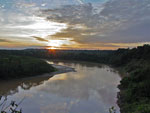 (12/12/2006) Last Monday, Brazil created the world's largest rainforest protected area in the northern Amazon. Covering more than 15 million hectares (57,915 square miles) -- or an area larger than England -- the network of seven new protected reserves has been met with praise by environmental groups. Instrumental in the development of the conservation project has been an organization that most people wouldn't associate with rainforest conservation but certainly should: the Gordon and Betty Moore Foundation.
Brazil creates world's largest rainforest reserve

(12/05/2006) Brazil created the world's largest expanse of protected tropical rainforest in Para, the state where American nun Dorothy Stang was murdered after trying to protect land rights of rural poor. The network of seven new protected areas covers an expanse of 15 million hectares (57,915 square miles) -- or an area larger than England -- and links to existing reserves to form a vast conservation corridor in the northern Amazon, one of the most biodiverse regions on the planet.
Amazon Indians use Google Earth, GPS to protect forest home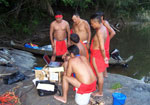 (11/15/2006) Deep in the most remote jungles of South America, Amazon Indians are using Google Earth, Global Positioning System (GPS) mapping, and other technologies to protect their fast-dwindling home. Tribes in Suriname, Brazil, and Colombia are combining their traditional knowledge of the rainforest with Western technology to conserve forests and maintain ties to their history and cultural traditions, which include profound knowledge of the forest ecosystem and medicinal plants. Helping them is the Amazon conservation Team (ACT), a nonprofit organization working with indigenous people to conserve biodiversity, health, and culture in South American rainforests.
British firm looks to Amazon rainforest for new drugs

(11/02/2006) A British drug discovery company has partnered with a Brazilian firm to look for medicines from Amazonian and Atlantic rainforests according to a news release from the University of Newcastle upon Tyne.
Indians are key to rainforest conservation efforts says renowned ethnobotanist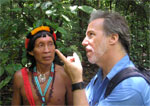 (10/31/2006) Tropical rainforests house hundreds of thousands of species of plants, many of which hold promise for their compounds which can be used to ward off pests and fight human disease. No one understands the secrets of these plants better than indigenous shamans -medicine men and women - who have developed boundless knowledge of this library of flora for curing everything from foot rot to diabetes. But like the forests themselves, the knowledge of these botanical wizards is fast-disappearing due to deforestation and profound cultural transformation among younger generations. The combined loss of this knowledge and these forests irreplaceably impoverishes the world of cultural and biological diversity. Dr. Mark Plotkin, President of the non-profit Amazon conservation Team, is working to stop this fate by partnering with indigenous people to conserve biodiversity, health, and culture in South American rainforests. Plotkin, a renowned ethnobotanist and accomplished author (Tales of a Shaman's Apprentice, Medicine Quest) who was named one of Time Magazine's environmental "Hero for the Planet," has spent parts of the past 25 years living and working with shamans in Latin America. Through his experiences, Plotkin has concluded that conservation and the well-being of indigenous people are intrinsically linked -- in forests inhabited by indigenous populations, you can't have one without the other. Plotkin believes that existing conservation initiatives would be better-served by having more integration between indigenous populations and other forest preservation efforts.
Largest seizure of illegally logged Amazon rainforest timber announced by authorities

(10/23/2006) IBAMA, Brazil's environmental agency, announced the largest seizure ever of illegally logged timber from the Amazon rainforest. During a week-long operation -- code named Kojima -- in late September, authorities impounded nearly 15,000 cubic meters of unlicensed wood in the Amazonian state of Para. The agency said it was probably the largest seizure ever in the state. Para was the state where last year Sister Dorothy Stang, an American nun who worked with rural poor, was killed by gunman associated with local plantation owners. In response to the murder, the Brazilian government sent in the army to quell violence in the region and promised to step up environmental monitoring efforts.
Global warming could cause catastrophic die-off of Amazon rainforest by 2080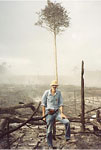 (10/23/2006) For the Amazon, there is an immense threat looming on the horizon: climate change could well cause most of the Amazon rainforest to disappear by the end of the century. Dr. Philip Fearnside, a Research Professor at the National Institute for Research in the Amazon in Manaus, Brazil and one of the most cited scientists on the subject of climate change, understands the threat well. Having spent more than 30 years in Brazil and now recognized as one of the world's foremost experts on the Amazon rainforest, Fearnside is working to do nothing less than to save this remarkable ecosystem. Fearnside believes saving the Amazon will require a fundamental shift in perception where the Amazon is recognized as an asset beyond the current price of mahogany, soybeans, or cattle, where its value is only unlocked by its destruction. The Amazon is far worth more than this he says. It can play a key role in fighting climate change while providing economic sustenance for millions through sustainable agriculture and rational utilization of its renewable products. It can serve as a storehouse for biodiversity while at the same time ensuring reliable water supplies and moderating regional temperature and precipitation. In short, maintaining the Amazon as a viable ecosystem makes sense economically and ecologically -- it is in our best interest to preserve this resource while we still can.
Brazil says no to rainforest privatization plan, asks Gore for help

(10/18/2006) On Tuesday Brazil rejected a alleged British proposal to fight climate change by 'privatizing' parts of the Amazon rainforest, according to Reuters. In an editorial published on the opinion page of Folha de S.Paulo newspaper, Environment Minister Marina Silva and Foreign Minister Celso Amorim said that the Amazon was 'not for sale'. Their comments were expected since Brazil has long objected to internationalization of the Amazon, seeing such attempts as a threat to its sovereignty. The 'Amazon privatization' report, which originally appeared in Britain's Sunday Telegraph newspaper on October 1, 2006, said that David Miliband, Britain's Environment Secretary, planned to propose an initiative that would turn parts of the Amazon into an 'international trust' wherein credible buyers could lockup parts of the rainforest for preservation. However, shortly after the article was published, Miliband's office strongly rejected the story.
Rainforests face myriad of threats says leading Amazon scholar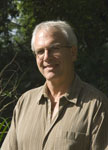 (10/17/2006) The world's tropical rainforests are in trouble. Spurred by a global commodity boom and continuing poverty in some of the world's poorest regions, deforestation rates have increased since the close of the 1990s. The usual threats to forests -- agricultural conversion, wildlife poaching, uncontrolled logging, and road construction -- could soon be rivaled, and even exceeded, by climate change and rising levels of carbon dioxide in the atmosphere. Understanding these threats is key to preserving forests and their ecological services for current and future generations. William F. Laurance, a distinguished scholar and president of the Association for Tropical Biology and conservation (ATBC) -- the world's largest scientific organization dedicated to the study and conservation of tropical ecosystems, is at the forefront of this effort.





Brazil proposes compensation plan for rainforest conservation

(10/16/2006) Last month Brazil proposed the establishment of a fund to compensate developing countries that reduce deforestation, a move that follows a similar initiative by a coalition of developing countries led by Papua New Guinea and Costa Rica. The scheme could help cut greenhouse gas emissions that result from forest clearing and conversion. Deforestation currently is responsible for 20-25 percent of such heat-trapping emissions.





Amazon soy becomes greener

(07/25/2006) Brazilian soy crushers and exporters will implement a two-year moratorium on trading soybeans grown on newly deforested lands in the Amazon basin. The governance program takes effect in October 2006 and applies only to forest cleared after that date.




Page 1 | Page 2 | Page 3 | Page 4 | Page 5