News articles on saving species from extinction

---
Mongabay.com news articles on saving species from extinction in blog format. Updated regularly.





Undercover for animals: on the frontline of wildlife crime in the US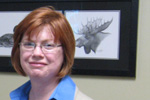 (11/03/2010) Special Agent O'Connor is a veteran wildlife law enforcement officer, with over 20 years of service under belt. She began her career in wildlife law enforcement as a Conservation Police Officer for the Illinois Department of Natural Resources, where she served for eight years. She then moved to federal wildlife law enforcement with the US Fish and Wildlife Service, where she was first posted to Ann Arbor, Michigan, and then to St. Paul, Minnesota. During that time, she investigated several major cases that led to felony convictions for violations of wildlife laws. She now serves as a training officer at the Federal Law Enforcement Training Center (FLETC), the interagency law enforcement training organization that serves 88 Federal agencies, in Georgia.


Harrison Ford chides US for spurning international biodiversity treaty

(10/28/2010) In a speech in Nagoya, Japan at the UN's Convention for Biological Diversity (CBD) actor and conservationist, Harrison Ford, called on delegates to put aside differences and adopt a strong treaty to protect biodiversity. As a US citizen, he also urged his country to become a full signatory of the CBD. "The time has come for the United States to step up to the plate. The problem is so big and the time is so short, we have no choice. We have to act and we have to act now," said Ford.


Undergrads in the Amazon: American students witness beauty and crisis in Yasuni National Park, Ecuador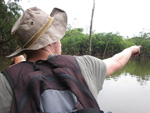 (10/28/2010) Although most Americans have likely seen photos and videos of the world's largest rainforest, the Amazon, they will probably never see it face-to-face. For many, the Amazon seems incredibly remote: it is a dim, mysterious place, a jungle surfeit in adventure and beauty—but not a place to take a family vacation or spend a honeymoon. This means that the destruction of the Amazon, like the rainforest itself, also appears distant when seen from Oregon or North Carolina or Pennsylvania. Oil spills in Ecuador, cattle ranching in Brazil, hydroelectric dams in Peru: these issues are low, if not non-existent, for most Americans. But a visit to the Amazon changes all that. This was recently confirmed to me when I traveled with American college students during a trip to far-flung Yasuni National Park in Ecuador. As a part of a study abroad program with the University of San Francisco in Quito and the Galapagos Academic Institute for the Arts and Sciences (GAIAS), these students spend a semester studying ecology and environmental issues in Ecuador, including a first-time visit to the Amazon rainforest at Tiputini Biodiversity Station in Yasuni—and our trips just happened to overlap.


Picture: new monkey discovered in Myanmar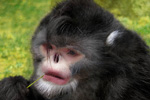 (10/26/2010) Hunters' reports have led scientists to discover a new species of monkey in the northern forests of Myanmar. Discovered by biologists from the Myanmar Biodiversity and Nature Conservation Association with support from primatologists with Fauna & Flora International (FFI) and the People Resources and Biodiversity Foundation, the strange looking primate is a member of the snub-nosed monkey family, adding a fifth member to this unmistakably odd-looking group of Asian primates. However, the species survives in only a small single population, threatened by Chinese logging and hunting.


The march to extinction accelerates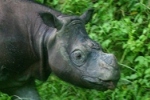 (10/26/2010) A fifth of the world's vertebrate species (i.e. mammals, birds, reptiles, amphibians, and fish) are threatened with extinction, according to a massive new study by the International Union for the Conservation of Nature (IUCN); and the situation is worsening for the world's wildlife: on average 52 species of mammals, birds, and amphibians move one category closer to extinction every year (the IUCN Red List categorizes species as Least Concern, Near Threatened, Vulnerable, Endangered, Critically Endangered, Extinct in the Wild, and then Extinct). However, the news isn't all bad. The study found that conservation action does work: in the first analysis of its kind, researchers found that the global biodiversity decline would have been 18% worse if not for conservation attention, "nonetheless," the authors—174 scientists from 38 countries—write, "current conservation efforts remain insufficient to offset the main drivers of biodiversity loss." According to the study, these drivers include agricultural expansion, logging, over-exploitation of species, and invasive species.


Environmentalists must recognize 'biases and delusions' to succeed

(10/18/2010) As nations from around the world meet at the Convention on Biological Diversity in Nagoya, Japan to discuss ways to stem the loss of biodiversity worldwide, two prominent researchers argue that conservationists need to consider paradigm shifts if biodiversity is to be preserved, especially in developing countries. Writing in the journal Biotropica, Douglas Sheil and Erik Meijaard argue that some of conservationists' most deeply held beliefs are actually hurting the cause.


Video: camera trap catches bulldozer clearing Sumatran tiger habitat for palm oil

(10/14/2010) Seven days after footage of a Sumatran tiger (Panthera tigris sumatrae) was taken by a heat-trigger video camera trap, the camera captured a bulldozer clearing the Critically Endangered animal's habitat. Taken by the World Wildlife Fund—Indonesia (WWF), the video provides clear evidence of forest destruction for oil palm plantations in Bukit Batabuh Protected Forest, a protected area since 1994.


Chinese court sentences rhino horn smuggler to 12 years

(10/07/2010) A traditional Chinese medicine businessman has been sentenced to 12 years in prison for attempting to smuggler rhino horn from Vietnam to China, according to Saving Rhinos which has been following the case on ChinaCourt.org.


Losing nature's medicine cabinet


(10/04/2010) In all the discussions of saving the world's biodiversity from extinction, one point is often and surprisingly forgotten: the importance of the world's species in providing humankind with a multitude of life-saving medicines so far, as well as the certainty that more vital medications are out there if only we save the unheralded animals and plants that contain cures unknown. Already, species have provided humankind everything from quinine to aspirin, from morphine to numerous cancer and HIV-fighting drugs. "As the ethnobotanist Dr. Mark Plotkin commented, the history of medicine can be written in terms of its reliance on and utilization of natural products," physician Christopher Herndon told mongabay.com. Herndon is co-author of a recent paper in the journal Biotropica, which calls for policy-makers and the public to recognize how biodiversity underpins not only ecosystems, but medicine.


Fighting poachers, going undercover, saving wildlife: all in a day's work for Arief Rubianto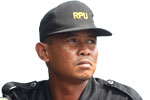 (09/29/2010) Arief Rubianto, the head of an anti-poaching squad on the Indonesian island of Sumatra best describes his daily life in this way: "like mission impossible". Don't believe me? Rubianto has fought with illegal loggers, exchanged gunfire with poachers, survived four days without food in the jungle, and even gone undercover—posing as a buyer of illegal wildlife products—to infiltrate a poaching operation. While many conservationists work from offices—sometimes thousands of miles away from the area they are striving to protect—Rubianto works on the ground (in the jungle, in flood rains, on rock faces, on unpredictable seas, and at all hours of the day), often risking his own life to save the incredibly unique and highly imperiled wildlife of Sumatra.


Mass extinction fears widen: 22 percent of world's plants endangered



(09/28/2010) Scientific warnings that the world is in the midst of a mass extinction were bolstered today by the release of a new study that shows just over a fifth of the world's known plants are threatened with extinction—levels comparable to the Earth's mammals and greater than birds. Conducted by the Royal Botanic Gardens, Kew; the Natural History Museum, London; and the International Union for the Conservation of Nature (IUCN), the study is the first time researchers have outlined the full threat level to the world's plant species. In order to estimate overall threat levels, researchers created a Sampled Red List Index for Plants, analyzing 7,000 representative species, including both common and rare plants.


Discovery of new population boosts almost-extinct Colombian bird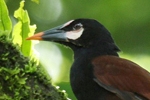 (09/28/2010) The Baudo oropendola (Psarocolius cassini) has gone from less than a dozen known individuals to nearly a hundred due to the discovery of two new colonies in northwestern Colombia by local conservation group, Fundación ProAves. However, the new colonies are located in an unprotected area currently being impacted by deforestation. George Fenwick, president of American Bird Conservancy which focuses on bird conservation, said in a press release that his organization "is thrilled to have helped fund the research expedition that led to this stunning discovery of these two new colonies of this rare bird. Now we need to work with ProAves to conserve and protect them."


Traveler caught with 200 pounds of elephant ivory in four suitcases

(09/27/2010) Customs officials found 16 pieces of cut ivory on searching a 62-year-old Malaysian man at Suvarnabhumi International Airport in Thailand in August. Recently released information shows that the traveler was carrying nearly 200 pounds (90 kilograms) of ivory in four suitcases after arriving from Addis Ababa, Ethiopia.


Tigers successfully reintroduced in Indian park

(09/27/2010) Poachers killed off the last Bengal tiger in India's Sariska Tiger Reserve in 2004. Four years later, officials transferred three tigers from Ranthambhore National Park to Sariska in an attempt to repopulate the park with the world's biggest feline. A new study in mongabay.com's open-access journal Tropical Conservation Science evaluates the reintroduction by tracking radio-collared tigers and studying their scat.


Financial crisis pummels wildlife and people in the Congo rainforest

(09/27/2010) Spreading over three central African nations—Cameroon, Central African Republic, and Republic of Congo—the Sangha tri-national landscape is home to a variety of actors: over 150,000 Bantu people and nearly 20,000 pygmies; endangered species including forest elephants and gorillas; and, not least, the Congo rainforest ecosystem itself, which here remains largely intact. Given its interplay of species-richness, primary rainforest, and people—many of whom are among the poorest in the world—the landscape became internationally important in 2002 when under the Congo Basin Forest Partnership (CBFP) conservation groups and development agencies agreed to work together to preserve the ecosystems while providing development in the region.


Into the Congo: saving bonobos means aiding left-behind communities, an interview with Gay Reinartz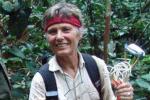 (09/23/2010) Unlike every other of the world's great apes—the gorilla, chimpanzee, and orangutan—saving the bonobo means focusing conservation efforts on a single nation, the Democratic Republic of the Congo. While such a fact would seem to simplify conservation, according to the director of the Bonobo and Congo Biodiversity Initiative (BCBI), Gay Reinartz, it in fact complicates it: after decades of one of world's brutal civil wars, the DRC remains among the world's most left-behind nations. Widespread poverty, violence, politically instability, corruption, and lack of basic infrastructure have left the Congolese people in desperate straits.


How the overlooked peccary engineers the Amazon, an interview with Harald Beck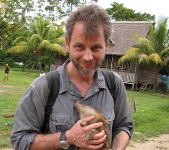 (09/20/2010) When people think of the Amazon rainforest, they likely think of roaring jaguars, jumping monkeys, marching ants, and squeezing anacondas. The humble peccary would hardly be among the first animals to cross their mind, if they even know such pig-like animals exists! Yet new research on the peccary is proving just how vital these species are to the world's greatest rainforest. As seed dispersers and seed destroyers, engineers of freshwater habitats and forest gaps, peccaries play an immense, long overlooked, role in the rainforest. "Peccaries have the highest density and biomass of any Neotropical mammal species. Obviously these fellows have quite an appetite for almost anything, but primarily they consume fruits and seeds. Their specialized jaws allow them to crush very hard seeds. The cracking sounds can be heard through the thick vegetation long before we could see them. As peccary herds bulldoze through the leaf litter in search for insects, frogs, seeds, and fruits, they destroy (i.e. snap and trample) many seedlings and saplings, sometimes leaving only the bare ground behind," Harald Beck, assistant professor at Towson University in Maryland, told mongabay.com in an interview.


Scientists warn little known gibbons face immediate extinction



(09/19/2010) It's not easy to be a gibbon: although one of the most acrobatic, fast, and marvelously loud of the world's primates, the gibbon remains largely unknown to the global public and far less studied than the world's more 'popular' apes. This lack of public awareness, scientific knowledge, and, thereby, conservation funding combined with threats from habitat loss to hunting to the pet trade have pushed seven gibbon species, known as 'crested', to the edge of extinction according to scientists attending the 23rd Congress of the International Primatological Society.


Could camera traps save wildlife worldwide?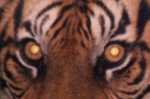 (08/31/2010) It's safe to say that the humble camera trap has revolutionized wildlife conservation. This simple contraption—an automated digital camera that takes a flash photo whenever an animal triggers an infrared sensor—has allowed scientists to collect photographic evidence of rarely seen, and often globally endangered species, with little expense and relative ease—at least compared to tromping through tropical forests and swamps looking for endangered rhino scat . Now researchers with the Wildlife Conservation Society (WCS) and the Zoological Society of London (ZSL) are taking the utility of the camera trap one step further: a study in Animal Conservation uses a novel methodology, entitled the Wildlife Picture Index (WPI), to analyze population trends of 26 species in Bukit Barisan Selatan National Park on the Indonesian island of Sumatra. While the study found a bleak decline in species, it shows the potential of camera traps for moving conservation forward since it marks the first time researchers have used camera traps to analyze long-term population trends of multiple species.


Coral reef survival depends on the super small, an interview with Forest Rohwer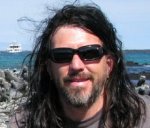 (08/30/2010) If you take a teaspoon and dip it into the ocean what will you have? Some drops of lifeless water? Only a few decades ago this is what scientists would have said, however, the development of increasingly powerful microscopes have shown us a world long unknown, which has vital importance for the survival of one of the world's most threatened and most treasured ecosystems: coral reefs. A single milliliter of water is now known to contain at least a million living microbes, i.e. organisms too small to see without a microscope. After discovering their super-abundant presence, researchers are now beginning to uncover how these incredibly tiny life-forms shape the fate of the world's coral reefs.


A slow comeback for the endangered Eurasian otter in France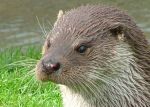 (08/29/2010) In the late 1970s, the fate of the Eurasian Otter (Lutra lutra) in France was very gloomy. By just looking at the otter's range map, one could see that most of the country was left with vast regions devoid of a species that was once found in every region. Estimations barely reached 1,500 otters left in the wild for the whole country. Today, 2,000 to 3,000 individuals are believed to room in creeks and rivers mostly in the Massif Central, the Atlantic side (Bretagne) and western area, in particular in the wetland of Poitevin. The upward trend in population size is good news and a step towards reconstituting sustainable populations, however, the overall population is still critically low. By contrast, in the early 1900s otters were quite abundant in France with over 50,000 wild animals.


Researchers classify Rothschild's giraffe as endangered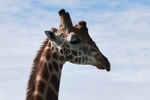 (08/15/2010) With less than 670 Rothschild's giraffes surviving in the wild, the International Union for the Conservation of Nature's (IUCN) Red List has listed the subspecies as 'Endangered'. Surviving in Kenya and Uganda, Rothschild's giraffe (Giraffa camelopardalis rothschildi) is hanging on in small isolated populations usually in protected areas where populations are already at a maximum. "[We] hope this will highlight to the world the critical state its tallest creature is in," giraffe-expert and conservationist, Julian Fennessey said in a statement.


Logged forests retain considerable biodiversity in Borneo providing conservation opportunity


(08/12/2010) A new study in the Proceedings of the Royal Society B finds that forests which have undergone logging in the past, sometimes even twice, retain significant levels of biodiversity in Borneo. The researchers say these findings should push conservationists to protect more logged forests from being converted into oil palm plantations where biodiversity levels drop considerably and endangered species are almost wholly absent. Given that much of Borneo's forests have been logged as least once, these long-dismissed forests could become a new frontier for conservationists.


Stunning monkey discovered in the Colombian Amazon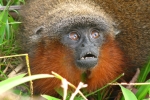 (08/11/2010) While the Amazon is being whittled away on all sides by logging, agriculture, roads, cattle ranching, mining, oil and gas exploration, today's announcement of a new monkey species proves that the world's greatest tropical rainforest still has many surprises to reveal. Scientists with the National University of Colombia and support from Conservation International (CI) have announced the discovery of a new monkey in the journal Primate Conservation on the Colombian border with Peru and Ecuador. The new species is a titi monkey, dubbed the Caquetá titi ( Callicebus caquetensis). However, the announcement comes with deep concern as researchers say it is likely the new species is already Critically Endangered due to a small population living in an area undergoing rapid deforestation for agriculture.


Guilty verdict over euthanizing tigers in Germany touches off debate about role of zoos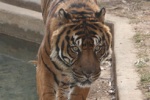 (08/11/2010) In June a German court handed down a guilty verdict to the Magdeburg Zoo director, Kai Perret, and three employees for euthanizing three tiger cubs in 2008. The zoo decided to kill the cubs when it was discovered that the cubs' father was not a 100 percent Siberian tiger (i.e. he was a mix of two different subspecies). This is generally standard practice at many zoos around the world as animals that are not 'genetically pure' are considered useless for conservation efforts. However, the court found the workers guilt of breaking animal rights laws, finding that there was "no sufficient reasons to kill less valuable, but totally healthy animals."


Photos: world's top ten 'lost frogs'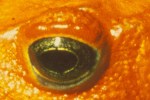 (08/09/2010) The International Union for the Conservation of Nature (IUCN) and Conservation International (CI) have sent teams of researchers to 14 countries on five continents to search for the world's lost frogs. These are amphibian species that have not been seen for years—in some cases even up to a century—but may still survive in the wild. Amphibians worldwide are currently undergoing an extinction crisis. While amphibians struggle to survive against habitat loss, climate change, pollution, and overexploitation, they are also being wiped out by a fungal disease known as chytridiomycosis.


Scientists hunt for 'lost frogs' around the globe


(08/09/2010) From now through October, teams of scientists will be scouring through leaf litters, in shallow pools, under rocks, and in tree trunks for the world's 'lost frogs'. Searching in 14 countries on five continents, the researchers are looking for some 100 species of frogs that have not been seen in decades and in some cases up to a century. While some of the species may well be extinct, researchers are holding out hope that they can find the ones that are still hanging on, albeit by a thread.


Forgotten species: the nameless giant forest snail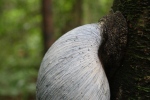 (08/04/2010) All species known to science are granted a Latin name. While this naming system is beneficent to researchers, Latin names—sad to say—don't really capture the public's attention anymore. Fortunately most species also have common names—the red fox, the pileated woodpecker, the Asian elephant, and so on. Some of these names even end up being quite wonderful: like the dusky dolphin (love the alliteration), the strawberry poison dart frog (points for creativity), the blobfish (if you see a photo you'll know why), and my all-time favorite: the goliath bird-eating spider. Although this name is slightly redundant (any spider that eats birds is goliath), I wouldn't change it for anything. However, some species, especially those less 'charismatic' ones, never get beyond their Latin name. Such is the fate of a giant forest snail known to researchers as Archachatina bicarinata and to the rest of us as...well nameless. But this begs a question: how do we save a species if we don't even name it?


Myanmar creates world's largest tiger reserve, aiding many endangered Southeast Asian species

(08/04/2010) Myanmar has announced that Hukaung Valley Tiger Reserve will be nearly tripled in size, making the protected area the largest tiger reserve in the world. Spanning 17,477 square kilometers (6,748 square miles), the newly expanded park is approximately the size of Kuwait and larger than the US state of Connecticut.


Reforestation of rainforests sequesters more carbon than plantations

(08/03/2010) A new study in Ecological Management & Restoration has found that reforesting rainforest captures more carbon than monoculture plantation and even mixed species plantations. The research tested three projects in north-eastern Australia: a rainforest reforesting project using a variety of native trees, a mixed species plantation, and a monoculture plantation of conifers.


Camp merges technology and conservation for local students

(08/03/2010) From July 23-25, Taiwanese undergraduates held a camp in Bukit Lawang, Sumatra, that taught local high school students to use technology as a conservation tool. The Taiwanese volunteers aimed to help local people in this popular rainforest tourism destination to use the Internet to research and promote sustainable tourism practices. The high school students, who had no formal training in using the Internet, learned to use email, produce a blog, conduct research, and use GPS devices to create a map of part of the local trail system.


Endangered Animals: 10 Reasons for Hope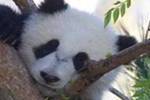 (08/03/2010) Earlier last month the Zoological Society of San Diego launched two far reaching media and development projects which showcase the Zoo's extensive global field conservation programs. Mongabay had the opportunity to attend the launch ceremony of the Zoo's new 'Global Action Team' and the accompanying 'Ten Reasons for Hope' campaign. While at this event, we spoke with Alan Lieberman, Director of Regional Conservation Programs, about the development of both projects.


Logging crisis pushes Madagascar's forests on to UNESCO's Danger List


(08/01/2010) UNESCO's World Heritage committee has added Madagascar's unique tropical forests to its Danger List of threatened ecosystems. The move comes following a drawn-out illegal logging crisis that has seen loggers and traders infiltrating the island-nation's national parks for rosewood. Bushmeat hunting of lemurs and other rare species also accompanied the crisis.


If Madagascar's biodiversity is to be saved, international community must step up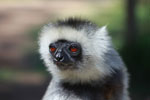 (07/27/2010) The international community's boycott of environmental aid to Madagascar is imperiling the island's unique and endangered wildlife, according to a new report commissioned by the US Agency for International Development's (USAID) Bureau of Africa. International aid to the desperately poor nation slowed to a trickle after a government coup last year, including a halt on environmental funding from the US government. Since then the island has experienced an environmental crisis: illegal loggers and traders began decimating protected areas, and the wildlife trade, including hunting endangered lemurs for bushmeat, took off.


On the Road with Dr. Laurie Marker: Reflections on Conservation in the Media Age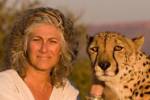 (07/26/2010) Earlier this year, mongabay.com had the opportunity to interview world-renown conservationist Dr. Laurie Marker, Executive Director and Founder of the Namibia-based Cheetah Conservation Fund (CCF). Dr. Marker had just received the prestigious Tyler Prize for Environmental Achievement from the University of Southern California and was traveling throughout the US on one of her many international public relations tours.


Citibank's shark fin soup promotion draws ire, ends early

(07/22/2010) Citibank Hong Kong has canceled its promotion of shark fin soup after activists cried foul, according to the New York Times. The branch had offered Citibank card holders 15 percent off a shark fin soup dinner at Maxim's Chinese Cuisine for the month of July.


Captive orangutans: enriching bodies, minds, and lives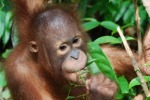 (07/22/2010) Visitors to the Orangutan Care Center and Quarantine (OCCQ) are always delighted by the sight of playful young orangutans. Hairy orange youngsters swinging through the branches or tossing balls around always induce fits of cooing and camera clicking. These activities appear to be so natural that it is easy to forget these are orphans in rehabilitation school and one of the main classes is Enrichment. The term enrichment has become a catchword in the world of captive animal husbandry in the past few years and for many organizations, enrichment has become a new focus as more and more research reveals how critical enrichment is to the physical, mental, and emotional wellbeing of captive animals.


Following public outcry, New Zealand drops plan to mine protected areas

(07/20/2010) The New Zealand government has caved to public pressure, announcing that it is dropping all plans to mine in protected areas. The plan to open 7,000 hectares of protected areas to mining would have threatened a number of rare and endemic species, including two frogs that are prehistoric relics virtually unchanged from amphibian fossils 150 million years old: Archey's frog (Leiopelma archeyi) and Hochstetter's frog (Leiopelma hochstetteri).


Oil disaster threatens Gulf of Mexico's deep water titans



(07/19/2010) As I discovered in the course of researching my book, No Rain in the Amazon: How South America's Climate Change Affects the Entire Planet (Palgrave, 2010), the oil industry has had a poor record when it comes to protecting aquatic sea life. Take for example the manatee, which has been put at risk from the Amazon to the Gulf of Mexico as a result of the oil industry. One of the most outlandish creatures on the planet, the shy and retiring manatee, which gets its name from an American Indian word meaning "Lady of the Water," was first described as a cross between a seal and hippo. The creature has a wonderfully round body, mostly black skin the texture of vinyl, a bright pink belly, a diamond-shaped tail and a cleft lip.


Australian mammals in steady decline even in large National Park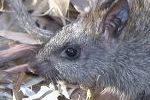 (07/19/2010) Kakadu National Park, one of the Australia's "largest and best-resourced" protected areas, is experiencing a staggering decline in its small mammal population, according to a new study published in Wildlife Research. Spanning nearly 2 million hectares—larger than Fiji—the park lies in tropical northern Australia. 'This decline is catastrophic,' John Woinarski, lead author of the study and expert on Australian mammals, told mongabay.com. 'We know of no comparable case in the world of such rapid and severe decline of a large proportion of native species in a large conservation reserve.'


Rare primate photographed for the first time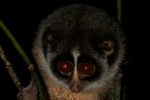 (07/18/2010) The Horton Plains slender loris (Loris tardigradus nycticeboides, thought extinct by researchers for over six decades, has finally posed for a photograph. This small nocturnal primate lives in the surviving montane tropical forest of Sri Lanka. The species was photographed during a recent expedition by the Zoological Society of London (ZSL)'s EDGE program in conjunction with Sri Lankan researchers.


Forgotten species: the cryptic Jerdon's courser



(07/06/2010) According to my Oxford English Dictionary, 'cryptic' means: 'secret, mystical; mysterious; obscure in meaning; enigmatic'. This is the perfect adjective for the rare Indian bird, Jerdon's courser (Rhinoptilus bitorquatus). 'It is not so easy to spot as it is a small bird and when you show the torch it crouches and merges with the surroundings. So we need very good trained eyes to look for them,' Dr. P. Jeganathan recently told mongabay.com.


In the midst of marine collapse will we save our last ocean?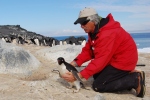 (07/05/2010) Imagine an ocean untouched by oil spills: a sea free of pollution, invasive species, dead zones, and over-exploitation; waters where marine animals exist in natural abundance and play ecological roles undimmed by mankind. Such a place may sound impossible in today's largely depleted oceans, but it exists: only discovered in 1841, the Ross Sea spreads over nearly a million kilometers adjacent to the Antarctic continent. Here killer whales, penguins, sea birds, whales, and giant fish all thrive. However, even with its status as the world's 'last ocean', the Ross Sea has not escaped human impact. Over the last 15 years commercial fisheries have begun to catch one of its most important species in the ecosystem to serve them up on the dinner plates of the wealthy.


Planting figs could save endangered species in Borneo

(06/28/2010) In one of the most remote and undisturbed forests of Borneo, the Maliau Basin in the Malaysian state of Sabah, researchers picked a single fig tree (Ficus caulocarpa) and surveyed the species feeding from it over a 5-day-period. Their findings, published in Tropical Conservation Science, shows that a fig tree over a short period of time feeds a high percentage of endangered species, prompting researchers to recommend replanting figs in disturbed forests as a way to save Borneo's frugivores (fruit-eating species) from extinction.


Saving one of West Africa's last hippo populations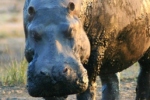 (06/28/2010) A new study in Tropical Conservation Science highlights the need for further conservation actions to save one of West Africa's last hippo populations, located in southern Burkina Faso. Researchers surveyed 41 hippos in the 'Mare aux Hippopotames' Biosphere Reserve of Burkina Faso in 2008, up by six individuals since 2006, but down from a population of 68 in 1985. The hippos (Hippopotamus amphibious) remain threatened by possible conflict with locals and the fact that a number of their ponds are outside the protected area.


Invertebrates in Brazilian traditional medicines

(06/28/2010) According to a new study in Tropical Conservation Science a surprising number of invertebrates are used in Brazilian traditional medicines, which are popular both in rural and urban areas. Researcher discovered that at least 81 species from five taxonomic groups are being used to treat a variety of illnesses in Brazil.


Forest loss occurring around Kibale National Park in Uganda

(06/28/2010) A new study in Tropical Conservation Science finds that Kibale National Park in Uganda has retained its tropical forest despite pressures of a dense human population and large-scale clearing activities just beyond the border of the park. Home to twelve primate species, including Chimpanzees, the park is known as a safe-haven for African primates.


How do Asian elephants survive in fragmented and unprotected landscapes?

(06/28/2010) A new study in Tropical Conservation Science has found that Asian elephants living in a combination of fragmented forests and agricultural landscapes still depend on natural landscapes—rivers and forests—for survival. Following two herds of Asian elephants (Elephas maximus) in the Valparai plateau among the Anamalai Hills of India for three years, researchers found that the elephants spent much of their time, relative to their availability, near rivers and amid forest fragments. When they entered agricultural landscapes they preferred Eucalyptus and coffee to tea.


Whaling talks break down: ban stays in place, yet whaling will continue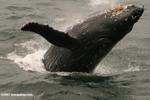 (06/23/2010) The International Whaling Commission (IWC), which was supposed to decide a way forward for whales over the next decade has ended without an agreement. Talks broke down, according to participants, because countries opposed to whaling and those that continue hunting and killing whales despite a ban on commercial whaling—i.e. Japan, Norway, and Iceland—have been unable to find enough common ground to pound out an agreement.


To whale or not to whale?: nations, environmental groups do some soul-searching

(06/22/2010) There are two ways forward on whaling according to visions being put forward at the International Whaling Commission this week. One way is to uphold the 24-year-long ban on hunting and killing whales. While this road sends a strong pro-conservation message, it also means that Japan, Norway, and Iceland will continue whaling as they have over the past couple decades, killing an average of 2,000 whales annually. These three countries employ a variety of excuses for their whaling—Iceland and Norway simply state that they do not recognize the whaling ban while Japan claims its whaling is only done for 'scientific purposes'—but it is clear that they will not end whaling and, to date, there is no punishment for their dismissal of the international treaty.



Page 1 | Page 2 | Page 3 | Page 4 | Page 5 | Page 6 | Page 7 | Page 8 | Page 9 | Page 10 | Page 11 | Page 12 | Page 13