News articles on saving rainforests

---
Mongabay.com news articles on saving rainforests in blog format. Updated regularly.






Children's books about rainforests linked to rainforest destruction

(06/01/2010) Purchasing a book children's book may be directly causing deforestation of biodiverse and carbon-heavy rainforests, according to a new report by the Rainforest Action Network (RAN). In a discovery that highlights the irony of the issue, RAN even found children's books about protecting rainforests contained fiber from Indonesian forests.
International alliance created to help corporations avoid illegal wood

(06/01/2010) Given the complexities of the global wood trade and the difficulty of deciphering a product's source of wood, the World Resources Institute (WRI), the Environmental Investigation Agency (EIA-US and the US Agency for International Development (USAID) have banded together to create a global initiative, the Forest Legality Alliance, to aid private corporations to reduce the trade in illegal wood. The alliance's formation comes after the US amended the Lacey Act in 2008 to ban the trade of illegal wood products in the US.
New protected areas in Brazil contribute to major drop in Amazon deforestation rate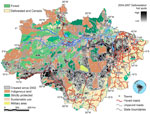 (06/01/2010) Protected areas in the Brazilian Amazon are proving highly effective in reducing forest loss in Earth's largest rainforest, reports a new study based on analysis of deforestation trends in and around indigenous territories, parks, military holdings, and sustainable use reserves. The research, published in the early edition of Proceedings of the National Academy of Sciences, finds that 37 percent of the recent decline in deforestation in the Brazilian Amazon can be attributed to newly established protected areas. Brazil designated some 709,000 square kilometers (274,000 sq mi) of Amazon forest — an area larger than the state of Texas — between 2002 and 2009 under its Amazon Protected Areas Program (ARPA). Meanwhile deforestation in the Brazilian Amazon fell by nearly three-quarters between 2004 and 2009.
Indonesia announces moratorium on granting new forest concessions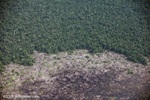 (05/28/2010) With one of the highest rates of deforestation in the world, the world's third largest greenhouse gas emissions due mostly to forest loss, and with a rich biodiversity that is fighting to survive amid large-scale habitat loss, Indonesia today announced a deal that may be the beginning of stopping forest loss in the Southeast Asian country. Indonesia announced a two year moratorium on granting new concessions of rainforest and peat forest for clearing in Oslo, Norway, however concessions already granted to companies will not be stopped. The announcement came as Indonesia received 1 billion US dollars from Norway to help the country stop deforestation.
Researchers: Madagascar rosewoods deserve CITES protection

(05/27/2010) A new policy paper in Science warns that several species of Madagascar's rosewood could be pushed to extinction due to a current illegal logging crisis on the island. These hardwood species should be considered for protection under Convention of International Trade in Endangered Species of Wild Fauna and Flora (CITES), the researchers conclude.
World's 'number one frog' faces extinction from New Zealand government

(05/26/2010) Archey's frog is a survivor: virtually unchanged evolutionarily for 150 million years, the species has survived the comet that decimated the dinosaurs, the Ice Age, and the splitting of continents. Seventy million years ago New Zealand broke away from Australia, essentially isolating Archey's frog and its relatives from all predatory mammals. Yet, if the New Zealand government has its way this species may not survive the century, let alone the next few decades. The New Zealand government has put forward a controversial proposal to begin opening three of the nation's protected areas to mining: Great Barrier Island, Paparoa National Park, and Coromandel Peninsula where the last populations of Archey's frogs live. According to critics, the government's proposal could push Archey's frog toward extinction, while negatively impacting a number of other endangered species, beloved wild lands, and a nation driven by tourism.
'Prepare for war': tensions rising over Brazil's controversial Belo Monte dam

(05/25/2010) Tensions are flaring after Brazil's approval of the Belo Monte dam project last month to divert the flow of the Xingu River. The dam, which will be the world's third larges, will flood 500 square miles of rainforest, lead to the removal of at least 12,000 people in the region, and upturn the lives of 45,000 indigenous people who depend on the Xingu. After fighting the construction of the dam for nearly thirty years, indigenous groups are beginning to talk of a last stand.
Long-distance seed dispersal and hunting, an interview with Kimberly Holbrook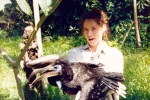 (05/24/2010) Scientists are just beginning to uncover the complex relationship between healthy biodiverse tropical forests and seed dispersers—species that spread seeds from a parent tree to other parts of the forest including birds, rodents, primates, and even elephants. By its very nature this relationship consists of an incredibly high number of variables: how abundant are seed dispersers, which animals spread seeds the furthest, what species spread which seeds, how are human impacts like hunting and deforestation impacting successful dispersal, as well as many others. Dr. Kimberly Holbrook has begun to answer some of these questions.
Photos reveal paradise-like site for coal plant in Borneo

(05/21/2010) With the world's eyes on the environmental catastrophe in the Gulf of Mexico, many are beginning to ponder the rightness of not just America's, but the world's dependence on fossil fuels. Yet large-scale fossil-fuel energy projects continue to march ahead, including one in the Malaysian state of Sabah on Borneo to build a 300 MW coal plant, which has come under fierce opposition from locals (already the project has been forced to move locations twice). The newest proposal will build the coal plant, as photos below reveal, on an undeveloped beach overlooking the Coral Triangle, one of the world's most biodiverse marine environments, with transmission lines likely running through nearby pristine rainforest that are home to several endangered species, including orangutans and Bornean rhinos.
Elephants march in London, trumpeting conservation

(05/17/2010) Although urban Britain is not the native habitat of the Asian elephant, the well-loved pachyderm has invaded London for the summer. Raising awareness and funds for the threatened Asian elephant, 250 fiberglass statues by different artists are being displayed all over London. At the end of the summer the elephants will be auctioned off. All the proceeds from the art parade will go to Elephant Family, a conservation organization whose mission is to save the Asian Elephant from extinction.
One man's mission to save Cambodia's elephants

(05/17/2010) Since winning the prestigious 2010 Goldman Environmental Prize in Asia, Tuy Sereivathana has visited the US and Britain, even shaking hands with US President Barack Obama, yet in his home country of Cambodia he remains simply 'Uncle Elephant'. A lifelong advocate for elephants in the Southeast Asian country, Sereivathana's work has allowed villagers and elephants to live side-by-side. Working with Fauna and Flora International (FFI) he has successfully brought elephant-killing in Cambodia to an end. As if this were not enough, Sereivathana has helped curb the destruction of forests in his native country and built four schools for children who didn't previously have formal education opportunities.
Nestle caves to activist pressure on palm oil

(05/17/2010) After a two month campaign against Nestle for its use of palm oil linked to rainforest destruction spearheaded by Greenpeace, the food giant has given in to activists' demands. The Swiss-based company announced today in Malaysia that it will partner with the Forest Trust, an international non-profit organization, to rid its supply chain of any sources involved in the destruction of rainforests. "Nestle's actions will focus on the systematic identification and exclusion of companies owning or managing high risk plantations or farms linked to deforestation," a press release from the company reads, adding that "Nestle wants to ensure that its products have no deforestation footprint."
Photos: more new species found in Indonesia's 'lost world'

(05/17/2010) The Foja Mountains on the Indonesian side of New Guinea have proven a biological treasure trove that just keeps spilling riches. Two-and-a-half years ago the region—dubbed Indonesia's 'lost world'—made news globally when researchers announced the discovery of a giant rat: five times the size of the familiar brown rat. New amphibians, birds, and insects have also been found during past expeditions in 2005 and 2007. A collaborative team of Indonesia and international researchers have since returned to the Foja Mountains and found more spectacular species.
Cameroon agrees to cut illegal wood out of its supply chain

(05/10/2010) One of Africa's largest exporters of tropical hardwoods, Cameroon, has announced today a trade agreement with the European Union (EU) to rid all illegal wood from its supply chain to the EU and worldwide. Cameroon signed a legally-binding Voluntary Partnership Agreement (VPA) that will cover all wood products produced in Cameroon.
Activists lock themselves in Cargill headquarters as new report alleges illegal deforestation

(05/05/2010) Following a damning report from the Rainforest Action Network (RAN) alleging illegal clearing of rainforest in Indonesia by agriculture-giant Cargill, activists have infiltrated Cargill headquarters in Wayzata, Minnesota and refuse to come out until the CEO agrees to meet with them. According to local reports, five activists are locked inside a staircase, while others are protesting outside the building.
How an agricultural revolution could save the world's biodiversity, an interview with Ivette Perfecto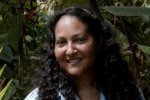 (05/04/2010) Most people who are trying to change the world stick to one area, for example they might either work to preserve biodiversity in rainforests or do social justice with poor farmers. But Dr. Ivette Perfecto was never satisfied with having to choose between helping people or preserving nature. Professor of Ecology and Natural Resources at the University of Michigan and co-author of the recent book Nature's Matrix: The Link between Agriculture, Conservation and Food Sovereignty, Perfecto has, as she says, "combined her passions" to understand how agriculture can benefit both farmers and biodiversity—if done right.
Can markets protect nature?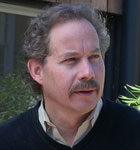 (05/03/2010) Over the past 30 years billions of dollars has been committed to global conservation efforts, yet forests continue to fall, largely a consequence of economic drivers, including surging global demand for food and fuel. With consumption expected to far outstrip population growth due to rising affluence in developing countries, there would seem to be little hope of slowing tropical forest loss. But some observers see new reason for optimism—chiefly a new push to make forests more valuable as living entities than chopped down for the production of timber, animal feed, biofuels, and meat. While are innumerable reasons for protecting forests—including aesthetic, cultural, spiritual, and moral—most land use decisions boil down to economics. Therefore creating economic incentives to maintaining forests is key to saving them. Leading the effort to develop markets ecosystem services is Forest Trends, a Washington D.C.-based NGO that also organizes the Katoomba group, a forum that brings together a wide variety of forest stakeholders, including the private sector, local communities, indigenous people, policymakers, international development institutions, funders, conservationists, and activists.
Video: Madagascar could become "Haiti-like"

(04/28/2010) Niall O'Connor from the World Wildlife Fund warns in a Carte Blanche production that if the ecological destruction of Madagascar continues, the poor island country could become "Haiti-like", where he says, "most of the biodiversity, most of the forests are gone".
How hornbills keep Asian rainforests healthy and diverse, an interview with Shumpei Kitamura

(04/26/2010) Hornbills are one of Asia's most attractive birds. Large, colorful, and easier to spot than most other birds, hornbills have become iconic animals in the tropical forests of Asia. Yet, most people probably don't realize just how important hornbills are to the tropical forests they inhabit: as fruit-eaters, hornbills play a key role in dispersing the seeds of tropical trees, thereby keeping forests healthy and diverse. Yet, according to tropical ecologist and hornbill-expert Shumpei Kitamura, these beautiful forest engineers are threatened by everything from forest loss to hunting to the pet trade.
World failing on every environmental issue: an op-ed for Earth Day
(04/22/2010) The biodiversity crisis, the climate crisis, the deforestation crisis: we are living in an age when environmental issues have moved from regional problems to global ones. A generation or two before ours and one might speak of saving the beauty of Northern California; conserving a single species—say the white rhino—from extinction; or preserving an ecological region like the Amazon. That was a different age. Today we speak of preserving world biodiversity, of saving the 'lungs of the planet', of mitigating global climate change. No longer are humans over-reaching in just one region, but we are overreaching the whole planet, stretching ecological systems to a breaking point. While we are aware of the issues that threaten the well-being of life on this planet, including our own, how are we progressing on solutions?
Off and on again: Belo Monte dam goes forward, protests planned

(04/20/2010) An auction to build the Belo Monte dam, a massive hydroelectric project in Brazil, is going ahead despite two court-ordered suspensions, both of which have been overturned. The dam, which would be the world's third-largest, has been criticized by indigenous groups, environmental organizations, and most recently filmmaker James Cameron who created the wildly popular Avatar.
New report alleges Sarawak government, police, and loggers "act in collusion to harass and intimidate indigenous communities"

(04/15/2010) A new report by JOANGOHutan, the Malaysian Network of Indigenous Peoples and Non-Governmental Organizations, paints an atmosphere of abuse and ambivalence toward indigenous communities embroiled in land disputes in the Malaysian state of Sarawak on the island of Borneo. According to the report, there are currently 140 land dispute cases in limbo in the Sarawak courts. Indigenous groups are fighting loggers, oil palm plantation developers, and the paper industry for their tribal lands, yet indigenous tribes have not found advocates in state government.
Cochabamba Climate Conference: the Coca Contradiction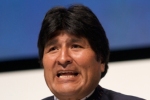 (04/11/2010) In the high stakes game of geopolitics, the small and economically disadvantaged Andean nation of Bolivia has little clout. Now, however, the country's indigenous president Evo Morales wants to establish more of a significant voice on the world stage. Recently, he has turned himself into something of a spokesperson on the issue of climate change. Decrying the failure of world leaders to come to a satisfactory agreement on global warming, he is intent on shaming the Global North into addressing climate change. Whatever Bolivia lacks in terms of political and economic muscle, Morales would like to offset through skilled use of moral persuasion.
Unilever backtracks: may purchase palm oil from Sinar Mas
(04/07/2010) The world's biggest buyer of palm oil, Unilever, says it will again purchase palm oil from PT SMART, a subsidiary of Indonesian company Sinar Mas, if allegations about deforestation and peatland destruction prove untrue, or if Sinar Mas shows it is addressing the issue. Last December, the food and cosmetic giant, Unilever, suspended its $32.6 million contract with Sinar Mas after an independent audit—spurred by a 2008 Greenpeace report—showed that the Indonesian company was involved in the illegal destruction of rainforests and peatlands. Yet the company now seems to be signaling that the contract is back on the table even as it touts its sustainability efforts to the public.
Brazilian cattle giants move toward zero deforestation in the Amazon

(04/07/2010) Brazilian cattle companies are making progress in their effort to map their supply-chains in the Amazon but are still falling short of their commitment to zero deforestation in the region, reports Greenpeace after a meeting at the Brazilian Association of Meat Exporters (ABIEC) in Sao Paulo.
Chaos and the Accord: Climate Change, Tropical Forests and REDD+ after Copenhagen
(04/06/2010) The Copenhagen Accord, forged at COP15 upended international efforts to confront climate change. Never before have 115 Heads of State gathered together at one time, let alone for the singular purpose of crafting a new climate change agreement. Even though the new Accord is still in intensive care, two things are already clear. First, we have entered an entirely new world. And second, tropical forests have the greatest potential to breathe life into the new agreement.
James Cameron, in real life, fights to save indigenous groups from massive dam construction in Brazil

(04/01/2010) After creating a hugely successful science-fiction film about a mega-corporation destroying the indigenous culture of another planet, James Cameron has become a surprisingly noteworthy voice on environmental issues, especially those dealing with the very non-fantastical situation of indigenous cultures fighting exploitation. This week Cameron traveled to Brazil for a three-day visit to the Big Bend (Volta Grande) region of the Xingu River to see the people and rainforests that would be affected by the construction of the Belo Monte Hydroelectric Dam. Long-condemned by environmentalists and indigenous-rights groups, the dam would destroy 500 square kilometers of pristine rainforest and force the relocation of some 12,000 people.
Population density corresponds with forest loss in the Congo Basin

(03/29/2010) Africa's greatest rainforest ecosystem, the Congo Basin, has undergone significant deforestation and degradation during the past century. A new study in the open access journal Tropical Conservation Science examined whether or not there was a connection between population density and forest loss.
More research and conservation efforts needed to save Colombia's monkeys

(03/29/2010) Approximately thirty monkey species inhabit the tropical forests of Colombia with at least five found no-where else in the world. A new review appearing the open access journal Tropical Conservation Science of Colombia's primates finds that a number of these species, including some greatly endangered species, have been neglected by scientists. The researchers looked at over 3,500 studies covering over a century of research by primatologists.
Finding forest for the endangered golden-headed lion tamarin

(03/29/2010) Brazil's golden-headed lion tamarin is a small primate with a black body and a bright mane of gold and orange. Listed as Endangered by the IUCN Red List, the golden-headed lion tamarin (Leontopithecus chrysomelas) survives in only a single protected reserve in the largely degraded Atlantic Forest in Brazil. Otherwise its habitat lies in unprotected patches and fragments threatened by urbanization and agricultural expansion. Currently, a natural gas pipeline is being built through prime tamarin habitat.
Last chance to save Bangladeshi forest: 90 percent of the Sal ecosystem is gone

(03/29/2010) Considered the most threatened ecosystem in Bangladesh, the moist deciduous Sal forest (Shorea robusta) is on the verge of vanishing. In 1990 only 10 percent of the forest cover remained, down from 36 percent in 1985 according to statistics from the Food and Agricultural Organization (FAO). A new study in the online open-access journal Tropical Conservation Science looks at the threats posed to the Shal forest and ways in which it may still be saved.
Scientists: new study does not disprove climate change threat to Amazon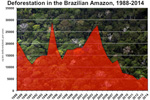 (03/19/2010) Recently, Boston University issued a press release on a scientific study regarding the Amazon's resilience to drought. The press release claimed that the study had debunked the Intergovernmental Panel on Climate Change's (IPCC) theory that climate change could turn approximately 40 percent of the Amazon into savanna due to declining rainfall. The story was picked up both by mass media, environmental news sites (including mongabay.com), and climate deniers' blogs. However, nineteen of the world's top Amazonian experts have issued a written response stating that the press release from Boston University was "misleading and inaccurate".
The Asian Animal Crisis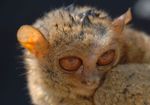 (03/18/2010) The United Nation declared 2010 as the International Year of Biodiversity (IYB). One of the goals of the IYB is to celebrate the achievements of the Convention of Biological Diversity signed by 192 countries since 1992. But what have we accomplished since 1992? Did we put an end to biodiversity loss? The truth is that there is not much to celebrate at all. Asia is a perfect example where the animal crisis and the loss of biodiversity have worsened over decades. The first question that should come to mind is: how many species have vanished in Asia because of human activities? Records of recently extinct species in Asia show 71 species that have disappeared in the wild. Examples include the Yunnan lake newt (Cynops wolterstorffi) from China, the Bonin thrush (Zoothera terrestris) from Japan, or the redtailed black shark (Epalzeorhynchos bicolor) from Thailand.
Forgotten Species: the marooned pygmy three-toed sloth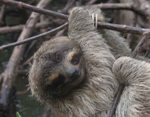 (03/16/2010) Many people consider tropical islands mini-paradises: sanctuaries cut-off from the rest of the world. Some species flourish on islands for the same reason. With few predators and a largely consistent environment, once a species has comfortably adapted to its habitat there's little to do but thrive. That is until something changes: like humans showing up. Changes in confined island ecosystems often have large and rapid impacts, too fast and too big for marooned species to survive.
Amazon confusion: new research shows forest is resilient to drought, but is this the whole picture?
(03/15/2010) A drought that happens once in a hundred years had little negative or positive effect on the Amazon rainforest according to a NASA funded study in Geophysical Research Letters. "We found no big differences in the greenness level of these forests between drought and non-drought years, which suggests that these forests may be more tolerant of droughts than we previously thought," said Arindam Samanta, the study's lead author from Boston University.
Environmental groups call on Delmas to cancel shipment of illegally logged wood from Madagascar

(03/15/2010) Pressure is building on the French shipping company Delmas to cancel large shipments of rosewood, which was illegally logged in Madagascar during the nation's recent coup. Today two environmental groups, Global Witness and the Environmental Investigation Agency (EIA) called on Delmas to cancel the shipment, which is currently being loaded onto the Delmas operated ship named 'Kiara' in the Madagascar port of Vohemar.
Thousands of tons of illegal timber in Madagascar readied for export

(03/13/2010) As the President of France, Nicholas Sarkozy, argues in Paris that more funding is needed to stop deforestation and mitigate climate change, a shipment of illegal rosewood is being readied for export in Madagascar by a French company with the tacit approval of the French government.
Secrets of the Amazon: giant anacondas and floating forests, an interview with Paul Rosolie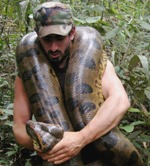 (03/10/2010) At twenty-two Paul Rosolie has seen more adventure than many of us will in our lifetime. First visiting the Amazon at eighteen, Rosolie has explored strange jungle ecosystems, caught anaconda and black caiman bare-handed, joined indigenous hunting expeditions, led volunteer expeditions, and hand-raised a baby giant anteater. "Rainforests were my childhood obsession," Rosolie told Mongabay.com. "For as long as I can remember, going to the Amazon had been my dream […] In those first ten minutes [of visiting], cowering under the bellowing calls of howler monkeys, I saw trails of leaf cutter ants under impossibly large, vine-tangled trees; a flock of scarlet macaws crossed the sky like a brilliant flying rainbow. I saw a place where nature was in its full; it is the most amazing place on earth."
Why seed dispersers matter, an interview with Pierre-Michel Forget, chair of the FSD International Symposium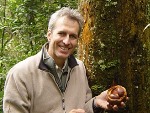 (03/07/2010) There are few areas of research in tropical biology more exciting and more important than seed dispersal. Seed dispersal—the process by which seeds are spread from parent trees to new sprouting ground—underpins the ecology of forests worldwide. In temperate forests, seeds are often spread by wind and water, though sometimes by animals such as squirrels and birds. But in the tropics the emphasis is far heavier on the latter, as Dr. Pierre-Michel Forget explains to mongabay.com. "[In rainforests] a majority of plants, trees, lianas, epiphytes, and herbs, are dispersed by fruit-eating animals. […] As seed size varies from tiny seeds less than one millimetres to several centimetres in length or diameter, then, a variety of animals is required to disperse such a continuum and variety of seed size, the smaller being transported by ants and dung beetles, the larger swallowed by cassowary, tapir and elephant, for instance."
Photos: Madagascar's wonderful and wild frogs, an interview with Sahonagasy

(03/03/2010) To save Madagascar's embattled and beautiful amphibians, scientists are turning to the web. A new site built by herpetologists, Sahonagasy, is dedicated to gathering and providing information about Madagascar's unique amphibians in a bid to save them from the growing threat of extinction. "The past 20 years have seen resources wasted because of a poor coordination of efforts," explains Miguel Vences, herpetologist and professor at the Technical University of Braunschweig. "Many surveys and reports have been produced that were never published, many tourists found and photographed amphibians but these photos were not made available to mapping projects, many studies carried out by Malagasy students did not make use of literature because it was not available."
Healthy coral reefs produce clouds and precipitation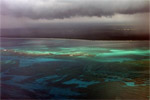 (03/03/2010) Twenty years of research has led Dr. Graham Jones of Australia's Southern Cross University to discover a startling connection between coral reefs and coastal precipitation. According to Jones, a substance produced by thriving coral reefs seed clouds leading to precipitation in a long-standing natural process that is coming under threat due to climate change.
Guyana bans gold mining in the 'Land of the Giants'

(03/01/2010) Guyana has banned gold dredging in the Rewa Head region of the South American country after pressure from Amerindian communities in the area. A recent expedition to Rewa Head turned up unspoiled wilderness and mind-boggling biodiversity. The researchers, in just six weeks, stumbled on the world's largest snake (anaconda), spider (the aptly named goliath bird-eating spider), armadillo (the giant armadillo), anteater (the giant anteater), and otter (the giant otter), leading them to dub the area 'the Land of the Giants'. "During our brief survey we had encounters with wildlife that tropical biologists can spend years in the field waiting for. On a single day we had two tapirs paddle alongside our boat, we were swooped on by a crested eagle and then later charged by a group of giant otters."
Where two worlds collide: visiting Tabin Wildlife Reserve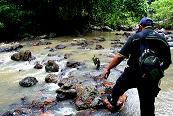 (02/21/2010) The vehicle stopped on the way into Tabin Wildlife Reserve as a troupe of pig-tailed macaques began making their way across the road. In a flash a domestic dog, which may or may not have been 'ownerless', ambushed the group. Chaos erupted as the big predator fell upon the community. As quickly as it began it was all over and the dog was rushing over with an infant monkey in its mouth, leaving the macaques' screeching out their helplessness. As my uncustomary welcome to Tabin Wildlife Reserve shows: the park is a meeting of two worlds. On the left side of the road leading into the reserve is a massive oil palm plantation, on the right is the rainforest and the many species the reserve protects. Tabin, therefore, gives the visitor a unique up-close view of the debate raging in Borneo and throughout much of Southeast Asia over conservation and environment versus oil palm plantations.
Asia's biggest logging company accused of bribery, violence in Papua New Guinea

(02/08/2010) A local organization in Papua New Guinea, known as Asples Madang, is fighting against one of the region's biggest industrial loggers, Rimbunan Hijau (RH) chaired by billionaire Tiong Hiew King. Aspeles Madang has accused Malaysian company, RH, of acquiring land illegally and of using brute force and bribery in its dealing with locals.
Rainforest expert agrees with IPCC: warns of 'tipping point' for Amazon
(02/03/2010) Amid questions over the Amazon forests' capacity to survive climate change, a renowned tropical biologist says that in fact the fears are real, reports Tierramerica. Speaking at the Biodiversity Science Policy Conference in Paris, Thomas Lovejoy, biodiversity chair at the Washington DC-based Heinz Center for Science, Economics and the Environment, and chief biodiversity adviser to the president of the World Bank, described the Amazon rainforest as "very close to a tipping point".
Could special bonds fund the green revolution and stabilize the climate?
(02/02/2010) There is no question that governments around the world are moving slowly and sluggishly to combat climate change, especially when placed against the measures recommended by climate scientists. Only a handful of nations have actually cut overall greenhouse gas emissions, and the past couple decades have seen emissions rise rapidly worldwide as nations like India and China industrialize while Brazil and Indonesia continue massive deforestation. Global temperatures are rising in concert (though with natural fluctuations): the past decade is the warmest on record. After the failure of Copenhagen this past December to produce an ambitious and binding treaty, many are wondering if the world will ever address the threat of climate change or if future generations are set to live in a world far different—and more volatile—than the one we currently enjoy.




Page 1 | Page 2 | Page 3 | Page 4 | Page 5 | Page 6 | Page 7 | Page 8 | Page 9 | Page 10 | Page 11 | Page 12