News articles on rhett butler

---
Mongabay.com news articles on rhett butler in blog format. Updated regularly.





Pulp and paper firms urged to save 1.2M ha of forest slated for clearing in Indonesia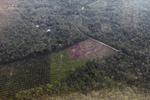 (03/17/2011) Indonesian environmental groups launched a urgent plea urging the country's two largest pulp and paper companies not to clear 800,000 hectares of forest and peatland in their concessions in Sumatra. Eyes on the Forest, a coalition of Indonesian NGOs, released maps showing that Asia Pulp and Paper (APP) and Asia Pacific Resources International Limited (APRIL) control blocks of land representing 31 percent of the remaining forest in the province of Riau, one of Sumatra's most forested provinces. Much of the forest lies on deep peat, which releases large of amount of carbon when drained and cleared for timber plantations.


Fighting illegal logging in Indonesia by giving communities a stake in forest management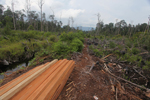 (03/10/2011) Over the past twenty years Indonesia lost more than 24 million hectares of forest, an area larger than the U.K. Much of the deforestation was driven by logging for overseas markets. According to the World Bank, a substantial proportion of this logging was illegal. Curtailing illegal logging may seem relatively simple, but at the root of the problem of illegal logging is something bigger: Indonesia's land policy. Can the tide be turned? There are signs it can. Indonesia is beginning to see a shift back toward traditional models of forest management in some areas. Where it is happening, forests are recovering. Telapak understands the issue well. It is pushing community logging as the 'new' forest management regime in Indonesia. Telapak sees community forest management as a way to combat illegal logging while creating sustainable livelihoods.


Slow but steady progress on recognizing indigenous land rights is interrupted by commodity boom

(02/09/2011) Progress over the past 25 years in recognizing indigenous peoples' rights to land and resources has been interrupted by a worldwide commodity boom, argues a new report published by the Rights and Resources Initiative (RRI). The report says that surging food and energy prices—and associated appreciation of land values—have led some governments to pause on land tenure reform, and in some cases, rollback hard-won rights. The report cites instances in Asia, Africa, and South America where large blocks of land traditionally used by local people have been sold or leased to industrial interests. In a conversation with mongabay.com, Andy White, coordinator of RRI, discussed the new report and broader rights issues.


Monitoring deforestation: an interview with Gilberto Camara, head of Brazil's space agency INPE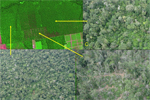 (02/08/2011) Perhaps unsurprisingly, the world's best deforestation tracking system is found in the country with the most rainforest: Brazil. Following international outcry over immense forest loss in the 1980s, Brazil in the 1990s set in motion a plan to develop a satellite-based system for tracking changes in forest cover. In 2003 Brazil made the system available to the world via its web site, providing transparency on an issue that was until then seen as a badge of shame by some. Since then Brazil has become recognized as the standard-bearer for deforestation tracking and reporting—no other country offers the kind of data Brazil provides. Space engineer Gilberto Camara has overseen much of INPE's earth sensing work and during his watch, INPE has released several new exciting capabilities.


Environmental groups deny 'conspiracy' claims by Madagascar's acting leader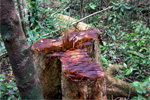 (02/03/2011) Two environmental groups investigating the illegal rosewood trade flatly rejected claims by Madagascar's acting president that they are involved in a campaign to undermine his rule. Andry Rajoelina, the former mayor of the capital city of Antananarivo who assumed power following civil strife in March 2009, claimed last month in an interview with Revue de l'océan Indien that the London-based Global Witness and the Washington D.C.-based Environmental Investigation Agency were attempting to sully his image through their undercover investigation into the rosewood trade. The groups found evidence suggesting that Rajoelina was involved in rosewood trafficking. The evidence included video footage of Chinese rosewood traders claiming to deal directly with Rajoelina.


Woman turns home bird sanctuary into effort to save rare birds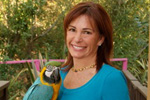 (02/02/2011) Twelve percent of the world's species are considered threatened with extinction according to the IUCN Red List, the authority on such matters. While habitat destruction and alien invasive species bear the brunt of the responsibility, the commercial pet trade has contributed to the decline of some of the world's most beautiful species. But with several species on the brink of extinction in the wild, captive-breeding efforts have taken on new significance. Now a San Francisco Bay Area resident is working to take such efforts to a new level. Michele Raffin is at the forefront of the new wave of bird breeders who believe that unless some of these birds are bred for conservation purposes, they will die out both in the wild and in captivity.


Greening the world with palm oil?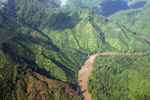 (01/26/2011) The commercial shows a typical office setting. A worker sits drearily at a desk, shredding papers and watching minutes tick by on the clock. When his break comes, he takes out a Nestle KitKat bar. As he tears into the package, the viewer, but not the office worker, notices something is amiss—what should be chocolate has been replaced by the dark hairy finger of an orangutan. With the jarring crunch of teeth breaking through bone, the worker bites into the "bar." Drops of blood fall on the keyboard and run down his face. His officemates stare, horrified. The advertisement cuts to a solitary tree standing amid a deforested landscape. A chainsaw whines. The message: Palm oil—an ingredient in many Nestle products—is killing orangutans by destroying their habitat, the rainforests of Borneo and Sumatra.


Marathon swimmer: an interview with the first man to swim the length of the Amazon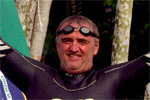 (01/23/2011) Explorers have been making their way down the world's mightiest river for hundreds of years. Untold numbers of people have not completed the journey, drowning in its murky waters, being eaten by animals, losing their way, succumbing to tropical disease, being killed by pirates or hostile local populations. But today a trip down the Amazon is less special—it has even been rafted and kayaked by a few intrepid souls. Traversing the majority of the Amazon can be done easily by commercial boat, provided you have the time and a lot of patience. But then in 2007 a Slovenian did something amazing: he swam the entire length of the river. The adventure took 66 days and exacted a heavy physical and mental toll, but Martin Strel survived and in so doing conveyed a simple, but powerful message to the world: we are part of the our environment.


New hope for rare lemurs in Madagascar

(01/20/2011) A survey of a remote forest area in Madagascar turned up seven new groups of silky sifaka, a critically endangered lemur threatened by habitat destruction. The finding raises hope that the species—which is listed as one of the world's 25 most endangered primates—is surviving in Marojejy National Park despite an outbreak of illegal rosewood logging in 2009 and 2010.


Does chopping down rainforests for pulp and paper help alleviate poverty in Indonesia?


(01/13/2011) Over the past several years, Asia Pulp & Paper has engaged in a marketing campaign to represent its operations in Sumatra as socially and environmentally sustainable. APP and its agents maintain that industrial pulp and paper production — as practiced in Sumatra — does not result in deforestation, is carbon neutral, helps protect wildlife, and alleviates poverty. While a series of analyses and reports have shown most of these assertions to be false, the final claim has largely not been contested. But is conversion of lowland rainforests for pulp and paper really in Indonesia's best economic interest?


Burning up biodiversity: forest fires increase in Madagascar

(01/10/2011) The number of fires burning in and around forests in the northeastern part of Madagascar increased during the 2010 burning season relative the the year before, according to analysis of NASA data by WildMadagascar.org / Mongabay.com. The rise in burning corresponds to an especially dry year and continued illegal logging of the region's biologically-rich rainforests.


With REDD, could financial markets become species' extinction risk?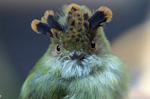 (01/06/2011) The emergence of a Reducing Emissions from Deforestation and Degradation (REDD) mechanism for protecting forests could introduce new risks for biodiversity by linking conservation finance to exotic financial derivatives, warn researchers writing in the journal Conservation Letters. Jacob Phelps, Edward L. Webb, and Lian P. Koh argue that REDD could effectively link the fate of some species to the short-term whims of the carbon market. Conservation projects funded primarily by REDD are most at risk of being undermined by declining in carbon prices or changing investor preference. The authors add that the short-term nature of REDD—which is seen as a stop gap measure of at most 30 years—may fail deliver benefits over the time-scale need to safeguard biodiversity.


Converting palm oil companies from forest destroyers into forest protectors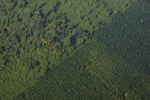 (01/02/2011) In efforts to save the world's remaining rainforests great hopes have been pinned on "degraded lands" — deforested lands that are presently sitting idle in tropical countries. Optimists say shifting agriculture to such lands will help humanity produce enough food to meet growing demand without sacrificing forests and biodiversity and exacerbating social conflict. But to date, degraded lands remain an enigma, especially in Indonesia, where deforestation continues at a rapid pace. Degraded lands are often misclassified by various Indonesian ministries—land in a far-off province may be listed as "wasteland" by Jakarta, but in reality is blanked by verdant forest that sequesters carbon, houses wildlife, and affords communities with food, water, and other essentials. Granting logging and plantation concessions on these lands can result in conflict and environmental degradation.


Borneo province selected for Indonesia's first pilot under REDD program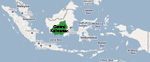 (12/30/2010) Indonesian President Susilo Bambang Yudhoyono has selected Central Kalimantan as the pilot province for the country's Reducing Emissions from Deforestation and Forest Degradation (REDD+) program, according to the President's office on climate change. Central Kalimantan was selected over eight other forested provinces, including Aceh, Jambi, Riau, and South Sumatra on the island of Sumatra; West Kalimantan and East Kalimantan on the island of Borneo; and Papua and West Papua in Indonesian New Guinea. Central Kalimantan was chosen due to its high rate of forest conversion, large expanses of peatlands and rainforests, the advanced state of carbon conservation test projects, and political interest in reducing deforestation and degradation.


Will Indonesia's big REDD rainforest deal work?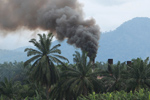 (12/28/2010) Flying in a plane over the Indonesian half of the island of New Guinea, rainforest stretches like a sea of green, broken only by rugged mountain ranges and winding rivers. The broccoli-like canopy shows little sign of human influence. But as you near Jayapura, the provincial capital of Papua, the tree cover becomes patchier—a sign of logging—and red scars from mining appear before giving way to the monotonous dark green of oil palm plantations and finally grasslands and urban areas. The scene is not unique to Indonesian New Guinea; it has been repeated across the world's largest archipelago for decades, partly a consequence of agricultural expansion by small farmers, but increasingly a product of extractive industries, especially the logging, plantation, and mining sectors. Papua, in fact, is Indonesia's last frontier and therefore represents two diverging options for the country's development path: continued deforestation and degradation of forests under a business-as-usual approach or a shift toward a fundamentally different and unproven model based on greater transparency and careful stewardship of its forest resources.


Year-end highlights: environment pictures


(12/17/2010) Over the course of another busy year of reporting for mongabay.com, I spent nearly four months on the road, visiting nine countries and adding more than 10,000 new photos to the site. Most of my pictures this year are from Indonesia (two trips: North Sulawesi, Sumatra, and Bali in May and Papua, West Papua, and Bali in July and August), Colombia (Amazon, Darien, Sierra Nevada de Santa Marta, Tayrona, and Chicaque in March), Mexico (COP16 in Cancun and nearby areas in December), Kauai (November), and California (various trips around the Bay Area throughout the year).


Extensive logging, lemur hunting in Madagascar national park despite moratorium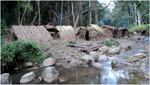 (11/16/2010) A biological survey in Northeastern Madagascar has turned up evidence of extensive logging in Masoala National Park, a UNESCO World Heritage Site renowned for its biologically-rich rainforest. The findings suggest that harvesting of valuable hardwoods—including rosewood, ebony, and palissander—continues despite an official ban on the logging and export of timber.


Local efforts block attempt to ship illegal rosewood from Madagascar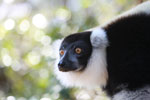 (11/10/2010) Authorities in Madagascar successfully blocked an attempt to ship illegally logged rosewood from the port of Vohemar over the weekend, according to local reports. The incident, while isolated, suggests citizens, the Waters and Forests Administration, local media, and shipping companies are having an impact on slowing the rosewood trade that has devastated Madagascar's rainforest parks, wildlife, and rural communities.


Scientists blast greenwashing by front groups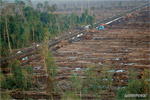 (10/27/2010) A group of prominent scientists has published an open letter challenging the objectivity of World Growth International, an NGO that claims to operate on behalf of the world's poor, and its leader Alan Oxley, a former trade diplomat who also chairs ITS Global, a marketing firm. The letter, published online in several forums, slams World Growth and ITS Global as a front groups for forestry companies. The scientists note that while the groups have not disclosed their sources of funding, they assert ITS receives funding from Sinar Mas, an Indonesian conglomerate that controls Asia Pulp & Paper (APP), a forest products brand, and Sinar Mas Agro Resources & Technology, a palm oil firm, among other companies.


The $1M bed: why Madagascar's rainforests are being destroyed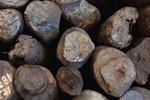 (10/26/2010) Consumer demand for rosewood furniture and musical instruments is driving illegal logging in Madagascar's national parks, endangering wildlife and undermining local community livelihoods, according to a new report from the Environmental Investigation Agency (EIA) and Global Witness. The report, based on more than a year of investigations, shows that Madagascar's valuable hardwoods—including ebony, pallisander, and rosewood—are being illegally harvested from rainforest parks and trafficked to Asia, Europe, and the United States. The vast majority of timber however ends up in China, where it is converted into luxury furniture.


Pictures: Indonesian New Guinea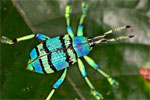 (10/25/2010) Indonesian New Guinea is one of the planet's last frontiers: rugged mountains and rainforests conceal untold numbers of species and hundreds of cultures. But these forests—especially in the province of West Papua—are increasingly under threat from logging, mining, and conversion to plantations. The cultural heritage of the region is also at risk due to programs designed to encourage migration from other parts of the archipelago and placate restive native Papuan populations with special autonomy payments.


Misleading claims from a palm oil lobbyist

(10/23/2010) In an editorial published October 9th in the New Straits Times ("Why does World Bank hate palm oil?"), Alan Oxley, a former Australian diplomat who now serves as a lobbyist for logging and plantation companies, makes erroneous claims in his case against the World Bank and the International Finance Corp (IFC) for establishing stronger social and environmental criteria for lending to palm oil companies. It is important to put Mr. Oxley's editorial in the context of his broader efforts to reduce protections for rural communities and the environment.


Corporations, conservation, and the green movement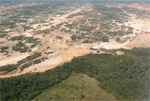 (10/21/2010) The image of rainforests being torn down by giant bulldozers, felled by chainsaw-wielding loggers, and torched by large-scale developers has never been more poignant. Corporations have today replaced small-scale farmers as the prime drivers of deforestation, a shift that has critical implications for conservation. Until recently deforestation has been driven mostly by poverty—poor people in developing countries clearing forests or depleting other natural resources as they struggle to feed their families. Government policies in the '60s, '70s, and '80s had a multiplier effect, subsidizing agricultural expansion through low-interest loans, infrastructure projects, and ambitious colonization schemes, especially in the Amazon and Indonesia. But over the past two decades, this has changed in many countries due to rural depopulation, a decline in state-sponsored development projects, the rise of globalized financial markets, and a worldwide commodity boom. Deforestation, overfishing, and other forms of environmental degradation are now primarily the result of corporations feeding demand from international consumers. While industrial actors exploit resources more efficiently and cause widespread environmental damage, they also are more sensitive to pressure from consumers and environmental groups. Thus in recent years, it has become easier—and more ethical—for green groups to go after corporations than after poor farmers.


Video: New carnivorous swamp beast discovered in Madagascar

(10/15/2010) Mongabay.com's Rhett Butler provides an update on the forest news for the week ending October 15, 2010.


Free availability of satellite imagery has boosted deforestation monitoring applications, but risk of data gap looms


(09/29/2010) In recent years there has been an explosion in the number of satellite-based monitoring applications and technologies, which is perhaps best exemplified in the eyes of the public by Google Earth, which allows anyone with a decent internet connection to view overhead images of nearly any place on Earth. But these new applications are also helping scientists more effectively monitor environmental change, including the fluctuations in polar sea ice, shifts in oceanic plankton, and deforestation. An important factor in the expanded use of satellite imagery has been the U.S. government's free Landsat Data Distribution Policy, which allows free or inexpensive access to data captured by Landsat satellites, which have been collected data on a regular basis since 1972. But the Landsat program is not presently operating at its full capacity, increasing the risk of a 'data gap' before a new system is in place in 2012.


Conserving nature with economics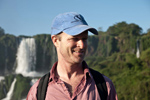 (09/29/2010) While many factors come into consideration when the fate of forests are being determined, economics often play a key role in land use decisions. When the perceived value of forest land is higher as cattle pasture, cropland, or plantation, then trees fall. But what happens when economic assumptions underlying these decisions are wrong? Forests, including the services they provide and the biodiversity they shelter, are lost in vain, much to the detriment of society and the planet. Working to avoid these costly outcomes is the Conservation Strategy Fund (CSF), a California-based nonprofit that trains conservationists to use economics and strategic thinking as assets to conserve natural ecosystems in countries around the globe. CSF runs training programs that help emerging conservation leaders build and strengthen parks, influence policies, and avert damage from infrastructure projects.


Asia Pulp & Paper fumbles response to deforestation allegations by Greenpeace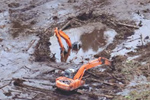 (09/28/2010) A new audit that seems to exonerate Asia Pulp & Paper from damaging logging practices in Indonesia was in fact conducted by the same people that are running its PR efforts, raising questions about the much maligned company's commitment to cleaning up its operations. The audit slams Greenpeace, the activist group that accused Asia Pulp & Paper (APP) of illegal and destructive logging in Sumatra in its July 2010 report, How Sinar Mas is Pulping the Planet. It runs through each of the claims laid out in the Greenpeace report, arguing some are speculative or improperly cited. But the audit doesn't actually deny that APP is clearing forests and peatlands for pulp plantations. In fact, the audit effectively confirms that the company is indeed engaged in conversion of 'deep' peat areas, but argues that this activity isn't illegal under Indonesian law.


Police in eastern Madagascar arrest foreign journalist investigating illegal timber trafficking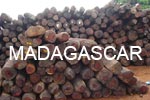 (09/17/2010) Authorities in eastern Madagascar arrested a foreign journalist investigating illegal rosewood trafficking. The arrest, which took place twelve days ago, comes as the central government claims to be cracking down on the illicit rosewood trade. The journalist, whose name and nationality is being withheld to protect his identity, had his camera equipment confiscated by the police in Maroantsetra, a town that is the gateway to Masoala National Park, where much of the rosewood logging is occurring. The police, accompanied by rosewood traffickers, forced the journalist to delete images of timber stockpiles from his camera. The journalist and his guide were then released.


As a tiny island nation makes a big sacrifice, will the rest of the world follow suit?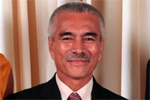 (09/15/2010) Kiribati, a small nation consisting of 33 Pacific island atolls, is forecast to be among the first countries swamped by rising sea levels. Nevertheless, the country recently made an astounding commitment: it closed over 150,000 square miles of its territory to fishing, an activity that accounts for nearly half the government's tax revenue. What moved the tiny country to take this monumental action? President Anote Tong, says Kiribati is sending a message to the world: 'We need to make sacrifices to provide a future for our children and grandchildren.'


Indigenous tribes, ranchers team to battle Amazon fires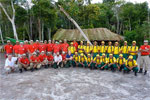 (09/14/2010) Facing the worst outbreak of forest fires in three years, cattle ranchers and indigenous tribesmen in the southern Amazon have teamed up to extinguish nearly two dozen blazes over the past three months, offering hope that new alliances between long-time adversaries could help keep deforestation rates in the Brazilian Amazon on a downward trajectory.


Peru's rainforest highway triggers surge in deforestation, according to new 3D forest mapping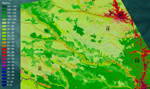 (09/06/2010) Scientists using a combination of satellite imagery, airborne-laser technology, and ground-based plot surveys to create three-dimensional high resolution carbon maps of the Amazon rainforest have documented a surge in emissions from deforestation and selective logging following the paving of the Trans-Oceanic Highway in Peru. The study, published this week in the early edition of the Proceedings of the National Academy of Sciences, reveals that selective logging and other forms of forest degradation in Peru account for nearly a third of emissions compared to deforestation alone.


Google Earth animation shows Brazilian plans to turn Amazon into 'series of stagnant reservoirs'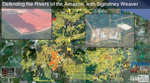 (08/30/2010) The decision last week by the Brazilian government to move forward on the $17 billion Belo Monte Dam on the Xingu river will set in motion a plan to build more than 100 dams across the Amazon basin, potentially turning tributaries of the world's largest river into 'an endless series of stagnant reservoirs', says a new short film released by Amazon Watch and International Rivers.


Logging may swamp Indonesian peatlands, destroy local sustainable sago industry

(08/16/2010) Industrial logging concessions on islands off the coast of Sumatra threaten to undermine a sustainable community industry that may hold to key to protecting Indonesia's carbon-dense, but increasingly endangered peatlands.


Orangutan populations collapse in pristine forest areas


(08/12/2010) Orangutan encounter rates have fallen six-fold in Borneo over the past 150 years, report researchers writing in the journal PLoS One. Erik Meijaard, an ecologist with People and Nature Consulting International, and colleagues compared present-day encounter rates with collection rates from naturalists working in the mid-19th Century. They found orangutans are much rarer today even in pristine forest areas. The results suggest hunting is taking a toll on orangutan populations.


Indonesian people-not international donors or orangutan conservationists-will determine the ultimate fate of Indonesia's forests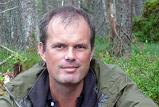 (07/29/2010) Many of the environmental issues facing Indonesia are embodied in the plight of the orangutan, the red ape that inhabits the islands of Borneo and Sumatra. Orangutan populations have plummeted over the past century, a result of hunting, habitat loss, the pet trade, and human-ape conflict. Accordingly, governments, charities, and concerned individuals have ploughed tens of millions of dollars into orangutan conservation, but have little to show in terms of slowing or reversing the decline. The same can be said about forest conservation in Indonesia: while massive amounts of money have been put toward protecting and sustainable using forests, the sum is dwarfed by the returns from converting forests into timber, rice, paper, and palm oil. So orangutans—and forests—continue to lose out to economic development, at least as conventionally pursued. Poor governance means that even when well-intentioned measures are in place, they are often undermined by corruption, apathy, or poorly-designed policies. So is there a future for Indonesia's red apes and their forest home? Erik Meijaard, an ecologist who has worked in Indonesia since 1993 and is considered a world authority on orangutan populations, is cautiously optimistic, although he sees no 'silver bullet' solutions.


How Greenpeace changes big business


(07/22/2010) Tropical deforestation claimed roughly 13 million hectares of forest per year during the first half of this decade, about the same rate of loss as the 1990s. But while the overall numbers have remained relatively constant, they mask a transition of great significance: a shift from poverty-driven to industry-driven deforestation and geographic consolidation of where deforestation occurs. These changes have important implications for efforts to protect the world's remaining tropical forests in that environmental groups now have identifiable targets that may be more responsive to pressure on environmental concerns than tens of millions of impoverished rural farmers. In other words, activists have more leverage than ever to impact corporate behavior as it relates to deforestation. A prime example of this power is evident in a string of successful Greenpeace campaigns, which have targeted some of the largest drivers of deforestation, including the palm oil industry in Indonesia and Malaysia and the soy and cattle industries in the Brazilian Amazon. The campaigns have shared a common approach: target large, conspicuous consumer-facing companies that sell in western markets.


Timber certification is not enough to save rainforests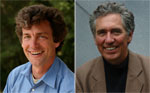 (06/02/2010) In the 1980s and 1990s pressure from activist groups led some of the world's largest forestry products companies and retailers to join forces with environmentalists to form the Forest Stewardship Council (FSC), a certification standard that aims to reduce the environmental impact of wood and paper production on natural forests. Despite initial skepticism on whether buyers would pay a premium for greener forest products, FSC quickly grew and by 2000 had become a standard in many markets, including Europe and the United States. Companies like Home Depot, Lowe's, and Ikea are today strong supporters of the FSC. But the FSC has not been without controversy. In recent years some activists have voiced concern about FSC standards as well as the credibility of auditors that certify timber operations. Among the initiative's supporters is the Rainforest Action Network (RAN), a group best known for its aggressive protest tactics. RAN says engagement with the FSC is better than the alternative: leaving the timber industry to devise its own sustainability standards.


New protected areas in Brazil contribute to major drop in Amazon deforestation rate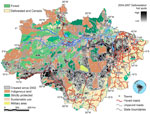 (06/01/2010) Protected areas in the Brazilian Amazon are proving highly effective in reducing forest loss in Earth's largest rainforest, reports a new study based on analysis of deforestation trends in and around indigenous territories, parks, military holdings, and sustainable use reserves. The research, published in the early edition of Proceedings of the National Academy of Sciences, finds that 37 percent of the recent decline in deforestation in the Brazilian Amazon can be attributed to newly established protected areas. Brazil designated some 709,000 square kilometers (274,000 sq mi) of Amazon forest — an area larger than the state of Texas — between 2002 and 2009 under its Amazon Protected Areas Program (ARPA). Meanwhile deforestation in the Brazilian Amazon fell by nearly three-quarters between 2004 and 2009.


Norway to provide Indonesia with $1 billion to protect rainforests

(05/19/2010) Norway will provide up to $1 billion to Indonesia to help reduce deforestation and forest degradation, reports The Jakarta Post.


Taking back the rainforest: Indians in Colombia govern 100,000 square miles of territory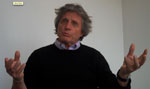 (05/10/2010) Indigenous groups in the Colombian Amazon have long suffered deprivations at the hands of outsiders. First came the diseases brought by the European Conquest, then came abuses under colonial rule. In modern times, some Amazonian communities were virtually enslaved by the debt-bondage system run by rubber traders: Indians could work their entire lives without ever escaping the cycle of debt. Later, periodic invasions by gold miners, oil companies, colonists, and illegal coca-growers took a heavy toll on remaining indigenous populations. Without title to their land, organization, or representation, indigenous Colombians in the Amazon seemed destined to be exploited and abused. But new hope would emerge in the 1980s, thanks partly to the efforts of Martin von Hildebrand, an ethnologist who would help indigenous Colombians eventually win control over 260,000 square kilometers (100,000 square miles) of Amazon rainforest—an area larger than the United Kingdom.


Brazil launches major push for sustainable palm oil in the Amazon


(05/07/2010) Brazilian President Lula da Silva on Thursday laid out plans to expand palm oil production in the Amazon while minimizing risk to Earth's largest rainforest. The plan, called the Program for Sustainable Production of Palm Oil (O Programa de Produção Sustentável de Óleo de Palma), will provide $60 million to promote cultivation of oil palm in abandoned and degraded agricultural areas, including long-ago deforested lands used for sugar cane and pasture. Brazilian officials claim up to 50 million hectares of such land exist in the country.


Can markets protect nature?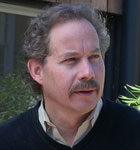 (05/03/2010) Over the past 30 years billions of dollars has been committed to global conservation efforts, yet forests continue to fall, largely a consequence of economic drivers, including surging global demand for food and fuel. With consumption expected to far outstrip population growth due to rising affluence in developing countries, there would seem to be little hope of slowing tropical forest loss. But some observers see new reason for optimism—chiefly a new push to make forests more valuable as living entities than chopped down for the production of timber, animal feed, biofuels, and meat. While are innumerable reasons for protecting forests—including aesthetic, cultural, spiritual, and moral—most land use decisions boil down to economics. Therefore creating economic incentives to maintaining forests is key to saving them. Leading the effort to develop markets ecosystem services is Forest Trends, a Washington D.C.-based NGO that also organizes the Katoomba group, a forum that brings together a wide variety of forest stakeholders, including the private sector, local communities, indigenous people, policymakers, international development institutions, funders, conservationists, and activists.


Depopulation may be harming the Amazon rainforest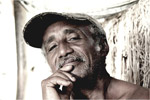 (03/31/2010) Urbanization may be having unexpected impacts in the Amazon rainforest by leaving forest areas vulnerable to exploitation by outsiders, report researchers writing in Conservation Letters. Conducting field surveys during the course of 10,000-kilometers of travel along remote Amazon rivers, Luke Parry of Lancaster University found that a sharp decrease in rural habitation has not been accompanied by a decline in harvesting of wildlife and forest resources, indicating that urban populations exact a heavy toll on distant forests through hunting, fishing, logging, and harvesting of non-timber forest products.


Nestle's palm oil debacle highlights current limitations of certification scheme


(03/26/2010) Last week Nestle, the world's largest food processor, was caught in a firestorm when it attempted to censor a Greenpeace campaign that targeted its use of palm oil sourced from a supplier accused of environmentally-damaging practices. The incident brought the increasingly raucous debate over palm oil into the spotlight and renewed questions over an industry-backed certification scheme that aims to improve the crop's environmental performance.


REDD may not provide sufficient incentive to developers over palm oil


(02/22/2010) In less than a generation oil palm cultivation has emerged as a leading form of land use in tropical forests, especially in Southeast Asia. Rising global demand for edible oils, coupled with the crop's high yield, has turned palm oil into an economic juggernaut, generating us$ 10 billion in exports for Indonesia and Malaysia, which account for 85 percent of palm oil production, alone. Today more than 40 countries - led by China, India, and Europe - import crude palm oil.


How to end Madagascar's logging crisis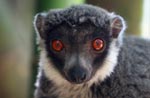 (02/10/2010) In the aftermath of a military coup last March, Madagascar's rainforests have been pillaged for precious hardwoods, including rosewood and ebonies. Tens of thousands of hectares have been affected, including some of the island's most biologically-diverse national parks: Marojejy, Masoala, and Makira. Illegal logging has also spurred the rise of a commercial bushmeat trade. Hunters are now slaughtering rare and gentle lemurs for restaurants.


Amazon rainforest will bear cost of biofuel policies in Brazil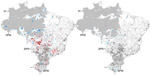 (02/08/2010) Business-as-usual agricultural expansion to meet biofuel production targets for 2020 will take a heavy toll on Brazil's Amazon rainforest in coming years, undermining the potential emissions savings of transitioning from fossil fuels to biofuels, warns a new paper published in the Proceedings of the National Academy of Sciences (PNAS). The research suggests that intensification of cattle ranching, combined with efforts to promote high-yielding oil crops like oil palm could lessen forecast greenhouse gas emissions from indirect land use in the region.


Google Earth boosts deforestation monitoring capabilities

(02/07/2010) Google has taken a step towards ramping up the deforestation monitoring capabilities the Google Earth Engine by contracting Massachusetts-based Clark Labs to develop an online version of its Land Change Modeler application.


The Amazongate fiasco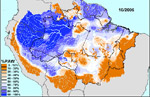 (02/03/2010) A claim published in the Sunday Times over the veracity of a statement published in an Intergovernmental Panel on Climate Change (IPCC) report may land the British newspaper in hot water. On Sunday, Jonathan Leake, Science & Environment Editor of the Sunday Times, accused the IPCC of making a "bogus rainforest claim" when it cited a report warning that up to 40 percent of the Amazon could be "drastically" affected by climate change. Climate change skeptics immediately seized on "Amazongate" as further evidence to discredit the IPCC just two weeks after it was found to be using shoddy glacier data in its 2007 climate assessment.


Stopping wildlife trafficking in Congo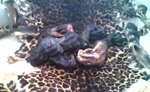 (02/01/2010) The bushmeat trade in the Congo basin has been widely publicized but poorly addressed. While fines and sentences exist for wildlife trafficking, they have traditionally been poorly enforced due to corruption, poor governance, and attentions focused on other priorities. Major traffickers, who tend to be rich and well-connected, trade with impunity, knowing that a well-placed bribe or a phone call can get them off with little more than a slap on a wrist. But the days of privilege may be drawing to a close in Republic of Congo thanks to the efforts of PALF [Projet d'Appui à l'Application de la Loi sur la Faune], a Brazzaville-based NGO which is working to build the capacity of Congolese authorities to enforce wildlife laws. In the process, PALF is helping root out corruption and raise awareness of the plight of the country's increasingly threatened wildlife, including forest elephants, big cats, chimps, and gorillas.



Page 1 | Page 2 | Page 3 | Page 4 | Page 5