News articles on reptiles

---
Mongabay.com news articles on reptiles in blog format. Updated regularly.





Uninhabited tropical island paradise seeks REDD funding to save it from loggers

(12/17/2009) Tetepare may be one of the last tropical island paradises left on earth. Headhunting and a mysterious illness drove its original inhabitants from the island two hundred years ago, making Tetepare today the largest uninhabited island in the tropical Pacific. The 120 square kilometer island (46 square miles), long untouched by industry or agriculture, is currently threatened by logging interests. However, the island is not without champions: in 2002 descendents of the original inhabitants of Tetepare formed the Tetepare Descendents Association (TDA) to preserve the island. Recently they have teamed up with the Solomon Islands Government and the Solomon Islands Community Conservation Partnership to develop financing through REDD.


Photo of new chameleon species discovered in Tanzania

(11/23/2009) Researchers have discovered a new species of chameleon in southern Tanzania.


Extinct goat was "similar to crocodiles"


(11/16/2009) It sounds like something out of Greek mythology: a half-goat, half-reptilian creature. But researchers have discovered that an extinct species of goat, the Balearic Island cave goat or Myotragus balearicus, survived in nutrient-poor Mediterranean islands by evolving reptilian-specific characteristics. The goat, much like crocodiles, was able to grow at flexible rates, stopping growth entirely when food was scant. This adaptation—never before seen in a mammal—allowed the species to survive for five million years before being driven to extinction only 3,000 years ago, likely by human hunters.


DNA uncovers nearly extinct Siamese crocodiles in captivity

(11/15/2009) The Critically Endangered Siamese crocodile, once believed to be extinct in the wild, received some uplifting news this week. DNA testing of 69 rescued crocodiles at Phnom Tama Wildlife Rescue Center (PTWRC) in Cambodia found 35 purebred Siamese crocodiles.


Reptiles underrepresented on the IUCN Red List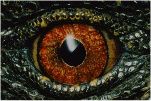 (11/04/2009) Currently there are an estimated nearly 9,000 reptiles in the world, while the International Union for Conservation of Nature (IUCN) Red List has assessed all of the world's described mammals, birds, and amphibians, reptiles have yet to be fully assessed, leaving herpetologists with an unclear picture of how reptiles are faring in the world. Currently, 1,677 reptiles have been assessed (less than 20 percent of the total number of reptile species known) with 293 added this year.


The Yangtze River may have lost another inhabitant: the Chinese paddlefish

(10/22/2009) In December of 2006 it was announced that the Yangtze River dolphin, commonly known as the baiji, had succumbed to extinction. The dolphin had survived on earth for 20 million years, but the species couldn't survive the combined onslaught of pollution, habitat loss, boat traffic, entanglement in fishing hooks, death from illegal electric fishing, and the construction of several massive dams. Now, another flagship species of the Yangtze River appears to have vanished.


Present day tropical plant families survived in warmer, wetter tropics 58 million years ago


(10/18/2009) Fifty eight million years ago the tropical rainforests of South America shared many similarities with today's Neotropical forests, according to research published in the Proceedings of the National Academy of Sciences. Looking at over 2,000 fossils in Colombia from one of the world's largest open pit coal mines, scientists were able to recreate for the first time the structure of a long vanished rainforest. One inhabited by a titanic snake, giant turtles, and crocodile-like reptiles.


Uganda to open its doors to big game hunters

(10/15/2009) Uganda, which suffered a 90 percent decline in large mammals during the 70s and 80s, has now lifted a decades-long ban on big game hunting, reports the AFP.


New killer snake invades Florida

(09/22/2009) A new invasive python in Florida may be worse than the species already causing ecological havoc across the Everglades, reports the Miami Herald.


Employing dogs to save endangered species and places, an interview with Megan Parker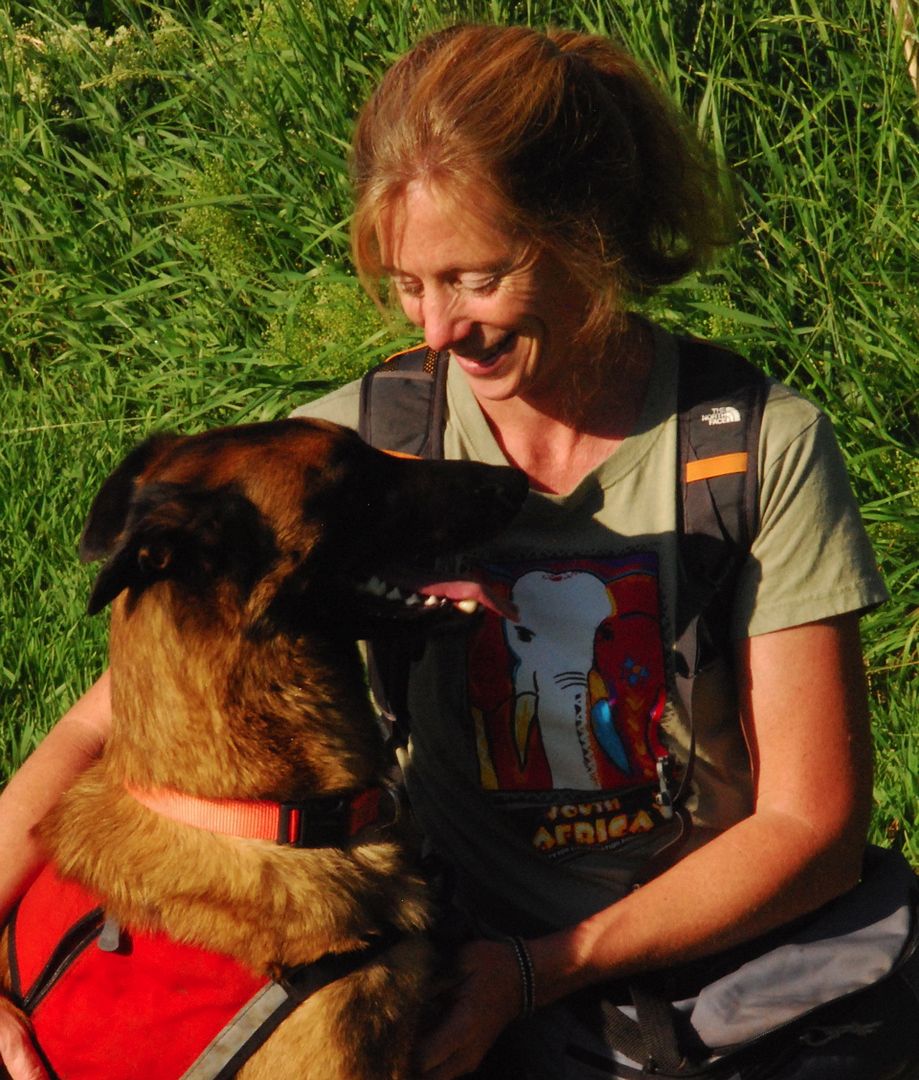 (09/21/2009) For millennia dogs have been helpers to humans: they have herded and protected livestock, pulled sleds, hunted game, led the blind, located people after disasters, and sniffed out drugs. Now a new occupation can be added: conservation aide. Working Dogs for Conservation (WDC) was begun by Megan Parker in 2000: the idea, to use dogs' impeccable scent capabilities for conservation initiatives, appears so logical and useful when Parker talks about it, one is surprised it took environmentalists so long to realize the potential of dogs.


Photos: new gecko discovered on bizarre and beautiful Socotra island



(09/10/2009) Lying in the Indian Ocean half way between Somalia and Yemen, the strange island archipelagos of Socotra offer a bewildering array of life found no where else on Earth. Thirty seven percent of its plant species, ninety percent of its reptiles, and ninety-five percent of its snail species are endemic. Now biologists can add a new species to this list. Italian researchers unraveled the mystery of a gecko named Hemidactylus inintellectus. Inintellectus translates to 'misunderstood', since the gecko, which is common on the island, was consistently confused with other species.


Could DNA barcodes help fight the commercial wildlife trade? [warning: graphic image]

(09/08/2009) Illegal wildlife traders around the world may have a new enemy: DNA barcodes. These short genetic sequences could aid police and customs officials around the world in tracking the origin of confiscated bushmeat and other wildlife products.


Critically-endangered turtle seen in the wild for the first time by scientists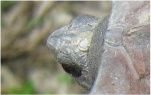 (09/03/2009) Scientists have stumbled on the Arakan forest turtle for the first time in the wild, according to a report by the Wildlife Conservation Society (WCS). One of the world's rarest turtles, the Arakan forest turtle was thought to be extinct for 86 years, before being discovered in an Asian food market in 1994. It has never before been observed in the wild by scientists. A team with WCS found five of the Critically Endangered turtles in a wildlife sanctuary in Myanmar (also known as Burma). The rarely-visited sanctuary was originally created to protect Asian elephants.


Gold mining threatens world's most infamous reptile, the Komodo dragon


(08/24/2009) A row has taken off in Indonesia over whether or not to allow gold mining near Komodo National Park, home to the infamous, venomous, and largest of all lizards, the Komodo dragon. Eight mines have currently been proposed, several have already begun exploratory work. Critics of the gold mines contend that the mining threatens the ecology of the park and the Komodo dragon, listed as Vulnerable by the IUCN.


50 of the world's most endangered crocodiles released into the wild in the Philippines

(08/18/2009) The wild population of the Critically Endangered Philippine crocodile Crocodylus mindorensis has just received a very welcome boost. Fifty crocodiles have been released into Dicatian Lake, Isabela Province on Luzon Island.


Photos: hundreds of new species discovered in Himalayan region, threatened by climate change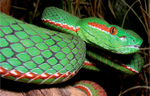 (08/10/2009) Scientists from a variety of organizations have found over 350 new species in the Eastern Himalayas, including a flying frog, the world's smallest deer, and a gecko which has walked the earth for 100-million-years, according to a new report by the World Wildlife Fund (WWF). The report, entitled Where World's Collide, warns that these rare biological treasures, as well as numerous other species, are threatened in the Eastern Himalayas by climate change.


Despite legal protection, Indian turtles are poached for restaurant trade

(08/10/2009) Despite being accorded the highest level of protection under Indian law, soft shell turtles are regularly trafficked in Kerala for the restaurant trade, report researchers writing in in the journal Tropical Conservation Science.


Photo: Scientists discover new species of Komodo dragon-like lizard

(07/21/2009) German researchers have discovered a new species of monitor lizard in Indonesia using DNA analysis and morphological characteristics. The species, Varanus lirungensis, is described in the Australian Journal of Zoology.


Florida announces python hunt following snake invasion

(07/16/2009) Florida has authorized a cull of Burmese pythons that have invaded the Everglades and other wetland areas, reports the Associated Press.


World's rarest tortoises stolen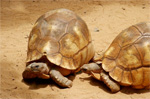 (06/08/2009) Four of the world's rarest tortoises have been stolen from a captive breeding program in Madagascar. The critically endangered animals were part of a group of 44 due for release by the Durrell Wildlife Conservation Trust and were being held in pre-release enclosures at a secret location. The Trust fears the stolen ploughshare tortoises are destined for Europe, USA or Asia where collectors will pay thousands of dollars for individuals due to the rarity of the species. It is estimated that only 500 adults remain in the wild and they are only found in Baly Bay national park, where the tortoises were taken from. After extensive investigations in the area arrests have been made but the tortoises are yet to be recovered.


Komodo dragons are venomous

(05/18/2009) The world's largest lizard relies on venom to weaken and immobilize its prey report researchers writing in Proceedings of the National Academy of Sciences. Until now it was believed that bacteria resident in the Komodo Dragon's mouth were the source of the reptile's toxicity.


Will the illegal trade of the critically endangered Philippine forest turtle lead to its extinction?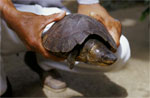 (05/04/2009) Endangered Species International (ESI) conducted ongoing monitoring at markets known to sell pets and wild animals in Manila, Philippines, to monitor the status of the trade of one of the most endangered turtle in the world: the Philippine forest turtle Siebenrockiella (Panayenemys) leytensis,. The critically endangered Philippine forest turtle is endemic to the Philippines, occurring only on one major island, Palawan, and its small satellite island, Dumaran.


New chameleon species named after carbon conservation pioneer

(04/21/2009) A newly discovered species of chameleon from Tanzania has been named after Dorjee Sun, CEO of Carbon Conservation, an outfit which seeks to make rainforest conservation profitable through a carbon market mechanism known as REDD for Reducing Emissions from Deforestation and Degradation.


Fisherman killed by two Komodo dragons

(03/24/2009) Mohamad Anwar, 32, was killed by two Komodo dragons after trespassing in Komodo National Park in order to gather fruit according to CNN.


Mama tree iguanas targeted by hunters as source of traditional medicine in Bolivia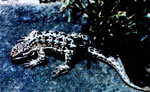 (03/23/2009) Harvesting of a Bolivian lizard for its purported healing powers is leading to its depletion, report researchers writing in Tropical Conservation Science. Erika De la Galvez Murillo and Luis F. Pacheco of the Universidad Mayor de San Andrés found that collection of the Andean Tree Iguana or "Jararank'o" (Liolaemus signifer), a lizard found on Bolivia's dry Altiplano, for use in traditional medicine reduced population by nearly half relative to unharvested sites. They note that the species may suffer increased mortality when dens are destroyed during harvesting since mother lizards — targeted by collectors for their size — care for their young.


Plastic garbage accounts for one-third of leatherback sea turtle mortalities

(03/17/2009) A new study in Marine Pollution Bulletin has confirmed that the world's largest sea turtle is succumbing in startling numbers to an environmental issue that receives little attention: plastic trash in the oceans.


Climate change could devastate lizards in the tropics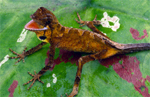 (03/04/2009) With help from data collected thirty years ago, scientists have discovered that tropical lizards may be particularly sensitive to a warming world. Researchers found that lizards in the tropics are more sensitive to higher temperatures than their relatives in cooler, yet more variable climates. "The least heat-tolerant lizards in the world are found at the lowest latitudes, in the tropical forests. I find that amazing," said Raymond Huey, lead author of a paper appearing in the March 4 Proceedings of the Royal Society B.


Box turtles in Asia imperiled by massive trade

(02/23/2009) Massive international trade in Southeast Asian Box Turtles has driven the species to near-extinction in parts of Indonesia, according to a new report by TRAFFIC, the wildlife trade monitoring network.


Photos of '100-foot monster snake' surface

(02/20/2009) A photo of '100-foot monster snake' that has surfaced on the Internet and is certainly fake has stirred up a lot of interest in recent days, reports the Telegraph Online.


Little-known flatback sea turtle receives extra attention at symposium in Australia


(02/17/2009) Beginning today in Brisbane, Australia, the 29th annual Symposium on Sea Turtle Biology and Conservation will feature the flatback sea turtle, native to Australia and probably the least-studied of the marine turtle species. For a hundred years biologists debated as to how closely the flatback marine turtle was related to the green sea turtle. Several unique attributes of the flatback came to the forefront. The name 'flatback' describes the turtle's distinct flattened carapace. The species also lays the largest eggs of any sea turtles, proportional to their size. However, perhaps most distinctly the flatback is the only marine turtle to call one nation home. The flatback forages, mates, and lays eggs along Australia's coats; its penchant for swimming, rather than riding oceanic currents, keeps it from migrating across oceans as other turtle do.


World's largest snake discovered: prehistoric serpent was twice the size of an anaconda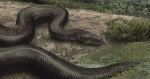 (02/04/2009) Paleontologists have recently uncovered the world's largest snake announces a paper in Nature. Measuring an astonishing 42 to 45 feet, the Titanoboa cerrejonensis makes the anaconda look diminutive. In fact the prehistoric serpent even makes once-ridiculous horror movie snakes appear conservative. "Truly enormous snakes really spark people's imagination, but reality has exceeded the fantasies of Hollywood," said Jonathan Bloch, one of the leaders of the party that discovered the prehistoric serpent. "The snake that tried to eat Jennifer Lopez in the movie Anaconda is not as big as the one we found."


Saving leatherback turtles in South America's smallest country, Suriname: An interview with Liz McHuron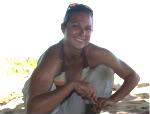 (01/27/2009) After a year studying marine biology at Moss Landing Marine Labs, Liz McHuron headed off to the little-known nation of Suriname to monitor leatherback sea turtles. Her responsibilities included implementing a conservation strategy for a particular beach, moving leatherback nests in danger of flooding, and educating volunteer workers on the biology, behavior, and conservation efforts of the world's largest, and most unique, marine turtle. I visited McHuron during her time at the beach of Galibi in Suriname; she proved to be the sort of scientist who refused to be deterred: breathtaking humidity or downpours, fer-de-lances on the beach or jaguars, Liz was always on the move, always working to aid the critically-endangered leatherbacks while studying them with the thoroughness inherit in a born scientist.


Newly discovered pink iguana sheds light on Galapagos evolution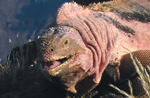 (01/06/2009) A newly identified, but already endangered species of pink land iguana may provide evidence of the lizard's evolution on the Galápagos Islands, report researchers writing in the Proceedings of the National Academy of Sciences.


17 new reptile and amphibian species discovered in Tanzania


(01/04/2009) 17 previously unknown species of reptiles and amphibians have been discovered in the rainforests of eastern Tanzania, report Italian and Tanzanian scientists. Conducting surveys of the 'virtually unexplored' forests of the South Nguru Mountains between 2004 and 2006, Michele Menegon of the Natural Science Museum of Trento in Italy and colleagues recorded 92 species of 'herps', of which 17 had never before been documented. The new species — which include chameleons, tree frogs, and snakes, among others — are believed to be endemic to the region.


Photos of new species discovered in the Greater Mekong

(12/15/2008) More than 1,000 previously unknown species have been discovered in the Greater Mekong, a region comprising Cambodia, Laos, Myanmar (Burma), Thailand, Vietnam and the Yunnan Province of China, in the past decade, according to a new report from WWF.


Mosques Support Sea Turtle Conservation in Malaysia

(11/17/2008) This week almost 500 mosques around the Malaysian state of Terengganu will present sermons on turtle conservation, reported the New Strait Times.


Rare rhino rat snake hatches in London zoo

(11/13/2008) With its characteristic horn, the endangered rhino rat snake has been bred in a European zoo for the first time.


New gecko species discovered

(11/08/2008) A previously unknown species of gecko has been discovered in the South Pacific by French scientists, reports the Associated Press.


Two new species of gecko discovered in Australia

(10/31/2008) Two species of gecko have been discovered in the southern deserts of Western Australia and South Australia, report researchers from the Western Australian Museum.


Deer enhance biodiversity of reptiles and amphibians in forest areas

(10/21/2008) The presence of deer affects the number of reptiles, amphibians and insects found in forest areas, suggests a new study by researchers at Ohio State University and National Park Service. A higher abundance of deer is associated with greater biodiversity.


Thousands of endangered sea turtles killed as fishing bycatch in Mexico

(10/15/2008) Thousands of endangered loggerhead sea turtles are being killed as bycatch in the Mexican fishing industry, reports a new study published in the journal Endangered Species Research.


Unknown but critically endangered iguana species discovered in Fiji

(09/19/2008) Researchers have discovered a third species of iguana in the Fiji. It is believed to be critically endangered, with a population of a "few hundred".


Photo: commonly-kept gecko was thought to be extinct in the wild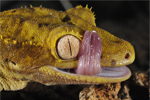 (09/04/2008) The Crested Gecko is endemic to South Province, New Caledonia in the South Pacific. While the species is widely kept in the pet trade, the species was long believed extinct in the wild until it was rediscovered in 1994. It is now known to have three distinct populations and its conservation status is currently being evaluated by the IUCN. Trade in wild-caught individuals is presently banned.


Komodo dragon conservation efforts prove controversial in Indonesia

(08/25/2008) Efforts to conserve the world's largest lizard — the Komodo dragon — are proving controversial, and potentially dangerous to villagers, reports the Wall Street Journal.


Photo: World's oldest Fly River Turtle turns 50

(07/31/2008) Last Saturday "Freddy", a Fly River Turtle, turned 50. He is the oldest known individual of his species.


Cane toads are killing crocodiles in Australia

(07/30/2008) The cane toad has been a scourge to Australian wildlife for decades. An invasive species, the cane toad competes with local endemic frog species and due to its high toxicity kills any predator who preys on it, including snakes, raptors, lizards, and the carnivorous marsupial, northern quoll. New research has uncovered another victim of the toad. The freshwater crocodile has suffered massive population declines due to consuming the irascible toad.


Volunteering with Leatherback Sea Turtles in Galibi, Suriname

(07/08/2008) The northern coast of Suriname is one of the best places in the world to view the largest turtle, the marine Leatherback. Watching the turtle rise out of the tides onto the beach gives one the sense of meeting something ancient, rare, and more sea-monster than marine turtle. Yet, if I call it a sea-monster, I do not mean that it is frightening or ugly: far from it. But it is mysterious, terrible, and wondrous.


Chameleon has shortest life span of any four-legged animal

(06/30/2008) A newly discovered species of chameleon lives a cicada-like existence, spending the bulk of its short year-long life in its egg, report researchers writing in journal Proceedings of the National Academy of Sciences (PNAS).


Marauding kangaroos may drive extinction of earless dragons in Australia

(05/21/2008) A plague of kangaroos overgrazing sensitive grasslands near Australia's capital city Canberra is jeopardizing habitat critical for the survival of endangered species including the golden sun moth (Synemon plana) and the grassland earless dragon (Tympanocryptis pinguicolla), one of the world's rarest lizards, according to German and Australian. Culling the kangaroos may be the only option for saving some of these grassland species from extinction.


Geriatric turtle sex only hope for world's rarest reptile

(05/21/2008) With only four individuals of the Yangtze giant softshell turtle left on Earth—one in the wild and three in captivity—conservationists have launched a desperate attempt to save the species from extinction.



Page 1 | Page 2 | Page 3 | Page 4 | Page 5 | Page 6