News articles on reforestation

---
Mongabay.com news articles on reforestation in blog format. Updated regularly.





Africa calls for "full-range" of bio-carbon as climate solution

(12/10/2008) A coalition of 26 African countries is calling for the inclusion of carbon credits generated through afforestation, reforestation, agroforestry, reduced soil tillage, and sustainable agricultural practices in future climate agreements.


Macedonians plant six million trees—in one day

(12/10/2008) While the world meets in Poznan, Poland to discuss actions related to global warming, the small Republic of Macedonia has already achieved an impressive goal. On November 19th, thousands of Macedonians took part in planting trees in a massive reforestation effort. Altogether they planted six million trees: three trees for every citizen of the country.


Indigenous people win voice in climate negotiations

(12/10/2008) Negotiators at U.N. climate conference have struck a deal to give forest-dependent people a voice in determining the role forest conservation will play future agreements to reduce greenhouse gas emissions, reports the Associated Press (AP). The agreement clears a key obstacle that had been blocking progress on reducing emissions from deforestation and degradation (REDD), a mechanism that would compensate tropical countries for protecting their forest cover.


Salvage logging offers hope for forests, communities devastated by industrial logging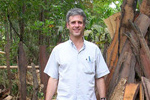 (12/04/2008) As currently practiced, logging is responsible for large-scale destruction of tropical forests. Logging roads cut deep into pristine rainforests, opening up once remote areas to colonization, subsistence and industrial agriculture, wildlife exploitation, and other forms of development. Timber extraction thins the canopy, damages undergrowth, and tears up soils, reducing biodiversity and leaving forests more vulnerable to fire. Even selective logging is damaging. Nevertheless demand for wood products continues to grow. China is expected to import more than 100 million cubic meters of industrial roundwood by 2010, much of which will go into finished products shipped off to Europe and the United States. As much as 60 percent of this is illicitly sourced. Meanwhile in Brazil domestic hunger for timber is fueling widespread illegal logging of the Amazon rainforest. Armed standoffs between environmental police and people employed by unlicensed operators are increasingly common. Tropical Salvage, a Portland, Oregon-based producer of wood products, is avoiding these issues altogether by taking a different approach to meet demand for products made from high-quality tropical hardwoods. The company salvages wood discarded from building sites, unearthed from mudslides and volcanic sites, and dredged from rivers in Indonesia and turns it into premium wood products. In the process, Tropical Salvage is putting formers loggers to work and supporting a conservation, education and reforestation project on Java.


Brazil to cut Amazon deforestation by 70% to fight global warming

(12/01/2008) Brazil will aim to cut its deforestation rate by 70 percent by 2018 under its plan to reduce emissions from forest clearing, Environment Minister Carlos Minc.


Rural depopulation to have biodiversity impacts

(12/01/2008) Urbanization -- and accompanying rural abandonment -- may have profound implications for global biodiversity and therefore should factor into conservation planning, argue researchers writing in the December issue of Tropical Conservation Science.


Brazil moves to protect and restore endangered Atlantic rainforest

(11/22/2008) Brazilian president Luiz Inacio Lula da Silva has signed a decree to protect and restore critically endangered rainforest along the country's Atlantic coast, reports the Associated Press.


Breakthrough may enable reforestation using mahogany

(10/16/2008) Brazilian researchers are closer to developing a way to establish large-scale mahogany plantations, reports the ITTO in its bi-monthly update. Scientists at the Federal Rural University of Amazonia (UFRA) have found that planting a matrix of mahogany with cedar reduces the incidence of the Hypsipyla grandella caterpillar, a chief pest of mahogany that has doomed previous attempts to reforest with the valuable hardwood species.


Ecuador's Choco under siege, but hope remains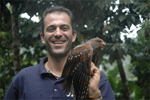 (10/09/2008) The Chocó, a region of humid tropical forest in western Colombia and northwestern Ecuador, is one of the world's biodiversity hotspots with high levels of endemic species but large-scale habitat loss. The situation is particularly dire in Ecuador where more than 90 percent of the Chocó has been cleared for agriculture. But hope is not lost. A dedicated team of researchers is working with local communities to ensure that Chocó will be around for future generations.


Brazil plans to cut Amazon deforestation to zero by 2015

(09/26/2008) Brazil aims to cut net deforestation to zero by 2015 according to a plan that will be released by the government next week.


Regrowing the Amazon rainforest will require help from bats and birds

(09/15/2008) As large tracts of Amazon rainforest are degraded by industrial logging and cleared for cattle pasture and agriculture, other deforested areas are abandoned and being reclaimed by forest. Understanding this recolonization of degraded forest lands by pioneer species will critical to efforts to rehabilitate restore forests around the world.


STRI goes carbon neutral as Panama indigenous community to see carbon payments from forest conservation

(08/21/2008) The Smithsonian Tropical Research Institute (STRI), the Panama-based branch of the Smithsonian Institution, will offset its carbon dioxide emissions by working with an indigenous community to conserve forests and reforest degraded lands with native tree species. The agreement was announced Sunday, August 17, 2008.


Brazil to establish oil palm plantations on degraded Amazon rainforest lands

(08/20/2008) Brazil will allow the establishment of oil palm plantations on degraded lands in the Amazon rainforest under a agreement signed between Brazil's ministers of agriculture and the environment, reports Folha de S. Paulo.


Mangrove species flourishes in the United Arab Emirates after a century of local extinction

(08/20/2008) A long-absent mangrove species is flowering again in the United Arab Emirates a hundred years since its disappearance. Seeds of the rhizophora mucronata were brought from Pakistan and planted along the coast. The project was a joint venture between the United Arab Emirate's (UAE) Department of President's Affairs and the Environment Agency-Abu Dhabi.


Adaptation to climate change will be difficult for Madagascar

(07/29/2008) Madagascar's high levels of endemism coupled with its extensive loss and degradation of ecosystems leave its species particularly vulnerable to climate change. A new paper evaluates these risks and sets forth conservation priorities to best maintain the ecological resilience of the island nation.


How to replant a mangrove forest: local, low-cost initiatives prove most successful

(07/23/2008) Mangrove replanting and rehabilitation has become a widespread and important environmental initiative worldwide. Mangrove forests play key ecological roles, including sustaining fish populations and other wildlife, preventing erosion along coastlines, and acting as an overall carbon sink. Furthermore, mangroves have received attention lately for their role in providing an effective buffer against typhoons. In light of the many replanting initiatives now occurring, researchers J.H. Primavera and J.M.A. Esteban conducted a study of the overall effectiveness of different mangrove rehabilitation schemes. Their findings show that small, local, and generally cheaper initiatives have a higher success rate over large costly government and international programs.


Reforestation a growing, but complicated, initiative

(06/12/2008) As the rate of deforestation continues apace — 13 million hectares per year in a global basis — several countries have begun to look at reforesting degraded areas to aid suffering biodiversity, indigenous groups, and small local economies. However most of the interest and activity surrounding reforestation is as a tool to mitigate climate change. A new program just launched by the Nature Conservancy and several local partners plans to plant a billion trees in the fragmented Atlantic Forest of Brazil. The United Nations Environmental Program has already planted over two billion trees worldwide and plans to plant five billion more. China has planted billions more. However effective reforestation is not proving as easy as simply planting trees and waiting for them to grow, in fact, sometimes it may be best to leave the whole process to nature.


Rare golden primates help speed recovery of endangered Brazilian forest

(06/09/2008) The endangered golden lion tamarin — a flagship species for conservation efforts in Brazil's highly threatened Atlantic Forest or Mata Atlantica — plays an important role in seed dispersal, thereby helping forest regeneration, according to research published in the June issue of the open access e-journal Tropical conservation Science.


2 billion trees planted in 18 months

(05/13/2008) A campaign to plant one billion trees has planted more than 2 billion trees in just 18 months and now aims for seven billion, according to the UN Environment Programme, one of the backers of the initiative.


Rainforest recovery after deforestation can be enhanced by artificial bat houses

(04/23/2008) "Bat boxes" could help in the recovery of tropical rainforest after deforestation, reports research described in New Scientist Magazine.


A billion trees to be planted in Brazil's Atlantic Forest over the next 7 years

(04/22/2008) A billion trees to be planted in the Atlantic Forest over the next seven years. The Nature Conservancy has begun a program to plant a billion trees in Brazil's dwindled Atlantic Forest. The Atlantic Forest used to cover Brazil's long coast, but today only seven percent of the forest remains. Both the megacities of Sao Paulo (the world's fifth largest city) and Rio de Janeiro have emerged and grown in what used to be tropical forest. Yet, the forest remaining retains an incredible bio-diversity much of it endemic.


Regrowing the rainforest

(03/30/2008) Half a century after most of Costa Rica's rainforests were cut down, researchers from the Boyce Thompson Institute took on a project that many thought was impossible - restoring a tropical rainforest ecosystem.


Rwanda launches reforestation project to protect chimps, drive ecotourism

(03/17/2008) conservationists in Rwanda have launched an ambitious reforestation project that aims to create a forest corridor to link an isolated group of chimpanzees to larger areas of habitat in Nyungwe National Park. The initiative, called the Rwandan National conservation Park, is backed by the Rwandan government, the Great Ape Trust of Iowa, and Earthpark, a group seeking to build an indoor rainforest in the U.S. Midwest.


New rule grants rainforest to mining firms in Indonesia for $80/acre

(03/10/2008) A new Indonesian rule will grant concessions to mining companies operating in rainforests for as little as $200 per hectare ($80/acre) according to Mining Advocacy Network, a conservation group.


Peru to replant 10 million hectares of forest

(01/02/2008) Peru plans to reforest more than 10 million hectares of logged and degraded forest over the next 10 years according to the country's National Institute of Natural Resources (INRENA). The government hopes the moves will reduce pressure on native forests and bolster the plantation forest industry.


10% of global CO2 emissions result from swamp destruction

(12/10/2007) More than 10 percent of annual carbon dioxide emissions result from the degradation and destruction of peat swamps, reports the first comprehensive global assessment on the links between peatland degradation and climate change.


Dutch bank arranges carbon-conservation deal in the Amazon rainforest

(11/27/2007) Dutch bank Rabobank will launch the first-ever carbon credits project in the Xingu region of the Brazilian Amazon, reports The Financial Times.


Large-scale agriculture 'compromises' forest's ability to recover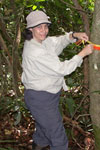 (11/19/2007) As deforestation of tropical forests continues unhindered, one of the future hopes for these damaged ecosystems is regeneration in secondary forests. Some areas that were once slash-and-burned for cattle ranching or subsistence agriculture have been abandoned, allowing scientists to study the possibility of recovery in the rainforest. If anyone has a clear idea of the potential of secondary forests it is Robin L. Chazdon. Dr. Chazdon, a full professor of Ecology and Evolutionary Biology at the University of Connecticut, has been studying the regeneration of secondary forest for over twenty-five years. She has published over 50 papers on tropical ecology, currently she serves as an active member of the Biotropica editorial board and is a member of the Bosques Project, which measures secondary forest recovery in Northern Costa Rica.


World Bank offers $300M for forest conservation, emissions reductions

(10/15/2007) Tropical forest countries will be eligible for payments for preventing deforestation under a program unveiled last week by the World Bank.


Forests reduce flooding

(10/04/2007) While conventional wisdom holds that forests help buffer against catastrophic flooding, there has been little evidence to support such notions. A 2005 report by the Food and Agricultural Organization of the United Nations (FAO) and the Center for International Forestry Research (CIFOR) cited this lack of evidence and argued that flood mitigation efforts though forest preservation could not be justified on economic grounds. Now, a new study, published in the journal Global Change Biology, suggests that forests do impact the occurrence and severity of destructive flooding. A prominent researcher is already calling the new work a "landmark study" in support of forest conservation.


Carbon for forests will help Aceh recover from war, tsunami

(09/18/2007) Carbon credits through forest conservation will play an important role in Aceh's recovery from decades of civil war and the devastating 2004 tsunami, which left more than 167,000 people dead and 500,000 homeless in the Indonesia province, said Aceh governor Irwandi Jusuf in meeting in San Francisco.


Do Costa Rica's payments for environmental services work?

(09/17/2007) While Costa Rica is now known as a world leader for conservation policies and ecotourism, the Central American country had some of the world's highest deforestation rates prior to establishing its reputation. Clearing for cattle pasture and agriculture destroyed much of the country's biodiverse rainforests in the 1960s and 1970s.


Australia puts $100M toward protecting forest in Borneo

(09/09/2007) Australian and Indonesian ministers signed a AU$100 million ($82M) deal to protect highly threatened forests on the island of Borneo, according to the Sydney Morning Herald. Funds will go towards conservation and rehabilitation of degraded forests and peatlands.


World's first sustainable tuna fishery certified

(09/09/2007) The world's first certified sustainable tuna fishery was announced today, a move that could help save one of the world's most valuable fish -- and the fishing industry that relies on it -- from extinction.


Indonesia misses reforestation target for 2007

(09/09/2007) Indonesia has missed its forest rehabilitation target by a wide margin due to lack of funds, reports the Jakarta Post.


Tree resprouting offers hope in former pastures of Brazil's cerrado

(09/06/2007) Deforested landscapes in the Brazilian cerrado show hopeful signs of recovery even after long periods of intensive use, reports a study published in the journal Biotropica. Analyzing the natural reestablishment of native trees in former pastureland located in the dry woodlands of the Brazilian cerrado, a team of researchers found that while species richness was lower in older pasture, density and composition of regenerating trees did not change with pasture age.


Can remittances and globalization help the environment?

(09/05/2007) Globalization and other economic trends appear to be helping the degraded forests of El Salvador recover, reports new research that evaluated the impact of global trade, land policy changes, and remittances on forest cover. The study, by Susanna B. Hecht of University of California at Los Angeles and Sassan S. Saatchi of the California Institute of Technology, used socioeconomic data, land-use surveys, and satellite imagery to document significant increases in the area of El Salvador covered by both light woodlands and forest since peace accords were signed in the warn-torn country in 1992.


"Virgin" rain forests of Costa Rica a misnomer

(07/25/2007) Radiocarbon dating of montane forest soils in Costa Rica uncovered evidence of charcoal that shows its otherwise "virgin" tropical forests are less than 200 years old. The findings, published in the journal Biotropica, have implications for the re-establishment of rain forests after clearing.


Coffee plantations may preserve tropical bird species

(06/18/2007) Agricultural areas offer opportunities for conservation in deforested landscapes in the tropics, reports a study published in the April 2007 issue of the journal conservation Biology by Stanford University biologists.


Can cattle ranchers and soy farmers save the Amazon?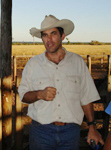 (06/06/2007) John Cain Carter, a Texas rancher who moved to the heart of the Amazon 11 years ago and founded what is perhaps the most innovative organization working in the Amazon, Alianca da Terra, believes the only way to save the Amazon is through the market. Carter says that by giving producers incentives to reduce their impact on the forest, the market can succeed where conservation efforts have failed. What is most remarkable about Alianca's system is that it has the potential to be applied to any commodity anywhere in the world. That means palm oil in Borneo could be certified just as easily as sugar cane in Brazil or sheep in New Zealand. By addressing the supply chain, tracing agricultural products back to the specific fields where they were produced, the system offers perhaps the best market-based solution to combating deforestation. Combining these approaches with large-scale land conservation and scientific research offers what may be the best hope for saving the Amazon.


Globalization could save the Amazon rainforest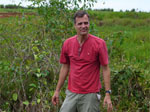 (06/03/2007) The Amazon basin is home to the world's largest rainforest, an ecosystem that supports perhaps 30 percent of the world's terrestrial species, stores vast amounts of carbon, and exerts considerable influence on global weather patterns and climate. Few would dispute that it is one of the planet's most important landscapes. Despite its scale, the Amazon is also one of the fastest changing ecosystems, largely as a result of human activities, including deforestation, forest fires, and, increasingly, climate change. Few people understand these impacts better than Dr. Daniel Nepstad, one of the world's foremost experts on the Amazon rainforest. Now head of the Woods Hole Research Center's Amazon program in Belem, Brazil, Nepstad has spent more than 23 years in the Amazon, studying subjects ranging from forest fires and forest management policy to sustainable development. Nepstad says the Amazon is presently at a point unlike any he's ever seen, one where there are unparalleled risks and opportunities. While he's hopeful about some of the trends, he knows the Amazon faces difficult and immediate challenges.


Malaysia will reforest 4000 ha of forest in Borneo

(05/07/2007) Malaysia plans to rehabilitate 4000 hectares (10,000 acres) of damaged forest is Sabah state, on the island of Borneo, reports the Associated Press. The environmental restoration and management plan for the Ulu Semaga-Malua forests will cost $58 million.


Indonesia will plant 2 billion trees in 2007

(05/07/2007) Indonesia plans to rehabilitate 59.2 million hectares (146 million acres) of damaged forest throughout Indonesia, according to Malam Sambat Kaban, Indonesia's Forestry Minister.


U.S. could offset 20% of emissions through reforestation of marginal lands



(05/03/2007) Reforesting marginal agricultural land could significantly slow the increase of carbon in the atmosphere reports a new study based on NASA data, though it would be no magic bullet in fighting global warming since temperate forests have been shown to increase regional temperatures by absorbing more sunlight. Still, reforestation has the potential to offer other ancillary benefits including watershed services and erosion control.


Madagascar' forests are recovering



(05/02/2007) Some of Madagascar's most biologically rich forests appear to be recovering according to research published in the open-access journal PLoS ONE. The study also offers new insight in the forces behind deforestation and the social context of reforestation efforts.


Could global deforestation fight climate change?


(04/09/2007) While many climate change mitigation schemes rely on reforestation schemes to sequester carbon dioxide from the atmosphere, those located in temperate regions may actually be warming the planet, worsening global change, reports a new study published in the April 9-13 online edition of the Proceedings of the National Academy of Sciences. Surprisingly, the research suggests that global-scale deforestation would produce a net cooling effect, but that forest preservation efforts and reforestation in the tropics is more effective in cooling the planet.


Australia puts $200M toward rainforest conservation


(03/30/2007) Australia has committed A$200m ($160m) to global forest conservation efforts to help fight illegal logging and slow global warming. The fund is one of the largest ever established by a government for reducing tropical deforestation. The new fund, known as the Global Initiative on Forests and Climate, aims to cut deforestation rates and promote reforestation schemes.


Billion Tree Campaign gets pledges totaling 562M trees since January

(03/06/2007) The UN Environment Programme (UNEP) announced that its 'Billion Tree Campaign' has so-far achieved commitments to plant 562,769,095 trees, following a pledge of 250 million trees by the Ministry of Environment and Natural Resources of Mexico.


Lavender and symbiotic fungi key to Cypress reforestation in Morocco

(01/20/2007) Cypress reforestation efforts are unsuccessful without dual cultivation with lavender or mycorrhizal fungi, according to researchers studying replanting programs in Morocco.


Billion tree campaign launched in Nairobi

(11/13/2006) The UN Environment Programme (UNEP) has launched a campaign to plant a billion trees within a year. The campaign was announced last week at the United Nations Climate Change Conference in Nairobi, Kenya.



Page 1 | Page 2 | Page 3 | Page 4