News articles on redd

---
Mongabay.com news articles on redd in blog format. Updated regularly.





Forest Governance Measuring Tools within Collaborative Governance of Tropical Landscapes: Book Review

(04/19/2011) Conservation projects at the landscape level in the tropics often require collaborative governance because there are many factors that may be involved with conserving and enhancing the ecosystem services with a landscape-based project. Yet as eloquently described in Collaborative Governance of Tropical Landscapes, significant issues remain in designing and implementing effective collaborative governance models for tropical landscapes.


Tropical countries aim for global forest pact

(04/18/2011) Representatives from more than 30 countries are expected to hammer out a formal agreement for future discussions on forest and climate issues when they meet next month in the Republic of Congo, reports the Wildlife Conservation Society (WCS).


Study calls for REDD+ money to boost yields in West Africa using agrochemicals

(04/10/2011) Small-scale agriculture 𔃐 including cocoa, cassava, and oil palm farming 𔃐 has driven large-scale conversion West Africa tropical forests, reports new research published in the journal Environmental Management.


Greenpeace says McKinsey's REDD+ work could encourage deforestation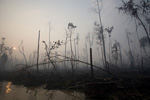 (04/07/2011) One of the world's top consultancies, McKinsey & Co., is providing advice to governments developing 'Reducing Emissions from Deforestation and Degradation' (REDD+) programs that could increase risks to tropical forests, claims a new report published by Greenpeace. The report, Bad Influence – how McKinsey-inspired plans lead to rainforest destruction, says that McKinsey's REDD+ cost curve and baseline scenarios are being used to justify expansion of industrial capacity in Indonesia, Papua New Guinea, Democratic Republic of Congo, and Guyana.


Vanishing mangroves are carbon sequestration powerhouses

(04/05/2011) Mangroves may be the world's most carbon rich forests, according to a new study in Nature Geoscience. Measuring the carbon stored in 25 mangrove forests in the Indo-Pacific region, researchers found that mangroves forests stored up to four times as much carbon as other tropical forests, including rainforests. "Mangroves have long been known as extremely productive ecosystems that cycle carbon quickly, but until now there had been no estimate of how much carbon resides in these systems. That's essential information because when land-use change occurs, much of that standing carbon stock can be released to the atmosphere," explains co-author Daniel Donato, a postdoctoral research ecologist at the Pacific Southwest Research Station in Hilo, Hawaii.


New World Growth report contains 'false and misleading' information


(03/31/2011) A new report from World Growth International, a lobby group for industrial forestry interests, contains 'false and misleading' information on the economic impact of reducing Indonesia's deforestation rate, says an Indonesian environmental group. The report, released today, claims that reducing deforestation in Indonesia will cost the country 3.5 million jobs annually by slowing expansion in the forestry sector.


Involving communities in forest governance boosts biodiversity, local income

(03/24/2011) Involving local communities in the governance of forest resources boosts economic returns and biodiversity relative to areas where locals have little participation, report researchers writing in Science. The findings have implications for efforts to protect and sustainably manage forests under the reducing emissions from deforestation and degradation (REDD) mechanism.


What is the current status of REDD+?


(03/23/2011) The Reducing Emissions from Deforestation and Degradation (REDD) mechanism is supposed to be the great hope for saving the world's forests. Advocates say REDD — now known as REDD+ — could finally create financial incentives for keeping forests standing instead of chopping them down for timber, pulp and paper, cattle, palm oil, and rubber. At the same time, REDD could generate benefits for the rural poor, while safeguarding biodiversity and other ecosystem services. But the devil is in the details. Ensuring that REDD is properly designed, funded, and implemented means that progress has been slower than some supporters have hoped. A poorly designed REDD may be worse than no REDD at all. So where does that leave REDD now? Mongabay asked John-O Niles, the Director of the Tropical Forest Group, for his thoughts on the current status of REDD policy.


PUMA goes carbon neutral by protecting lions in Kenya

(03/23/2011) PUMA, the sporting goods brand, and its parent company PPR will offset their 2010 carbon dioxide emissions by purchasing carbon credits generated through conservation of wildlife habitat in Kenya.


Open source forest accounting methodology for REDD projects developed

(03/17/2011) Avoided Deforestation Partners, a forest conservation group, has coordinated the development of an "open source" forest carbon accounting methodology that could help speed projects aiming to reduce greenhouse gas emissions from deforestation and degradation. The group says the new protocols could substantially reduce the cost of establishing forest carbon conservation projects under the REDD mechanism. Carbon accounting and methodology costs can easily top $100,000, making it difficult for small projects to win certification.


Regulators Learning From Voluntary Carbon Markets

(03/14/2011) The global carbon markets began quietly in the late 1980s as part of a voluntary effort to save rainforests, but these small, voluntary efforts were quickly eclipsed – and often dismissed – when the Kyoto Protocol ushered in compliance markets a decade later. Now, however, it's the compliance markets that are turning to the voluntary markets for guidance as regulators and voluntary market players rush to meet halfway.


Fighting illegal logging in Indonesia by giving communities a stake in forest management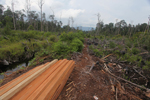 (03/10/2011) Over the past twenty years Indonesia lost more than 24 million hectares of forest, an area larger than the U.K. Much of the deforestation was driven by logging for overseas markets. According to the World Bank, a substantial proportion of this logging was illegal. Curtailing illegal logging may seem relatively simple, but at the root of the problem of illegal logging is something bigger: Indonesia's land policy. Can the tide be turned? There are signs it can. Indonesia is beginning to see a shift back toward traditional models of forest management in some areas. Where it is happening, forests are recovering. Telapak understands the issue well. It is pushing community logging as the 'new' forest management regime in Indonesia. Telapak sees community forest management as a way to combat illegal logging while creating sustainable livelihoods.


Where is REDD heading? Forest carbon week in review

(03/08/2011) REDD may still be at a standstill in Indonesia, but there is positive news coming out of the United Nations REDD Program. UN-REDD released its five-year strategic plan, and Nigeria is finalizing its readiness proposal to submit to the UN-REDD policy. More news inside this week's Forest Carbon news.


Stopping export logging, oil palm expansion in PNG in 2012 would cost $1.8b, says economist

(03/07/2011) Stopping logging for timber export and conversion of forest for oil palm plantations would cost Papua New Guinea roughly $2.8 billion dollars from 2012 to 2025, but would significantly reduce the country's greenhouse gas emissions, according to a new analysis published by an economist from the University of Queensland.


Nigeria moving forward on REDD to protect last remaining forests

(02/19/2011) The tiny state of Cross River, Nigeria, has managed to preserve large swathes of endangered rainforest despite lucrative – and often intimidating – offers from loggers and other interests. It's also laid the groundwork for a state-wide program designed to earn international carbon credits by saving trees, thus securing its spot in an elite network of states that are moving forward as UN talks stall.


Slow but steady progress on recognizing indigenous land rights is interrupted by commodity boom

(02/09/2011) Progress over the past 25 years in recognizing indigenous peoples' rights to land and resources has been interrupted by a worldwide commodity boom, argues a new report published by the Rights and Resources Initiative (RRI). The report says that surging food and energy prices—and associated appreciation of land values—have led some governments to pause on land tenure reform, and in some cases, rollback hard-won rights. The report cites instances in Asia, Africa, and South America where large blocks of land traditionally used by local people have been sold or leased to industrial interests. In a conversation with mongabay.com, Andy White, coordinator of RRI, discussed the new report and broader rights issues.


7.5 million ha of Indonesian forest slated for clearing

(02/09/2011) 7.5 million hectares of natural forest will escape Indonesia's planned moratorium on new forestry concessions, according to a new report from Greenomics Indonesia, an activist group.


Rising land, food prices cause recognition of indigenous peoples' rights to stagnate

(02/09/2011) Rising food, energy, and mineral prices, coupled with new interest in forests for their carbon-storing capacity, are driving a global land grab that threatens the rights of hundreds of millions of people living in and around tropical forests, argues a new report published by the Rights and Resources Initiative (RRI).


First validated REDD forest carbon credits issued

(02/09/2011) A conservation project in Kenya has become the first to win validation for REDD credits under the Voluntary Carbon Standard.


Monitoring deforestation: an interview with Gilberto Camara, head of Brazil's space agency INPE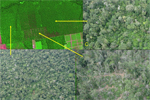 (02/08/2011) Perhaps unsurprisingly, the world's best deforestation tracking system is found in the country with the most rainforest: Brazil. Following international outcry over immense forest loss in the 1980s, Brazil in the 1990s set in motion a plan to develop a satellite-based system for tracking changes in forest cover. In 2003 Brazil made the system available to the world via its web site, providing transparency on an issue that was until then seen as a badge of shame by some. Since then Brazil has become recognized as the standard-bearer for deforestation tracking and reporting—no other country offers the kind of data Brazil provides. Space engineer Gilberto Camara has overseen much of INPE's earth sensing work and during his watch, INPE has released several new exciting capabilities.


Forest loss slows as UN marks 'International Year of Forests'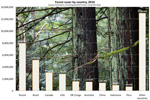 (02/02/2011) Forests are a key part toward the shift toward a 'greener' economy said a cadre of U.N. officials as the body officially launched its International Year of Forests to highlight the global importance of forests. To mark the beginning of the International Year of Forests, the U.N. Food and Agriculture Organization (FAO) released The State of the World's Forests (SOFO), a report that comes out every two years and assesses the status of global forest resources.


Greening the world with palm oil?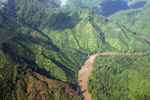 (01/26/2011) The commercial shows a typical office setting. A worker sits drearily at a desk, shredding papers and watching minutes tick by on the clock. When his break comes, he takes out a Nestle KitKat bar. As he tears into the package, the viewer, but not the office worker, notices something is amiss—what should be chocolate has been replaced by the dark hairy finger of an orangutan. With the jarring crunch of teeth breaking through bone, the worker bites into the "bar." Drops of blood fall on the keyboard and run down his face. His officemates stare, horrified. The advertisement cuts to a solitary tree standing amid a deforested landscape. A chainsaw whines. The message: Palm oil—an ingredient in many Nestle products—is killing orangutans by destroying their habitat, the rainforests of Borneo and Sumatra.


Indonesia grants slew of last-minute logging concessions on eve of moratorium

(01/25/2011) Indonesia's Minister of Forestry granted nearly 3 million hectares of plantation forestry concessions the day before the country's president was due to sign a decree establishing a two-year moratorium on new logging licenses, reports a new analysis by Greenomics, an Indonesian environmental group.


To succeed, REDD should consider factors outside forest sector

(01/24/2011) Policymakers should not ignore activities outside the forestry sector in efforts to reduce global deforestation, argues a new report published by the International Union of Forest Research Organizations (IUFRO).


Al Gore thanks Indonesian president for forest, climate commitment

(01/10/2011) Opening a climate summit in Jakarta, former U.S. Vice President Al Gore thanked Indonesian President Susilo Bambang Yudhoyono for his commitment to reduce projected greenhouse gas emissions, reports the Jakarta Globe.


With REDD, could financial markets become species' extinction risk?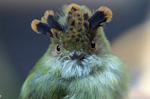 (01/06/2011) The emergence of a Reducing Emissions from Deforestation and Degradation (REDD) mechanism for protecting forests could introduce new risks for biodiversity by linking conservation finance to exotic financial derivatives, warn researchers writing in the journal Conservation Letters. Jacob Phelps, Edward L. Webb, and Lian P. Koh argue that REDD could effectively link the fate of some species to the short-term whims of the carbon market. Conservation projects funded primarily by REDD are most at risk of being undermined by declining in carbon prices or changing investor preference. The authors add that the short-term nature of REDD—which is seen as a stop gap measure of at most 30 years—may fail deliver benefits over the time-scale need to safeguard biodiversity.


Indonesia delays logging moratorium

(01/05/2011) Bureaucratic confusion has led Indonesia to delay implementation of its two-year moratorium on new logging and plantation concessions in forest areas and peatlands, reports the Jakarta Globe.


Converting palm oil companies from forest destroyers into forest protectors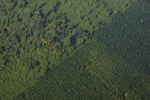 (01/02/2011) In efforts to save the world's remaining rainforests great hopes have been pinned on "degraded lands" — deforested lands that are presently sitting idle in tropical countries. Optimists say shifting agriculture to such lands will help humanity produce enough food to meet growing demand without sacrificing forests and biodiversity and exacerbating social conflict. But to date, degraded lands remain an enigma, especially in Indonesia, where deforestation continues at a rapid pace. Degraded lands are often misclassified by various Indonesian ministries—land in a far-off province may be listed as "wasteland" by Jakarta, but in reality is blanked by verdant forest that sequesters carbon, houses wildlife, and affords communities with food, water, and other essentials. Granting logging and plantation concessions on these lands can result in conflict and environmental degradation.


Borneo province selected for Indonesia's first pilot under REDD program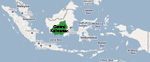 (12/30/2010) Indonesian President Susilo Bambang Yudhoyono has selected Central Kalimantan as the pilot province for the country's Reducing Emissions from Deforestation and Forest Degradation (REDD+) program, according to the President's office on climate change. Central Kalimantan was selected over eight other forested provinces, including Aceh, Jambi, Riau, and South Sumatra on the island of Sumatra; West Kalimantan and East Kalimantan on the island of Borneo; and Papua and West Papua in Indonesian New Guinea. Central Kalimantan was chosen due to its high rate of forest conversion, large expanses of peatlands and rainforests, the advanced state of carbon conservation test projects, and political interest in reducing deforestation and degradation.


Indonesian climate official: palm oil lobbyist is misleading the public

(12/29/2010) Alan Oxley, a lobbyist for industrial forestry companies in the palm oil and pulp and paper sectors, is deliberately misleading the public on deforestation and associated greenhouse gas emissions, said a top Indonesian climate official.


Will Indonesia's big REDD rainforest deal work?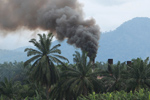 (12/28/2010) Flying in a plane over the Indonesian half of the island of New Guinea, rainforest stretches like a sea of green, broken only by rugged mountain ranges and winding rivers. The broccoli-like canopy shows little sign of human influence. But as you near Jayapura, the provincial capital of Papua, the tree cover becomes patchier—a sign of logging—and red scars from mining appear before giving way to the monotonous dark green of oil palm plantations and finally grasslands and urban areas. The scene is not unique to Indonesian New Guinea; it has been repeated across the world's largest archipelago for decades, partly a consequence of agricultural expansion by small farmers, but increasingly a product of extractive industries, especially the logging, plantation, and mining sectors. Papua, in fact, is Indonesia's last frontier and therefore represents two diverging options for the country's development path: continued deforestation and degradation of forests under a business-as-usual approach or a shift toward a fundamentally different and unproven model based on greater transparency and careful stewardship of its forest resources.


Map: 15 million sq km of land suitable for forest restoration

(12/22/2010) 1.5 billion hectares (5.8 million square miles) of land are suitable for forest restoration, according a new analysis by the Global Partnership on Forest Landscape Restoration, a partnership between the World Resources Institute, South Dakota State University, and IUCN.


Top 10 Environmental Stories of 2010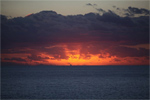 (12/20/2010) Below is a quick review of some of the biggest environmental stories of 2010: Climate change rears it ugly head; Oil spill in the Gulf; Agreement to save global biodiversity; Illegal logging crisis in Madagascar; REDD kicks off in Indonesia; Brazil deforestation falls to its lowest level; Hungary's red sludge; Nestle caves to social media activists; New mammals galore' and Global climate framework back on the table?


Prominent indigenous leader gets death threats in Guyana

(12/17/2010) Environmental groups have written to Guyana president Bharrat Jagdeo over recent threats against Tony James, the President of the Amerindian Peoples Association in Guyana.


California approves cap-and-trade under global warming law

(12/17/2010) The California Air Resources Board voted 9-1 to adopt cap and trade regulations for AB32, California's 2006 climate law. The move, which establishes the first compliance carbon trading system in the United States, opens the door for carbon offsets generated via forest conservation projects.


New data shows REDD+ is succeeding


(12/15/2010) Amid the whirlwind of climate change news before and after the Cancún climate conference, including a landmark agreement on REDD+ (reducing emissions from deforestation, and related pro-forest actions), an important story seems to have passed by with little notice. Over the past two months, several new analyses have given clear evidence that deforestation has gone down over the past several years. In fact, the drop is quite impressive, and shows that of all the approaches to avoiding the worst consequences of global warming, reducing tropical deforestation is the one that has contributed by far the most to date.


Climate agreement reached in Cancun

(12/13/2010) Ministers meeting in Cancun, Mexico reached a series of agreements that include measures to reduce greenhouse gas emissions, a goal of limiting the global average temperature increase to 2°C, greater protections for forests, and a new U.N.-administered climate fund finance mitigation and adaptation activities in developing countries. While the 'Cancun Agreement' doesn't set any binding targets, it lays the groundwork for a successor treaty to the Kyoto Protocol, which expires in 2012.


World leaders: take action now to save forests

(12/10/2010) Gathering at a side event hosted by Avoided Deforestation Partners, global leaders called on delegates meeting at U.N. climate talks in Cancun to come to a formal decision on REDD+, a mechanism that could compensate developing countries for reducing emissions from deforestation and degradation. REDD+ is one of the few areas where negotiations have been progressing.


Guyana: where's the money pledged for saving rainforests?

(12/09/2010) Funds ostensibly set aside to reward tropical countries for protecting their rainforests are being held up, threatening to exhaust the political capital needed to advance the proposed reducing emissions from deforestation and degradation (REDD) mechanism before it even gets off the ground, warned the president of Guyana during a lively panel organized by Avoided Deforestation Partners on the sidelines of UN climate talks in Cancun, Mexico.


Can RED Hot California Heat Up A Sedated Cancun?


(12/07/2010) In his concession speech after the 2010 mid-term elections, President Obama said that prospects for meaningful U.S. climate change legislation are doubtful and will be for years. With the US and the international community unable to take even modest steps to combat global warming, the State of California has stepped up in a big, big way. Despite record unemployment rates, deficits and unemployment, California voters trounced a measure that would have suspended AB 32, California's landmark climate change law. California's AB 32 cap and trade program will soon be the biggest market for compliance emission reductions outside of Europe. In the wreckage of the Copenhagen talks and the new political landscape in America, California is the most dynamic jurisdiction for climate change implementation.


Amazon tribe establishes first indigenous forest carbon fund

(12/04/2010) A half-century ago, Brazil's Suruí people knew little of the world beyond their cluster of villages – and nothing of the European settlers who dominated their continent. By 2006, that world beyond had engulfed them – a fact their young chief, Almir Narayamoga Suruí, saw all too clearly the first time he logged onto Google Earth.


Will dumping mining waste in peatlands help mitigate climate change?

(12/02/2010) Indonesia's national climate change strategy document includes text suggesting that dumping mining waste in peatlands could be used as an approach to reducing greenhouse gas emissions.


Rainforest protection should focus on boosting resilience to climate change

(12/02/2010) Efforts to protect tropical forests under the proposed reducing emissions from deforestation and degradation (REDD) program should focus on conserving large-scale moisture gradients and areas that provide connectivity between major ecozones in order to reduce the impacts of climate change on ecosystem function and the compounding effects of deforestation, argue scientists writing in the journal Nature.


Study: REDD could save species from extinction, if well-funded

(12/01/2010) The burgeoning global program REDD+ (Reduced Emissions from Deforestation and Forest Degradation) could do more than mitigate climate change, according to a new study in Conservation Letters by scientists with Conservation International (CI). Analyzing a sample of 2,500 forest animals, including mammals, birds and amphibians, researchers found that REDD+ could reduce the rate of extinction among these species by 46-82% over five years. The wide range in the study's findings depends on the amount of funds devoted to REDD+: more funds means greater forest preservation and, thereby, less extinction.


Don't ignore biodiversity when conserving carbon stocks

(11/29/2010) A focus on conservation of high carbon landscapes via the proposed REDD mechanism could come at a detriment to biodiversity, argues a new paper published in Carbon Balance and Management.


Plantations on peatlands are huge source of carbon emissions

(11/29/2010) Converting peatlands for wood-pulp and oil palm plantations generates nearly 1,500 tons of carbon dioxide per hectare, making these ostensibly "green" sources of paper, vegetable oil and biofuels important drivers of climate change, reports new research published by scientists at the Center for International Forestry Research (CIFOR).


Leading model undervalues true cost of reducing deforestation, says report

(11/25/2010) A widely used representation of greenhouse gas emissions abatement costs doesn't reflect the true costs of forest conservation, making the proposed reducing emissions from deforestation and degradation (REDD) mechanism seem cheaper than it actually is, argues a new report from the Rainforest Foundation UK.


Indonesia's forest protection plan at risk, says report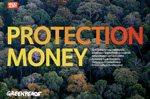 (11/25/2010) Industrial interests are threatening to undermine Norway's billion dollar partnership with Indonesia, potentially turning the forest conservation deal into a scheme that subsidizes conversion of rainforests and peatlands for oil palm and pulp and paper plantations, logging concessions, and energy production, claims a new report from Greenpeace.


Good stewards of forests at home outsource deforestation abroad

(11/24/2010) As more nations adopt better laws and policies to save and restore forests at home, they may, in fact, be outsourcing deforestation to other parts of the world, according to a new study in the Proceedings of the National Academy of Sciences (PNAS). Looking at six developing nations where forests are recovering—instead of receding—the study found only one of them did not outsource deforestation to meet local demand for wood-products and food, a process known as 'leakage'.


Indonesian logging company makes 'deceptive' claims on carbon conservation project

(11/24/2010) A major wood-pulp company is misleading the public over its commitment to reducing greenhouse gas emissions through a carbon conservation project in Sumatra, claims Greenomics, an Indonesian activist group.



Page 1 | Page 2 | Page 3 | Page 4 | Page 5 | Page 6 | Page 7 | Page 8 | Page 9 | Page 10 | Page 11