News articles on redd

---
Mongabay.com news articles on redd in blog format. Updated regularly.





Mangrove deforestation 3x worse for climate than rainforest loss

(09/07/2012) Degradation and destruction of the world's seagrasses, tidal marshes, and mangroves may generate up to a billion tons in carbon dioxide emissions annually, reports a new study.


Controversial palm oil license issued in Indonesian orangutan forest revoked

(09/06/2012) An Indonesian court has instructed the governor of Aceh province to revoke a controversial license owned by a palm oil company accused of destroying orangutan habitat and carbon-rich peatlands on the island of Sumatra, reports The Jakarta Post.


Human rights key to rainforest conservation, argues report

(09/06/2012) Recognizing the rights of forest people to manage their land is critical to reducing deforestation rates and safeguarding global forests, argues a new report published by Rainforest Foundation Norway.


Bolivia should prioritize cattle ranching, law enforcement in deforestation fight

(09/04/2012) Bolivia should prioritize environmental law enforcement and slowing expansion of large-scale cattle ranching to reduce Amazon deforestation, argues a study published last month by researchers from Germany and the Center for International Forestry Research (CIFOR).


Indigenous groups in Panama wait for UN REDD to meet promises


(08/30/2012) A dispute over the implementation of REDD+ (Reducing Emissions from Deforestation and Degradation) in Panama has pitted the United Nations (UN) against the nation's diverse and large indigenous groups. Represented by the National Coordinator of Indigenous Peoples in Panama (COONAPIP), indigenous groups charge that the UN has failed to meet several pledges related to kick-starting REDD+ with their support, including delaying a $1.79 million payment to the group to begin REDD+-related activities. The on-going dispute highlights the perils and complexities of implementing REDD+, especially concerns that the program might disenfranchise indigenous groups who have long been the stewards of their forest territories.


Madagascar gets biggest protected area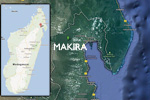 (08/17/2012) Madagascar officially designated its largest protected area in a region renowned for its tropical rainforests and rich diversity of wildlife, including 20 species of lemurs, reports the Wildlife Conservation Society (WCS), a group that was instrumental in establishing the park. Makira Natural Park covers some 372,470 hectares of forest in northeastern Madagascar, the most biodiverse part of the island nation.


Mangroves should be part of solution to climate change

(08/02/2012) Mangroves are under-appreciated assets in the effort to slow climate change, argues a new Proceedings of the National Academy of Sciences paper which makes a argument for including the coastal ecosystems in carbon credit programs.


10 African countries to develop satellite-based deforestation tracking systems with help of Brazil

(07/30/2012) Ten tropical African countries will receive training and support to develop national forest monitoring systems, reports the United Nations. Brazil, which has an advanced deforestation tracking system, will guide the initiative in partnership with the Central Africa Forests Commission (COMIFAC) and the UN Food and Agriculture Organization (FAO).


165,000 sq km of Colombian rainforest mapped in stunning detail using lasers, satellites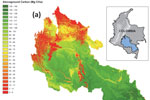 (07/25/2012) Scientists have created high-resolution carbon maps for 165,000 square kilometers (64,000 square miles) of forest across roughly 40 percent of the Colombian Amazon, greatly boosting the ability of the South American nation to measure emissions from deforestation and forest degradation, reports the Carnegie Institution for Science at Stanford University, which led the effort.


Smartphones promoted as a tool for indigenous forest protection

(07/23/2012) Smartphones beeping in the woods may be a welcome presence that augurs the increased ability of indigenous communities to be stewards of their own biodiverse forests. Representatives of these communities and their supporters have advocated that international conservation policies like Reduced Emissions through Deforestation and Degradation (REDD) be increasingly managed by the communities themselves.


Experts: sustainable logging in rainforests impossible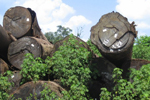 (07/19/2012) Industrial logging in primary tropical forests that is both sustainable and profitable is impossible, argues a new study in Bioscience, which finds that the ecology of tropical hardwoods makes logging with truly sustainable practices not only impractical, but completely unprofitable. Given this, the researchers recommend industrial logging subsidies be dropped from the UN's Reducing Emissions from Deforestation and Forest Degradation (REDD+) program. The study, which adds to the growing debate about the role of logging in tropical forests, counters recent research making the case that well-managed logging in old-growth rainforests could provide a "middle way" between conservation and outright conversion of forests to monocultures or pasture.


Conservation areas failing to protect forests better than logging concessions in Sumatra

(06/28/2012) Areas zoned for conservation suffered deforestation rates similar to logging concessions in Sumatra between 1990 and 2000, but maintained forest cover more effectively than lands allocated for agricultural conversion, reports a study published in Conservation Letters.


Greenpeace calls for global REDD standards to reduce negative impacts of forest carbon projects

(06/26/2012) Greenpeace has launched a consultation process to establish global standards for Reducing Emissions from Deforestation and Degradation (REDD+) projects.


Deforestation accounts for 10 percent of global carbon emissions, argues new study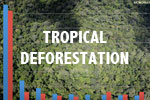 (06/21/2012) Tropical deforestation accounted for 10 percent of global carbon dioxide emissions between 2000-2005 — a substantially smaller proportion than previously estimated — argues a new study published in Science. The paper estimates gross carbon emissions from deforestation at 810 million metric tons (with a 90 percent confidence interval of 0.57-1.22 billion tons) per year from 2000-2005, significantly below earlier calculations. Brazil and Indonesia accounted for 55 percent of gross emissions from tropical deforestation during the study period, while dry forests accounted for 40 percent of tropical forest loss but amounted to only 17 percent of emissions.


Challenges mount as forest carbon payment approaches move from theory to practice

(06/20/2012) The concept of paying tropical countries to reduce destruction of their forests is succeeding as an idea but suffering from implementation challenges, argues a new review by the Center for International Forestry Research (CIFOR).


In Rio, 5 big companies to launch initiative to boost demand for REDD+ carbon credits

(06/16/2012) Five large corporations have launched an effort to boost demand for carbon credits from 'high quality' Reducing Emissions from Deforestation and Degradation (REDD+) projects in tropical countries.


Want to stop climate change: buy fossil fuel deposits


(06/07/2012) Governments, NGOs, and others fighting climate change should consider buying coal and oil deposits—not to exploit them, but to keep them from being exploited, according to a bold new policy paper in the Journal of Political Economy. Economist Bard Harstad with the Kellogg School of Management argues that climate coalitions could quickly slash carbon emissions by purchasing and conserving marginal fossil fuel deposits, a strategy that would solve the current problem of carbon leakage, i.e. when cutting emissions in one place pushes others to burn more elsewhere. Given that carbon emissions rose to a new record last year—31.6 gigatons—and carbon has hit 400 parts per million (ppm) in the atmosphere for the first time in at least 800,000 years, Harstad's analysis comes at a time when scientists are warning that urgent and bold action is needed to mitigate global climate change before it becomes irreversible.


Voluntary carbon market reaches $576 m in 2011

(06/01/2012) The voluntary carbon offset market reached a three-year high in 2011, according to the State of the Voluntary Carbon Markets report released this week.


Emissions from deforestation depend on fate of cleared trees

(05/14/2012) Carbon emissions from deforestation vary greatly depending on whether timber stocks are turned into finished wood products, converted into bioenergy feedstocks, or burned outright, reports a new study published in Nature Climate Change.


Can loggers be conservationists?


(05/10/2012) Last year researchers took the first ever publicly-released video of an African golden cat (Profelis aurata) in a Gabon rainforest. This beautiful, but elusive, feline was filmed sitting docilely for the camera and chasing a bat. The least-known of Africa's wild cat species, the African golden cat has been difficult to study because it makes its home deep in the Congo rainforest. However, researchers didn't capture the cat on video in an untrammeled, pristine forest, but in a well-managed logging concession by Precious Woods Inc., where scientist's cameras also photographed gorillas, elephants, leopards, and duikers.


Amazon tribe becomes first to get OK to sell REDD credits for rainforest conservation

(04/12/2012) An Amazon tribe has become the first indigenous group in the world's largest rainforest to win certification of a forest carbon conservation project, potentially setting a precedent for other forest-dependent groups to seek compensation for safeguarding their native forests.


U.S. gobbling illegal wood from Peru's Amazon rainforest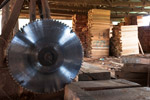 (04/10/2012) The next time you buy wood, you may want to make sure it's not from Peru. According to an in-depth new report by the Environmental Investigation Agency (EIA), the illegal logging trade is booming in the Peruvian Amazon and much of the wood is being exported to the U.S. Following the labyrinthian trail of illegal logging from the devastated forests of the Peruvian Amazon to the warehouses of the U.S., the EIA identified over 112 shipments of illegally logged cedar and big-leaf mahogany between January 2008 and May 2010. In fact, the group found that over a third (35 percent) of all the shipments of cedar and mahogany from Peru to the U.S. were from illegal sources, a percentage that is likely conservative.


Governor of Aceh who signed palm oil permit: plantation in Tripa "morally wrong"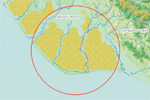 (04/05/2012) The former governor of Aceh, Irwandi Yusuf, told The Sydney Morning Herald today that an oil palm plantation he approved was "not wrong legally, but wrong morally." Irwandi, who is currently seeking re-election, signed off on the hugely controversial plantation in deep peat forest last August, but the issue came to a head this week as satellite images showed a dozen fires burning in the concession area known as Tripa. Environmental groups, which are running an online campaign, warn that the burning is imperiling an important population of Critically Endangered Sumatran orangutans (Pongo abelii).


Our success in transforming commodity markets will determine nature's fate


(04/01/2012) The success of governments and big corporations in eliminating environmental degradation from the products we consume will play a critical role in determining the fate of the world's remaining wild places, said a group of experts speaking at a panel during the Skoll World Forum on Social Entrepreneurship.


Brazil's indigenous affairs ministry: $32B carbon deal not valid

(03/28/2012) An apparent carbon deal between an Irish carbon trading company and an indigenous tribe that sparked outrage in Brazil is "invalid" according to the president of FUNAI, Brazil's indigenous affairs agency.


As world bodies dally, private sector, local governments forge ahead on valuing nature

(03/28/2012) Despite slow progress via the U.N. process and other intergovernmental bodies, national governments, municipalities, and the private sector are moving ahead with initiatives to measure and compensate the value of services afforded by ecosystems, said a leading forestry expert speaking on the sidelines of the Skoll World Forum on Social Entrepreneurship meeting this week in Oxford.


Australia-led peat conversation project in Borneo failing to deliver on hype

(03/27/2012) A $100 million peat conservation project launched in the heart of Indonesian Borneo by the Australian government has been dramatically scaled back and is largely failing to meet expectations, hampering efforts to develop an effective Reducing Emissions from Deforestation and forest Degradation (REDD+) program in Indonesia, concludes a new analysis published by researchers at Australian National University.


3 new private conservation reserves established by communities in Peru

(03/21/2012) Three new private conservation areas in the Amazon-Andes region of Peru will help buffer the country's national park system while offering new opportunities for local people to benefit from protecting ecosystems.


Deforestation increases in the Congo rainforest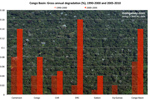 (03/20/2012) Deforestation in the Congo Basin has increased sharply since the 1990s, reports an extensive new assessment of forests in the six-nation region. Released by the Central African Forests Commission (COMIFAC) and members of the Congo Basin Forest Partnership, The State of the Forest finds that the region's annual gross deforestation rate doubled from 0.13 percent to 0.26 percent between the 1990s and the 2000-2005 period. Gross degradation caused by logging, fire, and other impacts increased from 0.07 percent to 0.14 percent on an annual basis. Despite the jump, rates in the Congo Basin remain well below those in Latin America and Southeast Asia, but the region is seen as a prime target for future agroindustrial expansion.


How best to monitor biodiversity in REDD+ projects?


(03/19/2012) If done well, REDD+ projects (Reducing Emissions from Deforestation and Forest Degradation) may not only save carbon rich forests, but also protect embattled biodiversity. But what's the best way to ensure both and carbon and species are preserved under REDD+, a program that proposes to pay nations to keep forests standing? A new study in mongabay.com's open access journal Tropical Conservation Society (TCS) argues that a one-size-fits-all approach to monitoring biodiversity in REDD+ projects would not only be difficult to develop, but would likely fail given vast differences in forest ecology and threats worldwide. Instead local sites should develop monitoring programs based on a generally approved roadmap.


Global rainforest carbon map released online

(03/18/2012) Researchers have posted carbon stock data for the world's tropical forests on ArcGIS Online, a web-based mapping platform developed by Esri.


Possible embezzlement halts WWF-run REDD project in Tanzania

(02/29/2012) Two conservation and community projects in Tanzania have been halted after the World Wide Fund for Nature (WWF) reported possible corruption. WWF is running the projects with funds from the Norwegian government. One of the projects is a pilot REDD project, a program to reduce greenhouse gas emissions from deforestation and forest degradation in tropical, developing countries.


Colombian community leader talks about REDD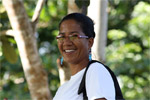 (02/21/2012) A pioneering project to reduce deforestation and forest degradation in a former conflict zone in Colombia has won gold certification under the Climate, Community, and Biodiversity (CCB) standard. The accreditation will help local communities access carbon finance in their efforts to safeguard biologically-rich forests. The project is located in Colombia's Darien region, near the border with Panama. The area is part of the Chocó, the rainforest ecosystem that runs along the Pacific coast of Colombia and Ecuador but has been heavily affected in places by deforestation. Everildys Cordoba is the project's coordinator on the community side. Cordoba grew up in Penaloza, a small town not far from the Caribbean coast of Colombia and the country's border with Panama. But in 1998, she was forcibly displaced by armed actors. Today, she has returned to her land to lead the project.


'Gold' standard for REDD forest conservation project in Colombia's Choco

(02/15/2012) A pioneering project to reduce deforestation and forest degradation in a former conflict zone in Colombia has won gold certification under the Climate, Community, and Biodiversity (CCB) standard. The accreditation will help local communities access carbon finance in their efforts to safeguard biologically-rich forests.


Scientists create high resolution, 3D maps of forests in Madagascar

(02/15/2012) A team of scientists has created the first high resolution maps of remote forests in Madagascar. The effort, which is written up in the journal Carbon Balance and Management, will help more accurately register the amount of carbon stored in Madagascar's forests, potentially giving the impoverished country access to carbon-based finance under the proposed REDD (Reducing Emissions from Deforestation and forest Degradation) program.


10 rules for making REDD+ projects more equitable

(02/02/2012) The International Institute for Environment and Development has published a new report on benefit distribution under Reducing Emissions from Deforestation and Forest Degradation (REDD+) programs. The report includes a top ten list of recommendations to ensure REDD+ works for poor communities that live in and around forests.


Rainforests store 229 billion tons of carbon globally finds new 'wall-to-wall' carbon map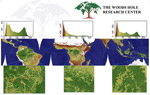 (01/30/2012) Tropical rainforests store some 229 billion tons of carbon in their vegetation — about 20 percent more than previously estimated — finds a new satellite-based assessment published in the journal Nature Climate Change. The findings could help improve the accuracy of reporting CO2 emissions reductions under the proposed REDD program, which aims to compensate tropical countries for cutting deforestation, forest degradation, and peatlands destruction.


Logging of primary rainforests not ecologically sustainable, argue scientists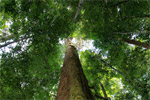 (01/25/2012) Tropical countries may face a risk of 'peak timber' as continued logging of rainforests exceeds the capacity of forests to regenerate timber stocks and substantially increases the risk of outright clearing for agricultural and industrial plantations, argues a trio of scientists writing in the journal Biological Conservation. The implications for climate, biodiversity, and local economies are substantial.


Recognizing value of nature could boost income for the world's poor

(01/20/2012) The rural poor would substantially boost their income if the ecological services of the ecosystems they steward were valued and compensated by the rest of the world, claims a new study published in the journal Bioscience.


Rainforests need massive finance, but REDD must be well-designed to succeed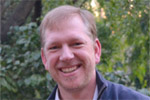 (01/17/2012) A proposed mechanism to reduce greenhouse gas emissions by protecting tropical forests has evolved considerably since it started to gain momentum during the 2005 climate talks in Montreal. Known then as 'avoided deforestation', the concept was simple: pay tropical forest countries to keep their forests standing. Since then, the concept has broadened to include activities beyond strict forest conservation, including reducing logging and fire, protecting carbon-dense peatlands, encouraging better forest management practices in existing forest concessions, and promoting reforestation and afforestation. A prominent voice in the discussion around REDD since its inception is the environmental activist group Greenpeace. Mongabay recently caught up with Roman Czebiniak, Greenpeace International's Political Advisor on Climate Change and Forests, for an update on the organization's position on REDD as well as recent developments in the forest carbon policy arena.


Elephant poachers kill unarmed wildlife ranger in Kenya

(01/16/2012) Abdullahi Mohammed, an wildlife ranger, was killed in the line of duty in Kenya this weekend by elephant poachers. A ranger with the conservation organization Wildlife Works, Mohammed was shot by poachers in Wildlife Works Kasigau Corridor project, a REDD program (Reduced Emissions From Deforestation and Degradation).


Indonesia could earn billions from well-designed deforestation-reduction program, finds study

(01/12/2012) Indonesia could have earned $5 billion in revenue and avoided 1 billion tons of carbon dioxide emissions between 2000 and 2005 had a reducing emissions from deforestation and degradation (REDD+) program been in place, reports an assessment published in the journal Proceedings of the National Academy of Science.


The year in review for rainforests


(12/28/2011) 2011 was designated as "Year of the Forests" by the United Nations. While there was relatively little progress on intergovernmental forest protection programs during the year, a lot happened elsewhere. Below is a look at some of the biggest tropical forest-related news stories for 2011. We at mongabay readily acknowledge there were a number of important temperate and boreal forest developments, including Britain's decision not to privatize its forests and the severe drought in Texas, but this article will cover only tropical forest news.


REDD advances—slowly—in Durban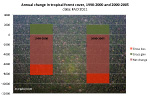 (12/15/2011) A program proposed to reduce greenhouse gas emissions from deforestation and degradation made mixed progress during climate talks in Durban. Significant questions remain about financing and safeguards to protect against abuse, say forestry experts. REDD+ aims to reduce deforestation, forest degradation, and peatland destruction in tropical countries. Here, emissions from land use often exceed emissions from transportation and electricity generation. Under the program, industrialized nations would fund conservation projects and improved forest management. While REDD+ offers the potential to simultaneously reduce emissions, conserve biodiversity, maintain other ecosystem services, and help alleviate rural poverty, concerns over potential adverse impacts have plagued the program since its conception.


Mixed reactions to the Durban agreement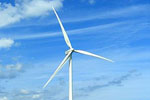 (12/12/2011) Early Sunday morning over 190 of the world's countries signed on to a new climate agreement at the 17th UN Framework Convention on Climate Change (UNFCCC) in Durban, South Africa. The summit was supposed to end on Friday, but marathon negotiations pushed government officials to burn the midnight oil for about 36 extra hours. The final agreement was better than many expected out of the two week summit, but still very far from what science says is necessary to ensure the world does not suffer catastrophic climate change.


Tool to track U.S. REDD+ finance released

(12/09/2011) A new online tool allows anyone to check U.S. government financial pledges made toward reducing emissions from deforestation and forest degradation (REDD+) programs in developing countries.


Yasuni ITT: the virtues and vices of environmental innovation

(12/07/2011) As the 17th Conference of the Parties to the United Nations Framework Convention on Climate Change (UNFCCC) is taking place in Durban, Ecuador has embarked on the development of a project presented as highly innovative. This project targets Yasuni National Park, which has been protected since 1979. Yasuni is home to several indigenous peoples and is a biodiversity hotspot. But it so happens that the park also sits atop a vast oil field of 846 million barrels, representing about 20 percent of the country's oil reserves. The acronym Yasuni ITT stands for Ishpingo-Tambococha-Tiputinin, which are the names of three potential zones for oil extraction.


Palm oil, pulp companies commit to zero-tolerance policy for orangutan killing


(12/06/2011) Two Indonesian plantation companies have signed an agreement to train workers not to kill or injure orangutans and other protected species. The agreement was brokered by the Indonesian government between Orangutan Foundation International (OFI), a non-profit with operations in Central Kalimantan, Indonesian Borneo, and two major plantation firms: PT Smart, one of Indonesia's largest palm oil producers, and PT Lontar Papyrus, which supplies wood-pulp to Asia Pulp & Paper (APP). Both companies are holdings of the Sinar Mas Group. Under the terms of the deal, OFI will assist the companies 'in delivering a best management practices training program on orangutans and endangered species for its employees, affiliates and pulpwood suppliers.'


Jump-starting REDD finance: $3 billion Forest Finance Facility needed to halve deforestation within a decade

(12/06/2011) How to finance a means to reduce deforestation, which contributes emissions equivalent to the entire transport sector combined, has had some encouragement at the UN Climate meeting in Durban this week. An à la carte approach, where no source is ruled out, is emerging, leaving the door open to private sector finance for the first time. And with progress imminent in two other crucial areas of safeguards and reference levels, REDD+, a novel mechanism to halt deforestation, is once more likely to be the biggest winner.


REDD project gets initial go-ahead in Cameroon

(12/05/2011) The government of Cameroon approved a feasibility assessment for the first REDD+ project in the Central African nation, reports the Global Green Carbon Corporation, which is developing the project.



Page 1 | Page 2 | Page 3 | Page 4 | Page 5 | Page 6 | Page 7 | Page 8 | Page 9 | Page 10 | Page 11