News articles on rainforests

---
Mongabay.com news articles on rainforests in blog format. Updated regularly.





U.S. reauthorizes funding for rainforest conservation

(05/16/2009) The Senate Foreign Relations Committee last week unanimously passed the Tropical Forest and Coral Conservation Reauthorization Act of 2009 (S. 345) introduced by Senate Foreign Relations Committee Chairman John Kerry (D-MA) and Ranking Member Senator Dick Lugar (R-IN). The bill would provide up to $115 million in debt relief to tropical countries in exchange for commitments to conserve forests and coral reefs.


Near-record flooding in the Amazon

(05/13/2009) Near-record flooding has displaced thousands of people in the Brazilian Amazon, reports the Associated Press.


Peru gets $120m to protect 212,000 sq mi of Amazon rainforest

(05/13/2009) The Japanese government will loan Peru $120 million to protect 55 million hectares (212,000 square miles) of Amazon rainforest over the next ten years, reports El Comercio.


Prince Charles' new online initiative for rainforests makes media splash

(05/06/2009) Releasing a video with as many species of celebrity as ants in the rainforest, while simultaneously turning to online sites such as MySpace and YouTube, appears to have worked for Prince Charles, a longtime advocate of rainforest conservation. His conservation organization's new outreach to online users has garnered considerable coverage from the international media.


Environmental campaign blocks palm oil project in Cote d' Ivoire wetland

(04/25/2009) Environmentalists have thwarted plans to establish an oil palm plantation in the Tanoe forest wetlands of southern Cote d' Ivoire (Ivory Coast), reports AFP.


Indigenous forest management offers lessons in fighting global warming

(04/22/2009) A new book written by members of indigenous communities across Indonesia argues that traditional forest management practices can provide important lessons in the effort to slow climate change.


Indigenous people serve as guardians of forest carbon, must be involved in climate solutions

(04/22/2009) Efforts to create an international climate framework — including a carbon financing mechanism for forest conservation — must involve forest people, said indigenous leaders attending the Indigenous Peoples Global Summit on Climate Change meeting this week in Anchorage, Alaska.


Expedition in Philippines uncovers one of the world's rarest mammals along with possible new species

(04/21/2009) A two week expedition into the North Negros Natural Park (NNNP) in the Philippines has led to several discoveries. In the 80,454 hectare park (nearly 200,000 acres), the expedition found what may be new species of insects and plants, in addition to a frog likely unknown to science. They also discovered evidence of the Visayan spotted deer, considered to be the world's rarest deer and one of the rarest mammals. The team discovered droppings from the deer, which will be analyzed for food content.


New chameleon species named after carbon conservation pioneer

(04/21/2009) A newly discovered species of chameleon from Tanzania has been named after Dorjee Sun, CEO of Carbon Conservation, an outfit which seeks to make rainforest conservation profitable through a carbon market mechanism known as REDD for Reducing Emissions from Deforestation and Degradation.


Republic of Congo to turn over 25 M acres of land to South African farmers

(04/20/2009) The government of Republic of Congo (Brazzaville) has offered 25 million acres (10 million hectares) of land to South African farmers in an effort to improve the central African nation's food security, reports Reuters. The area is nearly twice the amount of arable land in South Africa.


Gabonese environmental activist receives prize for standing up to government, Chinese company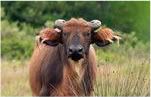 (04/20/2009) Marc Ona Essangui is a beloved environmental leader in his native Gabon, however by winning the prestigious Goldman Environmental Prize he is now being introduced to a larger audience: the world. Essangui received the prize for exposing unsavory truths about a deal between the Gabon government and a Chinese company, CMEC, to mine for iron ore in the Congo rainforest, the world's second largest tropical forest. The Belinga mine is a $3.5 billion project that also includes a hydroelectric dam, which will flood traditional lands and destroy what is considered the most beautiful waterfall in the forests of equatorial Africa. The Kongou Falls is located in the Ivindo National Park.


Rainforest conservation can help U.S. businesses reduce costs

(04/20/2009) Carbon credits generated through forest conservation could provide a cost-effective way for U.S. companies to reduce their greenhouse gas emissions, business leaders were told at a meeting in Columbus, Ohio


Global warming could turn forests from sink to source of carbon emissions


(04/16/2009) Rising temperatures could reverse the role forests play in mitigating climate change, turning them into net sources of greenhouse gases, reports a new assessment by the International Union of Forest Research Organizations (IUFRO). The report, titled "Adaptation of Forests and People to Climate Change – A Global Assessment" and authored by 35 forestry scientists, examined the potential impacts of climate change across the world's major forest types as well as the capacity of forest biomes to adapt to climate shifts. Among the conclusions: a 2.5-degree-C rise in temperatures would eliminate the net carbon sequestering function of global forests. Presently forests worldwide capture about a quarter of carbon emissions.


Brazil could triple agricultural output without touching the Amazon rainforest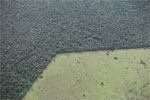 (04/15/2009) Brazil could triple its agricultural without the needing to clear additional rainforest in the Amazon Basin, Roberto Mangabeira Unger, Brazil's Minister of Strategic Affairs, told Bloomberg in an interview. The argument that Brazil can expand its agricultural production without harming the Amazon is a mantra among Brazilian officials. The country has vast tracts of pasture and agricultural land that are being underutilized or have been abandoned, but rapidly appreciating land prices, coupled with poor governance and inconsistent enforcement of environmental laws, means that it is often more profitable to clear new forest land than to rehabilitate pasture.


Rainforest soy moratorium shows success in the Brazilian Amazon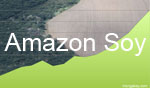 (04/15/2009) An industry-led moratorium on soy plantings on recently deforested rainforest land continues to show success in the Brazilian Amazon, reports a study released Tuesday by environmental groups and Abiove, the soy industry group that formed the initiative and represents about 90 percent of Brazil's soy crush. The satellite-based study showed that only 12 of 630 sample areas (1,389 of 157,896 hectares) deforested since July 2006 — the date the moratorium took effect — were planted with soy.


Rainforest conservation gains in U.S. and U.N. climate proposals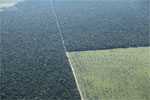 (04/14/2009) A proposed mechanism for reducing emissions from deforestation and degradation (REDD) figures prominently in the draft climate bill released last month by Congressmen Henry Waxman and Ed Markey as well as a U.N. document posted last week following a climate meeting in Bonn, Germany. Deforestation is the source of roughly 20 percent of greenhouse gas emissions from human activities.


Large population of rare black orangutans found in Borneo

(04/13/2009) A large population of orangutans has been documented by conservationists conducting a survey in a remote part of Indonesia Borneo.


How satellites are used in conservation


(04/13/2009) In October 2008 scientists with the Royal Botanical Garden at Kew discovered a host of previously unknown species in a remote highland forest in Mozambique. The find was no accident: three years earlier, conservationist Julian Bayliss identified the site—Mount Mabu—using Google Earth, a tool that's rapidly becoming a critical part of conservation efforts around the world. As the discovery in Mozambique suggests, remote sensing is being used for a bewildering array of applications, from monitoring sea ice to detecting deforestation to tracking wildlife. The number of uses grows as the technology matures and becomes more widely available. Google Earth may represent a critical point, bringing the power of remote sensing to the masses and allowing anyone with an Internet connection to attach data to a geographic representation of Earth.


Vanishing forest elephants are the Congo's greatest cultivators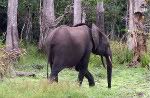 (04/09/2009) A new study finds that forest elephants may be responsible for planting more trees in the Congo than any other species or ghenus. Conducting a thorough survey of seed dispersal by forest elephants, Dr. Stephen Blake, formerly of the Wildlife Conservation Society (WCS) and now of the Mac Planck Institute for Ornithology, and his team found that forest elephants consume more than 96 species of plant seeds and can carry the seeds as far as 57 kilometers (35 miles) from their parent tree. Forest elephants are a subspecies of the more-widely known African elephant of the continent's great savannas, differing in many ways from their savanna-relations, including in their diet.


Reserves with roads still vital for reducing fires in Brazilian Amazon

(04/08/2009) Analyzing ten years of data from on fires in the Brazilian Amazon, researchers found that roads built through reserves do not largely hamper a reserve's important role in reducing the spread of forest fires. The finding is important as Brazil continues a spree of road-building while at the same time paving over existing roads.


Greenpeace opposes forest conservation initiative in Indonesia

(04/02/2009) Greenpeace criticized Indonesia's plan to reduce deforestation through a market-based emissions mechanism known as REDD (Reducing Emissions from Deforestation and Degradation), reports AFP.


Former environment minister Silva honored with prestigious environmental award

(04/02/2009) Brazil's former Environment Minister Marina Silva was awarded Norway's $100,000 Sophie Prize for her efforts to protect the Amazon rainforest.


World leaders meet to discuss future of rainforests

(04/02/2009) World leaders met Wednesday to discuss the role rainforests can play in reducing greenhouse gas emissions.


Brazil: 'Soy King', Environment Minister strike deal on Amazon deforestation

(04/02/2009) Meeting at the Katoomba payments-for-ecosystem-services conference in Cuiaba, Brazil, Carlos Minc, Brazil's Environment Minister, and Blairo Maggi, Governor of the State of Mato Grosso and the world's largest individual soy grower, put aside their ideological differences and agreed to grant a temporary reprieve for ranchers and farmers in the Amazonian state, allowing them up to four years to reforest their holdings to bring them up to legal code. Under Brazilian law landowners in the "legal Amazon" are required to maintain 80 percent forest cover on their holdings, but in practice, the regulation is widely ignored.


Revolutionary new theory overturns modern meteorology with claim that forests move rain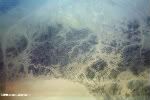 (04/01/2009) Two Russian scientists, Victor Gorshkov and Anastassia Makarieva of the St. Petersburg Nuclear Physics, have published a revolutionary theory that turns modern meteorology on its head, positing that forests—and their capacity for condensation—are actually the main driver of winds rather than temperature. While this model has widespread implications for numerous sciences, none of them are larger than the importance of conserving forests, which are shown to be crucial to 'pumping' precipitation from one place to another. The theory explains, among other mysteries, why deforestation around coastal regions tends to lead to drying in the interior.


Amazonian region likely to become savannah due to burning, deforestation

(03/31/2009) A new analysis shows that the heavily-deforested Amazonian region of Mato Grosso is particularly susceptible to 'savannization' due to repeated burning that has likely depleted the region's soils of precious nutrients. According to the study, published in the Journal of Geophyscial Research, savannization, or the process of tropical ecosystems shifting to savannah, is likely in northern Mato Grosso even if no further deforestation occurs.


Carbon credits from forest conservation would crash carbon market, says Greenpeace


(03/30/2009) Inclusion of forest conservation in a market-based mechanism for reducing greenhouse gas emissions would crash carbon prices by swamping the market with cheap credits, claims a new report from Greenpeace. The environmental group said low carbon prices would "derail global efforts to tackle global warming" and cause "developing countries losing out on billions of dollars a year for investment in clean energy technologies".


Conservation groups condemn 'open and organized plundering' of Madagascar's natural resources


(03/30/2009) Eleven conservation organizations—including WWF, CI, and WCS—have banded together to condemn logging in Madagascar's world renowned parks during a time of political crisis. Taking advantage of the turmoil after interim president Andry Rajoelina took control of the country in a bloodless coup from former president Marc Ravalomanana on March 17th, pristine forests have been plundered for valuable wood, wildlife trafficking has increased, and illegal mining operations have begun say the conservation organizations.


Can carbon credits from REDD compete with palm oil?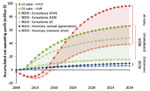 (03/30/2009) Reducing emissions from deforestation and degradation (REDD) is increasingly seen as a compelling way to conserve tropical forests while simultaneously helping mitigate climate change, preserving biodiversity, and providing sustainable livelihoods for rural people. But to become a reality REDD still faces a number of challenges, not least of which is economic competition from other forms of land use. In Indonesia and Malaysia, the biggest competitor is likely oil palm, which is presently one of the most profitable forms of land use. Oil palm is also spreading to other tropical forest areas including the Brazilian Amazon.


Plant communities changing across the globe, says scientist Sasha Wright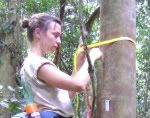 (03/29/2009) Having studied plant communities across three continent and within widely varied ecosystems—lowland tropics, deciduous forests, grasslands, and enclosed ecosystems on hill-tops—graduate student Sasha Wright has gained a unique understanding of shifts in plant communities worldwide as they respond to pressures from land use and global climate change. "Plant communities are certainly changing," Wright told Mongabay.com in a March 2009 interview. "These changes are undoubtedly affected by an increased occurrence of extreme weather events, temperature fluctuations, atmospheric CO2 concentrations, human land use, and in some cases urbanization of populations."


Advancements in satellite technology will help scientists and policy makers map and monitor forest carbon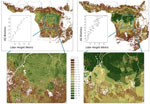 (03/29/2009) Given that deforestation accounts for nearly one fifth of anthropogenic greenhouse gas emissions, reducing forest clearing and degradation is increasingly seen as an critical component to any framework addressing climate change. By some estimates, a mechanism that compensates countries for reducing emissions from deforestation and forest degradation (REDD) could funnel billions of dollars per year towards forest conservation. However the effectiveness of such a mechanism will hinge on the quality of data. Effective mapping and monitoring of forest carbon stores is absolutely key to any mechanism that compensates countries for reducing emissions from deforestation and forest degradation.


More than 300 gorillas butchered each year in the Republic of Congo

(03/27/2009) During 2008 and early 2009, Endangered Species International (ESI) conducted monitoring activities using undercover methods at key markets in the city of Pointe Noire, the second biggest city in Congo. Findings reveal that 95 percent of the illegal bushmeat sold originates from the Kouilou region about 100-150 km northwest to Pointe Noire where primary and unprotected rainforest still remains. The Kouilou region is one the last reservoirs of biodiversity and endangered animals in the area.


Malaysian palm oil targets the Amazon

(03/25/2009) Malaysia's Land Development Authority FELDA will soon break ground on a joint venture with a Brazilian firm to establish 30,000-100,000 hectares (75,000 - 250,000 acres) of oil palm plantations in the heart of the Amazon rainforest, reports the Malaysian Star.


Scramble to log Madagascar's valuable rainforest trees in midst of crisis

(03/23/2009) Armed gangs are logging rosewood and other valuable hardwoods from Marojejy and Masoala parks in Madagascar following abandonment of posts by rangers in the midst of the island nation's political crisis, reports marojejy.com and local sources.


REDD in Indonesia could evict forest people from their lands, warns U.N. committee

(03/23/2009) In a letter released today, the United Nations Committee on the Elimination of Racial Discrimination expressed concern that a scheme to promote forest conservation in Indonesia via the Reduced Emissions from Deforestation and Forest Degradation (REDD) mechanism could increase conflict over land if the government doles out forest-carbon concessions in the same manner that it has with logging concessions. In the worst cases, forest people could be denied access rights to their traditional territories say indigenous rights' groups.


Will palm oil drive deforestation in the Amazon?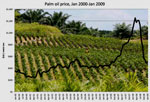 (03/23/2009) Already a significant driver of tropical forest conversion across southeast Asia, oil palm expansion could emerge as threat to the Amazon rainforest due to a proposed change in Brazil's forest law, new infrastructure, and the influence of foreign companies in the region, according to researchers writing in the open-access journal Tropical Conservation Science. William F. Laurance, a senior scientist at the Smithsonian Tropical Research Institute (STRI) in Panama City, Panama, and Rhett A. Butler, founder of environmental science web site Mongabay.com, warn that oil palm expansion in the Brazilian Amazon is likely to occur at the expense of natural forest as a result of a proposed revision to the forest code which requires land owners to retain 80 percent forest on lands in the Amazon. The new law would allow up to 30 percent of this reserve to consist of oil palm.


Land rights victory for Amazon Indians in Brazil

(03/20/2009) In what is being hailed as a victory for indigenous groups in the Brazilian Amazon, Brazil's Supreme Court sided with Indians from the Raposa Serra do Sol reservation in a 30-year land dispute with large-scale farmers in the northern state of Roraima, near the border with Venezuela, reports the Associated Press.


DR Congo, Indonesia, PNG, Tanzania, Vietnam win REDD funding for forest conservation

(03/20/2009) The United Nation's REDD Program has approved $18 million in support of forest conservation projects in five pilot countries: Democratic Republic of Congo, Indonesia, Papua New Guinea, Tanzania, and Viet Nam.


Norway emerges as champion of rainforest conservation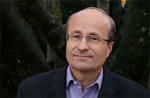 (03/19/2009) While citizens in western countries have long paid lip service to saving rainforests, Norway has quietly emerged as the largest and most important international force in tropical forest conservation. The small Scandinavian country has committed 3 billion krone ($440 million) a year to the effort, a figure vastly greater than the $100M pledged — but never fully contributed — by the United States under the Tropical Forest Conservation Act (TFCA). Norway now hopes it can help push to include forest conservation in the successor to the Kyoto Protocol by providing funding and fostering cooperation among international actors like the UN and World Bank, as well as developing countries, to fund the creation of an international architecture which makes it possible to incorporate deforestation and degradation into a post-2012 climate regime.


37,000 sq km of Amazon rainforest destroyed or damaged in 2008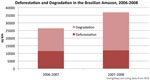 (03/19/2009) Logging and fires damaged nearly 25,000 square kilometers (9,650 square miles) of Amazon rainforest in the August 2007-July 2008 period, an increase of 67 percent over the prior year period, according to a new mapping system developed by Brazil's National Institute for Space Research (INPE). The damage comes on top of the nearly 12,000 sq km (4,600 sq mi) of rainforest that was cleared during the year.


Smallest Andean frog discovered in cloud forests of Peru


(03/18/2009) At 3,000 meters (9,842 feet) in the Andes herpetologists were surprised to discover a frog so small it could sit on a dime with room to spare. Further study showed that this new species, named Noble's pygmy frog, is the smallest frog in the Andean mountain range.


Economic crisis hurts forestry sector, sustainability initiatives

(03/16/2009) The global economic crisis has slowed demand for timber products and may undermine efforts to improve the environmental performance of forestry, reports the U.N. Food and Agriculture Organization (FAO) in its biannual "State of the World's Forests 2009", released today.


85% of the Amazon rainforest may be lost due to global warming

(03/14/2009) Warming climate could decimate up to 85 percent of the Amazon rainforest by 2150, according to a new computer model.


Elephants populations in the Congo drop 80 percent in fifty years

(03/11/2009) According to the conservation organization Wildlife Direct , Wildlife Direct a recent survey of elephants in the Democratic Republic of Congo reveals that populations have dropped 80 percent in fifty years. The survey was conducted by John Hart using forest inventories, aerial surveys, and interview with local peoples.


Poison frog diversity linked to the Andes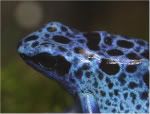 (03/10/2009) Electric colors, wild markings, and toxic skin have made poison frogs well-known inhabitants of the Amazon rainforest. With 353 recognized species, and probably more awaiting discovery, poison frogs are an incredibly diverse group of amphibians. While it has long been believed that the Amazon basin, itself, was the source of their diversity, a new study published in PLoS Biology has uncovered that the Andes mountain chain has served as an oven of evolutionary biodiversity for poison frogs over several million years.


Drought threatens the Amazon rainforest as a carbon sink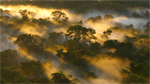 (03/05/2009) Drought in the Amazon is imperiling the rainforest ecosystem and global climate, reports new research published in Science. Analyzing the impact of the severe Amazon drought of 2005, a team of 68 researchers across 13 countries found evidence that rainfall-starved tropical forests lose massive amounts of carbon due to reduced plant growth and dying trees. The 2005 drought — triggered by warming in the tropical North Atlantic rather than el Niño — resulted in a net flux of 5 billion tons of carbon dioxide (CO2) into the atmosphere — more than the combined annual emissions of Japan and Europe — relative to normal years when the Amazon is a net sink for 2 billion tons of CO2.


Indonesia applies for REDD partnership to protect forests

(03/04/2009) Indonesia has applied to join the World Bank's Forest Carbon Partnership Facility, becoming the largest developing country to apply to a program that seeks to reduce greenhouse gas emissions by saving tropical forests, reports Reuters.


Amazon deforestation drops 70% for Nov 2008-Jan 2009 period

(03/04/2009) Deforestation in the Brazilian Amazon fell to 291 square miles (754 square kilometers) in the November 2008-January 2009 window, a drop of 70 percent compared to the year earlier period when 976 sq mi (2,527 sq km), said Environment Minister Carlos Minc.


Climate change could devastate lizards in the tropics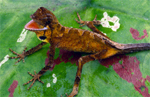 (03/04/2009) With help from data collected thirty years ago, scientists have discovered that tropical lizards may be particularly sensitive to a warming world. Researchers found that lizards in the tropics are more sensitive to higher temperatures than their relatives in cooler, yet more variable climates. "The least heat-tolerant lizards in the world are found at the lowest latitudes, in the tropical forests. I find that amazing," said Raymond Huey, lead author of a paper appearing in the March 4 Proceedings of the Royal Society B.


Papua New Guinea creates first nature reserve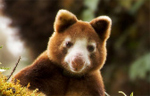 (03/03/2009) Home to numerous endemic species and some of the Asia's last intact tropical forests, Papua New Guinea has created its first national conservation area. Unique in structure, the park is owned by 35 surrounding indigenous villages which have agreed unanimously to prohibit hunting, logging, mining, and other development within the park. The villages have also created a community organization that will oversee management of the park. The 10,000 villagers found partners in Woodland Park Zoo in Seattle, Conservation International, and National Geographic. The conservation organizations spent twelve years working with locals and the Papua New Guinea government to establish the YUS Conservation Area.



Page 1 | Page 2 | Page 3 | Page 4 | Page 5 | Page 6 | Page 7 | Page 8 | Page 9 | Page 10 | Page 11 | Page 12 | Page 13 | Page 14 | Page 15 | Page 16 | Page 17 | Page 18 | Page 19 | Page 20 | Page 21 | Page 22 | Page 23 | Page 24 | Page 25 | Page 26 | Page 27 | Page 28 | Page 29 | Page 30 | Page 31 | Page 32 | Page 33 | Page 34 | Page 35 | Page 36 | Page 37 | Page 38 | Page 39 | Page 40 | Page 41 | Page 42 | Page 43 | Page 44 | Page 45 | Page 46 | Page 47 | Page 48 | Page 49 | Page 50 | Page 51 | Page 52 | Page 53 | Page 54 | Page 55