News articles on rainforests

---
Mongabay.com news articles on rainforests in blog format. Updated regularly.






Palm oil developers push into Indonesia's last frontier: Papua

(11/10/2009) Oil palm developers in the Indonesian half of New Guinea are signing questionable deals that exploit local communities and put important forest ecosystems at risk, alleges a new report from Environmental Investigation Agency (EIA) and Telapak.
Hunting across Southeast Asia weakens forests' survival, An interview with Richard Corlett
(11/08/2009) A large flying fox eats a fruit ingesting its seeds. Flying over the tropical forests it eventually deposits the seeds at the base of another tree far from the first. One of these seeds takes root, sprouts, and in thirty years time a new tree waits for another flying fox to spread its speed. In the Southeast Asian tropics an astounding 80 percent of seeds are spread not by wind, but by animals: birds, bats, rodents, even elephants. But in a region where animals of all shapes and sizes are being wiped out by uncontrolled hunting and poaching—what will the forests of the future look like? This is the question that has long occupied Richard Corlett, professor of biological science at the National University of Singapore.
World's first video of the elusive and endangered bay cat

(11/05/2009) Rare, elusive, and endangered by habitat loss, the bay cat is one of the world's least studied wild cats. Several specimens of the cat were collected in the 19th and 20th Century, but a living cat wasn't even photographed until 1998. Now, researchers in Sabah, Malaysian Borneo, have managed to capture the first film of the bay cat (Catopuma badia). Lasting seven seconds, the video shows the distinctly reddish-brown cat in its habitat.
Photos: Palm oil threatens Borneo's rarest cats
(11/04/2009) Oil palm expansion is threatening Borneo's rarest wild cats, reports a new study based on three years of fieldwork and more than 17,000 camera trap nights. Studying cats in five locations—each with different environments—in Sabah, Malaysian Borneo, researchers found that four of five cat species are threatened by habitat loss due to palm oil plantations. "No other place has a higher percentage of threatened wild cats!" Jim Sanderson, an expert on the world's small cats, told Mongabay.com. Pointing out that 80 percent of Borneo's cats face extinction, Sanderson said that "not one of these wild cats poses a direct threat to humans."
Conservation and Carbon in Borneo's Heart and Ours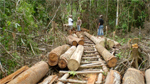 (11/04/2009) My friend Rezal Kusumaatmadja contacted me in July to ask if I could join him and some of his associates for a couple of days in the village Mendawai, located along the Katingan River in south central Kalimantan. The purpose of the gathering was to bring everyone in the group up to date on progress and challenges related to the Katingan Peat Conservation Project, as well as to give the group an opportunity to meet one another. The Katingan Project aims to create a forest-based carbon containment facility defined and guided by REDD (Reduced Emissions from Deforestation and forest Destruction in the developing world) principles and methodology. Currently, nearly 25% of human-generated greenhouse gas emissions are caused by felling, burning and converting the world's remaining primary forests. While areas surrounding the Katingan peat forest vividly express this statistic, Katingan is part of a growing strategy to reverse the trend. The Katingan project endeavors to transform conservation into a product that might offer strong competition against illegal logging and expansion of industrial agricultural plantations - whose practices cause enormous emissions of greenhouse gasses, as well as destroying biodiversity, depleting and polluting watersheds and corroding native cultures.
Non-Malaysian and Indonesian palm oil producers pledge not to develop peatlands for plantations

(11/04/2009) Palm oil producers outside of Malaysia and Indonesia pledged to stop developing new plantations on peatlands, circumventing an impasse that developed between palm oil producers and environmental groups meeting this week at the Roundtable on Sustainable Palm Oil in Kuala Lumpur. The factions deadlocked over plans to account for emissions from plantation development, delaying the criteria for a year.
Emissions from deforestation overestimated; 12% rather than 17%

(11/04/2009) Greenhouse gas emissions from deforestation are lower than previously believed, according to a new study published in Nature Geoscience. The findings mean that developing countries may see less money under Reducing Emissions from Deforestation and Degradation, a proposed climate change mitigation mechanism.
Impasse over palm oil emissions at RSPO meeting

(11/04/2009) Environmentalists and palm oil producers meeting at the annual Roundtable on Sustainable Palm Oil (RSPO) were locked in an impasse over how to account for emissions from converting forests and peatlands to oil palm plantations, report conference attendees.
REDD in Colombia: using forests to finance conservation and communities in Colombia's Choco, a former war zone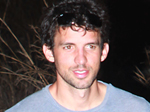 (11/03/2009) Reducing Emissions from Deforestation and Degradation (REDD), a climate change mechanism proposed by the U.N., has been widely lauded for its potential to simultaneously deliver a variety of benefits at multiple scales. But serious questions remain, especially in regard to local communities. Will they benefit from REDD? While much lip-service is paid to community involvement in REDD projects, many developers approach local communities as an afterthought. Priorities lie in measuring the carbon sequestered in a forest area, lining up financing, and making marketing arrangements, rather than working out what local people — the ones who are often cutting down trees — actually need in order to keep forests standing. This sets the stage for conflict, which reduces the likelihood that a project will successfully reduce deforestation for the 15-30 year life of a forest carbon project. Brodie Ferguson, a Stanford University-trained anthropologist whose work has focused on forced displacement of rural communities in conflict regions in Colombia, understands this well. Ferguson is working to establish a REDD project in an unlikely place: Colombia's Chocó, a region of diverse coastal ecosystems with some of the highest levels of endemism in the world that until just a few years ago was the domain of anti-government guerrillas and right-wing death squads.
Gucci drops APP in pledge to save rainforests

(11/03/2009) One of the world's largest and most prestigious fashion brands has stated it will stop sourcing paper from Indonesian forests and will drop Asia Pulp and Paper (APP) as a supplier, which has become notorious for tropical deforestation. The move comes after pressure from the Rainforest Action Network (RAN) on the fashion industry to stop sourcing paper from threatened rainforests for their shopping bags.
Palm oil lobby group launches public relations push to counter environmental complaints

(11/02/2009) A report released by World Growth International in late September claimed that environmentalists are waging a "morally indefensible" campaign against palm oil. The report accurately highlighted the high productivity of oil palm — the world's highest-yielding commercial oilseed — and noted that the crop has created jobs and driven rural development in Malaysia and Indonesia. Critically, World Growth also downplayed chief concerns about the rapid expansion of oil palm cultivation across southeast Asia, notably worries that palm oil production is contributing to deforestation, putting endangered wildlife like the orangutan at risk, and adversely affecting climate. To make its case, the report made some questionable claims, asserting that oil palm plantations sequester more carbon than natural forests and that deforestation is driven by poverty rather than industrial activities.
Without reinstatement of key provision, REDD could subsidize large-scale forest destruction

(11/02/2009) The elimination of a key provision from the negotiating text for the Reducing Emissions from Deforestation and Degradation in developing countries (REDD) mechanism could turn the proposed climate change mitigation scheme into a subsidy for large-scale conversion of natural forests to industrial plantations, warned environmentalists today at the resumption of U.N. climate change negotiations in Barcelona.
Google partners with Amazon tribe

(10/29/2009) The story of an indigenous Amazon tribe that has embraced technology in its fight to protect its homeland and culture is now highlighted as a layer in Google Earth.
Carbon accounting must not neglect emissions from bioenergy production and use

(10/29/2009) Carbon accounting used in the Kyoto Protocol and other climate legislation currently neglects CO2 emissions from the production of biofuels, a loophole that could drive large-scale destruction of tropical forests and exacerbate global warming, warned researchers writing last week in the journal Science.
Brazil to support REDD in Copenhagen

(10/28/2009) Brazil will conditionally support a proposed climate change mitigation scheme that will compensate tropical countries for preserving their forests, reports Reuters.
Illegal logging trade from Myanmar to China slows, but doesn't stop

(10/28/2009) The illegal wood trade from Myanmar to China has slowed, but it still threatens Myanmar's tropical forests and species, according to a new report by Global Witness. From 2005 and 2008 improved border controls into China led to a drop in imports of logs and sawn wood by 70 percent.
Will Ecuador's plan to raise money for not drilling oil in the Amazon succeed?

(10/27/2009) Ecuador's Yasuni National Park is full of wealth: it is one of the richest places on earth in terms of biodiversity; it is home to the indigenous Waorani people, as well as several uncontacted tribes; and the park's forest and soil provides a massive carbon sink. However, Yasuni National Park also sits on wealth of a different kind: one billion barrels of oil remain locked under the pristine rainforest.
New reserve created in Cambodia with REDD in mind

(10/26/2009) Cambodia's Royal Government's Council of Ministers has declared the creation of the Seima Protection Forest, a 1,100 square miles (2,849 square kilometers) park home to tigers, elephants, and endangered primates. The park's creation was developed in part by the Wildlife Conservation Society's (WCS) "Carbon for Conservation" program, which intends to protect high-biodiversity ecosystems while raising funds through carbon sequestration schemes such as Reducing Emission from Deforestation and Degradation (REDD).
Amazonian natives say they will defend tribal lands from Hunt Oil with "their lives"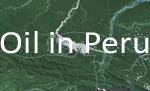 (10/25/2009) Indigenous natives in the Amazon are headed to the town of Salvacion in Peru with a plan to forcibly remove the Texas-based Hunt Oil company from their land as early as today. Peruvian police forces, numbering in the hundreds, are said to be waiting in the town. The crisis has risen over an area known as Lot 76, or the Amarakaeri Communal Reserve. The 400,000 hectare reserve was created in 2002 to protect the flora and fauna of the area, as well as to safeguard watersheds of particular importance to indigenous groups in the region.
The faster, fiercer, and always surprising sloth, an interview with Bryson Voirin

(10/25/2009) Sloths sleep all day; they are always slow; and they are gentle animals. These are just some of the popular misconceptions that sloth-scientist and expert tree-climber, Bryson Voirin, is overturning. After growing up among the wild creatures of Florida, spending his high school years in Germany, and earning a Bachelors degree in biology and environment at the New College of Florida, Voirin found his calling. At the New College of Florida, Voirin "met Meg Lowman, the famous canopy pioneer who invented many of the tree climbing techniques everyone uses today."
Emotional call for palm oil industry to address environmental problems
(10/21/2009) During what was at times an emotional speech, Sabah's Minister of Tourism, Culture, and Environment, Datuk Masidi Manjun, called on the palm oil industry to stop polluting rivers and work with NGOs to save orangutans and other wildlife. He delivered the speech on the first day of an Orangutan Conservation Colloquium held in early October in the Malaysian state of Sabah on the island of Borneo.
Present day tropical plant families survived in warmer, wetter tropics 58 million years ago
(10/18/2009) Fifty eight million years ago the tropical rainforests of South America shared many similarities with today's Neotropical forests, according to research published in the Proceedings of the National Academy of Sciences. Looking at over 2,000 fossils in Colombia from one of the world's largest open pit coal mines, scientists were able to recreate for the first time the structure of a long vanished rainforest. One inhabited by a titanic snake, giant turtles, and crocodile-like reptiles.
Forests versus oil palm plantations in Sumatra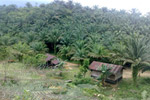 (10/14/2009) A chainsaw chugs into life and tears into the trunk of a tree as tall as a two-story house. Petrol and man work together as the chain sets its teeth into the wood and edges its way through. The tree creaks, leans, and falls with a great crash to a backdrop of whoops and cheers. The sight and sound of tree felling is common in Indonesia, the country with the highest rate of deforestation in the world. The destruction of forests in this archipelago, draped like an emerald necklace across the equator, can be measured in hectares per minute. Today, though, is a good day for the conservationists.
Curtailing tropical deforestation vital to U.S. interests

(10/08/2009) Curtailing tropical deforestation is vital to U.S. national interests as a cost-effective means to slow climate change, argues a new report issued by the bipartisan Commission on Climate and Tropical Forests. Deforestation accounts for roughly one-sixth of global carbon dioxide emissions, more than the entire transportation sector.
Good news for the rarest lemur

(10/07/2009) A scientific expedition has found one of the Madagascar's rarest lemurs in a region where it was once thought to be extinct, report conservationists.
Palm oil industry pledges wildlife corridors to save orangutans

(10/03/2009) In an unlikely—and perhaps tenuous—alliance, conservationists and the palm oil industry met this week to draw up plans to save Asia's last great ape, the orangutan. As if to underscore the colloquium's importance, delegates on arriving in the Malaysian State of Sabah found the capital covered in a thick and strange fog caused by the burning of rainforests and peat lands in neighboring Kalimantan. After two days of intensive meetings the colloquium adopted a resolution which included the acquisition of land for creating wildlife buffer zones of at least 100 meters along all major rivers, in addition to corridors for connecting forests. Researchers said such corridors were essential if orangutans were to have a future in Sabah.
Palm oil developers in Papua New Guinea accused of deception in dealing with communities

(09/25/2009) Papua New Guinea, the independent eastern half of the world's second largest island (New Guinea), houses one of the planet's last frontier forests. These forests support a wealth of plants and animals as well as the Earth's most diverse assemblage of cultures—some 830 languages are spoken in Papua New Guinea (PNG), representing more than 12 percent of the world's 6,900. But PNG's forests are fast-changing. Between 1972 and 2002 PNG lost more than 5 million hectares of forest, trailing only Brazil and Indonesia among tropical countries. Forest loss has been primarily a consequence of industrial logging and subsistence agriculture, but large-scale agroindustry—especially development of oil palm plantations—has emerged as an important new driver of land use change. Dozens of international companies have set up operations in the country over the past decade, including Cargill, an agribusiness giant based in Minneapolis. While Cargill says it is committed to sustainable and responsible palm oil production across its three plantations in PNG, the firm has been targeted by local and international NGOs, which claim it has polluted rivers and deceived local communities into signing agreements they do not understand. Some landowners say they are receiving few of the benefits oil palm promised to deliver, while losing their independence—they are now reliant on an export-oriented crop they can't eat. Opposition to further oil palm expansion is now growing, especially in Oro Provice, where Cargill's plantations are based.
Could agroforestry solve the biodiversity crisis and address poverty?, an interview with Shonil Bhagwat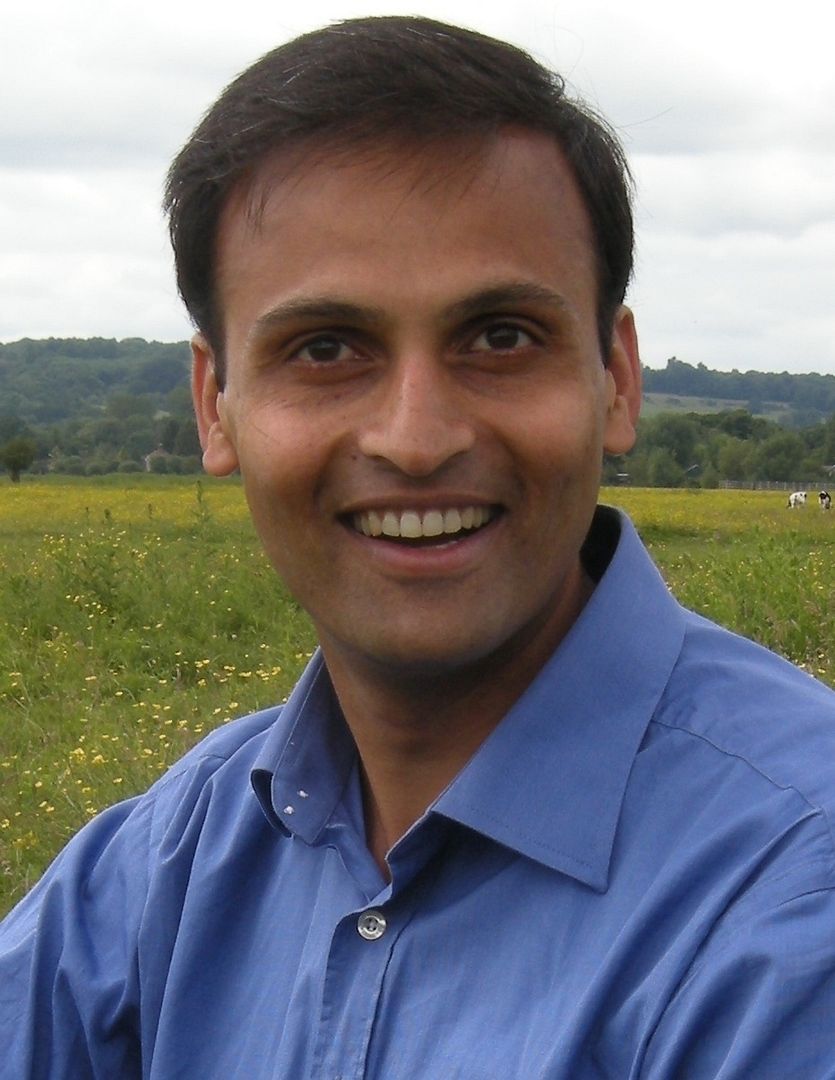 (09/24/2009) With the world facing a variety of crises: climate change, food shortages, extreme poverty, and biodiversity loss, researchers are looking at ways to address more than one issue at once by revolutionizing sectors of society. One of the ideas is a transformation of agricultural practices from intensive chemical-dependent crops to mixing agriculture and forest, while relying on organic methods. The latter is known as agroforestry or land sharing—balancing the crop yields with biodiversity. Shonil Bhagwat, Director of MSc in Biodiversity, Conservation and Management at the School of Geography and the Environment, Oxford, believes this philosophy could help the world tackle some of its biggest problems.
Two of the world's most endangered (and strangest) primates receive protection from new reserves in China and Vietnam
(09/24/2009) There are 200 Tonkin snub-nosed monkeys left in the world. The cao vit gibbon, however, is even worse off with only 110 individuals remaining, giving it the dubious honor of being the second most endangered primate in the world (the closely-related Hainan gibbon with only 17 individuals is likely number one). Both of these species—the cao vit gibbon and Tonkin snub nosed monkey—have received good news recently as new reserves in China and Vietnam have been created in part to aid their survival.
Will tropical trees survive climate change?, an interview with Kenneth J. Feeley

(09/24/2009) One of the most pressing issues in the conservation today is how climate change will affect tropical ecosystems. The short answer is: we don't know. Because of this, more and more scientists are looking at the probable impacts of a warmer world on the Earth's most vibrant and biodiverse ecosystems. Kenneth J. Feeley, tropical ecologist and new professor at Florida International University and the Center for Tropical Plant Conservation at the Fairchild Tropical Botanic Garden, is conducting groundbreaking research in the tropical forests of Peru on the migration of tree species due to climate change.
Roads are enablers of rainforest destruction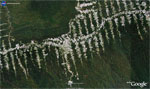 (09/24/2009) Chainsaws, bulldozers, and fires are tools of rainforest destruction, but roads are enablers. Roads link resources to markets, enabling loggers, farmers, ranchers, miners, and land speculators to convert remote forests into economic opportunities. But the ecological cost is high: 95 percent of deforestation in the Brazilian Amazon occurs within 50-kilometers of a road; in Africa, where logging roads are rapidly expanding across the Congo basin, the bulk of bushmeat hunting occurs near roads. In Laos and Sumatra, roads are opening last remnants of intact forests to logging, poaching, and plantation development. But roads also cause subtler impacts, fragmenting habitats, altering microclimates, creating highways for invasive species, blocking movement of wildlife, and claiming animals as roadkill. A new paper, published in Trends in Evolution and Ecology, reviews these and other impacts of roads on rainforests. Its conclusions don't bode well for the future of forests.
Palm oil both a leading threat to orangutans and a key source of jobs in Sumatra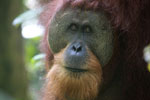 (09/24/2009) Of the world's two species of orangutan, a great ape that shares 96 percent of man's genetic makeup, the Sumatran orangutan is considerably more endangered than its cousin in Borneo. Today there are believed to be fewer than 7,000 Sumatran orangutans in the wild, a consequence of the wildlife trade, hunting, and accelerating destruction of their native forest habitat by loggers, small-scale farmers, and agribusiness. Gunung Leuser National Park in North Sumatra is one of the last strongholds for the species, serving as a refuge among paper pulp concessions and rubber and oil palm plantations. While orangutans are relatively well protected in areas around tourist centers, they are affected by poorly regulated interactions with tourists, which have increased the risk of disease and resulted in high mortality rates among infants near tourist centers like Bukit Lawang. Further, orangutans that range outside the park or live in remote areas or on its margins face conflicts with developers, including loggers, who may or may not know about the existence of the park, and plantation workers, who may kill any orangutans they encounter in the fields. Working to improve the fate of orangutans that find their way into plantations and unprotected community areas is the Orangutan Information Center (OIC), a local NGO that collaborates with the Sumatran Orangutan Society (SOS).
Working to save the 'living dead' in the Atlantic Forest, an interview with Antonio Rossano Mendes Pontes
(09/23/2009) The Atlantic Forest may very well be the most imperiled tropical ecosystem in the world: it is estimated that seven percent (or less) of the original forest remains. Lining the coast of Brazil, what is left of the forest is largely patches and fragments that are hemmed in by metropolises and monocultures. Yet, some areas are worse than others, such as the Pernambuco Endemism Centre, a region in the northeast that has largely been ignored by scientists and conservation efforts. Here, 98 percent of the forest is gone, and 70 percent of what remains are patches measuring less than 10 hectares. Due to this fragmentation all large mammals have gone regionally extinct and the small mammals are described by Antonio Rossano Mendes Pontes, a professor and researcher at the Federal University of Pernambuco, as the 'living dead'.
Indonesia: emissions to rise 50% by 2030, 3rd largest GHG emitter

(09/22/2009) A report released by the Indonesian government shows the country is the world's third largest greenhouse gas emitter, largely as a result of the destruction of rainforests and carbon-dense peatlands. Indonesia accounts for 8 percent of global carbon dioxide emissions.
Prince Charles making progress in effort to save rainforests, says leading British environmentalist

(09/22/2009) Prince Charles of Great Britain has emerged as one of the world's highest-profile promoters of a scheme that could finally put an end to destruction of tropical rainforests. The Prince's Rainforest Project, launched in 2007, is promoting awareness of the role deforestation plays in climate change—it accounts for nearly a fifth of greenhouse gas emissions. The project also publicizes the multitude of benefits tropical forests provide, including maintenance of rainfall, biodiversity, and sustainable livelihoods for millions of people. But the initiative goes beyond merely raising awareness. Prince Charles is using his considerable influence to bring political and business leaders together to devise and support a plan to provide emergency funding to save rainforests. Tony Juniper, one of Britain's best-known environmentalists and Special Adviser to the project, spoke about Prince Charles' efforts in an interview with mongabay.com.
EU biofuels policy undermines governance in Indonesia, alleges report
(09/21/2009) Indonesian authorities are failing to prevent illegal logging and conversion of protected areas for oil palm cultivation used to supply the European market with supposedly "green" biofuels, alleges a new report from Milieudefensie (Friends of the Earth Netherlands) and WALHI KalBar (Friends of the Earth Indonesia, West Kalimantan). The report, "Failing governance - Avoiding responsibilities", claims that European biofuel policies have driven reckless oil palm expansion in Ketapang District, West Kalimantan, resulting in illegal issuance of development permits and land conflicts, thereby undermining governance structures.
Fashion labels drop APP after party highlights the plight of Indonesian forests

(09/21/2009) The fashion world has been rocked: not by the newest designer or the most shocking outfit, but by the continuing destruction of forests in Indonesia. On September 15th, the Rainforest Action Network (RAN) helped open New York City's styling Fashion Week with a party to encourage fashion designers to take a closer look at the paper bags they give customers.
Heavy oil pollution remains in Amazon, despite company claiming clean-up is finished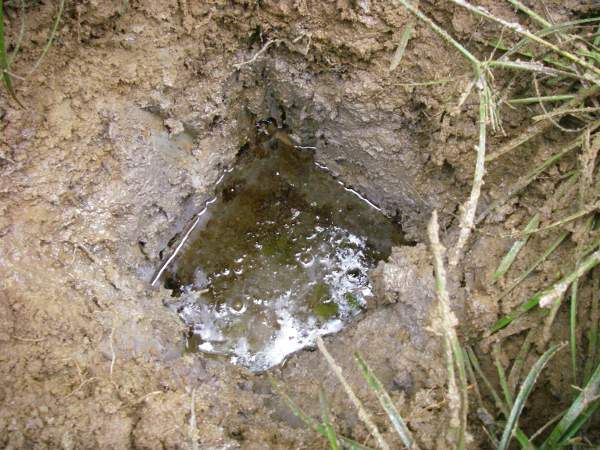 (09/17/2009) A new report shows that the Corrientes region of the Peruvian Amazon, which suffered decades of toxic contamination by Occidental Petroleum (OXY), is far from being cleaned-up. The survey, conducted by US non-profit E-Tech International, found that heavy metals, volatile organic compounds, and hydrocarbons still exist at levels above the safety limits set by Peru and continue to threaten the Achuar indigenous community, who have long fought against the oil companies.
Saving gorillas by bringing healthcare to local people in Uganda, an interview with Dr. Gladys Kalema-Zikusoka
(09/16/2009) How can bringing healthcare to local villagers in Uganda help save the Critically Endangered mountain gorilla? The answer lies in our genetics, says Dr. Gladys Kalema-Zikusoka, wildlife veterinarian and director of Conservation through Public Health (CTPH). "Because we share 98.4% genetic material with gorillas we can easily transmit diseases to each other." Therefore, explains Kalema-Zikusoka "our efforts to protect the gorillas will always be undermined by the poor public health of the people who they share a habitat with. In order to effectively improve the health of the gorillas we needed to also improve the health of the people, which will not only directly reduced the health threat to gorillas through improvement of public health practices, but also improved community attitudes toward wildlife conservation."




Page 1 | Page 2 | Page 3 | Page 4 | Page 5 | Page 6 | Page 7 | Page 8 | Page 9 | Page 10 | Page 11 | Page 12 | Page 13 | Page 14 | Page 15 | Page 16 | Page 17 | Page 18 | Page 19 | Page 20 | Page 21 | Page 22 | Page 23 | Page 24 | Page 25 | Page 26 | Page 27 | Page 28 | Page 29 | Page 30 | Page 31 | Page 32 | Page 33 | Page 34 | Page 35 | Page 36 | Page 37 | Page 38 | Page 39 | Page 40 | Page 41 | Page 42 | Page 43 | Page 44 | Page 45 | Page 46 | Page 47 | Page 48 | Page 49 | Page 50 | Page 51 | Page 52 | Page 53 | Page 54 | Page 55 | Page 56 | Page 57 | Page 58