News articles on rainforests

---
Mongabay.com news articles on rainforests in blog format. Updated regularly.





Scramble to log Madagascar's valuable rainforest trees in midst of crisis

(03/23/2009) Armed gangs are logging rosewood and other valuable hardwoods from Marojejy and Masoala parks in Madagascar following abandonment of posts by rangers in the midst of the island nation's political crisis, reports marojejy.com and local sources.


REDD in Indonesia could evict forest people from their lands, warns U.N. committee

(03/23/2009) In a letter released today, the United Nations Committee on the Elimination of Racial Discrimination expressed concern that a scheme to promote forest conservation in Indonesia via the Reduced Emissions from Deforestation and Forest Degradation (REDD) mechanism could increase conflict over land if the government doles out forest-carbon concessions in the same manner that it has with logging concessions. In the worst cases, forest people could be denied access rights to their traditional territories say indigenous rights' groups.


Will palm oil drive deforestation in the Amazon?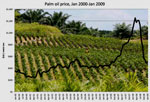 (03/23/2009) Already a significant driver of tropical forest conversion across southeast Asia, oil palm expansion could emerge as threat to the Amazon rainforest due to a proposed change in Brazil's forest law, new infrastructure, and the influence of foreign companies in the region, according to researchers writing in the open-access journal Tropical Conservation Science. William F. Laurance, a senior scientist at the Smithsonian Tropical Research Institute (STRI) in Panama City, Panama, and Rhett A. Butler, founder of environmental science web site Mongabay.com, warn that oil palm expansion in the Brazilian Amazon is likely to occur at the expense of natural forest as a result of a proposed revision to the forest code which requires land owners to retain 80 percent forest on lands in the Amazon. The new law would allow up to 30 percent of this reserve to consist of oil palm.


Land rights victory for Amazon Indians in Brazil

(03/20/2009) In what is being hailed as a victory for indigenous groups in the Brazilian Amazon, Brazil's Supreme Court sided with Indians from the Raposa Serra do Sol reservation in a 30-year land dispute with large-scale farmers in the northern state of Roraima, near the border with Venezuela, reports the Associated Press.


DR Congo, Indonesia, PNG, Tanzania, Vietnam win REDD funding for forest conservation

(03/20/2009) The United Nation's REDD Program has approved $18 million in support of forest conservation projects in five pilot countries: Democratic Republic of Congo, Indonesia, Papua New Guinea, Tanzania, and Viet Nam.


Norway emerges as champion of rainforest conservation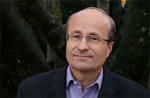 (03/19/2009) While citizens in western countries have long paid lip service to saving rainforests, Norway has quietly emerged as the largest and most important international force in tropical forest conservation. The small Scandinavian country has committed 3 billion krone ($440 million) a year to the effort, a figure vastly greater than the $100M pledged — but never fully contributed — by the United States under the Tropical Forest Conservation Act (TFCA). Norway now hopes it can help push to include forest conservation in the successor to the Kyoto Protocol by providing funding and fostering cooperation among international actors like the UN and World Bank, as well as developing countries, to fund the creation of an international architecture which makes it possible to incorporate deforestation and degradation into a post-2012 climate regime.


37,000 sq km of Amazon rainforest destroyed or damaged in 2008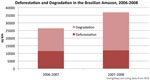 (03/19/2009) Logging and fires damaged nearly 25,000 square kilometers (9,650 square miles) of Amazon rainforest in the August 2007-July 2008 period, an increase of 67 percent over the prior year period, according to a new mapping system developed by Brazil's National Institute for Space Research (INPE). The damage comes on top of the nearly 12,000 sq km (4,600 sq mi) of rainforest that was cleared during the year.


Smallest Andean frog discovered in cloud forests of Peru


(03/18/2009) At 3,000 meters (9,842 feet) in the Andes herpetologists were surprised to discover a frog so small it could sit on a dime with room to spare. Further study showed that this new species, named Noble's pygmy frog, is the smallest frog in the Andean mountain range.


Economic crisis hurts forestry sector, sustainability initiatives

(03/16/2009) The global economic crisis has slowed demand for timber products and may undermine efforts to improve the environmental performance of forestry, reports the U.N. Food and Agriculture Organization (FAO) in its biannual "State of the World's Forests 2009", released today.


85% of the Amazon rainforest may be lost due to global warming

(03/14/2009) Warming climate could decimate up to 85 percent of the Amazon rainforest by 2150, according to a new computer model.


Elephants populations in the Congo drop 80 percent in fifty years

(03/11/2009) According to the conservation organization Wildlife Direct , Wildlife Direct a recent survey of elephants in the Democratic Republic of Congo reveals that populations have dropped 80 percent in fifty years. The survey was conducted by John Hart using forest inventories, aerial surveys, and interview with local peoples.


Poison frog diversity linked to the Andes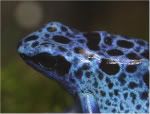 (03/10/2009) Electric colors, wild markings, and toxic skin have made poison frogs well-known inhabitants of the Amazon rainforest. With 353 recognized species, and probably more awaiting discovery, poison frogs are an incredibly diverse group of amphibians. While it has long been believed that the Amazon basin, itself, was the source of their diversity, a new study published in PLoS Biology has uncovered that the Andes mountain chain has served as an oven of evolutionary biodiversity for poison frogs over several million years.


Drought threatens the Amazon rainforest as a carbon sink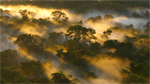 (03/05/2009) Drought in the Amazon is imperiling the rainforest ecosystem and global climate, reports new research published in Science. Analyzing the impact of the severe Amazon drought of 2005, a team of 68 researchers across 13 countries found evidence that rainfall-starved tropical forests lose massive amounts of carbon due to reduced plant growth and dying trees. The 2005 drought — triggered by warming in the tropical North Atlantic rather than el Niño — resulted in a net flux of 5 billion tons of carbon dioxide (CO2) into the atmosphere — more than the combined annual emissions of Japan and Europe — relative to normal years when the Amazon is a net sink for 2 billion tons of CO2.


Indonesia applies for REDD partnership to protect forests

(03/04/2009) Indonesia has applied to join the World Bank's Forest Carbon Partnership Facility, becoming the largest developing country to apply to a program that seeks to reduce greenhouse gas emissions by saving tropical forests, reports Reuters.


Amazon deforestation drops 70% for Nov 2008-Jan 2009 period

(03/04/2009) Deforestation in the Brazilian Amazon fell to 291 square miles (754 square kilometers) in the November 2008-January 2009 window, a drop of 70 percent compared to the year earlier period when 976 sq mi (2,527 sq km), said Environment Minister Carlos Minc.


Climate change could devastate lizards in the tropics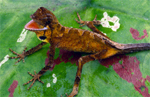 (03/04/2009) With help from data collected thirty years ago, scientists have discovered that tropical lizards may be particularly sensitive to a warming world. Researchers found that lizards in the tropics are more sensitive to higher temperatures than their relatives in cooler, yet more variable climates. "The least heat-tolerant lizards in the world are found at the lowest latitudes, in the tropical forests. I find that amazing," said Raymond Huey, lead author of a paper appearing in the March 4 Proceedings of the Royal Society B.


Papua New Guinea creates first nature reserve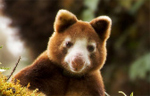 (03/03/2009) Home to numerous endemic species and some of the Asia's last intact tropical forests, Papua New Guinea has created its first national conservation area. Unique in structure, the park is owned by 35 surrounding indigenous villages which have agreed unanimously to prohibit hunting, logging, mining, and other development within the park. The villages have also created a community organization that will oversee management of the park. The 10,000 villagers found partners in Woodland Park Zoo in Seattle, Conservation International, and National Geographic. The conservation organizations spent twelve years working with locals and the Papua New Guinea government to establish the YUS Conservation Area.


Tigers continue killing rampage in Indonesia

(03/03/2009) Two more illegal loggers were attacked and killed Sunday night in Sungai Gelam district in Jambi Province on the island of Sumatra, reports the Jakarta Post. The deaths bring the total number of people killed by tigers in the province since January 24th to nine.


Cameroon may liquidate rainforest reserve if conservationists don't step forward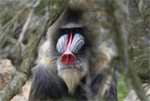 (03/02/2009) The opportunity to conserve a one million hectare tract rainforest in Cameroon is fast dwindling due financial pressures in the Central African country, reports a bulletin from the Ngoyla Mintom Foundation. In 2002 the government of Cameroon suspended logging rights and extended an offer to protect Ngoyla Mintom — a forest reserve that houses 4,000 lowland gorillas, 1,500 endangered chimpanzees, 3,000 forest elephants and an important population of vulnerable Mandrills — provided someone step forward to pay for it. To date there have been no takers. Now facing a mounting economic crisis, the government of Cameroon says it will soon concession Ngoyla Mintom for logging.


14,000-barrel oil spill in the Ecuadorean Amazon

(02/27/2009) A ruptured oil pipeline caused 14,000 barrels of crude to spill into a river in the Napo region in northeast Ecuador, an area known for its high biological diversity, reports Reuters.


Deforestation blamed for tiger maulings in Sumatra

(02/27/2009) WWF has attributed six recent killings of villagers by tigers to deforestation in Sumatra. Habitat loss — together with prey depletion by hunting — is believed to be driving tiger-human conflict on the Indonesia island.


Whole Foods bans unsustainable palm oil from its products


(02/24/2009) America's largest organic grocer has announced its products will no longer use palm oil sourced from unsustainable producers, reports the Rainforest Action Network (RAN), an activist group that has led a campaign against destructive palm oil production. The move adds pressure on the palm oil industry to develop an effective and credible certification system for palm oil.


YouTube videos may be imperiling cuddly primate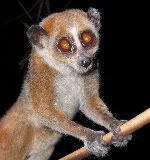 (02/24/2009) Many "cute" and "cuddly" species have gained attention and funds from conservation groups, since the public gravitates toward such attractive species. In fact, cuteness can sometimes mean the difference between conservation attention and extinction. However, for slow lorises being cute may be their downfall. Despite the fact that owning a slow loris as a pet or trading it is illegal in all range countries and "all countries where primates as pets are illegal," the species is still heavily trafficked, says Dr. Anna Nekaris, an anthropologist who specializes in slow-loris research at Oxford Brookes University. During the past few years videos of pet slow lorises have begun to appear on YouTube. Such videos often include comments from users who push misinformation about the slow loris's legality and aptitude as pets, raising concerns among conservationists that the videos encourage people to actively pursue the slow loris as a pet.


Biologists warn of rainforest mining threat from Alcoa, Newmont in Suriname

(02/23/2009) A prominent group of biologists are calling for Alcoa, Newmont Mining Corp, and other minerals conglomerates to forgo gold and bauxite mining operations in a biologically-rich zone in the South American country of Suriname.


ACCOR hotel chain linked to destructive logging in Borneo?

(02/23/2009) ACCOR, one of Europe's leading hotel groups, is cooperating with a Malaysian logging company blamed for destructive logging and attacks on Penan indigenous communities in Sarawak, claims an environmental group that has long campaigned on behalf of Borneo's forest people. The Switzerland-based Bruno Manser Fund reports that NOVOTEL is jointly building a 4.5-star hotel in the Sarawak capital of Kuching with the Malaysian tropical timber company, Interhill.


24% of Papua New Guinea's rainforest destroyed or degraded by logging in 30 years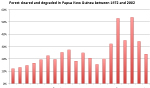 (02/23/2009) Nearly one quarter of Papua New Guinea's rainforests were damaged or destroyed between 1972 and 2002, report researchers writing in the journal Biotopica. The results, which were published in a report last June, show that Papua New Guinea is losing forests at a much faster rate than previously believed. Over the 30-year study period 15 percent of Papua New Guinea's tropical forests were cleared and 8.8 percent were degraded through logging.


New fire record for Borneo, Sumatra shows dramatic increase in rainforest destruction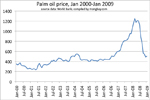 (02/22/2009) Destruction of rainforests and peatlands is making Indonesia more susceptible to devastating forest fires, especially in dry el Niño years, report researchers writing in the journal Nature Geoscience. Constructing a record of fires dating back to 1960 for Sumatra and Kalimantan (on the island of Borneo) using airport visibility records to measure aerosols or "haze" prior to the availability of satellite data, Robert Field of the University of Toronto and colleagues found that the intensity and scale of fires has increased substantially in Indonesia since the early 1990s, coinciding with rapid expansion of oil palm plantations and industrial logging.


Indonesia confirms that peatlands will be converted for plantations

(02/19/2009) Indonesia's Minister for the Environment has approved a decree that will allow the conversion of carbon-rich peatlands for oil palm plantations, reports The Jakarta Post.


Rainforests absorb 20% of emissions annually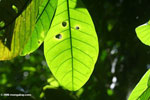 (02/19/2009) Undisturbed tropical forests are absorbing nearly a fifth of carbon dioxide released annually by the burning of fossil fuels, according to an analysis of 40 years of data from rainforests in the Central African country of Gabon. Writing in the journal Nature, Simon Lewis and colleagues report that natural forests are an immense carbon sink, helping slow the rise in atmospheric CO2 levels.


Amazon rainforest in big trouble, says UN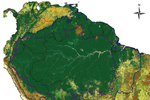 (02/19/2009) Economic development could doom the Amazon warns a comprehensive new report from the United Nations Environment Programme (UNEP). The report — titled GEO Amazonia [PDF-21.3MB] — is largely a synthesis of previously published research, drawing upon studies by more than 150 experts in the eight countries that share the Amazon.


FARC killing Rainforest Indians in Colombia

(02/18/2009) Several members of the Awa indigenous community have been killed by Revolutionary Armed Forces of Colombia (FARC) guerrillas in Nariño, a state bordering Ecuador, reports Human Rights Watch.


Burning rainforests, melting tundra could accelerate global warming well beyond current projections


(02/16/2009) Projections by the Intergovernmental Panel on Climate Change (IPCC) likely underestimate the scale and rapidity of climate change, warned a Stanford University scientist presenting Saturday at the annual meeting of the American Association for the Advancement of Science (AAAS) in Chicago.


Beef consumption fuels rainforest destruction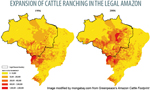 (02/16/2009) Nearly 80 percent of deforestation in the Brazilian Amazon results from cattle ranching, according to a new report by Greenpeace. The finding confirms what Amazon researchers have long known – that Brazil's rise to become the world's largest exporter of beef has come at the expense of Earth's biggest rainforest. More than 38,600 square miles has been cleared for pasture since 1996, bringing the total area occupied by cattle ranches in the Brazilian Amazon to 214,000 square miles, an area larger than France. The legal Amazon, an region consisting of rainforests and a biologically-rich grassland known as cerrado, is now home to more than 80 million head of cattle. For comparison, the entire U.S. herd was 96 million in 2008.


Pricing emissions from farming, logging could shift land use towards conservation

(02/15/2009) Putting a price tag on carbon dioxide emissions resulting from various land use practices could dramatically change the way that land is used, including reducing deforestation and limiting agricultural expansion on carbon-rich lands, said a researcher presenting at the annual meeting of the American Association for the Advancement of Science.


80% of agricultural expansion since 1980 came at expense of forests


(02/15/2009) More than half of cropland expansion between 1980 and 2000 occurred at the expense of natural forests, while another 30 percent of occurred in disturbed forests, reported a Stanford University researcher presenting Saturday at the annual meeting of the American Association for the Advancement of Science (AAAS) in Chicago.


Payments for eco services could save the Amazon



(02/12/2009) Paying for the ecological services provided by the Amazon rainforest could be the key to saving it, reports a new analysis from WWF. The study, Keeping the Amazon forests standing: a matter of values, tallied the economic value of various ecosystem services afforded by Earth's largest rainforest. It found that standing forest is worth, at minimum, $426 per hectare per year.


France's Suez liable for illegal deforestation, "dynamite fishing" in the Amazon rainforest

(02/11/2009) A consortium building the Jirau hydroelectric dam in Brazil near the Bolivian border has been ordered to pay roughly $3.5 million in fines for illegally logging nearly 50 acres (18.6 ha) of forest and using dynamite to kill 11 tons of fish in local rivers, reports the Spanish news agency EFE.


Global warming may drive the Amazon rainforest toward seasonal forests rather than savanna

(02/11/2009) Changes in rainfall resulting from climate change may drive the parts of Amazon rainforest toward seasonal forests rather than savanna, argue researchers writing in the Proceedings of the National Academy of Sciences


Amazon indian tribe accused of killing and eating farmer

(02/10/2009) Five members of the Kulina tribe in the Brazilian Amazon are on the run after allegedly killing and eating a farmer in a "ritual act of cannibalism", reports CNN.


Kerry, Lugar: U.S. has opportunity to lead on climate, forest conservation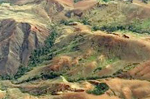 (02/10/2009) The United States can reassert itself as a global leader on the environment by supporting an initiative to fight climate change by protecting forests, said leaders from a broad range of political, environmental, development and business communities at a meeting on Capitol Hill Monday. Joined by senators John Kerry (D-MA) and Richard Lugar, the "Avoided Deforestation Partners" coalition called for Congress to include "strong tropical forest protection measures in U.S. climate change legislation" ahead of this December's climate conference in Copenhagen, Denmark.


Salamander populations collapse in Central America

(02/09/2009) Salamanders in Central America — like frogs, toads, and other amphibians at sites around the world — are rapidly and mysteriously declining, report researchers writing in the journal Proceedings of the National Academy of Sciences. Disturbingly, salamanders are disappearing from protected areas and otherwise pristine habitats.


New model uses carbon credits, sustainable palm oil to save Indonesia's rainforests


(02/05/2009) The World Resources Institute (WRI) has launched an innovative avoided deforestation model that aims to deter conversion of Indonesian rainforest for oil palm plantations. The project, dubbed "POTICO" (Palm Oil, TImber, Carbon Offsets), integrates sustainable palm oil, FSC-certified timber, and carbon offsets in order to "divert new oil palm plantations onto degraded lands and bring the forests that were slated for conversion into certified sustainable forestry".


Tropical forest tree is source of new mosquito repellent as effective as DEET

(02/05/2009) Isolongifolenone, a natural compound found in the Tauroniro tree (Humiria balsamifera) of South America, has been identified as an effective deterrent of mosquitoes and ticks, report researchers writing in the latest issue of Journal of Medical Entomology.


Frogs can be used to predict biodiversity hotspots

(02/05/2009) Tree frogs may help scientists inexpensively predict biodiversity hotspots for conservation, report researchers writing in the journal Science.


Norway to pay Guyana to save its rainforests


(02/05/2009) Norway will provide financial support for Guyana's ambitious plan to conserve its rainforests, reports the Guyana Chronicle. Meeting in Oslo, Norway on Tuesday, Guyana President Bharrat Jagdeo and Norwegian Prime Minister Jens Stoltenberg signed a Memorandum of Understanding agreeing to establish a partnership to reduce greenhouse gas emissions from deforestation and forest degradation (REDD). The leaders will push for the incorporation of a REDD mechanism that includes low deforestation countries like Guyana in a post-2012 climate change agreement.


Heart of Borneo conservation initiative at risk from Indonesian development plan



(02/04/2009) Indonesia's Defense Minister Juwono Sudarsono is pushing a proposal to develop economic zones along the border between Malaysia and Kalimantan "as soon as possible" for national security reasons, reports the Jakarta Globe. The plan — which Juwono claims is to protect Indonesia's sovereignty — would undermine the historic Heart of Borneo conservation initiative signed in 2007 by spurring massive expansion of logging, plantation development, and road construction in the biologically-rich region.


Malaysian government says forest reserve 'plundered' for oil palm development

(02/03/2009) Responding to allegations by the Human Rights Commission of Malaysia (Suhakam) that indigenous people have been forced from their lands (a charge it denied), the Sabah Forestry Department said that more than 30 percent of Mt. Pock And Tanjong Nagos Forest Reserves were "plundered" by "people with means to plant illegal oil palm including companies" up until 2001. The statement is noteworthy in that leaders of the Malaysian Palm Oil Council, the marketing and lobbying arm of the Malaysian palm oil industry, have maintained that oil expansion has not taken place at the expense of natural forest in Malaysia.


Photos of new frogs discovered in Colombia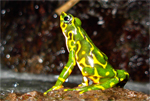 (02/03/2009) Ten undescribed species of amphibians — including nine frog and one salamander — have been discovered in the mountains of Colombia, report scientists from Conservation International (CI). The "new" amphibians included spiky-skinned, orange-legged rain frog, three poison dart frogs and three glass frogs, named for their transparent skin. The amphibians were discovered during a recent Rapid Assessment Program (RAP) expedition in the Tacarcuna area of the Darien, near the border with Panama.


12 new species of frogs discovered in India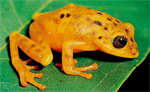 (02/03/2009) A dozen previously unknown species of frogs have been discovered in the forests of Western Ghats according to a paper published in latest issue of Zoological Journal of Linnean Society, London. The 12 species have been identified following a revision of the Philautus genus and are the result of ten years of field study in Kerala, Tamil Nadu, Karnataka. Goa, Maharashtra, and part of Gujarat, in the Western Ghats. The Western Ghats are considered a global biodiversity hotspot for their species richness and the threats the mountain range faces.


Amazon scientists awarded 'Nobel Prize' of conservation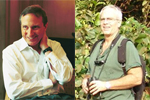 (02/01/2009) Thomas Lovejoy of the H. John Heinz III Center for Science, Economics and the Environment and William F. Laurance of the Smithsonian Tropical Research Institute (STRI) have been awarded one of ecology's most coveted prizes for their work to understand and conserve the Amazon rainforest. The €400,000 BBVA Foundation Frontiers of Knowledge Award in Ecology and Conservation Biology is given annually to "honor contributions which significantly advance the stock of knowledge in this area for reasons of their importance and originality."



Page 1 | Page 2 | Page 3 | Page 4 | Page 5 | Page 6 | Page 7 | Page 8 | Page 9 | Page 10 | Page 11 | Page 12 | Page 13 | Page 14 | Page 15 | Page 16 | Page 17 | Page 18 | Page 19 | Page 20 | Page 21 | Page 22 | Page 23 | Page 24 | Page 25 | Page 26 | Page 27 | Page 28 | Page 29 | Page 30 | Page 31 | Page 32 | Page 33 | Page 34 | Page 35 | Page 36 | Page 37 | Page 38 | Page 39 | Page 40 | Page 41 | Page 42 | Page 43 | Page 44 | Page 45 | Page 46 | Page 47 | Page 48 | Page 49 | Page 50 | Page 51 | Page 52 | Page 53 | Page 54