News articles on rainforests

---
Mongabay.com news articles on rainforests in blog format. Updated regularly.





Forgotten Species: the marooned pygmy three-toed sloth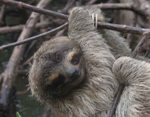 (03/16/2010) Many people consider tropical islands mini-paradises: sanctuaries cut-off from the rest of the world. Some species flourish on islands for the same reason. With few predators and a largely consistent environment, once a species has comfortably adapted to its habitat there's little to do but thrive. That is until something changes: like humans showing up. Changes in confined island ecosystems often have large and rapid impacts, too fast and too big for marooned species to survive.


Amazon confusion: new research shows forest is resilient to drought, but is this the whole picture?


(03/15/2010) A drought that happens once in a hundred years had little negative or positive effect on the Amazon rainforest according to a NASA funded study in Geophysical Research Letters. "We found no big differences in the greenness level of these forests between drought and non-drought years, which suggests that these forests may be more tolerant of droughts than we previously thought," said Arindam Samanta, the study's lead author from Boston University.


Secrets of the Amazon: giant anacondas and floating forests, an interview with Paul Rosolie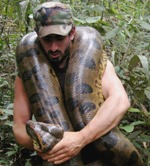 (03/10/2010) At twenty-two Paul Rosolie has seen more adventure than many of us will in our lifetime. First visiting the Amazon at eighteen, Rosolie has explored strange jungle ecosystems, caught anaconda and black caiman bare-handed, joined indigenous hunting expeditions, led volunteer expeditions, and hand-raised a baby giant anteater. "Rainforests were my childhood obsession," Rosolie told Mongabay.com. "For as long as I can remember, going to the Amazon had been my dream […] In those first ten minutes [of visiting], cowering under the bellowing calls of howler monkeys, I saw trails of leaf cutter ants under impossibly large, vine-tangled trees; a flock of scarlet macaws crossed the sky like a brilliant flying rainbow. I saw a place where nature was in its full; it is the most amazing place on earth."


Why seed dispersers matter, an interview with Pierre-Michel Forget, chair of the FSD International Symposium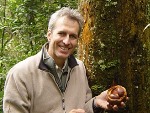 (03/07/2010) There are few areas of research in tropical biology more exciting and more important than seed dispersal. Seed dispersal—the process by which seeds are spread from parent trees to new sprouting ground—underpins the ecology of forests worldwide. In temperate forests, seeds are often spread by wind and water, though sometimes by animals such as squirrels and birds. But in the tropics the emphasis is far heavier on the latter, as Dr. Pierre-Michel Forget explains to mongabay.com. "[In rainforests] a majority of plants, trees, lianas, epiphytes, and herbs, are dispersed by fruit-eating animals. […] As seed size varies from tiny seeds less than one millimetres to several centimetres in length or diameter, then, a variety of animals is required to disperse such a continuum and variety of seed size, the smaller being transported by ants and dung beetles, the larger swallowed by cassowary, tapir and elephant, for instance."


U.S. and Brazil sign deforestation agreement

(03/07/2010) Brazil and the United States have signed an agreement to worth together to reduce deforestation as part of an effort to slow climate change.


Photos: Madagascar's wonderful and wild frogs, an interview with Sahonagasy



(03/03/2010) To save Madagascar's embattled and beautiful amphibians, scientists are turning to the web. A new site built by herpetologists, Sahonagasy, is dedicated to gathering and providing information about Madagascar's unique amphibians in a bid to save them from the growing threat of extinction. "The past 20 years have seen resources wasted because of a poor coordination of efforts," explains Miguel Vences, herpetologist and professor at the Technical University of Braunschweig. "Many surveys and reports have been produced that were never published, many tourists found and photographed amphibians but these photos were not made available to mapping projects, many studies carried out by Malagasy students did not make use of literature because it was not available."


Healthy coral reefs produce clouds and precipitation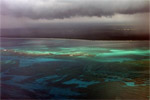 (03/03/2010) Twenty years of research has led Dr. Graham Jones of Australia's Southern Cross University to discover a startling connection between coral reefs and coastal precipitation. According to Jones, a substance produced by thriving coral reefs seed clouds leading to precipitation in a long-standing natural process that is coming under threat due to climate change.


Australia pledges $30m to reduce deforestation in Sumatra

(03/03/2010) Australia will contribute A$30 million to a project to reduce deforestation in the province of Jambi, on the Indonesian island of Sumatra, reports Reuters.


Oil palm plantations support fewer ant species than rainforest

(03/02/2010) Oil palm plantations support substantially less biodiversity than natural forests when it comes to ant species, reports new research published in Basic and Applied Ecology. Tom Fayle, a University of Cambridge biologist, and colleagues sampled ant populations in Danum Valley Conservation Area, a rainforest, and nearby oil palm plantations in Sabah, a state Malaysian Borneo. The researchers counted 16,000 worker ants from 309 species in the natural forest but only in 110 species at the oil palm plantation.


Madagascar traders ready $50m shipment of illegally logged rainforest timber

(03/02/2010) Traders in Vohemar, a port in northeastern Madagascar, are preparing for to ship $54 million worth of timber illegally logged from the Indian Ocean island nation's rainforest parks, report local sources.


Guyana bans gold mining in the 'Land of the Giants'



(03/01/2010) Guyana has banned gold dredging in the Rewa Head region of the South American country after pressure from Amerindian communities in the area. A recent expedition to Rewa Head turned up unspoiled wilderness and mind-boggling biodiversity. The researchers, in just six weeks, stumbled on the world's largest snake (anaconda), spider (the aptly named goliath bird-eating spider), armadillo (the giant armadillo), anteater (the giant anteater), and otter (the giant otter), leading them to dub the area 'the Land of the Giants'. "During our brief survey we had encounters with wildlife that tropical biologists can spend years in the field waiting for. On a single day we had two tapirs paddle alongside our boat, we were swooped on by a crested eagle and then later charged by a group of giant otters."


French company prepares to ship illegally logged rainforest wood from Madagascar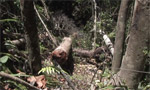 (02/25/2010) Delmas, a French shipping company that has been under pressure for facilitating the destruction of Madagascar's rainforest parks, has been cleared to begin picking up contraband rosewood as soon as Monday, report local sources in the Indian Ocean island nation. Leaders behind last year's military coup — which displaced the autocratic, but democratically elected President Marc Ravalomanana — have signed off on the shipment.


Vietnam implements project to save one of the world's rarest mammals, the shy soala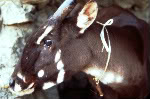 (02/24/2010) Vietnam's central province of Thua Thien-Hue has approved a project to save the enigmatic saola. Listed as Critically Endangered, the saola (Pseudoryx nghetinhensis)—a type of forest antelope—is so rare and secretive that it was only discovered in 1992. It is considered by many to be one of the world's rarest mammals. The project, funded by the Darwin Initiative, Cambridge University, and WWF, will be largely carried out by forest rangers during the next 33 months in Bach Ma National Park and a saola preservation zone. The project includes research, raising public awareness, and managing the protected areas to help the saola's survival.


BBC documentary leads Unilever to blacklist Indonesian palm oil company

(02/24/2010) Unilever has told Indonesian suppliers to stop sourcing palm oil from Duta Palma due to concerns over deforestation, reports Reuters.


Conflicting signals out of Indonesia on whether palm oil plantations will be classified as forests

(02/23/2010) Indonesia will not allow the conversion of natural forest for oil palm plantations, claimed the country's Forestry Minister Zulkifli Hasan in comments reported by the Jakarta Post.


REDD may not provide sufficient incentive to developers over palm oil


(02/22/2010) In less than a generation oil palm cultivation has emerged as a leading form of land use in tropical forests, especially in Southeast Asia. Rising global demand for edible oils, coupled with the crop's high yield, has turned palm oil into an economic juggernaut, generating us$ 10 billion in exports for Indonesia and Malaysia, which account for 85 percent of palm oil production, alone. Today more than 40 countries - led by China, India, and Europe - import crude palm oil.


Indonesia to target New Guinea for agricultural expansion

(02/22/2010) Indonesia will target its last frontier — its territory on New Guinea — as it seeks to become a major agricultural exporter, reports the AFP.


Where two worlds collide: visiting Tabin Wildlife Reserve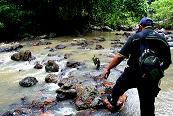 (02/21/2010) The vehicle stopped on the way into Tabin Wildlife Reserve as a troupe of pig-tailed macaques began making their way across the road. In a flash a domestic dog, which may or may not have been 'ownerless', ambushed the group. Chaos erupted as the big predator fell upon the community. As quickly as it began it was all over and the dog was rushing over with an infant monkey in its mouth, leaving the macaques' screeching out their helplessness. As my uncustomary welcome to Tabin Wildlife Reserve shows: the park is a meeting of two worlds. On the left side of the road leading into the reserve is a massive oil palm plantation, on the right is the rainforest and the many species the reserve protects. Tabin, therefore, gives the visitor a unique up-close view of the debate raging in Borneo and throughout much of Southeast Asia over conservation and environment versus oil palm plantations.


Pregnancy gives new hope for rhino on-the-brink of extinction



(02/18/2010) Though they grew up world's apart, Sumatran rhinos Ratu and Andalas have given conservationists new-found hope for saving the embattled species. The rhino couple is expecting, according to the Sumatran Rhino Sanctuary at Way Kambas, Indonesia. One of the world's most endangered big mammals, Sumatran rhinos are unique due to their hairy bodies and small size (at least compared to other rhinos). The last surviving members of the genus Dicerorhinus, only 200 Sumatran rhinos are estimated to survive in the wild. Ratu's pregnancy holds special significance for a number of reasons. It is the first pregnancy at the Sumatran Rhino Sanctuary; it will be both Ratu's and Andalas' first calf; it is also the first pregnancy in captivity since Andalas' mother Emi—the only Sumatran rhino to successfully give birth in captivity for 112 years—passed away last fall.


Humans push half of the world's primates toward extinction, lemurs in particular trouble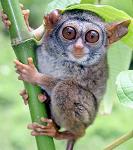 (02/18/2010) Of the known 634 primate species in the world 48 percent are currently threatened with extinction, making mankind's closes relatives one of the most endangered animal groups in the world. In order to bring awareness to the desperate state of primates, a new report by the International Union for the Conservation of Nature highlights twenty-five primates in the most need of rapid conservation action. Compiled by 85 experts the report, entitled Primates in Peril: The World's 25 Most Endangered Primates, 2008–2010, includes six primates from Africa, eleven from Asia, three from Central and South America, and five from the island of Madagascar.


Under siege: oil and gas concessions cover 41 percent of the Peruvian Amazon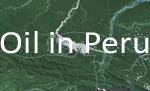 (02/16/2010) A new study in the Environmental Research Letter finds that the Peruvian Amazon is being overrun by the oil and gas industries. According to the study 41 percent of the Peruvian Amazon is currently covered by 52 separate oil and gas concessions, nearly six times as much land as was covered in 2003. "We found that more of the Peruvian Amazon has recently been leased to oil and gas companies than at any other time on record," explained co-author Dr. Matt Finer of the Washington DC-based Save America's Forests in a press release. The concessions even surpass the oil boom in the region during the 1970s and 80s, which resulted in extensive environmental damage.


12-year-old on a mission to save Africa's most unusual animal, the okapi, an interview with Spencer Tait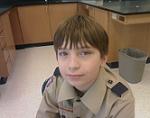 (02/16/2010) Anyone who says a kid can't change the world hasn't met Spencer Tait. At the age of five Spencer had his first encounter with the Congo's elusive okapi at the Milwaukee Public Museum. Spencer—now 12 years old—describes that encounter as 'love at first sight'. He explains that while the okapi "looks like a mix between a zebra, horse, and giraffe [...] it's really only related to the giraffe." Seeing the okapi at the museum led Spencer not only to learn all about the okapi, but also to find out what was threatening the animal's survival, including the long civil conflict in the Democratic Republic of Congo, the okapi's home. Most kids—and adults too—would probably leave it at that, but not Spencer.


Video: Sunda clouded leopard caught on film for the first time

(02/10/2010) Carnivore researchers have captured the first footage of the Sunda clouded leopard (Neofelis diardi) in Malaysia. The island's largest predator was only proclaimed a unique species in 2006 when genetic evidence and analysis of its markings proved it was distinct enough from its mainland relative—the clouded leopard (Neofelis nebulosa)—to be considered a new species. The recent classification has prompted renewed interest in this elusive and threatened cat.


Companies disclose deforestation risk in their supply chains

(02/10/2010) An initiative that aims to root out deforestation by increasing the transparency of global supply chains released the results of its first survey on Wednesday, finding that most companies were not previously looking at the issue. Of 217 companies contacted by the Forest Footprint Disclosure project, only 35 responded with full data disclosure, including British Airways, BMW, Travis Perkins, L'Oréal, Weyerhaeuser, Kingfisher, Adidas, Nike, Mondi Marks & Spencer, Sainsbury's, and Unilever.


How to end Madagascar's logging crisis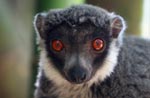 (02/10/2010) In the aftermath of a military coup last March, Madagascar's rainforests have been pillaged for precious hardwoods, including rosewood and ebonies. Tens of thousands of hectares have been affected, including some of the island's most biologically-diverse national parks: Marojejy, Masoala, and Makira. Illegal logging has also spurred the rise of a commercial bushmeat trade. Hunters are now slaughtering rare and gentle lemurs for restaurants.


Amazon rainforest will bear cost of biofuel policies in Brazil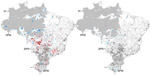 (02/08/2010) Business-as-usual agricultural expansion to meet biofuel production targets for 2020 will take a heavy toll on Brazil's Amazon rainforest in coming years, undermining the potential emissions savings of transitioning from fossil fuels to biofuels, warns a new paper published in the Proceedings of the National Academy of Sciences (PNAS). The research suggests that intensification of cattle ranching, combined with efforts to promote high-yielding oil crops like oil palm could lessen forecast greenhouse gas emissions from indirect land use in the region.


New spiny pocket mouse discovered in the mountainous rainforests of Venezuela

(02/08/2010) Researchers have discovered a new species of spiny mouse that lives on four mountainous forests in the Cordillera de la Costa mountain range of Venezuela.


Asia's biggest logging company accused of bribery, violence in Papua New Guinea

(02/08/2010) A local organization in Papua New Guinea, known as Asples Madang, is fighting against one of the region's biggest industrial loggers, Rimbunan Hijau (RH) chaired by billionare Tiong Hiew King. Aspeles Madang has accused Malaysian company, RH, of acquiring land illegally and of using brute force and bribery in its dealing with locals.


Google Earth boosts deforestation monitoring capabilities

(02/07/2010) Google has taken a step towards ramping up the deforestation monitoring capabilities the Google Earth Engine by contracting Massachusetts-based Clark Labs to develop an online version of its Land Change Modeler application.


Commodity trade and urbanization, rather than rural poverty, drive deforestation


(02/07/2010) Deforestation is increasingly correlated to urban population growth and trade rather than rural poverty, suggesting that measures proposed to reduce deforestation will be ineffective if they fail to address demand for commodities produced on forest lands, argues a new paper published in Nature GeoScience.


Forest conservation in U.S. climate policy: an interview with Jeff Horowitz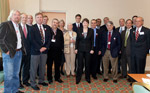 (02/05/2010) The Copenhagen Accord signed in December is widely seen as a disappointment. The Accord set no binding targets for greenhouse gas emissions targets and did not even commitment to a legally binding treaty in the future. Serious work is needed to bring the process back on track. But some progress was made. Countries agreed on international monitoring of emissions (a point of conflict between China and the United States) and funding (rich countries pledged $3 billion a year for the next three years and up to $100 billion a year by 2020) for mitigation and adaptation in developing countries. Furthermore, there were gains for the REDD mechanism, a U.N.-backed plan to compensate developing countries for reducing emissions from deforestation and degradation.


EU: rainforests can be converted to palm oil plantations for biofuel production


(02/04/2010) The European Union may be planning to classify oil palm plantations as forests, raising fears among environmental groups of expanded conversion of tropical rainforests for biofuel production, reports the EUobserver, which cites a leaked document from the European Commission. The draft document shows that policymakers are considering language that would specifically allow use of biofuels produced via conversion of rainforests to oil palm plantations.


The Amazongate fiasco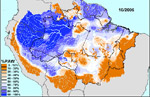 (02/03/2010) A claim published in the Sunday Times over the veracity of a statement published in an Intergovernmental Panel on Climate Change (IPCC) report may land the British newspaper in hot water. On Sunday, Jonathan Leake, Science & Environment Editor of the Sunday Times, accused the IPCC of making a "bogus rainforest claim" when it cited a report warning that up to 40 percent of the Amazon could be "drastically" affected by climate change. Climate change skeptics immediately seized on "Amazongate" as further evidence to discredit the IPCC just two weeks after it was found to be using shoddy glacier data in its 2007 climate assessment.


Rainforest expert agrees with IPCC: warns of 'tipping point' for Amazon


(02/03/2010) Amid questions over the Amazon forests' capacity to survive climate change, a renowned tropical biologist says that in fact the fears are real, reports Tierramerica. Speaking at the Biodiversity Science Policy Conference in Paris, Thomas Lovejoy, biodiversity chair at the Washington DC-based Heinz Center for Science, Economics and the Environment, and chief biodiversity adviser to the president of the World Bank, described the Amazon rainforest as "very close to a tipping point".


Could special bonds fund the green revolution and stabilize the climate?


(02/02/2010) There is no question that governments around the world are moving slowly and sluggishly to combat climate change, especially when placed against the measures recommended by climate scientists. Only a handful of nations have actually cut overall greenhouse gas emissions, and the past couple decades have seen emissions rise rapidly worldwide as nations like India and China industrialize while Brazil and Indonesia continue massive deforestation. Global temperatures are rising in concert (though with natural fluctuations): the past decade is the warmest on record. After the failure of Copenhagen this past December to produce an ambitious and binding treaty, many are wondering if the world will ever address the threat of climate change or if future generations are set to live in a world far different—and more volatile—than the one we currently enjoy.


Environmentalists and indigenous groups decry approval of massive dam in Amazon

(02/02/2010) The approval of the hydro-electric Belo Monte Dam from the Brazilian environmental agency, IBAMA, has raised condemnations from environmentalists and indigenous groups. The dam will divert the flow of the Xingu River, a tributary of the Amazon River, which runs through the Amazon in northeast Brazil. According to critics the dam will destroy vast areas of pristine rainforest, disrupt sensitive ecosystems, and relocate 12,000 people.


Half of Indonesia's species remain unknown

(02/02/2010) Incorporating 17,000 tropical islands, Indonesia is one of the world's richest areas of biodiversity. However, according to the Jakarta Post, over half of this biodiversity remains unrecorded with only 20 of the more than 400 regencies in the country recording species.


UK to fund efforts to shift towards greener palm oil production

(01/31/2010) Britain will contribute £50m ($80m) towards efforts to reduce greenhouse gas emissions in Indonesia, including a project that aims to encourage palm oil producers to establish plantations on degraded lands instead of in place of rainforests and carbon-dense peatlands, reports BBC News.


Farmers drive deforestation in Rondonia, in the Brazilian Amazon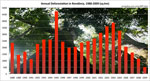 (01/31/2010) Small-scale farmers who lease land from the Brazilian government are very much responsible for deforestation in the Brazilian state of Rondonia in the Amazon area. In most areas with agrarian projects, more than fifty percent of the land has been cleared of forests, while the Brazilian Forestry Code permits farming concerns in the Amazon to clear only twenty percent of the land.


Satellites being used to track illegal logging, rosewood trafficking in Madagascar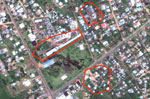 (01/28/2010) Analysts in Europe and the United States are using high resolution satellite imagery to identify and track shipments of timber illegally logged from rainforest parks in Madagascar. The images could be used to help prosecute traders involved in trafficking and put pressure on companies using rosewood from Madagascar.


Coup leaders sell out Madagascar's forests, people


(01/27/2010) Madagascar is renowned for its biological richness. Located off the eastern coast of southern Africa and slightly larger than California, the island has an eclectic collection of plants and animals, more than 80 percent of which are found nowhere else in the world. But Madagascar's biological bounty has been under siege for nearly a year in the aftermath of a political crisis which saw its president chased into exile at gunpoint; a collapse in its civil service, including its park management system; and evaporation of donor funds which provide half the government's annual budget. In the absence of governance, organized gangs ransacked the island's biological treasures, including precious hardwoods and endangered lemurs from protected rainforests, and frightened away tourists, who provide a critical economic incentive for conservation. Now, as the coup leaders take an increasingly active role in the plunder as a means to finance an upcoming election they hope will legitimize their power grab, the question becomes whether Madagascar's once highly regarded conservation system can be restored and maintained.


Real-life Avatar: court blocks destruction of indigenous community in Borneo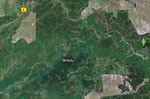 (01/27/2010) A court in the Malaysian state of Sarawak has issued an injunction to block the continued destruction of the Iban village of Sungai Sekabai, reports the Bruno Manser Fund (BMF), an indigenous rights groups. Last week Sarawak state police demolished 39 Iban homes in a dramatic escalation of land dispute between the community and a state-backed palm oil developer.


Failure of Copenhagen may spur dodgy REDD deals, says report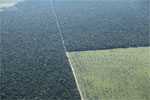 (01/26/2010) Lack of a clear framework and rules for a proposed climate change mitigation mechanism known as Reducing Emissions from Deforestation and Forest Degradation (REDD) could jeopardize its effectiveness and put forest-dependent communities at risk of exploitation, cautions a new report released by an environmental rights policy group. In "THE END OF THE HINTERLAND: Forests, Conflict and Climate Change", the Washington-based Rights and Resources Initiative (RRI) warns that without clear rules to address land tenure and forests rights issues, REDD could increase conflict by boosting the perceived value of forest land. Forest communities — which have much to gain under a well-designed and well-implemented mechanism — are particularly at risk.


Little more than 10,000 hectares of rainforest remains on Java

(01/24/2010) From 2003-2006, Java lost approximately 2,5000 hectares a year (10,000 hectares of forest in total) according to the Forestry Ministry. Despite the rate of loss being far lower in Java than other Indonesian islands (such as Borneo, Sumatra, and Sulawesi), Java is particularly threatened because there is so little forest left. If the past rate of deforestation occurs from 2007-2010 then by the end of the year conservation organization Pro Fauna predicts only 10,000 hectares of rainforest will remain on the island, leaving a number of unique and endangered species in deep trouble.


Indigenous in Borneo win "landmark" court ruling over land rights

(01/21/2010) A Malaysian court has ruled in favor of indigenous communities in a dispute over land rights just two days after authorities "arbitrarily" destroyed 25 Iban homes in the village of Sungai Sekabai in Sarawak (Malaysian Borneo), reports the Bruno Manser Fund, a rights group.


Cheerios maker linked to rainforest destruction

(01/19/2010) An activist group linked General Mills to destruction of rainforests in Southeast Asia in dramatic fashion on Tuesday, when it unfurled a giant banner, reading "Warning: General Mills Destroys Rainforests", outside the company's Minneapolis headquarters building.


Photos: park in Ecuador likely contains world's highest biodiversity, but threatened by oil



(01/19/2010) In the midst of a seesaw political battle to save Yasuni National Park from oil developers, scientists have announced that this park in Ecuador houses more species than anywhere else in South America—and maybe the world. "Yasuní is at the center of a small zone where South America's amphibians, birds, mammals, and vascular plants all reach maximum diversity," Dr. Clinton Jenkins of the University of Maryland said in a press release. "We dubbed this area the 'quadruple richness center.'"


Indonesian government report recommends moratorium on peatlands conversion


(01/19/2010) A study issued by Indonesian government recommends a moratorium on peatlands conversion in order to meet its greenhouse gas emissions target pledged for 2020, reports the Jakarta Post. The report, commissioned by the National Development Planning Agency (Bappenas), says that conversion of peatlands accounts for 50 percent of Indonesia's greenhouse gas emissions but only one percent of GDP. A ban on conversion would therefore be a cost-effective way for the country to achieve its goal of reducing carbon emissions 26 percent from a projected baseline by 2020. But the recommendation is likely to face strong resistance from plantation developers eager to expand operations in peatland areas. Last year the Agricultural Ministry lifted a moratorium on the conversion of peatlands of less than 3 meters in depth for oil palm plantations. Environmentalists said the move would release billions of tons of carbon dioxide.


The Caribbean's wonderfully weird (and threatened) mammals, an interview with Jose Nunez-Mino



(01/18/2010) Not many people know the solenodon and the hutia, yet for the fortunate few that have encountered them, these strange little-studied mammals—just barely holding on in the Caribbean island of Hispaniola—deserve to be stars of the animal kingdom. "I could not quite believe it the first time I held a solenodon; I was in utter awe of this mesmerizing mammal. […] They have a long flexible snout which is all down to the fact that it is joined to the skull by a unique ball-and-socket joint. This makes it look as if the snout is almost independent to the rest of the animal. You can't help but feel fascinated by the snout and inevitably it does make you smile," Dr. Jose Nunez-Mino, the Project Manager for a new initiative to study and conserve the island's last mammals, told mongabay.com in an interview.


Orangutans vs palm oil in Malaysia: setting the record straight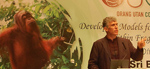 (01/16/2010) The Malaysian palm oil industry has been broadly accused of contributing to the dramatic decline in orangutan populations in Sabah, a state in northern Borneo, over the past 30 years. The industry has staunchly denied these charges and responded with marketing campaigns claiming the opposite: that oil palm plantations can support and nourish the great red apes. The issue came to a head last October at the Orangutan Colloquium held in Kota Kinabalu. There, confronted by orangutan biologists, the palm oil industry pledged to support restoring forest corridors along rivers in order to help facilitate movement of orangutans between remaining forest reserves across seas of oil palm plantations. Attending NGOs agreed that they would need to work with industry to find a balance that would allow the ongoing survival of orangutans in the wild. Nevertheless the conference was still marked by much of the same rhetoric that has characterized most of these meetings — chief palm oil industry officials again made dubious claims about the environmental stewardship of the industry. However this time there was at least acknowledgment that palm oil needs to play an active role in conservation.



Page 1 | Page 2 | Page 3 | Page 4 | Page 5 | Page 6 | Page 7 | Page 8 | Page 9 | Page 10 | Page 11 | Page 12 | Page 13 | Page 14 | Page 15 | Page 16 | Page 17 | Page 18 | Page 19 | Page 20 | Page 21 | Page 22 | Page 23 | Page 24 | Page 25 | Page 26 | Page 27 | Page 28 | Page 29 | Page 30 | Page 31 | Page 32 | Page 33 | Page 34 | Page 35 | Page 36 | Page 37 | Page 38 | Page 39 | Page 40 | Page 41 | Page 42 | Page 43 | Page 44