News articles on rainforest conservation

---
Mongabay.com news articles on rainforest conservation in blog format. Updated regularly.






The faster, fiercer, and always surprising sloth, an interview with Bryson Voirin

(10/25/2009) Sloths sleep all day; they are always slow; and they are gentle animals. These are just some of the popular misconceptions that sloth-scientist and expert tree-climber, Bryson Voirin, is overturning. After growing up among the wild creatures of Florida, spending his high school years in Germany, and earning a Bachelors degree in biology and environment at the New College of Florida, Voirin found his calling. At the New College of Florida, Voirin "met Meg Lowman, the famous canopy pioneer who invented many of the tree climbing techniques everyone uses today."
Emotional call for palm oil industry to address environmental problems
(10/21/2009) During what was at times an emotional speech, Sabah's Minister of Tourism, Culture, and Environment, Datuk Masidi Manjun, called on the palm oil industry to stop polluting rivers and work with NGOs to save orangutans and other wildlife. He delivered the speech on the first day of an Orangutan Conservation Colloquium held in early October in the Malaysian state of Sabah on the island of Borneo.
Malayan tiger rescued from poacher's snare proves need for increased enforcement
(10/13/2009) Last week a Malayan tiger (Panthera tigris jacksoni) was found with its front right paw caught in a snare set by poachers. World Wildlife Fund's (WWF) Wildlife Protection Unit discovered the snared tiger in the Belum-Temengor forest, a wildlife-rich reserve that has become a hotspot for poaching. After finding the wounded tiger the anti-poaching team called in officials from the Department of Wildlife and National Parks (PERHILITAN) who freed the great cat. The animal was then transported to Malacca Zoo for treatment.
Palm oil industry pledges wildlife corridors to save orangutans

(10/03/2009) In an unlikely—and perhaps tenuous—alliance, conservationists and the palm oil industry met this week to draw up plans to save Asia's last great ape, the orangutan. As if to underscore the colloquium's importance, delegates on arriving in the Malaysian State of Sabah found the capital covered in a thick and strange fog caused by the burning of rainforests and peat lands in neighboring Kalimantan. After two days of intensive meetings the colloquium adopted a resolution which included the acquisition of land for creating wildlife buffer zones of at least 100 meters along all major rivers, in addition to corridors for connecting forests. Researchers said such corridors were essential if orangutans were to have a future in Sabah.
Could agroforestry solve the biodiversity crisis and address poverty?, an interview with Shonil Bhagwat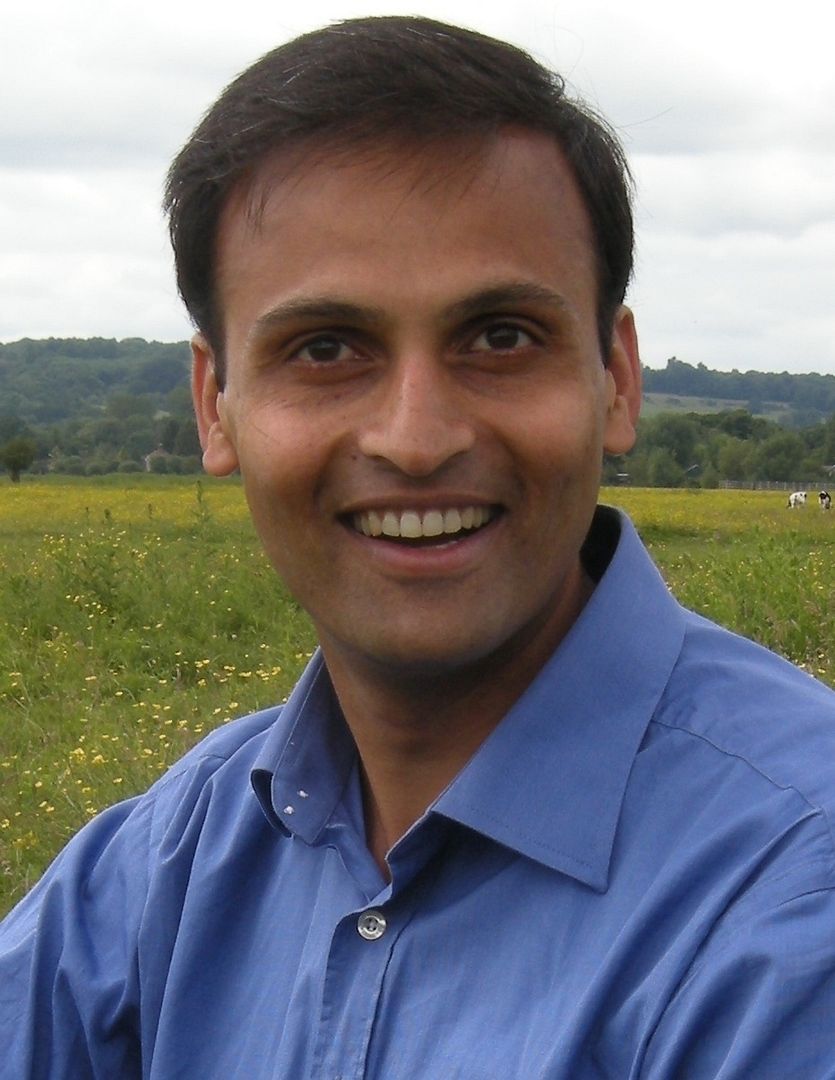 (09/24/2009) With the world facing a variety of crises: climate change, food shortages, extreme poverty, and biodiversity loss, researchers are looking at ways to address more than one issue at once by revolutionizing sectors of society. One of the ideas is a transformation of agricultural practices from intensive chemical-dependent crops to mixing agriculture and forest, while relying on organic methods. The latter is known as agroforestry or land sharing—balancing the crop yields with biodiversity. Shonil Bhagwat, Director of MSc in Biodiversity, Conservation and Management at the School of Geography and the Environment, Oxford, believes this philosophy could help the world tackle some of its biggest problems.
Two of the world's most endangered (and strangest) primates receive protection from new reserves in China and Vietnam
(09/24/2009) There are 200 Tonkin snub-nosed monkeys left in the world. The cao vit gibbon, however, is even worse off with only 110 individuals remaining, giving it the dubious honor of being the second most endangered primate in the world (the closely-related Hainan gibbon with only 17 individuals is likely number one). Both of these species—the cao vit gibbon and Tonkin snub nosed monkey—have received good news recently as new reserves in China and Vietnam have been created in part to aid their survival.
Will tropical trees survive climate change?, an interview with Kenneth J. Feeley

(09/24/2009) One of the most pressing issues in the conservation today is how climate change will affect tropical ecosystems. The short answer is: we don't know. Because of this, more and more scientists are looking at the probable impacts of a warmer world on the Earth's most vibrant and biodiverse ecosystems. Kenneth J. Feeley, tropical ecologist and new professor at Florida International University and the Center for Tropical Plant Conservation at the Fairchild Tropical Botanic Garden, is conducting groundbreaking research in the tropical forests of Peru on the migration of tree species due to climate change.
Working to save the 'living dead' in the Atlantic Forest, an interview with Antonio Rossano Mendes Pontes
(09/23/2009) The Atlantic Forest may very well be the most imperiled tropical ecosystem in the world: it is estimated that seven percent (or less) of the original forest remains. Lining the coast of Brazil, what is left of the forest is largely patches and fragments that are hemmed in by metropolises and monocultures. Yet, some areas are worse than others, such as the Pernambuco Endemism Centre, a region in the northeast that has largely been ignored by scientists and conservation efforts. Here, 98 percent of the forest is gone, and 70 percent of what remains are patches measuring less than 10 hectares. Due to this fragmentation all large mammals have gone regionally extinct and the small mammals are described by Antonio Rossano Mendes Pontes, a professor and researcher at the Federal University of Pernambuco, as the 'living dead'.
Prince Charles making progress in effort to save rainforests, says leading British environmentalist

(09/22/2009) Prince Charles of Great Britain has emerged as one of the world's highest-profile promoters of a scheme that could finally put an end to destruction of tropical rainforests. The Prince's Rainforest Project, launched in 2007, is promoting awareness of the role deforestation plays in climate change—it accounts for nearly a fifth of greenhouse gas emissions. The project also publicizes the multitude of benefits tropical forests provide, including maintenance of rainfall, biodiversity, and sustainable livelihoods for millions of people. But the initiative goes beyond merely raising awareness. Prince Charles is using his considerable influence to bring political and business leaders together to devise and support a plan to provide emergency funding to save rainforests. Tony Juniper, one of Britain's best-known environmentalists and Special Adviser to the project, spoke about Prince Charles' efforts in an interview with mongabay.com.
Innovative reforestation project threatened by 'regime change' in Madagascar, an interview with Rainer Dolch
(09/16/2009) In Madagascar the TAMS Program (Tetik'asa Mampody Savoka, meaning "the project to bring back the forest") is under threat due to the new government's unwillingness to provide funding. The current government, after gaining power in a coup this year, has frozen all funds slated for the project and has yet to sign a carbon credit agreement with the World Bank which would bring much needed funding. "It remains to be seen if the recognition or not of Madagascar's transitional Government will lead to signing the contract with the World Bank in the near future. This is of course essential for the continuity of the project and its future," Rainer Dolch told Monagaby.com in an interview.
Saving the last megafauna of Malaysia, an interview with Reuben Clements
(09/15/2009) Reuben Clements has achieved one success after another since graduating from the National University of Singapore. Currently working in peninsular Malaysia, he manages conservation programs for the Endangered Malayan tiger and the Critically Endangered Sumatran Rhino with World Wildlife Fund. At the same time he has discovered three new species of microsnails, one of which was named in the top ten new species of 2008 (a BIG achievement for a snail) due to its peculiar shell which has four different coiling axes. ie7uhig
Oil road transforms indigenous nomadic hunters into commercial poachers in the Ecuadorian Amazon
(09/13/2009) The documentary Crude opened this weekend in New York, while the film shows the direct impact of the oil industry on indigenous groups a new study proves that the presence of oil companies can have subtler, but still major impacts, on indigenous groups and the ecosystems in which they live. In Ecuador's Yasuni National Park—comprising 982,000 hectares of what the researchers call "one of the most species diverse forests in the world"—the presence of an oil company has disrupted the lives of the Waorani and the Kichwa peoples, and the rich abundance of wildlife living within the forest.
Concerns over deforestation may drive new approach to cattle ranching in the Amazon
(09/08/2009) While you're browsing the mall for running shoes, the Amazon rainforest is probably the farthest thing from your mind. Perhaps it shouldn't be. The globalization of commodity supply chains has created links between consumer products and distant ecosystems like the Amazon. Shoes sold in downtown Manhattan may have been assembled in Vietnam using leather supplied from a Brazilian processor that subcontracted to a rancher in the Amazon. But while demand for these products is currently driving environmental degradation, this connection may also hold the key to slowing the destruction of Earth's largest rainforest.
Crowned sifaka population on the verge of local extinction: dispatch from the field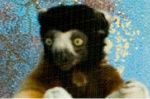 (09/08/2009) A small group of crowned sifaka lemurs Propithecus coronatus have been located in the corridor d'Amboloando-Dabolava, Miandrivazo district-Madagascar, but are immediately threatened with local extinction. The small, fragmented, and isolated forest shelters a group of only six adults and one baby. Interviews with local people revealed that once several groups of the species resided in the corridor, and even last year, about 20 individuals were still found there. However, within one year, the population dropped from 20 to 6 individuals.
New Amazonian reserve saves over a million acres in Peru
(08/30/2009) On August 27th Peru's Ministry of the Environment approved the creation of the Matses National Reserve to protect the region's biodiversity, ensure its natural resources, and preserve the home of the Matses indigenous peoples (known as the Mayorunas in Brazil). The park is 1,039,390 acres (or 420,626 hectares) of lowland Amazonian rainforest in eastern Peru. The park is the culmination of over a decade of work by the local non-profit CEDIA (the Center for the Development of the Indigenous Amazonians) funded in part by the Worldland Trust.
Photos reveal illegal logging near uncontacted natives in Peru

(08/17/2009) Ariel photos show proof of illegal logging for mahogany occurring in a Peruvian reserve set aside for uncontacted natives. The photos, taken by Chris Fagan from Round River Conservation Studies, show logging camps set-up inside the Murunahua Reserve, meant to protect the uncontacted indigenous group, known as the Murunahua Indians, in the Peruvian Amazon.
Largely unexplored rainforest slated to be leveled for gold mining in Colombia
(08/13/2009) Serrania de San Luca is a rainforest-covered massif rising to 2,300 meters (7,500 feet) in northern Colombia. Despite being little-explored and containing several endangered species, the forest is threatened by industrial gold mining operations, according to the local conservation group ProAves. Already the forest has been reduced to 10 percent of its original 2.5 million acres due to agriculture, small-scale mining, and other human impacts. Now, the Colombian government has granted large concessions to AngloGold Ashanti, a gold mining company out of South Africa which has been criticized by the Human Rights Watch for allegedly aligning itself with locally armed gangs in the Democratic Republic of Congo.
Lessons from the crisis in Madagascar, an interview with Erik Patel
(08/11/2009) On March 17th of this year the President of Madagascar, Marc Ravalomanana, resigned his post. This made way for Andry Rajoelina, mayor of Madagascar's capital, to install himself as president with help from the military. The unrest and confusion that usually accompanies such a coup brought disaster on many of Madagascar's biological treasures. Within days of Ravalomanana's resignation, armed gangs, allegedly funded by Chinese traders, entered two of Madagascar's world-renowned national parks, Marojejy and Masoala parks, and began to log rosewood, ebonies, and other valuable hardwoods. The pillaging lasted months but the situation began to calm down over the summer. Now that the crisis in Madagascar has abated—at least for the time being—it's time to take stock. In order to do so, Mongabay spoke to Erik Patel, an expert on the Critically Endangered Silky Sifaka and frequent visitor to Madagascar, to find out what the damage looks like firsthand and to see what lessons might be learned.
Photos: hundreds of new species discovered in Himalayan region, threatened by climate change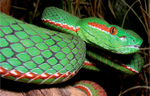 (08/10/2009) Scientists from a variety of organizations have found over 350 new species in the Eastern Himalayas, including a flying frog, the world's smallest deer, and a gecko which has walked the earth for 100-million-years, according to a new report by the World Wildlife Fund (WWF). The report, entitled Where World's Collide, warns that these rare biological treasures, as well as numerous other species, are threatened in the Eastern Himalayas by climate change.
Are we on the brink of saving rainforests?
(07/22/2009) Until now saving rainforests seemed like an impossible mission. But the world is now warming to the idea that a proposed solution to help address climate change could offer a new way to unlock the value of forest without cutting it down.Deep in the Brazilian Amazon, members of the Surui tribe are developing a scheme that will reward them for protecting their rainforest home from encroachment by ranchers and illegal loggers. The project, initiated by the Surui themselves, will bring jobs as park guards and deliver health clinics, computers, and schools that will help youths retain traditional knowledge and cultural ties to the forest. Surprisingly, the states of California, Wisconsin and Illinois may finance the endeavor as part of their climate change mitigation programs.
Saving one of the last tropical dry forests, an interview with Edwina von Gal
(06/29/2009) Often we hear about endangered species—animals or plants on the edge of extinction—however we rarely hear about endangered environments—entire ecosystems that may disappear from Earth due to humankind's growing footprint. Tropical dry forests are just such an ecosystem: with only 2 percent of the world's tropical dry forest remaining it is one of the world's most endangered ecosystems. A newly established organization, the Azuero Earth Project, is working not only to preserve some of the world's last tropical dry forest on the Azuero peninsula in Panama, but also to begin restoration projects hoping to aid both the forest's viability and the local people. Edwina von Gal, a landscape designer, is one of the founders of the Azuero Earth Project, as well as president of the organization.
Lear's Macaw: back from the brink
(06/09/2009) The 2009 IUCN Red List for birds broke records by listing more Critically Endangered birds than ever before. Despite this, there were individual species that bucked the global trend: Lear's Macaw Anodorhynchus leari, a bright blue parrot from northeastern Brazil, was one of these. Due to effective conservation measures the parrot's population has reached nearly a thousand birds (up from a low of just a hundred individuals in 1989), and therefore was moved down the list, from Critically Endangered to Endangered.
New rainforest reserve in Congo benefits bonobos and locals

(05/25/2009) A partnership between local villages and conservation groups, headed up by the Bonobo Conservation Initiative (BCI), has led to the creation of a new 1,847 square mile (4,875 square kilometer) reserve in the Democratic Republic of Congo (DRC). The reserve will save some of the region's last pristine forests: ensuring the survival of the embattled bonobo—the least-known of the world's four great ape species—and protecting a wide variety of biodiversity from the Congo peacock to the dwarf crocodile. However, the Kokolopori Bonobo Reserve is worth attention for another reason: every step of its creation—from biological surveys to reserve management—has been run by the local Congolese NGO and villages of Kokolopori.
Prince Charles' new online initiative for rainforests makes media splash

(05/06/2009) Releasing a video with as many species of celebrity as ants in the rainforest, while simultaneously turning to online sites such as MySpace and YouTube, appears to have worked for Prince Charles, a longtime advocate of rainforest conservation. His conservation organization's new outreach to online users has garnered considerable coverage from the international media.
Gabonese environmental activist receives prize for standing up to government, Chinese company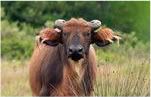 (04/20/2009) Marc Ona Essangui is a beloved environmental leader in his native Gabon, however by winning the prestigious Goldman Environmental Prize he is now being introduced to a larger audience: the world. Essangui received the prize for exposing unsavory truths about a deal between the Gabon government and a Chinese company, CMEC, to mine for iron ore in the Congo rainforest, the world's second largest tropical forest. The Belinga mine is a $3.5 billion project that also includes a hydroelectric dam, which will flood traditional lands and destroy what is considered the most beautiful waterfall in the forests of equatorial Africa. The Kongou Falls is located in the Ivindo National Park.
Rainforest conservation gains in U.S. and U.N. climate proposals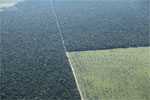 (04/14/2009) A proposed mechanism for reducing emissions from deforestation and degradation (REDD) figures prominently in the draft climate bill released last month by Congressmen Henry Waxman and Ed Markey as well as a U.N. document posted last week following a climate meeting in Bonn, Germany. Deforestation is the source of roughly 20 percent of greenhouse gas emissions from human activities.
Revolutionary new theory overturns modern meteorology with claim that forests move rain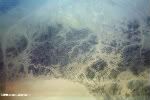 (04/01/2009) Two Russian scientists, Victor Gorshkov and Anastassia Makarieva of the St. Petersburg Nuclear Physics, have published a revolutionary theory that turns modern meteorology on its head, positing that forests—and their capacity for condensation—are actually the main driver of winds rather than temperature. While this model has widespread implications for numerous sciences, none of them are larger than the importance of conserving forests, which are shown to be crucial to 'pumping' precipitation from one place to another. The theory explains, among other mysteries, why deforestation around coastal regions tends to lead to drying in the interior.
Conservation groups condemn 'open and organized plundering' of Madagascar's natural resources
(03/30/2009) Eleven conservation organizations—including WWF, CI, and WCS—have banded together to condemn logging in Madagascar's world renowned parks during a time of political crisis. Taking advantage of the turmoil after interim president Andry Rajoelina took control of the country in a bloodless coup from former president Marc Ravalomanana on March 17th, pristine forests have been plundered for valuable wood, wildlife trafficking has increased, and illegal mining operations have begun say the conservation organizations.
Norway emerges as champion of rainforest conservation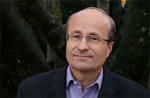 (03/19/2009) While citizens in western countries have long paid lip service to saving rainforests, Norway has quietly emerged as the largest and most important international force in tropical forest conservation. The small Scandinavian country has committed 3 billion krone ($440 million) a year to the effort, a figure vastly greater than the $100M pledged — but never fully contributed — by the United States under the Tropical Forest Conservation Act (TFCA). Norway now hopes it can help push to include forest conservation in the successor to the Kyoto Protocol by providing funding and fostering cooperation among international actors like the UN and World Bank, as well as developing countries, to fund the creation of an international architecture which makes it possible to incorporate deforestation and degradation into a post-2012 climate regime.
Climate change could devastate lizards in the tropics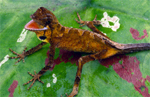 (03/04/2009) With help from data collected thirty years ago, scientists have discovered that tropical lizards may be particularly sensitive to a warming world. Researchers found that lizards in the tropics are more sensitive to higher temperatures than their relatives in cooler, yet more variable climates. "The least heat-tolerant lizards in the world are found at the lowest latitudes, in the tropical forests. I find that amazing," said Raymond Huey, lead author of a paper appearing in the March 4 Proceedings of the Royal Society B.
Papua New Guinea creates first nature reserve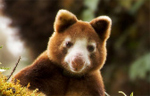 (03/03/2009) Home to numerous endemic species and some of the Asia's last intact tropical forests, Papua New Guinea has created its first national conservation area. Unique in structure, the park is owned by 35 surrounding indigenous villages which have agreed unanimously to prohibit hunting, logging, mining, and other development within the park. The villages have also created a community organization that will oversee management of the park. The 10,000 villagers found partners in Woodland Park Zoo in Seattle, Conservation International, and National Geographic. The conservation organizations spent twelve years working with locals and the Papua New Guinea government to establish the YUS Conservation Area.
YouTube videos may be imperiling cuddly primate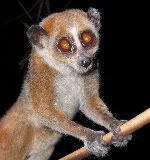 (02/24/2009) Many "cute" and "cuddly" species have gained attention and funds from conservation groups, since the public gravitates toward such attractive species. In fact, cuteness can sometimes mean the difference between conservation attention and extinction. However, for slow lorises being cute may be their downfall. Despite the fact that owning a slow loris as a pet or trading it is illegal in all range countries and "all countries where primates as pets are illegal," the species is still heavily trafficked, says Dr. Anna Nekaris, an anthropologist who specializes in slow-loris research at Oxford Brookes University. During the past few years videos of pet slow lorises have begun to appear on YouTube. Such videos often include comments from users who push misinformation about the slow loris's legality and aptitude as pets, raising concerns among conservationists that the videos encourage people to actively pursue the slow loris as a pet.
Could engineering rainforests save the planet from global warming?

(01/21/2009) At the Smithsonian symposium entitled "Will the Rainforests Survive?", leading tropical biologists vigorously debated current threats to the rainforest and what the future may hold. While climate change was identified as a leading threat to rainforests, many of the scientists argued that the tropics may also be the key to mitigating the impact of global warming.
Secondary forest should become new conservation initiative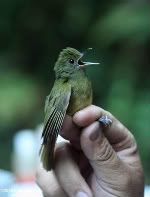 (01/19/2009) "I want to convince you we need to go beyond primary forests to preserve biodiversity", Robin Chazdon told an audience at the National Natural History Museum during a symposium on the tropics. Chazdon, a professor of ecology and evolutionary biology at the University of Connecticut, has been studying secondary growth forests for over eighteen years. Secondary forests are those forests in the process of regrowth after being used for agriculture or logging. In her study area of NE Costa Rica, many of these forests were converted to pastures in the 1970s and 1980s, but have since been abandoned. In her presentation Chazdon argued that to preserve biodiversity numerous types of human-impacted landscapes, such as secondary forest, require attention by the conservation community.
Wildlife trade creating 'empty forest syndrome' across the globe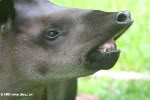 (01/19/2009) For many endangered species it is not the lack of suitable habitat that has imperiled them, but hunting. In a talk at a Smithsonian Symposium on tropical forests, Elizabeth Bennett of the Wildlife Conservation Society (WCS) outlined the perils for many species of the booming and illegal wildlife trade. She described pristine forests, which although providing perfect habitat for species, stood empty and quiet, drained by hunting for bushmeat, traditional medicine, the pet trade, and trophies.
Symposium tackles big question: how many species will survive our generation

(01/16/2009) Nine scientists dusted off their crystal balls Monday at the National Museum of Natural History in Washington DC, weighing in on the future of the world's tropical forest. Despite the most up-to-date statistics, prognosis for the future of tropical forests varied widely. In the last few years a schism has occurred among biologists regarding the future of the tropics. No tropical scientist denies that rainforests and the species which inhabit them face unprecedented threats; neither do they argue that some of these forested regions and species will likely not survive the next fifty years. What has sparked debate, sometimes heated, is how bad will is it really? When the dust settles, what percentage of species will survive and how much forest will remain?
Shade-grown coffee preserves native tree diversity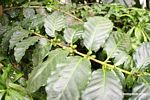 (12/23/2008) A new study finds that shade-grown coffee protects the biodiversity of tree species, as well as those of birds and bats. Published in Current Biology, the study found that native trees in shade-grown coffee plantations aid the overall species' gene flow and can become a focal point for reforestation.





Deal on forests falls short

(12/11/2008) A deal reached Wednesday in Poznan to include forests in future climate treaties is a positive step but falls short of the progress needed to get the REDD (reducing emissions from deforestation and degradation) mechanism on track for incorporation into the framework that will succeed the Kyoto Protocol, say environmentalists speaking from the talks.





Rainforests continue to fall but hope may rest in a market solution

(12/11/2008) Environmentalists attempting to preserve the vanishing Amazon rain forest now confront a stark paradox: Never before have they succeeded in protecting so much of the world's largest tropical forest, yet never before has so much of it simultaneously been destroyed. The key question today is whether new models of conservation — including an increasingly popular, market-based program known as REDD — will be able to reverse the steady loss of tropical forests, not only in the Amazon, but also in Indonesia, Borneo, and Africa's Congo basin, where virgin woodlands continue to be razed at an unprecedented rate.





Indigenous people win voice in climate negotiations

(12/10/2008) Negotiators at U.N. climate conference have struck a deal to give forest-dependent people a voice in determining the role forest conservation will play future agreements to reduce greenhouse gas emissions, reports the Associated Press (AP). The agreement clears a key obstacle that had been blocking progress on reducing emissions from deforestation and degradation (REDD), a mechanism that would compensate tropical countries for protecting their forest cover.









In Poznan, France pushes initiative to save rainforests

(12/08/2008) As talks for incorporating forest conservation into an international climate treaty stall in Poznan, Poland due to technical debates, France has proposed an aggressive effort to address deforestation and forest degradation through the establishment of a Global Forest Carbon Mechanism (GFCM) and potential inclusion of forestry projects in the E.U.'s emissions trading scheme (ETS) beginning in 2013.






Page 1 | Page 2 | Page 3 | Page 4 | Page 5 | Page 6 | Page 7 | Page 8 | Page 9 | Page 10 | Page 11 | Page 12 | Page 13