News articles on rainforest conservation

---
Mongabay.com news articles on rainforest conservation in blog format. Updated regularly.





Indonesian government's promise up in smoke: fires rise by 59 percent

(06/13/2010) The Indonesian government failed to live up to its promises to reduce fires across the tropical nation last year. Instead a 2009 State Environment Report showed a 59 percent rise of fire hotspots from 19,192 in 2008 to 32,416 last year, as reported by The Jakarta Post.


Fishermen express doubts about coal plant overlooking their fishing grounds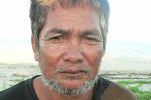 (06/13/2010) Local fishermen in the Malaysian state of Sabah are uncertain of their future, if the government pushes ahead to build a 300 megawatt coal power plant. They have been told they will be moved from their current seaside village to one deeper inland, and while the coal plant will provide manual labor work in its building stages, the fishermen express doubt about the impacts over the long-term effects of the coal plant on their livelihood. "Someone mentioned that maybe we have to move to Sungai Merah, which is quite far from our village. We are also worried because Sungai Merah is not next to the sea like [our village] is," local fishermen, Ali Hia, told Green SURF and Save Sandakan members—two local organizations opposed to the coal plant—who recently visited the seaside village of Kampung Sinakut, site of the proposed coal plant.


To save species, Malaysia implements daring plan to trap wild Bornean rhino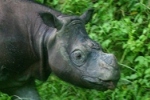 (06/13/2010) With less than 40 individuals left in the world, the Bornean rhino is a small step away from extinction. Yet conservationists and government officials in the Malaysian state of Sabah are not letting this subspecies of the Sumatran rhino go without a fight. Implementing a daring last-ditch plan to save the animal, officials are working to capture a wild female to mate with a fertile male named Tam, who was rescued after wandering injured into a palm oil plantation two years ago.


Gabon bans log exports

(06/07/2010) On May 15th the West African nation of Gabon implemented a total ban on log exports. According to the International Timber Trade Organization (ITTO) the ban has been efficiently enforced to date and log exports from Gabon have "completely halted".


Indonesia identifies possible sites for forest conservation pilot project

(06/06/2010) The government of Indonesia has named four forests which could serve as pilot projects for its conservation deal with Norway, according to the Jakarta Post. The deal, including a billion US dollar donation from Norway, is meant to help Indonesia stem rampant deforestation throughout the nation, which has pushed Indonesia to become the world's third highest greenhouse gas emitter.


REDD threatens rights of 350 million local people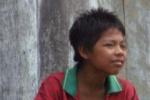 (06/03/2010) Last week the Reducing Emissions from Deforestation and Forest Degradation (REDD) program received a jump start with a four billion US dollar pledge from a number of industrialized nations. Under REDD tropical forest nation will be paid to keep forests standing, however the program—as it currently stands—has provoked concern over the rights of the some 350 million people living in or adjacent to forests. The Accra Caucus on Forests and Climate Change, a coalition of some 100 organizations from 38 countries, has released a report outlining an alternative vision of REDD that would uphold the rights of local and indigenous people while protecting forests.


Corruption could undermine REDD

(06/03/2010) With four billion US dollars pledged last week to kick-start the Reduced Emissions from Deforestation and Forest Degradation (REDD), a new report by Global Witness warns that the funds could do little to stem deforestation if governance and accountability are not improved and corruption tackled. The REDD program provides funds to tropical nations to keep forests standing as a means to sequester carbon.


A total ban on primary forest logging needed to save the world, an interview with activist Glen Barry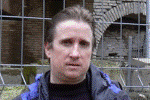 (06/02/2010) Radical, controversial, ahead-of-his-time, brilliant, or extremist: call Dr. Glen Barry, the head of Ecological Internet, what you will, but there is no question that his environmental advocacy group has achieved major successes in the past years, even if many of these are below the radar of big conservation groups and mainstream media. "We tend to be a little different than many organizations in that we do take a deep ecology, or biocentric approach," Barry says of the organization he heads. "[Ecological Internet] is very, very concerned about the state of the planet. It is my analysis that we have passed the carrying capacity of the Earth, that in several matters we have crossed different ecosystem tipping points or are near doing so. And we really act with more urgency, and more ecological science, than I think the average campaign organization."


Indonesia to revoke palm oil concession licenses under forest deal

(05/31/2010) Indonesia will revoke existing forestry licenses to cut down natural forests under the billion dollar deal climate deal signed with Norway last week, reports Reuters.


Indonesia announces moratorium on granting new forest concessions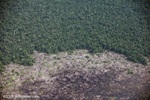 (05/28/2010) With one of the highest rates of deforestation in the world, the world's third largest greenhouse gas emissions due mostly to forest loss, and with a rich biodiversity that is fighting to survive amid large-scale habitat loss, Indonesia today announced a deal that may be the beginning of stopping forest loss in the Southeast Asian country. Indonesia announced a two year moratorium on granting new concessions of rainforest and peat forest for clearing in Oslo, Norway, however concessions already granted to companies will not be stopped. The announcement came as Indonesia received 1 billion US dollars from Norway to help the country stop deforestation.


Researchers: Madagascar rosewoods deserve CITES protection



(05/27/2010) A new policy paper in Science warns that several species of Madagascar's rosewood could be pushed to extinction due to a current illegal logging crisis on the island. These hardwood species should be considered for protection under Convention of International Trade in Endangered Species of Wild Fauna and Flora (CITES), the researchers conclude.


New bird discovered in Colombia—and released alive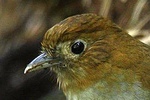 (05/26/2010) Researchers have discovered a new species of antpitta in the montane cloud forests of the Colibri del Sol Bird Reserve in western Colombia. A thrush-like bird, the new cinnamon and gray species was, according to a press release by the American Bird Conservancy (ABC), "captured, banded, measured, photographed, sampled for DNA, and then released alive back into the wild". This is one of only a few incidences in which a new species has been described without 'collecting' an individual (i.e. killing) to provide a model of the species in a museum. The new bird has been named Fenwick's antpitta (Grallaria fenwickorum) after the President of ABC, George Fenwick, and his family.


More of the Amazon opened to oil development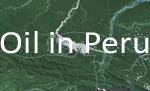 (05/24/2010) Perupetro, the Peruvian government's oil and gas corporate leasing body, announced last week that it will open an additional 25 lots for oil and gas exploration in the Amazon covering an area of 10 million hectares (nearly 25 million acres). Peru's national Amazon indigenous group, AIDESEP, criticized the move calling it a 'new threat' to Peru's indigenous group. According to Amazon Watch these new lots mean that 75 percent of the Peruvian Amazon is now open to oil and gas exploration and drilling.


Long-distance seed dispersal and hunting, an interview with Kimberly Holbrook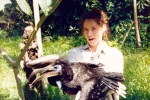 (05/24/2010) Scientists are just beginning to uncover the complex relationship between healthy biodiverse tropical forests and seed dispersers—species that spread seeds from a parent tree to other parts of the forest including birds, rodents, primates, and even elephants. By its very nature this relationship consists of an incredibly high number of variables: how abundant are seed dispersers, which animals spread seeds the furthest, what species spread which seeds, how are human impacts like hunting and deforestation impacting successful dispersal, as well as many others. Dr. Kimberly Holbrook has begun to answer some of these questions.


Photos reveal paradise-like site for coal plant in Borneo



(05/21/2010) With the world's eyes on the environmental catastrophe in the Gulf of Mexico, many are beginning to ponder the rightness of not just America's, but the world's dependence on fossil fuels. Yet large-scale fossil-fuel energy projects continue to march ahead, including one in the Malaysian state of Sabah on Borneo to build a 300 MW coal plant, which has come under fierce opposition from locals (already the project has been forced to move locations twice). The newest proposal will build the coal plant, as photos below reveal, on an undeveloped beach overlooking the Coral Triangle, one of the world's most biodiverse marine environments, with transmission lines likely running through nearby pristine rainforest that are home to several endangered species, including orangutans and Bornean rhinos.


Norway to provide Indonesia with $1 billion to protect rainforests

(05/19/2010) Norway will provide up to $1 billion to Indonesia to help reduce deforestation and forest degradation, reports The Jakarta Post.


Nestle caves to activist pressure on palm oil



(05/17/2010) After a two month campaign against Nestle for its use of palm oil linked to rainforest destruction spearheaded by Greenpeace, the food giant has given in to activists' demands. The Swiss-based company announced today in Malaysia that it will partner with the Forest Trust, an international non-profit organization, to rid its supply chain of any sources involved in the destruction of rainforests. "Nestle's actions will focus on the systematic identification and exclusion of companies owning or managing high risk plantations or farms linked to deforestation," a press release from the company reads, adding that "Nestle wants to ensure that its products have no deforestation footprint."


Photos: more new species found in Indonesia's 'lost world'



(05/17/2010) The Foja Mountains on the Indonesian side of New Guinea have proven a biological treasure trove that just keeps spilling riches. Two-and-a-half years ago the region—dubbed Indonesia's 'lost world'—made news globally when researchers announced the discovery of a giant rat: five times the size of the familiar brown rat. New amphibians, birds, and insects have also been found during past expeditions in 2005 and 2007. A collaborative team of Indonesia and international researchers have since returned to the Foja Mountains and found more spectacular species.


Collapsing biodiversity is a 'wake-up call for humanity'

(05/10/2010) A joint report released today by the Convention on Biological Diversity (CBD) and the UN Environment Program (UNEP) finds that our natural support systems are on the verge of collapsing unless radical changes are made to preserve the world's biodiversity. Executive Secretary of the Convention on Biological Diversity, Ahmed Djoghlaf, called the bleak report "a wake-up call for humanity."


Cameroon agrees to cut illegal wood out of its supply chain

(05/10/2010) One of Africa's largest exporters of tropical hardwoods, Cameroon, has announced today a trade agreement with the European Union (EU) to rid all illegal wood from its supply chain to the EU and worldwide. Cameroon signed a legally-binding Voluntary Partnership Agreement (VPA) that will cover all wood products produced in Cameroon.


Protected areas vital for saving elephants, chimps, and gorillas in the Congo

(05/10/2010) In a landscape-wide study in the Congo, the Wildlife Conservation Society (WCS) found that core protected areas and strong anti-poaching efforts are necessary to maintain viable populations of forest elephants, western lowland gorillas, and chimpanzees—all of which are threatened with extinction.


Activists lock themselves in Cargill headquarters as new report alleges illegal deforestation

(05/05/2010) Following a damning report from the Rainforest Action Network (RAN) alleging illegal clearing of rainforest in Indonesia by agriculture-giant Cargill, activists have infiltrated Cargill headquarters in Wayzata, Minnesota and refuse to come out until the CEO agrees to meet with them. According to local reports, five activists are locked inside a staircase, while others are protesting outside the building.


How an agricultural revolution could save the world's biodiversity, an interview with Ivette Perfecto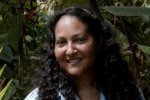 (05/04/2010) Most people who are trying to change the world stick to one area, for example they might either work to preserve biodiversity in rainforests or do social justice with poor farmers. But Dr. Ivette Perfecto was never satisfied with having to choose between helping people or preserving nature. Professor of Ecology and Natural Resources at the University of Michigan and co-author of the recent book Nature's Matrix: The Link between Agriculture, Conservation and Food Sovereignty, Perfecto has, as she says, "combined her passions" to understand how agriculture can benefit both farmers and biodiversity—if done right.


Logging in Tongass rainforest would imperil rare species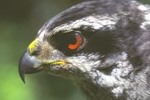 (05/03/2010) According to a letter from three past employees of the Alaska Division of Wildlife Conservation to Sean Parnell, the Governor of Alaska, a proposal to bill logging the Tongass temperate rainforest would threaten two endangered species. In fact, the letter warns that if the bill passes and the company in question, Sealaska, proceeds with logging it is likely the Alexander Archipelago wolf and the Queen Charlotte goshawk would be pushed under the protection of the US Endangered Species Act (ESA).


Locals plead for Tongass rainforest to be spared from Native-owned logging corporation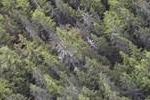 (04/29/2010) The Tongass temperate rainforest in Alaska is a record-holder: while the oldest and largest National Forest in the United States (spanning nearly 17 million acres), it is even more notably the world's largest temperate rainforest. Yet since the 1960s this unique ecosystem has suffered large-scale clearcutting through US government grants to logging corporations. While the clearcutting has slowed to a trickle since its heyday, a new bill put forward by Senator Lisa Murkowski (Rep.) gives 85,000 acres to Native-owned corporation Sealaska, raising hackles among environmentalists and locals who are dependent on the forests for resources and tourism.


Video: Madagascar could become "Haiti-like"

(04/28/2010) Niall O'Connor from the World Wildlife Fund warns in a Carte Blanche production that if the ecological destruction of Madagascar continues, the poor island country could become "Haiti-like", where he says, "most of the biodiversity, most of the forests are gone".


How hornbills keep Asian rainforests healthy and diverse, an interview with Shumpei Kitamura



(04/26/2010) Hornbills are one of Asia's most attractive birds. Large, colorful, and easier to spot than most other birds, hornbills have become iconic animals in the tropical forests of Asia. Yet, most people probably don't realize just how important hornbills are to the tropical forests they inhabit: as fruit-eaters, hornbills play a key role in dispersing the seeds of tropical trees, thereby keeping forests healthy and diverse. Yet, according to tropical ecologist and hornbill-expert Shumpei Kitamura, these beautiful forest engineers are threatened by everything from forest loss to hunting to the pet trade.


World failing on every environmental issue: an op-ed for Earth Day


(04/22/2010) The biodiversity crisis, the climate crisis, the deforestation crisis: we are living in an age when environmental issues have moved from regional problems to global ones. A generation or two before ours and one might speak of saving the beauty of Northern California; conserving a single species—say the white rhino—from extinction; or preserving an ecological region like the Amazon. That was a different age. Today we speak of preserving world biodiversity, of saving the 'lungs of the planet', of mitigating global climate change. No longer are humans over-reaching in just one region, but we are overreaching the whole planet, stretching ecological systems to a breaking point. While we are aware of the issues that threaten the well-being of life on this planet, including our own, how are we progressing on solutions?


Turning to the matrix: a more accurate way to predict extinction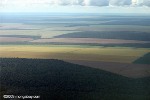 (04/14/2010) According to most conservationists the globe is striding into the midst of the Sixth Mass Extinction. Species populations worldwide are dropping and in many cases species are vanishing all together due to pollution, climate change, poaching and hunting, overconsumption, invasive species, and exotic diseases, but no threat proves more pervasive and devastating for the world's species than habitat loss.


Jane Goodall renews her faith in nature and humanity during the "Gombe 50" anniversary, An interview with Dr. Jane Goodall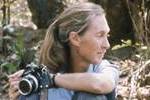 (04/12/2010) 2010 marks a monumental milestone for the Jane Goodall Institute (JGI) and its founder, Dr. Jane Goodall, DBE. Fifty years ago, Goodall, who is today a world-renowned global conservation leader, first set foot on the shores of Lake Tanganyika, in what is now Tanzania's Gombe National Park. The chimpanzee behavioral research she pioneered at Gombe has produced a wealth of scientific discovery, and her vision has expanded into a global mission 'to empower people to make a difference for all living things.' Time, however, has not stood still for Gombe. The wild chimps of the area have suffered as the local human population has swelled. Gombe National Park is now a forest fragment, a 35-square-kilometer island of habitat isolated in a sea of subsistence farming. Because the problems facing Gombe—unsustainable land practices, overpopulation, and a cycle of poverty—are typical of many other areas, lessons learned by Dr. Goodall and her team provide valuable insights for solutions at Gombe and beyond.


US gun, guitar, and furniture-manufactures must declare basic information about wood sources

(03/31/2010) In May of last year federal agents raided Gibson Guitar headquarters in Nashville, Tennessee after they received information that the guitar-giant was using illegally logged rosewood from Madagascar in the construction of their musical instruments. The scandal forced Gibson's CEO to take a leave of absence as a member of Rainforest Alliance.


Population density corresponds with forest loss in the Congo Basin

(03/29/2010) Africa's greatest rainforest ecosystem, the Congo Basin, has undergone significant deforestation and degradation during the past century. A new study in the open access journal Tropical Conservation Science examined whether or not there was a connection between population density and forest loss.


More research and conservation efforts needed to save Colombia's monkeys

(03/29/2010) Approximately thirty monkey species inhabit the tropical forests of Colombia with at least five found no-where else in the world. A new review appearing the open access journal Tropical Conservation Science of Colombia's primates finds that a number of these species, including some greatly endangered species, have been neglected by scientists. The researchers looked at over 3,500 studies covering over a century of research by primatologists.


Finding forest for the endangered golden-headed lion tamarin



(03/29/2010) Brazil's golden-headed lion tamarin is a small primate with a black body and a bright mane of gold and orange. Listed as Endangered by the IUCN Red List, the golden-headed lion tamarin (Leontopithecus chrysomelas) survives in only a single protected reserve in the largely degraded Atlantic Forest in Brazil. Otherwise its habitat lies in unprotected patches and fragments threatened by urbanization and agricultural expansion. Currently, a natural gas pipeline is being built through prime tamarin habitat.


Last chance to save Bangladeshi forest: 90 percent of the Sal ecosystem is gone

(03/29/2010) Considered the most threatened ecosystem in Bangladesh, the moist deciduous Sal forest (Shorea robusta) is on the verge of vanishing. In 1990 only 10 percent of the forest cover remained, down from 36 percent in 1985 according to statistics from the Food and Agricultural Organization (FAO). A new study in the online open-access journal Tropical Conservation Science looks at the threats posed to the Shal forest and ways in which it may still be saved.


The Asian Animal Crisis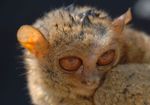 (03/18/2010) The United Nation declared 2010 as the International Year of Biodiversity (IYB). One of the goals of the IYB is to celebrate the achievements of the Convention of Biological Diversity signed by 192 countries since 1992. But what have we accomplished since 1992? Did we put an end to biodiversity loss? The truth is that there is not much to celebrate at all. Asia is a perfect example where the animal crisis and the loss of biodiversity have worsened over decades. The first question that should come to mind is: how many species have vanished in Asia because of human activities? Records of recently extinct species in Asia show 71 species that have disappeared in the wild. Examples include the Yunnan lake newt (Cynops wolterstorffi) from China, the Bonin thrush (Zoothera terrestris) from Japan, or the redtailed black shark (Epalzeorhynchos bicolor) from Thailand.


Indonesia opens protected rainforests to mining and other developments

(03/16/2010) Indonesian President Susilo Bambang Yudhoyono has issued new regulations, which will allow underground mining in protected areas, according to the Jakarta Post. The new rules will also allow power plants, renewable energy, and transportation such as toll roads in protected forests.


Forgotten Species: the marooned pygmy three-toed sloth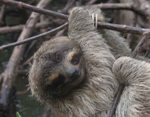 (03/16/2010) Many people consider tropical islands mini-paradises: sanctuaries cut-off from the rest of the world. Some species flourish on islands for the same reason. With few predators and a largely consistent environment, once a species has comfortably adapted to its habitat there's little to do but thrive. That is until something changes: like humans showing up. Changes in confined island ecosystems often have large and rapid impacts, too fast and too big for marooned species to survive.


Secrets of the Amazon: giant anacondas and floating forests, an interview with Paul Rosolie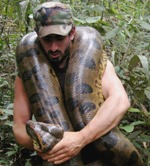 (03/10/2010) At twenty-two Paul Rosolie has seen more adventure than many of us will in our lifetime. First visiting the Amazon at eighteen, Rosolie has explored strange jungle ecosystems, caught anaconda and black caiman bare-handed, joined indigenous hunting expeditions, led volunteer expeditions, and hand-raised a baby giant anteater. "Rainforests were my childhood obsession," Rosolie told Mongabay.com. "For as long as I can remember, going to the Amazon had been my dream […] In those first ten minutes [of visiting], cowering under the bellowing calls of howler monkeys, I saw trails of leaf cutter ants under impossibly large, vine-tangled trees; a flock of scarlet macaws crossed the sky like a brilliant flying rainbow. I saw a place where nature was in its full; it is the most amazing place on earth."


Why seed dispersers matter, an interview with Pierre-Michel Forget, chair of the FSD International Symposium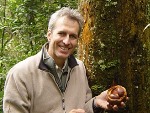 (03/07/2010) There are few areas of research in tropical biology more exciting and more important than seed dispersal. Seed dispersal—the process by which seeds are spread from parent trees to new sprouting ground—underpins the ecology of forests worldwide. In temperate forests, seeds are often spread by wind and water, though sometimes by animals such as squirrels and birds. But in the tropics the emphasis is far heavier on the latter, as Dr. Pierre-Michel Forget explains to mongabay.com. "[In rainforests] a majority of plants, trees, lianas, epiphytes, and herbs, are dispersed by fruit-eating animals. […] As seed size varies from tiny seeds less than one millimetres to several centimetres in length or diameter, then, a variety of animals is required to disperse such a continuum and variety of seed size, the smaller being transported by ants and dung beetles, the larger swallowed by cassowary, tapir and elephant, for instance."


Photos: Madagascar's wonderful and wild frogs, an interview with Sahonagasy



(03/03/2010) To save Madagascar's embattled and beautiful amphibians, scientists are turning to the web. A new site built by herpetologists, Sahonagasy, is dedicated to gathering and providing information about Madagascar's unique amphibians in a bid to save them from the growing threat of extinction. "The past 20 years have seen resources wasted because of a poor coordination of efforts," explains Miguel Vences, herpetologist and professor at the Technical University of Braunschweig. "Many surveys and reports have been produced that were never published, many tourists found and photographed amphibians but these photos were not made available to mapping projects, many studies carried out by Malagasy students did not make use of literature because it was not available."


Australia pledges $30m to reduce deforestation in Sumatra

(03/03/2010) Australia will contribute A$30 million to a project to reduce deforestation in the province of Jambi, on the Indonesian island of Sumatra, reports Reuters.


Guyana bans gold mining in the 'Land of the Giants'



(03/01/2010) Guyana has banned gold dredging in the Rewa Head region of the South American country after pressure from Amerindian communities in the area. A recent expedition to Rewa Head turned up unspoiled wilderness and mind-boggling biodiversity. The researchers, in just six weeks, stumbled on the world's largest snake (anaconda), spider (the aptly named goliath bird-eating spider), armadillo (the giant armadillo), anteater (the giant anteater), and otter (the giant otter), leading them to dub the area 'the Land of the Giants'. "During our brief survey we had encounters with wildlife that tropical biologists can spend years in the field waiting for. On a single day we had two tapirs paddle alongside our boat, we were swooped on by a crested eagle and then later charged by a group of giant otters."


Vietnam implements project to save one of the world's rarest mammals, the shy soala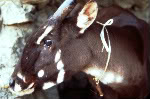 (02/24/2010) Vietnam's central province of Thua Thien-Hue has approved a project to save the enigmatic saola. Listed as Critically Endangered, the saola (Pseudoryx nghetinhensis)—a type of forest antelope—is so rare and secretive that it was only discovered in 1992. It is considered by many to be one of the world's rarest mammals. The project, funded by the Darwin Initiative, Cambridge University, and WWF, will be largely carried out by forest rangers during the next 33 months in Bach Ma National Park and a saola preservation zone. The project includes research, raising public awareness, and managing the protected areas to help the saola's survival.


Where two worlds collide: visiting Tabin Wildlife Reserve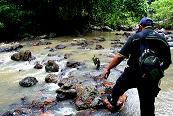 (02/21/2010) The vehicle stopped on the way into Tabin Wildlife Reserve as a troupe of pig-tailed macaques began making their way across the road. In a flash a domestic dog, which may or may not have been 'ownerless', ambushed the group. Chaos erupted as the big predator fell upon the community. As quickly as it began it was all over and the dog was rushing over with an infant monkey in its mouth, leaving the macaques' screeching out their helplessness. As my uncustomary welcome to Tabin Wildlife Reserve shows: the park is a meeting of two worlds. On the left side of the road leading into the reserve is a massive oil palm plantation, on the right is the rainforest and the many species the reserve protects. Tabin, therefore, gives the visitor a unique up-close view of the debate raging in Borneo and throughout much of Southeast Asia over conservation and environment versus oil palm plantations.


Humans push half of the world's primates toward extinction, lemurs in particular trouble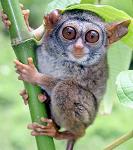 (02/18/2010) Of the known 634 primate species in the world 48 percent are currently threatened with extinction, making mankind's closes relatives one of the most endangered animal groups in the world. In order to bring awareness to the desperate state of primates, a new report by the International Union for the Conservation of Nature highlights twenty-five primates in the most need of rapid conservation action. Compiled by 85 experts the report, entitled Primates in Peril: The World's 25 Most Endangered Primates, 2008–2010, includes six primates from Africa, eleven from Asia, three from Central and South America, and five from the island of Madagascar.


Under siege: oil and gas concessions cover 41 percent of the Peruvian Amazon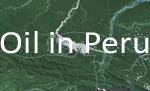 (02/16/2010) A new study in the Environmental Research Letter finds that the Peruvian Amazon is being overrun by the oil and gas industries. According to the study 41 percent of the Peruvian Amazon is currently covered by 52 separate oil and gas concessions, nearly six times as much land as was covered in 2003. "We found that more of the Peruvian Amazon has recently been leased to oil and gas companies than at any other time on record," explained co-author Dr. Matt Finer of the Washington DC-based Save America's Forests in a press release. The concessions even surpass the oil boom in the region during the 1970s and 80s, which resulted in extensive environmental damage.


12-year-old on a mission to save Africa's most unusual animal, the okapi, an interview with Spencer Tait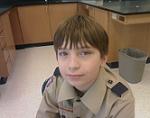 (02/16/2010) Anyone who says a kid can't change the world hasn't met Spencer Tait. At the age of five Spencer had his first encounter with the Congo's elusive okapi at the Milwaukee Public Museum. Spencer—now 12 years old—describes that encounter as 'love at first sight'. He explains that while the okapi "looks like a mix between a zebra, horse, and giraffe [...] it's really only related to the giraffe." Seeing the okapi at the museum led Spencer not only to learn all about the okapi, but also to find out what was threatening the animal's survival, including the long civil conflict in the Democratic Republic of Congo, the okapi's home. Most kids—and adults too—would probably leave it at that, but not Spencer.


Birder captures first footage ever of long whiskered owlet, one of the world's rarest birds

(02/04/2010) It was any birders dream come true: not only to see one of the world's rarest birds, but to discover a new unknown population. Israeli birder, Shachar Alterman, was surveying birds with the UK organization Neotropical Primate Conservation in Peruvian cloud forest when he heard and then saw the long whiskered owlet.


Could special bonds fund the green revolution and stabilize the climate?


(02/02/2010) There is no question that governments around the world are moving slowly and sluggishly to combat climate change, especially when placed against the measures recommended by climate scientists. Only a handful of nations have actually cut overall greenhouse gas emissions, and the past couple decades have seen emissions rise rapidly worldwide as nations like India and China industrialize while Brazil and Indonesia continue massive deforestation. Global temperatures are rising in concert (though with natural fluctuations): the past decade is the warmest on record. After the failure of Copenhagen this past December to produce an ambitious and binding treaty, many are wondering if the world will ever address the threat of climate change or if future generations are set to live in a world far different—and more volatile—than the one we currently enjoy.



Page 1 | Page 2 | Page 3 | Page 4 | Page 5 | Page 6 | Page 7 | Page 8 | Page 9 | Page 10 | Page 11 | Page 12