News articles on rainforest animals

---
Mongabay.com news articles on rainforest animals in blog format. Updated regularly.





Treasure chest of wildlife camera trap photos made public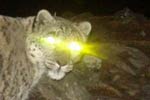 (02/27/2011) Photos taken by camera traps have not only allowed scientists to study little-seen, sometimes gravely endangered, species, they are also strangely mesmerizing, providing a momentary window—a snapshot in time—into the private lives of animals. These are candid shots of the wild with no human in sight. While many of the photos come back hazy or poor, some are truly beautiful: competing with the best of the world's wildlife photographers. Now the Smithsonian is releasing 202,000 camera trap photos to the public, covering seven projects in four continents. Taken in some of the world's most remote and untouched regions the automated cameras have captured such favorites as jaguars, pandas, and snow leopards, while also documenting little-known and rare species like South America's short-eared dog, China's golden snub-nosed monkey, and Southeast Asia's marbled cat.


Parks key to saving India's great mammals from extinction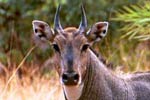 (02/24/2011) Krithi Karanth grew up amid India's great mammals—literally. Daughter of conservationist and scientist Dr. Ullas Karanth, she tells mongabay.com that she saw her first wild tigers and leopard at the age of two. Yet, the India Krithi Karanth grew up in may be gone in a century, according to a massive new study by Karanth which looked at the likelihood of extinction for 25 of India's mammals, including well-known favorites like Bengal tigers and Asian elephants, along with lesser known mammals (at least outside of India) such as the nilgai and the gaur. The study found that given habitat loss over the past century, extinction stalked seven of India's mammals especially: Asiatic lions, Bengal tigers, wild dogs (also known as dholes), swamp deer, wild buffalo, Nilgiri Tahr, and the gaur. However, increasing support of protected areas and innovative conservation programs outside of parks would be key to saving India's wildlife in the 21st Century.


Top 25 most endangered turtles: Asian species in crisis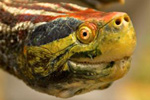 (02/23/2011) Surviving hundreds of millions of years on Earth have not saved turtles from facing extinction at human hands. A new report by the Wildlife Conservation Society (WCS) and the Turtle Conservation Coalition, identifies the world's 25 most imperiled turtles, including one that is practically assured extinction: 'Lonesome George' the last Abdington Island tortoise in the world. The list includes four turtle species from South and Central America, three from Africa, and one from Australia. But Asia is the hotbed for turtles in trouble with 17 of the top 25 species, or 68%. The numbers are even more alarming if one looks only at the top ten: eight of the top ten are in Asia, and six of these in China.


Oil company charged after allegedly forcing entry into Virunga National Park

(02/21/2011) The Democratic Republic of Congo's (DRC) national parks authority, ICCN, has filed a suit against oil company, SOCO International, for allegedly forcing entry into Virunga National Park. The legal row comes amid revelations that two oil companies, SOCO and Dominion Petroleum, are exploring the park for oil.


Worldwide search for 'lost frogs' ends with 4% success, but some surprises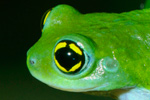 (02/16/2011) Last August, a group of conservation agencies launched the Search for Lost Frogs, which employed 126 researchers to scour 21 countries for 100 amphibian species, some of which have not been seen for decades. After five months, expeditions found 4 amphibians out of the 100 targets, highlighting the likelihood that most of the remaining species are in fact extinct; however the global expedition also uncovered some happy surprises. Amphibians have been devastated over the last few decades; highly sensitive to environmental impacts, species have been hard hit by deforestation, habitat loss, pollution, agricultural chemicals, overexploitation for food, climate change, and a devastating fungal disease, chytridiomycosis. Researchers say that in the past 30 years, its likely 120 amphibians have been lost forever.


Cambodia approves titanium mine in world's 'most threatened forest'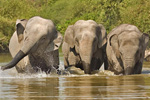 (02/15/2011) The Cambodian government has approved a mine that environmentalists and locals fear will harm wildlife, pollute rivers, and put an end to a burgeoning ecotourism in one of the last pristine areas of what Conservation International (CI) recently dubbed 'the world's most threatened forest'. Prime Minister, Hun Sen, approved the mine concession to the United Khmer Group, granting them 20,400 hectares for strip mining in Cambodia's Cardamom Mountains. The biodiverse, relatively intact forests of the Cardamom Mountains are a part of the Indo-Burma forest hotspot of Southeast Asia, which CI put at the top of their list of the world's most threatened forests. With only 5% of habitat remaining, the forest was found to be more imperiled than the Amazon, the Congo, and even the forests of Indonesia and Malaysia.


India pledges to protect cat-crazy rainforest

(02/14/2011) The Jeypore-Dehing lowland rainforest in Assam, India is home to a record seven wild cat species, more than any other ecosystem on Earth. While it took wildlife biologist Kashmira Kakati two years of camera-trapping to document the seven felines, the announcement put this forest on the map—and may very well save it. A year after the record was announced, officials are promising to pursue permanent preservation status for the forest, which is threatened by logging, poaching, oil and coal industries, and big hydroelectric projects.


Bushmeat trade pushing species to the edge in Tanzania

(02/06/2011) Hunters are decimating species in the Uzungwa Scarp Forest Reserve, a part of the Eastern Arc Mountains in Southern Tanzania, according to a new report compiled by international and Tanzanian conservationists. Incorporating three research projects, the report finds that bushmeat hunting in conjunction with forest degradation imperils the ecology of the protected area.


Paradise & Paradox: a semester in Ecuador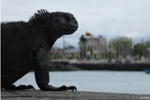 (02/02/2011) A semester abroad is an opportunity to live a sort of compacted life. In a few short months you seem to gain the experience of a much longer time and make enough memories to fill years. I recall a weeklong trip to the Alvord Desert with a field biology class from Portland Community College: the adventure of living out of a van, conducting research, and experiencing a place with classmates turned colleagues and professors turned friends who knew the desert like the backs of their hands. In that regard, it had a lot in common with my semester in Ecuador, but I can't think of anything that could have prepared me for a four month stay in a small South American country that I knew very little about.


From Cambodia to California: the world's top 10 most threatened forests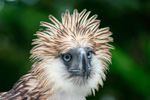 (02/02/2011) Growing populations, expanding agriculture, commodities such as palm oil and paper, logging, urban sprawl, mining, and other human impacts have pushed many of the world's great forests to the brink. Yet scientists, environmentalists, and even some policymakers increasingly warn that forests are worth more standing than felled. They argue that by safeguarding vulnerable biodiversity, sequestering carbon, controlling erosion, and providing fresh water, forests provide services to humanity, not to mention the unquantifiable importance of having wild places in an increasingly human-modified world. Still, the decline of the world's forests continues: the FAO estimating that around 10 million hectares of tropical forest are lost every year. Of course, some of these forests are more imperiled than others, and a new analysis by Conservation International (CI) has catalogued the world's 10 most threatened forests.


Updating the top 100 weirdest and most imperiled mammals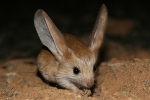 (01/24/2011) A lot can change in three years. In January 2007, the Zoological Society of London (ZSL) jumpstarted a program unique in the conservation world: EDGE, which stands for Evolutionarily Distinct and Globally Endangered, selects the species it works with not based on popularity or fund-raising potential but on how endangered and evolutionary unique (in laymen's terms: weird) they are. When EDGE first arrived in 2007, it made news with its announcement of the world's top 100 most unique and endangered mammals. While this list included a number of well-known species—such as the blue whale and the Asian elephant—it also introduced the public to many little-recognized mammals that share our planet, such as the adorable long-eared jerboa, the ancient poisonous solenodon, and the ET-like aye-aye. However, after three years the EDGE program found that their top 100 mammals list already need updating.


'New' cat in Sumatra: clouded leopard is distinct subspecies



(01/23/2011) Just six years ago the beautiful medium-sized Asian cat, the clouded leopard, was considered a single species. Then in 2006 researchers announced that there were, in fact, two unique species of clouded leopard: one species (Neofelis nebulosa) that inhabited mainland Asia (from Nepal to China and south to peninsular Malaysia) and a more threatened species living on the islands of Borneo and of Sumatra, dubbed the Sunda clouded leopard (Neofelis diardi). Now, researchers have confirmed that clouded leopards living on Sumatra are distinct from those on Borneo, further subdividing these two populations into unique subspecies.


UN and conservation organizations condemn big oil's plan to drill in Virunga National Park

(01/20/2011) WWF, the International Union for the Conservation of Nature (IUCN), and the UN have all recently expressed concerns about two oil companies' plan to explore for oil in Africa's oldest and famed Virunga National Park. Home to a quarter of the world's mountain gorillas, as well as chimpanzees, hippos, lions, forest elephants, and rare birds Virunga National Park in the Democratic Republic of Congo (DRC) is one of Africa's most biodiverse parks and is classified by the UN as a World Heritage Site. But according to WWF plans by oil companies SOCO International and Dominion Petroleum could jeopardize not only the wildlife and ecosystems, but also local people.


Africa gains new elephant species


(01/19/2011) DNA evidence has shown that the forest elephant-Africa's smaller, shyer pachyderm-is indeed a separate species from the much more well-known savanna elephant. While scientists have long debated the status of the forest elephant (should it be considered a separate population, a subspecies, or a unique species?) a new study in the open-access journal PLoS Biology finds that genetically the forest elephant is unarguably a new species. If conservation authorities accept the new study, it will change elephant conservation efforts throughout Africa.


Mountain gorilla population up by 100 individuals

(12/07/2010) Conservation appears to be working for the Critically Endangered mountain gorilla (Gorilla beringei beringei) in the Virunga massif region, as a new census shows an additional 100 individuals from the last census in 2003, an increase of over a quarter. The Virunga massif is a region in three nations—Rwanda, the Democratic Republic of Congo, and Uganda—and covering three protected area.


Study: REDD could save species from extinction, if well-funded

(12/01/2010) The burgeoning global program REDD+ (Reduced Emissions from Deforestation and Forest Degradation) could do more than mitigate climate change, according to a new study in Conservation Letters by scientists with Conservation International (CI). Analyzing a sample of 2,500 forest animals, including mammals, birds and amphibians, researchers found that REDD+ could reduce the rate of extinction among these species by 46-82% over five years. The wide range in the study's findings depends on the amount of funds devoted to REDD+: more funds means greater forest preservation and, thereby, less extinction.


Tiger summit reaches bold agreement and raises $300 million

(11/24/2010) The summit to save the world's biggest cat, and one of the world's most popular animals, has agreed to a bold plan dubbed the Global Tiger Recovery Program. Meeting in St. Petersburg, 13 nations have set a goal to double the wild tiger's (Panthera tigris) population worldwide by 2022. Given that tiger numbers continue to decline in the wild, this goal is especially ambitious, some may even say impossible. However, organizations and nations are putting big funds on the table: around $300 million has already been pledged, including $1 million from actor, and passionate environmental activist, Leonardo Dicaprio.


New population of Critically Endangered monkey discovered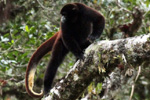 (11/22/2010) Classified as Critically Endangered by the IUCN Red List, listed among the Top 25 Most Endangered primates in the world, and rated number 71 on the EDGE's list of world's most endangered and unique mammals, the yellow-tailed woolly monkey needed some good news—and this week it got it. The conservation organization, Neotropical Primate Conservation (NPC), has announced the discovery of an unknown population of the yellow-tailed woolly monkey (Oreonax flavicauda), buttressing hopes that the species will survive in the long-term.


Photos: wild, weird, and rare mammals storm the conservation world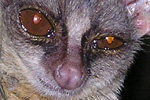 (11/21/2010) What do the New Zealand greater short-tailed bat, the black-and-white ruffed lemur, and the numbat have in common? They are all new members of the Zoological Society of London's EDGE top 100 most endangered and unique mammals list. Arguably the most innovative conservation program in the world, EDGE decides which species to focus conservation efforts on not based on popularity or fund-raising potential, but on hard data, only working with species that are considered the most endangered and evolutionarily distinct.


Reforestation effort launched in Borneo with nearly-extinct rhinos in mind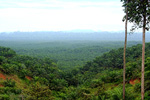 (11/18/2010) The Rhino and Forest Fund (RFF) has partnered with the Forestry Department of Sabah in northern Borneo to launch a long-term reforestation project to aid Malaysia's threatened species with particular emphasis on the Bornean rhino (Dicerorhinus sumatrensis harrissoni), one of the world's most imperiled big mammals. The reforestation project will be occurring in and adjacent to Tabin Wildlife Reserve, which is surrounded on all sides by oil palm plantations.


Rebuttal: Slaughtering farmed-raised tigers won't save tigers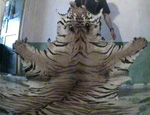 (11/18/2010) A recent interview with Kirsten Conrad on how legalizing the tiger trade could possibly save wild tigers sparked off some heated reactions, ranging from well-thought out to deeply emotional. While, we at mongabay.com were not at all surprised by this, we felt it was a good idea to allow a critic of tiger-farming and legalizing the trade to officially respond. The issue of tiger conservation is especially relevant as government officials from tiger range states and conservationists from around the world are arriving in St. Petersburg to attend next week's World Bank 'Tiger Summit'. The summit hopes to reach an agreement on a last-ditch effort to save the world's largest cat from extinction.


New bat species confirmed in Ecuador, may already be extinct

(11/16/2010) Although the first specimen was collected over 30 years ago, scientists have only now confirmed that a tiny brown bat is indeed a unique species. Named Myotis diminutus for its incredibly small size, the new bat was discovered in the Chocó biodiversity hotspot, amid the moist forests of western Ecuador.


Would legalizing the trade in tiger parts save the tiger?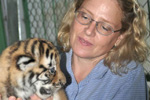 (11/15/2010) Just the mention of the idea is enough to send shivers down many tiger conservationists' spines: re-legalize the trade in tiger parts. The trade has been largely illegal since 1975 under the Convention on International Trade in Endangered Species (CITES). The concept was, of course, a reasonable one: if we ban killing tigers for traditional medicine and decorative items worldwide then poaching will stop, the trade will dry up, and tigers will be saved. But 35 years later that has not happened—far from it. "Words such as 'collapse' are now being used to describe the [tiger's] situation both in terms of population and habitat. Wild tiger numbers continue to drop so that we have about 3,500 today across 13 range states occupying just 7% of their original habitat. It's universally acknowledged that we're losing the battle," Kirsten Conrad, tiger conservation expert, told mongabay.com in a recent interview.


Photos: surprises discovered in tiny forest fragment surrounded by palm oil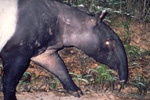 (11/10/2010) Researchers have uncovered an astounding number of species in a tiny protected forest fragment surrounded on all side by palm oil plantations in the Indonesian island of Sumatra. Researchers with the Zoological Society of London (ZSL), Queen Mary, University of London and the Durrell Institute of Conservation and Ecology (DICE – University of Kent) recorded sun bear (Helarctos malayanus), Malayan tapir (Tapirus indicus), the banded langur (Presbytis femoralis), and agile gibbons (Hylobates agilis), but most notable, was the first record ever of the Ridley's leaf-nosed bat (Hipposideros ridleyi) in Sumatra. The discoveries highlight the importance of preserving even small forest fragments surrounded by agriculture.


Saving the best for last: a journey into the final phases of orangutan rehabilitation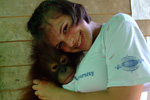 (11/08/2010) Rehabilitation is a powerful word these days. Fashionable, too. In wildlife conservation, rehabilitation can serve functions ranging from augmenting threatened animal populations to desperate attempts to save species from permanent extinction. At its base, rehabilitation consists of handling, preparing and releasing wild animals that have been in some way negatively affected by humans. Rehabilitation programs cover the globe (from cottage-scale sparrow and raccoon rescues in suburban parks to well-established raptor protection programs, wolf rehabilitation and public education about these wild predators in Colorado, semi-touristy rehabilitation centers in Thailand housing everything from gibbons to elephants, vet hospitals dedicated to flu-ridden bobtail lizards in Australia, and sexy lion and cheetah hubs in southern Africa which breed endangered serval cats). The motivations behind these programs are also diverse, but the umbrella goal is unified: to aid the continued survival, so often precarious, of animals valued by people.


Bushmeat hunting alters forest structure in Africa

(11/04/2010) According to the first study of its kind in Africa, bushmeat hunting impacts African rainforests by wiping-out large mammals and birds—such as forest elephants, primates, and hornbills—that are critical for dispersing certain tree species. The study, published in Biotropica, found that heavy bushmeat hunting in the Central African Republic changes the structure of forest species by favoring small-seeded trees over large-seeded, leading to lower tree diversity of trees that have big seeds.


Undercover for animals: on the frontline of wildlife crime in the US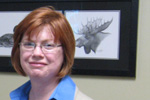 (11/03/2010) Special Agent O'Connor is a veteran wildlife law enforcement officer, with over 20 years of service under belt. She began her career in wildlife law enforcement as a Conservation Police Officer for the Illinois Department of Natural Resources, where she served for eight years. She then moved to federal wildlife law enforcement with the US Fish and Wildlife Service, where she was first posted to Ann Arbor, Michigan, and then to St. Paul, Minnesota. During that time, she investigated several major cases that led to felony convictions for violations of wildlife laws. She now serves as a training officer at the Federal Law Enforcement Training Center (FLETC), the interagency law enforcement training organization that serves 88 Federal agencies, in Georgia.


Over 20,000 pangolins illegally poached in Borneo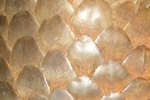 (10/28/2010) Notebooks confiscated by the Sabah Wildlife Department (SWD) reveal that 22,000 Sunda pangolins (Manis javanica) were illegally poached from May 2007 to January 2009 in the Malaysian state in northern Borneo. The number, in fact, may be significantly higher since the logbooks didn't cover over a third of the time period. The logbooks were analyzed by TRAFFIC, an organization devoted to combating the illegal trade in wildlife.


Villagers beat, ride on, and kill baby elephant

(10/28/2010) A video camera has captured villagers in the Indian state of Assam, beating, riding on, and eventually spearing a three-year-old elephant to death that had been abandoned by its herd after suffering an injury. The footage, available from New Delhi Television (NDTV) [warning: it is graphic], shows policemen standing by as the animal is killed. The incident took place a day after the Asian elephant was declared a National Heritage Animal status by Indian authorities, granting it special cultural status.


After months on the run, man-eating tiger caught

(10/28/2010) A male Bengal tiger that killed eight people was captured after a months-long chase by officials with India's Forest Department and biologists with the local conservation organization, Wildlife Trust of India (WFI), in the Indian state of Uttar Pradesh. After avoiding laced bait and tranquilizer darts, the tiger was finally trapped by officials earlier this month. Even after being tranquilized three times, the animal still lashed out, injuring several villagers who had begun throwing rocks at it. Eventually, though, the hunt for the cat ended with its capture.


Undergrads in the Amazon: American students witness beauty and crisis in Yasuni National Park, Ecuador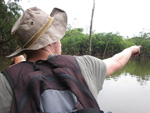 (10/28/2010) Although most Americans have likely seen photos and videos of the world's largest rainforest, the Amazon, they will probably never see it face-to-face. For many, the Amazon seems incredibly remote: it is a dim, mysterious place, a jungle surfeit in adventure and beauty—but not a place to take a family vacation or spend a honeymoon. This means that the destruction of the Amazon, like the rainforest itself, also appears distant when seen from Oregon or North Carolina or Pennsylvania. Oil spills in Ecuador, cattle ranching in Brazil, hydroelectric dams in Peru: these issues are low, if not non-existent, for most Americans. But a visit to the Amazon changes all that. This was recently confirmed to me when I traveled with American college students during a trip to far-flung Yasuni National Park in Ecuador. As a part of a study abroad program with the University of San Francisco in Quito and the Galapagos Academic Institute for the Arts and Sciences (GAIAS), these students spend a semester studying ecology and environmental issues in Ecuador, including a first-time visit to the Amazon rainforest at Tiputini Biodiversity Station in Yasuni—and our trips just happened to overlap.


Picture: new monkey discovered in Myanmar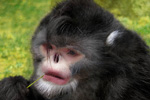 (10/26/2010) Hunters' reports have led scientists to discover a new species of monkey in the northern forests of Myanmar. Discovered by biologists from the Myanmar Biodiversity and Nature Conservation Association with support from primatologists with Fauna & Flora International (FFI) and the People Resources and Biodiversity Foundation, the strange looking primate is a member of the snub-nosed monkey family, adding a fifth member to this unmistakably odd-looking group of Asian primates. However, the species survives in only a small single population, threatened by Chinese logging and hunting.


The march to extinction accelerates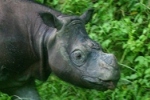 (10/26/2010) A fifth of the world's vertebrate species (i.e. mammals, birds, reptiles, amphibians, and fish) are threatened with extinction, according to a massive new study by the International Union for the Conservation of Nature (IUCN); and the situation is worsening for the world's wildlife: on average 52 species of mammals, birds, and amphibians move one category closer to extinction every year (the IUCN Red List categorizes species as Least Concern, Near Threatened, Vulnerable, Endangered, Critically Endangered, Extinct in the Wild, and then Extinct). However, the news isn't all bad. The study found that conservation action does work: in the first analysis of its kind, researchers found that the global biodiversity decline would have been 18% worse if not for conservation attention, "nonetheless," the authors—174 scientists from 38 countries—write, "current conservation efforts remain insufficient to offset the main drivers of biodiversity loss." According to the study, these drivers include agricultural expansion, logging, over-exploitation of species, and invasive species.


Life shocker: new species discovered every three days in the Amazon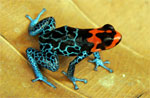 (10/26/2010) A new report by the World Wide Fund for Nature (WWF) confirms the Amazon rainforest, even as it is shrinking due to deforestation, remains among the world's most surprising places. According to the report, Amazon Alive, over the past decade (1999-2009) researchers have found 1,200 new species in the Amazon: one new species for every three days. Not surprisingly invertebrates, including insects, made up the bulk of new discoveries. But no type of species was left out: from 1999-2009 researchers discovered 637 new plants, 357 fish, 216 amphibians, 55 reptiles, 39 mammals, and 16 new birds. In new discoveries over the past decade, the Amazon has beaten out a number of high-biodiversity contenders including Borneo, the Eastern Himalayas, and the Congo rainforest.


Video: camera trap catches bulldozer clearing Sumatran tiger habitat for palm oil

(10/14/2010) Seven days after footage of a Sumatran tiger (Panthera tigris sumatrae) was taken by a heat-trigger video camera trap, the camera captured a bulldozer clearing the Critically Endangered animal's habitat. Taken by the World Wildlife Fund—Indonesia (WWF), the video provides clear evidence of forest destruction for oil palm plantations in Bukit Batabuh Protected Forest, a protected area since 1994.


Chinese court sentences rhino horn smuggler to 12 years

(10/07/2010) A traditional Chinese medicine businessman has been sentenced to 12 years in prison for attempting to smuggler rhino horn from Vietnam to China, according to Saving Rhinos which has been following the case on ChinaCourt.org.


Photos: 200 new species discovered in 60-day expedition in New Guinea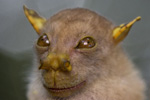 (10/06/2010) A 2009 expedition to Papua New Guinea proves once again that the island-nation is as diverse in life as it is in human cultures. It took researchers with Conservation International (CI) and the local Institute for Biological Research (IBR) just two months to uncover a startling 200 new species: averaging more than 3 a day in the remote Nakanai Mountains and Muller Range rising from the island of New Britain, a part of Papua New Guinea. Half of the new species were spiders, but the team also found two new mammals, nine new plants, two dozen frogs, and multitude of insects. Most surprising was the discovery of at least two species so unique that they are likely to be assigned their own genus.


Losing nature's medicine cabinet


(10/04/2010) In all the discussions of saving the world's biodiversity from extinction, one point is often and surprisingly forgotten: the importance of the world's species in providing humankind with a multitude of life-saving medicines so far, as well as the certainty that more vital medications are out there if only we save the unheralded animals and plants that contain cures unknown. Already, species have provided humankind everything from quinine to aspirin, from morphine to numerous cancer and HIV-fighting drugs. "As the ethnobotanist Dr. Mark Plotkin commented, the history of medicine can be written in terms of its reliance on and utilization of natural products," physician Christopher Herndon told mongabay.com. Herndon is co-author of a recent paper in the journal Biotropica, which calls for policy-makers and the public to recognize how biodiversity underpins not only ecosystems, but medicine.


Yasuni on film: could a documentary save the world's most biodiverse ecosystem?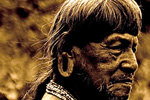 (10/04/2010) How do you save one of the most biologically and culturally diverse places in the world if most people have never heard of it? If you want a big audience—you make a film. This is what wildlife-filmmaker Ryan Killackey is hoping to do with his new movie Yasuni Man. Killackey says the film will show-off the wonders of Yasuni National Park while highlighting the complexity of its biggest threat: the oil industry. "Conceptually, the film resembles a true-life cross between the documentary Crude and the blockbuster Avatar—except it's real and it's happening now," Killackey told mongabay.com.


Fighting poachers, going undercover, saving wildlife: all in a day's work for Arief Rubianto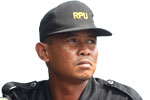 (09/29/2010) Arief Rubianto, the head of an anti-poaching squad on the Indonesian island of Sumatra best describes his daily life in this way: "like mission impossible". Don't believe me? Rubianto has fought with illegal loggers, exchanged gunfire with poachers, survived four days without food in the jungle, and even gone undercover—posing as a buyer of illegal wildlife products—to infiltrate a poaching operation. While many conservationists work from offices—sometimes thousands of miles away from the area they are striving to protect—Rubianto works on the ground (in the jungle, in flood rains, on rock faces, on unpredictable seas, and at all hours of the day), often risking his own life to save the incredibly unique and highly imperiled wildlife of Sumatra.


U.S. government bombs Guam with frozen mice to kill snakes

(09/28/2010) In a spectacularly creative effort to rid the island of Guam of an invasive species, the US Department of Agriculture is planning to 'bomb' the rainforests with dead frozen mice laced with acetaminophen. The mice-bombs are meant to target the brown tree snake, an invasive species which has ravaged local wildlife, and angered local residents, since arriving in the 1940s.


Discovery of new population boosts almost-extinct Colombian bird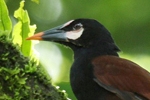 (09/28/2010) The Baudo oropendola (Psarocolius cassini) has gone from less than a dozen known individuals to nearly a hundred due to the discovery of two new colonies in northwestern Colombia by local conservation group, Fundación ProAves. However, the new colonies are located in an unprotected area currently being impacted by deforestation. George Fenwick, president of American Bird Conservancy which focuses on bird conservation, said in a press release that his organization "is thrilled to have helped fund the research expedition that led to this stunning discovery of these two new colonies of this rare bird. Now we need to work with ProAves to conserve and protect them."


Traveler caught with 200 pounds of elephant ivory in four suitcases

(09/27/2010) Customs officials found 16 pieces of cut ivory on searching a 62-year-old Malaysian man at Suvarnabhumi International Airport in Thailand in August. Recently released information shows that the traveler was carrying nearly 200 pounds (90 kilograms) of ivory in four suitcases after arriving from Addis Ababa, Ethiopia.


The effect of forest regeneration strategies on beetles

(09/27/2010) As conservationists attempt to find the best way to re-establish forests in abandoned areas, a new study in the open-access journal Tropical Conservation Science compares the impacts on bess beetles of different method to regeneration forest. Bess beetles are important dead wood-recyclers in the forest. Looking at three different forests in the Colombian Andes—natural regeneration, monoculture reforestation, and an old-growth forest as a baseline—researchers found that old-growth and natural regeneration had the highest diversity of bess beetles, while old-growth sported the greatest abundance of beetles.


Tigers successfully reintroduced in Indian park

(09/27/2010) Poachers killed off the last Bengal tiger in India's Sariska Tiger Reserve in 2004. Four years later, officials transferred three tigers from Ranthambhore National Park to Sariska in an attempt to repopulate the park with the world's biggest feline. A new study in mongabay.com's open-access journal Tropical Conservation Science evaluates the reintroduction by tracking radio-collared tigers and studying their scat.


Financial crisis pummels wildlife and people in the Congo rainforest

(09/27/2010) Spreading over three central African nations—Cameroon, Central African Republic, and Republic of Congo—the Sangha tri-national landscape is home to a variety of actors: over 150,000 Bantu people and nearly 20,000 pygmies; endangered species including forest elephants and gorillas; and, not least, the Congo rainforest ecosystem itself, which here remains largely intact. Given its interplay of species-richness, primary rainforest, and people—many of whom are among the poorest in the world—the landscape became internationally important in 2002 when under the Congo Basin Forest Partnership (CBFP) conservation groups and development agencies agreed to work together to preserve the ecosystems while providing development in the region.


Indian carnivore eats mostly fruit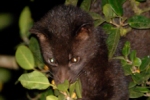 (09/27/2010) When is a carnivore no longer a carnivore? A new study in mongabay.com's open access journal Tropical Conservation Science has found that the brown palm civet (Paradoxurus jerdoni), a cat-sized tree-loving carnivore, lives almost entirely off fruit and seeds. Studying over a 1000 feces from the brown palm civet during three years, researchers found that 97 percent of its diet was composed of plants, not meat. Given its penchant for fruit, researchers argue that the brown palm civet is an important disperser of tropical plants, playing a vital ecological role rarely connected to civets.


Into the Congo: saving bonobos means aiding left-behind communities, an interview with Gay Reinartz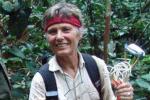 (09/23/2010) Unlike every other of the world's great apes—the gorilla, chimpanzee, and orangutan—saving the bonobo means focusing conservation efforts on a single nation, the Democratic Republic of the Congo. While such a fact would seem to simplify conservation, according to the director of the Bonobo and Congo Biodiversity Initiative (BCBI), Gay Reinartz, it in fact complicates it: after decades of one of world's brutal civil wars, the DRC remains among the world's most left-behind nations. Widespread poverty, violence, politically instability, corruption, and lack of basic infrastructure have left the Congolese people in desperate straits.


How the overlooked peccary engineers the Amazon, an interview with Harald Beck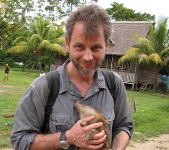 (09/20/2010) When people think of the Amazon rainforest, they likely think of roaring jaguars, jumping monkeys, marching ants, and squeezing anacondas. The humble peccary would hardly be among the first animals to cross their mind, if they even know such pig-like animals exists! Yet new research on the peccary is proving just how vital these species are to the world's greatest rainforest. As seed dispersers and seed destroyers, engineers of freshwater habitats and forest gaps, peccaries play an immense, long overlooked, role in the rainforest. "Peccaries have the highest density and biomass of any Neotropical mammal species. Obviously these fellows have quite an appetite for almost anything, but primarily they consume fruits and seeds. Their specialized jaws allow them to crush very hard seeds. The cracking sounds can be heard through the thick vegetation long before we could see them. As peccary herds bulldoze through the leaf litter in search for insects, frogs, seeds, and fruits, they destroy (i.e. snap and trample) many seedlings and saplings, sometimes leaving only the bare ground behind," Harald Beck, assistant professor at Towson University in Maryland, told mongabay.com in an interview.


Scientists warn little known gibbons face immediate extinction



(09/19/2010) It's not easy to be a gibbon: although one of the most acrobatic, fast, and marvelously loud of the world's primates, the gibbon remains largely unknown to the global public and far less studied than the world's more 'popular' apes. This lack of public awareness, scientific knowledge, and, thereby, conservation funding combined with threats from habitat loss to hunting to the pet trade have pushed seven gibbon species, known as 'crested', to the edge of extinction according to scientists attending the 23rd Congress of the International Primatological Society.



Page 1 | Page 2 | Page 3 | Page 4 | Page 5 | Page 6 | Page 7 | Page 8 | Page 9 | Page 10 | Page 11