News articles on rainforest agriculture

---
Mongabay.com news articles on rainforest agriculture in blog format. Updated regularly.





The ultimate bike trip: the Amazon rainforest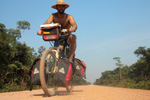 (10/17/2010) Like all commercial roads through rainforests, the 5,300 kilometer long Rodovia Transamazonica (in English, the Trans-Amazonia), brought two things: people and environmental destruction. Opening once-remote areas of the Amazon to both legal and illegal development, farmers, loggers, and miners cut swathes into the forest now easily visible from satellite. But the road has also brought little prosperity: many who live there are far from infrastructure and eek out an impoverished existence in a harsh lonely wilderness. This is not a place even the most adventurous travelers go, yet Doug Gunzelmann not only traveled the entirety of the Transamazonica in 2009, he cycled it. A self-described adventurer, Gunzelmann chose to bike the Transamazonica as a way to test his endurance on a road which only a few before have completed. But Gunzelmann wasn't just out for adrenaline-rushes, he was also deeply interested in the environmental issues related to the Transamazonica. What he found was a story without villains, but only humans—and the Amazon itself—trying to survive in a complex, confusing world.


Can 'boutique capitalism' help protect the Amazon?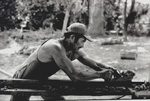 (10/11/2010) Most companies talk green, but few—almost none in fact—actually walk the walk. Sustainable design company, Ecostasy, not only walks the walk, but actually seeks out among the most challenging places to work: the imperiled Brazilian Amazon. Specializing in hand-crafted products by indigenous groups—such as jewelry, pots, and furniture—Ecostasy seeks to balance smart economics, environmental protection, and community development. Make no mistake, however, Ecostasy is not a non-profit, but a rare and refreshing example of a company truly dedicated to changing the world for the better. "In my mind, a virtuous company does not compromise ethical principles for economic interests. For me, being ethical is comprised of conducting oneself with honesty and responsibility to one's constituencies (customers, employees, suppliers), society and the environment," Katherine Ponte, founder of Ecostasy, told mongabay.com in an interview.


The Nestlé example: how responsible companies could end deforestation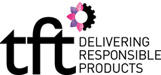 (10/06/2010) The NGO, The Forest Trust (TFT), made international headlines this year after food giant Nestlé chose them to monitor their sustainability efforts. Nestlé's move followed a Greenpeace campaign that blew-up into a blistering free-for-all on social media sites. For months Nestle was dogged online not just for sourcing palm oil connected to deforestation in Southeast Asia—the focus of Greenpeace's campaign—but for a litany of perceived social and environmental abuses and Nestlé's reactions, which veered from draconian to clumsy to stonily silent. The announcement on May 17th that Nestlé was bending to demands to rid its products of deforestation quickly quelled the storm. Behind the scenes, Nestlé and TFT had been meeting for a number of weeks before the partnership was made official. But can TFT ensure consumers that Nestlé is truly moving forward on cutting deforestation from all of its products?


Into the Congo: saving bonobos means aiding left-behind communities, an interview with Gay Reinartz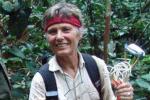 (09/23/2010) Unlike every other of the world's great apes—the gorilla, chimpanzee, and orangutan—saving the bonobo means focusing conservation efforts on a single nation, the Democratic Republic of the Congo. While such a fact would seem to simplify conservation, according to the director of the Bonobo and Congo Biodiversity Initiative (BCBI), Gay Reinartz, it in fact complicates it: after decades of one of world's brutal civil wars, the DRC remains among the world's most left-behind nations. Widespread poverty, violence, politically instability, corruption, and lack of basic infrastructure have left the Congolese people in desperate straits.


Another food goliath falls to palm oil campaign


(09/22/2010) One of the world's biggest food makers, General Mills, has pledged to source only sustainable and responsible palm oil within five years time. With this announcement, General Mills becomes only the most recent food giant to pledge to move away from problematic sources of palm oil, which is used in everything from processed foods to health and beauty products. Nestle made a similar pledge earlier this year after a brutalizing social media campaign that lasted for months while Unilever, the world's biggest palm oil buyer, has been working closely with green groups for years.


Will Brazil Change its Forest Code – and Kill the Amazon rainforest?

(09/22/2010) Many credit Brazil's 75-year old Forest Code with helping to slow destruction of the Amazon Rainforest, but an unlikely amalgamation of right-wing and left-wing politicians are trying to gut the law. In this first of two articles, Ecosystem Marketplace examines the state of the debate. In the second part, Ecosystem Marketplace takes a look at the law's implications for the Amazon – and for the forest-carbon marketplace in Brazil.


Could forest conservation payments undermine organic agriculture?


(09/07/2010) Forest carbon payment programs like the proposed reducing emissions from deforestation and degradation (REDD) mechanism could put pressure on wildlife-friendly farming techniques by increasing the need to intensify agricultural production, warns a paper published this June in Conservation Biology. The paper, written by Jaboury Ghazoul and Lian Pin Koh of ETH Zurich and myself in September 2009, posits that by increasing the opportunity cost of conversion of forest land for agriculture, REDD will potentially constrain the amount of land available to meet growing demand for food. Because organic agriculture and other biodiversity-friendly farming practices generally have lower yields than industrial agriculture, REDD will therefore encourage a shift toward from more productive forms of food production.


Peru's rainforest highway triggers surge in deforestation, according to new 3D forest mapping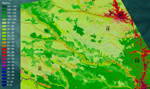 (09/06/2010) Scientists using a combination of satellite imagery, airborne-laser technology, and ground-based plot surveys to create three-dimensional high resolution carbon maps of the Amazon rainforest have documented a surge in emissions from deforestation and selective logging following the paving of the Trans-Oceanic Highway in Peru. The study, published this week in the early edition of the Proceedings of the National Academy of Sciences, reveals that selective logging and other forms of forest degradation in Peru account for nearly a third of emissions compared to deforestation alone.


Facing moratorium and criticism in Indonesia, Sinar Mas looks to Liberia for new palm oil opportunities

(09/05/2010) Singapore's Golden Agri-Resources, a holding of the embattled Sinar Mas Group, said it will form a partnership with the government of Liberia to establish a 220,000-hectare plantation in the West African nation, reports the Jakarta Globe.


80% of tropical agricultural expansion between 1980-2000 came at expense of forests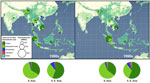 (09/02/2010) More than 80 percent of agricultural expansion in the tropics between 1980 and 2000 came at the expense of forests, reports research published last week in the early online edition of the Proceedings of the National Academy of Sciences (PNAS). The study, based on analysis satellite images collected by the United Nations Food and Agricultural Organization (FAO) and led by Holly Gibbs of Stanford University, found that 55 percent of new agricultural land came at the expense of intact forests, while 28 percent came from disturbed forests. Another six percent came from shrub lands.


Burger King drops palm oil supplier linked to Borneo rainforest destruction

(09/02/2010) Burger King announced it would no longer source palm oil from Sinar Mas, an Indonesian conglomerate, after an independent audit showed one of the company's subsidiaries had destroyed rainforests and carbon-dense peatlands in Borneo and Sumatra, according to a statement on the fast food chain's Facebook page.


Rapid growth of palm oil industry tramples indigenous peoples' rights, says report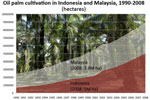 (08/30/2010) Rapid expansion of oil palm plantations across Southeast Asia have run roughshod over customary tenure systems, resulting in exploitation of local communities, conflict, and outright human rights abuses, reports a new assessment of the palm oil sector by the Forest Peoples Programme (FPP), an international indigenous rights group.


Cargill backtracks on sustainability push for palm oil, says activist group

(08/26/2010) Cargill has not suspended its relationship with a palm oil company recently exposed for misleading investors and buyers on its environmental transgressions, reports the Rainforest Action Network (RAN), an activist group campaigning against environmentally-damaging forms of palm oil production.


Could biochar save the world?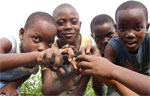 (08/16/2010) Biochar—the agricultural application of charcoal produced from burning biomass—may be one of this century's most important social and environmental revolutions. This seemingly humble practice—a technology that goes back thousands of years—has the potential to help mitigate a number of entrenched global problems: desperate hunger, lack of soil fertility in the tropics, rainforest destruction due to slash-and-burn agriculture, and even climate change. "Biochar is a recalcitrant form of carbon that will stay almost entirely unaltered in soils for very long periods of time. So you can sequester carbon in a simple, durable and safe way by putting the char in the soil. Other types of carbon in soils rapidly turn into carbon dioxide. Char doesn't," managing director of the Biochar Fund, Laurens Rademakers, told mongabay.com in a recent interview.


Logged forests retain considerable biodiversity in Borneo providing conservation opportunity


(08/12/2010) A new study in the Proceedings of the Royal Society B finds that forests which have undergone logging in the past, sometimes even twice, retain significant levels of biodiversity in Borneo. The researchers say these findings should push conservationists to protect more logged forests from being converted into oil palm plantations where biodiversity levels drop considerably and endangered species are almost wholly absent. Given that much of Borneo's forests have been logged as least once, these long-dismissed forests could become a new frontier for conservationists.


APP refutes Greenpeace charges on deforestation, though audit remains absent

(08/12/2010) Asia Pulp & Paper, which has long been a target of green groups for deforestation and threatening imperiled species, is touting a new audit the pulping company says finds allegations made by environmental NGOs, including Greenpeace and WWF, are "baseless, inaccurate, and without validity". Conducted by the international accounting and auditing firm Mazars, the audit itself has not been released; however Mazars has signed off on the validity of a 24 page document entitled "Getting the Facts Down on Paper".


Stunning monkey discovered in the Colombian Amazon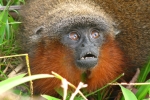 (08/11/2010) While the Amazon is being whittled away on all sides by logging, agriculture, roads, cattle ranching, mining, oil and gas exploration, today's announcement of a new monkey species proves that the world's greatest tropical rainforest still has many surprises to reveal. Scientists with the National University of Colombia and support from Conservation International (CI) have announced the discovery of a new monkey in the journal Primate Conservation on the Colombian border with Peru and Ecuador. The new species is a titi monkey, dubbed the Caquetá titi ( Callicebus caquetensis). However, the announcement comes with deep concern as researchers say it is likely the new species is already Critically Endangered due to a small population living in an area undergoing rapid deforestation for agriculture.


Audit finds palm oil company destroyed peatlands, but not primary forest


(08/10/2010) An environmental audit of palm oil company, PT SMART, found that the company had not cut primary rainforest, yet had destroyed carbon-rich peatlands; however the audit analyzed only 40 percent of PT SMART's holdings and investigated none of its plantations in New Guinea. A subsidiary of agricultural giant Sinar Mas, PT SMART has been accused in a number of reports by Greenpeace of both destroying high conservation value forests and draining peatlands. Greenpeace's reports caused both food giants Unilever and Nestle to drop PT SMART as a supplier of their palm oil, while Cargill stated it would wait to hear the results of the audit. Given the audit's results, both sides are claiming victory.


Longtime target of green groups, Cargill, to supply sustainably-certified palm oil to Unilever


(07/30/2010) Agriculture giant Cargill has announced an agreement to supply Unilever with 10,000 metric tons of palm oil sustainably-certified from the Round Table for Sustainable Palm Oil (RSPO). Cargill has often come under fire from green groups for being linked to the rainforest destruction. The Dutch-English company Unilever—the world's biggest buyer of palm oil—has been trying to move its palm oil sources away from deforestation with a goal of sourcing only 'sustainable' palm oil by 2015.


Controversial changes to Brazilian forest law passes first barrier

(07/08/2010) An amendment to undermine protections in Brazil's 1965 forestry code has passed it first legislative barrier, reports the World Wide Fund for Nature-Brasil (WWF). Yesterday the amendment passed a special vote in the Congress's Special Committee on Forest Law Changes.


Amazon soy moratorium extended

(07/08/2010) Brazilian soy farmers have extended their moratorium on Amazon deforestation for another year, reports Greenpeace.


Amazon and Atlantic Forest under threat: politicians press to dilute Brazil's forestry law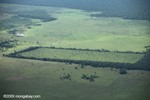 (07/01/2010) A group of Brazilian legislatures, known as the 'ruralistas', are working to change important aspects of the Brazil's landmark 1965 forestry code, undermining forest protection in the Amazon and the Mata Atlantica (also known as the Atlantic Forest) and perhaps heralding a new era of booming deforestation. The ruralistas, linked to big agribusiness and landowners, are taking aim at the part of the forestry code that requires landowners in the Amazon to retain 80 percent of their land area as legal reserves, arguing that the law threatens agricultural development.


Forest loss occurring around Kibale National Park in Uganda

(06/28/2010) A new study in Tropical Conservation Science finds that Kibale National Park in Uganda has retained its tropical forest despite pressures of a dense human population and large-scale clearing activities just beyond the border of the park. Home to twelve primate species, including Chimpanzees, the park is known as a safe-haven for African primates.


How do Asian elephants survive in fragmented and unprotected landscapes?

(06/28/2010) A new study in Tropical Conservation Science has found that Asian elephants living in a combination of fragmented forests and agricultural landscapes still depend on natural landscapes—rivers and forests—for survival. Following two herds of Asian elephants (Elephas maximus) in the Valparai plateau among the Anamalai Hills of India for three years, researchers found that the elephants spent much of their time, relative to their availability, near rivers and amid forest fragments. When they entered agricultural landscapes they preferred Eucalyptus and coffee to tea.


Ending deforestation could boost Brazilian agriculture


(06/26/2010) Ending Amazon deforestation could boost the fortunes of the Brazilian agricultural sector by $145-306 billion, estimates a new analysis issued by Avoided Deforestation Partners, a group pushing for U.S. climate legislation that includes a strong role for forest conservation. The analysis, which follows on the heels of a report that forecast large gains for U.S. farmers from progress in gradually stopping overseas deforestation by 2030, estimates that existing Brazilian farmers could see around $100 billion from higher commodity prices and improved access to markets. Meanwhile landholders in the Brazilian Amazon—including ranchers and farmers—could see $50-202 billion from carbon payments for forest protection.


Rainforest scientists urge UN to correct "serious loophole" by changing its definition of 'forest'

(06/24/2010) The Association for Tropical Biology and Conservation (ATBC) has released a resolution urging the UN to change its definition for 'forest', before the controversial definition undermines conservation efforts, biodiversity preservation, carbon sequestration, and the nascent REDD (Reducing Emissions through Deforestation and forest Degradation).


U.S. farms and forests report draws ire in Brazil; cutting down the Amazon does not mean lower food prices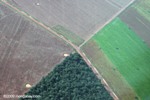 (06/24/2010) Not surprisingly, a US report released last week which argued that saving forests abroad will help US agricultural producers by reducing international competition has raised hackles in tropical forest counties. The report, commissioned by Avoided Deforestation Partners, a US group pushing for including tropical forest conservation in US climate policy, and the National Farmers Union, a lobbying firm, has threatened to erode support for stopping deforestation in places like Brazil. However, two rebuttals have been issued, one from international environmental organizations and the other from Brazilian NGOs, that counter findings in the US report and urge unity in stopping deforestation, not for the economic betterment of US producers, but for everyone.


Saving tropical forests helps protects U.S. agriculture, argues campaign

(06/18/2010) Reducing deforestation abroad helps protect the U.S. agricultural sector by ensuring higher prices for commodities and reducing the cost of compliance with expected climate regulations, argues a new report issued by Avoided Deforestation Partners, a group pushing for the inclusion of tropical forests in domestic climate policy, and the National Farmers Union, a farming lobby group.


Indonesia's plan to save its rainforests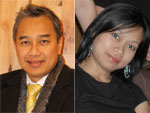 (06/14/2010) Late last year Indonesia made global headlines with a bold pledge to reduce deforestation, which claimed nearly 28 million hectares (108,000 square miles) of forest between 1990 and 2005 and is the source of about 80 percent of the country's greenhouse gas emissions. President Susilo Bambang Yudhoyono said Indonesia would voluntarily cut emissions 26 percent — and up to 41 percent with sufficient international support — from a projected baseline by 2020. Last month, Indonesia began to finally detail its plan, which includes a two-year moratorium on new forestry concession on rainforest lands and peat swamps and will be supported over the next five years by a one billion dollar contribution by Norway, under the Scandinavian nation's International Climate and Forests Initiative. In an interview with mongabay.com, Agus Purnomo and Yani Saloh of Indonesia's National Climate Change Council to the President discussed the new forest program and Norway's billion dollar commitment.


Inga alley cropping: a sustainable alternative to slash and burn agriculture

(06/14/2010) It has been estimated that as many as 300 million farmers in tropical countries may take part in slash and burn agriculture. A practice that is environmentally destructive and ultimately unstable. However, research funded by the EEC and carried out in Costa Rica in the late 1980s and early 1990s by Mike Hands offers hope that it is possible to farm more successfully and sustainably in these tropical regions.


Confusion in Indonesia over forestry licenses and conservation deal with Norway

(06/03/2010) Indonesia's chief economic minister said on Wednesday that the government will not revoke existing forestry licenses to develop natural forests under a billion dollar conservation deal signed last week with Norway.


One man's mission to save Cambodia's elephants



(05/17/2010) Since winning the prestigious 2010 Goldman Environmental Prize in Asia, Tuy Sereivathana has visited the US and Britain, even shaking hands with US President Barack Obama, yet in his home country of Cambodia he remains simply 'Uncle Elephant'. A lifelong advocate for elephants in the Southeast Asian country, Sereivathana's work has allowed villagers and elephants to live side-by-side. Working with Fauna and Flora International (FFI) he has successfully brought elephant-killing in Cambodia to an end. As if this were not enough, Sereivathana has helped curb the destruction of forests in his native country and built four schools for children who didn't previously have formal education opportunities.


Nestle caves to activist pressure on palm oil



(05/17/2010) After a two month campaign against Nestle for its use of palm oil linked to rainforest destruction spearheaded by Greenpeace, the food giant has given in to activists' demands. The Swiss-based company announced today in Malaysia that it will partner with the Forest Trust, an international non-profit organization, to rid its supply chain of any sources involved in the destruction of rainforests. "Nestle's actions will focus on the systematic identification and exclusion of companies owning or managing high risk plantations or farms linked to deforestation," a press release from the company reads, adding that "Nestle wants to ensure that its products have no deforestation footprint."


Brazil launches major push for sustainable palm oil in the Amazon


(05/07/2010) Brazilian President Lula da Silva on Thursday laid out plans to expand palm oil production in the Amazon while minimizing risk to Earth's largest rainforest. The plan, called the Program for Sustainable Production of Palm Oil (O Programa de Produção Sustentável de Óleo de Palma), will provide $60 million to promote cultivation of oil palm in abandoned and degraded agricultural areas, including long-ago deforested lands used for sugar cane and pasture. Brazilian officials claim up to 50 million hectares of such land exist in the country.


Activists lock themselves in Cargill headquarters as new report alleges illegal deforestation

(05/05/2010) Following a damning report from the Rainforest Action Network (RAN) alleging illegal clearing of rainforest in Indonesia by agriculture-giant Cargill, activists have infiltrated Cargill headquarters in Wayzata, Minnesota and refuse to come out until the CEO agrees to meet with them. According to local reports, five activists are locked inside a staircase, while others are protesting outside the building.


How an agricultural revolution could save the world's biodiversity, an interview with Ivette Perfecto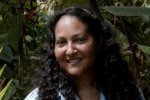 (05/04/2010) Most people who are trying to change the world stick to one area, for example they might either work to preserve biodiversity in rainforests or do social justice with poor farmers. But Dr. Ivette Perfecto was never satisfied with having to choose between helping people or preserving nature. Professor of Ecology and Natural Resources at the University of Michigan and co-author of the recent book Nature's Matrix: The Link between Agriculture, Conservation and Food Sovereignty, Perfecto has, as she says, "combined her passions" to understand how agriculture can benefit both farmers and biodiversity—if done right.


Can markets protect nature?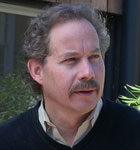 (05/03/2010) Over the past 30 years billions of dollars has been committed to global conservation efforts, yet forests continue to fall, largely a consequence of economic drivers, including surging global demand for food and fuel. With consumption expected to far outstrip population growth due to rising affluence in developing countries, there would seem to be little hope of slowing tropical forest loss. But some observers see new reason for optimism—chiefly a new push to make forests more valuable as living entities than chopped down for the production of timber, animal feed, biofuels, and meat. While are innumerable reasons for protecting forests—including aesthetic, cultural, spiritual, and moral—most land use decisions boil down to economics. Therefore creating economic incentives to maintaining forests is key to saving them. Leading the effort to develop markets ecosystem services is Forest Trends, a Washington D.C.-based NGO that also organizes the Katoomba group, a forum that brings together a wide variety of forest stakeholders, including the private sector, local communities, indigenous people, policymakers, international development institutions, funders, conservationists, and activists.


Large-scale soy farming in Brazil pushes ranchers into the Amazon rainforest

(04/28/2010) Industrial soy expansion in the Brazilian Amazon has contributed to deforestation by pushing cattle ranchers further north into rainforest zones, reports a new study published the journal Environmental Research Letters.


World failing on every environmental issue: an op-ed for Earth Day


(04/22/2010) The biodiversity crisis, the climate crisis, the deforestation crisis: we are living in an age when environmental issues have moved from regional problems to global ones. A generation or two before ours and one might speak of saving the beauty of Northern California; conserving a single species—say the white rhino—from extinction; or preserving an ecological region like the Amazon. That was a different age. Today we speak of preserving world biodiversity, of saving the 'lungs of the planet', of mitigating global climate change. No longer are humans over-reaching in just one region, but we are overreaching the whole planet, stretching ecological systems to a breaking point. While we are aware of the issues that threaten the well-being of life on this planet, including our own, how are we progressing on solutions?


Nestle shareholder meeting interrupted by Greenpeace orangutans


(04/15/2010) Nestle's shareholder meeting turned raucous today, as Greenpeace protesters were arrested in full-orangutan outfits outside the meeting and inside Greenpeace activists—in a scene out of a spy movie—propelled down from the ceiling and dropped a giant banner and a shower of leaflets above the shareholders' heads. "Nestlé's chair, Peter Brabeck-Letmathe, was explaining how well the company had performed over the last fiscal year when noises were heard up in the roof and leaflets began raining down, not at all unlike a shower of cash," describes a Greenpeace blog entry today.


Cochabamba Climate Conference: the Coca Contradiction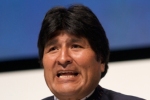 (04/11/2010) In the high stakes game of geopolitics, the small and economically disadvantaged Andean nation of Bolivia has little clout. Now, however, the country's indigenous president Evo Morales wants to establish more of a significant voice on the world stage. Recently, he has turned himself into something of a spokesperson on the issue of climate change. Decrying the failure of world leaders to come to a satisfactory agreement on global warming, he is intent on shaming the Global North into addressing climate change. Whatever Bolivia lacks in terms of political and economic muscle, Morales would like to offset through skilled use of moral persuasion.


Unilever backtracks: may purchase palm oil from Sinar Mas


(04/07/2010) The world's biggest buyer of palm oil, Unilever, says it will again purchase palm oil from PT SMART, a subsidiary of Indonesian company Sinar Mas, if allegations about deforestation and peatland destruction prove untrue, or if Sinar Mas shows it is addressing the issue. Last December, the food and cosmetic giant, Unilever, suspended its $32.6 million contract with Sinar Mas after an independent audit—spurred by a 2008 Greenpeace report—showed that the Indonesian company was involved in the illegal destruction of rainforests and peatlands. Yet the company now seems to be signaling that the contract is back on the table even as it touts its sustainability efforts to the public.


Nestle fiasco continues: Indonesian oil palm planters threaten boycott too


(03/23/2010) Candy and food giant Nestle is finding itself between a rock and a hard place. The online campaign against Nestle continues: today protesters once again posted thousands of negative messages on the company's Facebook page, most demanding that Nestle cut out palm oil linked to deforestation from its products. At the same time, a new problem has cropped up for Nestle: Indonesian oil palm planters are threatening to boycott Nestle products. Proving that the issues surrounding oil palm and deforestation are nothing if not complex: Facebook protestors say they will boycott Nestle if it doesn't cut out all links to Sinar Mas, a company that Greenpeace has linked to deforestation, whereas the Indonesia Palm Oil Growers Association are preparing a boycott if Nestle stops buying from Sinar Mas, according to the Jakarta Post.


A new world?: Social media protest against Nestle may have longstanding ramifications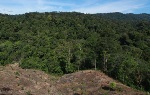 (03/20/2010) The online protest over Nestle's use of palm oil linked to deforestation in Indonesia continues unabated over the weekend. One only needed to check-in on the Nestle's Facebook fan page to see that anger and frustration over the company's palm oil sourcing policies, as well as its attempts to censor a Greenpeace video (and comments online), has sparked a social media protest that is noteworthy for its vehemence, its length, and its bringing to light the issue of palm oil and deforestation to a broader public.


Video: Nestle's attempt to censor Greenpeace palm oil ad backfires

(03/19/2010) In a bold online video, the environmental group Greenpeace cleverly links candy-giant Nestle to oil palm-related deforestation and the deaths of orangutans. Clearly angered over the video, Nestle struck back by having it banned from YouTube and replaced with this statement: "This video is no longer available due to a copyright claim by Société des Produits Nestlé S.A." However Nestle's reaction to the video only spread it far and wide (see the ad below): social network sites like Twitter, Facebook, and Reddit were all flooded with the ad as well as rising criticism against Nestle—one of the world's largest food producers—including calls for boycotts.


Cargill sells palm oil business in Papua New Guinea

(02/26/2010) Cargill will sell off its palm oil holdings in Papua New Guinea (PNG) to focus on operations in Indonesia, reports the Star Tribune. The $175 million sale involves 62,000 ha of oil palm across three plantations and several mills.


Conflicting signals out of Indonesia on whether palm oil plantations will be classified as forests

(02/23/2010) Indonesia will not allow the conversion of natural forest for oil palm plantations, claimed the country's Forestry Minister Zulkifli Hasan in comments reported by the Jakarta Post.


Indonesia to target New Guinea for agricultural expansion

(02/22/2010) Indonesia will target its last frontier — its territory on New Guinea — as it seeks to become a major agricultural exporter, reports the AFP.


The Caribbean's wonderfully weird (and threatened) mammals, an interview with Jose Nunez-Mino



(01/18/2010) Not many people know the solenodon and the hutia, yet for the fortunate few that have encountered them, these strange little-studied mammals—just barely holding on in the Caribbean island of Hispaniola—deserve to be stars of the animal kingdom. "I could not quite believe it the first time I held a solenodon; I was in utter awe of this mesmerizing mammal. […] They have a long flexible snout which is all down to the fact that it is joined to the skull by a unique ball-and-socket joint. This makes it look as if the snout is almost independent to the rest of the animal. You can't help but feel fascinated by the snout and inevitably it does make you smile," Dr. Jose Nunez-Mino, the Project Manager for a new initiative to study and conserve the island's last mammals, told mongabay.com in an interview.


Unilever suspends palm oil contract after supplier found to be destroying rainforests


(12/12/2009) The world's largest user of palm oil, Unilever, has suspended its $32.6 million contract with the Indonesian group Sinar Mas after an independent audit proved that Sinar Mas is involved in the destruction of rainforest, reports Reuters. The audit was conducted early this year after a report by Greenpeace alleged that Sinar Mas was engaged in deforestation and the draining of peatlands, both of which release significant amounts of greenhouse gases into the atmosphere. Deforestation across Indonesia and Malaysia, in part for oil palm plantations, has also added pressure on many many endangered species, including orangutans, tigers, elephants, and rhinos.



Page 1 | Page 2 | Page 3 | Page 4 | Page 5 | Page 6 | Page 7 | Page 8