News articles on protests

---
Mongabay.com news articles on protests in blog format. Updated regularly.





Endangered environmentalists: investigating government crackdowns on green groups


(11/19/2014) Mongabay.org offers journalists opportunity to report on government muzzling of environmental activists. As climate change, pollution, and habitat destruction worsen across the globe, environmental groups are responding by ratcheting up the pressure on governments and corporations to act. Many governments have responded by increasing restrictions on environmental NGOs, including revoking charity status, increasing sentences for protestors, and passing legislation restricting NGO activity.


Brazilian tribes demarcate territory in bid to block dams


(11/06/2014) Indigenous communities in Brazil have taken the unusual step of demarcating their own land — without the approval of the Brazilian government — in a bid to block two dams they say threaten their territory and traditional livelihoods, report International Rivers and Amazon Watch, advocacy groups that are fighting the projects. Last week the Munduruku people annexed the 178,000-hectare Sawré Muybu territory after authorities failed to recognize their claims.


Bali uprising: Plan to convert protected area into golf courses, mall spurs outrage


(08/16/2014) In a reversal sparking outrage from locals, and concern from environmentalists, the Governor of Bali, Indonesia has given the green light to a controversial development project in Benoa Bay. The plan would convert 700 acres of theoretically protected mangrove and ocean front into a tourist haven of golf courses, hotels, luxury shopping and attractions rumored to include a race track and theme park. The move has sparked a series of protests and demonstrations by local citizens and environmental groups concerned that the development will kill livelihoods and destroy the fragile marine ecosystem.


Photos: Greenpeace stages protest in rainforest destroyed for palm oil


(03/10/2014) On Monday, Greenpeace activists in Indonesia staged a dramatic protest in an area of rainforest freshly cleared for a new oil palm plantation in Central Kalimantan. The demonstration came under the group's campaign to push consumer products giant Proctor & Gamble (P&G) to strengthen its palm oil sourcing policy to include a zero deforestation commitment like those signed recently by Nestle, Neste Oil, and Kellogg's, among others.


Snickers, Twix to be deforestation-free


(03/10/2014) Mars, Inc., the maker of M&M's, Snickers, Twix, and a variety of other food products, has committed to a zero deforestation policy for the palm oil it sources, reports Greenpeace. The policy pledges Mars to only using palm oil produced legally and without conversion of high conservation value areas, peatlands, or high carbon stock areas like tropical rainforests.


The price of gold: winners and losers in Latin America's mining industry


(03/05/2014) On a Friday afternoon in June, the Plaza de Armas in Cajamarca is pulsing with life. It's winter here, and although thick white clouds hover low in the distance, the sun in this northern Peruvian city is warm. Couples sit on benches facing one another. Kids run in the grass between flowerbeds. Men in suits stride along the perimeter. It's an idyllic day. But signs of something more ominous are not far from sight. On the mountainside overlooking the town the words Nova Conga have been carved into the vegetation. It is a constant reminder that beyond the square, hemmed with international hotels and expensive restaurants, there is another reality.


Greenpeace stunt targets Procter & Gamble's Cincinnati headquarters over palm oil

(03/04/2014) Several Greenpeace activists were arrested after they scaled Procter & Gamble's headquarters in a demonstration against the company's use of palm oil linked to deforestation in Indonesia.


Uprising against illegal mining in Indonesia pits villagers against miners, police

(02/19/2014) Hundreds of villagers and fishermen on Bangka Island in North Sulawesi attempted to stop a ship owned by PT Mikgro Metal Perdana (MMP) from offloading heavy machinery to be used in mining operations. The Indonesian Supreme Court ruled in November that the company's mining permits, issued by the local government, should be invalidated.


60,000 protest in Australia to keep carbon price

(11/18/2013) Around 60,000 Australians marched yesterday across the country calling on their government not to go backwards on climate action, according to organizers. Australia has taken a sudden U-turn on climate policy with the election of Prime Minister Tony Abbott in September, including legislation to end its carbon pricing, cutting funding to renewable energies, and obstructing progress at the ongoing UN Climate Summit in Warsaw.


Murum dam blockaders may be suffering human rights violations warns NGOs

(11/12/2013) A coalition of nearly 30 organizations has sent a letter to top authorities in Sarawak and Malaysia warning them of possible human right violations against a group of indigenous Penan who are blocking roads to the construction site for Murum Dam. Over 100 indigenous people have been blocking a road for over a month as they demand more compensation and land after being forced to move from their traditional lands to make way for the 900 megawatt dam.


Bangladesh plans massive coal plant in world's biggest mangrove forest


(11/11/2013) On October 22nd Bangladeshi and Indian officials were supposed to hold a ceremony laying the foundation stone for the Rampal power plant, a massive new coal-fired plant that will sit on the edge of the Sundarbans, the world's largest mangrove forest. However, the governments suddenly cancelled the ceremony, instead announcing that the project had already been inaugurated in early October by the countries' heads of state via a less-ornate Skype call. While the governments say the change was made because of busy schedules, activists contend the sudden scuttling of the ceremony was more likely due to rising pressure against the coal plant, including a five-day march in September that attracted thousands.


8 tribesmen arrested in Borneo dam protest

(11/07/2013) Malaysian authorities arrested eight indigenous protestors on Thursday in a crackdown on a long-running demonstration against a dam the tribesmen say will flood their homeland in Malaysian Borneo.


Indigenous groups expel workers, blockade another dam in Sarawak


(11/05/2013) Hundreds of tribal people in Sarawak have started blockading a second big hydroelectric dam project being built by a government, which critics accuse of nepotism and corruption. Late last month around 200 native Kenyah, Kayan and Penan people chased away workers and set up a blockade on a road leading to the site of the proposed 1200 megawatt Baram dam.


Russia charges imprisoned Greenpeace protestors with hooliganism, instead of piracy

(10/24/2013) Russian investigators announced on Wednesday they are dropping piracy charges against 28 environmental activists and two freelance journalists who have spent a month in custody since they were seized aboard Greenpeace's boat, the Arctic Sunrise.


Russia charges non-violent activists with 'piracy' for protesting Arctic oil drilling

(10/07/2013) In what is being described by Greenpeace as an 'imaginary offense,' Russia has charged 30 people with piracy after activists protested against oil exploitation in the Arctic. The 30 charged included not only protestors, but a British journalist and Russian videographer who were on board Greenpeace's ship, the Arctic Sunrise, when it was stormed by the Russian military late last month.


Borneo tribesmen block road as controversial rainforest dam impoundment begins

(09/27/2013) Indigenous leaders have set up roadblocks in Malaysian Borneo to protest Sarawak's newest dam, report environmental activists who oppose the project.


Attempt to export nearly-extinct pygmy sloths sets off international incident in Panama


(09/20/2013) Last Monday, the police officer on morning duty at Isla Colón International Airport, Panama noticed some foreigners loading crates with what appeared to be animals on a private jet. Finding this suspicious, he alerted his supervisor. Within minutes the local police chief, the mayor of Bocas, the director of the regional office of the National Environmental Authority (ANAM), community leaders and heads of local conservation organizations were informed about the incident. Little by little, a crowd of concerned citizens from Bocas town gathered around what turned out to be eight pygmy sloths – some of the rarest mammals on Earth


Indigenous peoples resume occupation of Brazil's Belo Monte dam site

(09/19/2013) 150 indigenous protesters have once again occupied the Belo Monte dam site in an effort to block the controversial project, reports Amazon Watch, an NGO that is helping lead the fight against the dam.


Colombian mining dispute highlights legislative disarray

(06/27/2013) Colombian authorities have ruled that local environmental officials acted correctly in ordering South African mining giant AngloGold Ashanti to halt their work, following demands from the multinational corporation for their disciplining. Cortolima, the environmental authority of the department of Tolima in central Colombia, stopped AngloGold from conducting unsanctioned exploration activities in the Tolima municipality of Piedras in March.


Indigenous groups protest hydropower congress as controversy hits meeting in Malaysia


(05/22/2013) The opening of the International Hydropower Association (IHA) World Congress in the Malaysian state of Sarawak was marred today by indigenous protests and controversy after a local indigenous leader was barred from attending a pre-conference workshop. Over 300 people from local indigenous people protested the ongoing construction of around a dozen mega-dams in the state that threaten to flood traditional lands, force villages to move, and upend lives in the state. The Sarawak hydropower plans are some of the most controversial in the world—making the choice of Kuching, Sarawak for the IHA meeting an arguably ironic one—with critics contending that the dams are have been mired in political corruption, including kickbacks and bribes. IHA brings together dam builders, banks, and various related organizations worldwide every two years.


Tribesmen launch 'occupy' protest at dam site in the Amazon rainforest

(05/03/2013) On Thursday roughly 200 indigenous people launched an occupation of a key construction site for the controversial Belo Monte dam in the Brazilian Amazon. The protestors, who represent communities that will be affected by the massive dam, are demanding immediate suspension of all work on hydroelectric projects on the Xingu, Tapajós and Teles Pires rivers until they are properly consulted, according to a coalition of environmental groups opposing the projects.


Indigenous protester killed by masked assailants in Panama over UN-condemned dam


(03/25/2013) A Ngäbe indigenous Panamanian, Onesimo Rodriguez, opposing the Barro Blanco hydroelectric dam project was killed last Friday evening by four masked men. His body was then thrown into a nearby stream where it was discovered the following day. Onesimo Rodriguez was attacked with a companion in Las Nubes, after they had attended a demonstration in Cerro Punta, Bugaba, against the dam. His companion, whose identity is being withheld for security reasons, received serious injuries but managed to escape and is having his injuries tended to by the local indigenous community.


Over 35,000 march on Washington demanding climate action and rejection of Canada's 'carbon bomb'


(02/18/2013) Yesterday over 35,000 people rallied in Washington D.C. for urgent action on climate change, which, according to organizers, was the largest climate march in U.S. history. Activists called on the Obama Administration to do much more to tackle climate change, including rejecting the Keystone XL Pipeline, which would bring carbon-heavy tar sands oil from Canada through the U.S. to a world market.


Troops in Madagascar free miners held hostage by local protesters

(01/16/2013) Troops in Madagascar last weekend freed nearly 200 employees of Rio Tinto who were trapped inside by a mine by local people protesting the project, reports AFP.


China plans over 300 dam projects worldwide

(12/10/2012) A new report by the NGO, International Rivers, takes an in-depth look at the role China is playing in building mega-dams worldwide. According to the report, Chinese companies are involved in 308 hydroelectric projects across 70 nations. While dams are often billed as "green energy," they can have massive ecological impacts on rivers, raise local conflict, and even expel significant levels of greenhouse gases when built in the tropics.


Photos reveal destruction of Cameroon rainforest for palm oil


(11/26/2012) Newly released photos by Greenpeace show the dramatic destruction of tropical forest in Cameroon for an oil palm plantation operated by SG Sustainable Oils Cameroon (SGSOC), a subsidiary of the U.S. company Herakles Farm. The agriculture company is planning to convert 73,000 hectares to palm oil plantations on the edge of several protected areas, but has faced considerable opposition from environmentalists and some local communities. In addition to the aerial photos, Greenpeace alleges that ongoing forest clearing by Herakles is illegal since the companies 99-year lease has yet to be fully approved by the Cameroonian government.


Climate activists march on White House again to oppose Keystone XL pipeline

(11/19/2012) Yesterday, climate activists marched around the White House in opposition against the Keystone XL pipeline, which if built will carry tar sands from Canada to the Gulf of Mexico and an international market. The protest, which included over 3,000 people according to organizing groups, is an opening salvo in activists' battle to convince the Obama Administration to turn down the pipeline for good.


Penan suspend dam blockade, give government one month to respond to demands

(11/15/2012) Members of the Penan tribe have suspended their month long blockade of the Murum dam in the Malaysian state of Sarawak, reports Survival International. However, according to the indigenous group the fight is not over: the departing Penan said the Sarawak government had one month to respond to demands for sufficient compensation for the dam's impact or face another blockade. Over 300 Penan people participated in the blockade, which stopped traffic leading to the construction site.


Day after Obama re-elected, group plans massive march over Keystone Pipeline and climate change

(11/07/2012) Hours after President Obama's historic re-election, climate group 350.org announced a massive rally to apply pressure on the administration to reject the Keystone Pipeline, which would bring tar sands from Alberta to an international market. In 2011 the group and its partners carried out massive civil disobedience action, resulting in over 1,000 arrests, and a rally 12,000-strong that literally encircled the White House. The pressure, which was also brought to Obama campaign offices around the country, helped spur the Obama Administration to suspend the pipeline.


Indigenous groups re-occupy Belo Monte dam in the Amazon

(10/09/2012) Construction on Brazil's megadam, Belo Monte, has been halted again as around 150 demonstrators, most of them from nearby indigenous tribes, have occupied the main construction site at Pimental. Over a hundred indigenous people joined local fishermen who had been protesting the dam for 24 days straight. Indigenous people and local fishermen say the dam will devastate the Xingu River, upending their way of life.


Indigenous blockade expands against massive dam in Sarawak


(10/08/2012) Indigenous people have expanded their blockade against the Murum dam in the Malaysian state of Sarawak, taking over an additional road to prevent construction materials from reaching the dam site. Beginning on September 26th with 200 Penan people, the blockade has boomed to well over 300. Groups now occupy not just the main route to the dam site, but an alternative route that the dam's contractor, the China-located Three Gorges Project Corporation, had begun to use.


Greenpeace abandons occupation of Arctic oil drilling rig after workers throw metal at them

(08/26/2012) On Friday the head of Greenpeace, Kumi Naidoo, and five other activists occupied an Arctic oil platform owned by Russian oil and gas giant Gazprom to protest exploiting fossil fuel beds in the Arctic ocean. The action by Greenpeace was short-lived after workers began spraying them with cold water from high-powered hoses and then threw pieces of metal at them, according to Naidoo, who communicated via Twitter during the civil disobedience.


Cambodia's largest lowland rainforest spared from new land concessions

(08/06/2012) Four economic land concessions have been cancelled in Cambodia's Prey Lang forest, known as the largest intact lowland forest in Southeast Asia, reports the Phnom Penh Post. The economic land concessions, totaling over 40,000 hectares, would have been used for rubber plantations.


Peru considers big changes to its environmental reviews

(08/01/2012) The Peruvian government is looking into making large-scale changes to its Environment Impact Assessments (EIA) after a review found significant problems with the vast majority of past reviews, reports the Inter Press Service. The news comes a few weeks after protests over a proposed gold and copper mine in the Andes left five people dead, including a 17-year-old boy.


Indigenous tribes hold 3 engineers hostage over Belo Monte dam

(07/26/2012) Three engineers are being held hostage by the Juruna and Arara indigenous tribes as tensions rise over the on-going construction of the Belo Monte dam in Brazil, reports the Indigenous rights NGO Amazon Watch. The company building the dam, Norte Energia, has confirmed that three of its employees were being held against their will. Tribal groups in the region say the massive dam will upend their way of life, and that construction is already making travel along the Xingu river difficult.


Saving 'Avatar Grove': the battle to preserve old-growth forests in British Columbia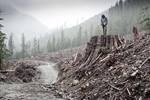 (07/23/2012) A picture is worth a thousand words: this common adage comes instantly to mind when viewing T.J. Watt's unforgettable photos of lost trees. For years, Watt has been photographing the beauty of Vancouver Island's ancient temperate rainforests, and documenting their loss to clearcut logging. The photographer and environmental activist recently helped co-found the Ancient Forest Alliance (AFA), a group devoted to saving the island's and British Columbia's (BC) last old-growth while working with the logging industry to adopt sustainable practices. This February the organization succeeded in saving Avatar Grove—which was only discovered in 2009—from being clearcut. The grove, a rare stand of massive and ancient trees named after the popular eco science-fiction movie, has become a popular tourist destination, providing a new economic incentive for communities to protect rather than cut Canada's last great forests.


Indigenous tribes end occupation of Belo Monte

(07/12/2012) After occupying the construction site of the massive Belo Monte dam for 21 days, some 300 indigenous people have left and gone home. The representatives from nine Amazonian tribes abandoned their occupation after two days of meeting with the dam's builder, the Norte Energia consortium.


Indigenous tribes occupy Belo Monte dam for over 10 days

(07/03/2012) As of Tuesday, the occupation of Belo Monte dam by indigenous tribes entered its 13th day. Indigenous people, who have fought the planned Brazilian dam for decades, argue that the massive hydroelectric project on the Xingu River will devastate their way of life. According to a statement from the tribes, 17 indigenous villages from 13 ethnic groups are now represented at the occupation, which has successfully scuttled some work on the dam.


Cowards at Rio?: organizations decry 'pathetic' agreement


(06/20/2012) As world leaders head to Rio de Janeiro for the UN Summit on Sustainable Development, environmental and poverty groups are denouncing the last-minute text agreed on by dignitaries as "pathetic," (Greenpeace), a "damp squib" (Friends of the Earth), "a dead end" (Oxfam), and, if nothing changes, "a colossal waste of time" (WWF). "We were promised the 'future we want' but are now being presented with a 'common vision' of a polluter's charter that will cook the planet, empty the oceans and wreck the rain forests," the head of Greenpeace, Kumi Naidoo, said. "This is not a foundation on which to grow economies or pull people out of poverty, it's the last will and testament of a destructive twentieth century development model."


Photo: Human canvas on Rio beach protests Brazil's dam-building spree in the Amazon

(06/20/2012) Nearly 1500 people formed a human banner on a beach in Rio de Janeiro today to protest plans to build dozens of dams in the Amazon basin, reports Amazon Watch, an NGO campaigning against Brazil's controversial Belo Monte dam.


IKEA logging old-growth forest for low-price furniture in Russia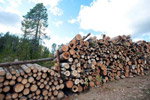 (05/30/2012) A new campaign is targeting IKEA, the world's biggest furniture retailer, for logging old-growth forests in the Karelia region of Russia. An alliance of groups, headed by the Swedish NGO Protect the Forest, allege that IKEA's subsidiary, Swedwood, is clearcutting thousands of hectares of old and biodiverse forests. But, Swedwood's 300,000 hectare concession is certified by the Forest Stewardship Council (FSC), generally considered the world's strongest forestry certifier.


13 arrested for blockading coal train, including Nobel Prize winning economist

(05/07/2012) Thirteen Canadians were peacefully arrested this weekend for blockading Burlington Northern Santa Fe (BNSF) Railway train tracks in order to prevent the passage of coal stemming from the United States and destined to be burned in Asia. Among those arrested was Mark Jaccard, an economics professor with Simon Fraser University, who won the Nobel Prize for his work with the Intergovernmental Panel on Climate Change (IPCC).


Cambodia suspends economic land concessions

(05/07/2012) Cambodian Prime Minister Hun Sen announced today that Cambodia would be temporarily suspending new economic land concessions and would revoke any concessions from companies involved in illegal logging, the evictions of locals or land-grabbing. The announcement comes two week after the high-profile death of local forest activist, Chut Wutty, who was shot and killed by military police while investigating illegal logging with two journalists.


Pictures of the day: activists highlight personal impacts of climate change worldwide

(05/07/2012) On Saturday, people around the world gathered to highlight the varied impacts of climate change on their lives. Organized by 350.org, the global day of action was a call to "connect the dots" between a warming Earth and extreme weather events, such as droughts, floods, and fires among other impacts. Nearly 1,000 events were held worldwide.


Thousands worldwide to "connect the dots" between climate change and extreme weather this weekend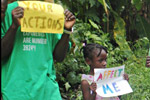 (05/03/2012) On Saturday, May 5th vulnerable populations from the United States to Bangladesh will "connect the dots" between devastating extreme weather and climate change in a global day of action organized by 350.org. The nearly 1,000 events occurring in over half of the world's nations are meant to highlight to governments, media, and the public that climate change is impacting lives through an increase in number and intensity of devastating weather events, such as droughts, heatwaves, and floods.


David vs. Goliath: Goldman Environmental Prize winners highlight development projects gone awry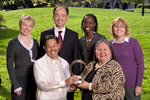 (04/16/2012) A controversial dam, a massive mine, poisonous pesticides, a devastating road, and criminal polluters: many of this year's Goldman Environmental Prize winners point to the dangers of poorly-planned, and ultimately destructive, development initiatives. The annual prize, which has been dubbed the Green Nobel Prize is awarded to six grassroots environmental heroes from around the world and includes a financial award of $150,000 for each winner.


Police hired by loggers in Papua New Guinea lock locals in shipping containers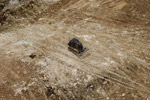 (04/16/2012) Locals protesting the destruction of their forest in Papua New Guinea for two palm oil plantations say police have been sent in for a second time to crack-down on their activities, even as a Commission of Inquiry (COI) investigates the legality of the concession. Traditional landowners in Pomio District on the island East New Britain say police bankrolled by Malaysian logging giant Rimbunan Hijau (RH) have terrorized the population, including locking people in shipping containers for three consecutive nights. The palm oil concessions belongs to a company known as Gilford Limited, which locals say is a front group for RH.


Rally calls on Brazil President to veto new forest code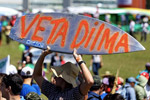 (03/07/2012) A coalition of 200 organizations, known as the Comitê Brasil in Defense of Forests and Sustainable Development, rallied today in Brasilia against proposed changes to Brazil's Forestry Code. The code, which was supposed to be voted on this week but has been delayed to shore up more support, would make changes in over 40-year-old code that some conservationists fear could lead to further deforestation in the Amazon. Protestors called on the President of Brazil, Dilma Rousseff, to veto the bill as it stands now, holding signs exclaiming, "Veta Dilma!" ("Veto it Dilma!").


TransCanada to build southern half of Keystone to avoid State Department approval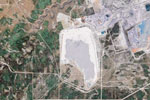 (02/29/2012) Keystone XL is becoming the project that refuses to die: TransCanada, the company behind the pipeline, has said it plans to build the southern half of the pipeline while it waits to determine a new route for the northern section. The company does not need approval from the State Department, which turned down the entire pipeline in January, to build the southern half from Texas to Oklahoma. However, the Obama Administration has embraced the idea. Carrying carbon-intensive tar sands oil down from Canada to a global market, the proposed pipeline galvanized environmental and climate activists last year, resulting in several large protests and civil disobedience actions.


Kelly Blynn: activists not "letting the pressure off" on Keystone pipeline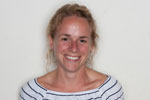 (02/06/2012) Along with Bill McKibben and a small cadre of passionate environmental activists, Kelly Blynn co-founded the climate activism group "350." 350 exemplifies the power of online networks combined with activism and has coordinated some of the largest and most successful environmental protests in history. The 350 team has organized more than 5,200 events in 181 countries around the world. Kelly graduated from Middlebury College with a degree in Geography and Environmental Studies and experience coordinating one of the largest university campus environmental activism groups in the United States. Blynn is currently situated in Washington, D.C.


U.S. media favored Keystone pipeline in coverage

(01/26/2012) A new report by Media Matters finds that U.S. TV and print media were largely biased toward the construction of TransCanada's Keystone XL Pipeline, which the Obama administration recently turned down. The report finds that guests and quotes were largely in favor of the pipeline in addition to news outlets consistently repeating job figures for the pipeline that have been discredited.


Featured video: music in Madagascar to protest illegal logging

(01/22/2012) A new video highlights the plight of Madagascar's protected tropical forests, which are falling prey to illegal logging and foreign contractors. Featuring Razia Said, Malagasy singer and songwriter, the video shows concerts to raise awareness about illegal logging, especially near Maosala National Park.


Brazil begins preliminary damming of Xingu River as protests continue

(01/19/2012) Damming of the Xingu River has begun in Brazil to make way for the eventual construction of the hugely controversial, Belo Monte dam. The Norte Energia (NESA) consortium has begun building coffer dams across the Xingu, which will dry out parts of the river before permanent damming, reports the NGO International Rivers. Indigenous tribes, who have long opposed the dam plans on their ancestral river, conducted a peaceful protest that interrupted construction for a couple hours.


Obama rejects Keystone pipeline, but leaves door open for tar sands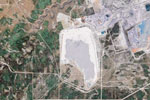 (01/18/2012) The Obama administration today announced it is scrapping TransCanada's Keystone pipeline after Republicans forced a 60-day deadline on the issue in a Congressional rider. The State Department advised against the pipeline arguing that the deadline did not give the department enough time to determine if the pipeline "served the national interest." The cancellation of the pipeline is a victory for environmental and social activists who fought the project for months, but Republicans are blasting the administration.


Extreme mouth-sewing protest in Indonesia leads to logging inquiry

(01/09/2012) A protest in which 28 Indonesian sewed their mouths shut has led to an inquiry into a logging concession on Padang Island. The Ministry of Forestry has formed a mediation team to look into the controversial concession, reports Kompas. Around a hundred natives of Padang Island rallied for weeks against the logging concession held by PT Riau Andalan Pulp and Paper (RAPP), which covers 37 percent of the island's total land.


Mouths are sewn shut in protest against deforestation in Indonesia

(01/03/2012) Twenty-eight Indonesians have taken the extreme measure of sewing their mouths shut in a protest turned hunger-strike against a forest concession on Padang Island, reports the Jakarta Globe. Around a hundred protesters, mostly natives of Padang Island, have camped outside the Indonesian Senate building since December 19th to protest a logging concession held by PT Riau Andalan Pulp and Paper (RAPP) on their island, which lies off the east coast of Sumatra.


Small town rises up against deforestation in Pakistan

(01/02/2012) The town of Ayun, home to 16,000 people in the Chitral district of Pakistan, has been rocked by large-scale protests and mass arrests over the issue of corruption and deforestation in recent days. Villagers are protesting forest destruction in the Kalasha Valleys, the home of the indigenous Kalash people.


Top 10 Environmental Stories of 2011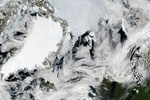 (12/22/2011) Many of 2011's most dramatic stories on environmental issues came from people taking to the streets. With governments and corporations slow to tackle massive environmental problems, people have begun to assert themselves. Victories were seen on four continents: in Bolivia a draconian response to protestors embarrassed the government, causing them to drop plans to build a road through Tipnis, an indigenous Amazonian reserve; in Myanmar, a nation not known for bowing to public demands, large protests pushed the government to cancel a massive Chinese hydroelectric project; in Borneo a three-year struggle to stop the construction of a coal plant on the coast of the Coral Triangle ended in victory for activists; in Britain plans to privatize forests created such a public outcry that the government not only pulled back but also apologized; and in the U.S. civil disobedience and massive marches pressured the Obama Administration to delay a decision on the controversial Keystone XL pipeline, which would bring tar sands from Canada to a global market.


Thousands protest giant gold mine in Peru's mountains

(11/29/2011) Fearing water contamination and pollution, over ten thousand people in Cajamarca, Peru are taking part in protests against mining plans by US-company Newmont Mining Corporation. In its sixth day, the growing protests have caused flights in and out of Cajamarca to be cancelled. According to Reuters, police also clashed with protestors today, injuring two dozen.


Brazilian dam-builder quits Peru project after indigenous protest

(11/23/2011) A large Brazilian construction company has pulled out of a Peruvian dam project citing opposition from indigenous communities, reports International Rivers.


Obama Administration bows to pressure, delays tar sands pipeline

(11/10/2011) In what can only be described as a major victory for green activists, the Obama Administration has announced it will delay a decision on TransCanada's controversial Keystone XL pipeline for 12-18 months. Notably, putting the decision off until after the last election. The delay comes less than a week after about 12,000 people encircled the White House in opposition to the Keystone XL pipeline, which they argue threatens one of the most important water supplies in America's heartland and will worsen climate change.


12,000 surround White House to protest tar sands pipeline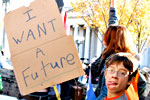 (11/07/2011) One year to the day before the 2012 US election, up to 12,000 activists encircled the White House to protest the Keystone XL pipeline, a proposed 1,700 mile pipeline that would carry oil from Canada's infamous tar sands to the US and other foreign markets. Critics of the TransCanada pipeline have warned of potential spills in America's heartland as well as the climate impacts of allowing more tar sands oil, which has a higher carbon footprint than conventional sources, into the US and other markets. The issue has galvanized climate and environmental activists in the US with the massive rally on Sunday preceded by civil disobedience actions in late summer that lead to the arrests of 1,253 people.


Bolivian road project through Amazon reserve canceled

(10/23/2011) Following a violent crackdown on protestors which deeply embarrassed the Bolivian government, president Evo Morales has thrown-out plans to build a road through an indigenous reserve, reports the BBC. Protestors marched 310 miles (498 kilometers) from the Amazon to La Paz to show their opposition to the road, saying that the project would destroy vast areas of biodiverse rainforest and open up their land to illegal settlers.


Tar sands pipeline 'another dirty needle feeding America's fossil fuel addiction'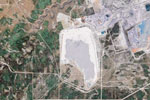 (10/11/2011) Climate and environmental activism in the US received a shot of enthusiasm this summer when it focused unwaveringly on the Keystone XL Pipeline. During a two week protest in front of the White House, 1,253 activists—from young students to elder scientists, from religious leaders to indigenous people—embraced civil disobedience for their cause and got themselves arrested. Jamie Henn, spokesperson with Tar Sands Action, which organized the protests, and co-founder of climate organization 350.org, told mongabay.com that,"the reason the Keystone XL pipeline has emerged as such a key fight is because it is on a specific time horizon, the Administration says it will issue a decision by the end of this year, and the decision whether or not to grant the permit rests solely on President Obama's desk. This is a clear test for the President."


Keystone pipeline company hand-picked US government's environmental assessor

(10/10/2011) A little over a month after 1,252 people were arrested in two weeks of civil action against the Keystone XL Pipeline, The New York Times has revealed that the Obama administration allowed a consulting firm with financial ties to the pipeline to conduct the project's Environmental Impact Assessment (EIA). While it is not uncommon for government departments to 'outsource' EIAs, legal experts quoted in the piece expressed surprise that the State Department would select a firm so close to the company proposing the project.


Tea Party rallies in favor of Gibson Guitar, ignores reasons instrument-maker is under investigation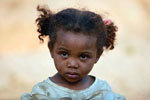 (10/10/2011) This weekend around 500 people showed up for a rally and concert in Nashville, Tennessee. The rally was in support of Gibson Guitars, a US-company currently under investigation for allegedly importing illegally logged wood into the country, an action that breaks a recent bipartisan amendment to the Lacey Act. While the Tea Party-affiliated groups that held the rally were expressing frustration with perceived over-regulation by the federal government, the issue at stake—a global effort to help stem illegal logging—was actually overlooked by the organizers.


Public opposition pushes Myanmar to suspend giant Chinese dam

(10/04/2011) Large-scale opposition has pushed the Myanmar government to suspend construction of a massive Chinese dam. Being built on the confluence of the Mayhka amd Malihka rivers at the head of Irrawaddy River, the Myitsone Dam would have created a reservoir the size of Singapore and has already pushed 12,000 people off their land. China Power Investment Corporation, which is building the dam, has fired back at the Myanmar government saying their decision will lead to 'a series of legal issue'.


Over 100 arrested as tar sands civil disobedience spreads to Canada

(09/27/2011) After two weeks of sustained protesting at the US White House against the Keystone XL pipeline, with 1,252 people arrested, civil disobedience has now spread to Canada, home of the tar sands. Yesterday, around 500 people protested in Ottawa against Canada's controversial tar sands; 117 were arrested as they purposefully crossed a barrier separating them from the House of Commons in an act of civil disobedience.


Following violent crackdown against protestors, Bolivia puts Amazon road project on ice

(09/27/2011) After a police crackdown against indigenous activists, Bolivian President Evo Morales has suspended a large highway project through the Amazon rainforest. The police reaction—which included tear gas, rounding up protestors en masse, and allegations of violence—resulted in several officials stepping down in protest of the government's handling. Some indigenous people marched 310 miles (498 kilometers) from the Amazon to La Paz to show solidarity against the road, saying they had not been consulted and the project would destroy vast areas of biodiverse rainforest.


Activists worldwide push for leaving the fossil fuel age behind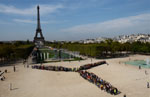 (09/25/2011) On six continents, in over 75 percent of the world's countries, people came out en masse yesterday to attend over 2,000 events to demonstrate the power of renewable energy to combat global climate change. As apart of the 'Moving Planet' campaign organized by 350.org, activists created a giant human-windmill in Paris, gave out bike lessons in Buenos Aires, practiced evacuation measure in the Pacific island of Tuvalu imperiled by rising sea levels, and marched in Cape Town for a strong agreement at the next UN climate meeting hosted in Durban, South Africa.


Climate test for Obama: 1,252 people arrested over notorious oil pipeline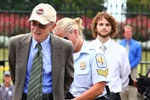 (09/06/2011) Two weeks of climate disobedience at the White House ended over the weekend with 1,252 people arrested in total. Activists were protesting the controversial Keystone XL pipeline in an effort to pressure US President Barack Obama to turn down the project. If built the pipeline would bring oil from Alberta's tar sands through six US states down to Texas refineries. While protestors fear pollution from potential spills, especially in the Ogallala Aquifer which supplies water to millions, the major fight behind the pipeline is climate change: Canada's tar sands emit significantly more carbon than conventional sources of oil.


Featured video: debating the tar sands pipeline as arrests mount

(08/30/2011) As arrests over a two week long civil action against the Keystone Pipeline XL rise to nearly 600 people, Bill McKibben, head of 350.org, debated Robert Bryce, Manhattan Institute for Policy Research, on the issue on PBS.


Over 100 protestors arrested as civil action begins against tar sands pipeline to US

(08/22/2011) In the first two days of a planned two week sit-in at the White House in Washington DC, over 100 activists against the Keystone XL pipeline have been arrested, reports Reuters. If approved by the Obama Administration, the 1,700 mile pipeline would bring around 700,000 barrels of oil daily from Canada's notorious tar sands to oil refineries in Texas.


Indigenous protestors embark on 300-mile walk to protest Amazon road in Bolivia

(08/21/2011) Indigenous protesters are targeting a new road in the Bolivian Amazon, reports the BBC. The 190-mile highway under construction in the Bolivian Amazon will pass through the Isiboro-Secure Indigenous Territory and National Park (Tipnis), a 4,600-square mile (11,900 square kilometers) preserve which boasts exceptional levels of rainforest biodiversity, including endangered blue macaws and fresh-water dolphins. Indigenous peoples who live in Tipnis are participating in a month-long protest march against the road, which they claim violates their right to self-governance.


Arctic on the line: oil industry versus Greenpeace at the top of the world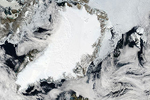 (06/06/2011) At the top of the world sits a lone region of shifting sea ice, bare islands, and strange creatures. For most of human history the Arctic remained inaccessible to all but the hardiest of peoples, keeping it relatively pristine and untouched. But today, the Arctic is arguably changing faster than anywhere else on Earth due to global climate change. Greenhouse gases from society have heated up parts of the Arctic over the past half-century by 4-5 degrees Fahrenheit, leading to a staggering decline in the Arctic sea ice. The large-scale changes suffered by the Arctic have created a new debate over conservation and exploitation, a debate currently represented by the protests of Greenpeace against oil company Cairn Energy, both of whom have been interviewed by mongabay.com (see below).


Photos: Cambodians rally as 'Avatars' to save one of the region's last great rainforests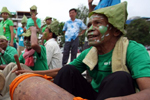 (05/31/2011) Two hundred Cambodians rallied in Phnom Penh last week to protest the widespread destruction of one of Southeast Asia's last intact lowland rainforests, known as Prey Lang. In an effort to gain wider media attention, protestors donned dress and make-up inspired by the James Cameron film, Avatar, which depicts the destruction of a forest and its inhabitants on an alien world. The idea worked as the rally received international attention from Reuters, CNN (i-report), MSNBC, and NPR, among other media outlets.


Violent protests follow approval of massive dam project in Patagonia

(05/16/2011) The wild rivers of Patagonia may soon never be the same. Last week, Chile's Aysén Environmental Review Commission approved the environmental assessment of a five dam proposal on two rivers. The approval, however, is marred in controversy and has set off protests in many cities, including Santiago. Critics say the series of dams will destroy a largely untouched region of Patagonia.