News articles on protected areas

---
Mongabay.com news articles on protected areas in blog format. Updated regularly.





Island nation announces Ukraine-sized sanctuary for whales and dolphins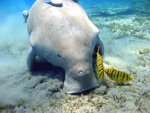 (10/24/2010) Dolphins, whales, and dugongs will be safe from hunting in the waters surrounding the Pacific nation of Palau. At the Convention on Biological Diversity (CBD) in Nagoya, Japan, Palau's Minister of the Environment, Natural Resources and Tourism, Harry Fritz, announced the establishment of a marine mammal sanctuary covering over 230,000 square miles (60,000 square kilometers) of the nation's waters, an area the size of Mongolia.


World needs to protect 32 million square kilometers of ocean in two years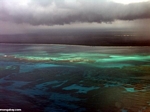 (10/20/2010) According to goals set in 2002 by the Convention on Biological Diversity (CBD) and the World Summit on Sustainable Development, nations must spend the next two years catching-up on creating ocean reserve. Currently, about 1.17 percent of the ocean is under some form of protection, but the 2002 goal was 10 percent by 2012. That means protecting over 32.5 million square kilometers, of the ocean twice the size of Russia. According to a recent report, Global Ocean Protection by the Nature Conservancy, not only is the world failing on its goals to protect a significant portion of the ocean, it's also failing to protect 10 percent of various marine ecosystems.


Colombian marine reserve receives top honors at global biodiversity meeting

(10/20/2010) Coralina, a Colombian government agency that established the Seaflower Marine Protected Area (MPA) with local community involvement, is being heralded today by the Convention on Biological Diversity (CBD) in Nagoya, Japan. Proving that conservation and sustainable economic opportunities can go hand-in-hand, Coralina was instrumental in creating a marine park that protects nearly 200 endangered species while providing sustainable jobs for local people in the Western Caribbean Colombian department of Archipelago of San Andrés, Old Providence and Santa Catalina. Coralina was one of over 1,000 agencies and organizations that are apart of the Countdown 2010 program, which highlights effective action to save species at the CBD.


Satellites show fragmented rainforests significantly drier than intact forest


(10/13/2010) A new study in Biological Conservation has shown that edge forests and forest patches are more vulnerable to burning because they are drier than intact forests. Using eight years of satellite imagery over East Amazonia, the researchers found that desiccation (extreme dryness) penetrated anywhere from 1 to 3 kilometers into forests depending on the level of fragmentation.


Humanity consuming the Earth: by 2030 we'll need two planets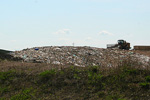 (10/13/2010) Too many people consuming too much is depleting the world's natural resources faster than they are replenished, imperiling not only the world's species but risking the well-being of human societies, according to a new massive study by the World Wildlife Fund (WWF), entitled the Living Planet Report. The report finds that humanity is currently consuming the equivalent of 1.5 planet Earths every year for its activities. This overconsumption has caused biodiversity—in this case, representative populations of vertebrate animals—to fall by 30 percent worldwide since 1970. The situation is more dire in tropical regions where terrestrial species' populations have fallen by 60 percent and freshwater species by 70 percent.


Can 'boutique capitalism' help protect the Amazon?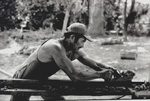 (10/11/2010) Most companies talk green, but few—almost none in fact—actually walk the walk. Sustainable design company, Ecostasy, not only walks the walk, but actually seeks out among the most challenging places to work: the imperiled Brazilian Amazon. Specializing in hand-crafted products by indigenous groups—such as jewelry, pots, and furniture—Ecostasy seeks to balance smart economics, environmental protection, and community development. Make no mistake, however, Ecostasy is not a non-profit, but a rare and refreshing example of a company truly dedicated to changing the world for the better. "In my mind, a virtuous company does not compromise ethical principles for economic interests. For me, being ethical is comprised of conducting oneself with honesty and responsibility to one's constituencies (customers, employees, suppliers), society and the environment," Katherine Ponte, founder of Ecostasy, told mongabay.com in an interview.


Yasuni on film: could a documentary save the world's most biodiverse ecosystem?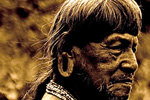 (10/04/2010) How do you save one of the most biologically and culturally diverse places in the world if most people have never heard of it? If you want a big audience—you make a film. This is what wildlife-filmmaker Ryan Killackey is hoping to do with his new movie Yasuni Man. Killackey says the film will show-off the wonders of Yasuni National Park while highlighting the complexity of its biggest threat: the oil industry. "Conceptually, the film resembles a true-life cross between the documentary Crude and the blockbuster Avatar—except it's real and it's happening now," Killackey told mongabay.com.


Fighting poachers, going undercover, saving wildlife: all in a day's work for Arief Rubianto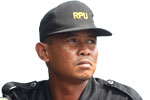 (09/29/2010) Arief Rubianto, the head of an anti-poaching squad on the Indonesian island of Sumatra best describes his daily life in this way: "like mission impossible". Don't believe me? Rubianto has fought with illegal loggers, exchanged gunfire with poachers, survived four days without food in the jungle, and even gone undercover—posing as a buyer of illegal wildlife products—to infiltrate a poaching operation. While many conservationists work from offices—sometimes thousands of miles away from the area they are striving to protect—Rubianto works on the ground (in the jungle, in flood rains, on rock faces, on unpredictable seas, and at all hours of the day), often risking his own life to save the incredibly unique and highly imperiled wildlife of Sumatra.


Ugandan forest being stripped for fuel wood

(09/27/2010) A new study in the open access journal of Tropical Conservation Science finds that the Kasagala forest reserve in central Uganda is losing important tree species and suffering from low diversity of species. Researchers believe that forest degradation for charcoal and firewood has put heavy pressure on this ecosystem.


Threatened on all sides: how to save the Serengeti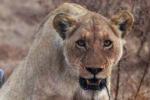 (09/27/2010) Tanzania's plan to build a road through the Serengeti has raised the hackles of environmentalists, conservationists, tourists, and wildlife-lovers worldwide, yet the proposed road is only the most recent in a wide variety of threats to the Serengeti ecosystem. A new study in mongabay.com's open-access journal Tropical Conservation Science looks at the wide variety of issues facing the Serengeti and how to save one of the world's most beloved landscapes and wildlife communities.


Tigers successfully reintroduced in Indian park

(09/27/2010) Poachers killed off the last Bengal tiger in India's Sariska Tiger Reserve in 2004. Four years later, officials transferred three tigers from Ranthambhore National Park to Sariska in an attempt to repopulate the park with the world's biggest feline. A new study in mongabay.com's open-access journal Tropical Conservation Science evaluates the reintroduction by tracking radio-collared tigers and studying their scat.


Financial crisis pummels wildlife and people in the Congo rainforest

(09/27/2010) Spreading over three central African nations—Cameroon, Central African Republic, and Republic of Congo—the Sangha tri-national landscape is home to a variety of actors: over 150,000 Bantu people and nearly 20,000 pygmies; endangered species including forest elephants and gorillas; and, not least, the Congo rainforest ecosystem itself, which here remains largely intact. Given its interplay of species-richness, primary rainforest, and people—many of whom are among the poorest in the world—the landscape became internationally important in 2002 when under the Congo Basin Forest Partnership (CBFP) conservation groups and development agencies agreed to work together to preserve the ecosystems while providing development in the region.


Into the Congo: saving bonobos means aiding left-behind communities, an interview with Gay Reinartz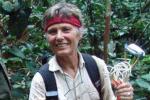 (09/23/2010) Unlike every other of the world's great apes—the gorilla, chimpanzee, and orangutan—saving the bonobo means focusing conservation efforts on a single nation, the Democratic Republic of the Congo. While such a fact would seem to simplify conservation, according to the director of the Bonobo and Congo Biodiversity Initiative (BCBI), Gay Reinartz, it in fact complicates it: after decades of one of world's brutal civil wars, the DRC remains among the world's most left-behind nations. Widespread poverty, violence, politically instability, corruption, and lack of basic infrastructure have left the Congolese people in desperate straits.


Free entrance to national parks this Saturday

(09/23/2010) This Saturday, Sept 25, the National Park Service is offering free access to 392 national parks to commemorate National Public Lands Day, reports the America's Great Outdoors Campaign, a community-based conservation awareness effort.


How the overlooked peccary engineers the Amazon, an interview with Harald Beck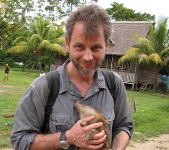 (09/20/2010) When people think of the Amazon rainforest, they likely think of roaring jaguars, jumping monkeys, marching ants, and squeezing anacondas. The humble peccary would hardly be among the first animals to cross their mind, if they even know such pig-like animals exists! Yet new research on the peccary is proving just how vital these species are to the world's greatest rainforest. As seed dispersers and seed destroyers, engineers of freshwater habitats and forest gaps, peccaries play an immense, long overlooked, role in the rainforest. "Peccaries have the highest density and biomass of any Neotropical mammal species. Obviously these fellows have quite an appetite for almost anything, but primarily they consume fruits and seeds. Their specialized jaws allow them to crush very hard seeds. The cracking sounds can be heard through the thick vegetation long before we could see them. As peccary herds bulldoze through the leaf litter in search for insects, frogs, seeds, and fruits, they destroy (i.e. snap and trample) many seedlings and saplings, sometimes leaving only the bare ground behind," Harald Beck, assistant professor at Towson University in Maryland, told mongabay.com in an interview.


As a tiny island nation makes a big sacrifice, will the rest of the world follow suit?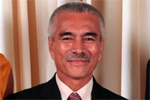 (09/15/2010) Kiribati, a small nation consisting of 33 Pacific island atolls, is forecast to be among the first countries swamped by rising sea levels. Nevertheless, the country recently made an astounding commitment: it closed over 150,000 square miles of its territory to fishing, an activity that accounts for nearly half the government's tax revenue. What moved the tiny country to take this monumental action? President Anote Tong, says Kiribati is sending a message to the world: 'We need to make sacrifices to provide a future for our children and grandchildren.'


Could camera traps save wildlife worldwide?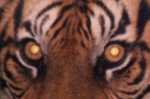 (08/31/2010) It's safe to say that the humble camera trap has revolutionized wildlife conservation. This simple contraption—an automated digital camera that takes a flash photo whenever an animal triggers an infrared sensor—has allowed scientists to collect photographic evidence of rarely seen, and often globally endangered species, with little expense and relative ease—at least compared to tromping through tropical forests and swamps looking for endangered rhino scat . Now researchers with the Wildlife Conservation Society (WCS) and the Zoological Society of London (ZSL) are taking the utility of the camera trap one step further: a study in Animal Conservation uses a novel methodology, entitled the Wildlife Picture Index (WPI), to analyze population trends of 26 species in Bukit Barisan Selatan National Park on the Indonesian island of Sumatra. While the study found a bleak decline in species, it shows the potential of camera traps for moving conservation forward since it marks the first time researchers have used camera traps to analyze long-term population trends of multiple species.


Coral reef survival depends on the super small, an interview with Forest Rohwer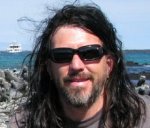 (08/30/2010) If you take a teaspoon and dip it into the ocean what will you have? Some drops of lifeless water? Only a few decades ago this is what scientists would have said, however, the development of increasingly powerful microscopes have shown us a world long unknown, which has vital importance for the survival of one of the world's most threatened and most treasured ecosystems: coral reefs. A single milliliter of water is now known to contain at least a million living microbes, i.e. organisms too small to see without a microscope. After discovering their super-abundant presence, researchers are now beginning to uncover how these incredibly tiny life-forms shape the fate of the world's coral reefs.


Lion populations plummet in Uganda's parks

(08/19/2010) Lion populations across Uganda's park system have declined 40 percent in less than a decade, according to the Wildlife Conservation Society (WCS).


Satellites show mangrove forest loss even worse than estimated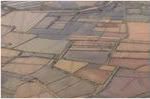 (08/19/2010) New satellite data shows that human actions are wiping out mangrove forests even faster than previous bleak estimates. Conducted by the US Geological Survey and NASA, the researchers found that mangroves comprise 12.3 percent less area than previously estimated. In total, satellites reveal that mangrove forests cover approximately 53,290 square miles (137,760 square kilometers). "Our assessment shows, for the first time, the exact extent and distribution of mangrove forests of the world at 30 meters spatial resolution, the highest resolution ever," said Dr Chandra Giri from USGS.


146 dams threaten Amazon basin

(08/19/2010) Although developers and government often tout dams as environmentally-friendly energy sources, this is not always the case. Dams impact river flows, changing ecosystems indefinitely; they may flood large areas forcing people and wildlife to move; and in the tropics they can also become massive source of greenhouse gases due to emissions of methane. Despite these concerns, the Amazon basin—the world's largest tropical rainforest—is being seen as prime development for hydropower projects. Currently five nations—Brazil, Bolivia, Colombia, Ecuador, and Peru—are planning over 146 big dams in the Amazon Basin. Some of these dams would flood pristine rainforests, others threaten indigenous people, and all would change the Amazonian ecosystem. Now a new website, Dams in Amazonia, outlines the sites and impacts of these dams with an interactive map.


Beyond bizarre: strange hairy antelope photographed in Kenya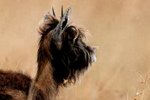 (08/19/2010) Is it a hairy goat roaming the plains? An antelope with some genetic mix-up? At this point no one knows. This strange creature was photographed in Kenya's Masai Mara National Reserve. Apart of the Serengeti plains, the Masai Mara covers 1,500 square kilometers and is home to a wide-range of iconic African savannah species, from elephants to lions and giraffes to hippos.The photos were first published on conservation organization WildlifeDirect's website.


Researchers classify Rothschild's giraffe as endangered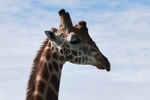 (08/15/2010) With less than 670 Rothschild's giraffes surviving in the wild, the International Union for the Conservation of Nature's (IUCN) Red List has listed the subspecies as 'Endangered'. Surviving in Kenya and Uganda, Rothschild's giraffe (Giraffa camelopardalis rothschildi) is hanging on in small isolated populations usually in protected areas where populations are already at a maximum. "[We] hope this will highlight to the world the critical state its tallest creature is in," giraffe-expert and conservationist, Julian Fennessey said in a statement.


APP refutes Greenpeace charges on deforestation, though audit remains absent

(08/12/2010) Asia Pulp & Paper, which has long been a target of green groups for deforestation and threatening imperiled species, is touting a new audit the pulping company says finds allegations made by environmental NGOs, including Greenpeace and WWF, are "baseless, inaccurate, and without validity". Conducted by the international accounting and auditing firm Mazars, the audit itself has not been released; however Mazars has signed off on the validity of a 24 page document entitled "Getting the Facts Down on Paper".


Hunting threatens the other Amazon: where harpy eagles are common and jaguars easy to spot, an interview with Paul Rosolie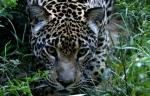 (08/05/2010) If you have been fortunate enough to visit the Amazon or any other great rainforest, you've probably been wowed by the multitude and diversity of life. However, you also likely quickly realized that the deep jungle is not quite what you may have imagined when you were a child: you don't watch as jaguars wrestle with giant anteaters or anacondas circle prey. Instead life in the Amazon is small: insects, birds, frogs. Even biologists will tell you that you can spend years in the Amazon and never see a single jaguar. Yet rainforest guide and modern day explorer Paul Rosolie says there is another Amazon, one so pristine and with such wild abundance that it seems impossible to imagine if not for Rosolie's stories, photos, and soon videos. This is an Amazon where the big animals—jaguars, tapir, anaconda, giant anteaters, and harpy eagles—are not only abundant but visible. Free from human impact and overhunting, these remote places—off the beaten path of tourists—are growing ever smaller and, according to Rosolie, are in danger of disappearing forever.


Myanmar creates world's largest tiger reserve, aiding many endangered Southeast Asian species

(08/04/2010) Myanmar has announced that Hukaung Valley Tiger Reserve will be nearly tripled in size, making the protected area the largest tiger reserve in the world. Spanning 17,477 square kilometers (6,748 square miles), the newly expanded park is approximately the size of Kuwait and larger than the US state of Connecticut.


Camp merges technology and conservation for local students

(08/03/2010) From July 23-25, Taiwanese undergraduates held a camp in Bukit Lawang, Sumatra, that taught local high school students to use technology as a conservation tool. The Taiwanese volunteers aimed to help local people in this popular rainforest tourism destination to use the Internet to research and promote sustainable tourism practices. The high school students, who had no formal training in using the Internet, learned to use email, produce a blog, conduct research, and use GPS devices to create a map of part of the local trail system.


Logging crisis pushes Madagascar's forests on to UNESCO's Danger List


(08/01/2010) UNESCO's World Heritage committee has added Madagascar's unique tropical forests to its Danger List of threatened ecosystems. The move comes following a drawn-out illegal logging crisis that has seen loggers and traders infiltrating the island-nation's national parks for rosewood. Bushmeat hunting of lemurs and other rare species also accompanied the crisis.


Eleven new species discovered in France

(07/29/2010) Usually announcements of new species come from biodiverse rainforests or unexplored marine depths, but researchers have announced the discovery of nearly a dozen new species in one of Earth's most well-trodden place: France. Eleven new species have been discovered in Mercantour National Park in southern France. All the new species are insects, including one beetle, seven new aquatic invertebrate living under creek beds, and three springtails, which are soil-dwelling arthropods.


If Madagascar's biodiversity is to be saved, international community must step up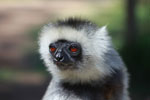 (07/27/2010) The international community's boycott of environmental aid to Madagascar is imperiling the island's unique and endangered wildlife, according to a new report commissioned by the US Agency for International Development's (USAID) Bureau of Africa. International aid to the desperately poor nation slowed to a trickle after a government coup last year, including a halt on environmental funding from the US government. Since then the island has experienced an environmental crisis: illegal loggers and traders began decimating protected areas, and the wildlife trade, including hunting endangered lemurs for bushmeat, took off.


Activist against illegal mining shot dead in India

(07/21/2010) On July 20th two unidentified men rode up to Amit Jethwa on a motorcycyle as he was coming out of his office in Ahmedabad and shot him dead at point blank range. Jethwa had recently filed a petition against illegal logging in the Gir Forest, the last home of the Asiatic lion, a subspecies of the African lion listed as Endangered by the IUCN Red List.


Following public outcry, New Zealand drops plan to mine protected areas

(07/20/2010) The New Zealand government has caved to public pressure, announcing that it is dropping all plans to mine in protected areas. The plan to open 7,000 hectares of protected areas to mining would have threatened a number of rare and endemic species, including two frogs that are prehistoric relics virtually unchanged from amphibian fossils 150 million years old: Archey's frog (Leiopelma archeyi) and Hochstetter's frog (Leiopelma hochstetteri).


Mahogany market in US threatening the lives of uncontacted natives in the Amazon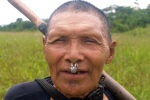 (07/20/2010) Consumers in the US purchasing mahogany furniture may be unwittingly supporting illegal logging in a Peruvian reserve for uncontacted indigenous tribes, imperiling the indigenous peoples' lives. A new report by the Upper Amazon Conservancy (UAC) provides evidence that loggers are illegally felling mahogany trees in the Murunahua Reserve where it is estimated some 200 uncontacted natives live.


Australian mammals in steady decline even in large National Park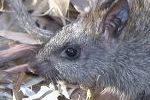 (07/19/2010) Kakadu National Park, one of the Australia's "largest and best-resourced" protected areas, is experiencing a staggering decline in its small mammal population, according to a new study published in Wildlife Research. Spanning nearly 2 million hectares—larger than Fiji—the park lies in tropical northern Australia. 'This decline is catastrophic,' John Woinarski, lead author of the study and expert on Australian mammals, told mongabay.com. 'We know of no comparable case in the world of such rapid and severe decline of a large proportion of native species in a large conservation reserve.'


Large-scale forest destruction in Sumatra undermines Indonesia's deal with Norway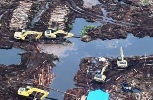 (07/13/2010) While the Indonesian government basks in a recent agreement with Norway to slow deforestation to the tune of a billion US dollars, a new report by Eyes on the Forest shows photographic evidence of largely government sanctioned deforestation that flouts several Indonesia laws. Potentially embarrassing, the report and photos reveal that two companies, Asian Pulp and Paper (APP) and Asia Pacific Resource International (APRIL), have destroyed 5 percent of Riau province's forests since 2009, including deep peatlands, high conservation value forests (HCVF), Critically Endangered Sumatran tiger habitat, and forest within the Giam Siak Kecil- Bukit Batu UNESCO Biosphere Reserve. In total, over 130,000 hectares (an area larger than Hong Kong) of mostly peat forest were destroyed for pulp.


Conservation photography: on shooting and saving the world's largest temperate rainforest, an interview with Amy Gulick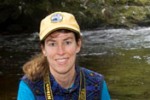 (07/11/2010) Most of the US's large ecosystems are but shadows of their former selves. The old-growth deciduous forests that once covered nearly all of the east and mid-west continental US are gone, reduced to a few fragmented patches that are still being lost. The tall grassy plains that once stretched further than any eye could see have been almost wholly replaced by agriculture and increasing suburbs. Habitats, from deserts to western forests, are largely carved by roads and under heavy impact from resource exploitation to invasive species. Coastal marine systems, once super abundant, have partially collapsed in many places due to overfishing, as well as pollution and development. Despite this, there are still places in the US where the 'wild' in wilderness remains largely true, and one of those is the Tongass temperate rainforest of Southeast Alaska.


Road through the Serengeti will eventually 'kill the migration'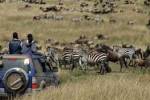 (07/08/2010) Tourists, conservationists, individuals, and tour companies have launched an international outcry against the Tanzanian authorities in response to the announcement of the planned construction of the trans-Serengeti Highway highway. There is even a Facebook group and an online petition with 5,038 signatures. But the government has responded by saying that the plans are still on course.


Spotted uncontacted native flees, leaving dinner and dish behind

(07/07/2010) The man had set up camp and was preparing to cook live turtles for a meal when he was seen by people he did not know. He hid behind a tree and then fled from the camp into the forest, abandoning his uncooked turtles and a clay pot behind.


Violence a part of the illegal timber trade, says kidnapped activist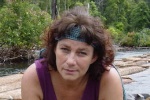 (07/07/2010) The European parliament made a historical move today when it voted overwhelmingly to ban illegal timber from its markets. For activists worldwide the ban on illegal timber in the EU is a reason to celebrate, but for one activist, Faith Doherty of the Environmental Investigation Agency (EIA), the move has special resonance. In early 2000, Doherty and an Indonesian colleague were kidnapped, beaten, and threatened with a gun by illegal loggers in Indonesian Borneo.


Forgotten species: the cryptic Jerdon's courser



(07/06/2010) According to my Oxford English Dictionary, 'cryptic' means: 'secret, mystical; mysterious; obscure in meaning; enigmatic'. This is the perfect adjective for the rare Indian bird, Jerdon's courser (Rhinoptilus bitorquatus). 'It is not so easy to spot as it is a small bird and when you show the torch it crouches and merges with the surroundings. So we need very good trained eyes to look for them,' Dr. P. Jeganathan recently told mongabay.com.


In the midst of marine collapse will we save our last ocean?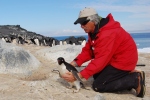 (07/05/2010) Imagine an ocean untouched by oil spills: a sea free of pollution, invasive species, dead zones, and over-exploitation; waters where marine animals exist in natural abundance and play ecological roles undimmed by mankind. Such a place may sound impossible in today's largely depleted oceans, but it exists: only discovered in 1841, the Ross Sea spreads over nearly a million kilometers adjacent to the Antarctic continent. Here killer whales, penguins, sea birds, whales, and giant fish all thrive. However, even with its status as the world's 'last ocean', the Ross Sea has not escaped human impact. Over the last 15 years commercial fisheries have begun to catch one of its most important species in the ecosystem to serve them up on the dinner plates of the wealthy.


Planting figs could save endangered species in Borneo

(06/28/2010) In one of the most remote and undisturbed forests of Borneo, the Maliau Basin in the Malaysian state of Sabah, researchers picked a single fig tree (Ficus caulocarpa) and surveyed the species feeding from it over a 5-day-period. Their findings, published in Tropical Conservation Science, shows that a fig tree over a short period of time feeds a high percentage of endangered species, prompting researchers to recommend replanting figs in disturbed forests as a way to save Borneo's frugivores (fruit-eating species) from extinction.


Saving one of West Africa's last hippo populations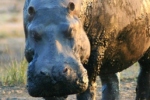 (06/28/2010) A new study in Tropical Conservation Science highlights the need for further conservation actions to save one of West Africa's last hippo populations, located in southern Burkina Faso. Researchers surveyed 41 hippos in the 'Mare aux Hippopotames' Biosphere Reserve of Burkina Faso in 2008, up by six individuals since 2006, but down from a population of 68 in 1985. The hippos (Hippopotamus amphibious) remain threatened by possible conflict with locals and the fact that a number of their ponds are outside the protected area.


Forest loss occurring around Kibale National Park in Uganda

(06/28/2010) A new study in Tropical Conservation Science finds that Kibale National Park in Uganda has retained its tropical forest despite pressures of a dense human population and large-scale clearing activities just beyond the border of the park. Home to twelve primate species, including Chimpanzees, the park is known as a safe-haven for African primates.


Conservation catch-22: do nature reserves attract human settlers?

(06/28/2010) Does the creation of protected areas draw people to settle on their fringes, negatively impacting ecosystems and biodiversity? According to an opinion piece in Tropical Conservation Science the answer to this question is to date unknown.


Interview with a conservation giant from India

(06/27/2010) It is perhaps sacrilegious to squeeze all the achievements of the Wildlife Trust of India Chairman, Dr M K Ranjitsinh in one short profile note. A scion of the former royal family of Wankaner in Saurashtra, Gujarat, he is one of the most distinguished and accomplished wildlifers in India and indeed the world. Named after the famous cricketer, Dr Ranjitsinh has led a peripatetic and multifarious life that has seen him make full use of his multi talented personality.


New plan to save the chimpanzee from extinction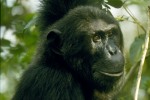 (06/21/2010) Humankind's closest relative, the chimpanzee, is classified as Endangered by the IUCN Red List. Threatened by habitat and forest loss, hunting for bushmeat, trafficking for the illegal pet trade, mining, and disease, the species remains in a precarious position. Yet a new 10-year-plan with East and Central African hopes to ensure the chimpanzee's (Pan troglodytes) survival. The plan, which focuses on one subspecies of four, the eastern chimpanzee (Pan troglodytes schweinfurthii), pushes for the conservation of 16 core areas that would protect 96 percent of the eastern chimpanzee population.


New protected areas established in Brazil's fragmented Atlantic Forest

(06/17/2010) Brazil has designated an additional 65,070 hectare (161,000 acres) of land to be protected in the Mata Atlantica, or Atlantic Forest. The land is split between four new protected areas and an expansion of a national park.


Local voices: frustration growing over Senate plan on Tongass logging

(06/17/2010) Recently local Alaskan communities were leaked a new draft of a plan to log 80,000 acres of the Tongass forest making its way through the US Senate Energy and Natural Resources committee. According to locals who wrote to mongabay.com, the draft reinforced their belief that the selection of which forests to get the axe has nothing to do with community or environmental concerns.


Wildlife-rich river threatened by sand-dredging in Borneo

(06/15/2010) The Kinabatangan River in Malaysian Borneo is home to a fabulous wealth of species, including orangutans, proboscis monkeys, and a sizeable population of the world's smallest elephant, the Borneo pygmy elephant. While local politicians have stated numerous times that the ecology of the river will be protected, locals are reporting a number of legally sanctioned sang dredging operations on the river. Dredging can affect river flows, negatively impact wildlife, and release toxins from the sediments.



Page 1 | Page 2 | Page 3 | Page 4 | Page 5 | Page 6 | Page 7 | Page 8 | Page 9 | Page 10 | Page 11 | Page 12 | Page 13 | Page 14