News articles on protected areas

---
Mongabay.com news articles on protected areas in blog format. Updated regularly.








Snow leopards and other mammals caught on camera trap in Uzbekistan (photos)
(01/16/2014) Scientists knew that snow leopards (Panthera uncia) still survived in the Central Asian country of Uzbekistan, but late last year they captured the first ever photos. Camera traps in the Gissar Nature Reserve took photos of the big cats, along with bear, lynx, ibex, wild boar, and other mammals. The camera trap program was led by biologists Bakhtiyor Aromov and Yelizaveta Protas working with Panthera, WWF's Central Asia Program, and Uzbekistan's Biocontrol Agency.
High-living frogs hurt by remote oil roads in the Amazon
(01/14/2014) Often touted as low-impact, remote oil roads in the Amazon are, in fact, having a large impact on frogs living in flowers in the upper canopy, according to a new paper published in PLOS ONE. In Ecuador's Yasuni National Park, massive bromeliads grow on tall tropical trees high in the canopy and may contain up to four liters of standing water. Lounging inside this micro-pools, researchers find a wide diversity of life, including various species of frogs. However, despite these frogs living as high as 50 meters above the forest floor, a new study finds that proximity to oil roads actually decreases the populations of high-living frogs.
Colombia to protect remote region bordering Venezeula
(01/13/2014) The Colombian government plans to declare a remote area bordering Venezuela a new protected area. Colombian Minister of Environment, Luz Helena Sarmiento, told the El Espectador that President Juan Manuel Santos will declare the Estrella Fluvial de Inirida river area a Ramsar Wetland of International Importance. The designation would give Colombia six Ramsar sites.
Lions face extinction in West Africa: less than 250 survive
(01/08/2014) The lions of West Africa, which may represent a distinct subspecies, are on the precipice of extinction. A sober new study in PLOS ONE reports that less than 250 mature lions survive in the region. Scientists have long known that West Africa's lions were in trouble, but no one expected the situation to be as dire as it was. In fact, in 2012 scientists estimated the population at over 500. But looking at 21 parks, scientists were shocked to find lions persisted in just four with only one population containing more than 50 individuals.
Rainforest news review for 2013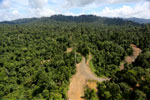 (12/26/2013) 2013 was full of major developments in efforts to understand and protect the world's tropical rainforests. The following is a review of some of the major tropical forest-related news stories for the year. As a review, this post will not cover everything that transpired during 2013 in the world of tropical forests. Please feel free to highlight anything this post missed via the comments section at the bottom. Also please note that this review focuses only on tropical forests.
A bird's eye view of hornbills in northeast India
(12/16/2013) Hornbills are as peculiar, as they are magnificent. Their calls especially, can sound rather strange to the uninitiated - some grunt, some growl, and some cackle maniacally. These queer birds, with their large brightly-colored curved beaks, and a distinctive cavity-nesting habit, are also totem animals for many tribes in India.
Big data shows tropical mammals on the decline
(12/12/2013) The world's largest remote camera trap initiative—monitoring 275 species in 17 protected areas—is getting some big data assistance from Hewlett-Packard (HP). To date, the monitoring program known as the Tropical Ecology Assessment and Monitoring (TEAM) Network has taken over 1.5 million photos of animals in 14 tropical countries, but conservationists have struggled with how to quickly evaluate the flood of data.
Top 10 Environmental Stories of 2013
(12/10/2013) 1. Carbon concentrations hit 400ppm while the IPCC sets global carbon budget: For the first time since our appearance on Earth, carbon concentrations in the atmosphere hit 400 parts per million. The last time concentrations were this high for a sustained period was 4-5 million years ago when temperatures were 10 degrees Celsius higher. Meanwhile, in the slow-moving effort to curb carbon emissions, the Intergovernmental Panel on Climate Change (IPCC) crafted a global carbon budget showing that most of the world's fossil fuel reserves must be left untouched if we are to avoid catastrophic climate change.
Sky islands: exploring East Africa's last frontier
(12/04/2013) The montane rainforests of East Africa are little-known to the global public. The Amazon and Congo loom much larger in our minds, while the savannas of East Africa remain the iconic ecosystems for the region. However these ancient, biodiverse forests—sitting on the tops of mountains rising from the African savanna—are home to some remarkable species, many found only in a single forest. A team of international scientists—Michele Menegon, Fabio Pupin, and Simon Loader—have made it their mission to document the little-known reptiles and amphibians in these so-called sky islands, many of which are highly imperiled.
Asia's most precious wood is soaked in blood
(11/21/2013) Deep in the tropical forests of Southeast Asia grows a rare and beautiful tree whose wood is so highly prized that men will kill to possess it. Wild rosewood, famous since antiquity in China and Japan for its unique, blood-hued luster and intricate grain, was once only used for the finest religious statues and princely ornaments. Now, China's nouveau riche lust for decorative baubles and furniture made of rosewood as a sign of status leading to a massive surge in demand for this precious timber that shows no signs of abating. In just a few short years the price has skyrocketed from just a hundred dollars a cubic meter to over $50,000 today.
Scientists identify 137 protected areas most important for preserving biodiversity
(11/14/2013) Want to save the world's biodiversity from mass extinction? Then make certain to safeguard the 74 sites identified today in a new study in Science. Evaluating 173,000 terrestrial protected areas, scientists pulled out the most important ones for global biodiversity based on the number of threatened mammals, birds, and amphibians found in the parks. In all they identified 137 protected areas (spread over 74 sites as many protected areas were in the same region) in 34 countries as 'irreplaceable.'
Could camera trap videos galvanize the world to protect Yasuni from oil drilling?
(11/07/2013) Even ten years ago it would have been impossible to imagine: clear-as-day footage of a jaguar plodding through the impenetrable Amazon, or a bicolored-spined porcupine balancing on a branch, or a troop of spider monkeys feeding at a clay lick, or a band of little coatis racing one-by-one from the dense foliage. These are things that even researchers who have spent a lifetime in the Amazon may never see. Now anyone can: scientists at the Tiputini Biodiversity Station in Ecuador's Yasuní National Park have recently begun using camera trap videos to take movies of animals few will ever view in their lifetimes. The videos—following years of photo camera trapping—provide an intimate view of a world increasingly threatened by the oil industry.
Map reveals gas company flying over Manu National Park
(10/17/2013) A map in an internal Peruvian government report reveals that gas company Pluspetrol has been flying over the protected Manu National Park (MNP) in the south-eastern Peruvian Amazon where UNESCO says the biodiversity "exceeds that of any other place on earth." The over-flight was done via helicopter on 3 February, 2012 by Pluspetrol personnel together with a team from the National Institute e Development of Andean, Amazonian and Afroperuvian Peoples (INDEPA).
Tapirs, drug-trafficking, and eco-police: practicing conservation amidst chaos in Nicaragua
(10/10/2013) Nicaragua is a nation still suffering from deep poverty, a free-flowing drug trade, and festering war-wounds after decades of internecine fighting. However, like any country that has been largely defined by its conflicts, Nicaragua possesses surprises that overturn conventional wisdom. Not the least of which is that the Central American country is still home to big, stunning species, including jaguars, giant anteaters, pumas, and the nation's heaviest animal, the Baird's tapir (Tapirus bairdii). Still, not surprisingly given the nation's instability, most conservationists have avoided Nicaragua. But tapir-expert Christopher Jordan, who has worked in the country for over four years, says he wouldn't have it any other way.
Over 100 scientists warn Ecuadorian Congress against oil development in Yasuni
(10/03/2013) Over 100 scientists have issued a statement to the Ecuadorian Congress warning that proposed oil development and accompanying roads in Yasuni National Park will degrade its "extraordinary biodiversity." The statement by a group dubbed the Scientists Concerned for Yasuni outlines in detail how the park is not only likely the most biodiverse ecosystems in the western hemisphere, but in the entire world. Despite this, the Ecuadorian government has recently given the go-ahead to plans to drill for oil in Yasuni's Ishpingo-Tambococha-Tiputini (ITT) blocs, one of most remote areas in the Amazon rainforest.
Wildlife in Nilgiris Biosphere Reserve suffers from lack of a transition zone
(10/01/2013) The Nilgiris Biosphere Reserve in southern India acts as a conduit between the biodiversity-rich Western Ghats, a mountain range parallel to the western coast of India and its eastern counterpart, the Eastern Ghats. Established in 1986 by Government of India, the 5,520 square kilometer reserve was recognized by UNESCO in 2000. However a new study in mongabay.com's open-access journal Tropical Conservation Science finds that the lack of a transition zone in the Nilgiris Biosphere Reserve has undercut the aims of this crucial protected area.
Has Brazil turned against its progressive environmental policies?
(09/30/2013) Last year, Brazil rolled back crucial parts of its landmark Forestry Code, potentially opening vast tracts of forest for destruction; it is also moving ahead on a number of Amazon dams, including the infamous Belo Monte, despite international condemnation and conflict with indigenous people. Meanwhile, a new law under consideration proposes allowing large-scale mining in protected areas. Given this a new paper in mongabay.com's open access journal Tropical Conservation Science argues that Brazil has thrown off its once admired mantle of environmental legislation, imperiling hundreds of thousands of species in the most biodiverse country on Earth.
Malaysia clearcutting forest reserves for timber and palm oil
(09/26/2013) In July Bikam Permanent Forest Reserve in Malaysia's Perak state was degazetted, allowing the forest to be clearcut for an oil palm plantation. Only after the forest was lost, did the Forest Research Institute Malaysia (FRIM) announce that it had contained the last stands of keruing paya (Dipterocarpus coriaceus) on the Malay peninsula, a large hardwood tree that's classified as Critically Endangered on the IUCN Red List. The species is now reportedly extinct in Malaysia, although may still be found in Indonesia. However, the degazettement of the 400-hectare Bikam Forest Reserve wasn't an abnormality, according to activists. Since 2009, over 9,000 hectares of Permanent Forest Reserves have been degazetted in northwestern state, wiping out not just trees, but undercutting protected mammals and birds while threatening watersheds.
President's pledge to ban commercial fishing around Pacific island nation slow to materialize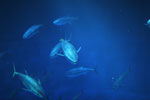 (09/23/2013) In 2010 President Anote Tong of Kiribati made a historic pledge, committing to protect the waters around his island nation in a massive marine protected area. He said the gesture represented Kiribati's contribution to protecting the environment and he urged industrial countries to do the same by cutting their greenhouse gas emissions, which threaten low-lying islands with rising sea levels. The commitment raised Tong's profile, winning him international accolades, and boosted the tiny country's standing in the fight against climate change. But since 2010 questions have begun to emerge about the extent of Tong's commitment.
Lions rising: community conservation making a difference for Africa's kings in Mozambique
(09/17/2013) Everyone knows that tigers, pandas, and blue whales are threatened with extinction—but lions!? Researchers were shocked to recently discover that lion populations have fallen precipitously: down to around 30,000 animals across the African continent. While 30,000 may sound like a lot, this is a nearly 70 percent decline since 1960. In addition, lion populations are increasingly fragmented with a number of populations having vanished altogether. However, there is hope: one place where lion populations are actually on the rise is Niassa National Reserve in Mozambique. Here, lion populations have risen by around 60 percent in just seven years. In part this is due to the effort of Colleen and Keith Begg.
Credits from first African government-backed REDD+ project go on sale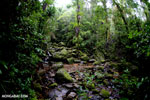 (09/17/2013) Carbon credits generated from protecting thousands of hectares of endangered rainforest in northeastern Madagascar have now been certified for sale, reports the Wildlife Conservation Society (WCS), the project's main organizer. The development represents the first time that credits generated by African government-owned project have been put on the voluntary carbon market.
Mesoamerican Reef needs more local support, says report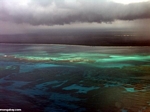 (09/13/2013) From massive hotel development through the agriculture industry, humans are destroying the second largest barrier reef in the world: the Mesoamerican Reef. Although global climate change and its effects on reefs via warming and acidification of coastal waters have made recent headlines, local human activities may destroy certain ecosystems before climate change has a chance to do it. The harmful effects of mining, agriculture, commercial development, and fishing in coastal regions have already damaged more than two-thirds of reefs across the Caribbean, in addition to worsening the negative effects of climate change.
Protecting predators in the wildest landscape you've never heard of
(09/10/2013) The Serengeti, the Congo, the Okavango Delta: many of Africa's great wildernesses are household names, however on a continent that never fails to surprise remain vast wild lands practically unknown to the global public. One of these is the Ruaha landscape: covering 51,800 square kilometers (20,000 square miles) of southern Tanzania's woodlands and savannah, Ruaha contains the largest population of elephants in East Africa, over 500 bird species, and a wealth of iconic top predators, including cheetah, hyena, wild dogs, leopard, and—the jewel in its crown—10 percent of the world's lions. But that's not all, one of Africa's least-known and secretive tribal groups, the Barabaig, also calls Ruaha home.
Loose laws threaten Australia's wildlife
(09/09/2013) Kookaburras, koalas and kangaroos—Australia is well known for its charismatic animals and vast, seemingly untamable, wild spaces. But throughout the country, the national parks and reserves that protect these unique animals and ecosystems have come under increasing threat. New rules and relaxed regulations, which bolster immediate economic growth, are putting pressure on Australia's already-threatened biodiversity.
A year after devastating attack, security returns to the Okapi Wildlife Reserve (photos)
(09/09/2013) On June 24th of last year, MaiMai Simba rebels, led by an elephant poacher known as Morgan, launched a devastating attack on the headquarters of the Okapi Wildlife Reserve in Epulu, Democratic Republic of Congo (DRC). The attack, which was reportedly in response to a crack down on poaching and illegal mining in the park, left buildings burned, equipment destroyed, and six people dead including two rangers. The militia also left with 28 women hostages, many of them minors. As if to add insult to injury, the militia didn't leave until they shot dead all 14 captive okapis at the headquarters, which were used as wildlife ambassadors for the local community.
Scientists outline how to save nearly 70 percent of the world's plant species

(09/05/2013) In 2010 the Convention on Biological Diversity (CBD) pledged to set aside 17 percent of the world's land as protected areas in addition to protecting 60 percent of the world's plant species—through the Global Strategy for Plant Conservation (GSPC)—by 2020. Now a new study in Science finds that the world can achieve both ambitious goals at the same time—if only we protect the right places. Looking at data on over 100,000 flower plants, scientists determined that protecting 17 percent of the world's land (focusing on priority plant areas) would conserve 67 percent of the world's plants.
Indonesia should convert logging concessions to protected areas to stop deforestation for plantations, argues study
(09/05/2013) Reclassifying logging concessions as permanent forest estates and thereby barring them from conversion to industrial plantations would be an effective strategy for helping conserve Indonesia's fast-dwindling forests, argues a new study published in PLoS ONE. The study analyzed forest loss in areas zoned for different uses in Indonesian Borneo. It found that deforestation rates in timber concessions and protected areas were 'not significantly different' provided logging concessions were not reclassified as industrial plantation concessions.
Yasuni could still be spared oil drilling
(08/26/2013) When Ecuadorean President, Rafael Correa, announced on August 15th that he was abandoning an innovative program to spare three blocs of Yasuni National Park from oil drilling, it seemed like the world had tossed away its most biodiverse ecosystem. However, environmental groups and activists quickly responded that there may be another way to keep oil companies out of Yasuni's Ishpingo-Tambococha-Tiputini (ITT) blocs: a national referendum.
Iraq gets its first national park: just call it Eden

(08/19/2013) Late last month, the Iraqi Council of Ministers approved the nation's first national park: the Mesopotamian marshes, which some scholars believe were the site of the historical Garden of Eden. The establishment of the park is a major milestone for a nation still plagued by violence with the park itself linked to the ravages of the Saddam Hussein regime.
Little NGO takes on goliath task: conserving the vanishing ecosystems of Paraguay
(08/12/2013) Landlocked in the navel of South America, the forests, wetlands and savannahs of Paraguay boast rich biodiversity and endemic species, yet the unique landscapes of Paraguay also face increasing threats, primarily from agricultural expansion. Controlled burns and clear cutting have become common practice as wildlands are converted for soy and cattle production. In some areas this land conversion is rapid: the Paraguayan Chaco, for instance, is being lost at a rate of 10% per year. One organization is working to reverse this trend. Para La Tierra (PLT) is a small NGO dedicated to the conservation of threatened habitats in Paraguay. Located on the Reserva Natural Laguna Blanca, in-between two of South America's most threatened habitats: the Atlantic Forest and the vast topical savannah known as the cerrado, PLT is in a unique position to champion conservation.
Featured video: Sumatra's last elephants versus palm oil

(08/05/2013) A new video by The Ecologist documents the illegal destruction of the Leuser protected area in Sumatra for palm oil production, a vegetable oil which has become ubiquitous in many mass-produced foods and cosmetics. The destruction of the forest has pushed elephants and people together, leading to inevitable conflict with casualties on both sides. Elephants are increasingly viewed as agricultural pests for crop-raiding while locals—some of them squatting in protected land—lack the means and resources to keep elephants at bay. Meanwhile, palm oil plantations often see elephants as a threat to the palms.
Dominican Republic sends bulldozers to destroy wildlife reserve, home to endangered species
(07/23/2013) Last Wednesday, bulldozers entered the Loma Charco Azul Biological Reserve (LCABR) in the Dominican Republic and began clearing vegetation for agricultural development. The move stunned local conservationists who had not been notified ahead of time of the project. Although Charco Azul Biological Reserve is home to a wealth of threatened species—including the world's largest population of the Critically Endangered Ricordi's iguana (Cyclura ricordi)—the destruction of the reserve was signed off by the Dominican Republic's Minister of the Environment, Bautista Rojas Gómez.
80% of rainforests in Malaysian Borneo logged
(07/17/2013) 80 percent of the rainforests in Malaysian Borneo have been heavily impacted by logging, finds a comprehensive study that offers the first assessment of the spread of industrial logging and logging roads across areas that were considered some of Earth's wildest lands less than 30 years ago. The research, conducted by a team of scientists from the University of Tasmania, University of Papua New Guinea, and the Carnegie Institution for Science, is based on analysis of satellite data using Carnegie Landsat Analysis System-lite (CLASlite), a freely available platform for measuring deforestation and forest degradation. It estimated the state of the region's forests as of 2009.
Plan to preserve the world's 'last ocean' killed by Russia

(07/16/2013) As the most pristine marine ecosystem on the planet, Antarctica's Ross Sea has become dubbed the world's "last ocean." Home to an abundance of penguins, whales, orcas, seals, and massive fish, the Ross Sea has so far largely avoided the degradation that has impacted much of the world's other marine waters. However, a landmark proposal to protect the Ross Sea, as well as the coastline of East Antarctica, has failed today due to opposition by Russia.
Scientists: lions need funding not fences
(07/15/2013) Fences are not the answer to the decline in Africa's lions, according to a new paper in Ecology Letters. The new research directly counters an earlier controversial study that argued keeping lions fenced-in would be cheaper and more effective in saving the big cats. African lion (Panthera leo) populations across the continent have fallen dramatically: it's estimated that the current population is around 15,000-35,000 lions, down from 100,000 just 50 years ago. The animal kings are suffering from booming human populations, habitat loss and fragmentation, prey decline, trophy hunting, and human-lion conflict.
Biodiversity conservation funding can be better targeted, scientists find
(07/04/2013) Researchers identified the most underfunded countries globally for nature conservation in a study published in the Proceedings of the National Academy of Sciences (PNAS) this week. The 40 most severely underfunded countries contain a third of the world's threatened mammals. The study provides an opportunity for a 'rapid global triage' in conservation: better coordination between donors and a very modest increase in international assistance can limit immediate biodiversity losses at relatively little cost.
Conservationists urge Costa Rica to maintain environmental leadership
(06/30/2013) A body representing hundreds of biologists and conservation scientists has urged the government of Costa Rica not to jeopardize its reputation as an environmental leader by allowing carve-outs from protected areas for industrial development. In a declaration issued Thursday at the conclusion its 50th annual meeting, the Association for Tropical Biology and Conservation (ATBC), applauded Costa Rica's pathbreaking efforts to integrate environmental protection into its national development strategy. But the group warned that proposed projects that would require de-gazetting of national parks for energy projects could undermine Costa Rica's green credentials.
Cause of haze? Up to 87% of recent deforestation in fire zone due to palm oil, timber
(06/26/2013) New analysis of land cover in Riau Province reveals the outsized role industrial plantations play in driving deforestation and associated haze. The analysis, conducted by Eyes on the Forest, finds that up to 56% of deforestation in Riau between 2007 and 2012 can be linked to timber plantations for pulp and paper production. The figure for oil palm plantations may be as high as 31%.
New maps highlight global conservation priorities
(06/25/2013) What region of the world has the most imperiled mammals? Where are the most bird species found? And where are new amphibians being discovered? Indonesia and Malaysia is the answer to the first question; the Amazon, the second; and the Andes, the third. A new study in the Proceedings of the National Academy of Sciences (PNAS) has used global data on 21,000 mammals, birds, and amphibians to create magnificent maps that highlight missing priorities for conservation.
Decades-long fight leads to old-growth forest protection in Tasmania
(06/25/2013) Almost 200,000 hectares of Tasmania's old growth forest have been world heritage listed, bringing hope that a three-decade fight between environmentalists, politicians and loggers is over. The World Heritage Committee has extended the heritage listed boundary of the Tasmanian Wilderness World Heritage Area by more than 170,000 hectares after accepting a proposal from the Australian government which will give the areas the highest level of environmental protection in the world.
Over 30 tons of explosives to be detonated in Manu National Park buffer zone

(06/24/2013) A consortium of gas companies headed by Pluspetrol and including Hunt Oil plans on detonating approximately 38 tons of explosives in the south-east Peruvian Amazon in one of the most biodiverse regions in the world. The detonations are part of 2D and 3D seismic tests planned by Pluspetrol in its search for new gas deposits in the Camisea region—plans that are currently pending approval by Peru's Ministry of Energy and Mines (MEM).
60 big cats killed in Brazilian parks in last two years
(06/24/2013) At least 60 big cats have been killed within national protected areas in Brazil during the past two years according to a recent survey published in mongabay.com's open access journal Tropical Conservation Science. The report, which focuses on jaguar (Panthera onca) and puma (Puma concolor) populations, within Brazilian protected areas shows that reserve management and use restrictions impact the level of big cat hunting.
Local people provide wildlife and forest data in park plagued by conflict
(06/24/2013) There are often many obstacles for scientists when gauging wildlife decline and forest loss, and one of the most difficult is civil conflict, like the situation in the Similipal Tiger Reserve in India. But a new study in mongabay.com's open access journal Tropical Conservation Science (TCS) finds that local communities may be used to gauge forest loss and wildlife decline for baseline data when conflicts or other obstacle prevent long-term research and monitoring.
Solving 'wicked problems': ten principles for improved environmental management
(06/23/2013) As agriculture continues to expand at the expense of forests in the tropics, humanity struggles to meet environmental protection goals. Despite global efforts towards sustainable agriculture and some progress towards the gazetting of protected areas, there are as yet no general and effective solutions for meeting both conservation goals and food needs, and thus the loss and degradation of natural habitats continues. The Food and Agricultural Organization (FAO) has estimated a 70% increase in food production will be needed by 2050 to feed a population that will exceed 9 billion. How can such food production be met in ways that conserve the environment while also alleviating poverty?




Page 1 | Page 2 | Page 3 | Page 4 | Page 5 | Page 6 | Page 7 | Page 8 | Page 9 | Page 10 | Page 11 | Page 12 | Page 13 | Page 14 | Page 15 | Page 16 | Page 17 | Page 18