News articles on protected areas

---
Mongabay.com news articles on protected areas in blog format. Updated regularly.






Big reserve expansion gives tigers a boost in India
(06/29/2015) A hundred years ago, there were thirteen times as many tigers in the world as there are today, ranging from Turkey across the Eurasian continent to the eastern coast of Russia. The 13 countries that contain the world's last tigers today - a mere, 2,500 mature individuals - are challenged with increasing protected tiger habitat to prevent crowding and inbreeding, while facing extreme funding and space constraints. One state in India, however, has found a cost-effective way to give tigers more room.
New reserve in Peru will protect nearly a million acres of pristine forest
(06/26/2015) A tract of Peruvian rainforest bigger than California's Yosemite National Park is officially more protected, with formal declaration of the Maijuna-Kichwa Regional Conservation Area (RCA) made last week in Lima. Those involved with the reserve's formation hope it will safeguard the area's biodiversity as well as the ancestral homeland and way of life of local indigenous communities.
Video: camera traps highlight wildlife diversity of 'forgotten' park

(06/25/2015) Things appeared to be on the upswing in Cambodia's vast Virachey National Park in the early 2000s. Conservation groups were surveying the area and the World Bank had committed $5 million in funds. But then the Cambodia government handed out a mining exploration permit covering 90 percent of the park.
Status change to come for Indonesia's partial logging moratorium?
(06/25/2015) Indonesia's Environment and Forestry Ministry might upgrade the partial logging moratorium from a presidential instruction to a government regulation, or PP, later this year, a ministry official said this week. The change would take place after the ministry completes its semiannual revision of the moratorium map for the ninth time in November, according to The Jakarta Post.
Bengkulu governor orders review of mining permits
(06/23/2015) The governor of Indonesia's Bengkulu province reiterated his commitment to bringing mining in the province under control, as environmentalists urge his administration to crack down on rampant illegality in the sector and the threat it poses to protected areas.
Can we save the Sumatran rhino? Indonesia holds out hope
(06/19/2015) 'One percent of the world's population,' veterinarian Zulfi Arsan says as he nods towards Bina, a 714-kilogram, 30-year-old female Sumatran rhinoceros leisurely crunching branches whole. A gentle and easygoing rhino, pink-hued Bina doesn't seem to mind the two-legged hominids snapping pictures and awing at her every move at the Sumatran Rhino Sanctuary.
Rainforest parks cut malaria transmission

(06/16/2015) Strictly protected areas in the Brazilian Amazon are associated with lower rates of malaria transmission than extractive reserves, mining zones, and areas with roads, reports a paper published this week in Proceedings of the National Academy of Sciences. The findings add to a growing body of data suggesting that conservation efforts contribute to human welfare.
New fund helps groups buy land quickly to protect threatened wildlife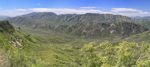 (06/09/2015) When an opportunity to acquire some crucial piece of habitat becomes available, conservationists don't always have the funds at their disposal to outbid other interested parties. Enter the Quick Response Biodiversity Fund, a new initiative whose goal is to rapidly respond to opportunities to purchase land in developing countries as a way to protect critical habitat for endangered and threatened species.
As mangroves disappear at 'an alarming rate,' conservationists urge more protection
(06/04/2015) In 2010, the Jakarta Post reported that, according to a local NGO called People's Coalition for Justice in Fisheries, Indonesia lost 2.2 million hectares of mangroves in less than 30 years. Conservationists hope Sri Lanka's move to protect all its mangroves could help push other South and Southeast Asian mangrove range countries in the same direction.
Sri Lanka becomes first country to completely protect mangroves
(06/04/2015) In a press conference held in May 2015 in the Sri Lankan capital of Colombo, U.S.-based nonprofit Seacology, Sri Lanka-based NGO Sudeesa (formerly known as the Small Fisheries Federation of Sri Lanka) and the government of Sri Lanka announced a joint program that makes Sri Lanka the first country in the world to grant full protection to all its mangrove forests.
Videos reveal rare birds, wild monkeys, and jaguar family in oil-exploited park
(05/11/2015) A compilation of new camera trap videos from Yasuni National Park shows off rarely seen species like the rufuos-vented ground cuckoo and the short-eared dog as well as odd behavior, like sloths licking salt from the ground. The compilation is produced by Diego Mosquera, manager and head of the camera trap program at Tiputini Biodiversity Station.
Peru considers fate of Amazon wildlife paradise
(05/08/2015) The fate of La Sierra del Divisor, a 1.5 million hectare reserve lauded for its megadiversity of wildlife, will soon to be decided. According to El Comercio, next week the Peruvian government is expected to rule whether Divisor will be declared a national park. The designation, which was requested by local groups nearly a decade ago, would strengthen legal protection of the area, which faces logging, mining, coca cultivation, and agricultural encroachment. It would also establish rules for the buffer zone around the potential protected area.
World's critical habitats lost Connecticut-size area of forest in a decade
(05/08/2015) Many of the world's endangered animals live in only one place, making them hugely susceptible to environmental upset. One fell swoop, and entire species could disappear from existence forever. New analysis shows that possibility may be edging closer and closer to reality in some areas, with forests known to harbor high-risk species losing an area of tree cover the size of Connecticut in a little over a decade.
Expedition in the Congo rediscovers lost primate
(04/14/2015) The last time there was a sighting of Bouvier's red colobus disco was all the rage, the Internet was non-existent, and Madonna still referred solely to the mother of God. But then the African monkey vanished and conservationists feared it had gone extinct—a victim of the bushmeat trade. For years, research groups called for an expedition to find out if Bouvier's red colobus still survived.
Kenya crackdown on terrorism threatens NGOs, wildlife, media
(04/03/2015) The terrorist attack that killed at least 147 people at Garissa University on April 2nd was another tragic milestone in Kenya's ongoing battle with the al-Shabab terrorist group based in Somalia. In response to several other brutal attacks on civilians, Kenya's government recently passed and proposed harsh new laws that are alarming environmental activists, non-governmental organizations (NGOs), the media, opposition politicians and the public.
Chocolate company, NGO work together to save lemurs
(03/30/2015) Despite its biodiversity and unique plants and animals, Anjanaharibe-Sud Special Reserve hosts only around a dozen tourists each year. In an effort to increase tourism and research opportunities, the Lemur Conservation Foundation will be using the money raised during the Madécasse promotion to develop Camp Indri - the reserve's only authorized tourist site.
Low crop prices means time is ripe for new forest protection programs
(03/27/2015) Today, conservation compliance is a U.S. policy between governments and farmers that reward farmers with federal subsidies for good conservation practices on designated vulnerable lands. But economist Clayton Ogg believes it could now be used to save forests in countries like Brazil, China, India, and Indonesia. "The main drivers for deforestation in recent years are high crop prices. However, as crop prices fall to more normal levels, farmers depend very heavily on government subsidies, and the subsidies become the major driver for deforestation," Ogg told mongabay.com.
Aceh unveils protected area in beleaguered Tripa peat swamp
(03/27/2015) As Indonesia's Supreme Court prepares to rule on an appeal from oil palm developer Kallista Alam, ordered to pay Rp366 billion in fines and reparations for cut-and-burning forest in the Tripa peat swamp region, the Aceh government has established a protected zone in the company's former concession, the culmination of a months-long program to rehabilitate the area.
Illegal cocoa plantations threaten Côte d'Ivoire's parks and primates
(03/25/2015) Côte d'Ivoire, the world's largest producer of cocoa, also boasts an ecosystem of great biological richness and species diversity, with over 2,250 endemic plants and 270 vertebrate species. Unfortunately, it also has the highest deforestation rate in all of sub-Saharan Africa, largely due to its rise as a significant player in the global agricultural economy after years of civil unrest.
Reforestation programs may help reduce illegal logging in Indonesian Borneo
(03/24/2015) Can the act of planting a tree change one's attitude towards forests and conservation? Erica Pohnan, Hotlin Ompusunggu, and Campbell Webb, from the conservation NGO Alam Sehat Lestari (ASRI), set out to answer this question by evaluating the effectiveness of reforestation programs in and around Gunung Palung National Park in West Kalimantan, Indonesia.
DRC mulls changing Virunga's boundaries for oil

(03/19/2015) Last Friday, the government of the Democratic Republic of Congo (DRC) announced it was considering changing the boundaries of Virunga National Park to accommodate oil exploitation. Africa's oldest park, Virunga is home to around a quarter of the world's mountain gorillas as well as thousands of other species, many of them threatened with extinction.
Discovery of 'Lost City' spurs conservation pledge
(03/18/2015) Earlier this month, National Geographic made big news: the discovery of what it called a 'lost city' below the thick jungles of Honduras. While the coverage has led to scientists crying sensationalism, it also resulted this week in a commitment of protection by the Honduras President, Juan Orlando Hernández, for a long-neglected portion of the country.
Colombia proposes protected corridor across South America
(03/03/2015) Colombian President Juan Manuel Santos has announced plans to create the world's largest protected area, stretching from the Atlantic Ocean to the Andes Mountains. Santos plans to propose the protected environmental corridor during the UN climate talks in Paris later this year as a means to combat global warming.
Researchers propose improvements for Peru's protected areas
(02/26/2015) In a study published recently in PLOS ONE, researchers examined Peru's network of protected areas. They found that many of these don't exist in the areas most important for preserving the country's biodiversity and addressing its threats, and suggest alternatives to make the system more effective.
Study finds Peru's protected areas aren't where they should be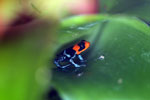 (02/25/2015) Many of the world's protected areas may not be located in the areas that need them the most, according to a recently published study in the journal PLoS ONE. The study examined the effectiveness of Peru's existing protected area system in holistically preserving the biodiversity in this megadiverse country, finding it inadequately protecting many of the country's species.
Protected areas receive 8 billion visits a year, but still underfunded
(02/25/2015) The world loves its protected areas, according to a new study in the open access PLOS Biology. U.S. and UK researchers estimated that the world's protected areas received eight billion visits every year. Moreover, the research found that the world's 140,000 protected areas likely brought in at least $600 billion to national economies.
$7 million could save lemurs from extinction
(02/25/2015) Last year, scientists released an emergency three-year plan that they argued could, quite literally, save the world's lemurs from mass extinction. Costing just $7.6 million, the plan focused on setting up better protections in 30 lemur hotspots. However, there was one sticking point: donating to small programs in one of the world's poorest countries was not exactly user friendly.
Critically endangered bird gets new addition to its reserve
(02/24/2015) An unassuming brown bird, tiny both in body and population size, hovers on the edge of extinction as its habitat is cleared for agriculture and its nests are parasitized. In response, conservation organizations created a reserve expressly for the species' preservation in the late 1990s; now that reserve is being expanded to try to push one of the world's most endangered bird species farther back from the precipice.
Recently discovered, critically endangered bird gets its first reserve
(02/10/2015) In an 11-square mile strip of forest on the slopes of a plateau in northeastern Brazil lives an entire species, considered by scientists to be one of the most endangered birds in the world. Now, 18 years after it was first discovered by scientists, conservation groups have acquired 140 acres of land to establish the first-ever reserve for the Araripe manakin.
World Parks Congress talks the talk, but future depends on action
(02/05/2015) Last year, more than 6,000 people gathered for the World Parks Congress 2014, an event held around every ten years by the International Union for Conservation of Nature (IUCN). The World Parks Congress discusses myriad issues related to protected areas, which recent research has shown are in rough shape.
The Amazon's oil boom: concessions cover a Chile-sized bloc of rainforest
(02/04/2015) Hungry for oil revenue, governments and fossil fuel companies are moving even further into one of the world's last great wildernesses, according to a new study in the journal Environmental Research Letters. The total area set aside for oil and gas in the Western Amazon has grown by 150,000 square kilometers since 2008, now totaling more than 730,000 square kilometers—an area the size of Chile.
Super-rare carnivore photographed in Yosemite after missing for nearly a century
(02/03/2015) For years, biologists believed the Sierra Nevada fox was down to a single population of around 20 animals in California's Lassen Volcanic National Park. But then in 2010, biologists found a small population near Sonora Pass. Now, more good news: last week, scientists documented the first Sierra Nevada fox in Yosemite National Park in nearly 100 years.
Videos: new film series highlights bringing Gorongosa back to life

(01/29/2015) Tracking lions, photographing bats, collecting insects, bringing elephants home: it's all part of a day's work in Gorongosa National Park. This vast wilderness in Mozambique was ravaged by civil war. However, a unique and ambitious 20-year-effort spearheaded by Greg Carr through the Gorongosa Restoration Project is working to restore this rich and little-studied African wilderness.
Indigenous territories play dual role as homelands and protected areas
(01/22/2015) Indigenous communities claim—and scientific evidence increasingly shows—that indigenous forested territories are as well protected as, or better protected than, government-designated parks. In areas under pressure from roads or development projects, deforestation rates are sometimes even lower in indigenous territories than in official protected areas.
Video: clouded leopards and elephants grace drowned forest in Thailand

(01/21/2015) Camera trap video from Khlong Saeng Wildlife Sanctuary in southern Thailand has revealed an impressive array of wildlife, including scent-marking clouded leopards and a whole herd of Asian elephant. The camera traps were set by HabitatID, an organization devoted to using remote camera traps to prove to government officials that wildlife still flourishes in forgotten places.
A model forest? Regional park balances local needs and conservation
(01/21/2015) Regional conservation area safeguards subsistence and spirituality in the Peruvian Amazon. For Alfredo Rojas, the history of the remote villages along the Ampiyacu River is one of enslavement. Growing up here, Rojas listened to his parents tell stories of the rubber barons who beat and killed the Indians who failed to meet their latex quota.
Empty seas? Scientists warn of an industrialized ocean
(01/15/2015) This is obvious, but still important: humans are not a marine species. Even as we have colonized most of our planet's terrestrial landscapes, we have not yet colonized the oceans. And for most of our history, we have impacted them only on the periphery. A new review in Science finds that this has saved marine species and ecosystems from large-scale damage—that is, until the last couple centuries.
Top 10 HAPPY environmental stories of 2014
(12/29/2014) In what was widely seen as a possible breakthrough in the battle to coordinate some kind of response to global warming, China and the U.S. announced joint actions this year. On November 12th, the world's two most powerful countries surprised pretty much everyone by announcing that they would work together to tackle the crisis.
Scientists reintroduce agoutis in rainforest in city of 12 million
(12/17/2014) When one thinks of Rio de Janeiro, one usually doesn't think: rainforest. However, in the heart of the city sits a massive rainforest sprung over long-gone sugar and coffee plantations. The forest—protected today as the Tijuca National Park—is home to hundreds of threatened species, but no agoutis, a common ground mammal in Latin America.
Conservation and the rights of indigenous communities

(12/12/2014) Many conservationists have long supported local communities and indigenous peoples seeking recognition of their rights to land and natural resources. In addition to being the right thing to do, supporting these local initiatives in land and seascapes across the globe helps strengthen the constituency for conserving healthy wildlife populations, habitats, and natural ecosystems.
Giant stone face unveiled in the Amazon rainforest (video)
(12/04/2014) A new short film documents the journey of an indigenous tribe hiking deep into their territory in the Peruvian Amazon to encounter a mysterious stone countenance that was allegedly carved by ancient peoples. According to Handcrafted Films, which produced the documentary entitled The Reunion, this was the first time the Rostro Harakbut has been filmed.
Island terror attack shuts Colombia's renowned 'blue lizard' park

(11/29/2014) A terror attack by Revolutionary Armed Forces of Colombia (FARC) on facilities on the island of Gorgona has prompted Colombian officials to close the World Heritage site "indefinitely" to tourists. Aviatur, Colombia's largest tourism operator which operates the only lodge on Gorgona, shortly thereafter announced it was suspending all operations on the island.
An end to unjust conservation? (commentary)

(11/16/2014) In September 2014, events took place in three different parts of the world, which together highlight the multifaceted relationship between human rights and conservation. First, in New York, the UN General Assembly adopted the Outcome Document of the World Conference on Indigenous Peoples.
Mapping mistake leaves wildlife at risk
(11/12/2014) Scientists have discovered a new, endangered plant species in the Democratic Republic of Congo (DRC), in an area that is supposed to be protected as a reserve. However, mapping errors effectively moved the reserve's boundaries 50 kilometers to the west, opening up the region and its vulnerable wildlife to human disturbance.
New laws may turn Brazil's forests into mines
(11/07/2014) With the world's largest system of protected areas and a 70 percent drop in the deforestation rate of the Amazon over the past decade, Brazil has made huge strides in safeguarding what's left of its wilderness. However, this progress now hangs in the balance, with new laws threatening to turn many of the country's protected areas into mines and dams.
Is the world moving backwards on protected areas?
(11/06/2014) Protected areas are undoubtedly the world's most important conservation success story. But, despite this, progress on protected areas is stalling and in some cases even falling behind. According to a sobering new paper, only 20-50 percent of the world's land and marine protected areas are meeting their goals, while the rest are hampered by lack of funding, poor management, and government ambivalence.
91% of Kenya's protected areas shrank in 100 years
(11/04/2014) Over the last century, 91.7 percent of all changes to protected areas in Kenya have involved reductions in their area, known as downsizing, which is an unusual and remarkable statistic from a global perspective. Analyses show, however, that a variety of factors—including some that which occurred half a century ago—could be responsible for the status of forests in Kenya today.
Russia and China blamed for blocking Antarctic marine reserve
(11/03/2014) Another year, another failed attempt to protect a significant chunk of the Ross Sea, which sits off the coast of Antarctica. According to observers, efforts to create the world's biggest marine protected area to date were shot down by Russia and China during a meeting in Hobart, Tasmania of the Commission for the Conservation of Antarctic Marine Living Resources (CCAMLR).
De-protection of Protected Areas ramps up in Brazil, 'compromises the capacity' of ecosystems
(10/31/2014) Brazil has reserved about 17.6 percent of its land (1.5 million square kilometers) to receive protection from unauthorized exploitation of resources. However, despite significant expansions in protected areas since the mid-2000s, the formation of Protected Areas has stagnated in the country since 2009, and many have had their protections completely revoked.
Local communities rise to the forefront of global conservation practice (commentary)

(10/29/2014) A few weeks ago, a remote aboriginal community in western Australia made headlines when it completed the establishment of an Indigenous Protected Area (IPA) containing over 4.2 million hectares of desert and grassland. The Kiwirrkurra IPA, as the area is known, is billed as the largest protected expanse of arid land on Earth.
World's rarest gorilla gets a new protected home
(10/28/2014) The Cross River Gorilla, the rarest and most threatened of gorilla subspecies, has reason to cheer. Last month, on September 29, the Prime Minister of Cameroon, Philemon Yang, signed a decree to officially create a new protected area – Tofala Wildlife Sanctuary – in the southwestern part of the country.
Scientific association calls on Nicaragua to scrap its Gran Canal

(10/27/2014) ATBC—the world's largest association of tropical biologists and conservationists—has advised Nicaragua to halt its ambitious plan to build a massive canal across the country. The ATBC warns that the Chinese-backed canal, also known as the Gran Canal, will have devastating impacts on Nicaragua's water security, its forests and wildlife, and local people.
Conservationists propose Dracula Reserve in Ecuador
(10/24/2014) Deep in the dark, cool forests of Ecuador and Colombia live strange and mysterious organisms. Some inhabit the trees and others stay to the ground, and many are threatened by human encroachment. Because of this threat, Rainforest Trust has launched a Halloween fundraising drive to help pay for the creation of the Dracula Reserve--named for its dramatic inhabitant, the Dracula orchid.
Brazil declares new protected area larger than Delaware
(10/23/2014) Earlier this week, the Brazilian government announced the declaration of a new federal reserve deep in the Amazon rainforest. The protections conferred by the move will illegalize deforestation, reduce carbon emissions, and help safeguard the future of the area's renowned wildlife.
Studying common birds could help save rare species in Vietnam

(09/30/2014) Studies in conservation biology often focus on rare, threatened species faced with impending extinction, but what about common animals of least concern? Could they too help conservationists fine-tune their approach? Doctoral researcher Laurel Yohe not only claims that they can, but demonstrates how in a new study. She and five other researchers compared ranges of five babblers with development across Vietnam.
Armed conflict decimates tigers, rhinos, and swamp deer in Indian park

(09/30/2014) The human cost of war is horrendous. However, while most attention is focused on the suffering caused to people—and rightly so—an understudied element is the impact on wildlife conservation. This is worrying given that many of the world's conflict zones are situated in biodiversity hotspots.
Protected areas do work, concludes study

(09/15/2014) Protected areas are working. That's the conclusion of a new analysis of over 80 different studies on the efficacy of parks and nature reserves in safeguarding wildlife. Published in the open access journal, PLOS ONE, the new study finds that in general protected areas house higher abundances of wildlife as well as greater biodiversity than adjacent areas.
The Gran Canal: will Nicaragua's big bet create prosperity or environmental ruin?
(08/27/2014) A hundred years ago, the Panama Canal reshaped global geography. Now a new project, spearheaded by a media-shy Chinese millionaire, wants to build a 278-kilometer canal through Nicaragua. While the government argues the mega-project will change the country's dire economic outlook overnight, critics contend it will cause undue environmental damage, upend numerous communities, and do little to help local people.
Have scientists discovered a new primate in the Philippines?
(08/21/2014) Despite some media reports, scientists have not yet discovered a new species of big-eyed, nocturnal primate—known as tarsiers—in the Philippines. Instead what they have discovered is an intriguing population that is genetically-distinct even from nearby relatives, according to a new open-access paper in PLOS ONE.
Bali uprising: Plan to convert protected area into golf courses, mall spurs outrage
(08/16/2014) In a reversal sparking outrage from locals, and concern from environmentalists, the Governor of Bali, Indonesia has given the green light to a controversial development project in Benoa Bay. The plan would convert 700 acres of theoretically protected mangrove and ocean front into a tourist haven of golf courses, hotels, luxury shopping and attractions rumored to include a race track and theme park. The move has sparked a series of protests and demonstrations by local citizens and environmental groups concerned that the development will kill livelihoods and destroy the fragile marine ecosystem.
Nothing else left to log: are eco-certified timber companies stripping Russia of its last old growth forests?
(08/15/2014) Among Russia's forested lands lie intact forest landscapes (or IFLs). These IFLs are large swaths of unbroken, old growth forests that encompass at least 50,000 hectares, harbor high biodiversity, and have remained mostly undisturbed by development. However, less than 10 percent of the world's IFLs are currently protected. Now, a new report reveals Russia's IFLs may be threatened by certified sustainable logging companies.
2 prize-winning journalists will report on Amazon, 2 new prizes announced
(08/01/2014) Mongabay.org's Special Reporting Initiative (SRI) program has recently awarded two different reporting prizes to journalists to tackle these vital and complicated issues in-depth. The non-profit has also launched a call for applications to two new SRIs: The social and environmental impacts of foreign development finance in the Amazon and Food spoilage and waste in Sub-Saharan Africa.
World Ranger Day: honoring our wildlife protectors

(07/31/2014) Like Memorial Day, when we honor our nation's military veterans, World Ranger Day is a day to recognize and celebrate the thousands of rangers who put their lives on the line as they protect wildlife and natural resources around the world.
Conservation controversy: are bonobos protected in the right ways and in the right places?
(07/30/2014) Bonobos, endangered great apes, continue to survive in forests south of the Congo River in the DRC, albeit under constant threat of hunting, loss of habitat and the growing demands of an increasing human population. Conservationists have, over the years, tried and tested different conservation strategies to protect the last of the bonobos. And some of these strategies have invited considerable debate.
Next big idea in forest conservation: Reconnecting faith and forests
(07/24/2014) 'In Africa, you can come across Kaya forests of coastal Kenya, customary forests in Uganda, sacred forest groves in Benin, dragon forests in The Gambia or church forests in Ethiopia...You can also come across similar forest patches in South and Southeast Asia including numerous sacred groves in India well-known for their role in conservation of biological diversity,' Dr. Shonil Bhagwat told mongabay.com.
Rare bird paradise protected in war-torn Colombian mountain range (photos)
(07/22/2014) A coalition of conservation groups have established a new protected area in one of Latin America's most neglected ecosystems: the Colombian-side of the Serranía de Perijá mountain range. Following decades of bloody conflict and rampant deforestation, experts say only five percent of rainforest is left on the Colombian side of this embattled mountain range.
Coastal wildlife paradise declared biosphere reserve in Argentina (PHOTOS)
(07/15/2014) Conservationists are celebrating the announcement that UNESCO has dubbed Argentina's Península Valdés a biosphere reserve under the Man and Biosphere Program (MBA). A hatchet-shaped peninsula that juts out into the Southern Atlantic Ocean, the world's newest biosphere reserve is home to a hugely-diverse collection of both terrestrial and marine wildlife.
Stuff of fairy tales: stepping into Europe's last old-growth forest
(07/09/2014) There is almost nothing left of Europe's famed forests, those that provided for human communities for millennia and gave life to the world's most famous fairytales. But straddling the border between Poland and Belarus, the Bialowieza Forest is Europe's last lowland old-growth forest, parts of which have never been cut by man.
Booming populations, rising economies, threatened biodiversity: the tropics will never be the same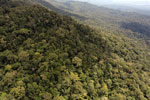 (07/07/2014) For those living either north or south of the tropics, images of this green ring around the Earth's equator often include verdant rainforests, exotic animals, and unchanging weather; but they may also be of entrenched poverty, unstable governments, and appalling environmental destruction. A massive new report, The State of the Tropics, however, finds that the truth is far more complicated.
Next big idea in forest conservation? The 'double-edged sword' of democracy
(07/03/2014) Dr. Douglas Sheil considers himself an ecologist, but his research includes both conservation and management of tropical forests. Currently teaching at the Norwegian University of Life Sciences (NMBU) Sheil has authored and co-authored over 200 publications including scholarly articles, books, and popular articles on the subject.
'Exciting implications' for conservation: new technology brings the lab to the field
(06/26/2014) Times have changed, and technological advancements have scaled down scientific equipment in terms of both size and cost. Among them are the tools and procedures needed to conduct molecular genetic analysis. A study published this week explored the potential applications of this new technology, and found that it allows both researchers and novices alike to analyze DNA in the field easily, cheaply, and effectively.
Regional court kills controversial Serengeti Highway
(06/23/2014) The Serengeti ecosystem got a major reprieve last week when the East African Court of Justice (EACJ) ruled against a hugely-controversial plan to build a paved road through Tanzania's Serengeti National Park. The court dubbed the proposed road 'unlawful' due to expected environmental impacts.
Bigger than Mexico? Obama announces major expansion of Pacific protected area
(06/18/2014) President Obama announced yesterday he intends to drastically expand the Pacific Remote Islands Marine National Monument making what will likely be the largest marine protected area on the planet. While the full extent of the ocean park has yet to be determined, it could potentially protect over two million square kilometers, an area larger than Mexico.
Bears, cats, and mystery mammals: camera traps in 'paper park' prove it's worth protecting
(06/09/2014) Can a single photograph change the fate of a park? A new conservation group, HabitatID, believes so, and is putting this belief into action. Setting up camera traps in Cambodia's Virachey National Park, the group hopes that photos of charismatic and endangered species will help reinvigorate protection for a park that has been abandoned by conservation groups and underfunded by the government.
Oil company breaks agreement, builds big roads in Yasuni rainforest
(06/05/2014) When the Ecuadorian government approved permits for an oil company to drill deep in Yasuni National Park, it was on the condition that the company undertake a roadless design with helicopters doing most of the leg-work. However, a new report based on high-resolution satellite imagery has uncovered that the company, Petroamazonas, has flouted the agreement's conditions, building a massive access road.
Guatemala establishes new reserve for endangered animals
(06/04/2014) Guatemala has formally established a 19,000-hectare (47,000-acre) reserve that protects several endangered bird and amphibian species, reports the American Bird Conservancy (ABC). The Sierra Caral Water and Forest Reserve received overwhelming support during a vote by Guatemala's Congress. It is the first new protected area designated by Congress since 2005
Next big idea in forest conservation? Making community protection economically viable
(05/29/2014) After years of discovering new species and setting up protected areas, Neil Burgesses' career changed. Currently he is focused on community-driven conservation and on how to improve protected areas in Africa's Eastern Arc mountains region. Neil Burgess has worked in the conservation field for over twenty years, mainly in Tanzania where he also lived for five years.
Plan to shrink World Heritage forest in Tasmania 'clearly inappropriate,' says IUCN
(05/27/2014) The International Union for Conservation of Nature (IUCN) has roundly criticized Australia's proposal to remove 74,000 hectares of temperate rainforest from the World Heritage Committee. In a report to the global organization, the IUCN argues that the removal of these forests would "impact negatively" on the site's overall value.
Happy Amazon: $215 million raised for world's largest protected area network
(05/21/2014) By all standards the Amazon Region Protected Areas (ARPA) program is gargantuan: the network includes over 90 parks, covers 51 million hectares, and comprises 15 percent of Brazil's Amazon. But protecting an area bigger than Spain isn't cheap or easy. Today, a broad coalition of government donors and private funders have announced $215 million to secure ARPA over the next 25 years.




Page 1 | Page 2 | Page 3 | Page 4 | Page 5 | Page 6 | Page 7 | Page 8 | Page 9