News articles on poverty

---
Mongabay.com news articles on poverty in blog format. Updated regularly.





Could agroforestry solve the biodiversity crisis and address poverty?, an interview with Shonil Bhagwat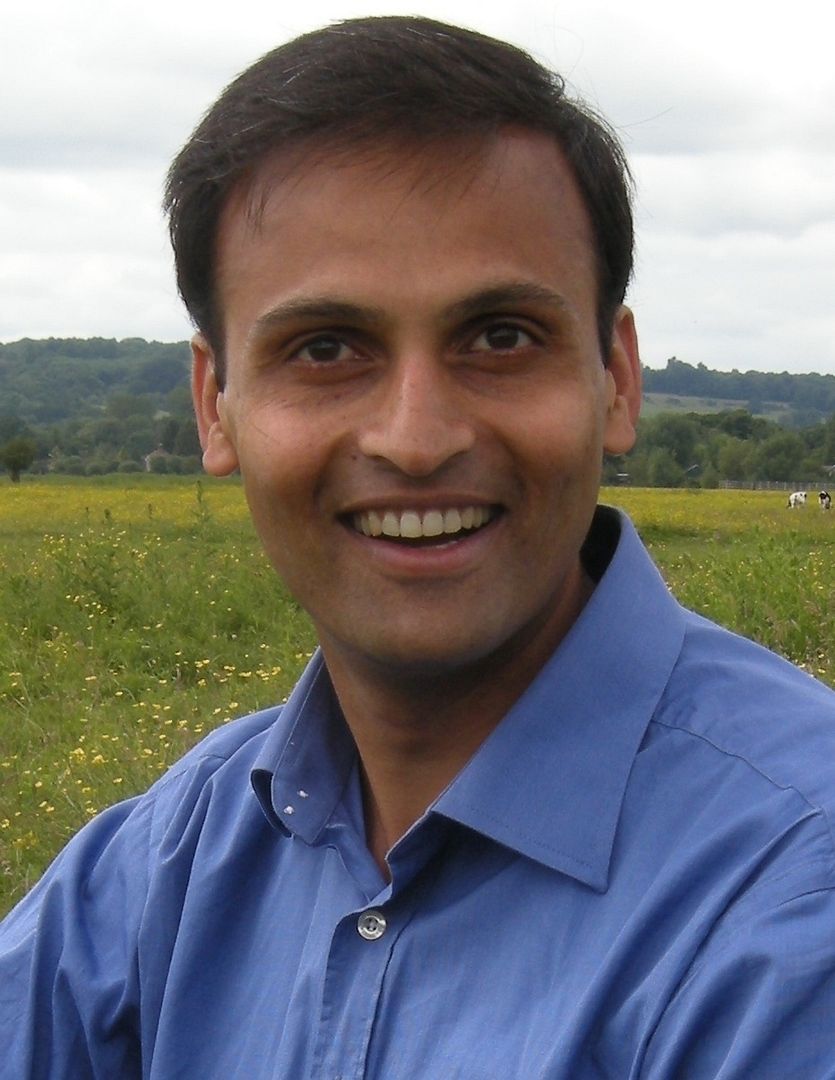 (09/24/2009) With the world facing a variety of crises: climate change, food shortages, extreme poverty, and biodiversity loss, researchers are looking at ways to address more than one issue at once by revolutionizing sectors of society. One of the ideas is a transformation of agricultural practices from intensive chemical-dependent crops to mixing agriculture and forest, while relying on organic methods. The latter is known as agroforestry or land sharing—balancing the crop yields with biodiversity. Shonil Bhagwat, Director of MSc in Biodiversity, Conservation and Management at the School of Geography and the Environment, Oxford, believes this philosophy could help the world tackle some of its biggest problems.


Working to save the 'living dead' in the Atlantic Forest, an interview with Antonio Rossano Mendes Pontes


(09/23/2009) The Atlantic Forest may very well be the most imperiled tropical ecosystem in the world: it is estimated that seven percent (or less) of the original forest remains. Lining the coast of Brazil, what is left of the forest is largely patches and fragments that are hemmed in by metropolises and monocultures. Yet, some areas are worse than others, such as the Pernambuco Endemism Centre, a region in the northeast that has largely been ignored by scientists and conservation efforts. Here, 98 percent of the forest is gone, and 70 percent of what remains are patches measuring less than 10 hectares. Due to this fragmentation all large mammals have gone regionally extinct and the small mammals are described by Antonio Rossano Mendes Pontes, a professor and researcher at the Federal University of Pernambuco, as the 'living dead'.


After declining 95% in 15 years, Saiga antelope begins to rebound with help from conservationists


(09/20/2009) In a decline on par with that suffered by the American bison in the Nineteenth Century, in the 1990s the saiga antelope of the Central Asian steppe plummeted from over one million individuals to 50,000, dropping a staggering 95 percent in a decade and a half. Since then new legislation and conservation measure have helped the species stabilize in some areas but in others the decline continues. Working for six years with the Saiga Conservation Alliance, Founding Member and Executive Secretary Elena Bykova has helped bring the species back from the very brink of extinction.


Kenya's pain: famine, drought, government ambivalence cripples once stable nation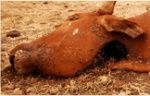 (09/17/2009) Kenya was once considered one of Sub-Saharan Africa's success stories: the country possessed a relatively stable government, a good economy, a thriving tourist industry due to a beautiful landscape and abundant wildlife. But violent protests following a disputed election in 2007 hurt the country's reputation, and then—even worse—drought and famine struck the country this year. The government response has been lackluster, the international community has been distracted by the economic crisis, and suddenly Kenya seems no longer to be the light of East Africa, but a warning to the world about the perils of ignoring climate change, government corruption, and the global food and water shortages.


Alleviating poverty and saving biodiversity are inherently linked argue scientists


(09/17/2009) Twenty-nine scientists argue in Science today that the world will not be able to lift up the world's poor unless it also addresses global biodiversity loss. They say that the same underlying problems—exploitation of resources, unsustainable overconsumption, climate change, population growth—are exacerbating global poverty and the extinction of species.


Innovative reforestation project threatened by 'regime change' in Madagascar, an interview with Rainer Dolch


(09/16/2009) In Madagascar the TAMS Program (Tetik'asa Mampody Savoka, meaning "the project to bring back the forest") is under threat due to the new government's unwillingness to provide funding. The current government, after gaining power in a coup this year, has frozen all funds slated for the project and has yet to sign a carbon credit agreement with the World Bank which would bring much needed funding. "It remains to be seen if the recognition or not of Madagascar's transitional Government will lead to signing the contract with the World Bank in the near future. This is of course essential for the continuity of the project and its future," Rainer Dolch told Monagaby.com in an interview.


Saving gorillas by bringing healthcare to local people in Uganda, an interview with Dr. Gladys Kalema-Zikusoka


(09/16/2009) How can bringing healthcare to local villagers in Uganda help save the Critically Endangered mountain gorilla? The answer lies in our genetics, says Dr. Gladys Kalema-Zikusoka, wildlife veterinarian and director of Conservation through Public Health (CTPH). "Because we share 98.4% genetic material with gorillas we can easily transmit diseases to each other." Therefore, explains Kalema-Zikusoka "our efforts to protect the gorillas will always be undermined by the poor public health of the people who they share a habitat with. In order to effectively improve the health of the gorillas we needed to also improve the health of the people, which will not only directly reduced the health threat to gorillas through improvement of public health practices, but also improved community attitudes toward wildlife conservation."


Independent review finds logging company has abused rights of indigenous Penan in Borneo


(09/15/2009) An independent review of Interhill Logging found that the Sarawak logging company has regularly violated forest laws and abused the rights of the indigenous Penan peoples. The review, conducted by French tourism giant ACCOR, found that Interhill Logging had not received free, prior, and informed consent from the local Penan people for its logging operations; the logging being done by Interhill "is very definitely not sustainable"; the company is not fully compiling with Sarawak's Natural Resources and Environment Board; and Interhill is providing no long-term benefits to the Penan peoples.


Economists, scientists warn that world crises require new order of international cooperation and enforcement

(09/15/2009) A group of environmental scientists and economists warn that under current governing models the number and scale of human-caused crises are "outrunning our ability to deal with them".


Guatemala latest country to declare food crisis: nearly half a million families face food shortages

(09/10/2009) The President of Guatemala, Alvaro Colom, has announced a "state of public calamity" to tackle food shortages throughout the Central American nation. The failure of bean and corn crops from drought, which cut the yields of these staple crops in half, has brought the crisis to a head. In addition, prime agricultural land in Guatemala is often used to grow export crops like coffee and sugar rather than staples.


Van Jones resigns amid controversy

(09/05/2009) Van Jones, an Obama administration official focused on promoting "green jobs", has resigned amid controversy over past statements, according to the White House.


The Pope: "creation is under threat"

(08/26/2009) Pope Benedict XVI spoke today on environmental issues, singling out the importance of a September U.N. summit in New York to work on negotiations for an international framework to tackle climate change, preparing for the U.N. Conference on Climate Change in Copenhagen in December.


Economic crisis threatens conservation programs and endangered species, an interview with Paula Kahumbu of WildlifeDirect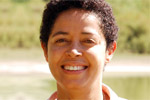 (08/17/2009) Founded in 2004 by legendary conservationist Richard Leakey, WildlifeDirect is an innovative member of the conservation community. WildlifeDirect is really a meta-organization: it gathers together hundreds of conservation initiatives who blog regularly about the trials and joys of practicing on-the-ground conservation. From stories of gorillas reintroduced in the wild to tracking elephants in the Okavango Delta to saving sea turtles in Sumatra, WildlifeDirect provides the unique experience of actually hearing directly from scientists and conservationists worldwide.


Lessons from the crisis in Madagascar, an interview with Erik Patel


(08/11/2009) On March 17th of this year the President of Madagascar, Marc Ravalomanana, resigned his post. This made way for Andry Rajoelina, mayor of Madagascar's capital, to install himself as president with help from the military. The unrest and confusion that usually accompanies such a coup brought disaster on many of Madagascar's biological treasures. Within days of Ravalomanana's resignation, armed gangs, allegedly funded by Chinese traders, entered two of Madagascar's world-renowned national parks, Marojejy and Masoala parks, and began to log rosewood, ebonies, and other valuable hardwoods. The pillaging lasted months but the situation began to calm down over the summer. Now that the crisis in Madagascar has abated—at least for the time being—it's time to take stock. In order to do so, Mongabay spoke to Erik Patel, an expert on the Critically Endangered Silky Sifaka and frequent visitor to Madagascar, to find out what the damage looks like firsthand and to see what lessons might be learned.


Record hunger: one billion people are going hungry worldwide

(06/22/2009) A new estimate by the UN FAO estimates that one billion people are currently going hungry: the highest number in history. Largely exacerbated by the global economic crisis, the number of the world's hungry has risen by 100 million people.


What is the crop productivity and environmental impact of too much or too little fertilizer?



(06/18/2009) While the use of synthetic fertilizer has greatly increased agricultural production globally—helping to feed a global population that is not slowing down—it has brought with it high environmental costs. Fertilizer runoff has polluted many coastal regions creating 'dead zones' where the ocean is starved of oxygen by the influx of nitrogen. Synthetic fertilizers have also polluted the air with ammonia, and sent emissions of nitrous oxide into the atmosphere, contributing to global warming.


Amazon deforestation doesn't make communities richer, better educated, or healthier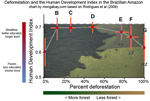 (06/11/2009) Deforestation generates short-term benefits but fails to increase affluence and quality of life in the long-run, reports a new study based an analysis of forest clearing in 286 municipalities across the Brazilian Amazon. The research, published in Friday's issue of the journal Science, casts doubt on the argument that deforestation is a critical step towards development and suggests that mechanisms to compensate communities for keeping forests standing may be a better approach to improving human welfare, while simultaneously sustaining biodiversity and ecosystem services, in rainforest areas.


Marine scientist calls for abstaining from seafood to save oceans


(06/08/2009) In April marine scientist Jennifer Jacquet made the case on her blog Guilty Planet that people should abstain from eating seafood to help save life in the ocean. With fish populations collapsing worldwide and scientists sounding warnings that ocean ecosystems—as edible resources—have only decades left, it is perhaps surprising that Jacquet's call to abstain from consuming seafood is a lone voice in the wilderness, but thus far few have called for seafood lovers to abstain.


International community calls for action against gangs' illegal logging in Madagascar

(06/08/2009) Six nations and three conservation organizations have issued a statement calling for action against illegal logging in Madagascar's protected areas.


Rich countries buy up agricultural land in poor countries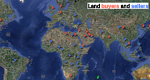 (05/26/2009) Over two-and-half million hectares in the Democratic Republic of the Congo; half a million hectares in Tanzania; and a quarter of a million hectares in Libya: these figures represent just some of the recent international land deals where wealthy countries buy up land in poorer nations for food, and sometimes biofuel, production. The controversial trend has sparked a recent report from the International Food Policy Research Institute (IFPRI) highlighting what nations have to gain—and lose—from participating in such deals.


New rainforest reserve in Congo benefits bonobos and locals



(05/25/2009) A partnership between local villages and conservation groups, headed up by the Bonobo Conservation Initiative (BCI), has led to the creation of a new 1,847 square mile (4,875 square kilometer) reserve in the Democratic Republic of Congo (DRC). The reserve will save some of the region's last pristine forests: ensuring the survival of the embattled bonobo—the least-known of the world's four great ape species—and protecting a wide variety of biodiversity from the Congo peacock to the dwarf crocodile. However, the Kokolopori Bonobo Reserve is worth attention for another reason: every step of its creation—from biological surveys to reserve management—has been run by the local Congolese NGO and villages of Kokolopori.


Congo biochar initiative will reduce poverty, protect forests, slow climate change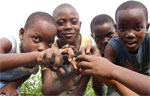 (05/19/2009) An initiative using soil carbon enrichment techniques to boost agricultural yields, alleviate poverty, and protect endangered forests in Central Africa was today selected as one of six projects to win funding under the Congo Basin Forest Fund (CBFF). The scientific committee of the CBFF awarded Belgium's Biochar Fund and its Congolese partner ADAPEL €300,000 to implement its biochar concept in 10 villages in the Equateur Province of the Democratic Republic of Congo. The approach improves the fertility of soils through the introduction of "biochar" — charcoal produced from the burning of agricultural residues and waste biomass under reduced oxygen conditions — thereby increasing crop yields and reducing the need to clear forest for slash-and-burn agriculture.


Deadly 'brown cloud' over South Asia caused by wood and dung burning

(01/23/2009) Long a subject of debate, the cause of the infamous brown cloud that hovers over the Indian Ocean and South Asia every winter has finally been discovered. Researchers led by Dr Orjan Gustafsson from the University of Stockholm in Sweden announced in Science that 70 percent of the cloud is made up of soot from the burning of biomasses, largely wood and animal dung used for cooking.


High coffee prices spurred deforestation in Sumatra but effective law enforcement slowed forest loss

(01/22/2009) Law enforcement efforts can significantly deter deforestation in protected areas despite high pressure from agricultural expansion, reports a new study that assessed the effectiveness of conservation in Bukit Barisan Selatan National Park in southern Sumatra, Indonesia. However the research suggests that conservation needs extend beyond law enforcement to be effective in the long-run.


How youth in Kenya's largest slum created an organic farm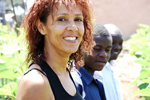 (12/09/2008) Kibera is one of the world's largest slums, containing over a million people and 60 percent of Nairobi's population. With extremely crowded conditions, little sanitation, and an unemployment rate at 50 percent, residents of Kibera face not only abject poverty but also a large number of social ills, including drugs, alcoholism, rape, AIDS, water-borne diseases, and tensions between various Kenyan tribes.


Linking rural health care to forest conservation proving a success in Borneo

(12/08/2008) Health in Harmony was today awarded mongabay.com's annual "Innovation in Conservation" award for its unique approach to conservation which combats illegal logging by providing healthcare and sustainable livelihoods to communities living around Gunung Palung National Park in Kalimantan, on the island of Borneo. The award includes a cash grant and prominent placement on the mongabay.com web site and newsletter for the month of December. Health in Harmony is working to break an impoverishing cycle of illegal logging and deforestation by offering healthcare rewards to encourage the villagers to protect the national park, rather than log it. The effort seems to be paying off: since launching a 'forests-for-healthcare' incentive program in September, 18 of 21 communities have signed a moratorium of understanding agreeing to participate.


Madagascar hit by deadly vanilla-killing fungus

(12/08/2008) Madagascar, the world's largest producer and exporter of vanilla, has been hit by a deadly, incurable fungus that can kill vanilla plants before their pods reach maturity, reports The Associated Press. The development could have dire impacts for the country's vanilla industry which generates hundreds of millions of dollars per year for the impoverished Indian Ocean island nation.


Organic farming could break cycle of famine and poverty in Africa

(10/22/2008) Organic farming may offer Africa the best opportunity to break out of the devastating cycle of poverty and malnutrition parts of the continent have faced in recent decades, according to a new report from the United Nations.


Snares set by palm oil workers taking a toll on pygmy elephants of Borneo

(10/12/2008) Wildlife rangers are finding increasing numbers of Borneo Pygmy elephants injured or killed by snares set by poorly paid oil palm plantation workers, reports Malaysia's Sabah Wildlife Department.


Global food crisis expands - number of hungry increases since 2004

(10/10/2008) While the financial crisis is grabbing headlines and the attention of world leaders, the global food crisis is far from over and poses nutritional security of poor people around the world, warns the director of an agricultural think tank.


An interview with ringtailed lemur expert Alison Jolly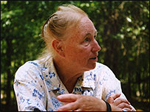 (10/06/2008) Madagascar has more than 100 types of lemurs, but the most famous species is the ringtailed lemur, a primate found widely in the southern part of the Indian Ocean island. The world's leading expert on ringtailed lemurs is Alison Jolly, presently a Visiting Scientist at the University of Sussex in the UK. Since arriving on the Indian Ocean island in 1963, Jolly has documented the behavior and population dynamics of ringtailed lemurs in Berenty, a small private reserve of gallery forest amid a sea of desert-like spiny forest in southern Madagascar.


Kenyan community displaced by nature reserve seeks justice

(09/22/2008) Lake Bogoria is a fascinating nature reserve in Kenya's Rift Valley. Set in a strange arid landscape, the lake attracts tens of thousands of flamingos. The multitudes of bright pink birds contrast with the grayish-blue landscape. The lake itself is shallow and saline; boiling hot springs and geysers can be found along its western shore. Fish eagles and marabou storks haunt the waters, seeking out flamingo for dinner. Antelope, even the greater kudu, can sometimes be seen, while hyraxes make their homes in the surrounding bare rock. However, the strange beauty of this reserve comes with a grim reality not shown to tourists.


Climate change may increase global conflict

(08/25/2008) The signs of a warming world are everywhere: birds are migrating with changing temperatures; coral reefs are dying out due to bleaching; warmer winters are allowing beetles to devour Canadian forests; and the Northwest Passage has opened for the second year in a row. While scientists work to understand how climate change is affecting the worldÕs ecosystems, others are attempting to predict how societies may respond. Jurgen Scheffran, a scientist with the Program in Arms Control, Disarmament and International Security at the University of Illinois, believes a warmer world will lead to an increase in armed conflicts. He concludes that societies stressed by increased competition for natural resources are more likely to engage in warfare.


There is enough water for everyone provided it is well-managed and distributed

(08/21/2008) An increasingly-popular view of our future is an exponentially thirsty world where billions lack access to fresh water, leading to widespread famine and wars over water instead of oil. If this sounds like science fiction, the UN has predicted that by 2050 seven billion people will suffer from water scarcity. Putting that number in perspective: today's entire global population is not yet seven billion people.


Conservation groups could augment poverty alleviation in some remote areas

(07/30/2008) Conservation groups are well-positioned to assist in poverty alleviation efforts in some of the world's poorest and most remote places where they have otherwise been neglected by governments and aid organizations, argues a report published in the journal Oryx.


Global warming could worsen HIV/AIDS epidemic

(04/30/2008) A number of studies have suggested that climate change could expand the range of tropical diseases like Dengue fever and Encephalitis. Now a researcher from the University of New South Wales (UNSW) in Australia says that global warming could lead to an increase in HIV infection rates worldwide.


Record food prices to climb through 2010

(03/06/2008) The U.N. expects record high food prices to continue through 2010, driving hunger and poverty in the world's poorest countries, said a top U.N. official Thursday.


UN: biofuels are starving the poor by driving up food prices

(02/14/2008) Echoing sentiments increasingly expressed by politicians, scientists, and advocates for the poor, the U.N. Food and Agriculture Organization warned that the world's poorest people are suffering as a result of the push to use food crops for biofuel production.


Global warming to hurt agriculture in world's poorest regions

(01/31/2008) Global warming wil cause severe crop losses in some of the poorest parts of Africa and Asia by 2030, reports a study published in tomorrow's issue of the journal Science.


80% of world's undernourished children live in 10% of countries

(01/17/2008) Worldwide, undernutrition is responsible for more than a third of all deaths of children under the age of five. If a child survives past this age, he or she is much more likely than a child adequately nourished to demonstrate lower educational achievement, be of below-average height, and give birth to smaller infants.


Global food prices rise 40% in 2007 to new record

(12/27/2007) As world food prices continue to surge, 37 countries are facing critical food crises due to conflict and disasters, according to a report from the U.N. Food and Agriculture Organization (FAO). FAO's global food price index rose 40 percent this year to the highest level on record.


Ecomigration: global warming will increase environmental refugees

(11/28/2007) Climate change could spawn the largest-ever migration of environmental refugees due to intensifying droughts, storms and floods, according to a new study published in Human Ecology.


Clean energy will improve health of the world's poor

(09/12/2007) Clean energy will help people live longer and healthier lives reports a study published in The Lancet. The research recommends a switch from fossil fuels towards renewable energy and improved access to electricity for the world's poor.


Intel may power next generation of "$100 laptop"

(09/07/2007) Intel is in talks to speed up the processor of the "$100 laptop" for children in developing countries, reports PC World.


Can remittances and globalization help the environment?

(09/05/2007) Globalization and other economic trends appear to be helping the degraded forests of El Salvador recover, reports new research that evaluated the impact of global trade, land policy changes, and remittances on forest cover. The study, by Susanna B. Hecht of University of California at Los Angeles and Sassan S. Saatchi of the California Institute of Technology, used socioeconomic data, land-use surveys, and satellite imagery to document significant increases in the area of El Salvador covered by both light woodlands and forest since peace accords were signed in the warn-torn country in 1992.


Large mammals disappearing from Africa's parks

(08/31/2007) Large mammals are disappearing from Africa's national parks, warn researchers writing in the September 2007 issue of the African Journal of Ecology.


Procter & Gamble looks to poor markets for growth

(07/15/2007) Procter & Gamble Co. is aggressively expanding into "bottom of the pyramid" markets in an effort to grow sales, reports Monday's edition of The Wall Street Journal. The consumer products giant is formulating products specifically for some of the world's poorest people.


Metal workers recycle to escape poverty in Madagascascar

(07/06/2007) A ride across the Madagascar countryside can feel like stepping back in time on this tropical island off the east coast of Africa. There is no bustle of big cities. The Malagasy, as the people of Madagascar are known, live much like their forefathers in small communities where traditions are passed down through the generations. They live without any contemporary conveniences including running water, electricity, automobiles, televisions, or even shoes. They commute on foot, or with larger loads, in a wooden cart pulled by zebu, a type of large, bony oxen. Their houses are mostly constructed from available materials including sticks or bricks of dried mud collected from surrounding rice fields.


Pro-poor conservation

(07/01/2007) Biodiversity conservation is often associated with the protection of charismatic animals and beautiful landscapes. Missing is consideration of the role that biodiversity plays in the livelihoods of hundreds of millions of people around the world, who rely on hunting, plant collection, and other services afforded by biodiversity for everyday subsistence.


Madagascar's cyclone woes worsen, U.N. calls for more money

(05/16/2007) The United Nations relief arm today more than doubled the appeal it launched just two months ago to help Madagascar as the country tries to recover and rebuild its agriculture after a series of deadly recent cyclones and tropical storms since December.



Page 1 | Page 2 | Page 3 | Page 4 | Page 5 | Page 6