News articles on population

---
Mongabay.com news articles on population in blog format. Updated regularly.





A total ban on primary forest logging needed to save the world, an interview with activist Glen Barry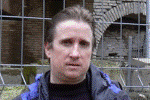 (06/02/2010) Radical, controversial, ahead-of-his-time, brilliant, or extremist: call Dr. Glen Barry, the head of Ecological Internet, what you will, but there is no question that his environmental advocacy group has achieved major successes in the past years, even if many of these are below the radar of big conservation groups and mainstream media. "We tend to be a little different than many organizations in that we do take a deep ecology, or biocentric approach," Barry says of the organization he heads. "[Ecological Internet] is very, very concerned about the state of the planet. It is my analysis that we have passed the carrying capacity of the Earth, that in several matters we have crossed different ecosystem tipping points or are near doing so. And we really act with more urgency, and more ecological science, than I think the average campaign organization."


Collapsing biodiversity is a 'wake-up call for humanity'

(05/10/2010) A joint report released today by the Convention on Biological Diversity (CBD) and the UN Environment Program (UNEP) finds that our natural support systems are on the verge of collapsing unless radical changes are made to preserve the world's biodiversity. Executive Secretary of the Convention on Biological Diversity, Ahmed Djoghlaf, called the bleak report "a wake-up call for humanity."


World failing on every environmental issue: an op-ed for Earth Day


(04/22/2010) The biodiversity crisis, the climate crisis, the deforestation crisis: we are living in an age when environmental issues have moved from regional problems to global ones. A generation or two before ours and one might speak of saving the beauty of Northern California; conserving a single species—say the white rhino—from extinction; or preserving an ecological region like the Amazon. That was a different age. Today we speak of preserving world biodiversity, of saving the 'lungs of the planet', of mitigating global climate change. No longer are humans over-reaching in just one region, but we are overreaching the whole planet, stretching ecological systems to a breaking point. While we are aware of the issues that threaten the well-being of life on this planet, including our own, how are we progressing on solutions?


Jane Goodall renews her faith in nature and humanity during the "Gombe 50" anniversary, An interview with Dr. Jane Goodall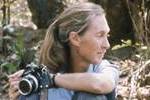 (04/12/2010) 2010 marks a monumental milestone for the Jane Goodall Institute (JGI) and its founder, Dr. Jane Goodall, DBE. Fifty years ago, Goodall, who is today a world-renowned global conservation leader, first set foot on the shores of Lake Tanganyika, in what is now Tanzania's Gombe National Park. The chimpanzee behavioral research she pioneered at Gombe has produced a wealth of scientific discovery, and her vision has expanded into a global mission 'to empower people to make a difference for all living things.' Time, however, has not stood still for Gombe. The wild chimps of the area have suffered as the local human population has swelled. Gombe National Park is now a forest fragment, a 35-square-kilometer island of habitat isolated in a sea of subsistence farming. Because the problems facing Gombe—unsustainable land practices, overpopulation, and a cycle of poverty—are typical of many other areas, lessons learned by Dr. Goodall and her team provide valuable insights for solutions at Gombe and beyond.


What happened to China?: the nation's environmental woes and its future


(04/01/2010) China has long been an example of what not to do to achieve environmentally sustainability. Ranking 133rd out of 146 countries in 2005 for environmental performance, China faces major environmental problems including severe air and water pollution, deforestation, water-issues, desertification, extinction, and overpopulation. A new article in Science discusses the complex issues that have led to China's environmental woes, and where the nation can go to from here.


Depopulation may be harming the Amazon rainforest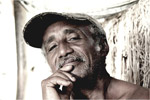 (03/31/2010) Urbanization may be having unexpected impacts in the Amazon rainforest by leaving forest areas vulnerable to exploitation by outsiders, report researchers writing in Conservation Letters. Conducting field surveys during the course of 10,000-kilometers of travel along remote Amazon rivers, Luke Parry of Lancaster University found that a sharp decrease in rural habitation has not been accompanied by a decline in harvesting of wildlife and forest resources, indicating that urban populations exact a heavy toll on distant forests through hunting, fishing, logging, and harvesting of non-timber forest products.


Women in Bangladesh help biodiversity with homegardens

(03/29/2010) Overpopulated, largely poor, and environmentally degraded, the nation of Bangladesh has known its share of woes. Yet even in face of struggles, including a forest loss of over 90 percent, the women of Bangladesh are aiding the country's struggling people and biodiversity through the establishment of some 20 million homegardens. Long-neglected by the government and NGOs, these homegardens provide food, firewood, and medicine.


Will it be possible to feed nine billion people sustainably?



(01/28/2010) Sometime around 2050 researchers estimate that the global population will level-out at nine billion people, adding over two billion more people to the planet. Since, one billion of the world's population (more than one in seven) are currently going hungry—the largest number in all of history—scientists are struggling with how, not only to feed those who are hungry today, but also the additional two billion that will soon grace our planet. In a new paper in Science researchers make recommendations on how the world may one day feed nine billion people—sustainably.


Could space technology save our planet?

(01/06/2010) A new book, Paradise Regained: the Regreening of Earth argues that the solutions to the world's current environmental crises—including climate change—could be lying far beyond our planet.


Record year for CO2 emissions, even with economic slowdown

(11/17/2009) 8.7 billion tons of carbon dioxide was emitted into the earth's atmosphere in 2008, a growth of 2 percent despite the economic crisis. This averages out to each person contributing a record high of 1.3 tons of carbon, according to a report in the journal Nature Science. While the global recession slowed the growth of fossil fuel emissions for the first time this decade, it did not lower emissions altogether.


"Money is not a problem," palm oil CEO tells conservationists during speech defending the industry


(10/26/2009) Earlier this month at a colloquium to implement wildlife corridors for orangutans in the Malaysian state of Sabah, Dr. Yusof Basiron, the CEO of Malaysian Palm Oil Council (MPOC), told conservationists and primate experts that the palm oil industry was ready to fund reforestation efforts in the corridors. "We can raise the money to replant [the corridors] and keep contributing as a subsidy in the replanting process of this corridor for connecting forests," Basiron said in response to a question on how the palm oil industry will contribute. "Money is not a problem. The commitment is already there, the pressure is already very strong for this to be done, so it's just trying to get the thing into motion."


Kenya's pain, part two: decades of wildlife decline exacerbated by drought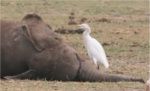 (10/20/2009) Not many years ago if you were planning a trip to Africa to see wildlife, Kenya would be near the top of the list, if not number one. Then violent riots in late 2007 and early 2008 leaving a thousand dead tarnished the country's image abroad. When calm and stability returned, Kenya was again open for tourism, and it's true that most travelers were quick to forget: articles earlier this year announced that even with the global economic crisis Kenya was expecting tourism growth. However, a new disaster may not be so quickly overcome.


Kenya's pain: famine, drought, government ambivalence cripples once stable nation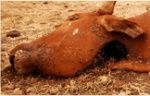 (09/17/2009) Kenya was once considered one of Sub-Saharan Africa's success stories: the country possessed a relatively stable government, a good economy, a thriving tourist industry due to a beautiful landscape and abundant wildlife. But violent protests following a disputed election in 2007 hurt the country's reputation, and then—even worse—drought and famine struck the country this year. The government response has been lackluster, the international community has been distracted by the economic crisis, and suddenly Kenya seems no longer to be the light of East Africa, but a warning to the world about the perils of ignoring climate change, government corruption, and the global food and water shortages.


Alleviating poverty and saving biodiversity are inherently linked argue scientists


(09/17/2009) Twenty-nine scientists argue in Science today that the world will not be able to lift up the world's poor unless it also addresses global biodiversity loss. They say that the same underlying problems—exploitation of resources, unsustainable overconsumption, climate change, population growth—are exacerbating global poverty and the extinction of species.


Saving gorillas by bringing healthcare to local people in Uganda, an interview with Dr. Gladys Kalema-Zikusoka


(09/16/2009) How can bringing healthcare to local villagers in Uganda help save the Critically Endangered mountain gorilla? The answer lies in our genetics, says Dr. Gladys Kalema-Zikusoka, wildlife veterinarian and director of Conservation through Public Health (CTPH). "Because we share 98.4% genetic material with gorillas we can easily transmit diseases to each other." Therefore, explains Kalema-Zikusoka "our efforts to protect the gorillas will always be undermined by the poor public health of the people who they share a habitat with. In order to effectively improve the health of the gorillas we needed to also improve the health of the people, which will not only directly reduced the health threat to gorillas through improvement of public health practices, but also improved community attitudes toward wildlife conservation."


Economists, scientists warn that world crises require new order of international cooperation and enforcement

(09/15/2009) A group of environmental scientists and economists warn that under current governing models the number and scale of human-caused crises are "outrunning our ability to deal with them".


World population set to reach 7 billion in two years

(08/13/2009) Despite declining birth rates in some developed countries, the world population is still growing—and fast. A new study by the Population Reference Bureau (PRB) finds that the human population will hit a new milestone of seven billion people by 2011.


Meeting food and energy demands by mid-century will be a challenge, says report

(06/25/2009) Meeting food and energy demands in a world where human population is expected to reach 9 billion by mid-century will require a range of approaches that increase the sustainability of agricultural production, reports a new assessment from Deutsche Bank's Climate Change Advisors (DBCCA).


Record hunger: one billion people are going hungry worldwide

(06/22/2009) A new estimate by the UN FAO estimates that one billion people are currently going hungry: the highest number in history. Largely exacerbated by the global economic crisis, the number of the world's hungry has risen by 100 million people.


What is the crop productivity and environmental impact of too much or too little fertilizer?



(06/18/2009) While the use of synthetic fertilizer has greatly increased agricultural production globally—helping to feed a global population that is not slowing down—it has brought with it high environmental costs. Fertilizer runoff has polluted many coastal regions creating 'dead zones' where the ocean is starved of oxygen by the influx of nitrogen. Synthetic fertilizers have also polluted the air with ammonia, and sent emissions of nitrous oxide into the atmosphere, contributing to global warming.


Rich countries buy up agricultural land in poor countries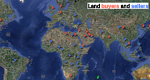 (05/26/2009) Over two-and-half million hectares in the Democratic Republic of the Congo; half a million hectares in Tanzania; and a quarter of a million hectares in Libya: these figures represent just some of the recent international land deals where wealthy countries buy up land in poorer nations for food, and sometimes biofuel, production. The controversial trend has sparked a recent report from the International Food Policy Research Institute (IFPRI) highlighting what nations have to gain—and lose—from participating in such deals.


UN: Population growth rates fall to 1.1 percent in Asia-Pacific

(05/19/2009) The population growth rate in the Asia-Pacific region has dropped to 1.1 percent, according to the Statistical Yearbook for Asia and the Pacific 2008, compiled by the UN's Economic and Social Commission for Asia and the Pacific (ESCAP). The 1.1 percent growth rate is the lowest in the developing world.


Chimpanzee population plummets 90 percent in supposedly strong region

(05/06/2009) Chimp populations continue to decline in Africa. A new survey of our closest relatives in the Cote D'Ivoire found that the population fell from an estimated 8,000 to 12,000 individuals to a paltry 800 to 1,200, a decline that took place in less than twenty years.


Group devoted to cutting human population receives boost from David Attenborough

(04/13/2009) Legendary filmmaker, broadcaster, and conservationist, David Attenborough has become a patron of the group Optimum Population Trust (OPT). The organization's goal is to use education and policy to lower the world's population.


Sustainable farming is the only way to feed the planet going forward


(02/05/2009) Embracing more sustainable farming methods is the only way for the world's farmers to grow enough food to meet the demands of a growing population and respond to climate change, the top crop expert with the United Nations Food and Agriculture Organization (FAO) said today.


Rural depopulation to have biodiversity impacts

(12/01/2008) Urbanization -- and accompanying rural abandonment -- may have profound implications for global biodiversity and therefore should factor into conservation planning, argue researchers writing in the December issue of Tropical Conservation Science.


Continued focus on economic growth will doom the planet say ecologists

(10/15/2008) An economy that focuses on economic growth above all else will lead to "disaster", argues a series of editorials published in this week's issue of New Scientist magazine. Citing the current financial crisis, where governments have signaled their fear of anything that threatens growth by pouring hundreds of billions of dollars into failing banks and financial institutions, a group of economists question the logic of an economic system built on the assumption of growth based on continued exploitation of Earth's finite resources.


No longer a fan of Earth Day

(05/01/2008) After April 22nd of this year, I am no longer a fan of Earth Day. It has become a strange pseudo-holiday that allows individuals, governments, corporations, and the media to focus a miniscule spotlight on our environmental crises, and then breathe a sigh of relief over the following days and weeks as they to go back to their old ineffectual ways. It is a day to stem the guilt of the sorry state of our natural—and 'civilized'—world. It is not a day where environmental education actually reaches the masses, or when people wake to the need—not the luxury—to change our ways. It is the opposite: a chance to feel good about our time's greatest crisis.


More people now live in cities than in rural areas

(02/27/2008) By the end of 2008, half of the world's 6.7 billion people will live in urban areas, according to a report released by the United Nations today.


Despite fire risk, more Americans building near forests

(10/29/2007) While much of the world is seeing an urbanization trend, U.S. housing density around national forests is expected to rise by 2050, reports a study from the U.S. Forest Service. The shift could put more people at risk of devastating forest fires and increase pressure on forests and the services they provide.


Asians played larger role in colonization of Europe than Africans

(08/06/2007) Humans with Asian origins played a larger role than those from Africa in colonizing Europe millions of years ago, reports a paper published in the early online edition of the journal Proceedings of the National Academy of Sciences (PNAS).


Rural population decline may not slow deforestation


(06/03/2007) A new paper shoots down the theory that increasing urbanization will lead to increasing forest cover in the tropics. Writing in the July issue of the journal Biotropica, Sean Sloan, a researcher from McGill University in Montreal, argues that anticipated declines in rural populations via urbanization will not necessarily result in reforestation--a scenario put forth in a controversial paper published in Biotropica last year by Joseph Wright of the Smithsonian Tropical Research Institute in Panama and Helene Muller-Landau of the University of Minnesota. Wright and Muller-Landau said that deforestation rates will likely slow, then reverse, due to declining rural population density in developing countries.


World population to peak at 9.2 billion in 2050



(03/13/2007) World population is expected to reach 9.2 billion by 2050 according to a new study by the United Nations. Virtually all growth will occur in developing countries, with their population growing from 5.4 billion today to 7.9 billion mid-century. The population of developed regions is expected to remain unchanged at 1.2 billion, and would have declined, were it not for the anticipated net migration from developing to developed countries.


Human ecological footprint to grow 34% by 2015 finds study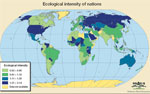 (02/08/2007) Population size and affluence are driving environmental degradation according to a new study published in the current edition of the journal Frontiers in Ecology. The authors say other widely cited drivers of environmental stress -- urbanization, economic structure, age distribution -- actually have relatively little impact.


Just how bad is the biodiversity extinction crisis?



(02/06/2007) In recent years, scientists have warned of a looming biodiversity extinction crisis, one that will rival or exceed the five historic mass extinctions that occurred millions of years ago. Unlike these past extinctions, which were variously the result of catastrophic climate change, extraterrestrial collisions, atmospheric poisoning, and hyperactive volcanism, the current extinction event is one of our own making, fueled mainly by habitat destruction and, to a lesser extent, over-exploitation of certain species. While few scientists doubt species extinction is occurring, the degree to which it will occur in the future has long been subject of debate in conservation literature. Looking solely at species loss resulting from tropical deforestation, some researchers have forecast extinction rates as high as 75 percent. Now a new paper, published in Biotropica, argues that the most dire of these projections may be overstated. Using models that show lower rates of forest loss based on slowing population growth and other factors, Joseph Wright from the Smithsonian Tropical Research Institute in Panama and Helene Muller-Landau from the University of Minnesota say that species loss may be more moderate than the commonly cited figures. While some scientists have criticized their work as "overly optimistic," prominent biologists say that their research has ignited an important discussion and raises fundamental questions about future conservation priorities and research efforts. This could ultimately result in more effective strategies for conserving biological diversity, they say.


AIDS will block Millennium Development Goals for some counties

(11/28/2006) HIV/AIDS will make it difficult, if not impossible, for many countries to reach the 2015 Millennium Development Goals (MDGs), according to a new analysis by researchers published to coincide with World AIDS Day on December 1, 2006.


By 2030 AIDS could be leading global cause of illness

(11/28/2006) HIV/AIDS, depression, and ischemic heart disease could be leading causes of illness by 2030 say researchers from the World Health Organization in a new paper published in the journal PLoS Medicine. However the researchers project that fewer children under the age of 5 years will die from disease in coming decades.


US population set to break 300m Tuesday

(10/16/2006) The U.S. population is expected to reach 300 million people on Tuesday, October 17 according to the U.S. Bureau of the Census. The world's largest economy has the fastest population growth (0.91 percent) of G-8 countries, meaning the country adds another 2.8 million people a year, equivalent to the addition of another Arkansas or Kansas. The United States is the third largest country in the world, behind China and India.


Remote island provides clues on population growth, environmental degradation

(08/25/2006) Halfway between South America and New Zealand, in the remote South Pacific, is Rapa. This horseshoe-shaped, 13.5 square-mile island of volcanic origin, located essentially in the middle of nowhere, is 'a microcosm of the world's situation,' says a University of Oregon archaeologist.


Jacob, Emily again the most popular baby names in America

(08/07/2006) Jacob was the most common name for baby boys born in the United States during 2005 according to the Social Security Administration. Emily was the most popular name for girls.


Map projects regional population growth for 2025

(07/18/2006) The number of people living within 60 miles (100 km) of a coastline is "expected to increase by 35 percent over 1995 population levels, exposing 2.75 billion people worldwide to the effects of sea level rise and other coastal threats posed by global warming," according to a new map showing projected population change for the year 2025. The map, developed by researchers at the Center for Climate Systems Research, a part of The Earth Institute at Columbia University in New York, shows "that the greatest increases in population density through 2025 are likely to occur in areas of developing countries that are already quite densely populated," according to a release from The Earth Institute.


Growth of cities can affect local weather

(06/19/2006) In the past half-century, cities have begun to expand in some of the Earth's most arid areas. While scientists have known for some time that the so-called "heat-island" effect of large cities such as Atlanta and Houston can affect their weather, they knew less about this effect and other processes in arid cities, such as Phoenix, which have experienced explosive population growth.


World cereal production forecast to decrease in 2006

(05/07/2006) Worldwide, 39 countries are in need of external food assistance -- the majority required for drought-affected and chronically food insecure populations in southern and eastern Africa, according to a new FAO report released today.


Pittsburgh has more urban sprawl than Los Angeles, new maps show

(04/26/2006) Recent urban development in Los Angeles is less scattered than recent development in Boston. Miami is America's most compact big city and Pittsburgh its most sprawling. Changing the number or size of municipal governments in a metro area has no impact on whether or not urban development is scattered, but controlling access to groundwater does. These are among the startling findings from a University of Toronto-based team of researchers who used satellite data and aerial photography to create a grid of 8.7 billion data cells tracking the evolution of land use in the continental United States.


Tropical deforestation rates to slow in future - new study

(04/06/2006) As human population growth rates diminish in coming years deforestation rates are expected to slow according to research published in Biotropica online. The report offers hope that reduced rates of forest conversion can stave off a future extinction crisis in the tropics, where most of the world's biodiversity is found. Scientists estimate that as much as 50 percent of the planet's terrestrial biodiversity is found in tropical rainforests distributed around the world but the United Nations recently warned that the current rate of extinction is running 100 to 1,000 times the normal background rate.


Without recycling, world metals face depletion finds Yale study

(01/26/2006) Researchers studying supplies of copper, zinc and other metals have determined that these finite resources, even if recycled, may not meet the needs of the global population forever, according to a study published in the Proceedings of the National Academy of Sciences.


Number of hungry Africans doubles in a decade

(01/24/2006) number of Africans requiring food assistance has doubled in the past decade due to crop failures, drought, failing governments, civil strife, and the impact of AIDS, said the United Nations World Food Programme. The World Food Programme says it will to provide food assistance this year to some 43 million people across Africa, including some 35 million in need of emergency food aid, for a total of over $1.8 billion.


New evidence shows abrupt worldwide increase in birth rate during Neolithic period

(01/03/2006) In an important new study assessing the demographic impact of the shift from foraging to farming, anthropologists use evidence from 60 prehistoric American cemeteries to prove that the invention of agriculture led to a significant worldwide increase in birth rate.


New maps reveal the human footprint on Earth

(12/05/2005) As global populations swell, farmers are cultivating more and more land in a desperate bid to keep pace with the ever-intensifying needs of humans.


Plague could worsen with global warming

(11/14/2005) Warmer, wetter weather brought on by global warming could increase outbreaks of the plague, which has killed millions down the ages and wiped out one third of Europe's population in the 14th century, academics said.



Page 1 | Page 2 | Page 3