News articles on pollution

---
Mongabay.com news articles on pollution in blog format. Updated regularly.





Incinerators in China put health of Americans at risk

(08/12/2009) Toxic pollutants from China's trash incinerators are spreading far and wide, putting the health of Chinese citizens in China and Americans in the United States at risk, reports the New York Times.


Chinese factory closes following cadmium pollution protest

(08/05/2009) The Xianghe Chemical Factory in China was closed after protests from local residents in the central Human Province. The plant had recently been the target of several widely-covered "mass-incidents" of violent protest. Nearly 1,000 protestors called for immediate closure of the plant last week.


Increasing pollution in US beaches

(07/31/2009) A recent water quality assessment by the Natural Resources Defense Council cites that the levels of ocean pollution required more than 20,000 mandatory closing and advisory days at beaches across the United States this year. Pollution and contamination levels have not been diminishing, and this was the fourth consecutive year for beach closures to reach record numbers.


Brazil returns massive shipment of waste to the UK

(07/31/2009) Brazil has charged $419,000 in fines to import companies Stefenon Estrategia e Marketing, Bes Assessoria e Comercio Exterior and Alphatec for their attempted illegal importing of some 1,600 tons of waste. The assorted waste containers arrived in Brazilian ports in 89 shipping containers in November and are filled with rotting food products, diapers, medical waste, cleaning product containers, and computer parts, among other items.


Coal demand cools

(07/30/2009) The U.S. coal sector will need to cut production 50 million tons this year due to falling demand, reports The Wall Street Journal. The cuts come in addition to even larger reductions earlier in the year.


Burning by Asia Pulp & Paper contributes to haze in Indonesia, Malaysia

(07/28/2009) One quarter of fire hotspots recorded in the Indonesia province of Riau on the island of Sumatra in 2009 have occurred in concessions affiliated with Sinar Mas Group's Asia Pulp & Paper (APP), according to new analysis by Eyes on the Forest, a coalition of environmental groups. The fires are contributing to the "haze" that is affecting air quality and causing health problems in Malaysia.


Chevron expects to lose $27B suit but will refuse to pay damages

(07/22/2009) Chevron Corp. expects to lose a multibillion dollar environmental lawsuit in Ecuador but has no intention of paying damages and will continue to fight for "decades", reports the Wall Street Journal.


A Tasmanian tragedy? : How the forestry industry has torn an island apart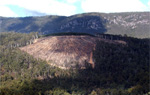 (07/02/2009) This is by no means a new battle: in fact, Tasmanian industrial foresters and environmentalists have been fighting over the issue of clearcutting the island's forests for decades. The battle—some would probably prefer 'war'—is over nothing less than the future of Tasmania. Some Tasmanians see the rich forests that surround them in terms of income, dollars and cents; they see money literally growing on trees, or more appropriately growing on monoculture plantations and government owned native forests. They see the wilderness of Tasmania as an exploitative resource.


New Yangtze River dam could doom more endangered species

(06/22/2009) Eight Chinese environmentalists and scientists have composed a letter warning that a new dam under consideration for the Yangtze River could lead to the extinction of several endangered species. The letter contends that Xiaonanhia Dam, which would be 30 kilometers upstream from the city of Chongqing, will negatively impact the river's only fish reserve. Spanning 400 kilometers in the upper Yangtze, the reserve is home to 180 fish species, including the Endangered Chinese sturgeon, and the Critically Endangered Chinese paddlefish, as well as the finless porpoise.


What is the crop productivity and environmental impact of too much or too little fertilizer?



(06/18/2009) While the use of synthetic fertilizer has greatly increased agricultural production globally—helping to feed a global population that is not slowing down—it has brought with it high environmental costs. Fertilizer runoff has polluted many coastal regions creating 'dead zones' where the ocean is starved of oxygen by the influx of nitrogen. Synthetic fertilizers have also polluted the air with ammonia, and sent emissions of nitrous oxide into the atmosphere, contributing to global warming.


UN calls for global ban on plastic bags to save oceans

(06/09/2009) The UN's top environmental official called for a global ban on plastic bags yesterday. "Single use plastic bags which choke marine life, should be banned or phased out rapidly everywhere. There is simply zero justification for manufacturing them anymore, anywhere," said Achim Steiner, executive director of the U.N. Environment Program.


Kenya moves forward to ban the pesticide Furadan after it is used to kill 76 lions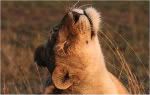 (06/08/2009) After highly-publicized poisonings of lions in Kenya's national parks, the Kenyan Parliament has begun addressing longstanding concerns regarding the pesticide Furadan. Since 1995 Furadan has been used to illegally kill 76 lions, 15 hyenas, 24 hippos, over 250 vultures, and thousands of other birds in Kenya. These numbers are likely low due to under-reporting, according to Kenya-based conservation organization, Wildlife Direct.


Tropical East Asian forests under great threat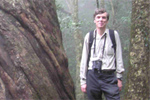 (06/02/2009) Tropical East Asia's rapid population growth and dramatic economic expansion over the past half century have taken a heavy toll on its natural resources. More than two-thirds of the region's original forest cover has been cleared or converted for agriculture and plantations, while its flora and fauna have suffered dearly from a burgeoning trade in wildlife products—several charismatic species have gone extinct as a direct consequence of human exploitation. Nevertheless tropical East Asia remains a top global priority for conservation, supporting up to a quarter of the world's terrestrial species.


Polluted, degraded ecosystems can recover in less than a lifetime



(05/31/2009) Restoration efforts can return polluted or degraded landscapes to previous states in less than a lifetime, according to study Yale School of Forestry and Environmental Studies. The study rebuts a common assumption that ecosystem recovery takes centuries, even millennia.


U.S. CO2 emissions fall 2.8% in 2008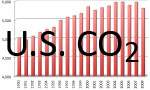 (05/21/2009) Carbon dioxide emissions from fossil fuel use in the United States fell 2.8 percent in 2008, the largest annual drop in more than 20 years, reports the Energy Information Administration. A slowing economy and high gasoline prices contributed to the decline. U.S. emissions from fossil fuel burning in 2008 were 15.9 percent above the 1990 level (the baseline for the 1997 Kyoto Protocol) and 2.8 percent below the 2005 level (the baseline proposed under the American Clean Energy and Security Act of 2009 [Waxman-Markey bill]).


Chevron faces shareholder rebuke on claims by Amazon rainforest Indians

(05/21/2009) Calpers, the country's largest public pension fund with $170 billion in assets, announced Thursday it will support a resolution calling on Chevron to examine whether it complies with environmental regulations in Ecuador. The move comes as the oil giant faces a potential $27 billion dollar liability for environmental damage caused by Texaco, a company Chevron (NYSE:CVX) acquired in 2001. In court filings Texaco has admitted to dumping and spilling billions of gallons of toxic waste and oil in eastern Ecuador's Amazon rainforest between 1964 and 1990.


Australia delays climate measures, but raises targets

(05/06/2009) Australia on Monday abruptly shifted its climate policy to give polluting industries more time to cut greenhouse gas emissions.


Canada and Britain abandon conventional coal

(04/29/2009) In an effort to curb climate change, both Britain and Canada have announced plans to stop building new conventional coal power plants, a move long-advocated by environmentalists. Both nations have turned their sights to the possibility of clean coal, a controversial and still unproven method that has divided environmentalists, scientists, and policy makers.


Mexican Salamanders Used in Neurology Labs May Go Extinct in Wild

(04/21/2009) Ambystoma mexicanum, a salamander found only in the fetid canals surrounding Mexico City, faces extinction despite the efforts of researchers. As reported by Robert Koenig in the 5 December issue of Science, ecologists estimate that there are now only 100 of these salamanders per square kilometer in the canals, swamps, and lakes around the city – a rapid drop from their density of 600 per square kilometer in the 1980s. The population has dwindled as the system of waterways has dried up and become more polluted, and the salamander is now designated as critically endangered by the International Union for the Conservation of Nature (IUCN). Luis Zambrano of the National Autonomous University of Mexico is studying the axolotl to better understand its ecology, reproduction, and conservation. He's working to identify the best areas of habitat and establish reserves.


Black carbon linked to half of Arctic warming

(04/05/2009) Black carbon is responsible for 50 percent of the total temperature increases in the Arctic from 1890 to 2007 according to a study published in Nature Geoscience. Since 1890 the temperature in the Arctic has risen 1.9 degrees Celsius, linking black carbon to nearly an entire degree rise in Celsius or almost two degrees Fahrenheit.


Ecological Cacao? Thinking about all sides of your chocolate bar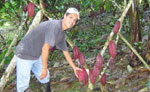 (04/01/2009) As concern for the preservation of forest eco-systems in the tropics has increased over past decades, there has been a growing consideration for ways to harmonize tropical agricultural production with the surrounding environment. The idea of shade grown products, especially coffee and cacao, have become the focus of scientific study and of marketable interest for environmentally conscientious consumers. However, the practical and dependable nature of the practice of shade growing for farmers and conservation objectives is still the matter of some debate.


Protecting watersheds secures freshwater and saves billions of dollars

(03/19/2009) The World Water Forum brings together 25,000 experts this week in Istanbul, Turkey to discuss the water challenges facing a growing world. According to a compilation of case studies by the International Union for Conservation of Nature (IUCN), which is sponsoring the event, one of the simplest and least expensive ways to have ample water for a growing human population is to protect watersheds. Not only do protected watersheds provide clean and easy-access water for many of the world's largest cities, their protection also saves billions of dollars.


Plastic garbage accounts for one-third of leatherback sea turtle mortalities

(03/17/2009) A new study in Marine Pollution Bulletin has confirmed that the world's largest sea turtle is succumbing in startling numbers to an environmental issue that receives little attention: plastic trash in the oceans.


Shells thinning due to ocean acidification

(03/13/2009) By soaking up excess CO2 from the atmosphere oceans are undergoing a rise in acidity which is having ramifications across their ecosystems, most frequently highlighted in the plight of coral reefs around the world. However, a new study in Nature Geoscience shows that the acidification is affecting another type of marine life. Foraminifera, a tiny amoeba-like entity numbering in the billions, have experienced a 30 to 35 percent drop in their shell-weight due to the high acidity of the oceans.


New greenhouse gas '4,800 times more potent' than carbon

(03/12/2009) Scientists from MIT and Scipps Institution of Oceanography have announced the discovery of an exceptionally potent new greenhouse gas. Sulfuryl fluoride is an up-and-coming fumigant against insects, but scientists have discovered that if the new gas becomes widely used it could contribute significantly to climate change.


Aquatic animals emit powerful greenhouse gas

(03/02/2009) A number of water-dwelling species emit the greenhouse gas nitrous oxide, researchers announced today in the journal Proceedings of the National Academy of Sciences . Although nitrous oxide is low in concentration globally, it is considered the fourth largest contributor to climate change. This is due to its potency: in a hundred year period nitrous oxide by weight packs 310 times more punch as a greenhouse gas than carbon dioxide.


14,000-barrel oil spill in the Ecuadorean Amazon

(02/27/2009) A ruptured oil pipeline caused 14,000 barrels of crude to spill into a river in the Napo region in northeast Ecuador, an area known for its high biological diversity, reports Reuters.


Biologists warn of rainforest mining threat from Alcoa, Newmont in Suriname

(02/23/2009) A prominent group of biologists are calling for Alcoa, Newmont Mining Corp, and other minerals conglomerates to forgo gold and bauxite mining operations in a biologically-rich zone in the South American country of Suriname.


Amazon rainforest in big trouble, says UN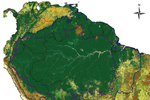 (02/19/2009) Economic development could doom the Amazon warns a comprehensive new report from the United Nations Environment Programme (UNEP). The report — titled GEO Amazonia [PDF-21.3MB] — is largely a synthesis of previously published research, drawing upon studies by more than 150 experts in the eight countries that share the Amazon.


CO2 levels rise to a new record

(02/17/2009) Atmospheric carbon dioxide concentrations climbed 2.28 parts-per-million (ppm) in 2008 to the highest level in at least 650,000 years — and possibly 20 million years — reports NOAA.


Cellulosic ethanol healthier, better for the environment, than corn ethanol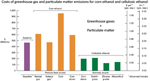 (02/03/2009) Ethanol produced from switchgrass, prairie biomass, and Miscanthus will reduce the environmental and health impacts of expanded biofuels production relative to using corn as a feedstock, report researchers writing in the journal Proceedings of the National Academy of Sciences.


Beef drives 80% of Amazon deforestation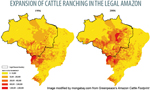 (01/29/2009) Nearly 80 percent of land deforested in the Amazon from 1996-2006 is now used for cattle pasture, according to new maps released today in a report by Greenpeace at the World Social Forum in Belem, Brazil. The report, Amazon Cattle Footprint: Mato Grosso: State of Destruction, confirms that cattle ranching is the primary driver of deforestation in Earth's largest rainforest: the Brazilian Amazon.


Saving leatherback turtles in South America's smallest country, Suriname: An interview with Liz McHuron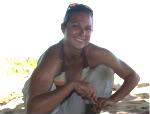 (01/27/2009) After a year studying marine biology at Moss Landing Marine Labs, Liz McHuron headed off to the little-known nation of Suriname to monitor leatherback sea turtles. Her responsibilities included implementing a conservation strategy for a particular beach, moving leatherback nests in danger of flooding, and educating volunteer workers on the biology, behavior, and conservation efforts of the world's largest, and most unique, marine turtle. I visited McHuron during her time at the beach of Galibi in Suriname; she proved to be the sort of scientist who refused to be deterred: breathtaking humidity or downpours, fer-de-lances on the beach or jaguars, Liz was always on the move, always working to aid the critically-endangered leatherbacks while studying them with the thoroughness inherit in a born scientist.


Deadly 'brown cloud' over South Asia caused by wood and dung burning

(01/23/2009) Long a subject of debate, the cause of the infamous brown cloud that hovers over the Indian Ocean and South Asia every winter has finally been discovered. Researchers led by Dr Orjan Gustafsson from the University of Stockholm in Sweden announced in Science that 70 percent of the cloud is made up of soot from the burning of biomasses, largely wood and animal dung used for cooking.


China delays massive water scheme to redirect rivers from south to north

(12/31/2008) China will delay ambitious plans to divert billions of water to its arid north amid environmental concerns, reports the Wall Street Journal.


Will 'peak oil' spur expanded coal use? And what does it mean for climate?

(12/19/2008) The world must phase out emissions from coal by 2030 to avert dangerous climate change, said scientists speaking at the annual meeting of the American Geophysical Union in San Francisco.


Peak coal to follow peak oil?

(12/19/2008) Governments have greatly overestimated global coal reserves according to estimates presented by a geologist at the annual meeting of the American Geophysical Union in San Francisco.


China successfully cut pollution during Olympics finds NASA

(12/18/2008) China's efforts to clean up Beijing's skies during the Olympics seemed to have worked, reports NASA.


Bank of America will no longer finance mountaintop removal coal mining

(12/04/2008) Bank of America will phase out financing for companies that practice mountaintop removal coal mining, a destructive and controversial method of coal extraction, according to a statement from the banking giant. The policy comes the day after the Environmental Protection Agency — at the behest of the Bush administration — approved a rule that will make it easier for coal companies to dump waste from mountaintop removal mining operations into streams and valleys.


A new reason to ban whaling: your health

(11/28/2008) Health officials have recommended a ban on the eating of pilot whales, a traditional food source, in the Faroe Islands, reports New Scientist. The build-up of toxins — which bioaccumulate up the food chain as predators feed on tainted organisms — have rendered whale meat harmful to humans.


Germany meets Kyoto target for CO2 emissions

(11/28/2008) Germany has reduced its carbon dioxide emissions below levels mandated under the Kyoto Protocol reports Bloomberg.


Industrialized countries slow to reduce emissions

(11/17/2008) Industrialized countries are making slow progress in reducing emissions as pledged under the Kyoto Protocol, finds a new U.N. assessment of global emissions.


CO2 emissions penalties may cost 20 countries $46 billion

(11/16/2008) Japan, Australia, and several European countries face billions of dollars in emissions penalties under the Kyoto Protocol, reports Bloomberg.


Limiting global warming to 2-degree rise will require $180/t carbon price says energy think tank

(11/13/2008) In a report released Wednesday the International Energy Agency warned that a business-as-usual approach to energy use would result in a 6°-degree rise in temperatures putting hundreds of millions at risk from reduced water supplies and diminished agricultural production. But the agency said that limiting temperature rise to 2-3°-rise by the end of the century would be "possible, but very hard."


Factoring social and economic instability into ecological catastrophe and the decline of western civilization

(11/12/2008) When proposing and exploring solutions to environmental crises we rarely, if ever, consider social and geopolitical factors such as massive refugee migrations, economic market instability and collapse, wars for resources, the peaking of oil, civil uprisings/riots, and the rise of fascism/military oppression. If we hope to create lasting and effective solutions to environmental issues of the 21st Century it is clear we must consider facets beyond the realm of traditional environmental science and shift towards multi-disciplinary systems-level approaches. In addition to the long list of existing and impending environmental crises (passing points-of-no-return in tropical deforestation and climate change, widespread coral bleaching, and the accelerating mass extinction of biodiversity) we must recognize and adapt to the effects of current and emerging social issues (resource wars, economic collapse, and the rise of fascism).


In final weeks, President Bush aims to extend his environmental legacy

(11/09/2008) On Tuesday, November 4th, the people of the United States elected a new president, Senator Barack Obama. Many feel a new day is coming on a number of issues, including the environment. However the Bush Administration has 72 days left in its term and appears hopeful to use every one of those to make last-minute changes to environmental rules that will have wide-ranging impacts on the nation's endangered species, air, water, parks, and undeveloped land. As the administration has done since taking office eight years ago, it is working toward such policies—all of them controversial—to benefit industry at the cost of the environment and health safeguards.


Obama may bring leadership, rather than obstruction, to climate change talks

(11/06/2008) The election of Barack Obama as president of the United States may bring a new era of U.S. leadership on climate.


Ozone hole is second-largest on record in 2008

(10/30/2008) The Antarctic ozone hole reached its second-largest size on record in 2008, reports NASA.


Yellowstone amphibians in decline due to climate change

(10/27/2008) Climate change appears to be responsible for a "marked drop" in the population of three of four species of amphibian once common to Yellowstone National Park, report researchers writing in Proceedings of the National Academy of Sciences.


Geoengineering schemes need ranking system to avoid wasting money, destroying the planet

(10/26/2008) Schemes to alter Earth's climate on a planetary scale should be ranked according to their efficacy, cost, risks and their rate of mitigation, argues a new editorial published in Nature Geoscience. With so-called geoengineering proposals proliferating as concerns over climate change mount, Philip Boyd of New Zealand's NIWA warns that "no geo-engineering proposal has been tested or even subjected to preliminary trials". He says that despite widespread media attention, scientists have yet to even come up with a way to rank geoegineering schemes for their efficacy, cost, associated risk, and timeframe. Thus is it unclear whether ideas like carbon burial, geochemical carbon capture, atmospheric carbon capture, ocean fertilization, cloud manipulation, "space sunshades", or strategically-placed pollution can be effective on a time-scale relevant to humankind, economical, or even safe.



Page 1 | Page 2 | Page 3 | Page 4 | Page 5 | Page 6 | Page 7 | Page 8 | Page 9 | Page 10 | Page 11 | Page 12