News articles on politics

---
Mongabay.com news articles on politics in blog format. Updated regularly.





Discovery Channel cuts climate change episode from Planet Earth follow-up

(11/17/2011) The new series Frozen Planet, by the creators of the super-popular and universally-acclaimed Planet Earth, details the wildlife and changing nature of the world's poles: the Antarctic and the Arctic. But while the four-year production filmed seven episodes, American audiences will only be treated to six. Discovery Channel has dropped the last episode that deals specifically with climate change.


Civilization shifting: a new leaderless era


(11/15/2011) For well over a decade global change scientists have ushered calls for urgent alteration in what they refer to as the "Business-as-Usual (BAU) paradigm" to cope with the interlinking social, economic, and environmental issues of the 21st Century. In 2001, one of the world's largest Earth Science collaborative organizations, the International Geosphere-Biosphere Program (IGBP), published their "A Planet Under Pressure" summary report for policy makers.


12,000 surround White House to protest tar sands pipeline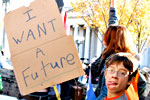 (11/07/2011) One year to the day before the 2012 US election, up to 12,000 activists encircled the White House to protest the Keystone XL pipeline, a proposed 1,700 mile pipeline that would carry oil from Canada's infamous tar sands to the US and other foreign markets. Critics of the TransCanada pipeline have warned of potential spills in America's heartland as well as the climate impacts of allowing more tar sands oil, which has a higher carbon footprint than conventional sources, into the US and other markets. The issue has galvanized climate and environmental activists in the US with the massive rally on Sunday preceded by civil disobedience actions in late summer that lead to the arrests of 1,253 people.


Sober up: world running out of time to keep planet from over-heating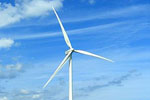 (10/24/2011) If governments are to keep the pledge they made in Copenhagen to limit global warming within the 'safe range' of two degrees Celsius, they are running out of time, according to two sobering papers from Nature. One of the studies finds that if the world is to have a 66 percent chance of staying below a rise of two degrees Celsius, greenhouse gas emissions would need to peak in less than a decade and fall quickly thereafter. The other study predicts that pats of Europe, Asia, North Africa and Canada could see a rise beyond two degrees Celsius within just twenty years.


Chamber of Commerce awarded Rubber Dodo for being 'one of the most environmentally destructive forces in America'

(10/19/2011) The US Chamber of Commerce has been given an ironic award this month: the Rubber Dodo. According to the Center for Biological Diversity (CBD), the award is give to 'those who have done the most to drive endangered species extinct.'


Australia's carbon tax moves closer to reality

(10/12/2011) By a margin of just two votes (74-72), Australia's plan to put a price on carbon passed its toughest hurdle today. It is now expected that the Australian legislator will moved forward to put the carbon tax into law. The carbon tax, pushed aggressively by Australian Prime Minister Julia Gillard, was just as ferociously opposed by business leaders and opposition party leader, Tony Abbott.


Tar sands pipeline 'another dirty needle feeding America's fossil fuel addiction'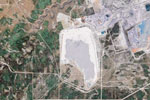 (10/11/2011) Climate and environmental activism in the US received a shot of enthusiasm this summer when it focused unwaveringly on the Keystone XL Pipeline. During a two week protest in front of the White House, 1,253 activists—from young students to elder scientists, from religious leaders to indigenous people—embraced civil disobedience for their cause and got themselves arrested. Jamie Henn, spokesperson with Tar Sands Action, which organized the protests, and co-founder of climate organization 350.org, told mongabay.com that,"the reason the Keystone XL pipeline has emerged as such a key fight is because it is on a specific time horizon, the Administration says it will issue a decision by the end of this year, and the decision whether or not to grant the permit rests solely on President Obama's desk. This is a clear test for the President."


Tea Party rallies in favor of Gibson Guitar, ignores reasons instrument-maker is under investigation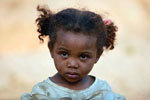 (10/10/2011) This weekend around 500 people showed up for a rally and concert in Nashville, Tennessee. The rally was in support of Gibson Guitars, a US-company currently under investigation for allegedly importing illegally logged wood into the country, an action that breaks a recent bipartisan amendment to the Lacey Act. While the Tea Party-affiliated groups that held the rally were expressing frustration with perceived over-regulation by the federal government, the issue at stake—a global effort to help stem illegal logging—was actually overlooked by the organizers.


Obama administration opens more of the Arctic to drilling

(10/05/2011) Nearly 500 Arctic oil and gas leases from the Bush administration have been restarted this week by the Obama administration. Known as Chukchi Lease 193, the various leases had been held up in court after environmental groups and indigenous groups challenged them, citing a significant lack of baseline information about the Chukchi Sea ecosystem. The Obama administration now says that many of the ecosystem gaps need not be filled, but Arctic indigenous and environmental groups disagree.


Fossil fuel subsidies going in the wrong direction?

(10/05/2011) In 2009, G20 nations committed to phasing out fossil fuel subsidies over the medium term, yet are further away today than they were two years ago from keeping the pledge. According to the International Energy Agency (IEA) fossil fuel subsidies rose by nearly $100 billion in the last year alone, from $312 billion in 2009 to $409 billion in 2010. The agency warned that subsidies could reach $660 billion by 2020 if governments don't act on reform.


Public opposition pushes Myanmar to suspend giant Chinese dam

(10/04/2011) Large-scale opposition has pushed the Myanmar government to suspend construction of a massive Chinese dam. Being built on the confluence of the Mayhka amd Malihka rivers at the head of Irrawaddy River, the Myitsone Dam would have created a reservoir the size of Singapore and has already pushed 12,000 people off their land. China Power Investment Corporation, which is building the dam, has fired back at the Myanmar government saying their decision will lead to 'a series of legal issue'.


Tea party versus Madagascar's forests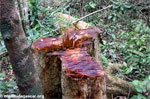 (10/02/2011) The Tea Party and the African island-nation of Madagascar are having dueling concerts over the issue of illegal logging, reports the Associated Press. A concert in Madagascar over the weekend was meant to highlight the problem of illegal deforestation in one of the world's poorest countries. Meanwhile the Tea Party is holding a rally and concert on October 8th to support Gibson Guitar, a musical instruments company currently under investigation for breaking US law by allegedly purchasing illegally logged wood products from Madagascar.


Putting people to work: restoring our ecosystems, sequestering carbon

(10/02/2011) President Obama's sole focus of his September 8th speech to the United States Congress was job creation. He closed his speech by summoning an earlier time of promise: "President Kennedy once said, ' Our problems are man-made—therefore they can be solved by man. And man can be as big as he wants.' These are difficult years for our country. But we are Americans. We are tougher than the times we live in, and we are bigger than our politics have been. So let's meet the moment. Let's get to work..." Inspiration is surely needed because in addition to the United States, where unemployment remains at about 9 percent, severe unemployment is found throughout the world, with Greece, Spain, and South Africa, for example, having 2011 summer unemployment rates at over 16, 20, and 25 percent, respectively.


Judge: work must halt on monster dam, Belo Monte

(09/29/2011) The decades-long fight over Brazilian megadam, the Belo Monte, has taken another U-turn after a judge ordered work to stop immediately since the dam would devastate vital fishing grounds for local people. In June the Brazilian government gave a go-ahead to the $11-17 billion dam, despite large-scale opposition from indigenous groups along the Xingu River and international outcry, including a petition signed by 600,000 people.


Following violent crackdown against protestors, Bolivia puts Amazon road project on ice

(09/27/2011) After a police crackdown against indigenous activists, Bolivian President Evo Morales has suspended a large highway project through the Amazon rainforest. The police reaction—which included tear gas, rounding up protestors en masse, and allegations of violence—resulted in several officials stepping down in protest of the government's handling. Some indigenous people marched 310 miles (498 kilometers) from the Amazon to La Paz to show solidarity against the road, saying they had not been consulted and the project would destroy vast areas of biodiverse rainforest.


Malaysian court blocks rainforest tribes' fight against mega-dam in Borneo

(09/09/2011) Indigenous tribes in Borneo suffered a stinging defeat Thursday after Sarawak's highest court ruled against them in 12-year-long legal battle. Tribal groups had challenged the Malaysian state government for seizing indigenous lands in order to build a massive hydroelectric power plant, dubbed the Bakun dam, but the three-person top court found unanimously against the tribes.


Sowing the seeds to save the Patagonian Sea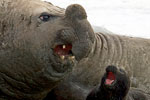 (09/07/2011) With wild waters and shores, the Patagonia Sea is home to a great menagerie of marine animals: from penguins to elephants seals, albatrosses to squid, and sea lions to southern right whales. The sea lies at crossroads between more northern latitudes and the cold bitter water of the Southern Ocean, which surround Antarctica. However the region is also a heavy fishing ground, putting pressure on a number of species and imperiling the very ecosystem that supplies the industry. Conservation efforts, spearheaded by marine conservationist Claudio Campagna and colleagues with the Wildlife Conservation Society (WCS), are in the early stages. Campagna, who often writes about the importance of language in the fight for preservation, has pushed to rename the area to focus on its stunning wildlife.


Peru president signs indigenous rights act into law

(09/07/2011) Peru's new president, Ollanta Humala, has signed into law a measure requiring that indigenous groups are consulted prior to any mining, logging, or oil and gas projects on their land. If properly enforced, the new legislation will give indigenous people free, prior and informed consent (FPIC) over such industrial projects, though the new law does not go so far as to allow local communities a veto over projects. Still, the law puts Peru in line with the Indigenous and Tribal Peoples Convention of 1989, which the South American nation ratified nearly two decades ago.


Climate test for Obama: 1,252 people arrested over notorious oil pipeline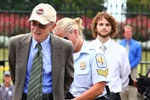 (09/06/2011) Two weeks of climate disobedience at the White House ended over the weekend with 1,252 people arrested in total. Activists were protesting the controversial Keystone XL pipeline in an effort to pressure US President Barack Obama to turn down the project. If built the pipeline would bring oil from Alberta's tar sands through six US states down to Texas refineries. While protestors fear pollution from potential spills, especially in the Ogallala Aquifer which supplies water to millions, the major fight behind the pipeline is climate change: Canada's tar sands emit significantly more carbon than conventional sources of oil.


The heroic wolf: are wolves the key to saving the Canada lynx?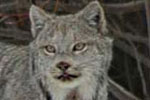 (08/31/2011) In 2000 the Canada lynx (Lynx canadensis) was listed as threatened under the US Endangered Species Act (ESA). While remaining stable in Canada and Alaska, the Canada lynx population had essentially collapsed in much of the continental US, excluding Alaska. Aside from habitat loss, one of the main factors imperiling the medium-sized wild cat was a decline in prey, specifically snowshoe hares (Lepus americanus). Researchers have now come up with an innovative way to aid hungry lynx in the US: wolves.


Uganda resurrects plan to hand over protected forest to sugar company

(08/22/2011) An environmental issue in Uganda that left three people dead four years ago has reared its head again. The Ugandan government has resurrected plans to give a quarter of the Mabira Forest Reserve to a sugar cane corporation after dropping the idea in 2007 following large-scale protests, including one that left many activists injured and three dead. A pet project of Ugandan President Yoweri Museveni the plan would degazette 7,100 hectares of the 30,000 hectare Mabira Forest Reserve for a sugarcane plantation to be run by the Indian-owned company, Mehta Group. However the plan is being heavily attacked by critics.


Over 100 protestors arrested as civil action begins against tar sands pipeline to US

(08/22/2011) In the first two days of a planned two week sit-in at the White House in Washington DC, over 100 activists against the Keystone XL pipeline have been arrested, reports Reuters. If approved by the Obama Administration, the 1,700 mile pipeline would bring around 700,000 barrels of oil daily from Canada's notorious tar sands to oil refineries in Texas.


The importance of recognizing viewpoints in a rapidly changing world


(08/16/2011) Is oil palm bad? Is protecting tropical forests more important than converting them for economic development? Should we spike trees to make sure no one cuts them down? Answers to these questions depend on which side of the argument you're on. But often people on either side of debates hardly know what their opponents are thinking.


Dole destroying forest in national park for bananas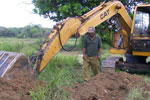 (08/14/2011) Dole Food Company, a US-based corporation famous for its tropical fruit products, is allegedly destroying rainforest in Somawathiya National Park in Sri Lanka for a banana plantation reports local press. The 4,700 hectare (11,600 acre) plantation, reportedly handed to local company Letsgrow by Sri Lanka's military, imperils an elephant migration route and a number of tropical species. Letsgrow has partnered with Dole on the plantation work, already clearing almost half the area, described as 'thick jungle'. Sri Lanka, which has only come out of a decades-long civil war in 2009, is currently seeking a rise in agricultural development.


Indigenous peoples in Suriname still wait for land rights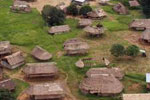 (07/31/2011) Legal rights and recognition for the diverse indigenous peoples of Suriname have lagged behind those in other South American countries. Despite pressure from the UN and binding judgments by the Inter-American Court of Human Rights, Suriname has yet to recognize indigenous and tribal land rights, a situation that has disconnected local communities from decisions regarding the land they have inhabited for centuries and in some cases millennia. A new report, Securing Indigenous Peoples' Rights in Conservation in Suriname: A Review outlines how this lack of rights has alienated indigenous communities from conservation efforts in Suriname. Instead of having an active say in the creation of conservation reserves, as well as their management, decisions on indigenous lands have traditionally been imposed from the 'top-down' either by government officials or NGOs.


Adaptation, justice and morality in a warming world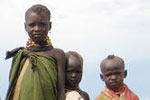 (07/28/2011) If last year was the first in which climate change impacts became apparent worldwide—unprecedented drought and fires in Russia, megaflood in Pakistan, record drought in the Amazon, deadly floods in South America, plus record highs all over the place—this may be the year in which the American public sees climate change as no longer distant and abstract, but happening at home. With burning across the southwest, record drought in Texas, majors flooding in the Midwest, heatwaves everywhere, its becoming harder and harder to ignore the obvious. Climate change consultant and blogger, Brian Thomas, says these patterns are pushing 'prominent scientists' to state 'more explicitly that the pattern we're seeing today shows a definite climate change link,' but that it may not yet change the public perception in the US.


Climate activist sentenced to 2 years in jail for civil disobedience

(07/27/2011) Yesterday a federal court in Salt Lake City, Utah convicted climate activist Tim DeChristopher of defrauding the US government, sentencing him to two years in jail and a fine of $10,000, reports the Associated Press. In December 2008, Tim DeChristopher, won the mineral rights for 22,500 acres of US Interior Department land at a Bureau of Land Management auction with a $1.8 million bid. The only problem was: DeChristopher did not have the money to pay for his bid nor did he ever intend to pay for his drilling rights. Instead, he was committing civil disobedience in order to draw attention to the oil industry and government's complacence on global climate change; in his words, DeChristopher meant to 'expose, embarrass, and hold accountable the oil industry to the point that it cut into their $100 billion profits'. However, his actions have now landed him in jail.


US House Republicans propose to eliminate migratory bird conservation act

(07/25/2011) The US House of Representatives has proposed an environmental spending bill that strips funds from many environmental agencies, including eliminating altogether the Neotropical Migratory Bird Conservation Act. The vote has been denounced by House Democrats.


Brazilian senator: Forest Code reform necessary to grow farm sector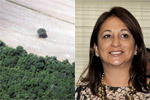 (07/06/2011) Over the past twenty years Brazil has emerged as an agricultural superpower: today it is the largest exporter beef, sugar, coffee, and orange juice, and the second largest producer of soybeans. While much of this growth has been fueled by a sharp increase in productivity resulting from improved breeding stock and technological innovation, Brazil has benefited from large expanses of available land in the Amazon and the cerrado, a grassland ecosystem. But agricultural growth in Brazil has always been limited — at least on paper — by its environmental laws. Under the country's Forest Code, landowners in the Amazon must keep 80 percent of their land forested.


Richard Leakey: 'selfish' critics choose wrong fight in Serengeti road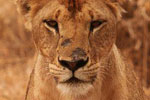 (07/02/2011) The controversial Serengeti road is going ahead, but with conditions. According to the Tanzanian Minister for Natural Resources and Tourism, Ezekiel Maige, the road will not be paved and it will be run by the Tanzanian park authority who will have the power to monitor traffic to 'ensure no harm comes to the wildlife population'. Critics argue that even an unpaved road would eventually cripple the largest land migration in the world. However, famed Kenyan conservationist, ex-politician, and anthropologist, Richard Leakey, told mongabay.com that critics of the road are focusing on the wrong fight while failing to respect Tanzania's right to develop. Leakey says that instead of attempting to stop the road from being built, which he believes is inevitable, critics should instead focus on funding a truly wildlife-friendly road.


Unpaved road through Serengeti to progress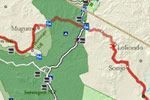 (07/02/2011) After a week of confusion, the Tanzanian government has finally clarified its position on the hugely-controversial Serengeti road. The Minister for Natural Resources and Tourism, Ezekiel Maige, confirmed that a paved highway will not be built through the northern Serengeti National Park, however the government is still planning to construct a gravel road through the park. Yet critics have long warned that even an unpaved road would open Pandora's box: eventually commercial and population pressure would push the road to be paved, widened, and fenced leading to a collapse of the world's largest remaining-and most famous-land migration. Two million wildebeest, zebra, and Thomson's gazelle pass along this route in annual migration from Tanzania to Kenya.


Serengeti road cancelled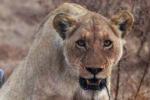 (06/23/2011) In what is a victory for environmentalists, scientists, tourism, and the largest land migration on Earth, the Tanzanian government has cancelled a commercial road that would have cut through the northern portion of the Serengeti National Park. According to scientists the road would have severed the migration route of 1.5 million wildebeest and a half million other antelope and zebra, in turn impacting the entire ecosystem of the Serengeti plains.


Peru cancels massive dam project after years of protests

(06/16/2011) Three years of sustained community opposition have brought down plans for a massive dam on the Madre de Dios River in Peru. Yesterday the Peruvian government announced it was terminating the contract with Empresa de Generación Eléctrica Amazonas Sur (Egasur) to build a 1.5 gigawatt dam, known as the Inambari Dam. The dam was one of six that were agreed upon between Peru and Brazil to supply the latter with energy.


Germany backs out of Yasuni deal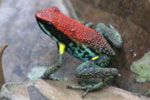 (06/13/2011) Germany has backed out of a pledge to commit $50 million a year to Ecuador's Yasuni ITT Initiative, reports Science Insider. The move by Germany potentially upsets an innovative program hailed by environmentalists and scientists alike. This one-of-a-kind initiative would protect a 200,000 hectare bloc in Yasuni National Park from oil drilling in return for a trust fund of $3.6 billion, or about half the market value of the nearly billion barrels of oil lying underneath the area. The plan is meant to mitigate climate change, protect biodiversity, and safeguard the rights of indigenous people.


Vietnam plans to build 90 coal plants

(06/12/2011) Vietnam's government has announced plans to build 90 coal-fired plants over the next 15 years even while being listed as among the top 11 most vulnerable nation's to climate change in the world, according to Eco-Business.


Rash of murders threatens to silence environmental and social activism in Brazil


(06/10/2011) Authorities in Brazil have sent an elite police force consisting of 60 officers to offer protection to environmental activists in the Amazon after a series of killings, reports the Associated Press. The move comes 10 days after Brazil's Vice President Michel Temer announced the creation of a working group on Amazon violence following the assassinations of three activists in the region in late May. The Brazilian Amazon is no stranger to systemic violence against environmental activists, yet the response from the federal government in the past two weeks is the most significant to date.


Climate scientists in Australia suffer death threats

(06/07/2011) It's not easy to be a climate scientist. First, the media often misconstrues what you say; then some politicians accuse you of lying, manipulating research, and being complicit in a vast conspiracy; and, finally, if you're in Australia, you're threatened with death. According to The Canberra Times over 30 climate scientists and economists have been forced to take security measures after being threatened with violence, sexual assault, and death. In some cases, the families of researchers were also included in threats.


New record in global carbon emissions 'another wake-up call'

(05/31/2011) Global carbon emissions hit a new high last year proving once again that international political efforts, hampered by bickering, the blame-game, and tepidity, are failing to drive down the greenhouse gas emissions that are causing the planet to heat up. According to the International Energy Agency (IEA), following a slight fall in carbon dioxide emissions due to the economic downturn, emissions again rose to a new record level in 2010: 30.6 gigatons. This is a full 5 percent higher than the past record hit in 2008. The new record puts greater doubt on the international pledge of limiting the global average temperature rise to 2 degrees Celsius.


Congressman Rohrabacher believes chopping down rainforests will solve global warming

(05/27/2011) Republican House Representative Dana Rohrabacher shocked scientists on Wednesday when he asserted clear-cutting the world's rainforests would be a way to reduce greenhouse gas emissions, reports Politico.


Nobel laureates: 'we are transgressing planetary boundaries that have kept civilization safe for the past 10,000 years'

(05/23/2011) Last week the 3rd Nobel Laureates Symposium on Global Sustainability concluded with participants—including 17 past Nobel Prize winners and 40 other experts—crafting and signing the Stockholm Memorandum. The document calls for emergency actions to tackle human pressures on the Earth's environment while ensuring a more equitable and just world.


Has the green energy revolution finally arrived?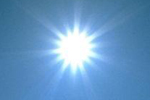 (05/17/2011) When historians look back at the fight to combat climate change—not to mention the struggle to overcome our global addiction to fossil fuels—will 2011 be considered a watershed moment? Maybe. In the last couple months, three countries—each in the top ten in terms of GDP—have suddenly made major renewable energy promises. Germany, Japan, and, just today, Britain are giving speeches and producing plans that, if successful, could be the global tipping point needed to move beyond fossil fuels to, one day, a world run entirely on green.


Belief and butchery: how lies and organized crime are pushing rhinos to extinction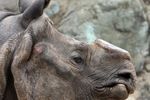 (05/11/2011) Few animals face as violent, as well organized, and as determined an enemy as the world's rhinos. Across the globe rhinos are being slaughtered in record numbers; on average more than one rhino is killed by poachers everyday. After being shot or drugged, criminals take what they came for: they saw off the animal's horn. Used in Traditional Chinese Medicine, which claims that it has curative properties, rhino horn is worth more than gold and cocaine on the black market. However, science proves all this cash and death is based on a lie. 'There is no medicinal benefit to consuming rhino horn. It has been extensively analyzed in separate studies, by different institutions, and rhino horn was found to contain no medical properties whatsoever,' says Rhishja Larson.


Distressed Place and Faded Grace in North Sulawesi


(05/10/2011) The Nantu Wildlife Reserve is located in northern Sulawesi's Minehasa Peninsula, in Gorontalo Province. Sulawesi is among the largest of Indonesia's some seventeen thousand islands. Its shape is bizarre: a sinuous sprawling monkey, with lavish tail, poised to leap the straits of Makassar. Sulawesi lies to the north of Bali and Lombok and to the east of Borneo. Alfred Russell Wallace, the nineteenth century English explorer and natural scientist of broad expertise, spent a lot of time in Sulawesi's northern peninsula, casting his curiosity and observation with such singular acuity that his mind apprehended "Darwin's theory of evolution" independently from and possibly before Darwin. His work described the zone of transition between the Asian and Australian zoographic regions and was so accurate and thorough in its logic that today, some one-hundred and fifty years later, the zone is named Wallacea.


Al Gore compares climate change deniers to 'birthers'

(05/03/2011) Former US Vice President, Al Gore, stated in a Time Magazine interview and in a recent presentation that climate change deniers and the so-called birthers—those who refuse to accept that President Obama was born in the US despite clear evidence—are similar. The implication being that both groups are denying clear evidence and creating a "struggle over what is a fact and what is not".


Conservation organizations ask Tanzania to reconsider UNESCO status for Eastern Arc Mountains

(05/02/2011) Tanzanian President Jakaya Kikwete has recently stated he would withdraw the application to list two Eastern Arc Mountains as UNESCO World Heritage sites: Udzungwa and Uluguru Mountains. However, ten NGOS, both local and international, have asked the president to reconsider, according to The Citizen.


Obama focuses on climate change in Earth Day proclamation

(04/22/2011) After a long absence of speaking directly to the issue of climate change—he did not mention it once in his State of the Union speech in January—US President Barack Obama used his Earth Day proclamation to focus on it.


Scientists urge Papua New Guinea to declare moratorium on massive forest clearing

(04/19/2011) Forests spanning an area larger than Costa Rica—5.6 million hectares (13.8 million acres)—have been handed out by the Papua New Guinea government to foreign corporations, largely for logging. Granted under government agreements known as Special Agricultural and Business Leases (SABLs), the land leases circumvent the nation's strong laws pertaining to communal land ownership. Now, the Association for Tropical Biology and Conservation (ATBC), the world's largest professional society devoted to studying and conserving tropical forests, is urging the Papua New Guinea government to declare a moratorium on SABLs.


US wolves lose to politics

(04/17/2011) A 'rider' attached to the most recent budget passed this week in the US congress has stripped gray wolves from the protection of the Endangered Species Act, a first in the law's nearly 40-year-history. The rider, which was signed into law under the budget on Friday by US President Barack Obama, hands gray wolves (Canis lupus) in Montana, Idaho, Utah, Washington, and Oregon from Federal protection to state control. Hunting is expected to begin soon.


Indonesia and the EU reach agreement on illegal wood trade

(04/17/2011) A new agreement will work to keep illegal wood from Indonesia out of European Union markets. The Voluntary Partnership Agreement (VPA) will force Indonesia to only ship wood to the EU that has been approved as legal by a national authority, while EU customs workers are set to send any unapproved wood back to Indonesia. The VPA is a step forward in tackling the illegal timber market in Indonesia that is estimated to be worth $1 billion and has been responsible, in part, for leveling rainforests across the Indonesia islands.


From the Serengeti to Lake Natron: is the Tanzanian government aiming to destroy its wildlife and lands?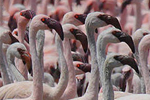 (04/14/2011) What's happening in Tanzania? This is a question making the rounds in conservation and environmental circles. Why is a nation that has so much invested in its wild lands and wild animals willing to pursue projects that appear destined not only to wreak havoc on the East African nation's world-famous wildlife and ecosystems, but to cripple its economically-important tourism industry? The most well known example is the proposed road bisecting Serengeti National Park, which scientists, conservationists, the UN, and foreign governments alike have condemned. But there are other concerns among conservationists, including the fast-tracking of soda ash mining in East Africa's most important breeding ground for millions of lesser flamingo, and the recent announcement to nullify an application for UNESCO Heritage Status for a portion of Tanzania's Eastern Arc Mountains, a threatened forest rich in species found no-where else. According to President Jakaya Kikwete, Tanzania is simply trying to provide for its poorest citizens (such as communities near the Serengeti and the Eastern Arc Mountains) while pursuing western-style industrial development.



Page 1 | Page 2 | Page 3 | Page 4 | Page 5 | Page 6 | Page 7 | Page 8 | Page 9 | Page 10 | Page 11 | Page 12 | Page 13 | Page 14